Strategic Sponsors

Darktrace (DARK:L), a global leader in cyber security AI, delivers world-class technology that protects over 5,000 customers worldwide from advanced threats, including ransomware and cloud and SaaS attacks. The company's fundamentally different approach applies Self-Learning AI to enable machines to understand the business in order to autonomously defend it. Headquartered in Cambridge, UK, the company has 1,500 employees and over 30 offices worldwide. Darktrace was named one of TIME magazine's 'Most Influential Companies' for 2021.
---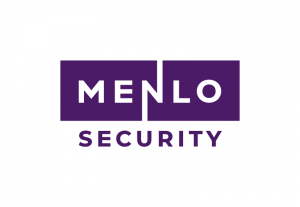 Menlo Security protects organizations from cyberattacks by seeking to eliminate the threat of malware from the web, documents, and email. Our cloud-based Isolation Platform scales to provide comprehensive protection across enterprises of any size, without requiring endpoint software or impacting the end-user experience. Menlo Security is trusted by major global businesses, including Fortune 500 companies and financial services institutions.
---

Recorded Future is the world's largest provider of intelligence for enterprise security. By combining persistent and pervasive automated data collection and analytics with human analysis, Recorded Future delivers intelligence that is timely, accurate, and actionable. In a world of ever-increasing chaos and uncertainty, Recorded Future empowers organisations with the visibility they need to identify and detect threats faster; take proactive action to disrupt adversaries; and protect their people, systems, and assets, so business can be conducted with confidence. Recorded Future is trusted by more than 1,000 businesses and government organisations around the world. Learn more at recordedfuture.com.
---

Partnering with Silver Peak, who combine high-performance SD-WAN, WAN optimisation, routing and a stateful firewall in a fully integrated solution, we empower firms to securely connect users to applications and turn the WAN into a business advantage.
We help some of the world's largest law firms to architect technology in a way that results in it being a client differentiator, enabling our customers to:
Improve client experience, ensuring client-facing services perform as expected
Realise remote working and better internal collaboration, providing secure and smooth access to mobile collaborative apps and video conferencing/telepresence
Adopt hybrid cloud services, removing IT cost, complexity and risk
Move legal software further into the cloud, without compromising security or performance
Gain visibility into end to end network and security infrastructure, from endpoint to cloud and across sanctioned and unsanctioned apps such as Skype, reducing data breach vulnerabilities and improving end user experience
Deliver AI and Big Data initiatives, driving new product innovation
Learn more: www.teneo.net
---
Education Seminar Sponsors

Ankura is a business advisory and expert services firm defined by HOW we solve challenges. Whether a client is facing an immediate business challenge, trying to increase the value of their company or protect against future risks, Ankura designs, develops, and executes tailored solutions by assembling the right combination of expertise. We build on this experience with every case, client, and situation, collaborating to create innovative, customized solutions, and strategies designed for today's ever-changing business environment. This gives our clients unparalleled insight and experience across a wide range of economic, governance, and regulatory challenges. At Ankura, we know that collaboration drives results. We partner with law firms, insurers, private equity and corporates to provide re-active and proactive solutions.
Ankura provides the expertise, experience, scalability, and practical skills necessary to meet the rapidly evolving global investigations, cybersecurity and privacy needs of organisations across all industries, sectors, and geographies. Serving as a trusted partner to our clients, we provide expert guidance and peace of mind through delivery of highly integrated solutions that adapt to meet the ever-changing threat environment, comply with emerging regulations and meet industry best practices.
Ankura's Cybersecurity and Privacy Practice is a full-service suite of cybersecurity and privacy solutions, regardless of industry or size. Our global team of over 100 professionals includes former federal law enforcement personnel, in-house security experts, Big 4 consultants, federal regulators, threat intel and dark web experts, etc. We have helped clients and partners for 10+ years across industries and geographies with:
Incident Response, Intelligence, and Investigations
End Point & Managed Detection & Response
Technology, Privacy, and Cyber Risk Advisory
---

Bitglass delivers data and threat protection for any interaction, on any device, anywhere. Operating at cloud scale across a global network of over 200 points of presence, Bitglass delivers unrivalled performance and uptime to ensure secure business continuity for the largest organizations.
Bitglass was founded in 2013 by a team of industry veterans with a proven track record of innovation and execution.
.
---
Networking Sponsor

CyGlass is the Ransomware defense solution for small IT and Security teams by putting enterprise-class network security in their hands with a unique SaaS solution that is affordable and easy to deploy. AI driven Smart Alerts provide visibility and intelligence to the threats that matter allowing organizations to see risks, stop threats and prove compliance.
---