Strategic Sponsors

For more information, please visit: www.corvid.co.uk
---

Cylance® uses artificial intelligence to deliver prevention-first, predictive security solutions that changes how organizations, governments, and end-users approach endpoint security. Cylance's security solutions combine AI driven predictive prevention with dynamic threat detection and response to deliver full spectrum threat prevention and threat visibility across the enterprise.
The next generation antivirus product, CylancePROTECT®, delivers industry leading malware prevention powered by artificial intelligence, combined with application and script control, memory protection, and device policy enforcement to prevent successful cyberattacks. Without the use of signatures or the need to stream data to the cloud, CylancePROTECT combats common threats such as malware, ransomware, fileless malware, malicious scripts, weaponized docs, and many other attack vectors, no matter where the endpoint resides. With unmatched effectiveness, ease of use, and minimal system impact, CylancePROTECT is the best way to prevent both known and unknown attacks before they can execute.
Augmenting CylancePROTECT prevention, CylanceOPTICS™ is an endpoint detection and response (EDR) component that enables easy root cause analysis, threat hunting and automated threat detection and response. Unlike other EDR products that require organizations to make significant investment in on-premises infrastructure and/or stream data to the cloud continuously, and employ highly skilled security resources, CylanceOPTICS is designed to automate the threat detection and response tasks using existing resources, reducing the workload on security analysts without increasing costs.
The combination of predictive threat prevention, detection, response, and expert services allows Cylance to protect your endpoints without increasing staff workload or costs.
Cylance's Consulting Services provide pre-attack penetration and vulnerability testing, compromise assessments, and postattack incident response. Cylance specializes in securing critical infrastructure and key resources for education, energy, financial services, government, healthcare, heavy industry, oil, gas, retail, technology, and other industries.
---
For more information, please visit: www.exabeam.com
---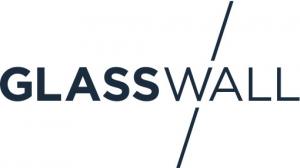 Through its innovative, ground-breaking security technology, Glasswall Solutions provides organisations with total protection against sophisticated and unknown file and document-based malware threats. Unparalleled in its ability to defeat malware, Glasswall also provides customers with threat intelligence with unique insights into targeted attacks.
The Glasswall FileTrust™ suite of products features d-FIRST™, a unique, patented methodology which reverses legacy methodologies of blocking 'known bad' by ensuring all files and documents are regenerated into a safe and secure standard of 'known good'. By automatically remediating deviations from the manufacturers specification and allowing customers to set granular policies to mitigate risks posed by features such as Macros or Embedded Files, Glasswall provides total protection against all types file-based malware. Glasswall FileTrust™ supports all major file types, including Microsoft Office, PDF, image files and many others to ensure protection against the broad spectrum of file-based threats.
Glasswall FileTrust™ for Email is commercially available as a cloud hosted email security managed service or software that easily integrates and scales within existing security architectures. For our expanding group of Technology Partners, Glasswall FileTrust™ SDK enables integration across platforms, products or infrastructure.
With endorsement by US and UK government and defence agencies, the Glasswall FileTrust™ SDK has been integrated into strategic government and military defence systems on platforms such as Data Diodes and Guards. Integration into wider security architectures by major third-party systems integrators proves that Glasswall FileTrust™ technology adapts to any environment, providing total file security at scale.
---

TRUSTED CYBERSECURITY SOLUTIONS AND SERVICE PROVIDER

SecureData is one of Europe's largest independent security service providers, with a 25 year track record of delivering managed services to some of the largest companies in the world. We look beyond point technologies to address cybersecurity as a whole, providing a range of integrated solutions that assess risks, detect threats, protect our customer's IT assets and respond to security incidents.

SensePost, our elite consulting arm, is renowned for its innovation on the frontiers of cybersecurity. Through SensePost, we have a deep understanding of the cybercriminal mindset and access to some of the world's most preeminent security experts - ensuring we can keep customers as secure as they possibly can be.
---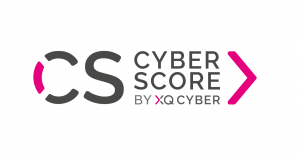 CyberScore™ offers affordable and fully automated cyber security assessments and remediation reporting for you, your customers and your supply chain – giving you actionable vulnerability intelligence.

CyberScore™ shows organisations, big and small, how vulnerable they are to common forms of cyber-attack, such as ransomware, data loss or business interruption. This is presented as a peer-rated score, which can be tracked over time as security improvements are made, or as the organisation makes changes to its systems.

CyberScore™ offers an easy-to-interpret view of internal and external security status based upon empirical. Get Well Plans and Technical Reports are provided to help organisations address their most pressing vulnerabilities, and compliance with the UK Cyber Essentials Schemes can also be assessed. Get Well Plans can be disseminated internally or issued to service providers.

CyberScore™ also allows an organisation to view the security posture of the organisations within its supply chain or, if appropriate, its customer base. Subsidiaries, suppliers and other third parties can be invited to share their results, in order to provide assurance that they are addressing cyber risks. Supply Chain operators can set standards and view third party performance via dashboards, reports and scorecards. When new vulnerabilities emerge, supply chain operators can quickly assess their potential exposure and can intervene by offering guidance for the mitigation of new threats.

CyberScore has been developed by XQ Cyber. Their founders are leading members of the UK defence and security community, who believe that cyber-security should deliver much greater value, for organisations of every size, at an affordable price.
---
Education Seminar Sponsors

Bitdefender is a global cybersecurity software leader protecting over 500 million systems in more than 150 countries. Since 2001, Bitdefender innovation has consistently delivered award-winning security products and threat intelligence for people, homes, businesses and their devices, networks and cloud services. Today, Bitdefender is also the provider-of-choice, used in over 38% of the world's security solutions. Recognized by industry, respected by vendors and evangelized by our customers, Bitdefender is the cybersecurity company you can trust and rely on.
Learn more at https://www.bitdefender.co.uk/ get security news, trends and insights at https://businessinsights.bitdefender.com/ or connect with us on LinkedIn, Twitter and check our video testimonials
---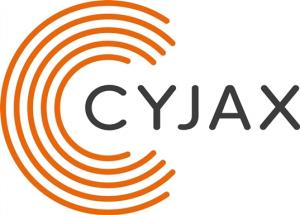 For more information, please visit: www.cyjax.com
---

Egress helps enterprises protect unstructured data to meet compliance requirements and drive business productivity. The company's AI-powered platform enables users to control and secure the data they share.
The award-winning platform provides email and document classification, accidental send prevention, email and file protection, secure online collaboration and audit and compliance reporting.
Trusted by enterprise organisations and governments around the globe, Egress offers a seamless user experience, powerful real-time auditing and patented information rights management, all accessible via a single global identity.
Egress is headquartered in London, with other regional UK centers and North American offices in Boston and Toronto.


Relevant links and contact details:

www.egress.com
info@egress.com
events@egress.com
+44 (0) 207 624 8500
1-888-505-8318
---
Networking Sponsors

Netwrix is a software company that enables information security and governance professionals to reclaim control over sensitive, regulated and business-critical data, regardless of where it resides. Over 10,000 organizations worldwide rely on Netwrix solutions to secure sensitive data, realize the full business value of enterprise content, pass compliance audits with less effort and expense, and increase the productivity of IT teams and knowledge workers.
Founded in 2006, Netwrix has earned more than 150 industry awards and been named to both the Inc. 5000 and Deloitte Technology Fast 500 lists of the fastest growing companies in the U.S.
For more information, visit www.netwrix.com.
---