Strategic Sponsors

ThreatLocker® is a leader in endpoint security technologies, providing enterprise-level cybersecurity tools for the Managed Services Provider (MSP) industry, to improve the security of servers and endpoints. ThreatLocker's combined Application Allowlisting, Ringfencing™, Storage Control, Elevation Control, and Endpoint Network Access Control (NAC) solutions are leading the cybersecurity market towards a more secure approach of blocking the exploits of unknown application vulnerabilities. To learn more about ThreatLocker® visit: www.threatlocker.com
---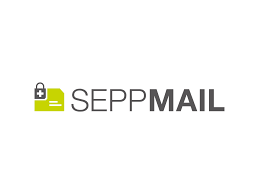 For more information please visit: https://www.seppmail.com/
---
Education Seminar Sponsors

Abnormal Security provides a leading cloud-native email security platform that leverages AI-based behavioral data science to stop business email compromise (BEC) and never-seen-before attacks that evade traditional secure email gateways (SEGs). Abnormal delivers a fundamentally different approach that precisely detects and protects against the widest range of attacks including phishing, malware, social engineering, spam and graymail, supply chain compromise, and internal account compromise.

The Abnormal platform delivers inbound email security, internal and external account takeover protection, and full SOC automation. Abnormal's API-based approach enables customers to get up and running in 15 minutes and can augment a SEG or be used standalone to enhance native Microsoft security protection. Abnormal Security is based in San Francisco, CA. More information is available at abnormalsecurity.com.
---
Cisco inspires new possibilities by reimagining your applications, securing your data, transforming your infrastructure, and empowering your teams for a global and inclusive future.
---

For more information please visit: https://www.fortem-it.com/
---

Hoxhunt is a global leader in Human Risk Management. The innovative Hoxhunt AI driven human risk platform scales your security culture and behaviour change that enables people to detect and report cyberattacks that have bypassed your technical security layers, reducing the risk to organizations from sophisticated cyberattacks targeting humans. Leading organizations of all sizes, including Bird & Bird, Airbus, Docusign, IGT, Nokia and Qualcomm all rely on Hoxhunt for their Human Risk Management solutions that mitigate their most critical risks across email, cloud, social media, and the web.
---

For more information please visit: https://www.infoblox.com/
---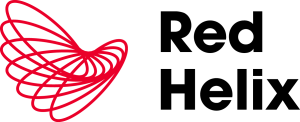 Red Helix is a leading provider of managed cyber security services that protect businesses of all sizes against ever-evolving cyber threats. Our team of experienced cyber security professionals is dedicated to helping organisations implement robust security measures that keep their data safe and secure.
Founded in 1984, Red Helix has a long heritage of securing and optimising networks and applications. From enterprises to network operators, government departments to utility providers, we keep businesses running smoothly.
At Red Helix, we believe that every business, regardless of size or industry, deserves access to top-quality cyber security services. That's why we offer a range of flexible solutions that can be tailored to meet the specific needs of each client we work with.
Our team of cyber security experts is comprised of seasoned professionals with years of experience in the industry. From our Security Analysts to Technology Director, each member of our team brings a unique skill set to the table, allowing us to offer a wide range of services that cover everything from Security Awareness Training & Testing to a fully outsourced Security Operations Centre (SOC).
We understand that cyber security is not a one-size-fits-all proposition. That's why we take a customised approach for each client we work with, working closely to develop a solution that meets their specific needs and budget.
In an era of ever-increasing cyber threats, businesses need a trusted partner they can rely on to help keep their data safe and secure. At Red Helix, we're proud to be that partner for businesses of all sizes, providing them with the peace of mind they need to focus on what they do best - running their business.
---
Networking Sponsor

Formed in 2000, Wavenet has grown to become a respected, multi-award-winning provider of telecoms and technology solutions to thousands of businesses and enterprises across the UK.
Wavenet is a managed service provider and has longstanding partnerships with some of the top technology providers on the planet. They provide the legal and financial sector with tailored connectivity, communications and IT solutions as well as CyberGuard; Wavenet's specialist CREST accredited cyber security division that provides a full range of IT security services from its 24/7 UK Security Operations Centre.
As a technology partner Wavenet keep an eye on the future. Planning, adapting, and empowering you to make your organisation brilliant, through their range of core services.
For more information please visit: https://www.wavenetuk.com/.
---