Strategic Sponsors

Cylance® develops artificial intelligence to deliver prevention-first, predictive security products and smart, simple, secure solutions that change how organizations approach endpoint security. Cylance provides full-spectrum predictive threat prevention and visibility across the enterprise to combat the most notorious and advanced cybersecurity attacks, fortifying endpoints to promote security hygiene in the security operations center, throughout global networks, and even on employees' home networks. With AI-based malware prevention, threat hunting, automated detection and response, and expert security services, Cylance protects the endpoint without increasing staff workload or costs. We call it the Science of Safe. Learn more at www.cylance.com.
---

Exabeam is the Smarter SIEM™ company. We empower enterprises to detect, investigate, and respond to cyberattacks more efficiently so their security operations and insider threat teams can work smarter. Security organizations no longer have to live with excessive logging fees, missed distributed attacks and unknown threats, or manual investigations and remediation. With the Exabeam Security Management Platform, analysts can collect unlimited log data, use behavioral analytics to detect attacks, and automate incident response, both on-premises or in the cloud. Exabeam Smart Timelines™, sequences of user and device behavior created using machine learning, further reduce the time and specialization required to detect attacker tactics, techniques and procedures.
---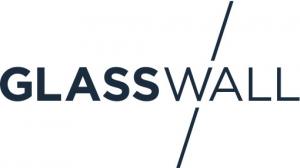 Through its innovative, ground-breaking security technology, Glasswall Solutions provides organisations with total protection against sophisticated and unknown file and document-based malware threats. Unparalleled in its ability to defeat malware, Glasswall also provides customers with threat intelligence with unique insights into targeted attacks.
The Glasswall FileTrust™ suite of products features d-FIRST™, a unique, patented methodology which reverses legacy methodologies of blocking 'known bad' by ensuring all files and documents are regenerated into a safe and secure standard of 'known good'. By automatically remediating deviations from the manufacturers specification and allowing customers to set granular policies to mitigate risks posed by features such as Macros or Embedded Files, Glasswall provides total protection against all types file-based malware. Glasswall FileTrust™ supports all major file types, including Microsoft Office, PDF, image files and many others to ensure protection against the broad spectrum of file-based threats.
Glasswall FileTrust™ for Email is commercially available as a cloud hosted email security managed service or software that easily integrates and scales within existing security architectures. For our expanding group of Technology Partners, Glasswall FileTrust™ SDK enables integration across platforms, products or infrastructure.
With endorsement by US and UK government and defence agencies, the Glasswall FileTrust™ SDK has been integrated into strategic government and military defence systems on platforms such as Data Diodes and Guards. Integration into wider security architectures by major third-party systems integrators proves that Glasswall FileTrust™ technology adapts to any environment, providing total file security at scale.
---

SecureData is part of Orange Cyberdefense, Europe's largest managed security, threat detection and threat intelligence services provider, with a 25 year track record of delivering managed services to some of the largest companies in the world. We look beyond point technologies to address cybersecurity as a whole, providing a range of integrated solutions that assess risks, detect threats, protect our customer's IT assets and respond to security incidents.
SensePost, our elite consulting arm, is renowned for its innovation on the frontiers of cybersecurity. Through SensePost, we have a deep understanding of the cyber-criminal mindset and access to some of the world's most preeminent security experts - ensuring we can keep customers as secure as they possibly can be.
---

Silver Peak delivers the true transformational promise of the cloud with its unique business-first networking model. Powered by the Silver Peak self-driving wide area network (SD-WAN) platform, companies are finally liberated from the compromises of router-centric and basic SD-WAN approaches to transform the network into a business accelerant, rather than a constraint.
Forward-thinking executives from thousands of companies around the world rely on Silver Peak and its leadership in SD-WAN and WAN Edge Infrastructure to achieve success in a multi-cloud era. Silver Peak powers a new business-first networking model where top-down business intent is the driver, not bottoms-up technology constraints. Silver Peak Unity EdgeConnect™, the self-driving wide area network platform, is outcome oriented, utilizing automation, artificial intelligence (AI) and machine learning to get smarter every day. Through continuous adaptation, and the ability to improve the performance of underlying transport and applications, EdgeConnect delivers uninterrupted user access to applications and ongoing alignment with business intent.
Delivering the ultimate quality of experience for IT and end-users, EdgeConnect uniquely enables enterprises to benefit from the highest quality performance of business-critical applications, including, for example, voice and video over broadband. By providing high network and application availability and resiliency, IT spends less time troubleshooting network and application bottlenecks and fielding support/help desk calls day and night. Designed-as-one in a unified platform, EdgeConnect simplifies operations while centralized orchestration and provides complete observability of your entire WAN through a single pane of glass.
---

Partnering with Silver Peak, who combine high-performance SD-WAN, WAN optimisation, routing and a stateful firewall in a fully integrated solution, we empower firms to securely connect users to applications and turn the WAN into a business advantage.
We help some of the world's largest law firms to architect technology in a way that results in it being a client differentiator, enabling our customers to:
Improve client experience, ensuring client-facing services perform as expected
Realise remote working and better internal collaboration, providing secure and smooth access to mobile collaborative apps and video conferencing/telepresence
Adopt hybrid cloud services, removing IT cost, complexity and risk
Move legal software further into the cloud, without compromising security or performance
Gain visibility into end to end network and security infrastructure, from endpoint to cloud and across sanctioned and unsanctioned apps such as Skype, reducing data breach vulnerabilities and improving end user experience
Deliver AI and Big Data initiatives, driving new product innovation
Learn more: www.teneo.net
---
XQ believes that cyber security should be less complex and better value. We're on a mission to make our customers' digital lives better by helping them to mitigate technology risk, to innovate faster and to thrive in the information age.
To that end we created CyberScore™, an easily affordable security testing and rating service that converts vulnerability data into get well plans and risk management reports for businesses and their supply chains.
CyberScore™ gathers data about your organisation and interprets it to present a view of your security posture. It's simple: you download the CyberScore™ software, allow it to scan your network and produce your very own, peer-rated security score, along with a Get Well Plan and a CyberScore™ certificate.
---
Education Seminar Sponsors

Bitdefender is a global cybersecurity leader protecting over 500 million systems in more than 150 countries. Since 2001, Bitdefender innovation has consistently delivered award-winning security products and threat intelligence for people, homes, businesses and their devices, networks and cloud services. Today, Bitdefender is also the provider-of-choice, used in over 38% of the world's security solutions.
From IoT to Data Centers, from endpoints to hybrid infrastructures – Bitdefender plays a transformational role in how security is best consumed, deployed, and managed. Bitdefender strive to deliver products and services that radically alter the customer's experience with security, in terms of efficacy, performance, ease of use and interoperability.
Learn more at https://www.bitdefender.co.uk/ get security news, trends and insights at https://businessinsights.bitdefender.com/ or connect with us on LinkedIn, Twitter and check our video testimonials.
---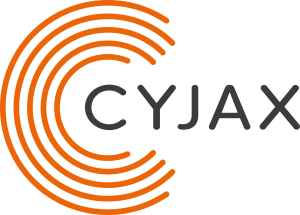 CYJAX is a technology company and leading provider of Digital Security, Threat Intelligence and Incident Response services providing data acquisition, transformation and dissemination frameworks, real-time big data monitoring and analysis for Enterprise, SME and Government sectors. CYJAX has been at the forefront of cyber threat intelligence since 2012. We have a deep understanding of both existing and emerging threat actors, as well as their rapidly changing tactics, techniques and procedures.

Threat Intelligence Services
The CYJAX Platform has been developed from the ground up, using proprietary technology designed specifically for working with cyber threat intelligence. Applying this innovative technology, combined with our team of world class analysts, the platform allows users to easily acquire, transform and disseminate data to quickly build a cyber threat intelligence looking glass. It wraps neatly around your organisation, providing contextualised views of associated risk and real-time monitoring of emerging threats to your critical assets, enabling rapid response to cyber-related events, technical or otherwise.

Incident Response
Our Incident Response Team has been on the frontline of the most complex breaches responding to incidents with our award winning digital intelligence technology platform and world class analysts and investigators.
---

Egress helps enterprises protect unstructured data to meet compliance requirements and drive business productivity. The company's AI-powered platform enables users to control and secure the data they share.
The award-winning platform provides email and document classification, accidental send prevention, email and file protection, secure online collaboration and audit and compliance reporting.
Trusted by enterprise organisations and governments around the globe, Egress offers a seamless user experience, powerful real-time auditing and patented information rights management, all accessible via a single global identity.
Egress is headquartered in London, with other regional UK centres and North American offices in Boston and Toronto.

Relevant links and contact details:
+44 (0) 207 624 8500
1-888-505-8318
---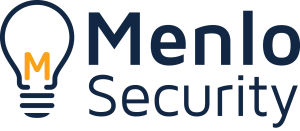 Menlo Security protects organizations against cyber attacks from the Web, email and other critical threat vectors. The company's patented Isolation Platform isolates all content and eliminates malware in the cloud, providing users with a completely transparent and safe experience without the need to deploy and update software to their endpoints. Menlo Security is trusted by some of the world's largest enterprises, including Fortune 500 companies and financial services institutions. The company was founded by security industry veterans, in collaboration with acclaimed researchers from the University of California, Berkeley. For more information, please visit
https://www.menlosecurity.com
or @menlosecurity.
---

OneTrust is the #1 most widely used privacy, security and third-party risk technology platform trusted by more than 3,000 companies to comply with the CCPA, GDPR, ISO27001 and hundreds of the world's privacy and security laws. OneTrust's three primary offerings include OneTrust Privacy Management Software, OneTrust PreferenceChoice™ consent and preference management software and OneTrust Vendorpedia™ third-party risk management software and vendor risk exchange.
OneTrust products can be used standalone – or seamlessly integrate together – to give you the right-sized technology for your privacy, security and third-party risk programs. Powered by an intelligence database of hundreds of laws, OneTrust adapts to the jurisdictions and frameworks that matter most to you, generating the right dashboards, visuals and record keeping reports you need.
According The Forrester New Wave™: GDPR and Privacy Management Software, Q4 2018, OneTrust "leads the pack for vision and execution." OneTrust is also one of Fast Company's 2019 World's Most Innovative Companies, the #1 fastest-growing company in Atlanta and is led by our CEO Kabir Barday, a 2019 EY Entrepreneur of the Year in the Southeast.
OneTrust is co-headquartered in Atlanta and in London, and has additional offices in Bangalore, San Francisco, Melbourne, New York, Munich and Hong Kong. Our fast-growing team of privacy, security and third-party risk technology experts surpasses 1,000 employees worldwide.
Backed and co-chaired by the founders of Manhattan Associates (NASDAQ: MANH) and AirWatch ($1.54B acq. by VMware), and supported by a $200 million Series A funding from Insight Partners, the OneTrust leadership team has significant experience building scalable, enterprise software platforms. OneTrust is also guided by an external advisory board of renowned privacy experts and an in-house global privacy and legal research team.
To learn more, visit OneTrust.com or connect on LinkedIn, Twitter and Facebook.
---

Preempt delivers a modern approach to authentication and securing identity in the Enterprise. Using patented technology for Conditional Access, Preempt helps Enterprises optimize Identity hygiene and stop attackers and insider threats in real-time before they impact business. Preempt continuously detects and preempts threats based on identity, behavior and risk across all cloud and on-premises authentication & access platforms. This low friction and more prescriptive approach empowers security teams more visibility & control over accounts and privileged access, achieve compliance and auto-resolve incidents. Learn more: www.preempt.com.
---
Networking Sponsor

Netwrix is a software company that enables information security and governance professionals to reclaim control over sensitive, regulated and business-critical data, regardless of where it resides. Over 10,000 organisations worldwide rely on Netwrix solutions to secure sensitive data, realise the full business value of enterprise content, pass compliance audits with less effort and expense, and increase the productivity of IT teams and knowledge workers. Founded in 2006, Netwrix has earned more than 150 industry awards and been named to both the Inc. 5000 and Deloitte Technology Fast 500 lists of the fastest growing companies in the U.S.
For more information, visit www.netwrix.com.
---
Branding Sponsor
Established in 1992, Doherty Associates is an award-winning, Managed Service Provider and Tier 1 Microsoft Gold Partner.
As a trusted strategic partner to our clients, Doherty have helped manage and support over 55,000 users with their migration to the Microsoft Cloud, encouraging adoption of modern workplace solutions and increasing productivity by using up to 82% of features within Office 365, compared to an industry average of 69%. We also enable organisations to use security and mobility services including SharePoint and Teams along with helping organisations embrace cloud practise management software.
Accompanying the Microsoft Cloud Consultants is a dedicated Networking team who aided the organisation in becoming Fortinet Partner of the Year 2018/19 through the delivery of their suite of network security produces. Alongside this our Security teams provide the additional services required to better enable and secure our clients with and provide essential services such as on-demand CISO and CIO and GDPR practitioners.
At the heart of Doherty Associates is our fully managed ITIL based service-desk operating 24/7/365 out of our offices in London and Kuala Lumpur where we also operate a fully 24 x 7 service for full pro-active monitoring, backup, security and patch management function.
We face unique challenges with all our clients and have built up a wealth of knowledge in both the SMB & Mid-Market for Professional Services organisations in both the Legal and Financial Services. Whilst proud to be a technically led business, we align ourselves alongside our clients in a consultative manner and focus on business, their challenges and how IT can enable their business to achieve their goals. Our technical experts take pride in making themselves relatable to clients with a broad range of technical knowledge. User enablement and security is key for us and everything we do is designed around these principles.
For more information, please visit: https://www.doherty.co.uk/
---