January 2021 Sponsors

Ankura is a business advisory and expert services firm defined by HOW we solve challenges. Whether a client is facing an immediate business challenge, trying to increase the value of their company or protect against future risks, Ankura designs, develops, and executes tailored solutions by assembling the right combination of expertise. We build on this experience with every case, client, and situation, collaborating to create innovative, customized solutions, and strategies designed for today's ever-changing business environment. This gives our clients unparalleled insight and experience across a wide range of economic, governance, and regulatory challenges. At Ankura, we know that collaboration drives results. We partner with law firms, insurers, private equity and corporates to provide re-active and proactive solutions.
Ankura provides the expertise, experience, scalability, and practical skills necessary to meet the rapidly evolving global investigations, cybersecurity and privacy needs of organisations across all industries, sectors, and geographies. Serving as a trusted partner to our clients, we provide expert guidance and peace of mind through delivery of highly integrated solutions that adapt to meet the ever-changing threat environment, comply with emerging regulations and meet industry best practices.
Ankura's Cybersecurity and Privacy Practice is a full-service suite of cybersecurity and privacy solutions, regardless of industry or size. Our global team of over 100 professionals includes former federal law enforcement personnel, in-house security experts, Big 4 consultants, federal regulators, threat intel and dark web experts, etc. We have helped clients and partners for 10+ years across industries and geographies with:
Incident Response, Intelligence, and Investigations
End Point & Managed Detection & Response
Technology, Privacy, and Cyber Risk Advisory
---

Censornet stops attacks before they impact your organisation with a full spectrum cloud-native security platform that's flexible, scalable, and easy to implement.
We protect users no matter where they are, automatically, 24/7.
The Censornet Platform puts security teams back in control, without breaking a sweat. By integrating email and web security, cloud access security broker (CASB) and adaptive multi-factor authentication (MFA) into a single user-friendly platform, security teams gain unrivalled granular visibility and control, close the gaps left by siloed security products, and save thousands of pounds and management hours lost to separate systems and sprawling admin interfaces.
Censornet is known for helping its customers do more with less. The National Portrait Gallery, Fever-Tree, Onecom and Newlife Charity trust Censornet to protect their organisations, you can too.
Learn more: https://www.censornet.com/
---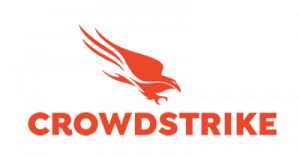 CrowdStrike, a global cybersecurity leader, is redefining security for the cloud era with an endpoint protection platform built from the ground up to stop breaches. The CrowdStrike Falcon platform's single lightweight-agent architecture leverages cloud-scale artificial intelligence (AI) and offers real-time protection and visibility across the enterprise, preventing attacks on endpoints on or off the network. Powered by the proprietary CrowdStrike Threat Graph, CrowdStrike Falcon correlates over 5 billions endpoint-related events per week in real time from across the globe, fueling one of the world's most advanced data platforms for security.
With CrowdStrike, customers benefit from better protection, better performance and immediate time-to-value delivered by the cloud-native Falcon platform.
There's only one thing to remember about CrowdStrike: We stop breaches.
Learn more: https://www.crowdstrike.com/
---

Darktrace is a leading autonomous cyber security AI company and the creator of Autonomous Response technology. Its self-learning AI is modeled on the human immune system and used by over 4,700 organizations to protect against threats to the cloud, email, SaaS, traditional networks, IoT devices, endpoints, and industrial systems.
The company has over 1,500 employees and is headquartered in Cambridge, UK. Every second, Darktrace AI fights back against a cyber-threat, before it can cause damage.
---

Our vision is for a connected world in which people communicate efficiently and securely. To achieve this, we provide human layer security to protect individual users and stop breaches before they happen. Our patented technologies are built using leading-edge contextual machine learning and powerful encryption that mitigate modern risks in ways that other solutions simply can't achieve.
Today, we provide intelligent email security and collaboration solutions that prevent accidental and intentional breaches, protect sensitive data, and equip CISOs and their teams with the detailed reporting required for compliance purposes.
Egress is headquartered in London, with regional offices in the UK, the US, Canada and the Netherlands.
---

Esoteric Ltd is a world-leading counter-espionage and counter-eavesdropping specialist. With over 20 years of experience, Esoteric helps global organisations, government and high-profile individuals to safeguard their confidential information and conversations.
Our overall aim is to adopt a holistic approach to security, advising our clients on value-added solutions which are proportionate and successful. We take the time to listen and to understand our clients' individual cultures and business objectives to ultimately become their partner in information confidentiality. We do this by helping them to protect their most valuable assets and intellectual property from the threats posed by espionage, surveillance and eavesdropping by adversaries such as hostile states, competitors, cybercriminals and trusted insiders.
Operating on the fundamental principles of discretion, trust and integrity, Esoteric's in-house expert team combine individual specialists with military backgrounds and longstanding security careers. As a collective, the Esoteric team comprises decades of international security experience, and with a network of carefully selected partners we offer a flexible service to accommodate all security needs.
In the Legal sector, we have worked with members of the Magic and Silver Circles to protect both their commercial and proprietary information as well as their client confidentiality interests with multi-layered security solutions.
While much focus is on cybersecurity, we all know that physical and technical security need to be rigorously maintained in order to provide complete protection from the adversary and trends in the past year in greater remote working have paved the way for adversaries to exploit the spread of sensitive assets.
On the foundation of expert Technical Surveillance Countermeasures (TSCM) services, Esoteric offers the following:
TSCM surveys
Specialist equipment, training and awareness briefings
24/7 countermeasures
Physical penetration testing
Cyber espionage and digital forensics
Electromagnetic Egress reviews, RF attenuation testing and Shielded Rooms.
---

Lookout is a leading cybersecurity company. Our mission is to secure and empower our digital future in a privacy-focused world where mobility and cloud are essential to all we do for work and play. We enable consumers and employees to protect their data, and to securely stay connected without violating their privacy and trust. Lookout is trusted by millions of consumers, the largest enterprises and government agencies, and partners such as AT&T, Verizon, Vodafone, Microsoft, Google, and Apple. Headquartered in San Francisco, Lookout has offices in Amsterdam, Boston, London, Sydney, Tokyo, Toronto and Washington, D.C.
---

Okta is the leading independent provider of identity for the enterprise, and the Okta Identity Cloud enables organizations to both secure and manage their extended enterprise, and transform their customers' experiences.
With over 5,500 pre-built integrations to applications and infrastructure providers, Okta customers can easily and securely adopt the technologies they need to fulfill their missions. Over 5,600 organizations, including 20th Century Fox, JetBlue, Nordstrom, Slack, Teach for America and Twilio, trust Okta to securely connect their people and technology.
---

Palo Alto Networks, the global cybersecurity leader, is shaping the cloud-centric future with technology that is transforming the way people and organizations operate. Our mission is to be the cybersecurity partner of choice, protecting our digital way of life. We help address the world's greatest security challenges with continuous innovation that seizes the latest breakthroughs in artificial intelligence,analytics, automation, and orchestration. By delivering an integrated platform and empowering a growing ecosystem of partners, we are at the forefront of protecting tens of thousands of organizations across clouds, networks, and mobile devices. Our vision is a world where each day is safer and more secure than the one before. For more information, visit www.paloaltonetworks.com.
---

Recorded Future is the world's largest provider of intelligence for enterprise security. By combining persistent and pervasive automated data collection and analytics with human analysis, Recorded Future delivers intelligence that is timely, accurate, and actionable. In a world of ever-increasing chaos and uncertainty, Recorded Future empowers organisations with the visibility they need to identify and detect threats faster; take proactive action to disrupt adversaries; and protect their people, systems, and assets, so business can be conducted with confidence. Recorded Future is trusted by more than 1,000 businesses and government organisations around the world. Learn more at recordedfuture.com.
---