Strategic Sponsors

Independent Information Security, Governance, Risk Management and Compliance specialist with over 20 years' experience in providing the legal sector security assurance.
One of the fastest growing tech firms in the UK, Commissum is focused on the future but proud of their heritage delivering better cyber and information security outcomes for their clients, always guided by their core values of integrity, commitment and excellence.
Managed Detection & Response (MDR): Detection and Response time is critical in reducing the impact and cost of breaches – with Commissum's MDR service, times are cut from days and weeks to seconds and minutes. Commissum's in house developed SIEM solution collects log data from your network and detects threats as they evolve in real time, their UK SOC analyses the data and responds fast. Combined with Cyber Incident Response, Fully Managed Firewall & Domain & Reputation Abuse Monitoring Services, Commissum offer a comprehensive solution to monitoring, detection and response across your networks and your online reputation.
GRC Consulting and Education Services: standards and compliance driven or just good practice security gap analyses, business impact assessments and security roadmaps as well as Commissum's security training and education services enable organisations to set, achieve and measure security goals and improve security culture.
Technical Security Assurance: Testing of external and internal networks, web and mobile applications and workforce behaviour through social engineering is critical. As a founder member of CREST, Commissum applies proven, consistent methodologies to their ongoing internal development of attack tools and techniques to recreate realistic attack scenarios before hackers do. Commissum is also a Cyber Essentials/CE+ certifying body.
Managed Security Services: Managing your entire information security by supporting your internal teams. Commissum's managed security services liberate your resources to work on projects and lighten your workload.

Commissum is a CREST company and holds ISO 9001, ISO 27001 and Cyber Essentials+ certifications and has offices in Edinburgh, London, Leeds, Birmingham and Kuala Lumpur.
For more information, please visit https://commissum.com/#
---

Darktrace is the world's leading AI company for cyber defense. Created by mathematicians, the Enterprise Immune System uses machine learning and AI algorithms to detect and respond to cyber-threats across diverse digital environments, including cloud and virtualized networks, IoT and industrial control systems. The technology is self-learning and requires no set-up, identifying threats in real time, including zero-days, insiders and stealthy, silent attackers. Darktrace is headquartered in San Francisco and Cambridge, UK, and has over 30 offices worldwide.
---

Duo Security helps defend organisations against data breaches by making security easy and effective. Duo Beyond, the company's category defining zero-trust security platform, enables organisations to provide trusted access to all of their critical applications, for any user, from anywhere, and with any device. The company is a trusted partner to more than 10,000 customers globally, including Dresser-Rand, Etsy, Facebook, K-Swiss, Random House, Yelp, Zillow, Paramount Pictures, and more. Founded in Michigan, Duo has offices in Ann Arbor and Detroit, as well as growing hubs in Austin, Texas; San Mateo, California; and London, UK. Visit duo.com to find out more.
---

Endace's multifunctional Analytics Platform can host 3rd-party network analytics applications while simultaneously recording a 100% accurate Network History, providing definitive evidence for investigating cybersecurity threats, quantifying data breaches and analyzing network or application performance problems.
Deploying a dedicated Analytics Platform enables agile deployment of analytics functions on-demand and dramatically reduces OPEX and CAPEX costs by consolidating datacenter hardware. Hosted analytics applications can analyze live traffic at full line rate, or use Playback to analyze historical traffic for powerful, back-in-time analysis.
Global customers include banks, hospitals, telcos, broadcasters, retailers, web giants, governments and military.
For more information, please visit: www.endace.com/
---

From the start, the Fortinet vision has been to deliver broad, truly integrated, high-performance security across the IT infrastructure.
We provide top-rated network and content security, as well as secure access products that share intelligence and work together to form a cooperative fabric. Our unique security fabric combines Security Processors, an intuitive operating system, and applied threat intelligence to give you proven security, exceptional performance, and better visibility and control--while providing easier administration.
Our flagship enterprise firewall platform, FortiGate, is available in a wide range of sizes and form factors to fit any environment, and provides a broad array of next generation security and networking functions. Complementary products can be deployed with a FortiGate to enable a simplified, end-to-end security infrastructure covering:
Network security
Multi-Cloud security
Web Application Security
Email security
Advanced Threat Protection
Secure Unified Access
Endpoint security
Management and Analytics
Fortinet ranks #1 in the most security appliances shipped worldwide and more than 350,000 customers trust Fortinet to protect their businesses. Our market position and solution effectiveness have been widely validated by industry analysts, independent testing labs, business organizations, and media outlets worldwide. We are proud to count the majority of Fortune 500 companies among our satisfied customers.
Fortinet is headquartered in Sunnyvale, California, with offices around the globe. Founded in 2000 by Ken Xie, the visionary founder and former president and CEO of NetScreen, Fortinet is led by a strong management team with deep experience in networking and security.
---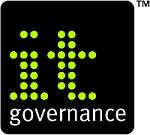 IT Governance is the leading global provider of IT governance, risk management and compliance solutions, with a special focus on GDPR, data protection, ISO 27001 and cyber security.
We are committed to helping law firms protect themselves and their clients from the perpetually evolving range of cyber threats. We have helped law firms of all sizes to achieve their information security objectives through a mixture of tools, training, consultancy and penetration testing, with affordable bespoke and fixed-price solutions.
With many years' experience in the legal sector, IT Governance can help you better understand the cyber security risks facing your firm, ensure that your defences are robust and help you through the many challenges ahead.
To find out more, visit: https://www.itgovernance.co.uk/professional-services
---

Lookout is a cybersecurity company for a world run by apps. Powered by the largest dataset of mobile code in existence, Lookout is the security platform of record for mobile device integrity and data access. Lookout secures your enterprise from app, network, and device-based threats, while enabling organisations to identify and control non-compliant mobile apps that pose a data leakage risk. With a seamless integration to your EMM solution, Lookout empowers your organisation to adopt secure mobility across personal and corporate owned devices without compromising productivity. Headquartered in San Francisco, Lookout has offices in Amsterdam, Boston, London, Sydney, Tokyo, Toronto and Washington, D.C. To learn more, visit www.lookout.com/uk

Over recent years BlackBerry has evolved significantly, moving away from devices to focus on security software and services across multiple endpoints. BlackBerry Unified Endpoint Manager (UEM) is now the most utilised MDM platform in UK top 20 law firms, and expanding rapidly within the industry. The new BlackBerry doesn't end at just managing devices or data, BlackBerry UEM is just the start of the vision to become the vendor for securing and controlling IoT. The product portfolio spans that of secure content collaboration via BlackBerry Workspaces, critical communications via BlackBerry AtHoc, and Cyber Security Consultancy. All of which has become ever more relevant in the legal sector as clients and employees alike demand greater security, and greater privacy from firms.
Using your BlackBerry UEM solution, the Lookout endpoint app can be easily
distributed across your mobile devices, allowing for rapid and scalable device
provisioning. Through our BlackBerry UEM integration, at-risk devices can be quarantined in real- time using custom remediation policies. When Lookout detects a risk, the device will be categorized as either "high risk", "moderate risk", or "low risk" depending on your security policy settings.

---

OneLogin, the leader in Unified Access Management, connects people with technology through a simple and secure login, empowering organizations to access the world™. The OneLogin Unified Access Management (UAM) platform is the key to unlocking the apps, devices, and data that drive productivity and facilitate collaboration. OneLogin serves businesses and partners across a multitude of industries, with over 2,500 customers worldwide. We are headquartered in San Francisco, California. For more information, visit www.onelogin.com, Blog, Facebook, Twitter, or LinkedIn.
---

TRUSTED CYBERSECURITY SOLUTIONS AND SERVICE PROVIDER

SecureData is one of Europe's largest independent security service providers, with a 25 year track record of delivering managed services to some of the largest companies in the world. We look beyond point technologies to address cybersecurity as a whole, providing a range of integrated solutions that assess risks, detect threats, protect our customer's IT assets and respond to security incidents.

SensePost, our elite consulting arm, is renowned for its innovation on the frontiers of cybersecurity. Through SensePost, we have a deep understanding of the cybercriminal mindset and access to some of the world's most preeminent security experts - ensuring we can keep customers as secure as they possibly can be.
---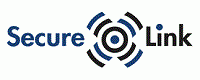 SecureLink is the market leading provider of cyber security in Europe.
'Our philosophy is very simple, we empower organisations to protect themselves in an increasingly online world so that they can maintain trust and confidence. Put simply, we safely enable business.'
Marco Barkmeijer, CEO SecureLink
With over 15 years of experience, we are trusted by some of the world's largest brands.
We are experts at designing, delivering, managing and supporting leading cyber security solutions.
---

Tessian is a machine intelligent email security platform that automatically prevents security threats like misaddressed emails, unauthorised emails and non-compliance. Tessian uses machine learning to understand normal email communication patterns in order to automatically identify email security threats in real time, without the need for end user behaviour change or pre-defined rules and policies. Tessian makes email safe at some of the world's largest enterprises across the financial, legal and technology sectors.

To find out more, visit www.tessian.com.
---

As organizations embrace new technologies and applications become more distributed across on-premise and cloud environments, they face new and evolving security and availability challenges. While conventional methods used to detect and mitigate threats are no longer viable in many of these environments, Verisign's Security Services offer cloud-based DDoS protection and DNS solutions to protect your brand, revenue and online services from today's attacks.
Having maintained 100 percent operational accuracy and stability of its DNS infrastructure for .com and .net for more than 20 years, Verisign has unmatched experience in protecting critical internet infrastructure, and is entrusted by leading organizations to help secure and protect their businesses.
To find out more
Call – +44 (0) 203 865 7710
Email – VSSEMEAsales@verisign.com
Web – www.verisign.com/security
---

ZoneFox, a Fortinet company, is a world-class security platform that effectively combats the growing issue of insider threats by reducing the risk of data theft, leakage and misuse to organisations across the globe.
Through sophisticated UEBA and machine learning technology, ZoneFox provides rapid, actionable insights around user behaviour and data flow. This insight comes from both on and off the corporate network, without impacting endpoints and user privacy. Significantly strengthening security posture, ZoneFox enables organisations to see where business-critical data is going, who is accessing it and, most importantly, who is doing things with it that they shouldn't be – either accidentally or maliciously.
---
Education Seminar Sponsors

eSentire® is the largest pure-play Managed Detection and Response (MDR) service provider, keeping organisations safe from constantly evolving cyber-attacks that technology alone cannot prevent. Its 24x7 Security Operations Centre (SOC), staffed by elite security analysts, hunts, investigates, and responds in real-time to known and unknown threats before they become business disrupting events. Protecting more than £3 trillion in corporate assets, eSentire absorbs the complexity of cybersecurity, delivering enterprise-grade protection and the ability to comply with growing regulatory requirements. For more information, visit www.esentire.com and follow @eSentire
---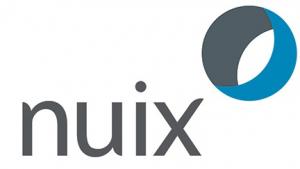 Nuix (www.nuix.com) understands the DNA of data at enormous scale. Our software pinpoints the critical information organisations need to anticipate, detect and act on cybersecurity, risk and compliance threats.
Our intuitive platform identifies hidden connections between people, objects, locations and events – providing real-time clarity, control and efficiency to uncover the key facts and their context.
Nuix and our partners deliver solutions that incorporate our global expertise in cybersecurity, law enforcement, digital forensics, investigation, intelligence, legal discovery and information governance. We continually innovate to solve the complex challenges our customers face today and build their capacity to anticipate what's next.
---

Thales eSecurity is a leader in advanced data security solutions and services, delivering trust wherever information is created, shared or stored. We ensure that company and government data is secure and trusted in any environment – on premise, in the cloud, in data centres and in big data environments – without sacrificing business agility. Security doesn't just reduce risk, it's an enabler of the digital initiatives that now permeate our daily lives – digital money, e-identities, healthcare, connected cars and with the internet of things (IoT) even household devices.
Thales eSecurity provides everything an organization needs to protect and manage its data, identities and intellectual property and meet regulatory compliance – through encryption, advanced key management, tokenization, privileged user control and meeting the highest standards of certification for high assurance solutions. Security professionals around the globe rely on Thales to confidently accelerate their organization's digital transformation. Thales eSecurity is part of Thales Group.
---
Networking Sponsors

Jazz Networks is a cybersecurity company that protects organizations from data loss by simplifying the complexities of unpredictable human behavior. Using a practical approach, organizations gain clear visibility into all actions made by employees and servers. We combine machine learning with human interactions, so security professionals get real-time, actionable data and can focus on high-impact events. Founded in 2016 to solve the emerging security threats, today Jazz Networks has more than 80 employees with offices in Oslo, London and New York. . www.jazznetworks.com
---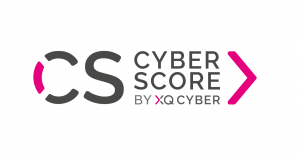 CyberScore™ offers affordable and fully automated cyber security assessments and remediation reporting for you, your customers and your supply chain – giving you actionable vulnerability intelligence.

CyberScore™ shows organisations, big and small, how vulnerable they are to common forms of cyber-attack, such as ransomware, data loss or business interruption. This is presented as a peer-rated score, which can be tracked over time as security improvements are made, or as the organisation makes changes to its systems.

CyberScore™ offers an easy-to-interpret view of internal and external security status based upon empirical. Get Well Plans and Technical Reports are provided to help organisations address their most pressing vulnerabilities, and compliance with the UK Cyber Essentials Schemes can also be assessed. Get Well Plans can be disseminated internally or issued to service providers.

CyberScore™ also allows an organisation to view the security posture of the organisations within its supply chain or, if appropriate, its customer base. Subsidiaries, suppliers and other third parties can be invited to share their results, in order to provide assurance that they are addressing cyber risks. Supply Chain operators can set standards and view third party performance via dashboards, reports and scorecards. When new vulnerabilities emerge, supply chain operators can quickly assess their potential exposure and can intervene by offering guidance for the mitigation of new threats.

CyberScore has been developed by XQ Cyber. Their founders are leading members of the UK defence and security community, who believe that cyber-security should deliver much greater value, for organisations of every size, at an affordable price.
---
Branding Sponsors

Are you looking to certify to ISO 27001 or ISO 22301, implement or improve an information security management system or develop your business continuity capabilities?
Seven Nine provides consulting and implementation services to help law firms address these key areas of business risk. Seven Nine specialises in the legal sector. Clients include magic circle, global and UK top 100 law firms. Our approach is focused on your firm's specific needs and risks, rather than using a one size fits all templated approach, offers pragmatic and relevant advice to reduce time to certification and ensures that you get it right first time.
Ensuring the protection of your information is essential in maintaining your firm's commercial position, legal and regulatory compliance, and profitability.
Every firm needs a business continuity programme to manage the response to and recovery from incidents and to protect critical business processes from the effects of major failures.
These two areas are cornerstones of a firm's risk management strategy, and increasingly stakeholders including clients, business partners, insurers and regulators are demanding evidence of your programmes and controls to manage these risks. Effective management systems help provide the assurance that they require.
Legal sector projects include
ISMS development and certification to ISO 27001
Ongoing ISMS support and internal audit post certification
Management of IT business continuity projects
Development of firm wide BCMS programmes and certification to ISO 22301
---

Wandera's pioneering web gateway for mobile provides organizations with Enterprise Mobile Security and Data Management.
A recognized leader in the space, Wandera's security solution includes Mobile Threat Defense, designed to identify vulnerabilities and protect devices from targeted mobile attacks. Powerful Content Filtering features extend this protection by allowing organizations to manage unapproved device usage and reduce data exposures on a proactive basis.
Wandera's technology is powered by MI:RIAM, a proprietary intelligence engine that detects and prevent zero-hour attacks by applying machine learning to the industry's largest and most varied real-time mobile data set.
Wandera is the experts' choice in mobile security. This year, Wandera was awarded SC Magazine's Mobile Security Solution of the Year and recognized by the leading analysts covering the Mobile Threat Defense category.
---