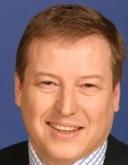 Mark Jones, CISO, Allen & Overy
Mark is an award winning CISO with over 20 years experience in the fields of cyber and information security. His career spans multiple industry sectors and the management of both in house teams as an end user and service provider organisations as a business portfolio owner. Notable appointments include Global CISO for Allen & Overy, Director... of Information Security for BAA (which includes Heathrow Airport and Heathrow Express), Global Director Atos Information and Cyber Security business and Practice Head of IT Security for KPMG Consulting UK. He has spoken at events for and/or made written contributions to The Financial Times, The Times, The Economist, Information Security Europe and SC magazine. Mark holds a degree in computing science and was appointed as a Fujitsu (then ICL) distinguished engineer in 2002. more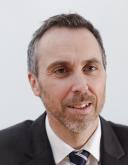 Damien Behan, IT Director, Brodies
Damien has worked in legal IT for 20 years in a variety of roles, and has been with Brodies as IT Director for 10 years. As Scotland's largest independent law firm, Brodies takes client security very seriously, and a large part of Damien's role is ensuring the firm is protecting its data and that of its clients. He has led projects to achieve and maintain ISO27001:2013... and Cyber Essentials Plus certifications, and to implement the latest technology to address the myriad risks that affect the modern law firm. However, he is also responsible for security more widely and for educating colleagues and promoting a culture of security throughout the firm. more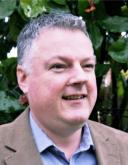 Steve Byrne, Information Security Officer, DWF
Steve Byrne is currently the Information Security Officer at DWF, where he is in charge of the information security strategy and risk framework across the firm. Steve is an information security and risk professional with over 20 years' experience in information risk, privacy and security and a further 9 years in information technology for a number of financial... institutions and legal services. His recent roles have included implementing and managing risk frameworks and providing information risk governance. Steve's experience spans across countries in Europe, Australia, South America, Canada and the U.S., covering retail, corporate, credit card, insurance and legal services businesses, combining the disciplines of information risk and security, data protection, PCI DSS, records management, business continuity, disaster recovery and supplier risk management. more
Jonathan Freedman, Chief Technology and Information Security Officer, Howard Kennedy
Jonathan Freedman is the Chief Technology and Information Security Officer of London law firm Howard Kennedy, with a background in Enterprise Architecture and systems engineering within the UK professional services sector spanning more than 18 years. His current role is focused on both the development and implementation of new technology within the organisation... and leading the firm's cyber security/cyber awareness programs. In addition, he is jointly managing the firms internal GDPR compliance program. He holds multiple industry certifications including CCNA Security, Certified Ethical Hacker, TOGAF, and ISO27001, with special interests in cyber security, ethical hacking, data protection, cryptography, secure systems design, mobile device security and technology innovation. more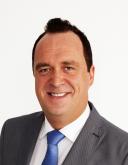 James Barrett, Senior Director EMEA, Endace
James Barrett is Senior Director EMEA at Endace, a world leader in high-speed network monitoring and recording technology. He is responsible for all aspects of Endace's business in Europe, the Middle East and Africa, supporting customers by solving their network performance and security problems. He has more than 20 years' experience of packet capture technologies... and their use in a broad range of markets, including banking and defence. Throughout his career, James has been a renowned problem solver for clients and gained a strong reputation as an expert in the field of network analysis, working as a consultant and later managing a team dedicated to fast and accurate network problem solving. As Senior Director EMEA at Endace, James focuses on minimizing tool fatigue by giving analysts a single platform approach to Network Analytics and Security. James has been published in SC Magazine, Gambling Insider, V3.co.uk, theCsuite.co.uk, Digitalisation World, Transport Security World, Rail Professional, Digital Health Age, Security Brief Europe and Verdict Encrypt.
more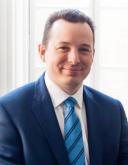 Anthony Stables, CIO, Forsters
Anthony is a CIO specialising in strategically advising legal and financial services organisations. He has extensive capabilities and a strong track record in the design and execution of IT transformation and cost optimisation, including selection and... implementation of platforms and decommissioning of legacy systems. Anthony recently joined Forsters, the leading real estate and private wealth law firm. His arrival coincides with a critical point in the firm's evolution. Before this, Anthony held various director level positions in IT both within and outside the legal industry. more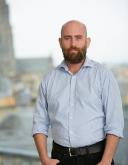 Dr Jamie Graves, Founder and CEO, ZoneFox 
Jamie is a data security and enterprise software entrepreneur and is the CEO at ZoneFox. He attended the prestigious Ignite course at Cambridge University's Judge Business School, and the Entrepreneur Development Programme at MIT. Jamie has a PhD in Computer Science, extensive security and digital forensics experience, and was recently recognised as the 'Champion... of Champions' at the inaugural Scottish Cyber Security awards for his contribution to the industry. ZoneFox protects business-critical assets, data, and IP and has a proven track record protecting reputation, sales revenue, and competitive advantage for its growing client base. more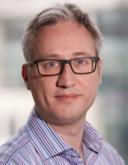 Graham Thomson, CISO, Irwin Mitchell
Graham is an experienced and highly capable information security leader who builds, runs and governs a modern, innovative, highly effective and cost efficient information security function. He is a former military intelligence operator with over 20 years' experience covering information security & cybersecurity, physical security, IT resilience, technology... risk, project management, threat intelligence, incident response and serious crime investigations. Graham's approach to security follows the Lead, Identify, Protect, Detect, Respond, Recover and Learn methodology, and creates risk based frameworks that can secure any organisation effectively. Graham is passionate about implementing strategies to protect the business and mitigate security risk. more
Ian Greenwood, Regional Sales Manager, Thales eSecurity
Ian Greenwood is the Regional Sales Manager for Thales eSecurity and has been in the IT security industry for over 25 years. His experience includes working at both IT Security resellers and vendors including advising on solutions such as encryption, firewalls, anti-virus, web and email security. He is responsible for the London region including the Legal and Financial... Sectors. more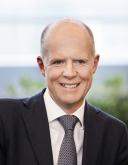 Fergal Cathie, Partner, Clyde & Co.
Fergal has a particular focus on complex disputes and regulatory investigations involving professionals, particularly in the legal and financial services sectors. He has acted in some of the most sensitive and high profile regulatory investigations and disciplinary cases, advising law firms and individuals on professional conduct issues, including their regulatory... exposures and reporting obligations. He has also acted in an advisory role to one of the regulators in the legal services field. He has many years' experience acting in the defence of UK and global law firms in high value and complex professional malpractice litigation, often with a cross-border element. more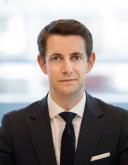 Tom White, Partner, Clyde & Co.
Tom's practice focuses principally on commercial litigation and professional liability disputes arising in the property, construction and IT sectors. He has experience of handling a wide range of solicitors' liability disputes for a variety of firms, large and small, and their insurers arising out of real estate transactions and the drafting of property documents,... among other things. Tom advises a number of the country's largest firms of property professionals on risk management and professional liability issues, including in particular advising on high value property valuation claims. Tom also has a growing practice in the IT sector, where he advises IT consultants and their insurers on errors and omissions disputes.In addition, Tom handles a range of disputes outside the insurance sectors including matters relating to commercial or high value residential real estate, financial service disputes and regulatory matters, shareholder disputes and partnership disputes. more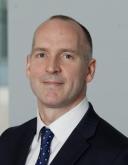 David Wood, IT Director, Watson Farley & Williams
David is the IT Director at Watson Farley & Williams, a role he has held since 2016. As IT Director at this leading international law firm, he is responsible for information technology in its widest sense with a focus on how information technology can add value to the business and its clients. He is a qualified Scottish solicitor (non-practising), which... gives him a broad business perspective of the legal market. Before Watson Farley Williams, David held a number of senior positions at leading law firms in business projects, strategy and technology leadership. David has an MBA with a special interest in change management and strategy following completion of an Executive MBA in 2009. more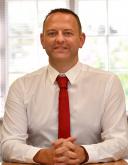 Mike Worth, Head of IT, Phillips Solicitors
Mike is a Head of IT within the legal sector and has been working as an IT Professional for over 16 years. Mike is a people person who does IT and concentrates on improving the client's experience and on IT strategic leadership where he can take the business' technology forward to be an industry-leading business enabler and organically enhance the... business' reputation. With a career that spans across local and central Government, manufacturing and legal IT with various job roles from hands on, to management of IT & telecom services, Mike also works closely with IT specialist security firms and project work with the NCSC. more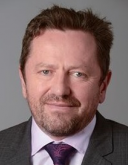 Etienne Greeff, CTO, SecureData
Etienne Greeff is one of the early pioneers of the information security industry. He has spent over 20 years promoting the innovative use of technology and services to solve complex customer issues: founding, growing and successfully exiting a number of information security businesses. As CTO of SecureData, Etienne is passionate about cementing its status as a complete... security services provider. He is a graduate of the University of the Witwatersrand in South Africa with a BSc in Electrical Engineering. more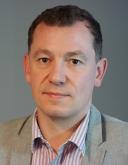 Jay George, Chief Operating Officer & Head of Consulting, Commissum
Jay has been managing consulting teams and delivering information security thought leadership for more than 10 years to a range of clients across all sectors, encompassing government, financial services, legal, healthcare, and energy, amongst others. He has led the development of security strategy, consultancy practices, SOC services, managed security and penetration... testing teams and facilitated a wide range of clients in understanding the importance of protecting their critical information assets and delivered organisational behavioural change. His ability to see the bigger picture when advising clients balances the wider business imperatives with a sensible, pragmatic approach to assurance and security; a rare thing in the security community. Jay backs this with hands-on experience of a broad range of security technologies, coupled with his personal experience of managing security programmes and advising on non-technical security assurance; this ensures that he is as equally at home advising C-level executives on policy as he is assisting operational teams on the configuration of security controls. more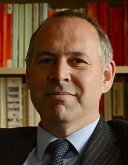 Stuart Skelly, Sector Consultancy Manager, IT Governance
A Scottish solicitor for more than 20 years before joining IT Governance in 2017, Stuart worked in private practice for some large law firms in Scotland and England, and in in-house roles for multinationals including Europcar, Lafarge and NCH. Stuart brings to the role of senior GDPR consultant the legal practitioner's forensic focus on detail as well as the in-house... lawyer's commercial ability to see the legislation 'in the round' – understanding the Regulation's practical effects on businesses. And a little humour – in the rare instances where the GDPR affords it! more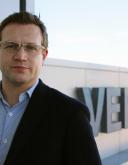 James Dowell, Senior Sales Engineer EMEA, Verisign Security Services
As a Senior Sales Engineer, James Dowell is responsible for communicating and demonstrating the benefits and functionality of the Verisign Security Services portfolio to clients and partners in the EMEA region. James has more than 20 years' experience in Network and IT Security. Prior to joining Verisign he worked for some of the world's leading network and... security providers. James holds a Bachelor of Electronic Engineering (Hons) degree from the University of East Anglia. more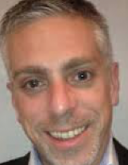 Burak Agca, Enterprise Sales Engineer, Lookout UK
Burak started his career in sales engineering 7 years ago with LANDesk (now Ivanti) focussed on systems management. More recently Burak was a senior sales engineer for Citrix leading enterprise mobility management opportunities in the U.K. A born Londoner, he returned after a stay in Coventry to study Information Systems Management and Business IT. Today he is settled... in south London. He's most proud of his teenage daughters Lilay and Rosie. In his spare time he has a passion for music production with some minor success 'back in the day', and will go anywhere where snowboarding is a possibility. more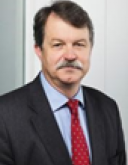 Richard Archdeacon, Advisory CISO, Duo Security
Richard is the Advisory CISO for the EMEA region. He was previously with DXC - HPE - where he was a Chief Technologist in the Security Practice working with clients across all industries and regions. Prior to that, he worked for Symantec for many years. He has also contributed to security industry organisations such as IAAC and the IISP, and more recently worked with... the World Economic Forum on a Cyber Resilience Toolkit for Board members. more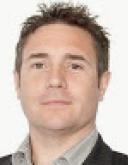 Jon Noble, Regional Sales Manager, OneLogin
Jon Noble is a leading Regional Sales Manager at OneLogin. Jon has been in the IT industry for over 25 years and his experience includes advising on an extensive variety of solutions including Workspace, Enterprise Mobility Management, Data Management and Email Security. Jon is responsible for the UK Commercial Business at OneLogin with a key focus on the Legal Sectors.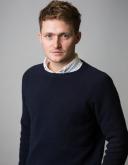 Henry Trevelyan Thomas, Head of Client Development, Tessian
Henry is Head of Client Development and part of Tessian's founding team. Henry qualified as a lawyer at Norton Rose Fulbright where he spent time working in Hong Kong, Paris and London. As a commercial / IP lawyer with a particular focus on the technology sector, he advised on wide-range of matters from an advisory and transactional perspective before joining... Tessian at the beginning of 2017. more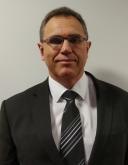 Paulo Rodrigues, Cloud and Enhanced Technologies Solution Architect, Fortinet
Paulo is a 31 year veteran of the IT industry. In that time he has had multiple roles spanning the three primary IT organisational pillars, end user, service integrator and vendor. He has held numerous engineering and management roles in large brand organisations such as Cisco Systems, Juniper Networks and now Fortinet. This experience has afforded him a good understanding... of the common customer challenges, namely business continuity, risk management, profitability and how technology can be used in augmenting best practice, governance and due diligence to address these. more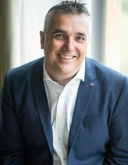 Nick Pollard, Security & Intelligence Director, EMEA, Nuix
Nick joined Nuix in the summer of 2016 Principal for the Security Intelligence & Analytics Division, EMEA. Nick has a comprehensive technical background spanning forensics, eDiscovery, cybersecurity, and incident response. He has considerable experience managing eDiscovery cases along with large scale cyber-incidents. Nick and his team responded to one of the... largest-known cybersecurity breaches in late 2012, which affected over 35,000 endpoint devices. He has helped organizations in areas including financial, pharmaceutical, and critical infrastructure to better understand the whereabouts of and safeguard their critical value data. more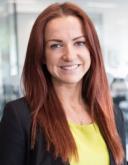 Katie Hall, Senior Cyber Security Manager, Darktrace
Katie Hall joined Darktrace in 2018 as Senior Cyber Security Manager and has since worked with some of the company's most high profile clients in EMEA. She has a particular interest in artificial intelligence, and prior to Darktrace, spent three years working for a global AI software firm for lawyers. During her career, Katie has worked with a number of companies... in EMEA and North American, giving technical demonstrations and discussing AI-powered solutions. Katie holds a first class degree in Human Genetics from the University of Nottingham. more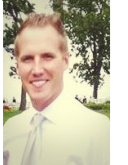 Sam Brooks, Territory Manager, eSentire
Sam Brooks has been with eSentire for over 3 years. In this time he has relocated from Canada to London to increase eSentire's presence and growth in the EMEA/APAC market. Sam delivers a sales process that provides clients with the information and support they need to make the right decisions for their organisation. Sam has been working in the technology industry... for over 10 years and has held roles at Fujitsu and Blackberry. more