Strategic Sponsor

Darktrace (DARK:L), a global leader in cyber security AI, delivers world-class technology that protects over 5,000 customers worldwide from advanced threats, including ransomware and cloud and SaaS attacks. The company's fundamentally different approach applies Self-Learning AI to enable machines to understand the business in order to autonomously defend it. Headquartered in Cambridge, UK, the company has 1,500 employees and over 30 offices worldwide. Darktrace was named one of TIME magazine's 'Most Influential Companies' for 2021.
---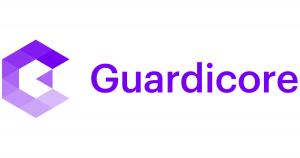 Guardicore is an innovator in data center and cloud security that protects your organization's critical assets using flexible, quickly deployed, and easy to understand micro-segmentation controls. Our solutions provide a simpler, faster way to guarantee persistent and consistent security — for any application, in any IT environment. Guardicore was founded in 2013 with the goal of reinventing security to place greater emphasis on security beyond the traditional network perimeter. Guardcore has been entrusted to protect the data centers of enterprises across North America, South America, and EMEA in financial, healthcare and retail industries, including global, blue-chip brands.
---

RangeForce develops the world's most comprehensive cybersecurity training and cyber skills assessment program. RangeForce believes in the power of skilling up SOC and cybersecurity professionals through advanced cyber-defence training, combining this with the ability to accurately and quantitatively assess your team's genuine preparedness to combat real cyber attacks. Every day, hackers invent new creative techniques, with regulators administering increasingly significant fines. Using our Battle Skills individual training platform in combination with the Battle Fortress team event cyber range, we help companies mitigate their cybersecurity risk and boost the effectiveness and efficiency of their security operations. Our advanced threat training covers the very latest attack and defence techniques, all delivered through a browser and on real infrastructure. No prep, no set-up, no testing, no kit, no downtime, no hassle. All you have to do is log in, learn, assess and transform – for a fraction of the cost of traditional learning.
---

Recorded Future is the world's largest provider of intelligence for enterprise security. By combining persistent and pervasive automated data collection and analytics with human analysis, Recorded Future delivers intelligence that is timely, accurate, and actionable. In a world of ever-increasing chaos and uncertainty, Recorded Future empowers organisations with the visibility they need to identify and detect threats faster; take proactive action to disrupt adversaries; and protect their people, systems, and assets, so business can be conducted with confidence. Recorded Future is trusted by more than 1,000 businesses and government organisations around the world. Learn more at recordedfuture.com.
---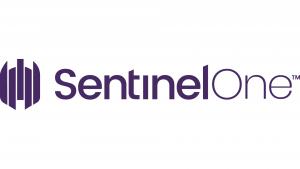 SentinelOne's cybersecurity solution encompasses AI-powered prevention, detection, response and hunting across endpoints, containers, cloud workloads, and IoT devices in a single autonomous platform.
---

Synack, the most trusted crowdsourced security testing platform, delivers on-demand security testing, intelligence, and operations through a continuous, offensive SaaS platform with crowdsourced talent. The company combines the world's most skilled and trusted ethical hackers with AI-enabled technology to create a scalable, effective security solution. Headquartered in Silicon Valley with regional offices around the world, Synack protects leading global banks, the top 10 global consulting firms and security companies, DoD classified assets, and over $2 trillion in Fortune 500 revenue. Synack was founded in 2013 by former NSA security experts Jay Kaplan, CEO, and Dr. Mark Kuhr, CTO. For more information please visit us at www.synack.com.
---
Education Seminar Sponsors

CybelAngel provides an innovative solution of data leaks detection on the Internet.
We monitor the Dark Web and the Internet of Things to identify threats that could adversely affect our customers. We identify, in real time, the new risks on the web that target large companies. Every day we detect sensitive data circulating via the Internet without any protection such as passwords, credit cards, confidential documents, etc.
We have automated the entire information search process. This allows us to monitor a large number of sources at a high frequency. When a risk is identified, we perform a detailed human analysis to supplement the detected information. Having eliminated false positives, we then alert the companies, providing them with a precise analysis of the existing risk so they can take appropriate remedial steps.
We offer a service that can be easily integrated into existing security solutions. This service is non-intrusive, does not need to be installed on our customers' IT infrastructure and is based on a list of keywords that includes in particular domain names, IP addresses as well as subsidiary, brand and product names.
When a risk is detected, we alert our customers via a secure interface. This interface makes it possible to manage threats effectively. A control panel facilitates the monitoring of alerts over time, from the detection to the resolution of threats.
---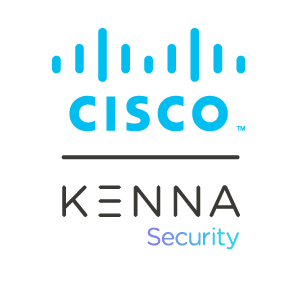 Kenna Security is the enterprise leader in risk-based vulnerability management (RBVM). Using the Kenna Security Platform, organizations can work cross-functionally to determine and remediate cyber risks. Kenna leverages machine learning and data science to track and predict real-world exploitations so security teams can focus on what matters most. Kenna serves nearly every major industry and counts CVS, KPMG, and many other Fortune 100 companies among its customers.
Kenna Risk Scores, another pioneering RBVM innovation, give Security, IT, executives, board members, and other stakeholders a simple and effective way to assess the relative risk of a specific vulnerability, asset class, workgroup, and organizations as a whole.
Recently acquired by Cisco, Kenna Security's acclaimed risk-based vulnerability management will be combined with SecureX, the platform that connects the industry's broadest and most integrated security portfolio, providing global organizations the ability to hunt down and assess threats, identify the vulnerabilities most likely to pose a risk, and give remediation teams clear guidance about what to fix first.
Cisco SecureX will layer in additional capabilities by integrating enterprise security management solutions into one centralized location, giving teams a comprehensive way to break down silos, extend detection and response capabilities, and orchestrate and remediate with confidence.
By integrating Kenna Security into SecureX, companies will solve a notoriously difficult piece of the security puzzle and deliver Kenna's pioneering RBVM platform to more than 7,000 customers using Cisco SecureX today.
All of this reflects Cisco's determination to streamline and simplify security management through a highly integrated, open platform that brings together threat and vulnerability management. For more information, please check out the latest news and visit kennasecurity.com.
---

OneLogin is the number one value-leader in Identity and Access Management. Our Trusted Experience PlatformTM provides everything you need to secure your workforce, customers, and partners at a price that works with your budget. To learn more visit www.onelogin.com.
---

OPSWAT is a global leader in critical infrastructure cybersecurity that helps protect the world's mission-critical organizations from malware and zero-day attacks. To minimize the risk of compromise, OPSWAT Critical Infrastructure Protection solutions enable both public and private organizations to implement processes that ensure the secure transfer of files and devices to and from critical networks. More than 1,000 organizations worldwide spanning Financial Services, Defense, Manufacturing, Energy, Aerospace, and Transportation Systems trust OPSWAT to secure their files and devices; ensure compliance with industry and government-driven policies and regulations, and protect their reputation, finances, employees and relationships from cyber-driven disruption. For more information on OPSWAT, visit www.opswat.com.
---