Strategic Sponsors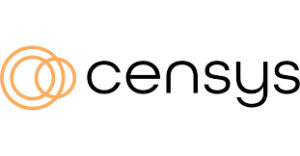 Censys is the leading Internet Intelligence Platform for Threat Hunting and Exposure Management. We provide governments, enterprises, and researchers with the most comprehensive, accurate, and up-to-date map of the internet to defend attack surfaces and hunt for threats. Censys scans 45x more services than the nearest competitor across the world's largest certificate database (>10B), reducing the likelihood of a breach by 50%. To learn more, visit censys.com
---

Corelight transforms network and cloud activity into evidence so that data-first defenders can stay ahead of ever-changing attacks. Delivered by our Open NDR Platform, Corelight's comprehensive, correlated evidence gives you unparalleled visibility into your network. This evidence allows you to unlock new analytics, investigate faster, hunt like an expert, and even disrupt future attacks.
Our on-prem and cloud sensors go anywhere to capture structured, industry-standard telemetry and insights that work with the tools and processes you already use. Corelight's global customers include Fortune 500 companies, major government agencies, and research universities.
---

OneTrust is the category-defining enterprise platform to operationalize trust. More than 12,000 customers, including half of the Fortune Global 500, use OneTrust to make trust a competitive differentiator, implementing central agile workflows across Privacy and Data Governance, GRC and Security Assurance, Ethics and Compliance, and ESG and Sustainability. The OneTrust platform is backed by 200 patents and powered by the OneTrust Athena™ AI and robotic automation engine. The OneTrust platform is backed by 200 patents and powered by the OneTrust Athena™ AI.
Learn more: OneTrust.com and LinkedIn.
---

SentinelOne's cybersecurity solution encompasses AI-powered prevention, detection, response and hunting across endpoints, containers, cloud workloads, and IoT devices in a single autonomous platform.
---
Education Seminar Sponsors

An award-winning cyber threat intelligence firm, KELA's mission is to provide 100% real, actionable intelligence on threats emerging from the cybercrime underground, to support the prevention and neutralization of digital crimes. Our success is based on a unique integration of our proprietary automated technologies and qualified intelligence experts. Trusted worldwide, our technology infiltrates hidden underground places and thoroughly monitors, hunts, and mitigates digital crimes to uncover real risks and allow proactive protection. KELA's revolutionary solution arms you with highly contextualized intelligence, as seen from the eyes of attackers, thus enabling the elimination of blind spots and proactive network defense.
---

As the IT management division of Zoho Corporation, ManageEngine prioritizes flexible solutions that work for all businesses, regardless of size or budget. ManageEngine crafts comprehensive IT management software with a focus on making your job easier. With our 90+ products and free tools cover everything your IT needs, you can take complete control of your IT infrastructure and services—both on-premises and in the cloud. For more information, visit https://www.manageengine.com/
---

Sonatype is the software supply chain management company. We enable organizations to innovate faster in a highly competitive market. Our industry-leading platform empowers engineers to develop software fearlessly and focus on building products that power businesses. Sonatype researchers have analyzed more than 120 million open source components – 40x more than its competitors – and the Sonatype platform has automatically blocked over 115,000 malicious components from attacking software development pipelines. Enabling high-quality, secure software helps organizations meet their business needs and those of their customers and partners. More than 2,000 organizations, including 70% of the Fortune 100 and 15 million software developers, rely on our tools and guidance to be ambitious, move fast and do it securely. To learn more about Sonatype, please visit www.sonatype.com.
---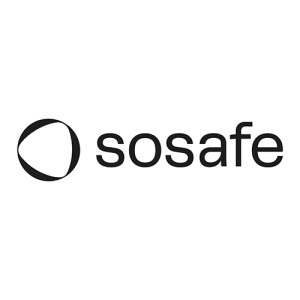 SoSafe empowers organizations to build a security culture and mitigate risk with its GDPR-compliant awareness platform. Powered by behavioral science and smart algorithms, SoSafe delivers engaging personalized learning experiences and smart attack simulations that turn employees into active assets against online threats. Comprehensive analytics measure ROI and tell organizations where vulnerabilities lie. The platform is easy to deploy and scale, fostering secure behaviour in every employee.
---
Branding Sponsors

SpyCloud transforms recaptured darknet data to protect businesses from cyberattacks. Its products operationalise Cybercrime Analytics (C2A) to produce actionable insights that allow enterprises to proactively prevent ransomware and account takeover, safeguard employee and consumer identities, and investigate cybercrime incidents. Its unique data from breaches, malware-infected devices, and other underground sources also powers many popular dark web monitoring and identity theft protection offerings. SpyCloud customers include half of the ten largest global enterprises, mid-size companies, and government agencies around the world. Headquartered in Austin, TX, SpyCloud is home to more than 200 cybersecurity experts whose mission is to make the internet safer with automated solutions that help organisations combat cybercrime.
To learn more and see insights on your company's exposed data, visit spycloud.com.

---