2019 Sponsors

BitSight transforms how organizations manage cyber risk. The BitSight Security Ratings Platform applies sophisticated algorithms, producing daily security ratings that range from 250 to 900, to help organizations manage their own security performance; mitigate third party risk; underwrite cyber insurance policies; conduct financial diligence; and assess aggregate risk. With over 2,100 global customers and the largest ecosystem of users and information, BitSight is the Standard in Security Ratings. For more information, please visit www.bitsight.com , read our blog or follow @BitSight on Twitter
---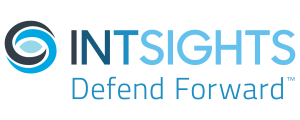 IntSights is revolutionizing cybersecurity operations with the industry's only all-in-one external threat protection platform designed to neutralize cyberattacks outside the wire. Our unique cyber reconnaissance capabilities enable continuous monitoring of an enterprise's external digital profile across the clear, deep, and dark web to identify emerging threats and orchestrate proactive response. Tailored threat intelligence that seamlessly integrates with security infrastructure for dynamic defense has made IntSights one of the fastest-growing cybersecurity companies in the world. IntSights has offices in Amsterdam, Boston, Dallas, New York, Singapore, Tel Aviv, and Tokyo.
---

ManageEngine is the enterprise IT management division of Zoho Corporation. Established and emerging enterprises – including 9 of every 10 Fortune 100 organizations - rely on our real-time IT management tools to ensure optimal performance of their IT infrastructure, including networks, servers, applications, desktops and more. We have offices worldwide, including the United States, the Netherlands, India, Singapore, Japan, China, and Australia as well as a network of 200+ global partners to help organizations tightly align their businesses and IT.
For more information, please visit - http://www.manageengine.eu/
Company blog - blogs.manageengine.com
LinkedIn - https://in.linkedin.com/company/manageengine
Facebook - http://www.facebook.com/ManageEngine
Twitter - https://twitter.com/manageengine
---

OneLogin manages and secures millions of identities around the globe by bringing speed and integrity to the modern enterprise with an award-winning Identity & Access Management (IAM) solution. Our Trusted Experience Platform secures connections across users, devices, and applications, helping enterprises drive new levels of business integrity, operational velocity, and team efficiency across all their cloud and on-premise applications. Risk-based authentication, mobile identity management, and real-time directory synchronization add an extra layer of protection. The ability to handle on-premises and cloud/SaaS applications makes OneLogin the Identity as a Service (IDaaS) vendor of choice for the hybrid enterprise.
---

OneTrust is the #1 most widely used privacy, security and trust platform used by more than 5,000 companies to comply with the CCPA, GDPR, ISO27001 and hundreds of the world's privacy and security laws. OneTrust's primary offerings include OneTrust Privacy Management Software, OneTrust PreferenceChoice™ consent and preference management software, OneTrust Vendorpedia™ third-party risk management software and vendor risk exchange and OneTrust GRC integrated risk management software.
OneTrust is co-headquartered in Atlanta and in London, and has additional offices in Bangalore, San Francisco, Melbourne, New York, São Paulo, Munich, Hong Kong and Bangkok. Our fast-growing team surpasses 1,500 employees worldwide. To learn more, visit OneTrust.com.
---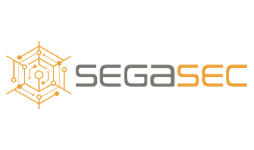 Segasec is a Tel-Aviv based cybersecurity company providing end-to-end digital threat protection against customer hijacking attacks that originate in your blind spot - beyond the enterprise perimeter. Segasec's patent-pending technology provides intelligence of upcoming attacks at the earliest possible preparation stages, running quadrillions of targeted scans that identify even unknown attack patterns. Segasec blocks compromised assets before they become a live risk, because once customer trust is broken, it's already too late. For more information visit us on www.segasec.com
---

Veracode gives companies a comprehensive view of security defects so they can create secure software and ensure the software they are buying or downloading is free of vulnerabilities. As a result, companies using Veracode are free to boldly innovate, explore, discover, and change the world.
With its combination of automation, integrations, process, and speed, Veracode helps companies make security a seamless part of the development process. This allows them to both find and fix security defects quickly so that they can use software to achieve their missions.
Companies collaborating with Veracode are able to create comprehensive application security programs that focus on reducing risk, achieving compliance with industry regulations and customer requirements, increasing the speed of secure software delivery, and making secure software a competitive advantage.
The Veracode Verified Program allows customers to provide attestation of their secure development processes, demonstrating their commitment to creating secure software.
Securing software is a priority for any company looking to change the world. With Veracode, companies can start securing their software immediately, without the need for additional staff or equipment.
Learn more at www.veracode.com, on the Veracode blog and on Twitter.
---

ZeroFOX, the innovator of social media & digital security, protects modern organisations from dynamic security, brand and physical risks across social, mobile, web and collaboration platforms. Using targeted data collection and artificial intelligence-based analysis, ZeroFOX protects modern organisations from targeted phishing attacks, credential compromise, data exfiltration, brand hijacking, executive and location threats and more. Recognised as a Leader in Digital Risk Monitoring by Forrester, the patented ZeroFOX SaaS platform processes and protects millions of posts, messages and accounts daily across the social and digital landscape, spanning LinkedIn, Facebook, Slack, Twitter, HipChat, Instagram, Pastebin, YouTube, mobile app stores, the deep & dark web, domains and more.
The agility of ZeroFOX coupled with our intellectual property and best-in-market strategic vision, sets us up to serve our customers best over the long term. Our current product offering is not only a leader in the space, it evolves at the rapid pace of innovation set by our agile team in executing on our best-in-breed strategy.
Supported by an always-on, always-available infrastructure, the ZeroFOX Platform has, according to 451 Research, "automated social presence monitoring to an extent that has significantly advanced the state of the art." Using targeted data collection, intelligent analysis, and automated remediation, the ZeroFOX Platform provides executive protection, fraudulent account creation, inappropriate or illegal content, security for cyber attacks targeting events, social engineering attacks, fraud and more. According to Forrester analyst and thought leader, Nick Hayes, "ZeroFOX fuses superior social data coverage with fast-paced analytics."
Led by a team of information security and high-growth company veterans, ZeroFOX has raised nearly $100M in funding from NEA, Highland Capital, Silver Lake Waterman, Redline Capital and others, and has collected many top industry awards.
---

Zscaler enables the world's leading organizations to securely transform their networks and applications for a mobile and cloud-first world. Applications have moved from the data center to the cloud and users are connecting to their workloads from everywhere, but security has remained anchored to the data center. Zscaler is redefining security by moving it out of the data center and into the cloud.
The Zscaler Cloud Security Platform uses software-defined business policies, not appliances, to securely connect the right user to the right application, regardless of device, location, or network. Zscaler offers two service suites. Zscaler Internet Access™ scans every byte of traffic to ensure that nothing bad comes in and nothing good leaks out. Zscaler Private Access™ offers authorized users secure and fast access to internal applications hosted in the data center or public clouds—without a VPN.
Zscaler services are 100% cloud delivered and offer the simplicity, enhanced security, and improved user experience that traditional appliances or hybrid solutions are unable to match. Used in more than 185 countries, the Zscaler multi-tenant, distributed security cloud protects thousands of customers from cyberattacks and data loss, enabling customers to embrace the agility, speed, and cost containment of the cloud—securely.
---