Strategic Sponsors

Darktrace is the world's leading cyber AI company and the creator of Autonomous Response technology.
Its self-learning AI is modeled on the human immune system and used by over 3,500 organizations to protect against threats to the cloud, email, IoT, networks and industrial systems. This includes insider threat, industrial espionage, IoT compromises, zero-day malware, data loss, supply chain risk and long-term infrastructure vulnerabilities.
The company has over 1,200 employees, 44 offices and headquarters in San Francisco and Cambridge, UK. Every 3 seconds, Darktrace AI fights back against a cyber-threat, preventing it from causing damage.
---

Google Cloud Security is helping you solve your business challenges head on with cloud computing services. We provide a modern security infrastructure from the user, to the device, to application, to platform. Chronicle, a global security telemetry platform for investigation and threat hunting within your enterprise network, makes security analytics instant, easy, and cost-effective. Chronicle is a specialized, cloud-native security analytics system, built on the core infrastructure that powers Google itself. Security professionals use Chronicle to analyze petabytes of telemetry, at the speed of search.
---

Keysight Technologies, Inc. (NYSE: KEYS) is a leading technology company that helps enterprises, service providers and governments accelerate innovation to connect and secure the world. Keysight's solutions optimize networks and bring electronic products to market faster and at a lower cost with offerings from design simulation, to prototype validation, to manufacturing test, to optimization in networks and cloud environments.
Keysight's Networking solutions, former known as Ixia, make networks and applications stronger through rigorous testing and the use of a powerful network visibility platform delivering security resilience and application intelligence. Enterprises, governments and service providers use Ixia to improve network and security operations and IT management through an end-to-end visibility infrastructure including physical and virtual networks.
More information at www.keysight.com
---

OneTrust is the #1 most widely used privacy, security and trust platform used by more than 5,000 companies to comply with the CCPA, GDPR, ISO27001 and hundreds of the world's privacy and security laws. OneTrust's primary offerings include OneTrust Privacy Management Software, OneTrust PreferenceChoice™ consent and preference management software, OneTrust Vendorpedia™ third-party risk management software and vendor risk exchange and OneTrust GRC integrated risk management software.
OneTrust is co-headquartered in Atlanta and in London, and has additional offices in Bangalore, San Francisco, Melbourne, New York, São Paulo, Munich, Hong Kong and Bangkok. Our fast-growing team surpasses 1,500 employees worldwide. To learn more, visit OneTrust.com.
---

Splunk Inc. (NASDAQ: SPLK) turns data into doing with the Data-to-Everything Platform. Splunk technology is designed to investigate, monitor, analyze and act on data at any scale, from any source over any time period. The Data-to-Everything platform removes the barriers between data and action, so our customers -- regardless of size or business -- have the freedom to deliver meaningful outcomes across their entire organization. Our unique approach to data has empowered companies to improve service levels, reduce operations costs, mitigate risk, enhance DevOps collaboration and create new product and service offerings.
---
Education Seminar Sponsors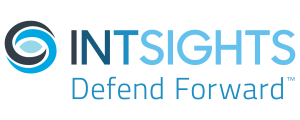 IntSights is revolutionizing cybersecurity operations with the industry's only all-in-one external threat protection platform designed to neutralize cyberattacks outside the wire. Our unique cyber reconnaissance capabilities enable continuous monitoring of an enterprise's external digital profile across the clear, deep, and dark web to identify emerging threats and orchestrate proactive response. Tailored threat intelligence that seamlessly integrates with security infrastructure for dynamic defense has made IntSights one of the fastest-growing cybersecurity companies in the world. IntSights has offices in Amsterdam, Boston, Dallas, New York, Singapore, Tel Aviv, and Tokyo.
---

Palo Alto Networks, the global cybersecurity leader, is shaping the cloud-centric future with technology that is transforming the way people and organizations operate. Our mission is to be the cybersecurity partner of choice, protecting our digital way of life. We help address the world's greatest security challenges with continuous innovation that seizes the latest breakthroughs in artificial intelligence,analytics, automation, and orchestration. By delivering an integrated platform and empowering a growing ecosystem of partners, we are at the forefront of protecting tens of thousands of organizations across clouds, networks, and mobile devices. Our vision is a world where each day is safer and more secure than the one before. For more information, visit www.paloaltonetworks.com.
---

Recorded Future delivers the world's most advanced security intelligence to disrupt adversaries, empower defenders, and protect organizations. With proactive and predictive intelligence, Recorded Future's platform provides elite, context-rich, actionable intelligence in real time that's ready for integration across the security ecosystem. Learn more at recordedfuture.com.
---
Synack, the most trusted crowdsourced security platform, delivers comprehensive and continuous penetration testing with actionable results. The company combines the world's most skilled and trusted ethical hackers with AI-enabled technology to create a scalable, effective security solution. Headquartered in Silicon Valley with regional offices around the world, Synack protects leading global banks, the top 10 global consulting firms and security companies, DoD classified assets, and over $2 trillion in Fortune 500 revenue. Synack was founded in 2013 by former NSA security experts Jay Kaplan, CEO, and Dr. Mark Kuhr, CTO. For more information, please visit us at www.synack.com.
---