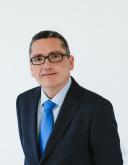 Ignacio González Ubierna, Deputy Director, NCC-ES de INCIBE
Ignacio González Ubierna is a Senior Telecommunications Engineer from the UPM. Since 2010, he has carried out his professional work at the National Cybersecurity Institute (INCIBE) as Deputy Director of Cybersecurity Technologies. His responsibility at INCIBE currently covers the following areas: Development of Cybersecurity Technologies; Information systems; Intelligence;... Industrial Control Systems; Quality and Management; Systems for INCIBE; CTO/CISO. Previously, Ignacio worked in different private companies in the ICT sector, including Symbol Technologies, where he was Director of Professional Services, and Orange, where he was Client Engineering Manager. He also participated in the European Union Agency for Network and Information Security (ENISA) as the Spanish National Liaison Officer. more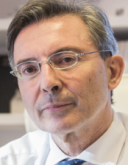 Fernando de Pablo Martín, Director General, Madrid Digital Office
Fernando de Pablo Martín was appointed Director General of the Madrid Digital Office in 2020. He is responsible for leading the digital transformation of the city, the digital administration, and data strategy. Responsible for the definition and execution of the digital transformation strategy of Madrid (city council and city), with a focus on technology for the... improvement of the quality of life of citizens, in the context of an environmental and inclusive strategy. Between 2018 and 2020 he was Secretary General of Digital Administration of the Ministry of Economic Affairs and Digital Transformation, responsible for the Strategy, common national eGovernment platforms and Digital Transformation initiatives of the Central Government. Between 2017 and 2018 he was President of the Public Company for the Management of Innovation and Tourism Technologies (SEGITTUR) responsible for Smart Tourism Destinations (DTI) and the Tourism Intelligence System (SIT). Fernando worked for more than a decade in the private sector before joining the Public Administration (telecommunication and urban systems sectors), as head of the Traffic and Pollution Control Centres of Madrid City Council (1983-1993). He is also responsible for national and international strategies and reports such as DESI in the EU, UNPAN eGovernment Survey, OECD Digital Governance, amongst others. At different times of his professional life, he has been part of international working groups including the Forum on Tax Administration (e-services group), OECD e-Leaders (CIOs of OECD), CIO-Network (EU countries), GEALC (CIOs of America group), CGCC (Council of Global Cities CIOs in EU) or Eurocities. Born in Segovia, Telecommunications Engineer from the Polytechnic University of Madrid, member of the Public Administration Corp of Information Systems and Technologies, master's in management of Information and Communications Systems and Technologies (INAP and UPM), Executive master in Business Management from the School of Industrial Organisation (EOI) and Leadership Programme for Public Management (IESE). Diploma of Advanced Studies in Doctor of Applied Economy (UAH). In preparation of doctoral thesis. more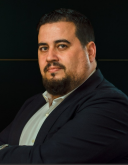 Javier Sánchez Salas, CISO, ENGIE España
Javier Sánchez Salas is the CISO of ENGIE España with a track record of more than fifteen years in Cybersecurity, linked to large multinational consulting firms and projects in various markets in the private sector. Passionate about new technologies and with multidisciplinary training and experience, he participates very actively in various working groups and forums... on Cybersecurity, having been a speaker at events such as e-Crime, CISO Day or DES Madrid. more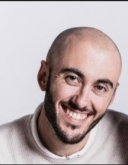 Jorge Pardeiro, Head of Security Architecture, Banco Sabadell
Jorge Pardeiro is a Global Security Architect at Banco Sabadell, responsible for the security architectures definition, best practices and security whitepapers. Previously Jorge worked for Accenture as Digital Identity Iberia lead, working on the definition and implementation of identity architectures in numerous European companies. He holds Technical degree in Systems... Administration from Universidad Rey Juan Carlos I and a MBA in Instituto de Empresas (IE). more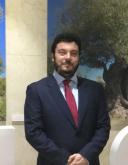 Ramon De La Iglesia Vidal, Global Head of Governance, Risk and Compliance (GRC), Santander Consumer Finance
With more than 15 years of experience in cyber security mostly in banking and insurance, Ramon has held various different positions associated with cybersecurity and business continuity within Banco Santander; first as GRC for Banco Santander Spain and now as Global Head of Governance - Risk and Compliance, where he currently performs the function of 2LoD... risks management for cybersecurity, IT, BCP, and suppliers. Ramon has a bachelor's degree in Computer Science from University of the Balearic Islands. Certified in CISA, CISM, CISSP, CRISC, CDPSE, CISSP and 27001 AENOR. more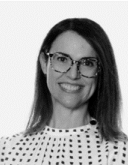 Laura Parra, Global Director of IT Strategic Projects, Cellnex Telecom
Laura has more rhan 25 years of international experience in Technology and Digital Transformation in severa industries. During her professional career, she has successfully implemented solutions and leaded initiatives in every ambit related to information Systems and Technology at the service of the Business. She was responsible of Security Policies at Group... level, and Director in the DC consolidation and transformation at The Adecco Group. She was Iberia CIO at Groupe ID Logistics. Additionally, it stands out her 12 years of experience in Telecommunications sector, as CIO in Yoigo (Xfera Móviles S.A), Operations Director in Qvantel Oy, and CTO in Onivia (Macquire Capital). Currently she is IT Strategics Projects Director in Cellnex Telecom, and Associate Professor of Business Technolofy Management in the Institute of Enterprise. more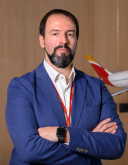 Jesús Mérida Sanabria, CISO, Iberia
Jesús has more than 20 years of experience in IT and security and in team management in large multinationals in the logistics sector with experience in complex, international and multicultural environments. For the past 10 years he has focused on the world of information security and cybersecurity, as CISO of Técnicas Reunidas and currently as CISO of IBERIA... L.A.E. since 2019.u more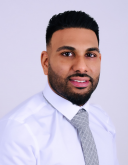 Manit Sahib, Ethical Hacker
Manit is an experienced offensive security expert who is certified by UK's National Cyber Security Centre (NCSC) as well as His Majesty's CESG Check scheme (HMG CHECK). He has over ten years professional experience in both UK Government and private offensive security operations. Formerly, Manit was the Head of Penetration Testing & Red Teaming... at the Bank of England. He is contracted to Global Fund. more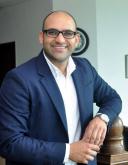 Raj Sandhu, Ethical Hacker
Raj Sandhu is a highly experienced Ethical Hacker with fifteen years of expertise in intergovernmental, financial, and telecommunication organizations. As a consultant at the World Health Organization he focuses on red teaming, penetration testing, vulnerability management, risk assessments, and security audits.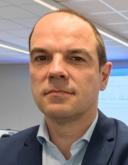 José Ángel Álvarez Pérez, Head of Madrid Cybersecurity Center, CCMAD
José Ángel Álvarez Pérez. Head of Madrid Cybersecurity Center (CCMAD). Senior Computer Engineer and civil servant, José Ángel has more than 20 years of experience in the Information Security sector, first on the offensive side, at the National Institute of Aerospace Technology (INTA) and later on the defensive side, in the Ministry of Defense and since 2018... in the Madrid City Council. more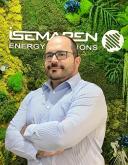 Jesús Valverde Romero, Head of Information Technology & Cybersecurity, ISEMAREN
Jesús Valverde is IT Director & CISO of ISEMAREN with more than 10 years' experience in the field of Cybersecurity and TI Management. He previously held positions in Telefónica or AENOR. He holds numerous professional certificates including CISA, ISO27k, ISO20k or ITIL, and is an active member of associations promoting... information security as a basic fundamental of the technological world we live in. He has a Telecom Engineering Degree and a Master Degree in TIC Management. ISEMAREN is an Engineering company that develops photovoltaical projects promoting Jesús' passion in the importance of protecting the environment and promoting sustainability for the future generations. more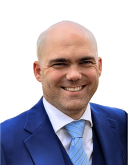 Rafa Tenorio, CISO, Iberdrola
Rafa Tenorio, currently as CISO at Iberdrola Spain, has always developed his professional career in the field of Information Security. From his beginnings as a systems engineer in the military sector, through as consultant and advisor in different projects, providing his knowledge and experiences under the vision of cybersecurity accompanying the business and operation.... He specialises in the field of incident response and digital forensics, also involved in international incidents such as the improvement and development of threats and incidents response programs in top organisations, as well as developing and improving activities within the cyber intelligence, analysing threat scenarios and relevant actors. These capabilities allowed him to collaborate on projects within the Ministry of the Interior, finally ending up at Iberdrola Spain. more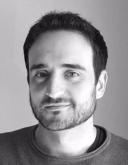 Enrique Cervantes Mora, CTO & CISO, Fintonic
Enrique is a senior cybersecurity professional with experience across numerous sectors, including banking, retail, telecommunications, pharmaceutics, and oil & gas. He started his cybersecurity career as a security architect (devsecops, hybrid cloud...) and more recently moved into a managerial role. Today, Enrique is the CISO at Fintonic, one of the biggest and... most well-known fintechs in Spain. more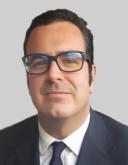 Ramon Ortiz, Security Manager, Mediaset
CISA, CISM by ISACA; PA Compliance at IE, Certified Cyber Security Professional by ISMS Forum Spain. Master in Cybersecurity and Privacy from the Rey Juan Carlos University. Director of Security, Ministry of the Interior Homologation by the University of Alcalá de Henares. He has worked in different companies, on remote sensing control projects, and on remote banking... projects in different entities, as well as for the Public Administration. Since 2006 he has been Mediaset's Security Manager, with responsibility for the Cybersecurity of IT and Broadcast Systems and is part of the Mediaset Data Protection Unit Committee, among other tasks. In addition, he is a member of working groups in organizations such as ISMS Forum and AUTELSI, FNCS and regularly collaborates as a speaker in sectoral forums in the field of Cybersecurity. more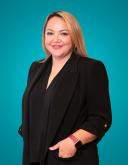 Shirley Hora, Security Awareness Expert, SoSafe
Shirley Hora, currently a security awareness expert at SoSafe, is a native of France who has made Madrid her home for the past 15 years. Shirley has a rich background in sales, first honing her skills as a business specialist in the financial sector. She made significant contributions at American Express and later implemented a European Buy Now Pay Later (BNPL) solution... at Alma. Moving to the technology world, Shirley gained valuable experience in cloud collaboration and communication at companies such as Arkadin and Retarus. During this time, she gained insight into digital transformation and the security challenges that come with it. Now at SoSafe, Shirley leverages her diverse skill set to increase cyber security awareness across industries. Beyond her day-to-day responsibilities, Shirley is also an active contributor to international cybersecurity initiatives. She represents SoSafe as a partner in the French Campus Cyber initiative and is a dedicated member of the cyber security association CLUSIF. This blend of cross-industry expertise and international exposure positions Shirley as a respected figure in the ever-evolving field of cybersecurity. more
Iván E. Yemez, Senior Implementation Consultant, OneTrust
Iván Yemez serves as a Senior Implementation Consultant at OneTrust, the Trust Intelligence Platform, unlocking every company's value and potential to thrive by doing what's good for people and the planet. OneTrust connects privacy, GRC, ethics, and ESG teams, data, and processes, so all companies can collaborate seamlessly and put trust at the center of... their operations and culture. In his role, Iván supports the OneTrust GRC Cloud where he aids clients to enhance their internal assurance processes and integrate OneTrust solutions to the way they work. Iván earned a Bachelor's Degree in international business management at the Universidad Pontificia Comillas and the ESB Business School, as well as a Management Development Programme from ESADE Business School; additionally he holds a GRCA and GRCP certifications. more
Fernando Meléndez, Senior Enterprise AE, Censys
Fernando Melendez has vast working experience in IT; and for the last 10 years, he's held a number of roles focused on Identity Security in well known companies. Due to Censys' growth and expansion in EMEA, Fernando is the business lead for Southern Europe and the Middle East. He's passionate about helping companies to reduce their external attack surface by... adopting an exposure management strategy, which plays a key role in the journey to a secure and successful digital transformation. more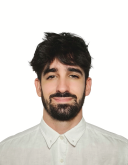 Juan Odriozola, Country Manager Spain & Portugal, KELA
Juan Odriozola began his career in sales within the health, energy, and banking sectors. Looking to diversify his experience, he founded an outsourced sales company. However, seeking a change of pace, he transitioned into the cybersecurity realm, landing his first role in a company that specialized in solutions for large corporations. Currently, as Country Manager... for Spain and Portugal at KELA, he works to demonstrate the value of KELA's capabilities to businesses across various sectors, including retail, energy, banking, law enforcement, and others. Additionally, he manages the expansion of KELA in these geographies through channel partnerships. more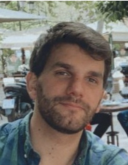 Fernando Faelli, Regional Director (Iberia), Sonatype
Fernando Faelli, Regional Director (Iberia) at Sonatype, is a certified privacy professional and passionate about cybersecurity with extensive experience in consulting and business project management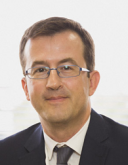 Luis Pedroche Montes, Business Development Manager- ALSO, on Behalf of ManageEngine
Graduate in Physical Sciences and Master in ISO 9001 Quality Management Systems. Since 2001 he has held various positions in IT such as Quality Manager, Product Manager, Consultant and finally Business Development Manager at ALSO - IREO, in which company he began his work in 2011 as a Consultant. Expert in full catalog of ManageEngine solutions, he has a global vision... of the entire IT environment, from Systems Administration, IT Service Management (ITSM), Security and IT Operations Management (ITOM), from the point of view of end client and the Managed Services Provider (MSP) more
José Luis Pozo, Presales Technician, Dotforce Spain on behalf of Corelight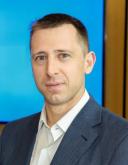 Samuel Marin, Sales Director, SentinelOne
Samuel Marín is sales director at SentinelOne for large accounts. He accumulates almost 20 years of experience in leading manufacturers such as Cisco, AWS or Microsoft, in the world of security and cloud that have allowed him to develop a particular vision of the sector and the challenges it faces.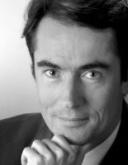 Eric Le Doucen, Regional Manager, CoreLight