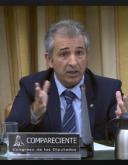 Enrique Ávila, Director of the Center for Analysis and Forecasting of the Civil Guard and Director of the the National Centre for Cybersecurity Excellence at the Autonomous University of Madrid
Currently, Director of the Center for Analysis and Forecasting of the Civil Guard and Director of the the National Centre for Cybersecurity Excellence at the Autonomous University of Madrid. He has previously directed the Information Security Area of the Civil Guard as well as multiple Cybersecurity projects in the Ministry of the Interior, Constitutional Court and... General Directorate of the Civil Guard. Graduated in Law from the UCM, he has a Master's degree in Digital Evidence Analysis and the fight against Cybercrime from the UAM, Data Protection Delegate accredited by the Ortega-Marañón Foundation and University Specialist in Intelligence Services by the IUGM. He is also part of the VI STIC Promotion of the National Cryptological Center. more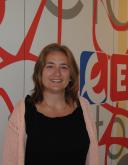 María Luz Garin, Information Security Manager, Eroski
Head of Security at Grupo Eroski Since April 2015, she has been with Eroski since May 2007. Prior to this role she has always been in Processes, projects and systems within the world of Financial Economics. Before her time at Eroski, she was linked to the world of SAP - Ecofin. Degree in Computer Science from the University of Deusto. Master in... Consulting and implementation of ERP systems. more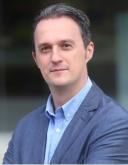 Jesús Alonso Murillo, CISO Europe, Campofrio Food Group
Jesús Alonso is responsible for security in Europe for Campofrío Food Group, within the SIGMA alimentation group. Jesús has a multifaceted profile, and is passionate about Cybersecurity with more than 17 years of experience, in Information Security, in consulting companies, telecommunications, the financial, services and industrial sectors. His multifaceted character... has allowed him to develop his career from the 3 lines of defense of security, counting on the audit point of view, the internal control and IT risk (from risk and technology areas) the Cybersecurity operation (from control and operation areas). During his extensive experience, he has had the opportunity to defend complex systems against external threats, protecting data in organizations where it is a critical asset. He is CISA, CRISC, CDPSE, LA 27001, ISO 22301 certified. more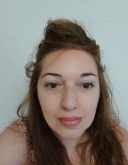 Maite Avelino, Head of Cybersecurity, Spanish Ministry of Defence
Maite has a degree in Mathematics and a Master in ICT Security. She is a CISA, CISSP and PMP and is also specialised in Applied Cryptology. She is also a member of ISACA Madrid and PMI Madrid. She has worked in various areas and sectors of ICT as a developer, systems analyst, databases, communications, product implementation in companies such as Cap Gemini, IECISA... and Carrefour. In 2002 she began working in the cybersecurity sector with IBM, serving at its SOC. She later went on to work in the consulting, regulatory compliance and auditing sector of cybersecurity in various sectors such as defence, space, aeronautics and public administration under GMV. In 2015, she went on to work as Head of Service of the SGTIC Security Office in the Ministry of Finance, coordinating the implementation of the National Security Scheme and providing consulting and awareness-raising in the solution of cyber incidents. Recently this year she has joined the Ministry of Defence in the Center for ICT Systems. Her current roles are also coordinating cybersecurity solutions, PKI implementation, and regulatory compliance. more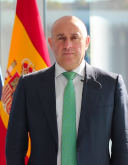 Dr. Enrique Belda Esplugues, Deputy Director General of Information and Communications Systems for Security, Spanish Ministry of Interior
Dr. Enrique Belda-Esplugues, Ph. D. at Polytechnic University of Valencia (UPV) and a MSc. Civil Engineer at Polytechnic University of Valencia (UPV). He has completed postgraduate courses at the Polytechnic University of Catalonia, the Pompeu Fabra University of Barcelona, the Polytechnic University of Valencia, the École Nationale des Ponts et Chaussées of Paris,... the École Nationale d'Administration (L'ENA) of Paris, the IESE Business School and the University of Navarra, as well as the National Institute of Public Administration (INAP) and the Spanish Diplomatic School (Ministry of Foreign Affairs and Cooperation).
Civil Servant in the General State Administration; he is currently the Deputy Director General of Communication and Information Systems for Security in the Spanish Ministry of Interior. He has also held the position as: Deputy Director General on Road Traffic Technologies in the Ministry of Interior and Lecturer in the Superior Technical School of Civil Engineers of the Polytechnic University of Valencia; he has also worked in the private sector as Chief Engineer for the construction of public works and project management.
Dr Belda-Esplugues has received 12 personal awards and recognitions, both national and international, throughout his professional career.
He has written seventeen (17) technical articles in several domains in national publications and six (6) articles in international publications more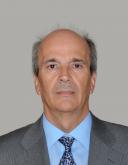 Fernando Vegas, former CIO and CRO, OHL
Fernando Vegas is a Civil Engineer and has a Ph.D. from the Universidad Politécnica of Madrid, and a PDD from IESE Business School. He has broad knowledge of the IT field gained through over 30 years working in IT-related activities, in industries such as nuclear power plants, railways, and construction. He has been CIO for more than 25 years in several Spanish IBEX-35... companies, Organisation Manager for 10 years, and Risk Manager for 3 years, and has researched for 6 years writing a thesis about a new methodology to rate risk severity and to summarise risk scenarios, developing a fully new risk management system which is being used in an international construction company. He has received two Best Innovation Idea awards related to Competitive Intelligence applied to risk assessment. He is a member of CIONET, ARIA and Agers (FERMA), and has been a member of the Agers cyber risk workgroup for 3 years, with two published books about cyber risks, and member of ASIS for 4 years. That broad experience helps him to focus the board's needs with an overall view of the business. He has published articles about IT and risk in indexed journals and has given conferences in PMI (Valencia Chapter), Institute for Competitive Intelligence, Agers Annual Congress, and others. As a professor, he has given lectures at the university in Master's programs about IT, risk and the construction industry, and conferences about philosophy and psychology in private institutions. more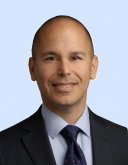 Alejandro Rivas-Vásquez, Partner, Digital Forensics, KPMG
Alejandro Rivas-Vásquez G., Partner at KPMG, is a recognized expert advisor to multinational companies in the energy and financial sectors on the management of technological risk, cyber and digital fraud. His career spans more than 18 years, mostly located in London and, since 2017, in Madrid. Strategically, he was the architect of KPMG Cybersecurity services... in the UK and continues to help innovate cyber and forensic services globally. Since his incorporation into KPMG Spain, he has promoted initiatives for Cyber M&A, Safe Architecture, Quantification of Cyber Risks, Cyber Intelligence, and Computer Forensics in Commercial Disputes. At a technical level, Alejandro has led cyber transformation projects, implementation of solutions, outsourcing, ethical hacking, response to cyber incidents, computer forensic investigations and eDiscovery projects, among others. He has acted as Expert Witness in various criminal and civil interventions. He has advised boards of directors, risk committees and audit commissions of companies in the UK, the Netherlands and Spain. He was recognized by Buckingham Palace for his participation in a program to enhance the cyber risk awareness of FTSE350 CEOs. Operationally, Alejandro is responsible for KPMG's Digital Forensics & Incident Response team, advising private companies or public entities at an international level in the prevention, detection, response and investigation of incidents of both cybercriminals and fraudsters. He also advisies in cases of commercial disputes and arbitrations, directly or indirectly, according to the technical needs of the orders. more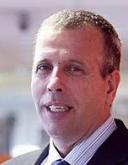 Angel Bahamontes, President and Director, ANTPJI & Chair of Computer Crimes
President and founder of the National Association of Computer Judicial Appraisers and Experts; ANTPJI. Director of the Chair of Computer Forensics and Computer Crime. Director of the Master of Judicial Computer Expertise and of the Master of Communication and Digital Marketing CEIS and Head of Education at the Nieves Tapia Business School of the Master of... Marketing and Leadership. Advisor in the European Parliament for Technological Expertise. Pro-active Entrepreneur. Technological headhunters. ICT Business Consultant, Manager and Supervisor. Skills and long career in Marketing, Communications, Press Media. Collaborator in investigative television programs. National and international lecturer in Judicial Computer Expertise. Trainer of Computer Judicial Experts. More than 16 years training students in various specialized courses in Management, Direction and Business Creation, Strategic Marketing, IT Technicians, IT Appraisal and Appraisal, Expertise and Digital Evidence. Member of the Committee of experts of SEPBLAC, MCM CORPORATION, IUICP, FÉNIX Technology Platform, Brussels Technology Commission. Angel Bahamontes collaborated selflessly in projects at the national and international level, committed to volunteering in NGOs such as INFATOS and dedicated to digital literacy of groups affected by the digital divide, Federation of Sports for the Disabled, Down Syndrome, Rigid Person, Dyslexia, New Project We Can and actively collaborates on various platforms in a selfless way such as Haces falt.org. more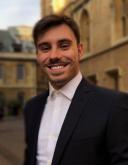 Jose Badía López, Country Manager Spain & Portugal, Darktrace
Jose Badía is the Country Manager for Spain and Portugal at Darktrace. José leads client teams from a variety of industries that use world-leading artificial intelligence to defend their companies, including but not limited to banks, government entities, and energy companies. José has an extensive academic career, with a degree in Commerce from the Universidad... Complutense de Madrid, as well as an MBA from Cesma Business School. more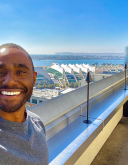 Danny Panton, Cybercrime Intelligence Analyst, Latin America, Recorded Future
Danny is part of Recorded Future's Insikt Group, also known as the company's threat intelligence department. He is in charge of cybercrime investigations in Latin America, but is also often used as a hybrid threat intelligence analyst and conducts research on Latin American geopolitics such as political and financial instability, crimes, and special events in the... region that attract attention. world. Besides Spanish, he is also fluent in Portuguese. Danny has an undergraduate degree in International Relations and is currently pursuing his Master's in Digital Forensics at the University of Central Florida. more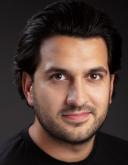 Stephen Roostan, VP EMEA, Kenna Security
Roostan has over a decade of experience in cyber security and transformation projects, his role at Kenna is to rapidly grow the EMEA organisation to meet the customer demand for risk-based vulnerability management. Prior to Kenna he held senior sales roles at Forcepoint, Citrix and Imperva, focusing on IT solutions for complex, enterprise requirements. Roostan has... a passion for driving equality alongside enabling flexibility at work for modern lifestyles. He has held steering committee roles in companies looking to close the gender pay gap and develop careers for working parents, and strives to find and support equality initiatives across the workplace and industry. He believes that creating a collaborative and supportive working culture is hugely productive for both an organisation and its employees. more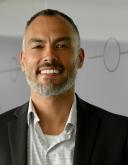 Lonnie Benavides, Head of Infrastructure and Application Security, OneLogin
Lonnie Benavides is an accomplished cybersecurity leader with more than 20 years industry experience, and is currently the Head of Infrastructure and Application Security at OneLogin. Lonnie began his career as a communications encryption specialist in the U.S. Air Force and went on to conclude his military service as a Technical Lead of the first red team in the... Air National Guard. As an advanced penetration tester, Lonnie supported companies such as Washington Mutual and JP Morgan Chase, and eventually went on to launch the Boeing red team. Lonnie was responsible for leading global cybersecurity services and operations at DocuSign and McKesson, fostering his expertise in enterprise cyberthreat detection and response. Lonnie is a recognized speaker within the Phoenix education community, numerous industry conferences, and has also contributed to publications and radio shows such as TechRepublic and NPR. more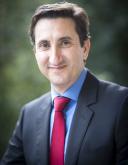 Gaël Barrez Sales Director, Synack
Gaël Barrez is Sales Director for Synack. In this role he is responsible for overseeing Synack's operations in Southern Europe and Turkey. Gaël has over 20 years of cybersecurity sales, leadership, and business development. He has helped mainly Top 2000 companies in EMEA to protect their core business against a broad spectrum of cyber risk and terrorist threats.... He brings expertise in application security, network security, governance and risk management, software development security, cryptography, anti-fraud solutions, PCI-DSS, OWASP. Gaël holds a Master in Marketing and Management in IT from EPITA, an engineering school in France. In his free time Gaël enjoys diving and traveling and learning new things. more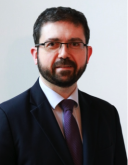 Willem Peerbolte, Group CISO, ODDO-BHF
Willem Peerbolte is Group CISO at ODDO-BHF, the leading independent Franco-German financial group. Willem has more than 15 years of experience in cybersecurity. In particular, he worked for more than ten years for BNP Paribas. First, as CISO at Arval, then at CIB-GECD, and finally at the head office, as Cyber Security Transformation Program Director for the entire... BNP Paribas Group. In his spare time, Willem runs his 3D modelling and printing workshop. more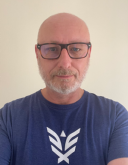 Matthew West, Solutions Architect, Synack
Matthew West has been involved in Cybersecurity for over 20 years and has worked with various companies and organizations ranging from energy suppliers and financial organisations to government and defence. His focus has been consulting within the penetration testing and vulnerability management sectors. Matthew joined Synack in May 2021 as a Solutions Architect... for the Southern Europe, Benelux and Nordic regions. more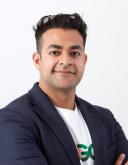 Vijay Kishnani, Lead Cybersecurity Engineer, CybelAngel
Vijay Kishnani is the Lead Cyber Security Engineer at CybelAngel. His team focuses on demonstrating the value of CybelAngel to prospective customers by leveraging our technology to identify live data leaks that can be found inside the supply chain. Vijay Kishnani has previously worked with PricewaterhouseCoopers, Merrill Lynch, and Goldman Sachs.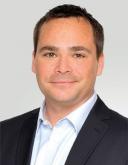 Rupert Collier, Director of Sales – EMEA and APAC , RangeForce
Rupert Collier is Sales Director, International at RangeForce, and, over the last 20 years, has worked in product management and commercial roles at many leading companies in the cybersecurity and wider technology industries. Bilingual in German and English, Rupert is responsible for RangeForce's business development activity outside of the United States and will... give you insights on how simulation-based training is helping organizations elevate cyber skills, fill staffing gaps, and cost-effectively improve their security team's ability to detect, contain, and remediate cyberattacks. You will get to see the simulation platform in action and learn how it makes it easier to orchestrate and personalize training for larger teams with a diverse range of skill sets. more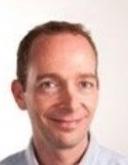 Alessandro Porro, Vice President, Global Channels, OPSWAT
Alessandro has successfully led Global Channels in the IT/Software industry throughout the last 20 years. Most recently, Alessandro spent the last several years at Ipswitch, Inc., building a highly productive worldwide ecosystem that consistently attained upwards of 30% annual growth with high profitability, culminating in an acquisition by Progress Software... Corp. in early 2019. Upon such, Alessandro was then invited by Progress to lead their $ 300m/year global channel, where he delivered 113% target attainment from March 2019 through June 2020. more
Carlos Payés, Sales Engineer, SentinelOne
Carlos Payés, SE SentinelOne Iberia; Carlos presents a technical vision of the state of the art of security in the business environment. His extensive experience in large international clients and security manufacturers such as Qualys, guarantee a wide knowledge in the world of EDR, vulnerability management and regulatory compliance. He is currently Sales Engineer... at SentinelOne for the Iberia region, supporting and strengthening existing partners and customers. He also collaborates internationally to implement security plans in prestigious companies. more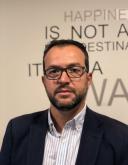 Raúl Benito, Regional Sales Manager, SentinelOne
Raúl Benito, Regional Sales Manager Iberia, presents his vision based on his twenty years of experience in the security market. Raúl Benito has been a part of the protection strategy of companies such as McAfee, Trend Micro, Check Point, and Qualys. He joint the SentinelOne team to provide large companies with the best XDR technology on the market, collaborating... with the best security partners. His experience in channel development and consultancy with large clients in the financial and industrial sectors guarantees the best practices for implementing an advanced security solution in any type of company. more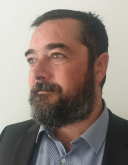 Julen Cordon, SE for Iberoamerica, Guardicore
Linked to the cybersecurity world for the last 20 years in different manufacturers and assuming different roles. Currently dedicated to advance and develop the benefits of software-defined segmentation with specific use cases such as Ransomware.