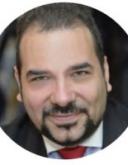 Manuel Barrios Paredes, CISO, Solvia
Manuel Barrios has been working in the security sector for large companies in both the public and private sectors for more than 20 years. He is a specialist in information security management according to international standards (COBIT, ITIL, ISO 27001, GDPR and ENS) He is currently CISO in Solvia, a leading company in real estate in Spain. Previously, he was the... CISO of Oney Financial and Computer Services El Corte Ingles. He has also been a professor in the department of Criminology at the CEU University teaching the subject of computer security. He has the CISSP, CISA, CBP, DPO, Lead Auditor 27001 and Lead Auditor 22301 certifications. more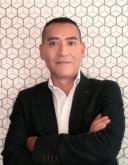 Héctor Guzmán Rodríguez, Director of Data Protection and Privacy, BGBG Abogados
Héctor Guzmán Rodríguez is the Partner and Director of personal data and privacy at BGBG Abogados. He has a Law Degree from the Universidad Iberoamericana and a Diploma in Corporate Law from the Universidad Iberoamericana. He has a Master in Law of the European Union from the Complutense University of Madrid and a Law Degree from the University of Zaragoza.... Héctor is a CIPP / E certified expert of the International Association of Privacy Professionals (IAPP); member of the Mexican Academy of Computer Law (AMDI), of the Madrid Bar Association (ICAM), of the Spanish Professional Association of Privacy (APEP) and collaborator of the Ibero-American Data Protection Observatory (OIPRODAT). more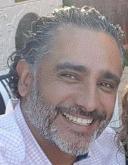 Ignacio Rodriguez, Lead Security Manager, BT
Ignacio Rodríguez Sierra has been working in the IT world for more than 20 years. Training engineer, he has been performing his duties in the private company. For example , carrying out important projects in telecommunications and financial companies such as Telefónica or the Santander Group, and in the administration and public company with clients such as AENA,... Enresa, 012, Instituto de Crédito Oficial o Ministry of Defense. With more than 10 years of experience in Computer Security and Cyber ​​Defense. Currently in BT Security, Ignacio is playing the role of Lead Security Manager in the Ministry of Defense. more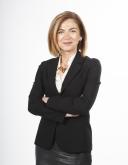 Teresa Minguez, Legal and Compliance Director, Porsche Ibérica
Mrs. Teresa Minguez is Legal and Compliance Director for Porsche Ibérica, S.A., since June 2013, where she holds the overall responsibility for all legal and compliance matters related to the businesses of all Porsche entities in Spain and Portugal. She has also assumed the functions of Data Protection Officer of the group's entities in Iberia. She was previously... Managing Associate at the Corporate Law Department of CMS Albiñana & Suárez de Lezo, where she developed her career for more than 15 years and where she earned together with her team the "Innovative Lawyers Award" granted by Financial Times in 2009. Mrs. Minguez has written and lectured on legal topics relating primarily to Corporate Governance, Capital Markets and Compliance matters. She is member of the Legal Committee of the Word Compliance Association and Spanish Representative of the Association of Corporate Counsels (ACC) participating as a speaker in many seminars and conferences in the areas of Compliance, Anti-Corruption and Legal Innovation trends. Mrs. Minguez qualified as Solicitor of England and Wales in 2004 and was admitted to the Madrid Bar in 1999. She gained her Master of Laws from the Instituto de Empresa, (Madrid) in 1998 and her Law Degree by the University of Valencia in 1997. more
Raúl Vázquez Pastor, CyberRisk Manager, Banco Sabadell
Raúl Vázquez Pastor is the Cyber-risk manager at Banco Sabadell, a role he has held since May 2018. This role gives him an opportunity to explore his passion for cyber-risk in the financial services, a key bedrock of the Spanish economy. Before Banco Sabadell, Raúl managed Cybersecurity Operations at Telefonica Advanced Global SOC where he was in... charge of a team of 35 people and responsible for threat detection and vulnerability management. Raúl comes from a strong technical background and has built vast expertise in managing security as part of wider business infrastructure on both the vendor and end-user side more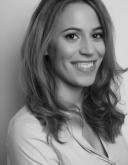 Teba Ríos, CIPP/E, CIPM, Solutions Engineer, OneTrust
Teba Ríos is a Certified Information Privacy Professional (CIPP/E, CIPM) and a solutions engineer at OneTrust. She is the main point of contact for all the technical enterprise interactions within the Iberian market, advising companies on how to operationalise privacy, security and third party risk. She provides business and technical expertise brought from a robust... software knowledge background. She holds a Masters in Computer Engineering from the University of A Coruña and has nine years of extensive experience in design, architecture, implementation and integration of cloud-based applications. She started her career as a programmer focusing on software design, which developed and grew naturally to consultant positions and client-facing activities. more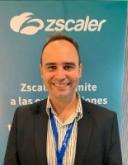 Axel Pérez García, Sales Engineer - Iberia, Zscaler
Axel is a cybersecurity professional currently working as Sales Engineer for Spain and Portugal for the leading IT transformation and cloud security solutions company, Zscaler. Axel is a specialist in cloud security solutions, on-premise, firewalls, secure web gateways, both in the field of presale and consulting, installation and support, given his extensive experience... in different roles in security vendors. Axel obtained the CISSP certification in August 2017. more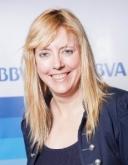 Laura del Pino Jiminez, Discipline Leader of Data and People Information Security, BBVA
Laura started her professional career in the field of Security as a National Information Security Officer at KPMG between the years 1998 - 2000. Later she joined as Senior Security Consultant at AZERTIA / INDRA until 2010, the year she joined BBVA in the Department of Prevention of Technological Fraud. During Laura's professional career she developed different functions... of Technological Risk and Fraud Prevention for the Group in the bank. Laura is a Technical Engineer in Computer Science from the Polytechnic University of Madrid, Higher Course in Information Security Management from the IADE of the Autonomous University of Madrid. Master's Degree in Private Security from the Rey Juan Carlos University. more
Javier Sánchez Salas, CISO, Haya Real Estate
Javier Sánchez Salas is an expert information security professional with more than 13 years of experience. He is specialised in integrating information security into overall commercial infrastructure, never losing sight of business needs, being clear that business processes... and Security always go hand in hand.He currently directs the Security Office at Haya Real Estate (www.haya.es), with responsibility for Cybersecurity, Business Continuity and Technological Risks. more
Eduardo Helering, EMEA Head of Solutions Engineering, OneLogin
Eduardo Helering is the EMEA Head of Solutions Engineering at OneLogin. He is highly experienced in the Identity, Access, Governance & Security fields having successfully fulfilled roles in Support, Consulting, Architecture, Solutions Strategy, Sales & Pre-Sales internationally at many lead IAM Vendors during the last 25 years. Eduardo also holds a CISSP... and has spent time in the PenTesting market. He enjoys Tae Kwon Do practice and competes in his free time,a sport that he shares with his daughter. He also enjoys researching around technology and security in general. more
Alvaro Ortega, Head of Law Enforcement Outreach and Investigations Southern Europe, UK, Ireland & Nordic, Western Union
Alvaro Ortega is the Head of FIU – Law Enforcement Outreach and Investigations team with responsibility for Northern and Southern Europe, Spain, Italy, UK, Ireland & Nordic countries and Portugal. He joined Western Union in May 2015 after 15 years in the Spanish National Police, where he was Operational Head of investigations into Organized and Serious crime... with a particular focus on Money Laundering, Economic and Financial crimes, representing Spanish National Police at International level. At WU, Alvaro has led initiatives to prevent, detect and deter the use of Western Union services for illicit purposes, with a particular focus on Human Trafficking, Terrorist Finance and Child Sex Exploitation. He earned three Bachelor's degree in Business Administration, in Business Management and in Police Science and is an Assistant Professor at the University Autónoma in Madrid for both of the Master's Degree in Forensic Sciences for Criminal Analysis and Investigation and the Master's Degree in Economic Intelligence. Alvaro is member in EUROPOL of the Advisory Group (AG) on Financial Services, the Europol Financial Intelligence Public Private Partnership (EFIPPP) and the Steering Committee in the European Financial Cybercrime Coalition (EUFCC). Alvaro has worked with the European Commission (EC) in the new European law to fight Terrorism and Organize Crime, as well as with institutions such as CEPOL and EUROMED in the training of police, judges and prosecutors on issues related to the financing of terrorism and trafficking in human beings. more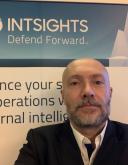 Andrea Bellinzaghi, Technical Director Southern Europe, IntSights
Andrea is a cyber security specialist with more than 20 years of experience in the IT/network security market. In the past, he has been employed in field and management positions by various leading security companies such as, Check Point, Tufin, LightCyber and Palo Alto Networks. He is now the Technical Director for Southern Europe for IntSights, a leader in the cyber... threat intelligence market. In this role, Andrea drives all technical activities for Southern Europe, including POC/POV activities, customer and partner trainings and seminar presentations. more
Gabriel Moline, CISO, Leroy Merlin
Information Security Manager with more than 15 years of experience, focusing on the direction of cybersecurity services, processes and projects, electronic certificates, data privacy, technological continuity, incident management, in SaaS, Cloud and on-premises environments, capabilities for SOC management, and Red and Blue Teams.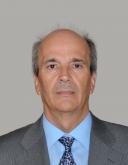 Fernando Vegas, former CIO and CRO, OHL
Fernando Vegas is a Civil Engineer and has a Ph.D. from the Universidad Politécnica of Madrid, and a PDD from IESE Business School. He has broad knowledge of the IT field gained through over 30 years working in IT-related activities, in industries such as nuclear power plants, railways, and construction. He has been CIO for more than 25 years in several Spanish IBEX-35... companies, Organisation Manager for 10 years, and Risk Manager for 3 years, and has researched for 6 years writing a thesis about a new methodology to rate risk severity and to summarise risk scenarios, developing a fully new risk management system which is being used in an international construction company. He has received two Best Innovation Idea awards related to Competitive Intelligence applied to risk assessment. He is a member of CIONET, ARIA and Agers (FERMA), and has been a member of the Agers cyber risk workgroup for 3 years, with two published books about cyber risks, and member of ASIS for 4 years. That broad experience helps him to focus the board's needs with an overall view of the business. He has published articles about IT and risk in indexed journals and has given conferences in PMI (Valencia Chapter), Institute for Competitive Intelligence, Agers Annual Congress, and others. As a professor, he has given lectures at the university in Master's programs about IT, risk and the construction industry, and conferences about philosophy and psychology in private institutions. more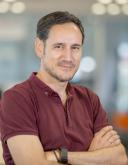 Pablo Rubio, IT Risk Management Engineer and Specialist, Nationale Nederlanden
Pablo Rubio is a telecom engineer (UPM Madrid ,1996) commited to align information security with business goals. His background combines both technical and operational experience to give a holistic view about security issues from the technology resources available through processes to the high level customers' needs. Pablo is an experienced... security professional with more than 20 years of experience working from IT consulting firms to become an insurance industry specialist . He has helped companies to be more efficient in telco, government or insurance sectors, working either as an expert consultant or a manager (leading project teams up to 70 people). more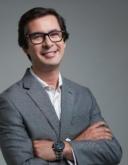 Paulo Glorias, Regional Sales Director, Bitsight
20+ years of Experience in Sales & Business Development, Product Management, Platform Consolidation Programs, International Project Management, Marketing, and Customer Service. Currently helping customers in Portugal, Spain and Italy to leverage Bitsight Ratings.
María Rojo, Security Architect, Airbus Defence & Space
María Isabel Rojo is a PhD student in telematics from UC3M She has extensive experience in cybersecurity working in companies such as Banco Santander, BBVA and, currently, in Airbus. María has participated in different security congresses such as Navaja Negra, SecAdmin or the STIC CCN-CERT Conference. She has also led groups and Hacking like Gr2Dest... where they got to organize weekly talks for cybersecurity lovers all over the world. more
Jesús García Bautista, CISO and IT Chief, Correos Express
Jesús García Bautista is currently responsible for ​​Systems and Information Security at Correos Express. He combines both roles, as an IT Manager, whose primary responsibility is the development and modernisation of the Company's IT infrastructure in a process of technological change that allows the company to provide an efficient and cost-effective... IT process and as a CISO, in a new stage of security transformation. For 10 years Jesús has developed an approach towards the integral security of the companies where he has provided services: Head of Systems Security in Telecom and Express Mail, as well as a year and a half as Head of Systems Security within the Post Office Security Area. His beginnings in the world of IT began as a micro technician. more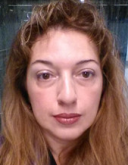 Maite Avelino, CISO, Ministry of Finance
Maite Avelino currently works for the Ministry of Finance, working as the CISO in the SGTIC. The role puts her in charge of training in technological communications and gives her responsibility over the whole ministry ENS compliance coordination. This rich experience is bolstered by her previous work with IBM, the Ministry of Defence and GMV, in roles ranging from... security project management to compliance. This has given Maite a strong background across various sectors in all areas of information security. Maite is currently studying for a Masters in Information Security at the Universitat Oberta de Catalunya and her professional interests include interests include Cryptology, Risk Management, Forensics, Pentesting and Hacking more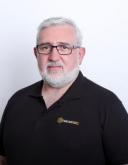 Borja Rosales, UK, Spain & EMEA Director, Segasec
An experienced Cybersecurity and Threat Intelligence professional, Borja Rosales drives de operations of Segasec in Europe with special focus in the UK and Spanish markets. Borja has played a key role helping disrupting technology startups to grow and become market leaders in the data protection and threat-intelligence space. In his own words: "Segasec has everything... required to provide a breakthrough to solve the oldest yet most extended form of cybersecurity attack: Client-Targeting Phishing". more
Alvaro Grande, Information Security Engineer, Telefónica
Álvaro is currently Information Security Engineer at Telefónica, a role he has held since 2017. In this role, he is responsible for the security infrastructure of the external enterprises. Across his career, Álvaro has built up extensive experience on both the end-user and vendor side, and a key understanding of how information security fits into... overall technology infrastructure. more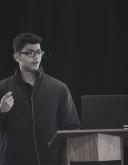 Siddharth Sharath Kumar, Product Evangelist, ManageEngine
Siddharth Sharath Kumar is a product evangelist for Log360, ManageEngine's comprehensive SIEM solution. He authors technical e-books, hosts webinars on IT security and compliance, and regularly presents at ManageEngine's seminars and at industry events across the globe.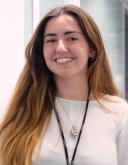 Irene Rodriguez Ortega, Specialist, EMEA Cybersecurity Center, Deloitte
Irene Rodríguez Ortega is currently responsible for coordinating the area of ​​cybersecurity awareness at the EMEA Cybersphere Center in Deloitte Spain. As part of her work at Deloitte she has participated in numerous national and international projects with large global companies. She combines her professional career in cybersecurity with the completion of a... doctorate from the Complutense University of Madrid in the Department of International Relations and Public International Law on the uses of artificial intelligence and cybersecurity in armed conflicts. more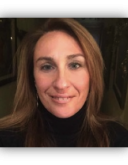 Dr. Susana Infantes, Principal Researcher, Group Institut de Reserca Biomèdica de Lleida
Susana Infantes Esteban, a distinguished scientist worldwide, holds a Phd in Molecular Biology from the Autonomous University of Madrid. She currently lives in Brussels and is an expert geneticist and Bioinformatics. Co-founder of Biocomputing Applied To Homeland Security, LTD, being pioneer in the application of molecular biology to National Security, is developing... a non-invasive protocol for the use of specific sequence of genes and proteins using biosensors, in the prevention and identification of paedophiles and rapists in real time. As well as, she's researching in the protection of critical infrastructure like forensics equipment, hospitals, bank account protection and autonomous cars from cyber-attacks. The protection of business through the molecular password, "Genpassword" is another of its aims. She has given multiple conferences as a scientist and published several scientific articles in prestigious international journals, Plos One, AIDS…, interviews in prestigious national newspapers, "El Mundo" and "El Correo"; as a television report by Movistar. She recently presented his book at the Royal Academy of Jurisprudence and Legislation in Madrid to unify Law and Science, with the challenge of creating a multidisciplinary agency for the advancement of new technologies. more