Strategic Sponsors

Our mission is to help companies discover cardholder and sensitive personal data on their computer systems. Our software helps companies to prevent hacks and security breaches that result in the theft of employee and customer information.
Our software is being trusted by over 2,500 companies across 80 countries. By securing their data with our products it helps companies comply with important information security standards such as the Payment Card Industry Data Security Standard (PCI DSS) and the General Data Protection Regulation (GDPR).

At Ground Labs we are committed to continually maintaining high levels of customer satisfaction, we provide solution-oriented technical support 24 hours a day Monday – Friday.

If you would like a free trial of our software please visit www.groundlabs.com

Our enterprise-ready software is the complete solution for the identification, remediation and monitoring of sensitive personal data across your entire network. We find more data types and support more platforms than anyone else. Using in-built scheduling and real-time alert features, keeping your data secure will become just another one of your company's Business-As-Usual practices.

Search all the major locations personal data might be stored including, databases, documents, emails, deleted files, memory, disks, shadow files, cloud storage, servers and more.

Find over 200 personal identifiable data types including 95 relevant to The General Data Protection Regulation (GDPR). Identifies stored bank account numbers, SWIFT Codes, IBAN. Over 50 types of National ID supported across 28 EU countries.

Support 7 different platforms - Windows, Mac, Linux, Solaris, FreeBSD, HPUX, and IBM AIX. In addition to this, we also support EBCDIC mainframe storage formats.

Remediate We help you take action to secure the information found. Our remediation process includes permanently deleting the data so it's unrecoverable, safely relocating the information to a secure location of your choice or modifying the data so that anything sensitive is removed without impacting the surrounding data.

Monitor through powerful reporting, quickly sees where the sensitive data is stored and what departments or teams have access to it.
Don't let hackers turn your company into the next headline.
Discover your sensitive data today.
For further information please contact or visit us on:
W: www.groundlabs.com marketing@groundlabs.com
T: +44 203 137 9898
---

HUMAN is a cybersecurity company that safeguards 1,200+ brands from digital attacks including bots, fraud and account abuse. We leverage modern defense to disrupt the economics of cybercrime by increasing the cost to cybercriminals while simultaneously reducing the cost of collective defense. Today we verify the humanity of more than 20 trillion digital interactions per week across advertising, marketing, e-commerce, government, education and enterprise security, putting us in a position to win against cybercriminals. Protect your digital business with HUMAN. To Know Who's Real, visit www.humansecurity.com.
---

For more information please visit https://jscrambler.com/
---
Education Seminar Sponsors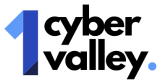 For more information please visit: https://1cybervalley.com/
---

PCI Pal is a leading provider of SaaS solutions that empower companies to take payments securely, adhere to strict industry governance, and remove their business from the significant risks posed by non-compliance and data loss.
Our mission at PCI Pal is to safeguard reputation and trust by providing our customers with secure Cardholder Not Present payment solutions for contact centres and businesses.
Our products secure payments and data in any business communications environment including voice, chat, social, email, and contact centre. We are integrated to, and resold by, some of the worlds' leading business communications vendors, as well as major payment service providers.
The entirety of the product-base is available from our global cloud platform hosted in Amazon Web Services ("AWS"), with regional instances across EMEA, North America, and ANZ. PCI Pal products can be used by any size organisation globally, and we are proud to work with some of the largest and most respected brands in the world.
For more information visit www.pcipal.com or follow the team on Linkedin: https://www.linkedin.com/company/pci-pal/
---

SureCloud is a leading provider of Gartner-recognized Governance, Risk, and Compliance (GRC) solutions and Cybersecurity and Risk Advisory services, all underpinned by a single proprietary cloud-based platform. Combining software with expertise, SureCloud provides the GRC and Cyber Risk Management capabilities organizations need to achieve their desired business outcomes, while aligning with industry-recognized risk and compliance frameworks.
For more information please visit https://www.surecloud.com/ or follow us on LinkedIn https://www.linkedin.com/company/surecloud/
---
2023 Networking Sponsors

Reflectiz' innovative sandbox solution monitors and detects all 1st, 3rd, and 4th-party app vulnerabilities in your online ecosystem, enabling complete visibility over your threat surface. It then effectively prioritizes and remediates risks and compliance issues.
The Reflectiz solution is executed remotely with no installation required.
Avoid costly mistakes with Reflectiz compliance solution for PCI-DSS 4.0:
• 6.4.3 Monitor and manage all payment page scripts that are loaded and executed in the consumer's browser
• 11.6.1 Activate a change and tamper detection mechanism to alert unauthorized modifications
• Generate compliance reports for audits by the PCI's Quality Security Assessor (QSA)
• Watertight web security that goes beyond PCI compliance:
o Monitor which third-party applications have access to payment and credit card data
o Maintain a complete inventory of all third- and fourth-party scripts
Reflectiz allows you to better manage security and privacy risks:
• Prevent malicious script injections and detect suspicious behaviors
• Gain enhanced visibility by mapping your entire web supply chain to detect vulnerabilities
• Ensure all website software is being used as intended
• Comply with HIPAA, GDPR, CCPA, and more
• Protect users' sensitive information against third-party rogue pixels and data harvesting
• Manage websites and monitor data transit on a global scale
• With Reflectiz you can be ensure for security compliance:
o No inline code - Fully external solution, no impact or code requirements from the R&D team
o No access to sensitive data - Reflectiz does not require access to any PII, business or private data
o EU Servers - All data is stored in European servers. The scans are being performed from European servers
---

Silver Lining are the largest owner-operator of our own private cloud and in-house developed PCI Service worldwide.
This provides a unique position to allow us to deliver and understand, end-to-end business operations. As a large UK MSP, we have expertise in designing, implementing and supporting IT, Telecoms, WAN & LAN services, including our own Level 1 PCI-DSS Compliant products.
Silver Lining work in a consultative manner, to ensure not only compliance challenges are met, but operational excellence and business strategies can also be achieved.
Our PCI Services allow our customers to securely process transactions across a variety of channels including telephone, webchat, social media, email and SMS.
Lift your business out of scope in as little as 5 days:
No setup costs*
No Transaction Fees
Simple Pricing Model
Complete Flexibility
Private End to End Security
Truly Bespoke Solution
Working with our customers, we continually invest into research and development to continually improve and enhance our product offerings. This is all achieved in-house, with no dependencies on 3rd party products.
Understanding that every business is different, our customers range from small, single site start-ups to complex multi-site enterprises and government organisations.
Our privately owned and operated 4th generation cloud infrastructure has enabled us to create bespoke, secure and robust solutions, utilising unified communications and converged IT, offering improved efficiency, reduced running costs and the flexibility to easily upgrade as your business grows.
We would be delighted to talk you through our PCI offering at our virtual-booth and can arrange for an effective demonstration at a time to suit you. Please stop by and say hello!
For more information visit: www.silver-lining.com
*Minimum 12 month contract
---

VikingCloud is the leading Predict-to-Prevent cybersecurity and compliance company, offering businesses a single, integrated solution to make informed, predictive, and cost-effective risk mitigation decisions – faster. Powered by the Asgard Platform™, the industry's largest repository of anonymized cybersecurity and compliance event data, we continuously monitor and analyze over 6+ billion online events every day.

VikingCloud is the one-stop partner trusted by 4+ million customers to provide the predictive intelligence and competitive edge they need to stay one step ahead of cybersecurity and compliance disruptions to their business. Our 1,000 dedicated cybersecurity and compliance expert advisors understand that it's not just about technology. It's about transacting business and delivering an exceptional customer experience every day, without fail. That's the measurable value we deliver. And that's what we call, Business Uninterrupted.
---