2019 Series Sponsors

2|SEC Consulting is a trusted cyber and information security consultancy focused on comprehensive cyber security risk management solutions as part of a broader business strategy.
We deliver tailored cyber security and information security solutions to protect our clients' brands and reputations. Our services are designed to ensure that our clients' most important assets are protected, available and continuously operating.
We are committed to providing outstanding support and delivering on all aspects of cyber and information security. Our services are adapted to the exact business needs of each client to achieve their organisations' objectives.
Understanding and managing risk is an on-going process which is critical to the operation of any organisation. 2|SEC Consulting delivers technical assurance and business advisory services to its global clients' base, from agile start-ups to FTSE 250 organisations.

How can 2|SEC Consulting help you?
Our cyber and information security services deliver business resilience to help your organisation to quickly adapt disruptions while maintaining your business operations and technical assurance where we can test, monitor and maintain solutions to help protect your business.

To meet continuously evolving security challenges, comply with regulatory requirements and achieve your business objectives, 2|SEC Consulting deliver:
Audit
Testing
Training solutions
Framework implementation
PCI DSS QSA audits
Range of advisory services
Contact us if you want to improve your organisation's cyber readiness:
audit@2-sec.com or +44(0)20 7877 0060
For more information please visit our website: www.2-sec.com
---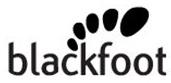 Blackfoot UK is an information risk, security and compliance specialist. We help our customers to protect their information and data, but ultimately their brands, reputations and financial health. Whilst our customers come from different industry sectors (retail, insurance, financial services), 80 per cent of our business is from personal referrals. Why is this?
We believe it's because:
We are specialists at what we do
We provide honest, independent advice in plain English
We have a no-nonsense approach to consultancy
We are specialists at what we do - We're experts in our field and we're committed to keeping it that way. Whether it's data security, privacy or the latest on malware, hacking or cybercrime threats, we've got the specialists to help guide your business response.
We provide honest, independent advice in plain English - Blackfoot is a private company, which means we're answerable to our customers and their interests, not external stock or stakeholders. We're here to do the best by your business. If you'd like our views on a particular product or solution, we'd be happy to help. But because we're independent, we don't recommend, resell or receive commission on third party solutions. Data security and privacy is not always straight-forward. Regulations evolve. Standards overlap. Cross-border cases are complex. We're well-versed with industry changes and can talk techie, but mostly we make things as simple as possible — and no simpler.
We have a no-nonsense approach to consultancy - With us, what you see is what you get. Our senior consultants work alongside customers throughout a project. We help you learn from your mistakes, but as experienced consultants with proven methodologies we also help you learn from other people's mistakes.
Time, resource and budget are finite — and we understand this. Our aim is to help you make the most intelligent use of your limited resources. We certainly won't recommend you spend £1,000 to protect £1. In fact, we typically save our customers 70 per cent on average on their compliance budgets per year.
This is all part of our no-nonsense approach, how we have earned our customers' trust and built up long-term relationships over the years.
---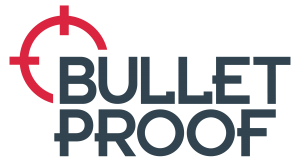 WE ARE YOUR BEST DEFENCE AGAINST CYBER THREATS. WE ARE BULLETPROOF.
Bulletproof's innovative cyber security services are the best way to stay ahead of the hackers, take control of your infrastructure and protect your critical business data.
Bulletproof's core belief is driving innovation through our range of cyber security products to deliver true value to the UK market and beyond. For example, we've extensively developed our own SIEM platform with integrated threat intelligence and machine learning. And then there's our certified ASV scanning engines and handy compliance portals.
One of the major factors of our success is our 24/7 UK Security Operations Centre (SOC). This in-house facility is the heart of our cyber operations, being home to both the technical delivery teams as well as a base for our compliance and training operations.
Whatever industry you're in, we have the cyber security service you need to stay secure, including:
PCI DSS compliant hosting
PCI DSS consultancy
Penetration testing (infrastructure/network, mobile & web app)
Social engineering and red team
Managed threat protection (SIEM)
VA and PCI ASV scans
GDPR and DPO services
Incident response and digital forensics
Virtual Security Manager/vCISO
And more
For more information, get in touch with us at contact@bulletproof.co.uk or visit https://www.bulletproof.co.uk
---

Clearswift is trusted by organizations globally to protect critical information as it's processed and shared through digital collaboration channels, giving teams the freedom to operate securely and drive business growth. Our unique technology provides a straightforward and 'adaptive' data loss prevention solution that avoids the risk of business interruption, and enables control and visibility of critical information 100% of the time.
Clearswift secures some of the most sensitive defense, intelligence and law enforcement agencies in the world. The reason being, "Clearswift can detect content and code that other security vendors can't". The robust deep content inspection engine built into all Clearswift's solutions works together with advanced security and data loss prevention features to mitigate cyber-attacks, protect sensitive information and enhance security processes.
Visit www.clearswift.com for more information
---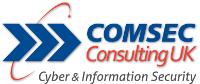 Comsec Group, founded in 1987, is a pioneering market leader, providing all-inclusive Cyber and Information Security services to clients around the globe. Our mission is to serve our clients as trusted advisors, by securing their information and operational assets, ensuring the achievement of their business goals.
For three decades our unique talent base, professional excellence, deep technical capabilities and access to cutting edge technologies, has enabled us to assist a wide range of leading organizations overcome their security challenges. As an industry leader, we constantly expand the scope of our services and cultivate the unique skills and expertise of our talented experts who are graduates of special IDF (Israel Defence Force) units, including the Elite Cyber Intelligence Unit (8200).
We act as a trusted advisor to clients operating in a wide range of industries including, global financial institutions, e-commerce, government agencies, technology, communication and the healthcare sector. With 140 security experts, we offer a wide range of services, best of breed capabilities, creative mind-set and an extremely quick and flexible response time.
We continually strive to maintain our position as a thought leader in the Information Security arena and stay abreast of the latest security threats and trends. With offices in London, Amsterdam and an Excellence Centre in Tel Aviv, Comsec supports pan-European and global corporations. Our innovative services are provided globally to over 600 clients, across 5 continents.
---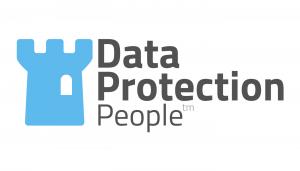 Data Protection People (DPP) are a UK-based information security and data protection consultancy.
DPP maintains a dedicated QSA Practice, that sits within our PCI and information security division. Our QSA Practice is engaged by retail brands, payment service providers, and multinational organisations (including commercial and domestic energy), to provide experienced Quality Security Assessors that understand complex technical environments. Our QSA team has a thorough technical grounding, and vast operational experience with modern technologies, including complicated virtualised environments. Our information security team hold industry qualifications such as CESG Certified Professional, Certified Information Systems Auditor, ISO 27001 Lead Auditor, and Certified Information Systems Security Professional.
DPP's data protection team has a strong academic grounding, with team members holding post-graduate and professional qualifications in the field of information rights law and data protection practice.
By building on our experience and listening to the day-to-day challenges of our clients, we aim to deliver world class data protection and security services that enable organisations to build a compliance programme that protects market value and provides an edge on their competition.
DPP offer the following suite of services:-
Data Protection
GDPR Gap Analysis – analyse and identify your organisation's data protection posture and highlight any gaps
Deep Dive Consultancy – focused investigation of any data protection issue
Managed Services – tailored services specific to your organisation's requirements driven through a dedicated support desk function
Outsourced Data Protection Officer – experience Data Protection Officers acting on your behalf
Information Security
PCI DSS Compliance – scope identification, gap analysis, remediation, and formal QSA services
ISO 27001 Services – gap analysis, implementation support, and audit services
NIS Regulations Compliance – expert advice on the NIS Cyber Assessment Framework
Threat Assessment – cyber and physical threat modelling, provided by CESG Certified Professionals
Incident Response – on-site security incident and regulator audit support
Penetration Testing – internal and external penetration testing, from CREST Registered Consultants
Software
DataWise – manage your data protection and security compliance from a single dashboard
---

Have you deployed 'Pause and Resume' for your contact centre or are you just about to tackle phone payments? If so, discover how DataDivider can simply take out your agent desktops, network and back-end systems from PCI scope whilst your agents continue to listen to and enter cardholder data. Reduce you BAU costs or implement a call centre PCI de-scope strategy for the fraction of the cost of complex DTMF tone masking solutions. Sound impossible? Find out how by visiting DataDivider's booth or attending our education session "Leveraging your PCI DSS investment for GDPR ". In the past decade PCI forensic audits have only discovered a handful of telephony infrastructure related breaches so focus your risk based approach to where the real exposure lies.
DataDivider provides the ability to de-scope desktops, data networks and backend systems for telephone, mail, fax, email and chat payments. Entering its eighth year as a PCI certified Level 1 Service Provider, DataDivider provides its solution to over 80 Level 1 to Level 4 merchants. Its unique patent pending technology provides the most cost effective approach to managing MOTO payments where the solution can be deployed in a matter of days and weeks as opposed to months and years. The DataDivider solution precludes the necessity of expensive and time consuming telephony and applications integration yet still achieves the objectives of keeping cardholder data segregated from the applications architecture.
---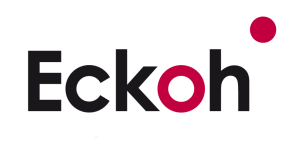 Eckoh is a global provider of PCI DSS compliant Secure Payment and Customer Engagement solutions via its Eckoh Experience Portal. We also offer Third Party contact centre support and Unified Agent Desktop solutions. We've an international client base UK and US offices.
Secure Payment Solutions
Our solutions, which can be hosted in the cloud or deployed on the client's site, removes sensitive personal and payment data from contact centres and IT environments. This offers merchants a simple and effective way to reduce the risk of fraud, secure sensitive data and become compliant with the Payment Card Industry Data Security Standards ("PCI DSS") and can help towards GDPR.
Solutions include
CallGuard – Agent-Assisted payments
EckohPAY – Self-Service automated payments
Apple Pay, Google Pay, Paypal, Pay by Bank
ChatGuard – web chat payment.
Why Eckoh?
We're experts in our field, transforming contact centre operations by delivering a better customer experience across every channel, boosting agent productivity, reducing operations costs and maximising payment security. With over 20 years' of award-winning experience in contact centre solutions, our team has seen every leap in technology — and always managed to stay ahead of the curve. Our approach focuses on our clients' business goals so once we deploy a solution we work with you as a partner, not just a supplier.
Eckoh facts:
2018 & 2017 Winner PCI Excellence Awards
World's first secure payment solution via web chat
World's first secure payment solution for Apple Pay over the telephone
Payment Innovation awards for Web Chat Pay and Apple Pay via Phone
Level One PCI DSS Service Provider since 2010
Patents for CallGuard in the UK and USA
We process over £1.5 billion in card payments annually
---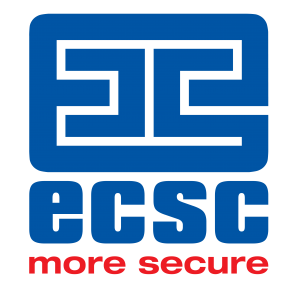 ECSC Group plc are a 'full service' cyber security provider, having been established for almost two decades. We were the first UK organisation to achieve PCI DSS Level-1 Service Provider Certification for a wide range of IT security managed services. We can also provide flexible solutions to help achieve rapid compliance to the PCI DSS standard. Our PCI specialists are all Payment Card Industry Qualified Security Assessors (PCI QSA).
---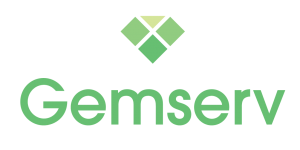 Gemserv are an expert provider of professional services in a world driven by data and technology. We help companies to understand how to protect their information assets, demonstrate compliance and gain a competitive advantage through demonstrating quality against industry standards. Our background in Information Security Management Systems enables us to take a unique approach to help ensure cost-effective compliance to PCI DSS. We will address the wider operational culture, people and processes as much as technology. Risk around PCI DSS is assessed against organisational objectives, reviewing processes before and as appropriate controls are considered. Our PCI-DSS services include compliance gap analysis; policy development; implementation and technical review; remediation; culture change and transformation; assessments; SAQ completion / AoC / RoC and training and awareness.
---

Our mission is to help companies discover cardholder and sensitive personal data on their computer systems. Our software helps companies to prevent hacks and security breaches that result in the theft of employee and customer information.
Our software is being trusted by over 2,500 companies across 80 countries. By securing their data with our products it helps companies comply with important information security standards such as the Payment Card Industry Data Security Standard (PCI DSS) and the General Data Protection Regulation (GDPR).

At Ground Labs we are committed to continually maintaining high levels of customer satisfaction, we provide solution-oriented technical support 24 hours a day Monday – Friday.

If you would like a free trial of our software please visit www.groundlabs.com

Our enterprise-ready software is the complete solution for the identification, remediation and monitoring of sensitive personal data across your entire network. We find more data types and support more platforms than anyone else. Using in-built scheduling and real-time alert features, keeping your data secure will become just another one of your company's Business-As-Usual practices.

Search all the major locations personal data might be stored including, databases, documents, emails, deleted files, memory, disks, shadow files, cloud storage, servers and more.

Find over 200 personal identifiable data types including 95 relevant to The General Data Protection Regulation (GDPR). Identifies stored bank account numbers, SWIFT Codes, IBAN. Over 50 types of National ID supported across 28 EU countries.

Support 7 different platforms - Windows, Mac, Linux, Solaris, FreeBSD, HPUX, and IBM AIX. In addition to this, we also support EBCDIC mainframe storage formats.

Remediate We help you take action to secure the information found. Our remediation process includes permanently deleting the data so it's unrecoverable, safely relocating the information to a secure location of your choice or modifying the data so that anything sensitive is removed without impacting the surrounding data.

Monitor through powerful reporting, quickly sees where the sensitive data is stored and what departments or teams have access to it.
Don't let hackers turn your company into the next headline.
Discover your sensitive data today.
For further information please contact or visit us on:
W: www.groundlabs.com marketing@groundlabs.com
T: +44 203 137 9898
---

HCE Service Limited Vision & Mission
We deliver innovative, secure and exciting mobile HCE (host card emulation) tokenization services to our card issuing customers and partners globally with the ultimate aim that their consumers can use SWIM modules on smartphones capable of end to end secure cloud messaging and off-line contactless NFC mobile payments at Points of Sales.
Securing mobile apps is now as easy as to SWIM…
At HCEservice.com, through our innovative and state-of-the-art hosted software as a service (SaaS) infrastructure, we service retail enterprises, transport, telecom, local government, and banks and other financial card/token-issuer customers.
Our SWIM (Software Wireless Identity Module) mobile app service is the major security component in our customers' smartphone payment and messaging infrastructures. SWIM Mobile Apps provide strong cryptographic security to a wide range of applications and services on mobile devices such as Android. Our hosted wireless MAP (Mobile Application Platform) wallet server is the most advanced HCE EMV card/token issuance payment platform for most card/token issuers!
We manage for our customers SWIM Mobile Apps on consumer NFC (Near Field Communication) smartphones, which securely store card tokens as an alternative to carrying physical cards. Our unique business proposition is to provide SaaS (Software as a Service) HCE (Host Card Emulation) services to card issuers in sectors from finance, telecom, retail to transit.
1.
We offer application hosting to card issuers wishing to issue HCE tokens and process HCE payments.
2.
We customise fast and secure mobile payment 'HCE token' apps to our issuers' requirements.
3.
We work with Transport, Telecom and Retail Enterprises, Local Government, and importantly Bank Card Issuers.
4.
We give high priority to security compliance including PCI-DSS compliance.
5.
We provide greater than 99.95% uptime as typically expected within the financial IT industry.
For further information please see:
hceservice.com/
---

GoAnywhere MFT secures and streamlines the exchange of data between systems, employees, customers, and trading partners. Deployable on-premises, in hybrid environments, and to cloud computing platforms like AWS and Microsoft Azure, this secure file transfer solution provides organizations with a single point of control while encrypting data with industry-standard encryption and protocols (e.g. OpenPGP, AES, SFTP, SCP, AS2, and HTTPS). Easy to install and use, it exchanges files via batch, collaboration, and ad-hoc methods.
GoAnywhere comes with extensive, enterprise-level features that meet security settings for company policies and compliance regulations like PCI DSS, HIPAA, and the GDPR. Detailed audit logs and reporting functionality help track all file transfer, user, and administrator activity, which can be compiled and distributed in case of an audit.
Rather than using manual processes to send and retrieve sensitive information, GoAnywhere's comprehensive workflows help eliminate the need for traditional custom programs, homegrown scripts, and single-function tools. Advanced workflows can accommodate up to 60 different tasks for compression, data translation, integration, and more, and can be automated using GoAnywhere's built-in scheduler and/or trigger capability. Other features include secure mail capabilities, secure folders, file sync and sharing, and cloud integrations with popular applications like Google Drive, SharePoint, Salesforce, and more.
GoAnywhere MFT reduces costs, simplifies and streamlines the file transfer process, and helps organizations of all sizes and in every industry meet strict encryption standards. Deployable on any operating system, it is ready to go within minutes of download. Try a free, 30-day trial at www.goanywhere.com/trial.
---

Illumio, the leader in micro-segmentation, prevents the spread of breaches inside data center and cloud environments. Enterprises such as Morgan Stanley, BNP Paribas, Salesforce, and Oracle NetSuite use Illumio to reduce cyber risk and achieve regulatory compliance. The Illumio Adaptive Security Platform® uniquely protects critical information with real-time application dependency and vulnerability mapping coupled with micro-segmentation that works across any data center, public cloud, or hybrid cloud deployment on bare-metal, virtual machines, and containers.

VISIT: www.illumio.com
---

Netwrix is a software company that enables information security and governance professionals to reclaim control over sensitive, regulated and business-critical data, regardless of where it resides. Over 10,000 organizations worldwide rely on Netwrix solutions to secure sensitive data, realize the full business value of enterprise content, pass compliance audits with less effort and expense, and increase the productivity of IT teams and knowledge workers.
Founded in 2006, Netwrix has earned more than 150 industry awards and been named to both the Inc. 5000 and Deloitte Technology Fast 500 lists of the fastest growing companies in the U.S.
For more information, visit www.netwrix.com.
---

PCI Pal's mission is to safeguard reputations and build trust.
We do this by providing our channel partners with secure payment solutions for contact centres and businesses taking Cardholder Not Present (CNP) payments. Our globally accessible cloud platform empowers organisations to take payments securely without bringing their environments into scope of PCI DSS and other relevant security rules and regulations.
With the entire product portfolio served from the cloud, integrations with existing telephony, payment, and desktop environments are flexible and proven, ensuring no degradation of service while achieving security and compliance.
With extensive operations and technical experience of the contact centre sector, we're uniquely qualified to deliver operationally efficient cloud-based security solutions to organisations operating on a global scale.
PCI Pal has offices in London, Ipswich (UK) and Charlotte N.C (USA).
For more information visit www.pcipal.com or follow the team on Twitter: https://twitter.com/PCIPAL
---

18 years young and headquartered in Newcastle Upon Tyne, SRM are on a mission to demystify the world of information security. Our specialist consultancy and bespoke range of solutions help our clients feel safe, protected and confident in cyber space, At SRM, we offer an exceptional skill-set and depth of experience, all delivered with first-class personal service.
SRM is chosen by leading brands and SME's alike to assist in the planning and execution of security projects, safe in the knowledge that the required result is always delivered. Every project is led at a strategic level by a senior member of the SRM team, with expert individuals managing the day-to-day process. This team is available and in contact with clients on a regular basis to ensure they are fully aware of progress at all times.
Despite boasting the highest credentials within the Payment Card Industry and Cyber Security sectors, we consider the relationship with our clients to be one of true collaboration. We pride ourselves on being at the very forefront of developments within the cyber security industry. And behind every accreditation and appointment there is a drive toward excellence in each and every aspect of this sphere. But our focus is not on gaining badges or awards, but on using our cutting edge expertise to remedy breaches, minimise damage and develop defences while delivering additional value, peace of mind and security to our clients.
---

Semafone's flagship Cardprotect solution makes it easy and cost effective to accept payments over the phone and strengthen data security, while meeting PCI DSS compliance.
Cardprotect allows callers to enter their payment card details directly into their telephone keypad, rather than reading them aloud – it does this using Semafone's patented payment method that utilises DTMF masking technology. Cardprotect replaces the telephone's keypad tones with flat tones, ensuring that the payment card details are not captured on phone recordings and cannot be deciphered by either the contact centre agent on the line, or a cybercriminal who could hack into the network systems. The payment card data is encrypted and seamlessly sent straight to the payment service provider (PSP), meaning that it never enters your contact centre infrastructure. Through this entire process, the contact centre agent stays on the line, in full voice communication with your customers to ensure a positive customer experience.
By ensuring that sensitive payment card data does not touch the contact centre's network infrastructure, Cardprotect dramatically reduces the scope for PCI DSS, reducing the cost, burden and complexity of compliance.
The world's leading and iconic brands trust and depend on Semafone to safeguard their customers
Here's why…
Semafone retains all four leading security and payment certifications - ISO 27001:2013, PA DSS for Cardprotect when deployed on-premises, PCI DSS Level 1 Service Provider and listed as a Visa Level 1 Merchant Agent
Only vendor with all four certifications
Highest number of customer deployments, clients, countries, agents and years in the contact centre business
80,000+ contact centre CSR seats worldwide
Delivers both carrier class cloud and on-premise solutions
Open and flexible architecture make it easy to deploy
Industry leading partners; including BT, Gamma, Genesys and Oracle
PCI Winner for Excellence 2017 & 2018, Best in Business Award 2018 and CNP Best Call Centre 2017.
---

Silver Lining is a professional IT and telecoms provider offering the very best in business IT, telecommunications, data and mobile solutions. Whether it's business broadband, telephone systems, IT infrastructure, mobiles, or just a memorable phone number – we're here to help.

Through trusted long-term relationships with our clients, the team at Silver Lining realised that shopping around for suppliers is an unwelcome challenge. UK businesses would rather source their IT and telecommunication solutions through a single vendor who are able to present the bespoke solutions with a consultative approach – helping you maximise your full return of investment.
Our team are communications experts, skilled and experienced from handsets to hosting and everything in between. We provide tailored solutions through our team of Splicecom, Avaya, Cisco, Microsoft, HP, VMware, Citrix, and mobile app specialists. Our combined knowledge, innovation and expertise have led to contracts with a variety of household names.
The launch of our fourth-generation cloud platform 'RevolutionCloud' enables us to offer a unique solution to operate and manage your entire infrastructure – differentiating our offering from those 'off-the-shelf' solutions available.
Our award-winning PCI compliance solution is based entirely within our private 'RevolutionCloud' infrastructure. This DTMF masking solution was designed to de-scope the contact centre and bring complete security to telephone card payment services - achieving the PCI award for 'Innovation of the Year'.
At Silver Lining, we understand every business is different, our customers range from small, single site start-ups to complex multi-site enterprises and government organisations.
Applying a consultative approach, we work closely with you to identify your exact requirements. Our unified communications services can offer improved efficiency, reduced running costs and the flexibility to easily upgrade as your business grows. We pride ourselves on thinking 'outside of the box' – to find a solution that truly meets your needs.
For more information visit: www.silver-lining.com
---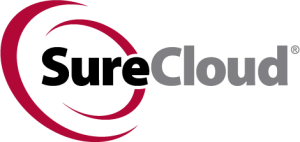 SureCloud is a provider of cloud-based, integrated Risk Management products and Cybersecurity services, which reinvent the way you manage risk.
SureCloud connects the dots with integrated Risk Management solutions enabling you to make better decisions and achieve your desired business outcomes. SureCloud is underpinned by a highly configurable technology platform, which is simple, intuitive and flexible. Unlike other GRC Platform providers, SureCloud is adaptable enough to fit your current business processes without forcing you to make concessions during implementation; meaning you get immediate and sustained value from the outset.
SureCloud also offers a wide range of Cybersecurity testing and assurance services, where we stay with you throughout the entire test life-cycle from scoping through to vulnerability discovery and remediation. Certified by the National Cyber Security Centre (NCSC) & CREST and delivered using the innovative Pentest-as-a-Service (underpinned by a highly configurable technology platform), SureCloud acts as an extension of your in-house security team and ensures you have everything you need to improve your risk posture.
---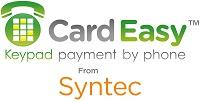 De-scope your contact centres from PCI DSS whilst enhancing customer/agent experience & GDPR compliance
CardEasy is Syntec's patented, award-winning DTMF masking solution for customer 'keypad payment by phone' and de-scoping your contact centre environment from PCI DSS controls, whilst ensuring your MOTO card payments and call recordings are PCI DSS compliant.

CardEasy is trusted by consumers, as it removes the need for them to read out their card numbers over the phone. By asking them to enter their card numbers using the keypad of their own phone instead (Mid-call in conversation with the agent or via self-service IVR Autopay), PCI monitoring and audit requirements for the contact centre are reduced to the bare minimum. The sensitive card numbers no longer enter your call centre environment or call recordings at all, cutting out compliance costs and hassle whilst improving customer service and trust. The agent/customer experience is not interrupted as the agent remains on the call throughout – no handoff to an awkward IVR system – and the system reduces average call times and reduces the mis-keying of card data too.
CardEasy was the winner of the PCI Excellence Award for the second time in January 2018 and won the Genesys 'Best Security Solution' award at Call & Contact Centre Expo in London in March 2018.
Flexible CardEasy deployment
CardEasy is supported by (and integrated with) the leading industry payment gateways and is designed to be universally quick and easy to implement.
Working either as a fully hosted managed service; partially premise-based (CPE); or entirely cloud-based for larger enterprises and international use, it is designed to be CRM and telephony agnostic – you can rely on our in-house advice and expertise, but CardEasy works with your existing telephony and back-office systems, there's no requirement to use ours.

Syntec – Integrated Contact Centre systems
Established as Syntec Telecom in 1998, Syntec is a PCI DSS level 1 Visa and Mastercard-listed service provider and a participating organization of the global PCI Security Standards council.

Syntec Limited. www.syntec.co.uk t. 020 7741 2000 e. info@syntec.co.uk
CardEasy videos and case studies: http://www.syntec.co.uk/pci-dss-solutions/cardeasy/
---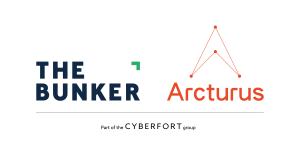 THE BUNKER AND ARCTURUS: PART OF THE CYBERFORT GROUP
Your PCI compliance partners of choice
The Bunker and Arcturus provide an end to end suite of secure services to assist you with your PCI DSS compliance.
Our secure solutions are provided to you from the UK's most secure data centres and include:
PCI complaint cloud and dedicated hosting services
Secure colocation complying to points 9 and 12 of the PCI Standard
PCI DSS Penetration testing and vulnerability scanning
SOC and SIEM services
PCI Consultancy
Compliance Management
Our secure services come with compliance guaranteed, offering peace of mind and creating a smooth testing and auditing process. We ensure compliance is always front-of-mind, and our bespoke solutions are designed around the industry standards that affect your business. On top of this technical offering, our expert consultants can also provide advice and support to navigate you through any regulatory requirements.

We are accredited to the highest levels and are familiar with even the strictest compliance frameworks. Whether you're preparing for GDPR or struggle with PCI DSS audits, we make achieving compliance simple.
Our credentials:
We are 1 of 4 Managed Service Hosting Providers on the VISA Merchant List
Our services cover all 12 requirements of the PCI DSS framework
CREST Accredited Penetration Testing Services
ISO27001 Accredited data centres
Dedicated TOMs needed to meet compliance
10 years + technical experience in PCI DSS compliance
GDPR Ready
Depending upon what you are wanting to achieve, we can simply build and test an environment aligned to PCI DSS or we can handle the full end-to-end process to ensure that you gain your PCI DSS certification.

We're your security experts, your data centre and your first line of defence.
For further information please contact or visit us on:
The Bunker: www.thebunker.net info@thebunker.net
Arcturus: www.arcturussecurity.com info@arcturussecurity.com
---

TokenEx is a company founded on the principle of safeguarding our clients and their partners against the inherent risk of storing and sharing sensitive information. Focused on flexibility and custom solutions, the TokenEx Data Security Platform enables our clients to tokenise any data set across a range of environments and applications. Utilizing over twenty different token schemes, TokenEx secures the PCI and personal data of our clients to reduce their risk and meet their PCI DSS and General Data Protection Regulation (GDPR) compliance obligations, while still enabling their business processes.
Multi-channel Acceptance
Almost every organisation that sells products and services accepts payments through multiple acceptance channels—e-commerce sites, point-of-sale terminals, contact centers, and mobile apps. TokenEx has solutions to tokenise payment data for each of these acceptance channels, dramatically lowering your scope for PCI compliance and risk of sensitive data loss.
Processor Agnostic
Utilizing TokenEx's Transparent Gateway solution, you are free to maintain relationships with as many payment processors and gateways as you wish, while maintaining a single unified vault of payment card tokens. TokenEx enables you to exchange data with any third-party API without putting your internal systems in scope for PCI compliance.
Any Data Set
TokenEx can tokenise and secure any data set including PCI, ACH, and personal data. Most tokenisation solutions from payment processors or other tokenisation service providers only address payment information leaving you exposed to the risk associated with other data sets. TokenEx can secure all sensitive data, enabling you to address all of your compliance obligations and data security risk utilising a single platform.
Utilizing Tokenisation for Pseudonymisation
The GDPR is now in effect, with strong requirements to protect personal data "by design and by default." Though the GDPR doesn't contain detailed technical requirements for data security, it does call out the use of pseudonymisation as an appropriate mechanism for data protection. Pseudonymisation, replacing identifying or sensitive data with a pseudonym, is synonymous with tokenisation, replacing sensitive data with a token, a technology utilized by the Payment Card Industry for years to protect PCI.
Learn more about how TokenEx can help your organisation reduce PCI scope and meet your data security obligations under the GDPR at https://tokenex.com. Follow us on Twitter and LinkedIn. Ph. +1.877.316.4544
---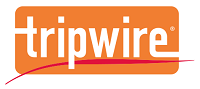 Tripwire is the trusted leader for establishing a strong cybersecurity foundation. Partnering with Fortune 500 enterprises, industrial organizations and government agencies, Tripwire protects the integrity of mission-critical systems spanning physical, virtual, cloud and DevOps environments. Tripwire's award-winning portfolio delivers top critical security controls, including asset discovery, secure configuration management, vulnerability management and log management. As the pioneers of file integrity monitoring (FIM), Tripwire's expertise is built on a 20+ year history of innovation helping organizations discover, minimize and monitor their attack surfaces.
Learn more at https://www.tripwire.com/, get security news, trends and insights at www.tripwire.com/blog, or connect with us on LinkedIn, Twitter and Facebook.
---

Trustwave is a leading cybersecurity and managed security services provider that helps businesses fight cybercrime, protect data and reduce security risk. Offering a comprehensive portfolio of managed security services, security testing, consulting, technology solutions and cybersecurity education, Trustwave helps businesses embrace digital transformation securely.
Trustwave is a Singtel company and the global security arm of Singtel, Optus and NCS, with customers in 96 countries.
For more information about Trustwave visit https://www.trustwave.com.
---

As the first cloud contact centre services provider in Europe, and a supplier of PCI DSS level 1 certified cloud and scope reducing on-site PCI solutions, Ultracomms has been providing inbound, outbound and blended services for over a decade. Our unique approach to development and support based on collaboration ensures the solutions we provide are tailored to fit individual client needs and are able to flex and adapt as requirements and technology demands change.
With customer-led feature development and proactive campaign monitoring and support we are able to help clients achieve maximum productivity while delivering best-in-class service to their end customers - enabling them to remain at the forefront of the rapidly evolving contact centre market.
Our open standards development philosophy ensures our cloud and on premise solutions are simple to integrate with any telephony infrastructure, software or CRM system, and our leading technology partners enable us to deliver advanced Omni-channel features to provide a complete contact centre solution.
Contact centre technology to improve performance
PCI DSS level 1 certified cloud and on-site solutions
Resilient, flexible and scalable to suit your ongoing needs
Simple integration with your existing infrastructure and any software or CRM system
Advanced speech analytics to enhance your customer experience
Data management and reporting made simple
Proactive campaign monitoring and support
In-house R&D delivering customer-led features and solutions
---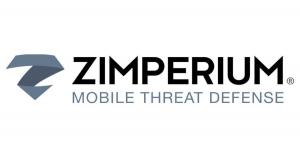 For more information, please visit: www.zimperium.com
---