Education Seminar Sponsors

Clearswift is trusted by organisations globally to protect their critical information, giving them the freedom to securely collaborate and drive business growth. Our unique technology supports a straightforward and 'adaptive' data loss prevention solution, avoiding the risk of business interruption and enabling organisations to have 100% visibility of their critical information 100% of the time.
Clearswift's unique approach to advanced threat prevention, uses our patented technology 'Adaptive Redaction' in order to enable:
As a global organisation, Clearswift has headquarters in Europe, Australia, Japan and the United States, with an extensive partner network across the globe.
Deeper inspection by completely dissembling digital activity for email, web, social media, cloud and endpoints.
Automated detection and removal of embedded malicious code that triggers malware and ransomware attacks; a more complete and higher detection rate.
Sanitisation without delay in delivery, as only malicious active content is removed, allowing the rest of the message or digital transaction to continue unhindered.
Morph-free protection against today's leading malware and ransomware (i.e. CryptoLocker, CryptoWall, TorrentLocker, Dridex, Dyre, BlackEnergy, etc.) and tomorrow's even more sophisticated variants.
A more cost-effective solution than other alternatives (i.e. sandboxing), with seamless integration into existing email and web security infrastructure; no rip and replace required.
Business based reports to show effectiveness and impact of the solution.


---

PCI Pal is a suite of solutions designed to help run your customer contact operations in adherence with the Payment Card Industry Data Security Standard (PCI DSS). PCI Pal solutions have been developed for the contact centre market by a team of contact centre specialists. When it comes to PCI compliance, PCI Pal are pioneers in the customer contact space.

We have a long history of agent assisted and fully automated contact centre payment solutions. From our own experience we know how difficult and costly adhering to PCI compliance can be. Our aim is to make it as easy as possible for you to become compliant for all of your payment needs.

PCI compliance for any contact centre is a challenge, whether you have 20 staff or 2,000. We have developed a pragmatic approach to compliance which marries risk reduction with operational efficiency. As contact centre people, we believe strongly that the operational running of the contact centre must, above all else, be the priority. PCI compliance should be achieved to benefit operations using a risk reduction and cost model quantifiable to payments, which are ultimately what PCI compliance is there to protect.

We are able to integrate our truly cloud based offerings through a variety of methods making the transition to compliant payments simple and low risk. We cover a broad range of PCI environments with solutions across agent-assisted payments, automated payments, live agent outsourcing, call recording, and legacy data cleansing and protection.
Website: www.pcipal.com Call: +44 207 030 3770 (UK) +1 866 645 2903 (US)
App: https://www.pcipal.com/en/solutions/agent-assist/
---

Silver Lining is a professional IT and telecoms provider offering the very best in business IT, telecommunications, data and mobile solutions. Whether it's business broadband, telephone systems, IT infrastructure, mobiles, or just a memorable phone number – we're here to help.

Through trusted long-term relationships with our clients, the team at Silver Lining realised that shopping around for suppliers is an unwelcome challenge. UK businesses would rather source their IT and telecommunication solutions through a single vendor who are able to present the bespoke solutions with a consultative approach – helping you maximise your full return of investment.
We have a team of experts, skilled and experienced across the entire communications spectrum, from handsets to hosting and everything in between. We provide show-stopping solutions through our team of Splicecom, Avaya, Cisco, Microsoft, HP, VMware, Citrix, and mobile app specialists. Our combined knowledge, innovation and expertise have led to contracts with household names.
The launch of our fourth-generation cloud platform RevolutionCloud enables us to offer a unique solution to operate and manage your entire infrastructure – differentiating our offering from those 'off-the-shelf' solutions available.
RevolutionCloud has granted us the opportunity to build a PCI compliance solution based entirely within the cloud and achieved the 'Innovation of the Year' award for our achievement in the PCI compliance field. Our DTMF masking solution was built to de-scope the contact centre and bring complete security to telephone card payment services.
At Silver Lining, we understand every business is different - one size definitely does not fit all. We work with you to understand exactly what you need, then build and implement the solution that's right for your business. Our unified communications services can offer you improved efficiency, reduced running costs and the flexibility to easily upgrade as your business grows. We pride ourselves on thinking 'outside the box' – find a solution that truly meets your needs.
---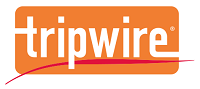 Tripwire is a leading provider of security, compliance and IT operations solutions for enterprises, industrial organizations, service providers and government agencies. Tripwire solutions are based on high-fidelity asset visibility and deep endpoint intelligence combined with business context; together these solutions integrate and automate security and IT operations. Tripwire's portfolio of enterprise-class solutions includes configuration and policy management, file integrity monitoring, vulnerability management, log management, and reporting and analytics.
Learn more at
tripwire.com
, get security news, trends and insights at
tripwire.com/blog
or follow us on Twitter
@TripwireInc
.
---