Strategic Sponsors

Tanium gives the world's largest enterprises and government organisations the unique power to secure, control and manage millions of endpoints across the enterprise within seconds.
Serving as the "central nervous system" for enterprises, Tanium empowers security and IT operations teams to ask questions about the state of every endpoint across the enterprise in plain English, retrieve data on their current state and execute change as necessary, all within seconds. With the unprecedented speed, scale and simplicity of Tanium, organisations now have complete and accurate information on the state of endpoints at all times to more effectively protect against modern day threats and realise new levels of cost efficiency in IT operations.
---
Education Seminar Sponsors

Illumio, a cybersecurity leader delivering segmentation solutions, prevents the spread of breaches inside data center and cloud environments. Enterprises such as Morgan Stanley, BNP Paribas, Salesforce, and Oracle NetSuite use Illumio to reduce cyber risk and achieve regulatory compliance. The Illumio Adaptive Security Platform® uniquely protects critical information with real-time application dependency and vulnerability mapping coupled with segmentation that works across any data center, public cloud, or hybrid cloud deployment on bare-metal, virtual machines, and containers. For more information, visit www.illumio.com/what-we-do and:
---

PCI Pal's mission is to safeguard reputations and build trust.
We do this by providing our channel partners with secure payment solutions for contact centres and businesses taking Cardholder Not Present (CNP) payments. Our globally accessible cloud platform empowers organisations to take payments securely without bringing their environments into scope of PCI DSS and other relevant security rules and regulations.
With the entire product portfolio served from the cloud, integrations with existing telephony, payment, and desktop environments are flexible and proven, ensuring no degradation of service while achieving security and compliance.
With extensive operations and technical experience of the contact centre sector, we're uniquely qualified to deliver operationally efficient cloud-based security solutions to organisations operating on a global scale.
PCI Pal has offices in London, Ipswich (UK) and Charlotte N.C (USA).
For more information visit www.pcipal.com or follow the team on Twitter: https://twitter.com/PCIPAL
---

Silver Lining is a professional IT and telecoms provider offering the very best in business IT, telecommunications, data and mobile solutions. Whether it's business broadband, telephone systems, IT infrastructure, mobiles, or just a memorable phone number – we're here to help.

Through trusted long-term relationships with our clients, the team at Silver Lining realised that shopping around for suppliers is an unwelcome challenge. UK businesses would rather source their IT and telecommunication solutions through a single vendor who are able to present the bespoke solutions with a consultative approach – helping you maximise your full return of investment.
Our team are communications experts, skilled and experienced from handsets to hosting and everything in between. We provide tailored solutions through our team of Splicecom, Avaya, Cisco, Microsoft, HP, VMware, Citrix, and mobile app specialists. Our combined knowledge, innovation and expertise have led to contracts with a variety of household names.
The launch of our fourth-generation cloud platform 'RevolutionCloud' enables us to offer a unique solution to operate and manage your entire infrastructure – differentiating our offering from those 'off-the-shelf' solutions available.
Our award-winning PCI compliance solution is based entirely within our private 'RevolutionCloud' infrastructure. This DTMF masking solution was designed to de-scope the contact centre and bring complete security to telephone card payment services - achieving the PCI award for 'Innovation of the Year'.
At Silver Lining, we understand every business is different, our customers range from small, single site start-ups to complex multi-site enterprises and government organisations.
Applying a consultative approach, we work closely with you to identify your exact requirements. Our unified communications services can offer improved efficiency, reduced running costs and the flexibility to easily upgrade as your business grows. We pride ourselves on thinking 'outside of the box' – to find a solution that truly meets your needs.
For more information visit: www.silver-lining.com
---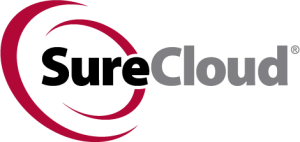 SureCloud is a provider of cloud-based, integrated Risk Management products and Cybersecurity services, which reinvent the way you manage risk.
SureCloud connects the dots with integrated Risk Management solutions enabling you to make better decisions and achieve your desired business outcomes. SureCloud is underpinned by a highly configurable technology platform, which is simple, intuitive and flexible. Unlike other GRC Platform providers, SureCloud is adaptable enough to fit your current business processes without forcing you to make concessions during implementation; meaning you get immediate and sustained value from the outset.
SureCloud also offers a wide range of Cybersecurity testing and assurance services, where we stay with you throughout the entire test life-cycle from scoping through to vulnerability discovery and remediation. Certified by the National Cyber Security Centre (NCSC) & CREST and delivered using the innovative Pentest-as-a-Service (underpinned by a highly configurable technology platform), SureCloud acts as an extension of your in-house security team and ensures you have everything you need to improve your risk posture.
---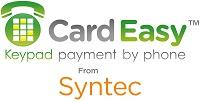 De-scope your contact centres from PCI DSS whilst enhancing customer/agent experience & GDPR compliance
CardEasy is Syntec's patented, award-winning DTMF masking solution for customer 'keypad payment by phone' and de-scoping your contact centre environment from PCI DSS controls, whilst ensuring your MOTO card payments and call recordings are PCI DSS compliant.

CardEasy is trusted by consumers, as it removes the need for them to read out their card numbers over the phone. By asking them to enter their card numbers using the keypad of their own phone instead (Mid-call in conversation with the agent or via self-service IVR Autopay), PCI monitoring and audit requirements for the contact centre are reduced to the bare minimum. The sensitive card numbers no longer enter your call centre environment or call recordings at all, cutting out compliance costs and hassle whilst improving customer service and trust. The agent/customer experience is not interrupted as the agent remains on the call throughout – no handoff to an awkward IVR system – and the system reduces average call times and reduces the mis-keying of card data too.
CardEasy was the winner of the PCI Excellence Award for the second time in January 2018 and won the Genesys 'Best Security Solution' award at Call & Contact Centre Expo in London in March 2018.
Flexible CardEasy deployment
CardEasy is supported by (and integrated with) the leading industry payment gateways and is designed to be universally quick and easy to implement.
Working either as a fully hosted managed service; partially premise-based (CPE); or entirely cloud-based for larger enterprises and international use, it is designed to be CRM and telephony agnostic – you can rely on our in-house advice and expertise, but CardEasy works with your existing telephony and back-office systems, there's no requirement to use ours.

Syntec – Integrated Contact Centre systems
Established as Syntec Telecom in 1998, Syntec is a PCI DSS level 1 Visa and Mastercard-listed service provider and a participating organization of the global PCI Security Standards council.

Syntec Limited. www.syntec.co.uk t. 020 7741 2000 e. info@syntec.co.uk
CardEasy videos and case studies: http://www.syntec.co.uk/pci-dss-solutions/cardeasy/
---