Strategic Sponsor

HUMAN is a cybersecurity company that safeguards 1,200+ brands from digital attacks including bots, fraud and account abuse. We leverage modern defense to disrupt the economics of cybercrime by increasing the cost to cybercriminals while simultaneously reducing the cost of collective defense. Today we verify the humanity of more than 20 trillion digital interactions per week across advertising, marketing, e-commerce, government, education and enterprise security, putting us in a position to win against cybercriminals. Protect your digital business with HUMAN. To Know Who's Real, visit www.humansecurity.com.
---

For more information please visit https://jscrambler.com/
---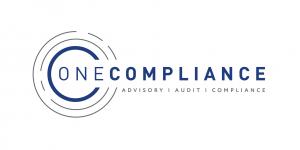 For more information please visit https://www.onecompliance.co.uk/
---
VikingCloud provides end-to-end security and compliance solutions to businesses all around the globe. We deliver cutting-edge ways to secure networks, maintain compliance, and complete assurance testing and assessments. Almost 5 million merchants use our award winning platform through partnerships with many of the world's leading acquirers and payment service providers. VikingCloud also works with many of the world's largest brands helping them to proactively manage ever-changing cyber threats and business risk. VikingCloud's Asgard Platform™ processes billions of security events daily, providing real-time intelligence access to an organisation's cyber risk landscape
---
Education Seminar Sponsor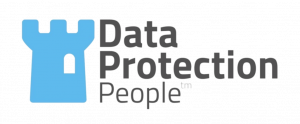 Data Protection People is a UK-based data protection, information security consultancy and QSA company, with clients ranging from FTSE 100 and FTSE 250 companies, through to organisations that operate critical national infrastructure.
We offer security assessment and assurance services which are designed to benchmark, improve and maintain a robust security posture. We work with organisations to protect brand value, reputation, and critical assets. We have completed security engagements throughout Europe and have significant experience within large enterprise compliance programmes. Our security consultants have vast experience with modern technologies, including complex virtualised and containerised environments.
Our team delivers world-class security services designed to create fit-for-purpose and defensible security compliance postures that meet the individual needs of our clients. We do not offer a "standard" approach to security, instead preferring to partner with you to create a tailored package, which is delivered by expert consultants, with a focus on exceptional quality and service.
---
Gemserv are an expert provider of professional services in a world driven by data and technology. We help companies to understand how to protect their information assets, demonstrate compliance and gain a competitive advantage through demonstrating quality against industry standards. Our background in Information Security Management Systems enables us to take a unique approach to help ensure cost-effective compliance to PCI DSS. We will address the wider operational culture, people and processes as much as technology. Risk around PCI DSS is assessed against organisational objectives, reviewing processes before and as appropriate controls are considered. Our PCI-DSS services include compliance gap analysis; policy development; implementation and technical review; remediation; culture change and transformation; assessments; SAQ completion / AoC / RoC and training and awareness.
---

PCI Pal is a leading provider of SaaS solutions that empower companies to take payments securely, adhere to strict industry governance, and remove their business from the significant risks posed by non-compliance and data loss.
Our mission at PCI Pal is to safeguard reputation and trust by providing our customers with secure Cardholder Not Present payment solutions for contact centres and businesses.
Our products secure payments and data in any business communications environment including voice, chat, social, email, and contact centre. We are integrated to, and resold by, some of the worlds' leading business communications vendors, as well as major payment service providers.
The entirety of the product-base is available from our global cloud platform hosted in Amazon Web Services ("AWS"), with regional instances across EMEA, North America, and ANZ. PCI Pal products can be used by any size organisation globally, and we are proud to work with some of the largest and most respected brands in the world.
For more information visit www.pcipal.com or follow the team on Linkedin: https://www.linkedin.com/company/pci-pal/
---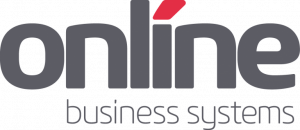 Online is a digital transformation and cybersecurity consultancy. Since 1986 we have been using technology to deliver dramatic business results for companies throughout EMEA, Canada, and the USA. Our capabilities across the transformation cycle enable our Clients to move confidently into their secure digital future. Today we have over 400 business, technology, and security professionals working with Clients throughout our 6 locations or virtual offices.
---

SureCloud is a leading provider of Gartner-recognized Governance, Risk, and Compliance (GRC) solutions and Cybersecurity and Risk Advisory services, all underpinned by a single proprietary cloud-based platform. Combining software with expertise, SureCloud provides the GRC and Cyber Risk Management capabilities organizations need to achieve their desired business outcomes, while aligning with industry-recognized risk and compliance frameworks.
For more information please visit https://www.surecloud.com/ or follow us on LinkedIn https://www.linkedin.com/company/surecloud/
---
Networking Sponsor

Blackfoot UK is an information risk, security and compliance specialist. We help our customers to protect their information and data, but ultimately their brands, reputations and financial health. Whilst our customers come from different industry sectors (retail, insurance, financial services), 80 per cent of our business is from personal referrals. Why is this?
We believe it's because:
We are specialists at what we do
We provide honest, independent advice in plain English
We have a no-nonsense approach to consultancy
We are specialists at what we do - We're experts in our field and we're committed to keeping it that way. Whether it's data security, privacy or the latest on malware, hacking or cybercrime threats, we've got the specialists to help guide your business response.
We provide honest, independent advice in plain English - Blackfoot is a private company, which means we're answerable to our customers and their interests, not external stock or stakeholders. We're here to do the best by your business. If you'd like our views on a particular product or solution, we'd be happy to help. But because we're independent, we don't recommend, resell or receive commission on third party solutions. Data security and privacy is not always straight-forward. Regulations evolve. Standards overlap. Cross-border cases are complex. We're well-versed with industry changes and can talk techie, but mostly we make things as simple as possible — and no simpler.
We have a no-nonsense approach to consultancy - With us, what you see is what you get. Our senior consultants work alongside customers throughout a project. We help you learn from your mistakes, but as experienced consultants with proven methodologies we also help you learn from other people's mistakes.
Time, resource and budget are finite — and we understand this. Our aim is to help you make the most intelligent use of your limited resources. We certainly won't recommend you spend £1,000 to protect £1. In fact, we typically save our customers 70 per cent on average on their compliance budgets per year.
This is all part of our no-nonsense approach, how we have earned our customers' trust and built up long-term relationships over the years.
---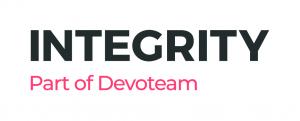 INTEGRITY part of Devoteam, is a Cybersecurity Consulting and Technological Audit company. INTEGRITY is certified in ISO 27001, ISO 9001 and PCI-DSS QSA, member of CREST and CIS - Center for Internet Security. The company has 12 years of existence, and is operating in more than 19 countries worldwide, due to high-value Cybersecurity services provided, which combine their experience and proprietary technology to reduce, consistently and effectively, customers' cyber risks. The services range include Persistent Penetration Testing, ISO 27001, PCI-DSS, GRC and Third-Party Risk Management solutions.
---

For over two decades, ProCheckUp, have been a London-based independent provider of cyber security services, including IT Security, Assurance, Compliance and Incident Response.
We commenced offering Penetration Testing and Compliance services in 1999, and have since developed a wider portfolio of enterprise-wide security and consulting services to help customers comprehensively handle the information security challenges of today.
We pride ourselves in the breadth and depth of experience, expertise and qualifications held by our senior consultants. We are service providers to some of the world's leading finance and banking organisations, UK Central and Local Government authorities, international law firms and FTSE 100 companies.
ProCheckUp are accredited to the NCSC government green light CHECK scheme and have been a certified CREST member and verified PCI DSS (Payment Card Industry Data Security Standard) member since their respective inceptions in 2006 and 2004. ProCheckUp have attained many industry-leading accreditations and awards including the Queen's Award for Enterprise.
We have extensive experience providing several services including:
Audit and compliance

PCI QSA services
Cyber Essentials
IS27001
PECR,
GDPR,
PSN Compliance (ITHC) Testing

Managed vulnerability scanning (including PCI ASV)
Penetration testing
CREST STAR Assessments
Cyber Space Intelligence (CYBINT)
Open-Source Intelligence Gathering (OSINT)
Internal Network Discovery/mapping
Data Discovery
Security consultancy and audit services
Incident Response and Breach Impact Assessment
And many more (Please see https://www.procheckup.com for details)
---

Silver Lining are the largest owner-operator of our own private cloud and in-house developed PCI Service worldwide.
This provides a unique position to allow us to deliver and understand, end-to-end business operations. As a large UK MSP, we have expertise in designing, implementing and supporting IT, Telecoms, WAN & LAN services, including our own Level 1 PCI-DSS Compliant products.
Silver Lining work in a consultative manner, to ensure not only compliance challenges are met, but operational excellence and business strategies can also be achieved.
Our PCI Services allow our customers to securely process transactions across a variety of channels including telephone, webchat, social media, email and SMS.
Lift your business out of scope in as little as 5 days:
No setup costs*
No Transaction Fees
Simple Pricing Model
Complete Flexibility
Private End to End Security
Truly Bespoke Solution
Working with our customers, we continually invest into research and development to continually improve and enhance our product offerings. This is all achieved in-house, with no dependencies on 3rd party products.
Understanding that every business is different, our customers range from small, single site start-ups to complex multi-site enterprises and government organisations.
Our privately owned and operated 4th generation cloud infrastructure has enabled us to create bespoke, secure and robust solutions, utilising unified communications and converged IT, offering improved efficiency, reduced running costs and the flexibility to easily upgrade as your business grows.
We would be delighted to talk you through our PCI offering at our virtual-booth and can arrange for an effective demonstration at a time to suit you. Please stop by and say hello!
For more information visit: www.silver-lining.com
*Minimum 12 month contract
---

Sycurio (formerly Semafone) help organisations transform and simplify how they manage payment security, regulatory compliance and consumer data protection. Our flexible cloud-based solutions and services enable enterprises to safeguard every customer interaction, in every channel - optimising and securing their customer experiences to build trust and lasting loyalty.
Sycurio's pioneering and patented data capture methods ensure that sensitive information, including payment card, bank details, and personally identifiable information (PII), can be processed in a manner that protects against the risk of fraud and ensures compliance with industry regulations such as the Payment Card Industry Data Security Standard (PCI DSS).
By listening to our customers and partners – and anticipating their evolving needs – we continue to deliver innovative and effective transaction security solutions that significantly reduce PCI DSS scope, operational costs and risk. Ensuring we can all transition with confidence into a digital-first world.
As a recognised global leader in DTMF masking and transaction security Sycurio's technology is integrated with over 60 Payment Service Providers. Sycurio has achieved the leading security and payment certifications: ISO 27001:2013, UK Cyber Essentials certification, PA-DSS certification for its Sycurio.Voice payment solution, PCI DSS Level 1 Service Provider, registered Visa Level 1 Merchant Agent and Mastercard Site Data Protection (SDP) Compliant Registered Service Provider.
---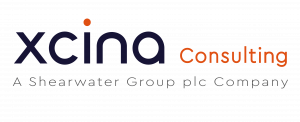 Xcina Consulting is a multi-award winning Information Security, Risk and Compliance consultancy, based in London. Our team of experienced experts have successfully advised clients with their complex information challenges for over 13 years. For the second year running Xcina Consulting won the Cyber Security Compliance Award 2022 at the Computing Security Awards. A great achievement by the team and true recognition of the quality of service we provide to our clients.
As a PCI Qualified Security Assessor Company and a Platinum Member to the British Standards Institution's Associate Consulting Programme, we are uniquely placed to help clients comply with their PCI DSS obligations, as either a Merchant or a Service Provider. At whatever stage of the PCI DSS compliance journey (scoping, gap analysis, remediation and formal assessment) you may be, our QSAs will work with you to achieve compliance in the shortest possible time, and in an efficient manner.
We take a bespoke approach to addressing your PCI DSS requirements, ensuring a solution that is best suited to you and your individual circumstances. Our risk professionals consider not just the current operational compliance challenges and requirements but also the longer-term strategic objectives of the organisation. This ensures that all proposed solutions are aligned and that efficiencies are captured from common requirements across different frameworks including ISO27001, Cyber Essentials plus, NIST etc.
Xcina Consulting are part of Shearwater Group plc, an award-winning organisational resilience group, comprising a portfolio of forward-thinking companies that address the complexities and challenges of enterprises if they seek to survive, evolve and succeed in an ever‑expanding, global, digital business environment.
For more information visit www.xcinaconsulting.com, follow or connect with us on LinkedIn: https://www.linkedin.com/company/xcinaconsulting
---
Branding Sponsor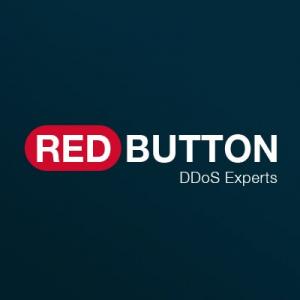 Red Button provides DDoS testing, mitigation, hardening, training and guidance. Our security consulting is vendor-agnostic, unbiased and 100% focused on each customer's needs. In addition, Red Button is the only authorized DDoS test partner of both AWS and Microsoft Azure.
---