Strategic Sponsors

OneTrust is the #1 most widely used privacy, security and third-party risk technology platform trusted by more than 3,000 companies to comply with the CCPA, GDPR, ISO27001 and hundreds of the world's privacy and security laws. OneTrust's three primary offerings include OneTrust Privacy Management Software, OneTrust PreferenceChoice™ consent and preference management software and OneTrust Vendorpedia™ third-party risk management software and vendor risk exchange.
OneTrust products can be used standalone – or seamlessly integrate together – to give you the right-sized technology for your privacy, security and third-party risk programs. Powered by an intelligence database of hundreds of laws, OneTrust adapts to the jurisdictions and frameworks that matter most to you, generating the right dashboards, visuals and record keeping reports you need.
According The Forrester New Wave™: GDPR and Privacy Management Software, Q4 2018, OneTrust "leads the pack for vision and execution." OneTrust is also one of Fast Company's 2019 World's Most Innovative Companies, the #1 fastest-growing company in Atlanta and is led by our CEO Kabir Barday, a 2019 EY Entrepreneur of the Year in the Southeast.
OneTrust is co-headquartered in Atlanta and in London, and has additional offices in Bangalore, San Francisco, Melbourne, New York, Munich and Hong Kong. Our fast-growing team of privacy, security and third-party risk technology experts surpasses 1,000 employees worldwide.
Backed and co-chaired by the founders of Manhattan Associates (NASDAQ: MANH) and AirWatch ($1.54B acq. by VMware), and supported by a $200 million Series A funding from Insight Partners, the OneTrust leadership team has significant experience building scalable, enterprise software platforms. OneTrust is also guided by an external advisory board of renowned privacy experts and an in-house global privacy and legal research team.
To learn more, visit OneTrust.com or connect on LinkedIn, Twitter and Facebook.
---

Tanium gives the world's largest enterprises and government organisations the unique power to secure, control and manage millions of endpoints across the enterprise within seconds.
Serving as the "central nervous system" for enterprises, Tanium empowers security and IT operations teams to ask questions about the state of every endpoint across the enterprise in plain English, retrieve data on their current state and execute change as necessary, all within seconds. With the unprecedented speed, scale and simplicity of Tanium, organisations now have complete and accurate information on the state of endpoints at all times to more effectively protect against modern day threats and realise new levels of cost efficiency in IT operations.
---
Education Seminar Sponsors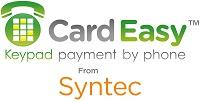 De-scope your contact centres from PCI DSS whilst improving CX and GDPR compliance
Syntec's patented, award-winning CardEasy system is a one-stop compliance solution for customer 'keypad payment by phone'. The DTMF masking technology de-scopes your contact centre environment from PCI DSS controls, whilst ensuring your MOTO card payments and call recordings are compliant.

CardEasy improves consumer trust and eliminates the payment card data from your contact centre environment, by removing the need for your customers to read out their card numbers over the phone. By asking them to enter their card numbers using the keypad of their own phone instead (Mid-call in conversation with the agent or via customer self-service IVR), PCI monitoring and audit requirements for the contact centre are reduced to the bare minimum. The sensitive card numbers no longer enter your systems or call recordings, cutting compliance costs and hassle whilst improving customer service and trust. The agent/customer experience is not interrupted as the agent remains on the call throughout – no handoff to an awkward IVR system – and the system reduces average call times and reduces the mis-keying of card data too.
CardEasy won the PCI Excellence Award for the third time in January 2019 and also won the Genesys 'Best Security Solution' award at Call & Contact Centre Expo in London in March 2018.
Flexible CardEasy deployment
CardEasy is supported by (and integrated with) the leading industry payment gateways and is designed to be universally quick and easy to implement.
Whether fully hosted; partially premise-based (CPE); or entirely cloud-based for larger enterprises and international use, CardEasy is a managed service and agnostic to your telephony and back office systems, so you can rely on our in-house telecoms and consultancy advice and expertise without the need to change your existing infrastructure.

Syntec – Integrated Contact Centre systems
Established as Syntec Telecom in 1998, Syntec is a PCI DSS level 1 Visa and Mastercard-listed service provider and a participating organization of the global PCI Security Standards council.

Syntec Limited. www.syntec.co.uk t. 020 7741 2000 e. info@syntec.co.uk
CardEasy videos and case studies: http://www.syntec.co.uk/pci-dss-solutions/cardeasy/
---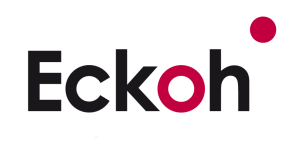 Eckoh is a global provider of PCI DSS compliant Secure Payment and Customer Engagement solutions via its Eckoh Experience Portal. We also offer Third Party contact centre support and Unified Agent Desktop solutions. We've an international client base UK and US offices.
Secure Payment Solutions
Our solutions, which can be hosted in the cloud or deployed on the client's site, removes sensitive personal and payment data from contact centres and IT environments. This offers merchants a simple and effective way to reduce the risk of fraud, secure sensitive data and become compliant with the Payment Card Industry Data Security Standards ("PCI DSS") and can help towards GDPR.
Solutions include
CallGuard – Agent-Assisted payments
EckohPAY – Self-Service automated payments
Apple Pay, Google Pay, Paypal, Pay by Bank
ChatGuard – web chat payment.
Why Eckoh?
We're experts in our field, transforming contact centre operations by delivering a better customer experience across every channel, boosting agent productivity, reducing operations costs and maximising payment security. With over 20 years' of award-winning experience in contact centre solutions, our team has seen every leap in technology — and always managed to stay ahead of the curve. Our approach focuses on our clients' business goals so once we deploy a solution we work with you as a partner, not just a supplier.
Eckoh facts:
2018 & 2017 Winner PCI Excellence Awards
World's first secure payment solution via web chat
World's first secure payment solution for Apple Pay over the telephone
Payment Innovation awards for Web Chat Pay and Apple Pay via Phone
Level One PCI DSS Service Provider since 2010
Patents for CallGuard in the UK and USA
We process over £1.5 billion in card payments annually
---

Illumio, a cybersecurity leader delivering segmentation solutions, prevents the spread of breaches inside data center and cloud environments. Enterprises such as Morgan Stanley, BNP Paribas, Salesforce, and Oracle NetSuite use Illumio to reduce cyber risk and achieve regulatory compliance. The Illumio Adaptive Security Platform® uniquely protects critical information with real-time application dependency and vulnerability mapping coupled with segmentation that works across any data center, public cloud, or hybrid cloud deployment on bare-metal, virtual machines, and containers. For more information, visit www.illumio.com/what-we-do and:
---

PCI Pal's mission is to safeguard reputations and build trust.
We do this by providing our channel partners with secure payment solutions for contact centres and businesses taking Cardholder Not Present (CNP) payments. Our globally accessible cloud platform empowers organisations to take payments securely without bringing their environments into scope of PCI DSS and other relevant security rules and regulations.
With the entire product portfolio served from the cloud, integrations with existing telephony, payment, and desktop environments are flexible and proven, ensuring no degradation of service while achieving security and compliance.
With extensive operations and technical experience of the contact centre sector, we're uniquely qualified to deliver operationally efficient cloud-based security solutions to organisations operating on a global scale.
PCI Pal has offices in London, Ipswich (UK) and Charlotte N.C (USA).
For more information visit www.pcipal.com or follow the team on Twitter: https://twitter.com/PCIPAL
---

Semafone's flagship Cardprotect solution makes it easy and cost effective to accept payments over the phone and strengthen data security, while meeting PCI DSS compliance.
Cardprotect allows callers to enter their payment card details directly into their telephone keypad, rather than reading them aloud – it does this using Semafone's patented payment method that utilises DTMF masking technology. Cardprotect replaces the telephone's keypad tones with flat tones, ensuring that the payment card details are not captured on phone recordings and cannot be deciphered by either the contact centre agent on the line, or a cybercriminal who could hack into the network systems. The payment card data is encrypted and seamlessly sent straight to the payment service provider (PSP), meaning that it never enters your contact centre infrastructure. Through this entire process, the contact centre agent stays on the line, in full voice communication with your customers to ensure a positive customer experience.
By ensuring that sensitive payment card data does not touch the contact centre's network infrastructure, Cardprotect dramatically reduces the scope for PCI DSS, reducing the cost, burden and complexity of compliance.
The world's leading and iconic brands trust and depend on Semafone to safeguard their customers
Here's why…
Semafone retains all four leading security and payment certifications - ISO 27001:2013, PA DSS for Cardprotect when deployed on-premises, PCI DSS Level 1 Service Provider and listed as a Visa Level 1 Merchant Agent
Only vendor with all four certifications
Highest number of customer deployments, clients, countries, agents and years in the contact centre business
100,000+ contact centre CSR seats worldwide
Delivers both carrier class cloud and on-premise solutions
Open and flexible architecture make it easy to deploy
Industry leading partners; including BT, Gamma, Genesys and Oracle
PCI Winner for Excellence 2017 & 2018, Best in Business Award 2018 and CNP Best Call Centre 2017.
Tel: +44 (0)845 543 0822
E-mail: emeasales@semafone.com
Visit: https://semafone.com/gb/
---

Silver Lining is a professional IT and telecoms provider offering the very best in business IT, telecommunications, data and mobile solutions. Whether it's business broadband, telephone systems, IT infrastructure, mobiles, or just a memorable phone number – we're here to help.

Through trusted long-term relationships with our clients, the team at Silver Lining realised that shopping around for suppliers is an unwelcome challenge. UK businesses would rather source their IT and telecommunication solutions through a single vendor who are able to present the bespoke solutions with a consultative approach – helping you maximise your full return of investment.
Our team are communications experts, skilled and experienced from handsets to hosting and everything in between. We provide tailored solutions through our team of Splicecom, Avaya, Cisco, Microsoft, HP, VMware, Citrix, and mobile app specialists. Our combined knowledge, innovation and expertise have led to contracts with a variety of household names.
The launch of our fourth-generation cloud platform 'RevolutionCloud' enables us to offer a unique solution to operate and manage your entire infrastructure – differentiating our offering from those 'off-the-shelf' solutions available.
Our award-winning PCI compliance solution is based entirely within our private 'RevolutionCloud' infrastructure. This DTMF masking solution was designed to de-scope the contact centre and bring complete security to telephone card payment services - achieving the PCI award for 'Innovation of the Year'.
At Silver Lining, we understand every business is different, our customers range from small, single site start-ups to complex multi-site enterprises and government organisations.
Applying a consultative approach, we work closely with you to identify your exact requirements. Our unified communications services can offer improved efficiency, reduced running costs and the flexibility to easily upgrade as your business grows. We pride ourselves on thinking 'outside of the box' – to find a solution that truly meets your needs.
For more information visit: www.silver-lining.com
---

SureCloud is a provider of cloud-based, Integrated Risk Management products and Cybersecurity services, which reinvent the way you manage risk.
SureCloud connects the dots with Integrated Risk Management solutions enabling you to make better decisions and achieve your desired business outcomes. SureCloud is underpinned by a highly configurable technology platform, which is simple, intuitive and flexible. Unlike other GRC Platform providers, SureCloud is adaptable enough to fit your current business processes without forcing you to make concessions during implementation; meaning you get immediate and sustained value from the outset. SureCloud has been recognized in the 2019 Gartner Magic Quadrant for Integrated Risk Management Solutions.
SureCloud also offers a wide range of Cybersecurity testing and assurance services, where we stay with you throughout the entire test life-cycle from scoping through to vulnerability discovery and remediation. Certified by the National Cyber Security Centre (NCSC) & CREST and delivered using the innovative Pentest-as-a-Service (underpinned by a highly configurable technology platform), SureCloud acts as an extension of your in-house security team and ensures you have everything you need to improve your risk posture.
---
Networking Sponsors

GoAnywhere MFT secures and streamlines the exchange of data between systems, employees, customers, and trading partners. Deployable on-premises, in hybrid environments, and to cloud computing platforms like AWS and Microsoft Azure, this secure file transfer solution provides organizations with a single point of control while encrypting data with industry-standard encryption and protocols (e.g. OpenPGP, AES, SFTP, SCP, AS2, and HTTPS). Easy to install and use, it exchanges files via batch, collaboration, and ad-hoc methods.
GoAnywhere comes with extensive, enterprise-level features that meet security settings for company policies and compliance regulations like PCI DSS, HIPAA, and the GDPR. Detailed audit logs and reporting functionality help track all file transfer, user, and administrator activity, which can be compiled and distributed in case of an audit.
Rather than using manual processes to send and retrieve sensitive information, GoAnywhere's comprehensive workflows help eliminate the need for traditional custom programs, homegrown scripts, and single-function tools. Advanced workflows can accommodate up to 60 different tasks for compression, data translation, integration, and more, and can be automated using GoAnywhere's built-in scheduler and/or trigger capability. Other features include secure mail capabilities, secure folders, file sync and sharing, and cloud integrations with popular applications like Google Drive, SharePoint, Salesforce, and more.
GoAnywhere MFT reduces costs, simplifies and streamlines the file transfer process, and helps organizations of all sizes and in every industry meet strict encryption standards. Deployable on any operating system, it is ready to go within minutes of download. Try a free, 30-day trial at www.goanywhere.com/trial.
---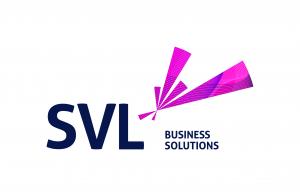 SVL is the UK's most experienced supplier of contact centre solutions. For 50 years we have been collecting and protecting interactions through quality software, advice and support for organisations of every size. The company provides a wide range of compliance solutions for organisations operating under regulatory environments, from the Payment Card Industry Data Security Standard PCI DSS to GDPR and PSD2.
SVL SecurePay offers organisations who take card payments total protection. We provide this outstanding product in partnership with Gala Technology, the development team behind the multi award-winning secure payment solution SOTpay. The cloud-based SOTpay platform gives you the flexibility to take secure payments via email, SMS, Electronic Invoice or even on Social Media channels, remaining in constant contact with the cardholder or simply receiving agent notifications when payments are completed. In the last 12 months, SOTPay has won awards from PCI London, Call & Contact Centre Expo, UKCCF and became Best International CNP product at the CNP Awards.
---

Verifone is the leader in providing trusted, secure and innovative payment terminals, global payment as a service, and commerce enablement solutions that create more valuable experiences and rich interactions between consumers and merchants. The company's products and services include mobile, countertop and self-service payment devices, software, and web-based gateways. With 5,300 employees worldwide, and partnerships with local distributors, Verifone is able to deliver innovative payment solutions in 150 countries and across vertical markets.
www.verifone.com
---
Branding Sponsor

For more information please visit www.geolang.com
---