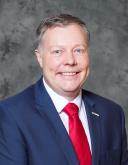 Jeremy King, International Director - Europe, PCI Security Standards Council
Mr. King leads the Council's efforts in increasing adoption and awareness of the PCI security standards internationally. In this role, Mr. King works closely with the Council and representatives of its policy-setting executive committee from American Express, Discover, JCB International, MasterCard, and Visa, Inc. His chief responsibilities include gathering feedback... from the merchant and vendor community, coordinating research and analysis of PCI SSC managed standards through European markets, and driving education efforts and Council membership recruitment through active involvement in local and regional events, industry conferences, and meetings with key stakeholders. He also serves as a resource for Approved Scanning Vendors (ASVs), Qualified Security Assessors (QSAs), Internal Security Assessors (ISAs), PCI Forensic Investigators (PFIs), and related staff in supporting regional training, certification, and testing programs. more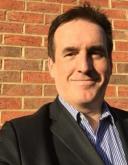 Branko Lolich, PCI Project Manager, King's College London
Branko Lolich has 20 years' worth of IT experience across Europe and the APAC region. His expertise in managing card payments change programmes for large UK retailers and experience as a senior payments consultant has afforded Branko a vast understanding of not only the most complex technical obstacles within PCI, but the organisational context of managing an Information... security team with leadership and innovation. Today, Branko manages the PCI DSS compliance programme for Kind's College London. more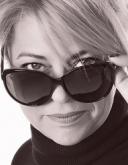 Neira Jones, Independent Advisor & International Speaker
More than 20 years in financial services and technology made Neira believe in change through innovation & partnerships. She is regularly invited to advise organisations of all sizes on payments, fintech, regtech, cybercrime, information security, regulations (e.g. PSD2, GDPR, AML) and digital innovation. She always strives to demystify the hype surrounding current... issues and also enjoys her work as an expert witness. She likes engaging on social media and regularly addresses global audiences as a keynote speaker or chair person. She is a Non-Executive Director for Nasdaq listed cyber security firm Cognosec and payments innovator Comcarde. She also chairs the Advisory Board for mobile innovator Ensygnia and is a partner for the international Global Cyber Alliance. She is an Advisor and Ambassador for the Emerging Payments Association and is on the Thomsons Reuters UK's top 30 social influencers in risk, compliance and regtech #TRRiskUK30 2017, on the Jax Finance Top 20 Social Influencers in Fintech 2017, the Richtopia Top 100 Blockchain Insiders List and the Innotribe Femtech Leaders List. Tripwire nominated her "Top Influencer in Security To Follow on Twitter" in January 2015, CEOWorld Magazine nominated her Top Chief Security Officer to Follow on Twitter in April 2014, she is the Merchant Payments Ecosystem Acquiring Personality of the Year 2013, the SC Magazine Information Security Person of the Year 2012 and is an InfoSecurity Europe Hall of Fame alumni since 2011, as well as being voted to the Top 10 Most Influential People in Information Security by SC Magazine & ISC2 in 2010. She has previously served on the PCI SSC Board of Advisors for four years, is a Fellow of the British Computer Society and worked for Barclaycard, Santander, Abbey National, Oracle Corp. and Unisys. more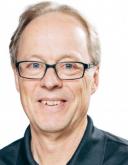 Richard Kirk, Vice President EMEA, Illumio
Mr. Kirk has 20+ years of experience leading technology evolution and adoption in the European market where he's developed a reputation for being a change agent and strong business partner for the organizations he's worked with. Mr. Kirk has spent many years working in both large and small software companies, across many different... technology domains and international markets. He's spent a great deal of his career focused on the software security industry and is a great ally when helping companies tackle the complex technical and business challenges they face. Mr. Kirk holds a BSc from Northumbria University (Newcastle Polytechnic) and an MSc in Software and Systems Security from the University of Oxford. more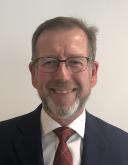 Simon Marvell, Partner, Acuity Risk Management
Simon Marvell is a founder partner of Acuity Risk Management, a provider of solutions and services for Enterprise and Cyber Risk Management. Simon has over 30 years' experience advising a wide range of clients across all major business sectors on risk management, business continuity and information management. He focuses on ensuring that risk management solutions... reflect the objectives, priorities and strategies of the organisation and can provide practical and tangible benefits. Prior to establishing Acuity, Simon was a founder partner of Insight Consulting which he led through 13 years of profitable growth before selling the business to Siemens plc in 2004. In 2005, Simon established Acuity which now supplies software and services to 100 major organisations across 28 countries. more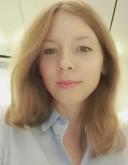 Yulia Nayda, Payments and Compliance Project Manager, Bumble and Badoo
Yulia is an accomplished Agile project manager with a strong passion for card payments who has been leading PCI compliance programme at a social networking and dating platform Badoo since 2016. She has a hands-on experience in managing all aspects of compliance programme for a PCI DSS Level 1 Merchant, which includes PCI scope definition, performing risk assessments,... conducting security awareness training, managing change and incident resolution. Registered and fully certified ISA Yulia is a strong believer in importance of continuous improvement and constant learning. more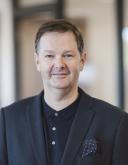 Geoff Forsyth, CISO, PCI Pal
Geoff is responsible for the overall information security and regulatory compliance of PCI Pal's global services, including legal compliance, IT systems risk analysis, incident response planning and business continuity management. As a Fellow of the British Computer Society, Geoff has spent over 25 years working with internet and telecommunications services.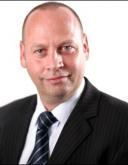 Nick Clansey, PCI ISA & Information Security Specialist, The Open University
Nick is a versatile Cyber Security Specialist, Strategic IT Leader, Programme and Portfolio Delivery Manager, offering a successful track record of pragmatic and strategic delivery success.
Has previously held CIO/Head of IT roles at Canada Life Group Risk and The Financial Ombudsman Service and was a Technical Information Security Officer at Deutche... Bank AG
Currently specialising in Cyber Security Defence and PCI compliance as an Internal Security Assessor at The Open University. The University's PCI focus for 2019 is incident response – testing our capability and reducing the PCI footprint (scope) to in turn reduce the overall PCI exposure risk. more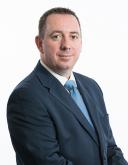 Ian Evans, Managing Director, EMEA, OneTrust
Ian Evans serves as Managing Director for EMEA at OneTrust, a global leader in privacy management and marketing compliance software which helps organisations operationalise data privacy compliance and Privacy by Design. Evans is a diversified senior executive with over 20 years of experience in data privacy and CRM technology applications and services. In his role,... Evans supports thousands of multi-national brands across the European, Middle Eastern, and African regions, leading the delivery of technology solutions to secure and privatise customer and employee personal information under new privacy regulations. Prior to OneTrust, Evans served as Vice President and Managing Director for EMEA at AirWatch (acq. by VMware in 2014 for $1.54B). AirWatch now serves more than 20,000 global customers and is recognized as the undisputed market leader in enterprise mobility management. more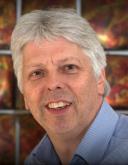 Charles Husbands, PCI Programme Manager, Vodafone
In 2008 Vodafone launched their global PCI programme and Charles has led this from inception. The payment evolution provides Vodafone with challenges & opportunities, maintaining security in existing products, being an early-adopter/innovator & providing best-in-class secure payment methods in a omni-channel age. As a Merchant Vodafone operate across... many diverse channels, countries and cultures. Technology availability and consumer demands mean varying PCI solutions. As a Service Provider Vodafone's accreditations cover all PCI requirements & PCI managed services. Being at the forefront of the payment evolution is fundamental to Vodafone's strategic future. For a large multi-national organisation such as Vodafone, PCI is technically & organisationally challenging. Charles' experience during the last 10 years can provide a true insight into the challenges both Merchants & Service Providers face in this fast-evolving technological era. more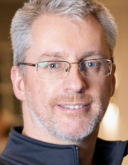 Paul "PJ" Norris, Senior Systems Engineer, Tripwire
Paul "PJ" Norris has over 28 years of IT experience and 15 years working in the information security industry. In 2015, he joined Tripwire as a Senior Systems Engineer, providing pre-sales support to the UK & EMEA region across multiple industry verticals and international markets. Paul's security expertise spans across the fields of e-discovery, forensics,... policy and compliance. He regularly contributes to Tripwire's blog, The State of Security. more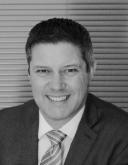 Adrian Beckham, Information Security Consultant, Asda
Adrian Beckham, Information Security Consultant focusing on ensuring Asda achieve Compliance in Cybersecurity related audits through cultural improvement. Working with internal business units and third parties, Adrian lives for those moments when an awareness message sinks home with an audience and a colleague or team are going to change their behaviour based on something... they just learned. more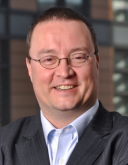 David Froud, PCI Lead Consultant, 2|SEC Consulting
David has over 18 years experience in areas of Information / Cybersecurity, including Regulatory Compliance, Secure Architecture Design, Governance Frameworks, Data Privacy & Protection, FinTech and Sustainable Innovation. As Project Lead for several Fortune / FTSE 'Enterprise Class' clients, David has performed hundreds of on-site security and compliance... assessments for merchants and service providers globally. more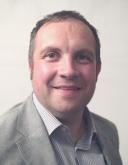 Colin Neale, Data Security Specialist, Netwrix
Colin has 14 years experience in data security, risk management and compliance. As an expert in emerging technology issues and data security concerns, Colin has helped both small businesses and enterprises protect their sensitive and business-critical information by elucidating their business requirements and implementing technology solutions that meet their expectations... and KPIs. more
Simon Turner, PCI DSS Consultant and Advisory Auditor (QSA), BT
With 20 years of expertise in IT, Simon now advises the BT group in all things PCI DSS related. His dual perspective as a QSA and wealth of consulting knowledge serves him on daily basis to best advise BT on limiting non-compliance associated risk and liabilities while supporting the concerned parts of the business to achieve and sustain PCI compliance.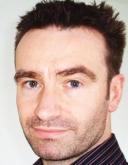 Simon Price, Global PCI Lead, BP
With a career of over two decades in software development and team leadership, Simon's expertise combines technical know-how acquired through extensive consulting roles and a thorough understanding of project management within global team structures. Simon now leads BP's PCI DSS compliance project for the organisation's retail sites around the world.
Dr Guy Bunker, Chief Technology Officer, Clearswift
Guy is an internationally renowned IT expert with 25 years' experience in information security and IT management. Before joining Clearswift in October 2012, Guy was a Global Security Architect for HP. He has recently authored a paper on security for the Elsevier Information Security Technical Report and co-authored the European Network and Information Security Agency... (ENISA) report on cloud security. Previously, Guy was Chief Scientist for Symantec and CTO of the Application and Service Management Division at Veritas (acquired by Symantec). Guy is an often-invited speaker at conferences, including RSA, EuroCloud and InfoSec and has made many appearances as an IT expert on television, radio and in the press. He is a board advisor for several small technology businesses and has published books on utility computing, backup, and data loss prevention. He holds a number of US patents and is a Chartered Engineer with the IET. more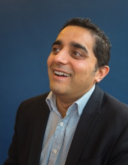 Ashish Patel, VP Sales UK & Northern Europe, Zimperium
Ashish has more than 20 years experience in Cybersecurity. Today, he leads the business unit across Northern Europe for Zimperium, the global leader in mobile threat defense (MTD), offering real-time, on-device protection against Android and iOS threats. In his role, Ash is addressing the critical security gap challenges today's enterprise organizations and... government agencies are facing with employees performing business on or through their own or company/government provided mobile devices. During his years of services launching leading technologies, Ashish has been at the forefront of bringing the attention of new and emerging threats and solutions to the market. Over the last 20 months, Ashish has sought to take his knowledge of the cybersecurity market and bring it to the forefront, by educating organizations and government agencies throughout Northern Europe about mobile threats. Through his efforts, security and information leaders are realizing mobile devices are an unprotected endpoint with access to, or containing all of the information of a traditional endpoint. And while there are some overlaps in what you protect - email, calendars, etc., - the way you solve the traditional endpoint security problem is completely different than how you solve the mobile security problem more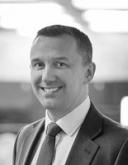 Jon Townsend, CIO, National Trust
Jon Townsend is a leader in technology and is the Chief Information Officer for the National Trust, where he was previously he was the CTO and CISO. He holds an MBA with the Open University and an MSc with Cranfield University in the Design of Information Systems. He previously held a commission as an Officer in the British Army, fulfilling a variety of technical... and leadership roles culminating in Regimental command. Upon leaving the military he became a Senior Civil Servant in the UK Central Government responsible for developing cyber security and intelligence capability for the Department for Work and Pensions. He is also a Certified Data Protection Practitioner with the British Computer Society, a Certified Information Security Manager with ISACA and GIAC Certified Enterprise Defender with SANS. more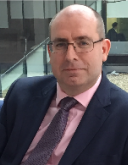 Alan Jenkins, Head of Advisory Services, 2|SEC Consulting
Alan Jenkins has 30 years of experience in all facets of enterprise security risk management, consulting and business resilience. Alan joined 2|SEC Consulting after a short spell as an independent consultant from IBM Security, where he spent some 2.5 years as an Associate Partner leading engagements in the UK & Ireland Financial Services sector. Prior to that,... he has served as Group CISO & Security Co-ordinator at Babcock International Group, UK CSO for CSC and T-Systems and spells as a security consultant at Atos Origin & Vega after completing some 21 years in the Royal Air Force in 2006. more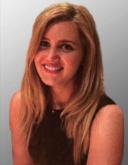 Laura Morgans, Information Security, Risk & Compliance Manager, Which? Consumer's Association
Laura has a legal background with over 12 years experience in the third sector, with extensive experience of managing risks across charities including project management for General Counsel and monitoring PCI DSS for charitable income streams. Laura has worked within information security, data governance, volunteer management and retail trading including implementing... controls and monitoring compliance programmes for over 40,000 volunteers and employees.
Laura has helped some of the largest charities in Europe to monitor and manage their PCI DSS risks. more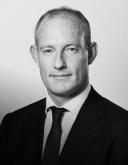 Nick Lambert, Director, Thoburns Communications
Nick is a financial, corporate and crisis communications specialist with over 20 years' advisory experience. He joined Thoburns in October 2017 from Bell Pottinger where he spent 13 years and was a Partner in the Financial & Corporate division. He started his career at Deloitte in audit, and has gone on to advise companies across all sectors from start-ups to... FTSE100s on: IPOs, M&A, crisis, activist investor and Foreign Direct Investment campaigns.
more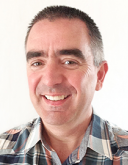 Russell McDermott, Solutions Engineer, Netwrix
Russell McDermott is a solutions engineer at Netwrix who specialises in security, governance and compliance and has a proven track record of delivering high-value, data-centric projects. He has deployed and integrated security solutions in a variety of industries, including financial, legal and manufacturing.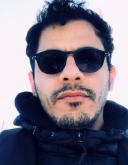 Oussama Louhaidia, Curve, Head of Information Security
Leading and Developing the Security/Privacy Strategy in one of the most exciting and fast-growingFinTech start-ups in London. Working on cutting-edge security technologies and concepts while ensuringregulatory requirements are met. Currently exploring all these topics (and more) in Agile environments.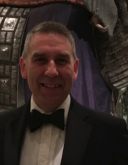 Dominic Paisley, Information Security Manager, London North Eastern Railway