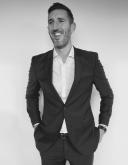 Richard Merrygold, Director of Group Data Protection, Homeserve
An experienced Data Protection practitioner, Richard has spent the last 9 years working across healthcare, pharmaceutical, technology and financial service sectors. A firm believer in engaging on an operational level in addition to key stakeholders in Compliance and Legal he takes pride in building sustainable privacy frameworks, providing real world, workable solutions... to a wide range of privacy related challenges. Richard is currently Group Director of Data Protection and DPO for HomeServe plc and is responsible for privacy compliance across the UK and European businesses. He is also a regular speaker and commentator on data protection and privacy matters. more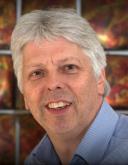 Charles Husbands, PCI Programme Manager, Vodafone
In 2008 Vodafone launched their global PCI programme and Charles has led this from inception. The payment evolution provides Vodafone with challenges & opportunities, maintaining security in existing products, being an early-adopter/innovator & providing best-in-class secure payment methods in a omni-channel age. As a Merchant Vodafone operate across... many diverse channels, countries and cultures. Technology availability and consumer demands mean varying PCI solutions. As a Service Provider Vodafone's accreditations cover all PCI requirements & PCI managed services. Being at the forefront of the payment evolution is fundamental to Vodafone's strategic future. For a large multi-national organisation such as Vodafone, PCI is technically & organisationally challenging. Charles' experience during the last 10 years can provide a true insight into the challenges both Merchants & Service Providers face in this fast-evolving technological era. more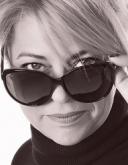 Neira Jones, Independent Advisor & International Speaker
More than 20 years in financial services and technology made Neira believe in change through innovation & partnerships. She is regularly invited to advise organisations of all sizes on payments, fintech, regtech, cybercrime, information security, regulations (e.g. PSD2, GDPR, AML) and digital innovation. She always strives to demystify the hype surrounding current... issues and also enjoys her work as an expert witness. She likes engaging on social media and regularly addresses global audiences as a keynote speaker or chair person. She is a Non-Executive Director for Nasdaq listed cyber security firm Cognosec and payments innovator Comcarde. She also chairs the Advisory Board for mobile innovator Ensygnia and is a partner for the international Global Cyber Alliance. She is an Advisor and Ambassador for the Emerging Payments Association and is on the Thomsons Reuters UK's top 30 social influencers in risk, compliance and regtech #TRRiskUK30 2017, on the Jax Finance Top 20 Social Influencers in Fintech 2017, the Richtopia Top 100 Blockchain Insiders List and the Innotribe Femtech Leaders List. Tripwire nominated her "Top Influencer in Security To Follow on Twitter" in January 2015, CEOWorld Magazine nominated her Top Chief Security Officer to Follow on Twitter in April 2014, she is the Merchant Payments Ecosystem Acquiring Personality of the Year 2013, the SC Magazine Information Security Person of the Year 2012 and is an InfoSecurity Europe Hall of Fame alumni since 2011, as well as being voted to the Top 10 Most Influential People in Information Security by SC Magazine & ISC2 in 2010. She has previously served on the PCI SSC Board of Advisors for four years, is a Fellow of the British Computer Society and worked for Barclaycard, Santander, Abbey National, Oracle Corp. and Unisys. more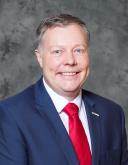 Jeremy King, International Director - Europe, PCI Security Standards Council
Mr. King leads the Council's efforts in increasing adoption and awareness of the PCI security standards internationally. In this role, Mr. King works closely with the Council and representatives of its policy-setting executive committee from American Express, Discover, JCB International, MasterCard, and Visa, Inc. His chief responsibilities include gathering feedback... from the merchant and vendor community, coordinating research and analysis of PCI SSC managed standards through European markets, and driving education efforts and Council membership recruitment through active involvement in local and regional events, industry conferences, and meetings with key stakeholders. He also serves as a resource for Approved Scanning Vendors (ASVs), Qualified Security Assessors (QSAs), Internal Security Assessors (ISAs), PCI Forensic Investigators (PFIs), and related staff in supporting regional training, certification, and testing programs. more
Thomas Goodhead, Partner, SPG Law (UK office of Sanders Phillips Grossman)
Thomas is a Dual Practice Barrister practising from Chambers in London and Liverpool. Tom is a specialist in group litigation, consumer protection, product liability, private international law and clinical negligence. He is at the heart of the class action suits that have been launched in relation to the British Airways and Cathay Pacific data breaches and is... an expert in the key areas of non-material damage under the Data Protection Act 2018 and GDPR. more
Dan Chapman, GDPR Manager, bet365
Dan has worked in Information Security and Data Protection for coming on 20 years, and during that time he's made a bit of a reputation for himself. Normally for being disruptive, but occasionally for being an expert. He's worked on ISO27001, PCI DSS, computer forensics, and fraud investigation. He keeps busy. There are quite a few letters... after his name, but he isn't overly impressed by any of them. Dan pushes things until they break, for the pleasure of putting it back together better. That elephant in the room - Dan probably came in riding it and blowing a trumpet. He's been called disrespectful, arrogant, and a range of other things that are probably fair but he believes the most dangerous thing in a board-room is a "yes man" and he has no problem saying the Emperor has no clothes on. more
Gemma Evans, Accounts Receivable Manager, PCI DSS Compliance Officer, Dermalogica UK - Unilever
Gemma is an experienced Accounts Receivable Credit Manager working in the skincare and distribution industry with a track record of streamlining processes and a passion for FinTech and innovation. She has extensive experience in Credit Management, Sales Ledger, Simplification, RPA, Project Management and Delivery, PCI DSS Compliance, Staff Training. Sales, Retail... OTC and Ecommerce B2B/B2C. CRM more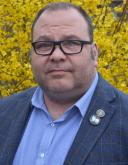 Paul Fletcher, Technology Architect, CTO, Sainsbury's
Paul is an Enterprise Technology Architect in the Chief Technology Office of Sainsbury's Supermarkets. Having graduated from the University of Plymouth in the late 90's, he moved to London before settling in Coventry to take on his first serious IT role and, like many others, the challenges of Y2K. Since then he's worked in the Public Sector,... Retail, Manufacturing & Banking (Retail and Trading), moving from Systems Support, Administration, Project Engineering and finally into Architecture & Strategy. more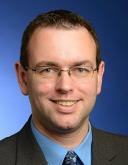 Paul Holland, Information Security Leader, Hiscox
Paul is a seasoned information security and risk expert of over 15 years and a CISSP. He has worked in a number of different businesses, giving him a wide breadth of knowledge and experience to draw from. Some of these include KPMG, BP, Lloyd's Bank, Ford Motor Company, Pearson, Lloyd's of London and NS&I. At Hiscox he is the Information Security Leader and is... responsible for Information and Cyber security. Paul is a keen advocate of overall security and risk awareness and behaviour change. more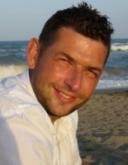 Stuart Wright, Principal Programme Manager, lastminute. com
Stuart is an experienced Senior Programme, Portfolio and Change Management Practitioner with a wealth of international technology and business experience in B to B and B to C markets. He has a proven background of delivering complex large-scale programmes (£5m+) through the Agile and Scrum methodologies to global organisations. Working with satellite offices... globally formulating; Governance and Stakeholder Engagement to deliver in line with company strategy and objectives. more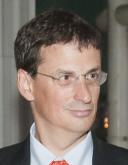 Simon Brady, Managing Editor, AKJ Associates Ltd
Simon is a former journalist, editor and publisher specializing in wholesale financial markets, particularly the technology intensive areas of derivatives, securities trading, cash management and FinTech. He has sat as an Executive Director on the main board of a FTSE-250 listed media company and has spent a lifetime travelling the globe talking to CEOs, CFOs and... government ministers about the trends driving business and finance. His experience has led him to look at cybersecurity as a key component of the value chain and to ask whether firms are really taking cyber threats seriously and why third-parties will force them to. more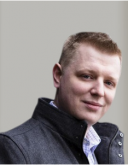 Alex Hollis, GRC Practice Director, SureCloud
As SureCloud's GRC Practice Director, Alex Hollis is responsible for leading the team who configure our simple, intuitive and flexible Platform that compliments process in our clients' organizations, through:
IT Risk Management: talk about

...

IT risk in business terms

Vendor Risk Management: gain a holistic view of third-parties
Compliance Management: devolve responsibility for richer information
Data Privacy Management: support, regardless of your maturity
With over 16 years' experience in IT, mobile technology and software development, Alex has spent the last seven years specializing in governance, risk, and compliance (GRC). After just six months in the industry, Alex received a platinum-level excellence award for his work around risk bow-tie modeling, Solvency 2 and Basel 3. Now focusing primarily on operational risk, Alex has analyzed, designed and implemented GRC technology and IRM solutions into 60 companies, including some of the largest and most complex environments. His experience spans multiple sectors, including telecommunications, aviation, pharmaceuticals, manufacturing, retail, public sector, financial services, and insurance. A keynote speaker at prestigious industry conferences, Alex is also currently writing a book on end-to-end GRC.
more