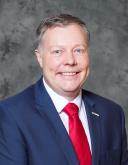 Jeremy King, International Director - Europe, PCI Security Standards Council
Mr. King leads the Council's efforts in increasing adoption and awareness of the PCI security standards internationally. In this role, Mr. King works closely with the Council and representatives of its policy-setting executive committee from American Express, Discover, JCB International, MasterCard, and Visa, Inc. His chief responsibilities include gathering feedback... from the merchant and vendor community, coordinating research and analysis of PCI SSC managed standards through European markets, and driving education efforts and Council membership recruitment through active involvement in local and regional events, industry conferences, and meetings with key stakeholders. He also serves as a resource for Approved Scanning Vendors (ASVs), Qualified Security Assessors (QSAs), Internal Security Assessors (ISAs), PCI Forensic Investigators (PFIs), and related staff in supporting regional training, certification, and testing programs. more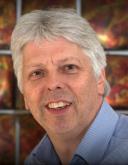 Charles Husbands, PCI Programme Manager, Vodafone
In 2008 Vodafone launched their global PCI programme and Charles has led this from inception. The payment evolution provides Vodafone with challenges & opportunities, maintaining security in existing products, being an early-adopter/innovator & providing best-in-class secure payment methods in a omni-channel age. As a Merchant Vodafone operate across... many diverse channels, countries and cultures. Technology availability and consumer demands mean varying PCI solutions. As a Service Provider Vodafone's accreditations cover all PCI requirements & PCI managed services. Being at the forefront of the payment evolution is fundamental to Vodafone's strategic future. For a large multi-national organisation such as Vodafone, PCI is technically & organisationally challenging. Charles' experience during the last 10 years can provide a true insight into the challenges both Merchants & Service Providers face in this fast-evolving technological era. more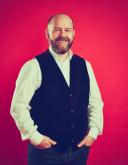 Gary Hibberd, Managing Director, Agenci part of The Cyberfort Group
With over 20 years' experience in Information Security and Data Protection, Gary is a self-confessed 'Cyber Geek', who is passionate about Cyber Security and Data Protection. A published author & international speaker, on all aspects of Business Continuity through to Cyber Security and the General Data Protection Regulation (GDPR), he believes in helping... organisations benefit from good security. He has worked for organisations large and small to help them put in place security frameworks that add genuine business value, and he has worked with companies large and small to do just that. From small local businesses, through to international companies such as LateRooms.com and GE Money he has helped develop Security and Continuity processes that protect the information they hold, and their reputation. Gary was appointed as Managing Director of Agenci Information Security in 2012 and now leads the business in developing products and services that can help protect organisations by connecting the technical with the human aspects of data security. Gary's passion and enthusiasm was recognised by the Business Continuity Management industry at the "Continuity, Insurance Risk" (CIR) in 2014 when he won the 'BCM Personality of the year" award, and more recently was shortlisted for 'Cyber Security Personality of the Year' in 2017. His latest publication was as part of the newly published 'Cyber Security: Law and Guidance' publication, published by Bloomsbury Publishing where he provided an overview of the various security certifications available, including PCI DSS, ISO27001:2013 and Cyber Essentials. more
Steve Wright, DPO, Bank of England
Steve is currently the DPO at the Bank of England, a position he has held since 2018. This role is an interim position to provide GDPR / privacy leadership across the business. Prior to this, Steve was Group Data Privacy and Data Protection Officer at the John Lewis Partnership, where was responsible for both the Information Security and Data Privacy policies... which enable the John Lewis Partnership (including Waitrose) to protect the personal data of their Customers and Partners, to be compliant with data protection laws and regulations, and to provide trust and transparency - resulting in greater brand experiences across digital, mobile and ecommerce channels. Steve believes that data (governance) lies at the heart of our society and everything is connected to this one common denominator = data. more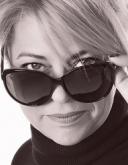 Neira Jones, Independent Advisor & International Speaker
More than 20 years in financial services and technology made Neira believe in change through innovation & partnerships. She is regularly invited to advise organisations of all sizes on payments, fintech, regtech, cybercrime, information security, regulations (e.g. PSD2, GDPR, AML) and digital innovation. She always strives to demystify the hype surrounding current... issues and also enjoys her work as an expert witness. She likes engaging on social media and regularly addresses global audiences as a keynote speaker or chair person. She is a Non-Executive Director for Nasdaq listed cyber security firm Cognosec and payments innovator Comcarde. She also chairs the Advisory Board for mobile innovator Ensygnia and is a partner for the international Global Cyber Alliance. She is an Advisor and Ambassador for the Emerging Payments Association and is on the Thomsons Reuters UK's top 30 social influencers in risk, compliance and regtech #TRRiskUK30 2017, on the Jax Finance Top 20 Social Influencers in Fintech 2017, the Richtopia Top 100 Blockchain Insiders List and the Innotribe Femtech Leaders List. Tripwire nominated her "Top Influencer in Security To Follow on Twitter" in January 2015, CEOWorld Magazine nominated her Top Chief Security Officer to Follow on Twitter in April 2014, she is the Merchant Payments Ecosystem Acquiring Personality of the Year 2013, the SC Magazine Information Security Person of the Year 2012 and is an InfoSecurity Europe Hall of Fame alumni since 2011, as well as being voted to the Top 10 Most Influential People in Information Security by SC Magazine & ISC2 in 2010. She has previously served on the PCI SSC Board of Advisors for four years, is a Fellow of the British Computer Society and worked for Barclaycard, Santander, Abbey National, Oracle Corp. and Unisys. more
Dan Chapman, GDPR Manager, bet365
Dan has worked in Information Security and Data Protection for coming on 20 years, and during that time he's made a bit of a reputation for himself. Normally for being disruptive, but occasionally for being an expert. He's worked on ISO27001, PCI DSS, computer forensics, and fraud investigation. He keeps busy. There are quite a few letters... after his name, but he isn't overly impressed by any of them. Dan pushes things until they break, for the pleasure of putting it back together better. That elephant in the room - Dan probably came in riding it and blowing a trumpet. He's been called disrespectful, arrogant, and a range of other things that are probably fair but he believes the most dangerous thing in a board-room is a "yes man" and he has no problem saying the Emperor has no clothes on. more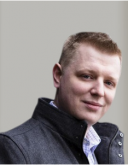 Alex Hollis, GRC Practice Director, SureCloud
As SureCloud's GRC Practice Director, Alex Hollis is responsible for leading the team who configure our simple, intuitive and flexible Platform that compliments process in our clients' organizations, through:
IT Risk Management: talk about IT risk in business terms
Vendor Risk Management: gain a holistic view

...

of third-parties


Compliance Management: devolve responsibility for richer information

Data Privacy Management: support, regardless of your maturity
With over 16 years' experience in IT, mobile technology and software development, Alex has spent the last seven years specializing in governance, risk, and compliance (GRC). After just six months in the industry, Alex received a platinum-level excellence award for his work around risk bow-tie modeling, Solvency 2 and Basel 3. Now focusing primarily on operational risk, Alex has analyzed, designed and implemented GRC technology and IRM solutions into 60 companies, including some of the largest and most complex environments. His experience spans multiple sectors, including telecommunications, aviation, pharmaceuticals, manufacturing, retail, public sector, financial services, and insurance. A keynote speaker at prestigious industry conferences, Alex is also currently writing a book on end-to-end GRC.
more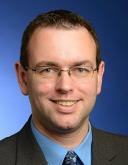 Paul Holland, Information Security Leader, Hiscox
Paul is a seasoned information security and risk expert of over 15 years and a CISSP. He has worked in a number of different businesses, giving him a wide breadth of knowledge and experience to draw from. Some of these include KPMG, BP, Lloyd's Bank, Ford Motor Company, Pearson, Lloyd's of London and NS&I. At Hiscox he is the Information Security Leader and is... responsible for Information and Cyber security. Paul is a keen advocate of overall security and risk awareness and behaviour change. more
John Noltensmeyer, Head of Privacy and Compliance Solutions, TokenEx
John Noltensmeyer is a privacy and data security professional whose qualifications include over 20 years of experience in information technology. John is a PCI Internal Security Assessor (ISA), Certified Information Systems Security Professional (CISSP), and holds multiple International Association of Privacy Professional (IAPP) certifications. At TokenEx, John... has responsibility for product management as well as helping a global customer base meet their data security and privacy compliance obligations. Prior to joining TokenEx, John's career spanned both the financial services sector and federal government. While at BAE Systems, he worked as a Senior Principal Software Engineer architecting web applications for the United States Intelligence Community and as the technical lead for the IT Security Team at the International Trade Administration (ITA), United States Department of Commerce (USDOC). John also worked as an IT Security Analyst for Centre Solutions, a business unit of Zurich Financial Services, and as a Systems Planner for American Century Investments. more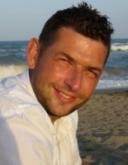 Stuart Wright, Principal Programme Manager, lastminute. com
Stuart is an experienced Senior Programme, Portfolio and Change Management Practitioner with a wealth of international technology and business experience in B to B and B to C markets. He has a proven background of delivering complex large-scale programmes (£5m+) through the Agile and Scrum methodologies to global organisations. Working with satellite offices... globally formulating; Governance and Stakeholder Engagement to deliver in line with company strategy and objectives. more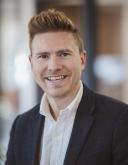 Phil Jude, Strategic Partnerships Manager, PCI Pal
Phil's experience in channel sales and relationship management spans across a decade and draws experience from working in several different contact centre verticals including insurance and utilities. During this time the industry has experienced rapid change, particularly with the emergence of cloud computing and digitalisation. Phil's background gives him first-hand... knowledge of what it takes to excel in a successful sales operation and the importance of keeping data security at the heart of a broader CX strategy. Phil joined PCI Pal in May 2016 and has held a variety of sales and account management roles within the business. Phil now specialises in managing and enabling channel partners to take PCI Pal solutions to market as a valued added product more
Oli Pinson-Roxburgh, Managing Director, Bulletproof
Oli Pinson-Roxburgh has been in the security industry for over 15 years, during which time he's accumulated extensive experience in SIEM technologies through his work with multiple global vendors. He also has a wealth of wider security experience through various roles, including penetration testing, security and compliance consulting, with a particular focus on... PCI, as well as solutions architecture. A thought-leader in his field, Oli leverages his insights through public speaking, regularly partaking in webinars, making several national television appearances and having his opinions published in several national publications. In his capacity as Managing Director of Bulletproof, Oli and his team put experience into practice, working with clients to meet the security challenges of tomorrow by driving innovation through Bulletproof's security product more
Tony Porter, Head of Global Marketing, Eckoh
Tony has over 30 years' experience in sales, marketing and business development and currently leads these activities for Eckoh in both the UK and US markets and across all sectors. Tony's role focuses on helping contact centres to improve their customer engagement, making them convenient and secure for consumers to use. He understands the challenges... organisations face around PCI DSS compliance and how to make the Omni-Channel contact centre experience a satisfying reality. He is a regular speaker at events on topics such as PCI DSS, GDPR, contact centre technology, IVR solutions, self-service, secure payments, marketing and business development. more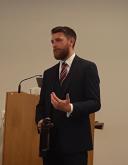 Thomas Chappelow, Principal Consultant, PCI and Information Security, Data Protection People
Tom is a Principal Consultant and QSA at Data Protection People, where he is responsible for the successful delivery of security projects in the private and public sectors. His work focusses on protecting critical national infrastructure, and payment card platforms. Tom is a CESG Certified Professional, a PCI Qualified Security Assessor, an ISACA Certified Information... Systems Auditor, and a BSI-trained ISO 27001 Lead Auditor. He is particularly active in the information and cyber security community, having contributed written evidence to a number of parliamentary inquiries, and regularly presenting at several regional and national police cyber events. more
Trevor Axiak, Director, Kyte
Trevor graduated from the University of Malta in 1999 with a degree in Information Technology. In 2006, at the age of 29, he set up Kyte with his business partner. Being a very hands-on, experienced and a point of reference for many of his clients, he acts as a consultant to many merchants, payment gateways, gaming operators, financial institutions and crypto... companies on PCI DSS compliance matters to clients in over 50 countries. Trevor is a certified information systems auditor (CISA), a qualified security assessor (QSA) for PCI DSS and holds numerous information security qualifications. more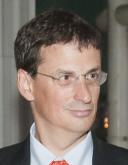 Simon Brady, Managing Editor, AKJ Associates Ltd
Simon is a former journalist, editor and publisher specializing in wholesale financial markets, particularly the technology intensive areas of derivatives, securities trading, cash management and FinTech. He has sat as an Executive Director on the main board of a FTSE-250 listed media company and has spent a lifetime travelling the globe talking to CEOs, CFOs and... government ministers about the trends driving business and finance. His experience has led him to look at cybersecurity as a key component of the value chain and to ask whether firms are really taking cyber threats seriously and why third-parties will force them to. more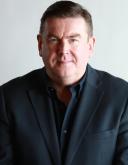 John Cassidy, Director of Corporate Development, Ground Labs
A global sales leader with 20 years experience in Media, IT and Security Software. As the Director of Corporate Development for EMEA leading Ground Labs, he is committed to guiding the expanding company in the quickly developing data security software industry. Leading the EMEA client and partner strategy, John drives sales and partnerships with major retailers, financial... institutions, airlines, manufacturers and technology companies as they utilise Ground Labs' innovative software to conduct risk assessments, and prepare for new General Data Protection Regulation (GDPR) guidelines. John is currently focused on developing the Ground Labs Partner Program in allowing partner companies to assist businesses with large data flows to implement PCI/DSS and GDPR Compliance programmes. more
Graham Thompson, VP Sales & Marketing, DataDivider Inc
Graham brings over 30 years of sales and marketing experience much of this in early technology startups. Graham leads the charge in DataDivider's sales and marketing effort embracing the early adopters of DataDivider's innovative solutions. For the past 15 years Graham has focused his career in early stage startups tackling compliance for both PCI DSS and Sarbanes... Oxley (SOX). At DataDivider he has helped the company transition from PCI DSS into managing Privacy Data for both GDPR (General Data Protection Regulation) and HIPAA (Health Insurance Portability & Accountability Act). Graham has been an active speaker throughout his career which has not only focused on compliance but on data management too. This combination gives great insight on how businesses manage privacy data today and the opportunities for managing this data in the future. Many of the startups Graham initiated continue to thrive today including Semafone, ClusterSeven and Gaine Solutions. Other companies were acquired where their products still generate considerable revenues including Rochade now at ASG and MDM at Informatica. more
Matthew Tyler, CEO, Blackfoot UK
Now in his 40s, Matthew Tyler has 25 years' experience working with some of the largest brands in strategic risk, security and compliance. In the mid-1980s Matthew worked for the fledgling Financial Services Authority in the UK, specialising in securities trading and investment management. Matthew then worked for a string of international finance organisations
...
including Standard Chartered and Lloyds of London. After a period of world travel, Matthew settled in Australia where he established IT security businesses focusing on regulatory compliance. After returning to the UK in the mid-1990s, Matthew set up a series of IT businesses specialising in deep packet inspection, SEO analytics and risk management, until founding Blackfoot UK in 2008. Blackfoot is now a leading security, risk and compliance consultancy company, and helps some of the largest retail brands, financial institutions, insurers, manufacturers and industry associations manage security, risk and compliance. Matthew's expertise lies in helping organisations understand the big picture, providing thought leadership and assisting large organisations commercialise opportunities. Blackfoot's mission is to enable clients to understand and mitigate the real-world risks they face.
more
Bob Spence, Head of Projects, Syntec
Bob has over 25 years' experience in the conception and implementation of technology-driven performance improvement programmes in the technology, aviation, consumer goods, and oil and gas industries, delivering projects to Fortune 500 organisations in North America, EMEA, and Asia Pacific. Bob brings to Syntec his experience leading global technology... rollouts to enhance our major project delivery capabilities as we grow in reach and scale. Outside of Syntec. Bob enjoys cooking, the sea, and writing about the impact of technology on civil society. more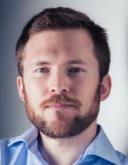 Jon Hawes, Head of Detect, Photobox
Jon runs the Detect function at Photobox, which encompasses Security Operations, Incident Response and Red Team Testing. He has worked in London and New York with the some of the world's largest financial institutions to solve complex security analytics challenges related to control assurance. Prior to Photobox he worked at a UK energy company on security... analytics for threat detection. more
Tim Gillott, Head of Compliance, Atos
Tim is currently responsible for defining the PCI DSS compliance delivery strategy and assuring the attainment and maintenance of PCI DSS compliance for Atos customers worldwide who require hosted Payment Card services. The... original PCI effort in Atos was a PCI DSS Compliance market offering set up by Tim from within Atos Consulting; subsequently he registered Atos as a QSA Company whose operations expanded into Europe, AsiaPac and North America. Tim held a QSA licence for 10 years and was the PCI SSC Primary Contact and QSA for Atos SE, overseeing Atos' QSA Company licensing, QSA employee training and assessment functions globally. more