Strategic Sponsors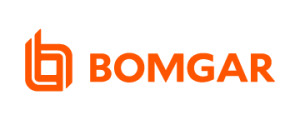 Bomgar's Privileged Identity & Access Management solutions significantly enhance the security posture of organisations without compromising productivity. Bomgar offers unparalleled protection against insider threats and external attacks, enabling organisations to achieve least privilege and protect critical data by defending privileged credentials, securing access pathways and protecting endpoints.
---

Duo Security helps defend organisations against data breaches by making security easy and effective. Duo Beyond, the company's category defining zero-trust security platform, enables organisations to provide trusted access to all of their critical applications, for any user, from anywhere, and with any device. The company is a trusted partner to more than 10,000 customers globally, including Dresser-Rand, Etsy, Facebook, K-Swiss, Random House, Yelp, Zillow, Paramount Pictures, and more. Founded in Michigan, Duo has offices in Ann Arbor and Detroit, as well as growing hubs in Austin, Texas; San Mateo, California; and London, UK. Visit duo.com to find out more.
---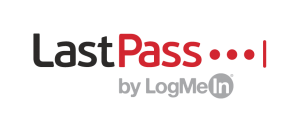 LastPass is a password manager and password generator that locks your passwords and personal information in a secure vault. LastPass autofills web browser and app logins for you, and generates new, secure passwords instantly.
One password is all you need with LastPass – your LastPass master password handles the rest. Store passwords and logins, create online shopping profiles, generate strong passwords, track personal information in photo & audio notes, and more.
---

My1Login is the UK's most secure, most widely-compatible, award-winning enterprise Identity & Access Management solution that enables organisations to mitigate password-related cyber-security risks, control user identities and help meet critical compliance obligations such as GDPR.

My1Login's IAM solution solves the problem of weak passwords and practices, enabling organisations to control user access and centralise identity through its Single Sign-On and Privileged Password Management. My1Login integrates with all app types - web apps, mobile apps, flash apps, virtualised apps, and even legacy, desktop-executable apps and mainframes.

Critical applications can be protected by auto-generated, strong, unique passwords that can be hidden from users, eliminating phishing. My1Login's auto-detection of application usage further reduces the attack surface by removing the blind spots created by Shadow IT.

My1Login was named the Identity and Access Management Solution of the Year at the recent Computing Security Awards.
---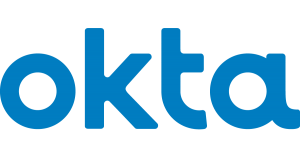 When technology is able to act on a consistent stream of information about a person, and still keep that information safe, it can do great things. Okta is built on that understanding. Our IT products uniquely use identity information to grant people access to applications on any device at any time, while still enforcing strong security protections. Our platform securely connects companies to their customers and partners. As the foundation for secure connections between people and technology, Okta helps companies fulfill their missions as quickly as possible. Today, thousands of organizations trust Okta to help them work faster, boost revenue, and stay secure.
---

OneLogin is the leader in Unified Access Management, Enabling Organizations to Access the World™. Businesses of all sizes use OneLogin to secure company data, while increasing IT administrator and end users efficiencies. Implementation of our identity management solutions can be achieved in hours not days, delivering a fully featured administrative and self-service portal. Our ability to handle on-premises and cloud/SaaS applications makes us the identity as a service vendor of choice for the hybrid enterprise. Two factor authentication, mobile identity management for one-click access on smartphones and tablets, and real-time directory synchronization add an extra layer of protection.
Once logged in, instant access to popular apps such as Office 365, G Suite, AWS and Workday is a workforce's dream, and with our extensive catalog of over 5,000 pre-integrated applications, you can be assured that your users will quickly gain secure one-click access to all the applications they need. And when employees depart, real-time offboarding instead of batch-processing protects corporate data. No matter where your users are or what device they are using, our identity and access management system is here to make users safe and productive - anytime, anywhere. As a pioneer in developing open standards for identity management, including SAML, OpenID Connect and SCIM, OneLogin's enterprise identity authentication system manages and secures millions of companies around the globe.
---
Branding Sponsors

Agari is trusted by leading Fortune 1000 companies including 6 of the top 10 banks and 3 of the world's leading social media networks to protect their organisations, partners and customers from advanced email attacks including phishing and business email compromise.
Email is the entry point for up to 95% of security breaches. The Agari Email Trust Platform is the only solution that verifies trusted email identities based on insight into 10 billion emails per day to stop advanced email threats that use identity deception.
Built by security experts for security experts, our expertise, tools and analytics effectively create a trusted email channel that reduces financial risk, protects organisations, partners and customers and secures their brand. Agari is a recipient of the JPMorgan Chase Hall of Innovation Award and recognised as a Gartner Cool Vendor in Security. Learn more at
http://www.agari.com
---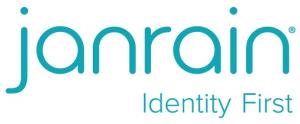 Janrain pioneered Customer Identity and Access Management (CIAM) and continues to lead the market with its industry-first innovations and global reach. The Janrain Identity Cloud® provides deep customer insights and single-view identity management of people and things, helping brands engage customers with highly personalized, consent-driven experiences that scale to the largest use cases while meeting all regulatory and consumer expectations for privacy, security and control. The company manages 1.75 billion digital identities, enabling digital transformation and consumer trust for the world's most recognized brands, including Pfizer, Samsung, Whole Foods, Philips, McDonald's and Dr Pepper. The company was founded in 2002 and is headquartered in Portland, Oregon with additional hubs throughout the US, UK, Latin America, India and China. Twitter: @janrain.
---