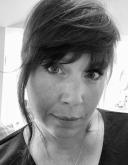 Darcy Delich-Coull, Head IT Security & Compliance, Footasylum
Darcy Delich-Coull, a trained lawyer originally from Texas, has extensive experience and a driving passion in all things information security, cybersecurity, compliance, fraud detection/prevention, security vendor technology, social media risks, and the associated legal action taken against cybercrime criminals. Her favourite part of her career now, after consulting... for a decade, is IT security within the retail industry and being a part of keeping the online world a safe place for businesses, consumers, and individuals every day. more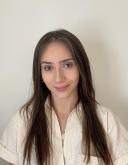 Danielle Sudai, Security Operations Lead, Deliveroo
Danielle is a DevSecOps lead who joined the security industry when she turned 18 in her Military Service. Today, she leads Security Operations at Deliveroo, responsible for real-time detection and creation of the security use-cases for real-time security breaches of all Deliveroo's Cloud Assets and SaaS solutions. After working in the security software industry, Danielle... started focusing on Cloud Security and relocated to the UK to lead compliance & visibility within GCP, AWS and Azure working for financial services. She has been consulting in her roles for various processes based on security posture and global standards, and investigating threat models to adjust response levels from an operational perspective. Danielle is also a hands-on engineer - she has co-engineered a GCP compliance & visibility scanner and helped deploy security solutions across cloud environments. more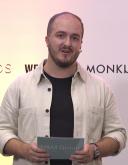 Maxime Cartier, Former Head of Security Culture & Competence, H&M Group
Maxime Cartier has spent the past 8 years creating security awareness, behavior and culture programs for some of the biggest companies in the world, including at H&M Group. In a world where 80% of cybersecurity breaches involve the human element, he is constantly striving to help organisations and the broader community mature their approach to reduce the human risk.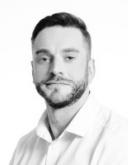 Jonathon Concannon, Group Information Security Manager, Boohoo Group PLC
Jonathon Concannon is the Group Information Security Manager at Boohoo Group PLC, leading Information Security which has three main pillars - Security Operations, GRC and Vulnerability Management across their 13 brands, including household names like Debenhams, Pretty Little Thing, Boohoo and Karen Millen. Jonathon has ten years of infrastructure, networking, and... security experience across the private and public sectors, as well as first-hand experience in recovering from a significant cyber attack, this experience has given him a unique perspective on the importance of having robust security measures in place, and the critical role of information security leaders in ensuring the safety of organisational data and systems. In addition, he is a Certified Information Systems Security Professional, Certified Cloud Security Professional, and a member of the International Information System Security Certification Consortium (ISC²). When not dealing with the fast-paced environment of a global fashion brand, Jonathon enjoys participating in sports, downtime with his family and hiking. more
Simon Goldsmith, Director for Information Security, OVO Energy
Simon has been in security for over 20 years and has built security and intelligence capabilities for military platforms, national security, financial services, energy and global retail sectors. He has lived and worked in Asia, mainland Europe, Middle East as well as the UK and can speak to both successes and failures in national... security, security and privacy regulations, financial crime and securing DevOps transformation in both large and small enterprises. A passion for sport and a semi-professional career in rugby provide an alternative perspective on business resilience and performance. Simon is a passionate advocate for security as a team sport with an urgent need for more diversity and inclusive behaviours in the profession. more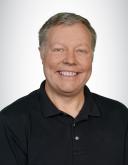 Jeremy King, VP, Regional Head for Europe, PCI Security Standards Council
Mr. King leads the Council's efforts in increasing adoption and awareness of the PCI Security Standards internationally. In this role, Mr. King works closely with the Council and representatives of its policy-setting executive committee from American Express, Discover, JCB International, Mastercard and Visa, Inc. His chief responsibilities include gathering feedback... from the merchant and vendor community, coordinating research and analysis of PCI SSC-managed standards through all international markets, and driving education efforts and Council membership recruitment through active involvement in local and regional events, industry conferences and meetings with key stakeholders. He also serves as a resource for Approved Scanning Vendors (ASVs), Qualified Security Assessors (QSAs), Internal Security Assessors (ISAs), PCI Forensic Investigators (PFIs), and related staff in supporting regional training, certification and testing programs. more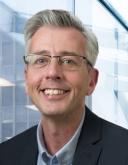 Simon Turner, Senior Manager Security Governance & Compliance, BT Group
A highly experienced technology and telco leader Simon brings three decades of industry experience to the forefront having worked in numerous highly regulated roles. Working with BT's most complex customers Simon's background gives him valuable insights and practical experiences to support cybersecurity, compliance risk management, and governance decisions.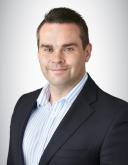 James Vale, Senior Business Information Security Officer, Barclays Consumer Banking and Payments
James is a technically and commercially focused payments and cyber security evangelist, with over 10 years in payments and cyber security. Currently a Senior Business Information Security Office at Barclays, James was previously a Product Manager for over 8 years, with a track record of successfully running SME PCI DSS compliance programme for acquiring... banks, and was running the SME PCI DSS programme and data breach management programme for Barclaycard Payments. James also serves as the Barclays Bank PLC primary representative of the PCI Council's Board of Advisors, and has done so for the past four and a half years. more
Barry Swick, PCI Compliance Manager, WSH Group
Barry is responsible for managing and maintaining PCI compliance throughout WSH group, working closely with acquirers, service providers and his operations and IT teams to ensure all solutions are compliant. Barry started his hospitality career in hotels and was the youngest general manager of a deluxe Mayfair hotel. He then moved into contract catering operations... and managed a number of premium clients at a national level. About 7 years ago, he took on a project to introduce Contactless payments to the WSH group business and never looked back, eventually creating the role of PCI Compliance manager for the WSH group. WSH group are the largest independent hospitality company in the UK with several operating brands in various sectors of the hospitality industry including public cafes, restaurants, schools, colleges, and universities, to corporate contract catering and reception. more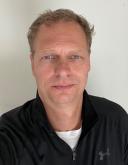 Miles Hood, UK Territory Manager, Tenable
Miles Hood is the Tenable UK Territory Manager looking after major Accounts. Miles has been providing a variety of IT Services, Security and Consultancy for over twenty years to his clients. Whilst this has been across multiple vertical markets, much of his time has been spent within the retail vertical. Miles has worked with many of the UK's largest grocery, fashion... and department stores, their associated eCommerce systems and the vast quantities of valuable data that retailers now hold. He has been with Tenable for the last four years and is a passionate advocate of the evolution of Vulnerability Management to Exposure Management. more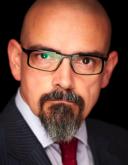 Andy Lalaguna, Senior Solutions Architect, eSentire
Andy Lalaguna is a business focused Senior Solutions Architect with significant experience working with international organisations. Andy brings out the best in people and systems, whilst solving real world business challenges. Andy is a technologist who enthuses and engages clients and audiences, to drive forward their technological investment, improve their... understanding, and help the realisation of their potential. Recently his focus has been on evangelising on Zero Trust as an approach and architecture for the modern hybrid and distributed IT infrastructure. more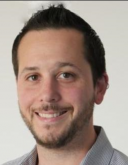 Chris Jones, Senior Sales Engineer, Forcepoint
Chris has worked in the Security sector for 19 years, starting with what became Forcepoint's cloud security solution, and then expanding his expertise into Data Security. Currently a Senior Sales Engineer, Chris started his career as an Account Manager, and combined with his technical capabilities, he's able to understand customer issues and their potential fixes... from all sides. Chris has worked with organisations of all types and sizes and has experienced many varied approaches to security more