Strategic Sponsors 2023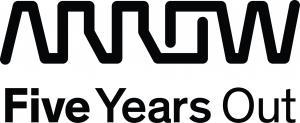 For more information, please visit: www.arrowecs.co.uk/
---

Corelight transforms network and cloud activity into evidence so that data-first defenders can stay ahead of ever-changing attacks. Delivered by our Open NDR Platform, Corelight's comprehensive, correlated evidence gives you unparalleled visibility into your network. This evidence allows you to unlock new analytics, investigate faster, hunt like an expert, and even disrupt future attacks.
Our on-prem and cloud sensors go anywhere to capture structured, industry-standard telemetry and insights that work with the tools and processes you already use. Corelight's global customers include Fortune 500 companies, major government agencies, and research universities.
---

CrowdStrike (Nasdaq: CRWD), a global cybersecurity leader, has redefined modern security with one of the world's most advanced cloud-native platforms for protecting critical areas of enterprise risk – endpoints and cloud workloads, identity and data.
Powered by the CrowdStrike Security Cloud and world-class AI, the CrowdStrike Falcon® platform leverages real-time indicators of attack, threat intelligence, evolving adversary tradecraft and enriched telemetry from across the enterprise to deliver hyper-accurate detections, automated protection and remediation, elite threat hunting and prioritized observability of vulnerabilities.
Purpose-built in the cloud with a single lightweight-agent architecture, the Falcon platform delivers rapid and scalable deployment, superior protection and performance, reduced complexity and immediate time-to-value.
CrowdStrike: We stop breaches.
---

SentinelOne's cybersecurity solution encompasses AI-powered prevention, detection, response and hunting across endpoints, containers, cloud workloads, and IoT devices in a single autonomous platform.
---

Tanium offers a proven platform for endpoint visibility and control that transforms how organizations manage and secure their computing devices with unparalleled speed and agility. Many of the world's largest and most sophisticated organizations, including more than half of the Fortune 100, top retailers and financial institutions, and four branches of the US Armed Forces rely on Tanium to make confident decisions, operate efficiently and effectively, and remain resilient against disruption. Tanium ranks 7th on the Forbes list of "Top 100 Private Companies in Cloud Computing" for 2019 and 10th on FORTUNE's list of the "100 Best Medium Workplaces." Visit us at www.tanium.com and follow us on LinkedIn and Twitter.
---

ThreatLocker® is a leader in endpoint security technologies, providing enterprise-level cybersecurity tools for the Managed Services Provider (MSP) industry, to improve the security of servers and endpoints. ThreatLocker's combined Application Allowlisting, Ringfencing™, Storage Control, Elevation Control, and Endpoint Network Access Control (NAC) solutions are leading the cybersecurity market towards a more secure approach of blocking the exploits of unknown application vulnerabilities. To learn more about ThreatLocker® visit: www.threatlocker.com
---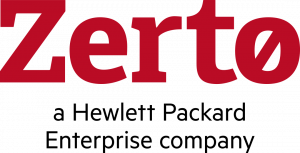 Zerto, a Hewlett Packard Enterprise company, empowers customers to run an always-on business by simplifying the protection, recovery, and mobility of on-premises and cloud applications. Zerto's cloud data management and protection platform eliminates the risks and complexity of modernization and cloud adoption across private, public, and hybrid deployments. The simple, software-only platform uses continuous data protection at scale to converge disaster recovery, backup, and data mobility. Zerto is trusted by over 9,500 customers globally and is powering offerings for Microsoft Azure, IBM Cloud, AWS, Google Cloud, Oracle Cloud, and more than 350 managed service providers. 
---
Education Seminar Sponsors 2023

Binalyze is the world's fastest and most comprehensive Digital Forensics and Incident Response platform. Our software remotely, securely collects more than 360+ digital forensic artifacts in under 10 minutes. Integrating with SIEM, SOAR and EDR systems automates this process, reducing the overhead on the SOC team and preventing costly delays.
---

The Exclusive Networks Group connects new and growing global technology providers for the pan-European market through their "Super Value Add Distributor" model. The company specializes in security, networking, infrastructure, and storage solutions for the "Smarter Social Enterprise." Known as early adopters and technology experts, they distribute products from leading and emerging manufacturers from Europe, the USA, and the Far East exclusively through the indirect channel.
With their integrated solution platform, CARM (Cyber Attack Remediation and Mitigation), they are at the forefront of post-breach security, which involves security measures after security breaches have occurred. This unique platform seamlessly integrates provider technologies into a comprehensive, fully traceable end-to-end solution, enabling companies to identify, contain, respond to, eliminate, and restrict the impact of security breaches.
The question is not "if" but "when" a security breach will occur. And when it does, you need the right providers for integrated security who can act accordingly, identifying the time and place of the breach and deciding what to do next. The Cyber Attack Remediation & Response Platform (CARM) from Exclusive Networks ensures that you are prepared when the inevitable happens!
For more information please visit: www.exclusive-networks.com
---

Hoxhunt is a global leader in Human Risk Management. The innovative Hoxhunt AI driven human risk platform scales your security culture and behaviour change that enables people to detect and report cyberattacks that have bypassed your technical security layers, reducing the risk to organizations from sophisticated cyberattacks targeting humans. Leading organizations of all sizes, including Bird & Bird, Airbus, Docusign, IGT, Nokia and Qualcomm all rely on Hoxhunt for their Human Risk Management solutions that mitigate their most critical risks across email, cloud, social media, and the web.
---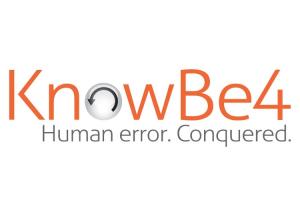 KnowBe4, the provider of the world's largest security awareness training and simulated phishing platform, is used by more than 50,000 organisations around the globe. Founded by IT and data security specialist, Stu Sjouwerman, KnowBe4 helps organizations address the human element of security by raising awareness about ransomware, CEO fraud, and other social engineering tactics through a new-school approach to awareness training on security. Kevin Mitnick, an internationally recognised cybersecurity specialist and KnowBe4's Chief Hacking Officer, helped design the KnowBe4 training based on his well-documented social engineering tactics. Tens of thousands of organisations rely on KnowBe4 to mobilize their end users as their last line of defence.
---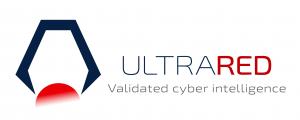 Defending your organization against cyber threats is a never-ending challenge. Technology driven initiatives such as digital transformation, cloud migration and SaaS adoption contribute to a constantly changing attack surface that needs to be understood and managed. To keep pace, Red Teams and Penetration Testing Teams are increasingly looking for ways to standardise and automate their activities, working smarter to identify and remediate exposures at scale.
The UltraRed Continuous Threat and Exposure Management Platform enables cyber teams to dramatically improve their detection and response rates. UltraRed delivers prioritized and verified vulnerabilities that can be actioned without the need for further investigation. Supporting intelligence and remediation guidance for each vector facilitates a smooth handover to remediation teams. For more information, please visit https://www.ultrared.ai/
---

At Virtru, we empower organizations to easily unlock the power of data while maintaining control, everywhere it's stored and shared. Virtru is trusted by more than 7,000 global customers to power their Zero Trust strategies and safeguard their most sensitive data in accordance with the world's strictest privacy, compliance and data sovereignty requirements. Creators of TDF (Trusted Data Format), the open industry standard for persistent data protection, Virtru provides encryption technology for data shared through email, collaboration tools, cloud environments, and enterprise SaaS applications. For more information, visit https://www.virtru.com/fr or follow us on Twitter at @virtruprivacy.
---
Networking Sponsor 2023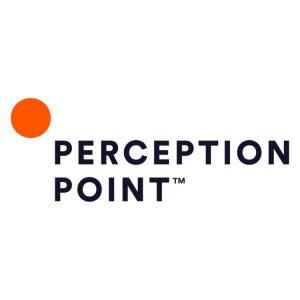 Perception Point is a Prevention-as-a-Service company for the fastest and most accurate next-generation detection, investigation, and remediation of all threats across an organization's main attack vectors - email, web browsers, and cloud collaboration apps. The solution's natively integrated and fully managed incident response service acts as a force multiplier to the SOC team, reducing management overhead, improving user experience and delivering continuous insights; providing proven best protection for all organizations.
Deployed in minutes, with no change to the enterprise's infrastructure, the patented, cloud-native and easy-to-use service replaces cumbersome legacy systems to prevent phishing, BEC, spam, malware, zero-days, ATO, and other advanced attacks well before they reach end-users. Fortune 500 enterprises and organizations across the globe are preventing attacks across their email, web browsers and cloud collaboration channels with Perception Point.
To learn more about Perception Point, visit our website, or follow us on LinkedIn, Facebook, and Twitter.
---