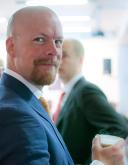 Richard Watne, Senior Vice President & Chief Security Officer, Telenor
Mr. Watne is Senior Vice President and Chief Security Officer at Telenor Group, and an advisor to EUROPOL. He holds a bachelor's degree in Computer Science from University of Agder in Norway and an Executive MBA from ESCP Business School in Paris, France. Watne has more than 20 years of professional experience with information security and cyber risk management... in Europe and Asia – primarily within financial services, telecommunications and critical infrastructure. Over the years he's held numerous board and committee positions with different professional bodies and is a regular speaker at industry events. A long-term ISACA member, he's been a chapter leader for several years and served as the president of the ISACA Norway Chapter. In 2021 Mr. Watne was named amongst the Global Topp 100 Leaders in Information Security by Corinium Global Intelligence, and in 2022 he was one of the finalists for the Outstanding Chief Information Security Officer -award, handed out by the OSPAs. more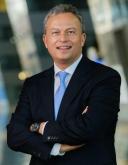 Dr. Manfred Boudreaux-Dehmer, CIO, NATO
Dr. Manfred Boudreaux-Dehmer is the inaugural Chief Information Officer (CIO) of the North Atlantic Treaty Organization (NATO). His principal responsibility is to realize the Allies' vision for Information and Communications Technology (ICT) in support of NATO's purpose to guarantee freedom and security of its 31 member nations. Under the mandate of the North... Atlantic Council, and under the delegated authority of the NATO Secretary General, he is entrusted with facilitating ICT coherence across NATO's 50+ civil and military entities with 25,000 users. He also performs the Chief Information Security Officer (CISO) function as the Single Point of Authority for all cybersecurity issues. From 2010 until 2021, Dr. Boudreaux-Dehmer directed all global computing and information technology systems for Sierra Wireless in Vancouver, Canada. The company provides Internet of Things (IoT) solutions that empower businesses to thrive in the interconnected global economy. Prior to assuming this role, he spent eight years at Hewlett-Packard (HP) IT in Business Intelligence and Strategy & Planning leadership roles. From 1993 to 2002, he oversaw Supply Chain systems at Compaq's Latin America Division in Houston, Texas and São Paulo, Brazil. Prior to that, he supported material planning processes at Compaq's European Headquarters in Munich, Germany and Gorinchem, The Netherlands. Dr. Boudreaux-Dehmer has an MBA from Duke University in North Carolina. He holds a Master of Science in Research and a Doctorate in Business Administration from the University of Reading in the UK. more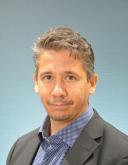 Jani Räty, CISO/Associate Director, Nordic Investment Bank
Jani started his career as a scientist and moved later into a career involving quality, information and security management. Experience in international companies in biotechnology, medical devices, SaaS solutions and finance has provided him a unique insight that often security problems have common root causes despite of the industry and regulations. Currently his... main focus is being a CISO at Operational Risk and Security Control in the 2nd line of Nordic Investment Bank. more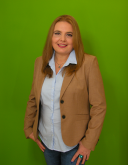 Andrea Szeiler, Global CISO, Transcom
Andrea Szeiler is a passionate IT Cybersecurity expert working as the global CISO of Transcom. She is also a mentor and the proud founder and former president of WITSEC (Women in IT Security) and serves as a role model for the next generation. She is an active member of several security initiatives and associations. Her passion is to help motivated women to... land their dream role in IT security by mentoring them and guiding them through potential challenges which they may face along this journey. She helps organisations and senior executives to protect the services provided to their clients by defining the appropriate controls according to the risk portfolio without spending more than is required. She also partners and builds strategic cooperations with stakeholders and business leaders to define global IT Security Governance Frameworks working together with SMEs and local compliance teams. She has built high performing teams delivering on critical business projects with a customer first approach. more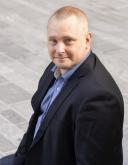 Sami Vellonen, Director, InfoSec & Engineering, Terveystalo
Passionate people, technology and infosec leader, enabler, and doer. Seasoned professional with +25 years of experience in digitalizing various industries from startups to international giants.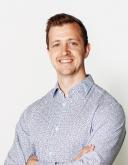 Thomas Stig Jacobsen, Head of IT Security, Lunar
Thomas is an experienced developer, architect and security professional supporting Lunar (a neobank in Denmark, Sweden and Norway) from a small startup on day one to a scale-up of more than 500 employees across the Nordics. In his function as Head of IT security he is responsible for the overall IT security for the customers and employees of the bank. This includes the... definition of strategy on information security aligning European and national regulatory frameworks with the internal policies and technical implementations in Lunar more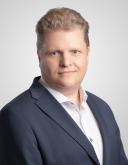 Vesa Tupala Group CISO, Mandatum
Vesa is the Group CISO position at Mandatum. He has 25 years of experience in operational risk management with a strong understanding of enterprise landscape, especially in finance sector, and executive engagement focused on security development and fighting against e-crime. At work, he is solution-oriented. At home, he gets excited about mountain biking and hiking.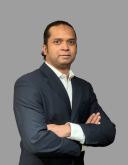 Ahsan Habib, DevSecOps Architect & Security, Terveystalo
Ahsan Habib is a DevSecOps Architect, with over ten years of experience across various IT domains, with a current focus on advancing application security. His expertise in managing large-scale infrastructure migrations and IT operations reflects a profound understanding of the IT landscape. Ahsan's dedication to integrating security into every facet of technology... highlights his deep commitment to enhancing IT service management and operational efficiencies. His approach is grounded in practicality and adaptability, ensuring steady progress and relevance in the dynamic field of DevSecOps more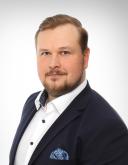 Matias Virta, Chief Business Continuity & Security Manager, Nordic Investment Bank
Matias has a strong background in creating solutions and models to embrace operational resilience and business continuity in complex international environments. He's been working for over a decade in the areas of business continuity, security and crisis management in the finance sector. In the current unpredictable and unstable times, he has been guiding the organisation... forward as prepared to face, respond and recover from the crisis by understanding the threat landscape and possible impacts. more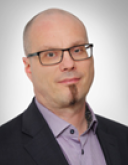 Timo Wiander, CISO, Enfuce
Timo is the CISO of Enfuce Financial Services Ltd and has over 25 years' experience working in information security, primarily in the protection of critical infrastructure.... Within the nuclear energy field, he set and supervised the information security requirements for Finnish nuclear facilities and participated in the international development and training on the IAEA's information security guidelines. Timo has led the development of an information security training program for the Finnish financial sector along with different banks and State authorities. He actively collaborates in different information security related activities. more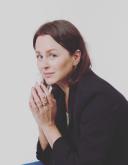 Noora Hammar, Head of Security Assurance, Volvo Group
Noora is a seasoned cybersecurity professional with extensive experience working in various roles under the cyber and information security umbrella. Besides her daily job duties as the Head of Security Assurance at Volvo Group, she is an active contributor in the Finnish NGO scene, being the founder of Women4Cyber Finland, co-founder of Next Gen Hack FI, former... Chairwoman of HelSec and Board Member of the Nordic Security event, Disobey. Noora is an active advocate for women working towards establishing a career in cybersecurity, also mentoring people trying to find their way into the cybersecurity field. Noora is a firm believer in the power of diversity and wants to empower people to succeed. more