Strategic Sponsor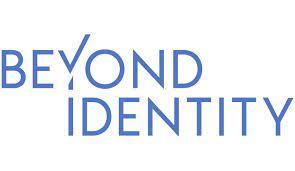 Organisations rely on Beyond Identity to secure identities on the internet. Beyond Identity secures access to SaaS applications and cloud resources to protect data and privacy. Breaking down the barriers between cybersecurity, identity, and device management, Beyond Identity provides the most secure authentication on the planet, and dramatically improves the way the world logs in.
With the Beyond Identity Passwordless Identity Platform, organisations can eliminate passwords, positively verify user identities, confirm device trust, and enforce risk-based access controls. Beyond Identity enables security teams to implement zero-trust so their organisations can safely and securely work in hybrid-work environments with increasingly cloud-centric IT. Organisations turn to Beyond Identity to stop cyberattacks, protect their most critical data, and meet compliance requirements.
We offer SaaS, subscription-based software.
Founded in 2019, Beyond Identity is headquartered in NYC, and has offices in Boston, Dallas, and London.
For more information please visit https://www.beyondidentity.com/
---
BeyondTrust is the worldwide leader in Privileged Access Management (PAM), empowering organizations to secure and manage their entire universe of privileges. Our integrated products and platform offer the industry's most advanced PAM solution, enabling organizations to quickly shrink their attack surface across traditional, cloud and hybrid environments.
The BeyondTrust Universal Privilege Management approach secures and protects privileges across passwords, endpoints, and access, giving organizations the visibility and control they need to reduce risk, achieve compliance, and boost operational performance. Our products enable the right level of privileges for just the time needed, creating a frictionless experience for users that enhances productivity.
With a heritage of innovation and a staunch commitment to customers, BeyondTrust solutions are easy to deploy, manage, and scale as businesses evolve. We are trusted by 20,000 customers, including more than 70 percent of the Fortune 500, and a global partner network. Learn more at www.beyondtrust.com.
---

BlackBerry provides intelligent security software and services to enterprises and governments around the world. The company secures more than 500M endpoints including 175M cars on the road. Based in Waterloo, Ontario, the company leverages AI and machine learning to deliver innovative solutions in the areas of cybersecurity, safety and data privacy solutions and is a leader in the areas of endpoint security management, encryption, and embedded systems. BlackBerry's vision is clear—to secure a connected future you can trust. BlackBerry. Intelligent Security. Everywhere.
For more information, visit BlackBerry.com and follow @BlackBerry.
---

Darktrace (DARK.L), a global leader in cyber security artificial intelligence, is on a mission to free the world of cyber disruption. Breakthrough innovations in our Cyber AI Research Centre in Cambridge, UK have resulted in over 100 patents filed and research published to contribute to the cyber security community. Rather than study attacks, our technology continuously learns and updates its knowledge of 'you' and applies that understanding to optimize your state of optimal cyber security. We are delivering the first ever Cyber AI Loop, fuelling a continuous end-to-end security capability that can autonomously spot and respond to novel in-progress threats within seconds. Darktrace employs over 2,000 people around the world and protects over 7,400 customers globally from advanced cyber threats. Darktrace was named one of TIME magazine's 'Most Influential Companies' in 2021. To learn more, visit https://darktrace.com.
---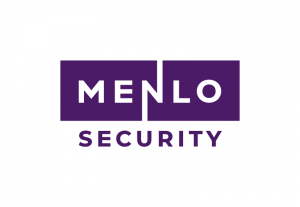 Menlo Security protects organizations from cyberattacks by seeking to eliminate the threat of malware from the web, documents, and email. Our cloud-based Isolation Platform scales to provide comprehensive protection across enterprises of any size, without requiring endpoint software or impacting the end-user experience. Menlo Security is trusted by major global businesses, including Fortune 500 companies and financial services institutions.
---

OneTrust is the category-defining enterprise platform to operationalize trust. More than 12,000 customers, including half of the Fortune Global 500, use OneTrust to make trust a competitive differentiator, implementing central agile workflows across Privacy and Data Governance, GRC and Security Assurance, Ethics and Compliance, and ESG and Sustainability. The OneTrust platform is backed by 200 patents and powered by the OneTrust Athena™ AI and robotic automation engine. The OneTrust platform is backed by 200 patents and powered by the OneTrust Athena™ AI.
Learn more: OneTrust.com and LinkedIn.
---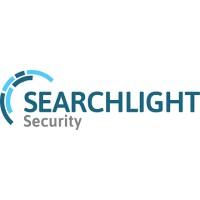 Like all of the greatest innovations, Searchlight Security was born out of the need to solve a problem: criminals being able to act with impunity on the Darkweb.
Founders and long-term friends Ben Jones and Dr Gareth Owenson decided to use their combined skills, knowledge and experience to create a solution to this problem, and so Searchlight Security came into being.
A pre-eminent Tor expert, Gareth combined cutting edge cyber-defence experience and ground-breaking academic research with Ben's experience in defence to create a world-leading suite of investigative Darkweb products which afford business and law enforcement agencies an unmatched toolset in their fight against criminal activity on the Darkweb.
Utilized by the world's most innovative and forward-thinking government agencies, companies and charities, Searchlight Security are shedding a light into the most hidden realms of the Darkweb for all to see, and fulfilling their mission of protecting society as a whole.
---
Education Seminar Sponsor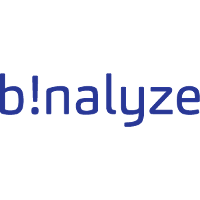 Binalyze is the world's fastest and most comprehensive enterprise forensics solution. Our
software remotely, securely and automatically collects more than 160 digital forensic artifacts in under 10 minutes.
With evidence collected, our Timeline, Triage, interACT and DRONE product modules help you analyse, collaborate and complete incident response investigations quickly to dramatically reduce dwell time and make reporting compliance simpler.
Binalyze saves you time, reduces cyber security operational costs in your SOC and helps you prevent financial and reputational losses associated with cyber attacks
---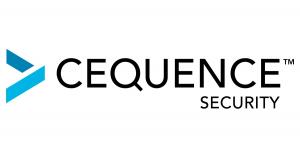 Organizations trust Cequence Security to protect their web apps and APIs with the most effective and adaptive defense against online fraud, business logic attacks, exploits and unintended data leakage, which enables them to remain resilient in today's ever-changing business and threat landscape.
---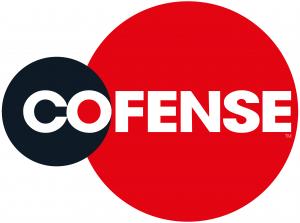 Millions of Ransomware, Business Email Compromise and Credential Harvesting attacks bypass expensive email security solutions every year. They are in your users' inboxes right now.
Cofense is the only company that combines a global network of 30 million people reporting phish with advanced AI-based automation to stop phishing attacks fast. That's why over half of the Fortune 500 trust us.
We're Cofense. We Stop Phish.
Our Phishing Detection and Response platform catches the phishing emails that your secure email gateway inevitably misses. We deliver the technology and insight needed to detect, analyze, and stop phishing attacks.
Cofense® is the leading provider of phishing detection and response solutions. Designed for enterprise organizations, the Cofense Phishing Detection and Response (PDR) platform leverages a global network of nearly 30 million people actively reporting suspected phish, combined with advanced automation to stop phishing attacks faster and stay ahead of breaches. When deploying the full suite of Cofense solutions, organizations can educate employees on how to identify and report phish, detect phish in their environment and respond quickly to remediate threats. With seamless integration into most major TIPs, SIEMs, and SOARs, Cofense solutions easily align with existing security ecosystems. Across a broad set of Global 1000 enterprise customers, including defense, energy, financial services, healthcare and manufacturing sectors, Cofense understands how to improve security, aid incident response and reduce the risk of compromise. For additional information, please visit www.cofense.com or connect with us on Twitter and LinkedIn.
---

CounterCraft is the next generation of threat intelligence. The CounterCraft Cyber Deception Platform offers active defense powered by high-interaction deception technology. CounterCraft detects threats early, collects personalized, actionable intelligence, and enables organizations to defend their valuable data in real time. The award-winning solution, fully integrated with MITRE ATT&CK®, fits seamlessly into existing security strategies and uses powerful automation features to reduce operator workload.
Founded in 2015, CounterCraft is present in London, New York, and Madrid, with R&D in San Sebastian, Spain. CounterCraft recently raised additional funding from venture capital firms including cybersecurity-specific funds Adara Ventures, eCAPITAL, In-Q-Tel and Evolution Equity, bringing the total investment to date to $10 million. Learn more at www.countercraftsec.com
---

Digital Element, is the industry-leading geolocation and IP data services provider. Our solutions offer accurate and time-relevant information about online entities such as location, proxy/VPN, ISP, time zone, and more. Our accurate data allows real-time intelligence about inbound/outbound network traffic, provides location/connection type, identifies potential threats, and is critical to instantly identifying and evaluating suspicious transactions.
Our solutions help to: balance risk management, shore up fraud controls, and strengthen digital profiles; Identifying: suspect traffic, real-time global location data and mobile network information.
Customers such as JP Morgan Chase, BBC, AWS, Experian, Criteo, Oracle, Codewise, AppsFlyer, eTrade, DoubleVerify, SourceFire, eBay, LogRhythm, and more utilize our solutions.
---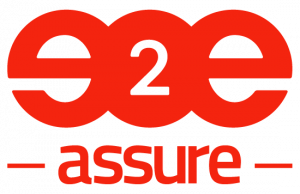 e2e-assure provide CISOs, CEO's and other owners of cyber risk with confidence, through transparent and tailored Security Operations Centre (SOC) and Managed Detection and Response (MDR) services. We leverage existing investments to reduce the total cost of ownership and share our cyber security expertise through our Cyber Maturity Programme.
We believe that passionate and diverse people are key to dealing with the complex and dynamic challenges of cyber security. We do this through hiring great people and investing in them throughout their careers at e2e.
We don't buy into technology being the single answer and build our services around having just enough technology, supported by world-class people and processes. We make life easier for ourselves and our customers, providing rich data across all technologies within a network through a single pane of glass using our SOC Platform, Cumulo.
These principles support all our Security Operations Centre (SOC) services, from our Microsoft Defender Services to SOC Simulation, from Proof of Concepts to full SOC models.
---

Egress makes digital communication safer for everyone. As advanced and persistent cybersecurity threats continue to evolve, we recognize that people get hacked, make mistakes, and break the rules. Egress's Intelligent Cloud Email Security suite uses patented self-learning technology to detect sophisticated inbound and outbound threats, protect against data loss, resulting in the reduction of human activated risk.
Used by the world's biggest brands, Egress is private equity backed and has offices in London, New York, and Boston
---

FireMon is the only real-time security policy management solution built for today's complex multi-vendor, enterprise environments. Supporting the latest firewall and policy enforcement technologies spanning on-premises networks to the cloud, only FireMon delivers visibility and control across the entire IT landscape to automate policy changes, meet compliance standards, and minimize policy-related risk. Since creating the first-ever policy management solution in 2004, FireMon has helped more than 1,700 enterprises in nearly 70 countries secure their networks. FireMon leads the way with solutions that extend and integrate policy management with today's latest technologies including SD-WAN, SASE, XDR, and SOAR.
---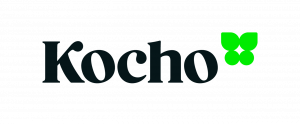 At Kocho, we believe greatness lies in everyone. That's why we exist, to help companies realise their potential.
By combining the power of Microsoft cloud technology with world-class identity, cyber security and our team of brilliant people - we take our clients on a journey of secure transformation.
And we're with you every step of the way. Because the path to greatness isn't walked alone. We help you adopt and embrace the right tech solutions at the right time.
The result? Sustainable and secure growth that amplifies your business success.
Kocho. Become greater.

https://kocho.co.uk/
---

Obsidian Security is the first truly comprehensive threat and posture management solution built for SaaS. Our platform consolidates data across core applications to help your team optimize configurations, reduce over-privilege, and mitigate account compromise and insider threats. The company was founded in 2017 by industry experts from Carbon Black and Cylance including Ben Johnson, Glenn Chisholm and Matt Wolff. Notable Fortune 500 companies trust Obsidian Security to secure SaaS applications, like Salesforce, Workday, Microsoft 365, ServiceNow, Google Workspace and Github. Headquartered in Southern California, Obsidian Security is privately-held and backed by Menlo Ventures, IVP, Greylock, GV, Norwest Venture Partners, and Wing. For more information, visit www.obsidiansecurity.com.
---

Swimlane is the leader in cloud-scale, low-code security automation. Swimlane unifies security operations in-and-beyond the SOC into a single system of record that helps overcome process and data fatigue, chronic staffing shortages, and quantifying business value. The Swimlane Turbine platform combines human and machine data into actionable intelligence for security leaders.
---
Networking Sponsor

RevealSecurity detects malicious insiders and imposters by monitoring user journeys in enterprise applications. RevealSecurity's detection is ubiquitous - applied on any application, and across applications, including SaaS applications, cloud applications and custom-built applications. The detection protects enterprise organizations against cases in which either an authenticated user is taking advantage of their permissions to perform malicious activities, or when an impersonator successfully bypasses authentication mechanisms to pose as a legitimate user. RevealSecurity's tracking of user journeys does not rely on application-specific rules, and is instead powered by innovative user journey analytics, combined with a unique clustering engine to accurately detect abnormal journeys which reflect malicious activities.
---
Branding Sponsor

​​​​​Balbix enables businesses to reduce cyber risk by identifying and mitigating their riskiest cybersecurity issues faster. Our SaaS platform, the Balbix Security Cloud™, ingests data from businesses' security and IT tools so they can understand every aspect of their cybersecurity posture, build a unified cyber risk model and obtain actionable insights for risk reduction. With Balbix, businesses can automate inventory of their cloud and on-premise assets, conduct continuous risk-based vulnerability management and quantify cyber risk in dollars.
---

Tessian is a machine intelligent email security platform that automatically prevents security threats like misaddressed emails, unauthorised emails and non-compliance. Tessian uses machine learning to understand normal email communication patterns in order to automatically identify email security threats in real time, without the need for end user behaviour change or pre-defined rules and policies. Tessian makes email safe at some of the world's largest enterprises across the financial, legal and technology sectors.

To find out more, visit www.tessian.com.
---