Strategic Sponsor

Darktrace (DARK:L), a global leader in cyber security AI, delivers world-class technology that protects over 5,000 customers worldwide from advanced threats, including ransomware and cloud and SaaS attacks. The company's fundamentally different approach applies Self-Learning AI to enable machines to understand the business in order to autonomously defend it. Headquartered in Cambridge, UK, the company has 1,500 employees and over 30 offices worldwide. Darktrace was named one of TIME magazine's 'Most Influential Companies' for 2021.
---

ExtraHop provides cloud-native network detection and response for the hybrid enterprise. Our breakthrough approach analyzes all network interactions and applies cloud-scale machine learning for complete visibility, real-time detection, and guided investigation. With this approach, we help the world's leading enterprises including Home Depot, Credit Suisse, Caesars Entertainment, and Liberty Global to rise above the noise of alerts, organizational silos, and runaway technology. Whether you're investigating threats, ensuring the availability of critical applications, or securing your investment in cloud, ExtraHop helps you protect and accelerate your business. Learn more at ​www.extrahop.com​.
---
Fortinet makes possible a digital world that we can always trust through its mission to protect people, devices, applications and data everywhere. This is why the world's largest enterprises, service providers, and government organizations choose Fortinet to securely accelerate their digital journey. The Fortinet Security Fabric platform delivers broad, integrated, and automated protections across the entire digital attack surface, securing critical devices, data, applications, and connections from the data centre to the cloud to the home office. Ranking #1 in the most security appliances shipped worldwide, more than 510,000 customers trust Fortinet to protect their businesses. And the Fortinet NSE Training Institute, an initiative of Fortinet's Training Advancement Agenda (TAA), provides one of the largest and broadest training programs in the industry to make cyber training and new career opportunities available to everyone. Learn more at https://www.fortinet.com, the Fortinet Blog, or FortiGuard Labs
---

IntSights is revolutionizing cybersecurity operations with the industry's only all-in-one external threat protection platform designed to neutralize cyberattacks outside the wire. Our unique cyber reconnaissance capabilities enable continuous monitoring of an enterprise's external digital profile across the clear, deep, and dark web to identify emerging threats and orchestrate proactive response. Tailored threat intelligence that seamlessly integrates with security infrastructure for dynamic defense has made IntSights one of the fastest-growing cybersecurity companies in the world. IntSights has offices in Amsterdam, Boston, Dallas, New York, Singapore, Tel Aviv, and Tokyo.
---

Okta is the leading independent provider of identity for the enterprise, and the Okta Identity Cloud enables organizations to both secure and manage their extended enterprise, and transform their customers' experiences.
With over 5,500 pre-built integrations to applications and infrastructure providers, Okta customers can easily and securely adopt the technologies they need to fulfill their missions. Over 5,600 organizations, including 20th Century Fox, JetBlue, Nordstrom, Slack, Teach for America and Twilio, trust Okta to securely connect their people and technology.
---

Proofpoint, Inc. (NASDAQ: PFPT) is a leading cybersecurity and compliance company that protects organizations' greatest assets and biggest risks: their people. With an integrated suite of cloud-based solutions, Proofpoint helps companies around the world stop targeted threats, safeguard their data, and make their users more resilient against cyber attacks. Leading organizations of all sizes, including more than half of the Fortune 1000, rely on Proofpoint for people-centric security and compliance solutions that mitigate their most critical risks across email, the cloud, social media, and the web. More information is available at www.proofpoint.com.
---

Recorded Future is the world's largest provider of intelligence for enterprise security. By combining persistent and pervasive automated data collection and analytics with human analysis, Recorded Future delivers intelligence that is timely, accurate, and actionable. In a world of ever-increasing chaos and uncertainty, Recorded Future empowers organisations with the visibility they need to identify and detect threats faster; take proactive action to disrupt adversaries; and protect their people, systems, and assets, so business can be conducted with confidence. Recorded Future is trusted by more than 1,000 businesses and government organisations around the world. Learn more at recordedfuture.com.
---
Education Seminar Sponsor
BeyondTrust is the worldwide leader in Privileged Access Management (PAM), empowering organizations to secure and manage their entire universe of privileges. Our integrated products and platform offer the industry's most advanced PAM solution, enabling organizations to quickly shrink their attack surface across traditional, cloud and hybrid environments.
The BeyondTrust Universal Privilege Management approach secures and protects privileges across passwords, endpoints, and access, giving organizations the visibility and control they need to reduce risk, achieve compliance, and boost operational performance. Our products enable the right level of privileges for just the time needed, creating a frictionless experience for users that enhances productivity.
With a heritage of innovation and a staunch commitment to customers, BeyondTrust solutions are easy to deploy, manage, and scale as businesses evolve. We are trusted by 20,000 customers, including more than 70 percent of the Fortune 500, and a global partner network. Learn more at www.beyondtrust.com.
---

Centrify delivers modern privileged access management (PAM) solutions based on Zero Trust principles to enable digital transformation at scale. Centrify provides modern least privilege access for human and machine identities based on verifying who is requesting access, the context of the request, and the risk of the access environment. Centrify centralizes and orchestrates fragmented identities, improves audit and compliance visibility, and reduces risk, complexity, and costs for the modern, hybrid enterprise. Over half of the Fortune 100 trust Centrify, including the world's largest financial institutions, intelligence agencies, and critical infrastructure companies. Human or machine, in the cloud or on-premises, privileged access is secure with Centrify.
---

LogRhythm's award-winning NextGen SIEM Platform makes the world safer by protecting organisations, employees, and customers from the latest cyberthreats. It does this by providing a comprehensive platform with the latest security functionality, including security analytics; network detection and response (NDR); user and entity behaviour analytics (UEBA); and security orchestration, automation, and response (SOAR). Learn how LogRhythm empowers companies to be security first at logrhythm.com.
---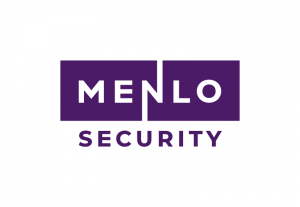 Menlo Security protects organizations from cyberattacks by seeking to eliminate the threat of malware from the web, documents, and email. Our cloud-based Isolation Platform scales to provide comprehensive protection across enterprises of any size, without requiring endpoint software or impacting the end-user experience. Menlo Security is trusted by major global businesses, including Fortune 500 companies and financial services institutions.
---

OneTrust GRC enables risk, compliance and audit professionals to identify, measure, and remediate risk across their business to comply with internal rules and external regulations. OneTrust GRC is a part of OneTrust, the #1 most widely used privacy, security, and governance platform trusted by more than 9,000 customers and powered by 150 awarded patents.
OneTrust GRC is powered by the OneTrust Athena™ AI and robotic automation engine, and integrates seamlessly with the full OneTrust platform, including OneTrust Privacy Management Software, OneTrust DataDiscovery™, OneTrust DataGovernance™, OneTrust Vendorpedia™, OneTrust Ethics, OneTrust PreferenceChoice™, OneTrust ESG, and OneTrust DataGuidance™.
To learn more, visit OneTrustGRC.com or connect on LinkedIn.
---

RangeForce develops the world's most comprehensive cybersecurity training and cyber skills assessment program. RangeForce believes in the power of skilling up SOC and cybersecurity professionals through advanced cyber-defence training, combining this with the ability to accurately and quantitatively assess your team's genuine preparedness to combat real cyber attacks. Every day, hackers invent new creative techniques, with regulators administering increasingly significant fines. Using our Battle Skills individual training platform in combination with the Battle Fortress team event cyber range, we help companies mitigate their cybersecurity risk and boost the effectiveness and efficiency of their security operations. Our advanced threat training covers the very latest attack and defence techniques, all delivered through a browser and on real infrastructure. No prep, no set-up, no testing, no kit, no downtime, no hassle. All you have to do is log in, learn, assess and transform – for a fraction of the cost of traditional learning.
---

Founded in 2015, Red Sift is a global company providing cybersecurity services to organizations such as Wise (previously Transferwise), Telefonica, Pipedrive, ITV and top global law firms.
The Red Sift Open Cloud is a data analysis platform that is purpose-built for the challenges of cybersecurity. Products on the Red Sift platform include OnDMARC and OnINBOX, SaaS applications that work together to close the net on the phishing problem by blocking outbound phishing attacks and analyzing the security of inbound communications for company-wide email threat intelligence.
Find out how Red Sift is delivering actionable cybersecurity insights to its global customers at www.redsift.com.
---

Virtru is a global leader in data privacy and protection. We help organisations to take control of their data—everywhere it's shared—through end-to-end encryption for Google, Microsoft, and enterprise apps such as Salesforce, SAP, and Zendesk. Our flexible, easy-to-use, and trusted encryption technologies provide access controls, self-hosted key management, DLP rules, and persistent audit to meet the strictest privacy, compliance and data sovereignty needs. Over 6,000 customers trust Virtru for data security and privacy protection. For more information, visit virtru.com or follow us on Twitter at @virtruprivacy.
---

Zivver provides outbound email and file transfer security to help public and private sector organisations stay compliant and prevent data leaks (80% of which is caused by human error).
It is the only vendor in the market to offer a complete outbound email and file transfer security solution, tackling all three phases - before, during and after, a communication is sent. The service also conveniently integrates with leading email clients such as Outlook and Gmail, so it's easy-to-use.
Trusted by more than 4,000 organisations of all sizes to safeguard important data, the user-friendly platform helps to improve regulatory compliance as well as business performance.
With Zivver, many companies quickly see a positive business case. That's why 98% of customers renew their service agreements, and the average rating on Gartner Peer Reviews is 4.6 out of 5.
The company continues to expand their portfolio to meet the evolving needs of the moment while also developing secure communication tools for tomorrow.
---