Strategic Sponsors

OneTrust is the #1 most widely used privacy, security and trust platform used by more than 5,000 companies to comply with the CCPA, GDPR, ISO27001 and hundreds of the world's privacy and security laws. OneTrust's primary offerings include OneTrust Privacy Management Software, OneTrust PreferenceChoice™ consent and preference management software, OneTrust Vendorpedia™ third-party risk management software and vendor risk exchange and OneTrust GRC integrated risk management software.
OneTrust is co-headquartered in Atlanta and in London, and has additional offices in Bangalore, San Francisco, Melbourne, New York, São Paulo, Munich, Hong Kong and Bangkok. Our fast-growing team surpasses 1,500 employees worldwide. To learn more, visit OneTrust.com.
---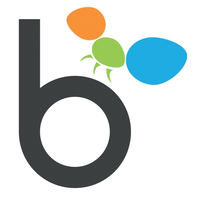 For more information please visit https://www.buguroo.com/
---
Education Seminar Sponsors

The Accellion enterprise content firewall prevents data breaches and compliance violations from third-party cyber risk. CIOs and CISOs rely on the Accellion platform for complete visibility, compliance and control over the communication of IP, PII, PHI, and other sensitive content across all third-party communication channels, including email, file sharing, mobile, enterprise apps, web portals, SFTP, and automated inter-business workflows. When users click the Accellion button, they know it's the safe, secure way to share sensitive information with the outside world.
With on-premise, private cloud, hybrid and FedRAMP deployment options, the Accellion platform provides the security and governance CISOs need to protect their organizations, mitigate risk, and adhere to rigorous compliance regulations such as NIST 800-171, HIPAA, SOX, GDPR, GLBA, FISMA, and others. Accellion solutions have protected more than 25 million end users at more than 3,000 global corporations and government agencies, including NYC Health + Hospitals; KPMG; Kaiser Permanente; Latham & Watkins; National Park Service; Umpqua Bank; Tyler Technologies; and the National Institute for Standards and Technology (NIST).
---

Illusive Networks uses next-generation deception technology to stop cyber-attacks by detecting and disarming attackers, destroying their decision-making processes, and depriving them of the means to laterally move towards attack targets. Illusive's inescapable deceptions eliminate high-risk pathways to critical systems, force attackers to reveal themselves early in the threat lifecycle and capture real-time forensics that accelerate incident response. Built on agentless, AI-driven automation and requiring very little security team support, Illusive immediately shifts the advantage to defenders, freeing precious resources from the complicated and data-heavy approaches that overload them today. For more information, visit www.illusivenetworks.com, or contact us at info@illusivenetworks.com.
---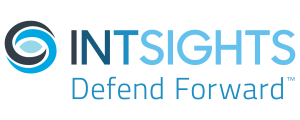 IntSights is revolutionizing cybersecurity operations with the industry's only all-in-one external threat protection platform designed to neutralize cyberattacks outside the wire. Our unique cyber reconnaissance capabilities enable continuous monitoring of an enterprise's external digital profile across the clear, deep, and dark web to identify emerging threats and orchestrate proactive response. Tailored threat intelligence that seamlessly integrates with security infrastructure for dynamic defense has made IntSights one of the fastest-growing cybersecurity companies in the world. IntSights has offices in Amsterdam, Boston, Dallas, New York, Singapore, Tel Aviv, and Tokyo.
---

Kenna Security is a leader in predictive cyber risk. The Kenna Security Platform was built to enable security and IT operations to collaborate and proactively manage and remediate cyber risks.

The average enterprise has over 60 thousand assets and 24 million vulnerabilities. But not all assets and vulnerabilities are of equal importance. Kenna uses its advanced Cyber Risk Context Technology™ with exploit intelligence capabilities to identify which vulnerabilities present the highest risk, allowing enterprises to focus on what matters most.

Kenna's predictive cyber risk functionality enables security to stay a step ahead of cyber attackers by:
Predicting future exploits with high accuracy.
Empowering security teams to remediate high-risk vulnerabilities long before they become a threat.
Focusing teams on the riskiest vulnerabilities using established IT workflows.

No other cyber risk analysis platform achieves results more accurately or increases IT efficiency as dramatically. With Kenna's data science and breakthrough predictive modeling technologies, a humanly impossible task turns into an easily managed one.

About Kenna's Cyber Risk Context Technology
Kenna Security's Cyber Risk Context Technology™ is the only technology that looks beyond the organizational level to identify which of the multitude of vulnerabilities are most likely to pose a threat. Kenna obtains its findings by collecting data in the wild, investigating hacker forums, exploit-kit directories, and real-time exploitations. Through advanced data science and predictive modeling, Kenna prioritizes the vulnerabilities that pose the greatest risk now -- as well as in the near future.

About Kenna Security
Kenna counts among its customers many Fortune 100 companies and serves nearly every major vertical. For more information, visit www.kennasecurity.com and follow Kenna on Facebook, Twitter, and LinkedIn.
---

A global leader in enterprise data protection, PKWARE provides solutions for more than 35,000 customers around the world.
Having introduced the ZIP file (the world's most widely used data compression standard) thirty years ago, PKWARE continues to innovate, helping organizations meet ever-evolving challenges in data protection and file management. PKWARE provides complete data-centric security solutions on more operating systems than any other company.
Learn more at http://www.pkware.com
---