Principal Sponsor

CrowdStrike, a global cybersecurity leader, is redefining security for the cloud era with an endpoint protection platform built from the ground up to stop breaches. The CrowdStrike Falcon platform's single lightweight-agent architecture leverages cloud-scale artificial intelligence (AI) and offers real-time protection and visibility across the enterprise, preventing attacks on endpoints on or off the network. Powered by the proprietary CrowdStrike Threat Graph, CrowdStrike Falcon correlates over 3 trillion endpoint-related events per week in real time from across the globe, fueling one of the world's most advanced data platforms for security.
With CrowdStrike, customers benefit from better protection, better performance and immediate time-to-value delivered by the cloud-native Falcon platform.
There's only one thing to remember about CrowdStrike: We stop breaches.
Qualifying organizations can gain full access to Falcon Prevent™ by starting a free trial.
Learn more: https://www.crowdstrike.com/
---
Strategic Sponsors

LogRhythm is a world leader in NextGen SIEM, empowering organizations on six continents to successfully reduce risk by rapidly detecting, responding to and neutralizing damaging cyberthreats. The LogRhythm platform combines user and entity behavior analytics (UEBA), network traffic and behavior analytics (NTBA) and security automation & orchestration (SAO) in a single end-to-end solution. LogRhythm's Threat Lifecycle Management (TLM) framework serves as the foundation for the AI-enabled Security Operations Center (SOC), helping customers measurably secure their cloud, physical and virtual infrastructures for both IT and OT environments. Built for security professionals by security professionals, the LogRhythm platform has won many accolades, including being positioned as a Leader in Gartner's SIEM Magic Quadrant.
---

Mimecast is a cybersecurity and compliance provider that helps thousands of organizations worldwide make email safer, restore trust and strengthen cyber resilience. Mimecast's expanded cloud suite enables organizations to implement a comprehensive cyber resilience strategy. From email and web security, archive and data protection, to awareness training, uptime assurance and more, Mimecast helps organizations stand strong in the face of cyberattacks, compliance risk, human error and technical failure.
---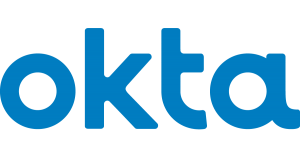 When technology is able to act on a consistent stream of information about a person, and still keep that information safe, it can do great things. Okta is built on that understanding. Our IT products uniquely use identity information to grant people access to applications on any device at any time, while still enforcing strong security protections. Our platform securely connects companies to their customers and partners. As the foundation for secure connections between people and technology, Okta helps companies fulfill their missions as quickly as possible. Today, thousands of organizations trust Okta to help them work faster, boost revenue, and stay secure.
---

Proofpoint, Inc. (NASDAQ: PFPT) is a leading cybersecurity company that protects organizations' greatest assets and biggest risks: their people. With an integrated suite of cloud-based solutions, Proofpoint helps companies around the world stop targeted threats, safeguard their data, and make their users more resilient against cyber attacks. Leading organizations of all sizes, including more than half of the Fortune 1000, rely on Proofpoint to mitigate their most critical security and compliance risks across email, the cloud, social media, and the web. More information is available at www.proofpoint.com.
---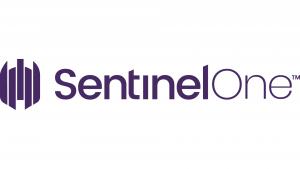 SentinelOne is the only cybersecurity solution encompassing AI-powered prevention, detection, response and hunting across endpoints, containers, cloud workloads, and IoT devices in a single autonomous platform. With SentinelOne, organizations gain full transparency into everything happening across the network at machine speed – to defeat every attack, at every stage of the threat lifecycle. To learn more visit www.sentinelone.com
---
Education Sponsors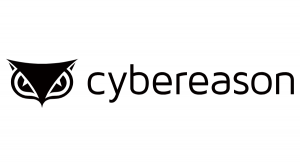 Cybereason is the leader in endpoint protection, offering endpoint detection and response, next-generation antivirus, and managed monitoring services. Founded by elite intelligence professionals born and bred in offense-first hunting, Cybereason gives enterprises the upper hand over cyber adversaries. The Cybereason platform is powered by a custom-built in-memory graph, the only truly automated hunting engine anywhere. It detects behavioral patterns across every endpoint and surfaces malicious operations in an exceptionally user-friendly interface. Cybereason is privately held and headquartered in Boston with offices in London, Tel Aviv, and Tokyo. www.cybereason.com
---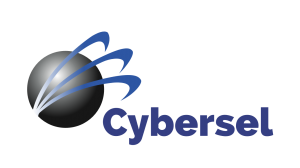 Cybersel was founded in 2011, the spin-off of a company that existed since 2003 specializing in IT operations.
Led by the same team, Cybersel has a long experience to support the IT departments of large companies.
Our mission is to identify the most advanced and innovative technologies at the international level in order to offer them to our customers on our historic market in Italy, and more recently in France and England where we opened subsidiaries in 2019.
Our business model is similar to a "counter" of advanced technologies in the cyber security segment:
• An offer of the best solutions marketed through strong partnerships that guarantee the local representation of software editors.
• A proximity service of operational consultants to train, support our customers in the implementation of these solutions, and use them optimally.
The growth and exponential evolution of cyberattacks in recent years have considerably developed the interest of companies in these matters, leading them to design and implement increasingly complex and sophisticated strategies.
This is why Cybersel is specialized in providing solutions to help companies face the increasingly acute challenges of cyber attacks.
Cyber ​​risk management, cybersecurity posture analysis and simulation of attacks on which we support our customers on a daily basis.
---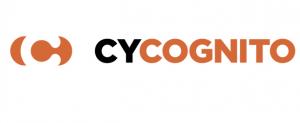 For more information please visit https://www.cycognito.com/
---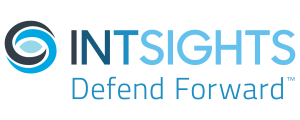 IntSights is revolutionizing cybersecurity operations with the industry's only all-in-one external threat protection platform designed to neutralize cyberattacks outside the wire. Our unique cyber reconnaissance capabilities enable continuous monitoring of an enterprise's external digital profile across the clear, deep, and dark web to identify emerging threats and orchestrate proactive response. Tailored threat intelligence that seamlessly integrates with security infrastructure for dynamic defense has made IntSights one of the fastest-growing cybersecurity companies in the world. IntSights has offices in Amsterdam, Boston, Dallas, New York, Singapore, Tel Aviv, and Tokyo.
---
Networking Sponsors

Designed by analysts but built for the entire team (security operations, threat intelligence, incident response and security leadership), ThreatConnect's intelligence-driven security operations platform is the only solution available today with intelligence, automation, analytics, and workflows in a single platform. Centralize your intelligence, establish process consistency, scale operations, and measure your effectiveness in one place. To learn more about our threat intelligence platform (TIP) or security orchestration, automation, and response (SOAR) solutions, visit www.ThreatConnect.com.
---

Veracode gives companies a comprehensive view of security defects so they can create secure software and ensure the software they are buying or downloading is free of vulnerabilities. As a result, companies using Veracode are free to boldly innovate, explore, discover, and change the world.
With its combination of automation, integrations, process, and speed, Veracode helps companies make security a seamless part of the development process. This allows them to both find and fix security defects quickly so that they can use software to achieve their missions.
Companies collaborating with Veracode are able to create comprehensive application security programs that focus on reducing risk, achieving compliance with industry regulations and customer requirements, increasing the speed of secure software delivery, and making secure software a competitive advantage.
The Veracode Verified Program allows customers to provide attestation of their secure development processes, demonstrating their commitment to creating secure software.
Securing software is a priority for any company looking to change the world. With Veracode, companies can start securing their software immediately, without the need for additional staff or equipment.
Learn more at www.veracode.com, on the Veracode blog and on Twitter.
---