Strategic Sponsors

ExtraHop is on a mission to stop advanced threats with security that can't be undermined, outsmarted, or compromised. Our dynamic cyber defense platform, Reveal(x) 360, helps organizations detect and respond to advanced threats––before they compromise your business. We apply cloud-scale AI to petabytes of traffic per day, performing line-rate decryption and behavioral analysis across all infrastructure, workloads, and data-in-flight. With complete visibility from ExtraHop, organizations can detect malicious behavior, hunt advanced threats, and forensically investigate incidents with confidence. When you don't have to choose between protecting your business and moving it forward, that's security uncompromised.
---

Rubrik, the Zero Trust Data Security Company™, delivers data security and operational resilience for enterprises. Rubrik's big idea is to provide data security and data protection on a single platform, including: Zero Trust Data Protection, ransomware investigation, incident containment, sensitive data discovery, and orchestrated application recovery. This means data is ready at all times so you can recover the data you need, and avoid paying a ransom. Because when you secure your data, you secure your applications, and you secure your business.
---

ThreatLocker® is a leader in endpoint security technologies, providing enterprise-level cybersecurity tools for the Managed Services Provider (MSP) industry, to improve the security of servers and endpoints. ThreatLocker's combined Application Allowlisting, Ringfencing™, Storage Control, Elevation Control, and Endpoint Network Access Control (NAC) solutions are leading the cybersecurity market towards a more secure approach of blocking the exploits of unknown application vulnerabilities. To learn more about ThreatLocker® visit: www.threatlocker.com
---
Education Seminar Sponsors
Cisco inspires new possibilities by reimagining your applications, securing your data, transforming your infrastructure, and empowering your teams for a global and inclusive future.
---

For more information please visit https://www.jupiterone.com/
---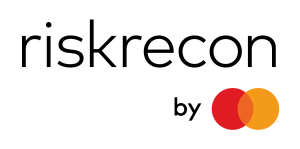 RiskRecon by Mastercard, enables you to achieve better risk outcomes for your enterprise and your digital supply chain. RiskRecon's cybersecurity ratings and assessments make it easy for you to understand and act on your risks, delivering accurate, risk-prioritized action plans custom-tuned to match your risk priorities. Learn more about RiskRecon and request a demo [riskrecon.com] at www.riskrecon.com [riskrecon.com].
---

SpyCloud transforms recaptured darknet data to protect businesses from cyberattacks. Its products operationalise Cybercrime Analytics (C2A) to produce actionable insights that allow enterprises to proactively prevent ransomware and account takeover, safeguard employee and consumer identities, and investigate cybercrime incidents. Its unique data from breaches, malware-infected devices, and other underground sources also powers many popular dark web monitoring and identity theft protection offerings. SpyCloud customers include half of the ten largest global enterprises, mid-size companies, and government agencies around the world. Headquartered in Austin, TX, SpyCloud is home to more than 200 cybersecurity experts whose mission is to make the internet safer with automated solutions that help organisations combat cybercrime.
To learn more and see insights on your company's exposed data, visit spycloud.com.

---

Formed in 2000, Wavenet has grown to become a respected, multi-award-winning provider of telecoms and technology solutions to thousands of businesses and enterprises across the UK.
Wavenet is a managed service provider and has longstanding partnerships with some of the top technology providers on the planet. They provide the legal and financial sector with tailored connectivity, communications and IT solutions as well as CyberGuard; Wavenet's specialist CREST accredited cyber security division that provides a full range of IT security services from its 24/7 UK Security Operations Centre.
As a technology partner Wavenet keep an eye on the future. Planning, adapting, and empowering you to make your organisation brilliant, through their range of core services.
For more information please visit: https://www.wavenetuk.com/.
---
Networking Sponsors

Reflectiz' innovative sandbox solution monitors and detects all 1st, 3rd, and 4th-party app vulnerabilities in your online ecosystem, enabling complete visibility over your threat surface. It then effectively prioritizes and remediates risks and compliance issues.
The Reflectiz solution is executed remotely with no installation required.
Avoid costly mistakes with Reflectiz compliance solution for PCI-DSS 4.0:
• 6.4.3 Monitor and manage all payment page scripts that are loaded and executed in the consumer's browser
• 11.6.1 Activate a change and tamper detection mechanism to alert unauthorized modifications
• Generate compliance reports for audits by the PCI's Quality Security Assessor (QSA)
• Watertight web security that goes beyond PCI compliance:
o Monitor which third-party applications have access to payment and credit card data
o Maintain a complete inventory of all third- and fourth-party scripts
Reflectiz allows you to better manage security and privacy risks:
• Prevent malicious script injections and detect suspicious behaviors
• Gain enhanced visibility by mapping your entire web supply chain to detect vulnerabilities
• Ensure all website software is being used as intended
• Comply with HIPAA, GDPR, CCPA, and more
• Protect users' sensitive information against third-party rogue pixels and data harvesting
• Manage websites and monitor data transit on a global scale
• With Reflectiz you can be ensure for security compliance:
o No inline code - Fully external solution, no impact or code requirements from the R&D team
o No access to sensitive data - Reflectiz does not require access to any PII, business or private data
o EU Servers - All data is stored in European servers. The scans are being performed from European servers
---
Branding Sponsors

For more information please visit: https://www.pentima.net/
---