2020 Sponsors
CrowdStrike, a global cybersecurity leader, is redefining security for the cloud era with an endpoint protection platform built from the ground up to stop breaches. The CrowdStrike Falcon platform's single lightweight-agent architecture leverages cloud-scale artificial intelligence (AI) and offers real-time protection and visibility across the enterprise, preventing attacks on endpoints on or off the network. Powered by the proprietary CrowdStrike Threat Graph, CrowdStrike Falcon correlates over 3 trillion endpoint-related events per week in real time from across the globe, fueling one of the world's most advanced data platforms for security.
With CrowdStrike, customers benefit from better protection, better performance and immediate time-to-value delivered by the cloud-native Falcon platform.
There's only one thing to remember about CrowdStrike: We stop breaches.
Qualifying organizations can gain full access to Falcon Prevent™ by starting a free trial.
Learn more: https://www.crowdstrike.com/
---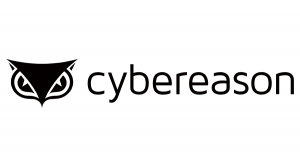 Cybereason is the champion for today's cyber defenders providing future-ready attack protection that unifies security from the endpoint, to the enterprise, to everywhere the battle moves. The Cybereason Defense Platform combines the industry's top-rated detection and response (EDR and XDR), next-gen anti-virus (NGAV), and proactive threat hunting to deliver context-rich analysis of every element of a Malop (malicious operation). The result: defenders can end cyber attacks from endpoints to everywhere. Cybereason is a privately held, international company headquartered in Boston with customers in more than 40 countries.
---

Digital Shadows makes threat intelligence work for organizations of all sizes. Companies no longer need to invest a disproportionate amount of resource to get real value out of threat intelligence. Our industry-leading SearchLight service delivers relevant threat information that allows organizations to quickly understand and act on their external exposure minimizing their risk without hiring additional headcount. Get started today and see how SearchLight can protect your digital risk, visit https://www.digitalshadows.com/fr/
---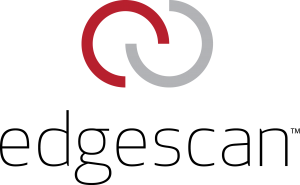 Edgescan is an award-winning fullstack vulnerability assessment solution that gives our clients the tools needed to control, understand, prioritise and mitigate cyber security risks on a continuous basis. The solution is a cloud-based managed service, it provides a combination of technology and human expertise to supply on-demand, verified security risks.
Edgescan is one of a few cyber security companies which enables enterprises to secure and be proactive in their defence of their digital businesses. From application and host development to production deployment, and from the desktop to API to cloud to mobile devices, they secure the web applications and infrastructure that people rely on in their personal and professional lives.
---

Our vision is for a connected world in which people communicate efficiently and securely. To achieve this, we provide human layer security to protect individual users and stop breaches before they happen. Our patented technologies are built using leading-edge contextual machine learning and powerful encryption that mitigate modern risks in ways that other solutions simply can't achieve.
Today, we provide intelligent email security and collaboration solutions that prevent accidental and intentional breaches, protect sensitive data, and equip CISOs and their teams with the detailed reporting required for compliance purposes.
Egress is headquartered in London, with regional offices in the UK, the US, Canada and the Netherlands.
---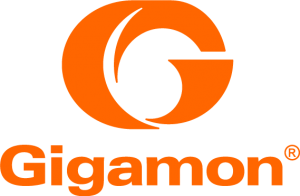 The Gigamon Visibility and Analytics Fabric enables you to stay competitive and secure by optimising your security tools providing visibility, availability and security solutions that power the highest levels of consumer experience and innovation.
Gigamon is the first company to deliver complete network visibility and analytics on all information-in-motion, from raw packets to apps, across physical, virtual and cloud infrastructure. We aggregate, transform and analyse network traffic to solve for critical performance and security needs, including rapid threat detection and response, freeing your organisation to drive digital innovation.
In short, we enable you to run fast, stay secure and innovate.
Gigamon has been awarded over 75 technology patents and enjoys industry-leading customer satisfaction with more than 3,000 organisations, including 80 percent of the Fortune 100.
Seven of the top 10 global banks rely on Gigamon as well as hundreds of other banks, insurers, credit unions, and regulatory authorities.
Headquartered in Silicon Valley, Gigamon operates globally. For the full story on how Gigamon can help you, please visit www.gigamon.com
---

Illumio enables organizations to realize a future without high-profile breaches by preventing the lateral movement of attackers across any organization. Founded on the principle of Zero Trust in 2013, Illumio provides visibility and segmentation for endpoints, data centers and clouds. The world's leading organizations, including Morgan Stanley, BNP Paribas, Salesforce, and Oracle NetSuite and hundreds of others, trust Illumio to reduce cyber risk.
---

IntSights is revolutionizing cybersecurity operations with the industry's only all-in-one external threat protection platform designed to neutralize cyberattacks outside the wire. Our unique cyber reconnaissance capabilities enable continuous monitoring of an enterprise's external digital profile across the clear, deep, and dark web to identify emerging threats and orchestrate proactive response. Tailored threat intelligence that seamlessly integrates with security infrastructure for dynamic defense has made IntSights one of the fastest-growing cybersecurity companies in the world. IntSights has offices in Amsterdam, Boston, Dallas, New York, Singapore, Tel Aviv, and Tokyo.
---

Kaspersky is a global cybersecurity company founded in 1997. Kaspersky's deep threat intelligence and security expertise is constantly transforming into security solutions and services to protect businesses, critical infrastructure, governments and consumers around the globe. The company's comprehensive security portfolio includes leading endpoint protection and a number of specialised security solutions and services to fight sophisticated and evolving digital threats. Over 400 million users are protected by Kaspersky technologies and we help over 270,000 corporate clients protect what matters most to them.
For more information please visit www.kaspersky.com
---

LogRhythm's award-winning NextGen SIEM Platform delivers comprehensive security analytics; user and entity behaviour analytics (UEBA); network detection and response (NDR); and security orchestration, automation, and response (SOAR) within a single, integrated platform for rapid detection, response, and neutralisation of threats. Built by security professionals for security professionals, LogRhythm enables security professionals at leading organisations NASA, Xcel Energy, and Temple University to promote visibility for their cybersecurity program and reduce risk to their organisation each and every day. LogRhythm is the highest-ranked provider for customer satisfaction in G2 Research's grid report for SIEM. To learn more, please visit logrhythm.com.
---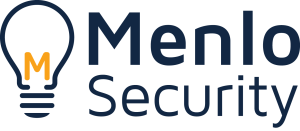 Menlo Security protects organizations from cyberattacks by seeking to eliminate the threat of malware from the web, documents, and email. Our cloud-based Isolation Platform scales to provide comprehensive protection across enterprises of any size, without requiring endpoint software or impacting the end-user experience. Menlo Security is trusted by major global businesses, including Fortune 500 companies and financial services institutions.
---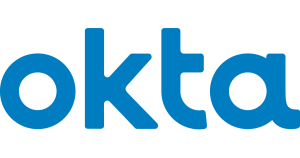 Okta is the leading independent provider of identity for the enterprise. The Okta Identity Cloud enables organizations to securely connect the right people to the right technologies at the right time. With over 6,500 pre-built integrations to applications and infrastructure providers, Okta customers can easily and securely use the best technologies for their business. Over 8,950 organizations, including Engie, JetBlue, Nordstrom, Takeda Pharmaceutical, Teach for America, T-Mobile and Twilio, trust Okta to help protect the identities of their workforces and customers.
---

Proofpoint is a leading cybersecurity company that protects organizations' greatest assets and biggest risks: their people. With an integrated suite of cloud-based solutions, we help companies around the world stop targeted threats, safeguard their data, and make their users more resilient against cyber attacks. Leading organizations of all sizes, including more than half of the Fortune 1000, rely on us for people-centric security and compliance solutions that mitigate their most critical risks across email, the cloud, social media, and the web.
---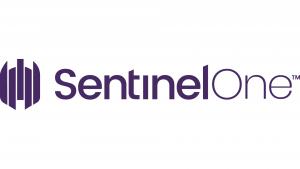 SentinelOne is the only cybersecurity solution encompassing AI-powered prevention, detection, response and hunting across endpoints, containers, cloud workloads, and IoT devices in a single autonomous platform. With SentinelOne, organisations gain full transparency into everything happening across the network at machine speed – to defeat every attack, at every stage of the threat lifecycle. To learn more visit www.sentinelone.com or follow us at @SentinelOne, on LinkedIn or Facebook.
---

ThreatConnect, Inc. provides cybersecurity software that reduces complexity for everyone, makes decision making easy by turning intelligence into action, and integrates processes and technologies to continually strengthen defenses and drive down risk. Designed by analysts but built for the entire team (security leadership, risk, security operations, threat intelligence, and incident response), ThreatConnect's decision and operational support platform is the only solution available today with cyber risk quantification, intelligence, automation, analytics, and workflows in one. To learn more about our Cyber Risk Quantification, Threat Intelligence Platform (TIP) or Security Orchestration, Automation, and Response (SOAR) solutions, visit www.ThreatConnect.com.
---

Veracode gives companies a comprehensive view of security defects so they can create secure software and ensure the software they are buying or downloading is free of vulnerabilities. As a result, companies using Veracode are free to boldly innovate, explore, discover, and change the world.
With its combination of automation, integrations, process, and speed, Veracode helps companies make security a seamless part of the development process. This allows them to both find and fix security defects quickly so that they can use software to achieve their missions.
Companies collaborating with Veracode are able to create comprehensive application security programs that focus on reducing risk, achieving compliance with industry regulations and customer requirements, increasing the speed of secure software delivery, and making secure software a competitive advantage.
The Veracode Verified Program allows customers to provide attestation of their secure development processes, demonstrating their commitment to creating secure software.
Securing software is a priority for any company looking to change the world. With Veracode, companies can start securing their software immediately, without the need for additional staff or equipment.
Learn more at www.veracode.com, on the Veracode blog and on Twitter.
---