Strategic Sponsors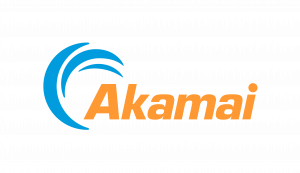 Akamai powers and protects life online. Leading companies worldwide choose Akamai to build, deliver, and secure their digital experiences — helping billions of people live, work, and play every day. Akamai Connected Cloud, a massively distributed edge and cloud platform, puts apps and experiences closer to users and keeps threats farther away. Learn more about Akamai's cloud computing, security, and content delivery solutions at akamai.com and akamai.com/blog, or follow Akamai Technologies on Twitter and LinkedIn.
---

ColorTokens have no solution for Brexit. We can't make CISO's/Compliance Managers more attractive to strangers. We certainly don't offer a silver bullet for PCI compliance. However, we can make things easier.
Our approach is based on 4 premises, for in-scope IT infrastructure:
Invest in protection to reduce cost and time of remediation
Provide continuous visibility and alerting of all out of policy conditions immediately
Use one platform for protection, isolation, vizualisation, alerting, remediation and audit
Be 24 x 7 audit ready
Companies and public bodies face the challenge of identifying PCI impacted infrastructure, and then coordinating two organisations – IT infrastructure and Security teams - to quickly identify and remediate security events. Traditional security technologies and point solutions make this increasingly difficult. We address the IT infrastructure aspects all 12 PCI security controls through a single software based platform. It can be deployed in minutes and requires no changes to existing in-scope systems. This starts with endpoints, traverses networks and is managed by a single reporting dashboard. We are available aaS in the Cloud or on premise. We are enabling our clients to deliver faster simpler PCI compliance and will talk through an example in the plenary.
We are a next generation global security software company headquartered in the Silicon Valley with operations in USA, UK, Europe, Middle East, India and Australia. We were named Next Generation Security Company of the Year at the 2019 Cyber Defense Magazine InfoSec Awards. We also won five other awards, including Most Innovative Micro-segmentation, State of the Art Application Security, Breakout Cloud Security, Hot Company Data Center Security, and Publisher's Choice Endpoint Security awards.
Our team includes one of the founders of the Zero Trust approach to security and a previous US Federal Government CTO.
We are privately funded.
---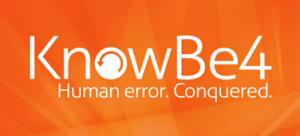 KnowBe4 is the world's largest security awareness training and simulated phishing platform that helps you manage the ongoing problem of social engineering.
The KnowBe4 platform is user-friendly and intuitive. It was built to scale for busy IT pros that have 16 other fires to put out. Our goal was to design the most powerful, yet easy-to-use platform available.
Customers of all sizes can get the KnowBe4 platform deployed into production twice as fast as our competitors. Our Customer Success team gets you going in no time, without the need for consulting hours.
---

Semperis is the industry's most comprehensive identity threat detection and response (ITDR) platform for Active Directory and Azure AD.
https://www.semperis.com/
---
Education Seminar Sponsors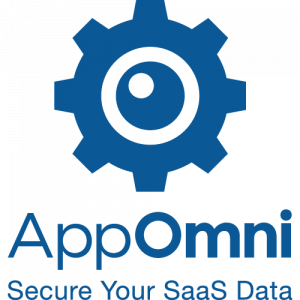 AppOmni is the leader in SaaS Security. AppOmni provides unprecedented data access visibility, management, and security of SaaS solutions, enabling organizations to secure mission-critical and sensitive data. AppOmni's patent-pending technology deeply scans
APIs, security controls, and configuration settings to evaluate the current state of SaaS deployments and compare against best practices and business intent.
With AppOmni, organizations can establish rules for data access, data sharing, and SaaS-to-SaaS applications that will be continuously and automatically validated. The company's leadership team brings expertise and innovation from leading SaaS providers, high tech companies, and cybersecurity vendors. Backed by Cisco Investments, Salesforce Ventures, ServiceNow Ventures, Scale Venture Partners and more, AppOmni was recently named as a PURE CYBER 100 "Companies To Watch In 2023" and one of CyberTech 100's Companies for 2022.
---

eSentire, is the Authority in Managed Detection and Response. The company's mission is to hunt, investigate and stop cyber threats before they become business disrupting events. Combining XDR technology and 24/7 Threat Hunting, eSentire mitigates business risk, and enables security at scale. eSentire provides Managed Risk, MDR and IR services.
---

Hackuity gives you a complete view of your cyber exposure depth and tools to interpret it, so you can detect, predict and protect yourself from cyber vulnerabilities.

For more information: https://www.hackuity.io/
---

Hoxhunt is a global leader in Human Risk Management. The innovative Hoxhunt AI driven human risk platform scales your security culture and behaviour change that enables people to detect and report cyberattacks that have bypassed your technical security layers, reducing the risk to organizations from sophisticated cyberattacks targeting humans. Leading organizations of all sizes, including Bird & Bird, Airbus, Docusign, IGT, Nokia and Qualcomm all rely on Hoxhunt for their Human Risk Management solutions that mitigate their most critical risks across email, cloud, social media, and the web.
---

Illumio, the pioneer and market leader of Zero Trust segmentation, prevents breaches from becoming cyber disasters. Illumio protects critical applications and valuable digital assets with proven segmentation technology purpose-built for the Zero Trust security model. Illumio ransomware mitigation and segmentation solutions see risk, isolate attacks, and secure data across cloud-native apps, hybrid and multi-clouds, data centers, and endpoints, enabling the world's leading organizations to strengthen their cyber resiliency and reduce risk.
---

An award-winning cyber threat intelligence firm, KELA's mission is to provide 100% real, actionable intelligence on threats emerging from the cybercrime underground, to support the prevention and neutralization of digital crimes. Our success is based on a unique integration of our proprietary automated technologies and qualified intelligence experts. Trusted worldwide, our technology infiltrates hidden underground places and thoroughly monitors, hunts, and mitigates digital crimes to uncover real risks and allow proactive protection. KELA's revolutionary solution arms you with highly contextualized intelligence, as seen from the eyes of attackers, thus enabling the elimination of blind spots and proactive network defense.
---

Obsidian Security is the first truly comprehensive threat and posture management solution built for SaaS. Our platform consolidates data across core applications to help your team optimize configurations, reduce over-privilege, and mitigate account compromise and insider threats. The company was founded in 2017 by industry experts from Carbon Black and Cylance including Ben Johnson, Glenn Chisholm and Matt Wolff. Notable Fortune 500 companies trust Obsidian Security to secure SaaS applications, like Salesforce, Workday, Microsoft 365, ServiceNow, Google Workspace and Github. Headquartered in Southern California, Obsidian Security is privately-held and backed by Menlo Ventures, IVP, Greylock, GV, Norwest Venture Partners, and Wing. For more information, visit www.obsidiansecurity.com.
---

For more information please visit: www.ontinue.com
---

Did you know 60% of organisations have suffered a security breach through a third party? It's understandable – the traditional processes are broken. Organisations face a burden of ineffective, inefficient admin. 'Point in time' cybersecurity assessments make for poor-quality data that goes out of date fast, offering little protection. Risk Ledger helps organisations get their cybersecurity risk assessment tasks done in hours, not days and scale their supplier coverage from 5% to 95% so they can spot more vulnerabilities at just 10% of the cost.
The NHS used Risk Ledger to identify a situation where several third-party suppliers were all dependent on the same fourth-party supplier. They then worked with those third parties to firstly understand that risk, then take action to mitigate it.
With help from insights like this, many of our customers have improved their supplier contracts. Interested in learning more? Visit https://riskledger.com/.
---
Networking Sponsors

Formed in 2000, Wavenet has grown to become a respected, multi-award-winning provider of telecoms and technology solutions to thousands of businesses and enterprises across the UK.
Wavenet is a managed service provider and has longstanding partnerships with some of the top technology providers on the planet. They provide the legal and financial sector with tailored connectivity, communications and IT solutions as well as CyberGuard; Wavenet's specialist CREST accredited cyber security division that provides a full range of IT security services from its 24/7 UK Security Operations Centre.
As a technology partner Wavenet keep an eye on the future. Planning, adapting, and empowering you to make your organisation brilliant, through their range of core services.
For more information please visit: https://www.wavenetuk.com/.
---
Branding Sponsors

Egress makes digital communication safer for everyone. As advanced and persistent cybersecurity threats continue to evolve, we recognize that people get hacked, make mistakes, and break the rules. Egress's Intelligent Cloud Email Security suite uses patented self-learning technology to detect sophisticated inbound and outbound threats, protect against data loss, resulting in the reduction of human activated risk.
Used by the world's biggest brands, Egress is private equity backed and has offices in London, New York, and Boston
---

ThreatLocker® is a leader in endpoint security technologies, providing enterprise-level cybersecurity tools for the Managed Services Provider (MSP) industry, to improve the security of servers and endpoints. ThreatLocker's combined Application Allowlisting, Ringfencing™, Storage Control, Elevation Control, and Endpoint Network Access Control (NAC) solutions are leading the cybersecurity market towards a more secure approach of blocking the exploits of unknown application vulnerabilities. To learn more about ThreatLocker® visit: www.threatlocker.com
---