Strategic Sponsors

Defenders have always sought the high ground in order to see farther and turn back attacks. Corelight delivers a commanding view of your network so you can outsmart and outlast adversaries. We capture, interpret, and connect the data that means everything to defenders. Based in San Francisco, Corelight is an open-core company founded by the creators of Zeek, the widely-used NSM tool and providing an Open NDR Platform. ​
---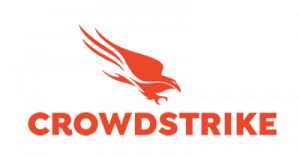 CrowdStrike, a global cybersecurity leader, is redefining security for the cloud era with an endpoint protection platform built from the ground up to stop breaches. The CrowdStrike Falcon platform's single lightweight-agent architecture leverages cloud-scale artificial intelligence (AI) and offers real-time protection and visibility across the enterprise, preventing attacks on endpoints on or off the network. Powered by the proprietary CrowdStrike Threat Graph, CrowdStrike Falcon correlates over 5 billions endpoint-related events per week in real time from across the globe, fueling one of the world's most advanced data platforms for security.
With CrowdStrike, customers benefit from better protection, better performance and immediate time-to-value delivered by the cloud-native Falcon platform.
There's only one thing to remember about CrowdStrike: We stop breaches.
Learn more: https://www.crowdstrike.com/
---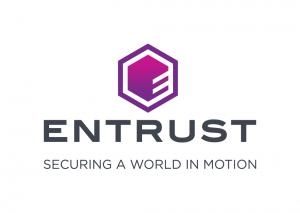 Entrust keeps the world moving safely by enabling trusted identities, payments and data protection. Today more than ever, people demand seamless, secure experiences, whether they're crossing borders, making a purchase, accessing e-government services or logging into corporate networks. Entrust offers an unmatched breadth of digital security and credential issuance solutions at the very heart of all these interactions. With a network of global partners, and customers in over 150 countries, it's no wonder the world's most entrusted organizations trust us. Entrust nShield HSMs are among the highest-performing, most secure and easy-to-integrate HSM solutions available, facilitating regulatory compliance and delivering the highest levels of data and application security for enterprise, financial and government organizations. The unique nShield Security World key management architecture provides strong, granular controls over access and usage of keys. To learn more visit www.entrust.com/hsm
---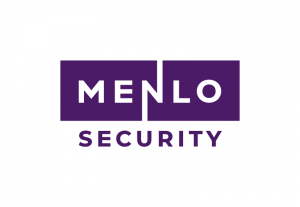 Menlo Security protects organizations from cyberattacks by seeking to eliminate the threat of malware from the web, documents, and email. Our cloud-based Isolation Platform scales to provide comprehensive protection across enterprises of any size, without requiring endpoint software or impacting the end-user experience. Menlo Security is trusted by major global businesses, including Fortune 500 companies and financial services institutions.
---

Okta is the leading independent provider of identity for the enterprise, and the Okta Identity Cloud enables organizations to both secure and manage their extended enterprise, and transform their customers' experiences.
With over 5,500 pre-built integrations to applications and infrastructure providers, Okta customers can easily and securely adopt the technologies they need to fulfill their missions. Over 5,600 organizations, including 20th Century Fox, JetBlue, Nordstrom, Slack, Teach for America and Twilio, trust Okta to securely connect their people and technology.
---

SonicWall delivers Boundless Cybersecurity for the hyper-distributed era in a work reality where everyone is remote, mobile and unsecure. SonicWall safeguards organizations mobilizing for their new business normal with seamless protection that stops the most evasive cyberattacks across boundless exposure points and increasingly remote, mobile and cloud-enabled workforces.
The cost of conventional security is more prohibitive than ever, and the shortage of trained personnel makes the problem exceptionally acute. Constrained budgets and staffing resources simply can't keep up. This creates a growing cybersecurity business gap, which is unbridgeable with conventional security approaches. By knowing the unknown, providing real-time visibility and enabling breakthrough economics, SonicWall closes the cybersecurity business gap for enterprises, governments and SMBs worldwide.
Boundless Cybersecurity empowers organizations to break free from untenable economic, technical and staffing constraints of traditional or outdated approaches — all with less cost and human intervention than conventional security. For more information, visit www.sonicwall.com or follow us on Twitter, LinkedIn, Facebook and Instagram.
---

Tenable®, Inc. is the Cyber Exposure company. Over 30,000 organisations around the globe rely on Tenable to understand and reduce cyber risk. As the creator of Nessus®, Tenable extended its expertise in vulnerabilities to deliver the world's first platform to see and secure any digital asset on any computing platform. Tenable customers include more than 50 percent of the Fortune 500, more than 30 percent of the Global 2000 and large government agencies. Learn more at
www.tenable.com
.
---

Redacted addresses the real cybersecurity problem: people.
Founded in 2015 by an elite team with deep government and private sector cybersecurity experience, the company uniquely partners with its customers to protect their businesses and disrupt adversaries. Redacted recognizes the need to provide actionable insights—information beyond that gleaned from that run-of-the-mill threat intel—and empowers clients to quickly reduce the impact of adversaries and their exploits. With its powerful mission-driven approach, Redacted levels the playing field for organizations, seeking not only to disrupt cybersecurity threats, but to mete out consequences for those who seek to undermine legitimate business operations. Redacted is backed by Ten Eleven Ventures, Valor Equity Partners, Vy Capital, and SVB Capital.
---
Education Seminar Sponsors

Abnormal Security provides a leading cloud-native email security platform that leverages AI-based behavioral data science to stop business email compromise (BEC) and never-seen-before attacks that evade traditional secure email gateways (SEGs). Abnormal delivers a fundamentally different approach that precisely detects and protects against the widest range of attacks including phishing, malware, social engineering, spam and graymail, supply chain compromise, and internal account compromise.

The Abnormal platform delivers inbound email security, internal and external account takeover protection, and full SOC automation. Abnormal's API-based approach enables customers to get up and running in 15 minutes and can augment a SEG or be used standalone to enhance native Microsoft security protection. Abnormal Security is based in San Francisco, CA. More information is available at abnormalsecurity.com.
---
Cisco inspires new possibilities by reimagining your applications, securing your data, transforming your infrastructure, and empowering your teams for a global and inclusive future.
---

Egress makes digital communication safer for everyone. As advanced and persistent cybersecurity threats continue to evolve, we recognize that people get hacked, make mistakes, and break the rules. Egress's Intelligent Cloud Email Security suite uses patented self-learning technology to detect sophisticated inbound and outbound threats, protect against data loss, resulting in the reduction of human activated risk.
Used by the world's biggest brands, Egress is private equity backed and has offices in London, New York, and Boston
---
Networking Sponsors

Cyberint is a cybersecurity solution provider that pioneered attack surface reconnaissance. The solution fuses threat intelligence with attack surface management, providing organizations with extensive integrated visibility into their external risk exposure. Leveraging autonomous discovery of all external-facing assets, coupled with open, deep & dark web intelligence, it allows cybersecurity teams to uncover their most relevant known and unknown digital risks - earlier. Global customers, including Fortune 500 leaders across all major market verticals, rely on Cyberint to prevent, detect, investigate, and remediate phishing, fraud, ransomware, brand abuse, data leaks, external vulnerabilities and more, ensuring continuous external protection from cyber threats.
---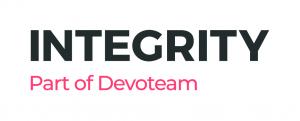 INTEGRITY part of Devoteam, is a Cybersecurity Consulting and Technological Audit company. INTEGRITY is certified in ISO 27001, ISO 9001 and PCI-DSS QSA, member of CREST and CIS - Center for Internet Security. The company has 12 years of existence, and is operating in more than 19 countries worldwide, due to high-value Cybersecurity services provided, which combine their experience and proprietary technology to reduce, consistently and effectively, customers' cyber risks. The services range include Persistent Penetration Testing, ISO 27001, PCI-DSS, GRC and Third-Party Risk Management solutions.
---

Hoxhunt is a global leader in Human Risk Management. The innovative Hoxhunt AI driven human risk platform scales your security culture and behaviour change that enables people to detect and report cyberattacks that have bypassed your technical security layers, reducing the risk to organizations from sophisticated cyberattacks targeting humans. Leading organizations of all sizes, including Bird & Bird, Airbus, Docusign, IGT, Nokia and Qualcomm all rely on Hoxhunt for their Human Risk Management solutions that mitigate their most critical risks across email, cloud, social media, and the web.
---

Pentest People are a cybersecurity company offering a range of penetration testing services to its clients. Aiming to change the typical testing model with PTaaS (Penetration Testing as a Service) and a live vulnerability portal to visualise your testing data, known as SecurePortal. PTaaS enables organisations to identify and fix vulnerabilities faster, helping IT teams to reduce the window or risk. It is a fully digital service that allows managers to distribute and manage remediation tasks so teams can do more faster with fewer resources. All of our services allow access to SecurePortal and follow our PTaaS model. We offer Penetration testing services for Web Apps, Mobile Apps, Infrastructure, Cloud & more, alongside social engineering, red team assessments, ransomware testing, managed scanning and even a new range of incident response packages.
---
Branding Sponsors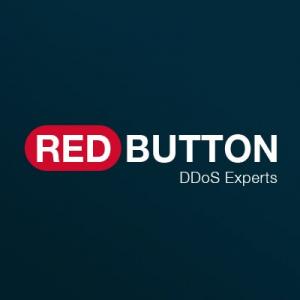 Red Button provides DDoS testing, mitigation, hardening, training and guidance. Our security consulting is vendor-agnostic, unbiased and 100% focused on each customer's needs. In addition, Red Button is the only authorized DDoS test partner of both AWS and Microsoft Azure.
---