Strategic Sponsor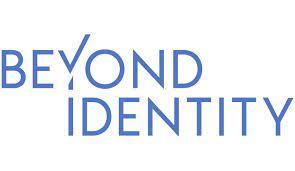 For more information please visit https://www.beyondidentity.com/
---
BeyondTrust is the worldwide leader in Privileged Access Management (PAM), empowering organizations to secure and manage their entire universe of privileges. Our integrated products and platform offer the industry's most advanced PAM solution, enabling organizations to quickly shrink their attack surface across traditional, cloud and hybrid environments.
The BeyondTrust Universal Privilege Management approach secures and protects privileges across passwords, endpoints, and access, giving organizations the visibility and control they need to reduce risk, achieve compliance, and boost operational performance. Our products enable the right level of privileges for just the time needed, creating a frictionless experience for users that enhances productivity.
With a heritage of innovation and a staunch commitment to customers, BeyondTrust solutions are easy to deploy, manage, and scale as businesses evolve. We are trusted by 20,000 customers, including more than 70 percent of the Fortune 500, and a global partner network. Learn more at www.beyondtrust.com.
---

Darktrace (DARK:L), a global leader in cyber security AI, delivers world-class technology that protects over 5,000 customers worldwide from advanced threats, including ransomware and cloud and SaaS attacks. The company's fundamentally different approach applies Self-Learning AI to enable machines to understand the business in order to autonomously defend it. Headquartered in Cambridge, UK, the company has 1,500 employees and over 30 offices worldwide. Darktrace was named one of TIME magazine's 'Most Influential Companies' for 2021.
---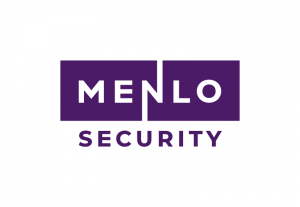 Menlo Security protects organizations from cyberattacks by seeking to eliminate the threat of malware from the web, documents, and email. Our cloud-based Isolation Platform scales to provide comprehensive protection across enterprises of any size, without requiring endpoint software or impacting the end-user experience. Menlo Security is trusted by major global businesses, including Fortune 500 companies and financial services institutions.
---

OneTrust is the #1 fastest growing and most widely used technology platform to help organizations be more trusted, and operationalize privacy, security, and governance programs. More than 7,500 customers, including half of the Fortune 500, use OneTrust to comply with the CCPA, GDPR, LGPD, PDPA, ISO27001 and hundreds of the world's privacy and security laws.
The OneTrust platform is powered by the OneTrust Athena™ AI, and our offerings include OneTrust Privacy, OneTrust PreferenceChoice™, OneTrust Vendorpedia™, OneTrust GRC, OneTrust Ethics, OneTrust DataGuidance™, OneTrust DataDiscovery™, and OneTrust DataGovernance™.
Learn more: OneTrust.com and LinkedIn.
---

Proofpoint, Inc. (NASDAQ: PFPT) is a leading cybersecurity and compliance company that protects organizations' greatest assets and biggest risks: their people. With an integrated suite of cloud-based solutions, Proofpoint helps companies around the world stop targeted threats, safeguard their data, and make their users more resilient against cyber attacks. Leading organizations of all sizes, including more than half of the Fortune 1000, rely on Proofpoint for people-centric security and compliance solutions that mitigate their most critical risks across email, the cloud, social media, and the web. More information is available at www.proofpoint.com.
---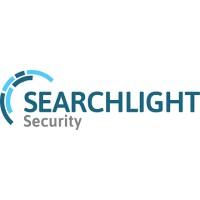 Like all of the greatest innovations, Searchlight Security was born out of the need to solve a problem: criminals being able to act with impunity on the Darkweb.
Founders and long-term friends Ben Jones and Dr Gareth Owenson decided to use their combined skills, knowledge and experience to create a solution to this problem, and so Searchlight Security came into being.
A pre-eminent Tor expert, Gareth combined cutting edge cyber-defence experience and ground-breaking academic research with Ben's experience in defence to create a world-leading suite of investigative Darkweb products which afford business and law enforcement agencies an unmatched toolset in their fight against criminal activity on the Darkweb.
Utilized by the world's most innovative and forward-thinking government agencies, companies and charities, Searchlight Security are shedding a light into the most hidden realms of the Darkweb for all to see, and fulfilling their mission of protecting society as a whole.
---
Education Seminar Sponsor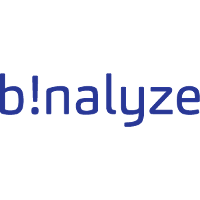 Binalyze is the world's fastest and most comprehensive enterprise forensics solution. Our software remotely, securely and automatically collects more than 120 digital forensics artifacts in under 10 minutes. With evidence collected, our Timeline, Triage and Drone features help you to collaborate and complete incident response investigations quickly and dramatically reduces dwell time. Binalyze saves you time, reduces cybersecurity operational costs and helps you prevent the financial and reputational losses associated with cyber attacks.
Know more at https://www.binalyze.com/
---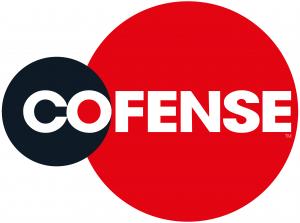 Millions of Ransomware, Business Email Compromise and Credential Harvesting attacks bypass expensive email security solutions every year. They are in your users' inboxes right now.
Cofense is the only company that combines a global network of 30 million people reporting phish with advanced AI-based automation to stop phishing attacks fast. That's why over half of the Fortune 500 trust us.
We're Cofense. We Stop Phish.
Our Phishing Detection and Response platform catches the phishing emails that your secure email gateway inevitably misses. We deliver the technology and insight needed to detect, analyze, and stop phishing attacks.
Cofense® is the leading provider of phishing detection and response solutions. Designed for enterprise organizations, the Cofense Phishing Detection and Response (PDR) platform leverages a global network of nearly 30 million people actively reporting suspected phish, combined with advanced automation to stop phishing attacks faster and stay ahead of breaches. When deploying the full suite of Cofense solutions, organizations can educate employees on how to identify and report phish, detect phish in their environment and respond quickly to remediate threats. With seamless integration into most major TIPs, SIEMs, and SOARs, Cofense solutions easily align with existing security ecosystems. Across a broad set of Global 1000 enterprise customers, including defense, energy, financial services, healthcare and manufacturing sectors, Cofense understands how to improve security, aid incident response and reduce the risk of compromise. For additional information, please visit www.cofense.com or connect with us on Twitter and LinkedIn.
---

CounterCraft is the next generation of threat intelligence. The CounterCraft Cyber Deception Platform offers active defense powered by high-interaction deception technology. CounterCraft detects threats early, collects personalized, actionable intelligence, and enables organizations to defend their valuable data in real time. The award-winning solution, fully integrated with MITRE ATT&CK®, fits seamlessly into existing security strategies and uses powerful automation features to reduce operator workload.
Founded in 2015, CounterCraft is present in London, New York, and Madrid, with R&D in San Sebastian, Spain. CounterCraft recently raised additional funding from venture capital firms including cybersecurity-specific funds Adara Ventures, eCAPITAL, In-Q-Tel and Evolution Equity, bringing the total investment to date to $10 million. Learn more at www.countercraftsec.com
---

Digital Element is the global leader and industry pioneer of IP geolocation technology. Our IP Intelligence solution, NetAcuity®, is deployed by the world's largest online security companies, law enforcement agencies, e-commerce sites, payment providers, analytics companies, ad networks and more.
IP Intelligence is one of the top five techniques used to detect and prevent online fraud. Independently verified as the most accurate IP Intelligence solution available, NetAcuity® is the first line of defence in the battle against online fraud.
The solution can be used for:
Proxy and Tor detection
VPN detection
Login verification
Session highjacking monitoring
Bill to - ship to - IP location
Domain and ISP detection
Hosting traffic identification
NetAcuity® is the only IP solution that is verified by the Media Rating Council. It is a single source IP data solution that is easy to integrate into merchant systems and technology platforms. The solution can be deployed in as little as 20 minutes.
Our clients include Amazon, ASOS, BBC, DoubleVerify, eBay, Dell, JPMorgan Chase & Co, Facebook, Interbanco, Swedbank, Interpol, Experian, Symantec, VeriSign and many more.
---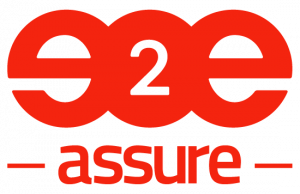 Formed in 2013, e2e are a diverse group of 85 people based in the UK and Australia, focused on providing our Security Operations Centre (SOC)-as-a-Service and Managed Detection and Response (MDR) to organisations of all sizes, with the goal of improving their cyber security.
e2e-assure was founded by industry experts, with our founder holding over 20 years' experience in delivering secure, end-to-end security operations for online payment systems; designing, developing and delivering cyber defence solutions and developing and starting up complete Managed Service solutions.
Our customers cover a range of services, sizes and sectors including education, travel, banking, aerospace, government and defence. Our smallest customers have a handful of employees and our largest, thousands.
---

Our vision is for a connected world in which people communicate efficiently and securely. To achieve this, we provide human layer security to protect individual users and stop breaches before they happen. Our patented technologies are built using leading-edge contextual machine learning and powerful encryption that mitigate modern risks in ways that other solutions simply can't achieve.
Today, we provide intelligent email security and collaboration solutions that prevent accidental and intentional breaches, protect sensitive data, and equip CISOs and their teams with the detailed reporting required for compliance purposes.
Egress is headquartered in London, with regional offices in the UK, the US, Canada and the Netherlands.
---

FireMon is the only real-time security policy management solution built for today's complex multi-vendor, enterprise environments. Supporting the latest firewall and policy enforcement technologies spanning on-premises networks to the cloud, only FireMon delivers visibility and control across the entire IT landscape to automate policy changes, meet compliance standards, and minimize policy-related risk. Since creating the first-ever policy management solution in 2004, FireMon has helped more than 1,700 enterprises in nearly 70 countries secure their networks. FireMon leads the way with solutions that extend and integrate policy management with today's latest technologies including SD-WAN, SASE, XDR, and SOAR.
---

Obsidian Security is the first truly comprehensive threat and posture management solution built for SaaS. Our platform consolidates data across core applications to help your team optimize configurations, reduce over-privilege, and mitigate account compromise and insider threats. The company was founded in 2017 by industry experts from Carbon Black and Cylance including Ben Johnson, Glenn Chisholm and Matt Wolff. Notable Fortune 500 companies trust Obsidian Security to secure SaaS applications, like Salesforce, Workday, Microsoft 365, ServiceNow, Google Workspace and Github. Headquartered in Southern California, Obsidian Security is privately-held and backed by Menlo Ventures, IVP, Greylock, GV, Norwest Venture Partners, and Wing. For more information, visit www.obsidiansecurity.com.
---

ThirdSpace has been at the very forefront of identity and access management for nearly 20 years.
We understand that the digital landscape is changing – this means your requirements are, too. But identity is the foundation for modern-day security and mobility – and it's the foundation of who we are.
Our long history of working with new technology challenges and responding to evolving client needs has made us the globally-recognised, award-winning company we are today.
---