2019 Sponsors

The Accellion enterprise content firewall prevents data breaches and compliance violations from third-party cyber risk. CIOs and CISOs rely on the Accellion platform for complete visibility, compliance and control over the communication of IP, PII, PHI, and other sensitive content across all third-party communication channels, including email, file sharing, mobile, enterprise apps, web portals, SFTP, and automated inter-business workflows. When users click the Accellion button, they know it's the safe, secure way to share sensitive information with the outside world.
With on-premise, private cloud, hybrid and FedRAMP deployment options, the Accellion platform provides the security and governance CISOs need to protect their organizations, mitigate risk, and adhere to rigorous compliance regulations such as NIST 800-171, HIPAA, SOX, GDPR, GLBA, FISMA, and others. Accellion solutions have protected more than 25 million end users at more than 3,000 global corporations and government agencies, including NYC Health + Hospitals; KPMG; Kaiser Permanente; Latham & Watkins; National Park Service; Umpqua Bank; Tyler Technologies; and the National Institute for Standards and Technology (NIST).
---

Anomali® detects adversaries and tells you who they are. Organizations rely on the Anomali Threat Platform to detect threats, understand adversaries, and respond effectively. Anomali arms security teams with machine learning optimized threat intelligence and identifies hidden threats targeting their environments. The platform enables organizations to collaborate and share threat information among trusted communities and is the most widely adopted platform for ISACs and leading enterprises worldwide. For more information, visit us at www.anomali.com and follow us on Twitter @Anomali.
---

BeyondTrust is the worldwide leader in Privileged Access Management (PAM), empowering organizations to secure and manage their entire universe of privileges. Our integrated products and platform offer the industry's most advanced PAM solution, enabling organizations to quickly shrink their attack surface across traditional, cloud and hybrid environments.
The BeyondTrust Universal Privilege Management approach secures and protects privileges across passwords, endpoints, and access, giving organizations the visibility and control they need to reduce risk, achieve compliance, and boost operational performance. Our products enable the right level of privileges for just the time needed, creating a frictionless experience for users that enhances productivity.
With a heritage of innovation and a staunch commitment to customers, BeyondTrust solutions are easy to deploy, manage, and scale as businesses evolve. We are trusted by 20,000 customers, including 70 percent of the Fortune 500, and a global partner network.
Learn more at www.beyondtrust.com.
---

BitSight transforms how organizations manage cyber risk. The BitSight Security Ratings Platform applies sophisticated algorithms, producing daily security ratings that range from 250 to 900, to help organizations manage their own security performance; mitigate third party risk; underwrite cyber insurance policies; conduct financial diligence; and assess aggregate risk. With over 2,100 global customers and the largest ecosystem of users and information, BitSight is the Standard in Security Ratings. For more information, please visit www.bitsight.com , read our blog or follow @BitSight on Twitter
---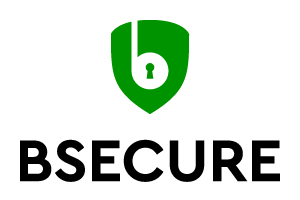 BSECURE is an independent firm, highly skilled in application security and risk management. Founded in 2009, BSECURE involves more than 25 collaborators and achieves a turnover of 2 millions euros.
Our DEVSECOPS offer integrates directly into the applications life cycle (web, IoT, mobile): from design/build up to production phases, we integrate into your processes to work altogether with your teams to deliver them security services in the appropriate time frame.
The services delivered in our DevSecOps offer include:
Risk analysis and schedule of security milestones in the sprints defined at the framing phase
Integration of legal and normative constraints
Sizing, building or providing complete build factories
Code audits and fixes in different sprints
Pentests on major releases

Integration of remediation in the following sprints

Secure coding guidelines
Secure development training
In-depth security of the underlying infrastructure
Security monitoring focused at application level among infrastructure monitoring
Key to the success of our DEVSECOPS projects lies in our ability to provide you with collaborators with a dual competence: security and development. Our team is composed of project managers in development and security, certified Scrum masters mixing agility and security, and developers highly skilled in security.
Our mastery of the DEVSECOPS ensures you a secure delivery in time for your application project.
Relevancy of our offer attracted CAC 40 companies, and has been declined startups as it allows a full 360 degrees of security coverage.
BSECURE has a laboratory dedicated to R&D in the field of application security for the search of vulnerabilities and the development of applications on new technologies.
BSECURE: Because the best cyber defence is cyber attack.
---

CrowdStrike is the leader in cloud-delivered endpoint protection. Leveraging artificial intelligence (AI), the CrowdStrike Falcon® platform offers instant visibility and protection across the enterprise and prevents attacks on endpoints on or off the network. CrowdStrike Falcon deploys in minutes to deliver actionable intelligence and real-time protection from Day One. It seamlessly unifies next-generation AV with best-in-class endpoint detection and response, backed by 24/7 managed hunting. Its cloud infrastructure and single-agent architecture take away complexity and add scalability, manageability, and speed.
CrowdStrike Falcon protects customers against all cyber-attack types, using sophisticated signatureless AI and Indicator-of-Attack (IOA) based threat prevention to stop known and unknown threats in real time. Powered by the CrowdStrike Threat Graph™, Falcon instantly correlates over 100 billion security events a day from across the globe to immediately prevent and detect threats.
There's much more to the story of how Falcon has redefined endpoint protection but there's only one thing to remember about CrowdStrike: We stop breaches.
CrowdStrike was positioned the highest in ability to execute and furthest in completeness of vision in the 2018 Gartner Magic Quadrant for Endpoint Protection Platforms (EPP).
You can gain full access to CrowdStrike Falcon Prevent™ by starting your free trial here.
---

Illumio enables organizations to realize a future without high-profile breaches by providing visibility, segmentation, and control of all network communications across any data center or cloud. Founded in 2013, the world's largest enterprises, including Morgan Stanley, BNP Paribas, Salesforce, and Oracle NetSuite trust Illumio to reduce cyber risk. For more information, visit www.illumio.com/what-we-do and:
---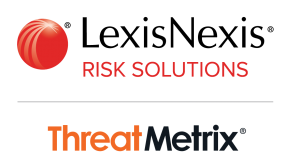 LexisNexis® Risk Solutions leverages comprehensive digital and physical identity intelligence, machine learning and advanced big data analytics to accelerate risk management decisions and fortify fraud defenses for global businesses in over 100 countries. Our solutions combine innovative technology and intuitive analytics with more than 78 billion data records augmented by the digital identity coverage of the ThreatMetrix® Digital Identity Network to deliver a concise 360-degree view of risk at any point in the customer lifecycle. By correlating and consolidating the complex and ever-changing attributes that make up a consumer or business identity, LexisNexis Risk Solutions provides robust, actionable risk insights enabling secure and seamless transactions while limiting friction intelligently across every channel via a multi-layered approach. For more information, please visit
www.risk.lexisnexis.com
.
---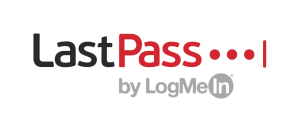 For more than 61,000 businesses of all sizes, LastPass by LogMeIn reduces friction for employees while increasing control and visibility for IT with an access solution that's easy to manage and effortless to use. From single sign-on and password management to adaptive authentication, LastPass gives superior control to IT and frictionless access to users. LastPass is a registered trademark from LogMeIn. LogMeIn products simplify how people connect with each other and the world around them to drive meaningful interactions, deepen relationships, and create better outcomes for individuals and businesses. One of the world's top 10 public SaaS companies, and a market leader in unified communications and collaboration, identity and access, and customer engagement and support solutions, LogMeIn has millions of customers spanning virtually every country across the globe. LogMeIn is headquartered in Boston with additional locations in Germany, UK, Ireland, Hungary, Australia, India. For more information, visit https://lastpass.com or www.logmeininc.com
---

ManageEngine is the enterprise IT management division of Zoho Corporation. Established and emerging enterprises – including 9 of every 10 Fortune 100 organizations - rely on our real-time IT management tools to ensure optimal performance of their IT infrastructure, including networks, servers, applications, desktops and more. We have offices worldwide, including the United States, the Netherlands, India, Singapore, Japan, China, and Australia as well as a network of 200+ global partners to help organizations tightly align their businesses and IT.
For more information, please visit - http://www.manageengine.eu/
Company blog - blogs.manageengine.com
LinkedIn - https://in.linkedin.com/company/manageengine
Facebook - http://www.facebook.com/ManageEngine
Twitter - https://twitter.com/manageengine
---

OneLogin, the leader in Unified Access Management, connects people with technology through a simple and secure login, empowering organizations to access the world™. The OneLogin Unified Access Management (UAM) platform is the key to unlocking the apps, devices, and data that drive productivity and facilitate collaboration. OneLogin serves businesses and partners across a multitude of industries, with over 2,500 customers worldwide. We are headquartered in San Francisco, California. For more information, visit www.onelogin.com, Blog, Facebook, Twitter, or LinkedIn.
---

OneTrust is the #1 most widely used privacy, security and trust platform used by more than 5,000 companies to comply with the CCPA, GDPR, ISO27001 and hundreds of the world's privacy and security laws. OneTrust's primary offerings include OneTrust Privacy Management Software, OneTrust PreferenceChoice™ consent and preference management software, OneTrust Vendorpedia™ third-party risk management software and vendor risk exchange and OneTrust GRC integrated risk management software.
OneTrust is co-headquartered in Atlanta and in London, and has additional offices in Bangalore, San Francisco, Melbourne, New York, São Paulo, Munich, Hong Kong and Bangkok. Our fast-growing team surpasses 1,500 employees worldwide. To learn more, visit OneTrust.com.
---

Zscaler enables the world's leading organizations to securely transform their networks and applications for a mobile and cloud-first world. Applications have moved from the data center to the cloud and users are connecting to their workloads from everywhere, but security has remained anchored to the data center. Zscaler is redefining security by moving it out of the data center and into the cloud.
The Zscaler Cloud Security Platform uses software-defined business policies, not appliances, to securely connect the right user to the right application, regardless of device, location, or network. Zscaler offers two service suites. Zscaler Internet Access™ scans every byte of traffic to ensure that nothing bad comes in and nothing good leaks out. Zscaler Private Access™ offers authorized users secure and fast access to internal applications hosted in the data center or public clouds—without a VPN.
Zscaler services are 100% cloud delivered and offer the simplicity, enhanced security, and improved user experience that traditional appliances or hybrid solutions are unable to match. Used in more than 185 countries, the Zscaler multi-tenant, distributed security cloud protects thousands of customers from cyberattacks and data loss, enabling customers to embrace the agility, speed, and cost containment of the cloud—securely.
---