2022 Strategic Sponsor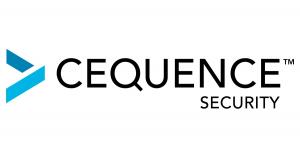 Organizations trust Cequence Security to protect their web apps and APIs with the most effective and adaptive defense against online fraud, business logic attacks, exploits and unintended data leakage, which enables them to remain resilient in today's ever-changing business and threat landscape.
---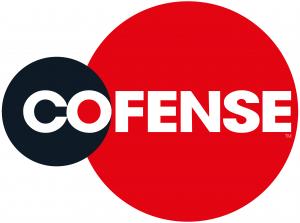 Millions of Ransomware, Business Email Compromise and Credential Harvesting attacks bypass expensive email security solutions every year. They are in your users' inboxes right now.
Cofense is the only company that combines a global network of 30 million people reporting phish with advanced AI-based automation to stop phishing attacks fast. That's why over half of the Fortune 500 trust us.
We're Cofense. We Stop Phish.
Our Phishing Detection and Response platform catches the phishing emails that your secure email gateway inevitably misses. We deliver the technology and insight needed to detect, analyze, and stop phishing attacks.
Cofense® is the leading provider of phishing detection and response solutions. Designed for enterprise organizations, the Cofense Phishing Detection and Response (PDR) platform leverages a global network of nearly 30 million people actively reporting suspected phish, combined with advanced automation to stop phishing attacks faster and stay ahead of breaches. When deploying the full suite of Cofense solutions, organizations can educate employees on how to identify and report phish, detect phish in their environment and respond quickly to remediate threats. With seamless integration into most major TIPs, SIEMs, and SOARs, Cofense solutions easily align with existing security ecosystems. Across a broad set of Global 1000 enterprise customers, including defense, energy, financial services, healthcare and manufacturing sectors, Cofense understands how to improve security, aid incident response and reduce the risk of compromise. For additional information, please visit www.cofense.com or connect with us on Twitter and LinkedIn.
---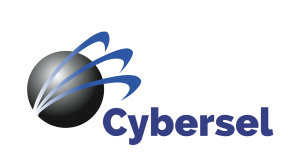 A team of professionals, experts in the analysis and management of cyber risk who, from
the very beginning of Cyber Risk Management, helps companies protect themselves
from potential cyber attacks that have grown exponentially, especially in recent years.
The most advanced and innovative technologies present today on the international
scene to offer to our customers in the reference markets Italy, France and the UK. We
like to call ourselves a technology boutique where our customers are guaranteed to find
the most advanced solutions and our partners a real local representation of their
organization and a virtual operational base. Our website: https://www.cybersel.eu
---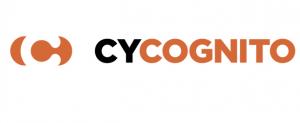 CyCognito is solving one of the most fundamental business problems in cybersecurity: the need to understand how attackers view your customers' organisations, using continuous reconnaissance to determine where they are most likely to break in, and how they can efficiently analyse, monitor, and eliminate that risk.
Founded in 2017, with headquarters in Palo Alto, California, CyCognito's solution is recognised as one of the most exciting emerging cybersecurity technologies globally. The nation-state scale offensive solution was developed by ex-heads of a world-renowned national cyber defence unit.
CyCognito's SaaS based platform uniquely takes the attacker's view when analysing your network, focussing on finding the path of least resistance (using the same techniques as real attackers would).
CyCognito is the industry leader in External Attack Surface Discovery and Management (EASM). EASM will help you identify and protect all your internet exposed assets.
Asset Discovery with classification and attribution
Automatic risk detection via evidence-based security testing
Contextual prioritisation, fix validation and security posture improvement analytics
The platform uses thousands of bots all over the internet, natural language processing and machine learning techniques to trace unknown pathways into your network. Taking the attacker's view means CyCognito does not require any additional network configuration /permissions to work (just like an attacker wouldn't ask for your permission to scan and exploit your network).
"Most organisations define their attack surface too narrowly and it often leaves them with blind spots that actually become the most attractive points of entry for attackers. It is simply not possible to protect an organisation's attack surface without visibility and risk assessment of all of your IT assets."
Rob Gurzeev, CyCognito CEO and co-founder
---

Darktrace (DARK.L), a global leader in cyber security artificial intelligence, is on a mission to free the world of cyber disruption. Breakthrough innovations in our Cyber AI Research Centre in Cambridge, UK have resulted in over 100 patents filed and research published to contribute to the cyber security community. Rather than study attacks, our technology continuously learns and updates its knowledge of 'you' and applies that understanding to optimize your state of optimal cyber security. We are delivering the first ever Cyber AI Loop, fuelling a continuous end-to-end security capability that can autonomously spot and respond to novel in-progress threats within seconds. Darktrace employs over 2,000 people around the world and protects over 7,400 customers globally from advanced cyber threats. Darktrace was named one of TIME magazine's 'Most Influential Companies' in 2021. To learn more, visit https://darktrace.com.
---

Imperva is the cybersecurity leader whose mission is to help organizations protect their data and all paths to it. Customers around the world trust Imperva to protect their applications, data and websites from cyber attacks. With an integrated approach combining edge, application security and data security, Imperva protects companies through all stages of their digital journey. Imperva Research Labs and our global intelligence community enable Imperva to stay ahead of the threat landscape and seamlessly integrate the latest security, privacy and compliance expertise into our solutions.
---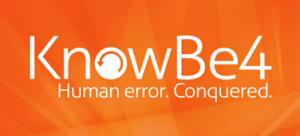 KnowBe4 is the world's largest security awareness training and simulated phishing platform that helps you manage the ongoing problem of social engineering.
The KnowBe4 platform is user-friendly and intuitive. It was built to scale for busy IT pros that have 16 other fires to put out. Our goal was to design the most powerful, yet easy-to-use platform available.
Customers of all sizes can get the KnowBe4 platform deployed into production twice as fast as our competitors. Our Customer Success team gets you going in no time, without the need for consulting hours.
---

Palo Alto Networks, the global cybersecurity leader, is shaping the cloud-centric future with technology that is transforming the way people and organizations operate. Our mission is to be the cybersecurity partner of choice, protecting our digital way of life. We help address the world's greatest security challenges with continuous innovation that seizes the latest breakthroughs in artificial intelligence, analytics, automation, and orchestration. By delivering an integrated platform and empowering a growing ecosystem of partners, we are at the forefront of protecting tens of thousands of organizations across clouds, networks, and mobile devices. Our vision is a world where each day is safer and more secure than the one before.www.paloaltonetworks.com.
---
2022 Education Seminar Sponsor
BeyondTrust is the worldwide leader in Privileged Access Management (PAM), empowering organizations to secure and manage their entire universe of privileges. Our integrated products and platform offer the industry's most advanced PAM solution, enabling organizations to quickly shrink their attack surface across traditional, cloud and hybrid environments.
The BeyondTrust Universal Privilege Management approach secures and protects privileges across passwords, endpoints, and access, giving organizations the visibility and control they need to reduce risk, achieve compliance, and boost operational performance. Our products enable the right level of privileges for just the time needed, creating a frictionless experience for users that enhances productivity.
With a heritage of innovation and a staunch commitment to customers, BeyondTrust solutions are easy to deploy, manage, and scale as businesses evolve. We are trusted by 20,000 customers, including more than 70 percent of the Fortune 500, and a global partner network. Learn more at www.beyondtrust.com.
---

Illumio, the pioneer and market leader of Zero Trust segmentation, prevents breaches from becoming cyber disasters. Illumio protects critical applications and valuable digital assets with proven segmentation technology purpose-built for the Zero Trust security model. Illumio ransomware mitigation and segmentation solutions see risk, isolate attacks, and secure data across cloud-native apps, hybrid and multi-clouds, data centers, and endpoints, enabling the world's leading organizations to strengthen their cyber resiliency and reduce risk.
---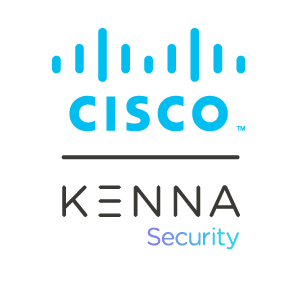 Kenna Security is the enterprise leader in risk-based vulnerability management (RBVM). Using the Kenna Security Platform, organizations can work cross-functionally to determine and remediate cyber risks. Kenna leverages machine learning and data science to track and predict real-world exploitations so security teams can focus on what matters most. Kenna serves nearly every major industry and counts CVS, KPMG, and many other Fortune 100 companies among its customers.
Kenna Risk Scores, another pioneering RBVM innovation, give Security, IT, executives, board members, and other stakeholders a simple and effective way to assess the relative risk of a specific vulnerability, asset class, workgroup, and organizations as a whole.
Recently acquired by Cisco, Kenna Security's acclaimed risk-based vulnerability management will be combined with SecureX, the platform that connects the industry's broadest and most integrated security portfolio, providing global organizations the ability to hunt down and assess threats, identify the vulnerabilities most likely to pose a risk, and give remediation teams clear guidance about what to fix first.
Cisco SecureX will layer in additional capabilities by integrating enterprise security management solutions into one centralized location, giving teams a comprehensive way to break down silos, extend detection and response capabilities, and orchestrate and remediate with confidence.
By integrating Kenna Security into SecureX, companies will solve a notoriously difficult piece of the security puzzle and deliver Kenna's pioneering RBVM platform to more than 7,000 customers using Cisco SecureX today.
All of this reflects Cisco's determination to streamline and simplify security management through a highly integrated, open platform that brings together threat and vulnerability management. For more information, please check out the latest news and visit kennasecurity.com.
---

As the IT management division of Zoho Corporation, ManageEngine prioritizes flexible solutions that work for all businesses, regardless of size or budget. ManageEngine crafts comprehensive IT management software with a focus on making your job easier. With our 90+ products and free tools cover everything your IT needs, you can take complete control of your IT infrastructure and services—both on-premises and in the cloud. For more information, visit https://www.manageengine.com/
---

OPSWAT is a global leader in critical infrastructure cybersecurity that helps protect the world's mission-critical organizations from malware and zero-day attacks. To minimize the risk of compromise, OPSWAT Critical Infrastructure Protection solutions enable both public and private organizations to implement processes that ensure the secure transfer of files and devices to and from critical networks. More than 1,000 organizations worldwide spanning Financial Services, Defense, Manufacturing, Energy, Aerospace, and Transportation Systems trust OPSWAT to secure their files and devices; ensure compliance with industry and government-driven policies and regulations, and protect their reputation, finances, employees and relationships from cyber-driven disruption. For more information on OPSWAT, visit www.opswat.com.
---

At Virtru, we empower organizations to easily unlock the power of data while maintaining control, everywhere it's stored and shared. Virtru is trusted by more than 7,000 global customers to power their Zero Trust strategies and safeguard their most sensitive data in accordance with the world's strictest privacy, compliance and data sovereignty requirements. Creators of TDF (Trusted Data Format), the open industry standard for persistent data protection, Virtru provides encryption technology for data shared through email, collaboration tools, cloud environments, and enterprise SaaS applications. For more information, visit https://www.virtru.com/fr or follow us on Twitter at @virtruprivacy.
---
2022 Networking Sponsor

Aqua Security is the leading platform provider for securing container-based, serverless and cloud native applications and infrastructure. Enabling customers to create applications that are secure by design and enable agile DevOps and hybrid cloud deployments with no compromise on security or compliance, Aqua protects applications from development to production, across VMs, containers and serverless workloads, up and down the stack.
Aqua's ground-breaking cloud native application protection platform (CNAPP) is the industry's first and only unified solution to encompass prevention, detection and response automation across the entire application lifecycle. Delivered via SaaS or self-hosted, Aqua enables organisations to secure their cloud native applications from start to finish, at any scale.
Aqua customers are among the world's largest enterprises in financial services, software, media, manufacturing and retail, with implementations across a broad range of cloud providers and modern technology stacks.
---

Defenders have always sought the high ground in order to see farther and turn back attacks. Corelight delivers a commanding view of your network so you can outsmart and outlast adversaries. We capture, interpret, and connect the data that means everything to defenders. Based in San Francisco, Corelight is an open-core company founded by the creators of Zeek, the widely-used NSM tool and providing an Open NDR Platform. ​
---

Zscaler (NASDAQ: ZS) accelerates digital transformation so that customers can be more agile, efficient, resilient, and secure. The Zscaler Zero Trust Exchange protects thousands of customers from cyberattacks and data loss by securely connecting users, devices, and applications in any location. Distributed across more than 150 data centers globally, the SSE-based Zero Trust Exchange is the world's largest inline cloud security platform. Learn more at zscaler.com or follow us on Twitter @zscaler.
---