Strategic Sponsors

BitSight Technologies is transforming how companies manage information security risk with objective, evidence-based security ratings. The company's Security Rating Platform continuously analyzes vast amounts of external data on security behaviors in order to help organizations manage third party risk, benchmark performance, and assess and negotiate cyber insurance premiums. For more information, please visit www.bitsighttech.com or follow us on Twitter (@BitSight).
---

Darktrace is the world's leading cyber AI company and the creator of Autonomous Response technology. Its self-learning AI is modeled on the human immune system and used by over 3,000 organizations to protect against threats to the cloud, email, IoT, networks and industrial systems.
The company has over 1000 employees and headquarters in San Francisco and Cambridge, UK. Every 3 seconds, Darktrace AI fights back against a cyber-threat, preventing it from causing damage.
---

For more information, please visit https://www.hackerone.com/.
---

Put simply, we are the company that is 100% focused on delivering secure access solutions for people, devices, things and services. For years, enterprises of every size and industry have been trusting our integrated virtual private network, access control, virtual application delivery controllers, and mobile security solutions to enable secure access seamlessly in their organizations.
Every single day, our global team are innovating our products to ensure that you can dramatically boost your workers' productivity, make a smooth and secure transition to the Cloud and ensure that your networks are protected without a burden on IT. We call it Secure Access for the next generation.
---
Education Seminar Sponsors

The Accellion enterprise content firewall prevents data breaches and compliance violations from third-party cyber risk. CIOs and CISOs rely on the Accellion platform for complete visibility, compliance and control over the communication of IP, PII, PHI, and other sensitive content across all third-party communication channels, including email, file sharing, mobile, enterprise apps, web portals, SFTP, and automated inter-business workflows. When users click the Accellion button, they know it's the safe, secure way to share sensitive information with the outside world.
With on-premise, private cloud, hybrid and FedRAMP deployment options, the Accellion platform provides the security and governance CISOs need to protect their organizations, mitigate risk, and adhere to rigorous compliance regulations such as NIST 800-171, HIPAA, SOX, GDPR, GLBA, FISMA, and others. Accellion solutions have protected more than 25 million end users at more than 3,000 global corporations and government agencies, including NYC Health + Hospitals; KPMG; Kaiser Permanente; Latham & Watkins; National Park Service; Umpqua Bank; Tyler Technologies; and the National Institute for Standards and Technology (NIST).
---

Centrify is redefining the legacy approach to Privileged Access Management by delivering cloud-ready Zero Trust Privilege to secure access to infrastructure, DevOps, cloud, containers, Big Data and other modern enterprise use cases. As traditional network perimeters dissolve, organizations must discard the old model of "trust but verify" which relied on well-defined boundaries. Zero Trust mandates a "never trust, always verify, enforce least privilege" approach to privileged access, from inside or outside the network.
Centrify Zero Trust Privilege helps customers grant least privilege access based on verifying who is requesting access, the context of the request, and the risk of the access environment. By implementing least privilege access, Centrify minimizes the attack surface, improves audit and compliance visibility, and reduces risk, complexity and costs for the modern, hybrid enterprise. Organizations may consider approaching Privileged Access Management by solely implementing password vaults, leaving gaps that can easily be exploited. Centrify Zero Trust Privilege combines password vaulting with brokering of identities, multi-factor authentication enforcement and "just enough" privilege, all while securing remote access and monitoring of all privileged sessions. Centrify's industry-recognized solution redefines legacy Privileged Access Management and goes beyond simple password vaulting to converge the core tenets of Zero Trust Privilege. Over half of the Fortune 100, the world's largest financial institutions, intelligence agencies, and critical infrastructure companies, all trust Centrify to stop the leading cause of breaches – privileged credential abuse.
---

ManageEngine is the enterprise IT management division of Zoho Corporation. Established and emerging enterprises – including 9 of every 10 Fortune 100 organizations - rely on our real-time IT management tools to ensure optimal performance of their IT infrastructure, including networks, servers, applications, desktops and more. We have offices worldwide, including the United States, the Netherlands, India, Singapore, Japan, China, and Australia as well as a network of 200+ global partners to help organizations tightly align their businesses and IT.
For more information, please visit - http://www.manageengine.eu/
Company blog - blogs.manageengine.com
LinkedIn - https://in.linkedin.com/company/manageengine
Facebook - http://www.facebook.com/ManageEngine
Twitter - https://twitter.com/manageengine
---
Synack offers a new and more disruptive security testing platform for finding and helping resolve serious vulnerabilities in mission critical applications and infrastructure that otherwise go undetected. It arms clients with large teams of international top class security researchers who provide a more diverse, adversarial perspective to clients' IT assets; often discovering vulnerabilities within hours.

Combined with the deployment of self-learning, intelligence-based reconnaissance technology and a transparent AI-enabled platform with a real-time customer portal, Synack provides a more advanced and effective way for security testing. This next generation testing platform overcomes the shortcomings of traditional pen testing and vulnerability scanning and better simulates increasingly sophisticated cyber-attacks and TTPs.

Synack's confidential client base is comprised of some of the largest F500/G500 enterprise organizations across banking and financial services, retail, healthcare, consumer goods, manufacturing, and technology, as well as the U.S. Government (DoD/Hack the Pentagon, IRS). Synack was founded in 2013 by former NSA security experts Jay Kaplan, CEO, and Dr. Mark Kuhr, CTO.

The Synack solution comes in a continuous security testing subscription to assure protection of mission critical assets. For assets that demand point-in-time testing there is a 14-day security test. For more information, please visit http://www.synack.com.
---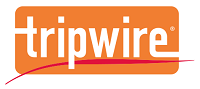 Tripwire is the trusted leader for establishing a strong cybersecurity foundation. Partnering with Fortune 500 enterprises, industrial organizations and government agencies, Tripwire protects the integrity of mission-critical systems spanning physical, virtual, cloud and DevOps environments. Tripwire's award-winning portfolio delivers top critical security controls, including asset discovery, secure configuration management, vulnerability management and log management. As the pioneers of file integrity monitoring (FIM), Tripwire's expertise is built on a 20+ year history of innovation helping organizations discover, minimize and monitor their attack surfaces.
Learn more at https://www.tripwire.com/, get security news, trends and insights at www.tripwire.com/blog, or connect with us on LinkedIn, Twitter and Facebook.
---
Networking Sponsor

Designed by analysts but built for the entire team (security operations, threat intelligence, incident response and security leadership), ThreatConnect's intelligence-driven security operations platform is the only solution available today with intelligence, automation, analytics, and workflows in a single platform. Centralize your intelligence, establish process consistency, scale operations, and measure your effectiveness in one place. To learn more about our threat intelligence platform (TIP) or security orchestration, automation, and response (SOAR) solutions, visit www.ThreatConnect.com.
---