Strategic Sponsors

BeyondTrust is the worldwide leader in Privileged Access Management, offering the most seamless approach to preventing data breaches related to stolen credentials, misused privileges, and compromised remote access.
Our extensible platform empowers organizations to easily scale privilege security as threats evolve across endpoint, server, cloud, DevOps, and network device environments. BeyondTrust unifies the industry's broadest set of privileged access capabilities with centralized management, reporting, and analytics, enabling leaders to take decisive and informed actions to defeat attackers. Our holistic platform stands out for its flexible design that simplifies integrations, enhances user productivity, and maximizes IT and security investments.
BeyondTrust gives organizations the visibility and control they need to reduce risk, achieve compliance objectives, and boost operational performance. We are trusted by 20,000 customers, including half of the Fortune 100, and a global partner network.
Learn more at www.beyondtrust.com.
---

BitSight Technologies is transforming how companies manage information security risk with objective, evidence-based security ratings. The company's Security Rating Platform continuously analyzes vast amounts of external data on security behaviors in order to help organizations manage third party risk, benchmark performance, and assess and negotiate cyber insurance premiums. For more information, please visit www.bitsighttech.com or follow us on Twitter (@BitSight).
---

CrowdStrike is the leader in cloud-delivered endpoint protection. Leveraging artificial intelligence (AI), the CrowdStrike Falcon® platform offers instant visibility and protection across the enterprise and prevents attacks on endpoints on or off the network. CrowdStrike Falcon deploys in minutes to deliver actionable intelligence and real-time protection from Day One. It seamlessly unifies next-generation AV with best-in-class endpoint detection and response, backed by 24/7 managed hunting. Its cloud infrastructure and single-agent architecture take away complexity and add scalability, manageability, and speed.
CrowdStrike Falcon protects customers against all cyber-attack types, using sophisticated signatureless AI and Indicator-of-Attack (IOA) based threat prevention to stop known and unknown threats in real time. Powered by the CrowdStrike Threat Graph™, Falcon instantly correlates over 100 billion security events a day from across the globe to immediately prevent and detect threats.
There's much more to the story of how Falcon has redefined endpoint protection but there's only one thing to remember about CrowdStrike: We stop breaches.
CrowdStrike was positioned the highest in ability to execute and furthest in completeness of vision in the 2018 Gartner Magic Quadrant for Endpoint Protection Platforms (EPP).
You can gain full access to CrowdStrike Falcon Prevent™ by starting your free trial here.
---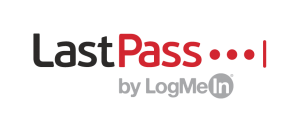 LastPass simplifies your online life by remembering your passwords for you. With LastPass to manage your logins, it's easy to have a strong, unique password for every online account and improve your online security. LastPass is a registered trademark from LogMeIn. LogMeIn products simplify how people connect with each other and the world around them to drive meaningful interactions, deepen relationships, and create better outcomes for individuals and businesses. One of the world's top 10 public SaaS companies, and a market leader in communication & conferencing, identity & access, and customer engagement & support solutions, LogMeIn has millions of customers spanning virtually every country across the globe. LogMeIn is headquartered in Boston with additional locations in Munich and Karlsruhe, North America, Europe, Asia and Australia. Read more here https://www.lastpass.com/ and https://www.logmeininc.com/about-us
---

ThreatMetrix®, a LexisNexis Risk Solutions Company, empowers the global economy to grow profitably and securely without compromise. With deep insight into 1.4 billion anonymized user identities, ThreatMetrix ID™ delivers the intelligence behind 100 million daily authentication and trust decisions, to differentiate legitimate customers from fraudster.
---

Zscaler enables the world's leading organizations to securely transform their networks and applications for a mobile and cloud first world. Its flagship services, Zscaler Internet Access and Zscaler Private Access, create fast, secure connections between users and applications, regardless of device, location, or network. Zscaler services are 100% cloud-delivered and offer the simplicity, enhanced security, and improved user experience that traditional appliances or hybrid solutions are unable to match. Used in more than 185 countries, Zscaler operates the world's largest cloud security platform, protecting thousands of enterprises and government agencies from cyberattacks and data loss. Learn more at www.zscaler.com or follow us on Twitter @Zscaler.
---
Education Seminar Sponsors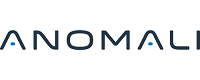 Anomali detects adversaries and tells you who they are. Organizations rely on the Anomali Threat Platform to detect threats, understand the adversary, and respond effectively. Anomali arms security teams with machine learning optimized threat intelligence and identifies hidden threats targeting their environments. Anomali enables organizations to collaborate and share threat information among trusted communities and is the most widely adopted platform for ISACs worldwide. For more information, visit us at www.anomali.com and follow us on Twitter @Anomali.
---