Strategic Sponsors

CrowdStrike, a global cybersecurity leader, is redefining security for the cloud era with an endpoint protection platform built from the ground up to stop breaches. The CrowdStrike Falcon platform's single lightweight-agent architecture leverages cloud-scale artificial intelligence (AI) and offers real-time protection and visibility across the enterprise, preventing attacks on endpoints on or off the network. Powered by the proprietary CrowdStrike Threat Graph, CrowdStrike Falcon correlates over 3 trillion endpoint-related events per week in real time from across the globe, fueling one of the world's most advanced data platforms for security.
With CrowdStrike, customers benefit from better protection, better performance and immediate time-to-value delivered by the cloud-native Falcon platform.
There's only one thing to remember about CrowdStrike: We stop breaches.
Qualifying organizations can gain full access to Falcon Prevent™ by starting a free trial.
Learn more: https://www.crowdstrike.com/
---

Darktrace is the world's leading cyber AI company and the creator of Autonomous Response technology. Its self-learning AI is modeled on the human immune system and used by over 3,000 organizations to protect against threats to the cloud, email, IoT, networks and industrial systems.
The company has over 1000 employees and headquarters in San Francisco and Cambridge, UK. Every 3 seconds, Darktrace AI fights back against a cyber-threat, preventing it from causing damage.
---

HackerOne is the #1 hacker-powered pentest and bug bounty platform in Europe, helping organizations find and fix critical vulnerabilities before they can be exploited. With more than 1,800 customer programs, including the US Department of Defense, General Motors, Google, PayPal, Twitter, GitHub, Nintendo, Lufthansa, Microsoft, MINDEF Singapore, Starbucks, Dropbox, and Intel, HackerOne has helped to find over 150,000 vulnerabilities and award more than $85 million in bug bounties to a growing community of over 600,000 hackers. HackerOne has offices in San Francisco, Paris, Munich, London, New York, Groningen and Singapore.
---

Netwrix is a software company that empowers information security and governance professionals to reclaim control over sensitive, regulated and business-critical data, regardless of where it resides.
Over 10,000 organizations worldwide rely on Netwrix solutions to secure sensitive data, realize the full business value of enterprise content, pass compliance audits with less effort and expense, and increase the productivity of IT teams and knowledge workers.
For more information about Netwrix, visit www.netwrix.com.
---

Proofpoint, Inc. (NASDAQ: PFPT) is a leading cybersecurity company that protects organizations' greatest assets and biggest risks: their people. With an integrated suite of cloud-based solutions, Proofpoint helps companies around the world stop targeted threats, safeguard their data, and make their users more resilient against cyber attacks. Leading organizations of all sizes, including more than half of the Fortune 1000, rely on Proofpoint to mitigate their most critical security and compliance risks across email, the cloud, social media, and the web. More information is available at https://www.proofpoint.com/fr
---

Pulse Secure provides easy, comprehensive software-driven Secure Access solutions for people, devices, things and services that improve visibility, protection and productivity for our customers. Our standalone solutions and suites uniquely integrate mobile, cloud, application and network access to enable hybrid IT in a Zero Trust world. Over 24,000 enterprises and service providers across every vertical entrust Pulse Secure to empower their mobile workforce to securely access applications and information in the data center and cloud while ensuring business compliance and resiliency.
For example Pulse Access Suite Plus. This solution provides organizations a simplified, modular and integrated approach to secure access. It delivers adaptive identity and device authentication, protected connectivity, extensive visibility and analytics, threat response and high availability. By consolidating disparate security access tools into an integrated platform, enterprises gain easy access for users and a single-pane-of-glass to streamline provisioning, management and scalability. Organizations can centrally orchestrate Zero Trust policy to ensure compliant access to applications, resources and services across distributed network, private cloud and public cloud environments.Pulse Access Suite offers flexible physical, virtual and cloud deployment, and works with an enterprise's existing infrastructure and security ecosystem while supporting a broad array of applications. As a result, enterprises realize lower total cost of ownership while attaining procurement, deployment, expansion and support advantages
---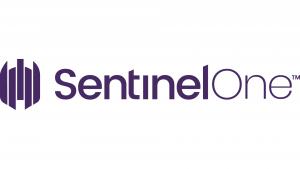 SentinelOne is the only cybersecurity solution encompassing AI-powered prevention, detection, response, remediation and hunting across endpoints, containers, cloud workloads, and IoT devices in a single lightweight autonomous and fully automated platform. With SentinelOne, organizations gain realtime full transparency into every activity happening across the network at machine speed – to defeat every attack, at every stage of the threat lifecycle. To learn more visit www.sentinelone.com or follow us at @SentinelOne, on LinkedIn or Facebook.
---
Education Seminar Sponsors

Bitglass is the Next-Generation Cloud Access Security Broker. The solution offers end-to-end protection for data in any app, any device, anywhere. With support for managed apps like Office 365 and Salesforce, unmanaged apps like personal Dropbox and social media, and IaaS platforms like AWS and Azure, Bitglass is built to protect corporate data in real time across your most critical enterprise applications. Only Bitglass provides granular data protection, zero-day threat protection, robust identity and access management, and comprehensive visibility, all without agents.
---

BitSight transforms how organizations manage cyber risk. The BitSight Security Ratings Platform applies sophisticated algorithms, producing daily security ratings that range from 250 to 900, to help organizations manage their own security performance; mitigate third party risk; underwrite cyber insurance policies; conduct financial diligence; and assess aggregate risk. With over 2,100 global customers and the largest ecosystem of users and information, BitSight is the Standard in Security Ratings. For more information, please visit www.bitsight.com , read our blog or follow @BitSight on Twitter
---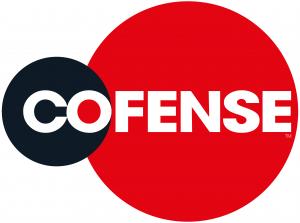 Cofense®, the leading provider of intelligent phishing defence solutions worldwide, is uniting humanity against phishing. The Cofense suite of products combines timely attack intelligence on phishing threats that have evaded perimeter controls and were reported by employees, with best-in-class security operations technologies to stop attacks faster and stay ahead of breaches. Cofense customers include Global 1000 organizations in defence, energy, financial services, healthcare and manufacturing sectors that understand how changing user behaviour will improve security, aid incident response and reduce the risk of compromise. For additional information, please visit www.cofense.com or connect with us on Twitter and LinkedIn.
---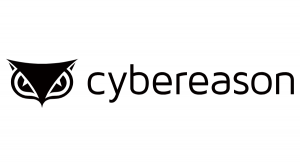 Cybereason is the leader in endpoint protection, offering endpoint detection and response, next-generation antivirus, and managed monitoring services. Founded by elite intelligence professionals born and bred in offense-first hunting, Cybereason gives enterprises the upper hand over cyber adversaries. The Cybereason platform is powered by a custom-built in-memory graph, the only truly automated hunting engine anywhere. It detects behavioral patterns across every endpoint and surfaces malicious operations in an exceptionally user-friendly interface. Cybereason is privately held and headquartered in Boston with offices in London, Tel Aviv, and Tokyo. www.cybereason.com
---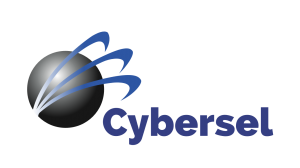 Cybersel was founded in 2011, the spin-off of a company that existed since 2003 specializing in IT operations.
Led by the same team, Cybersel has a long experience to support the IT departments of large companies.
Our mission is to identify the most advanced and innovative technologies at the international level in order to offer them to our customers on our historic market in Italy, and more recently in France and England where we opened subsidiaries in 2019.
Our business model is similar to a "counter" of advanced technologies in the cyber security segment:
• An offer of the best solutions marketed through strong partnerships that guarantee the local representation of software editors.
• A proximity service of operational consultants to train, support our customers in the implementation of these solutions, and use them optimally.
The growth and exponential evolution of cyberattacks in recent years have considerably developed the interest of companies in these matters, leading them to design and implement increasingly complex and sophisticated strategies.
This is why Cybersel is specialized in providing solutions to help companies face the increasingly acute challenges of cyber attacks.
Cyber ​​risk management, cybersecurity posture analysis and simulation of attacks on which we support our customers on a daily basis.
---

Digital Shadows makes threat intelligence work for organizations of all sizes. Companies no longer need to invest a disproportionate amount of resource to get real value out of threat intelligence. Our industry-leading SearchLight service delivers relevant threat information that allows organizations to quickly understand and act on their external exposure minimizing their risk without hiring additional headcount. Get started today and see how SearchLight can protect your digital risk, visit https://www.digitalshadows.com/fr/
---
Synack, the most trusted crowdsourced security platform, delivers comprehensive and continuous penetration testing with actionable results. The company combines the world's most skilled and trusted ethical hackers with AI-enabled technology to create a scalable, effective security solution. Headquartered in Silicon Valley with regional offices around the world, Synack protects leading global banks, the top 10 global consulting firms and security companies, DoD classified assets, and over $2 trillion in Fortune 500 revenue. Synack was founded in 2013 by former NSA security experts Jay Kaplan, CEO, and Dr. Mark Kuhr, CTO. For more information, please visit us at www.synack.com.
---

Terranova Security is a global leader and partner of choice in security awareness training with successful security awareness and phishing simulation programs spanning over 10 million users. Recognized for providing amongst the highest-quality content, most multilingual security awareness platform, training and communications portfolio and intuitive phishing simulator, organizations continue to leverage the Terranova Security awareness 5-step framework which provides an evidence-based, step-by-step approach to a successful security awareness program. Terranova Security is working with organizations and security awareness teams worldwide to design programs that drastically reduce the human risk factor to effectively counter all cyber attacks. Learn more at terranovasecurity.com.
---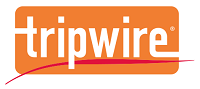 For over 20 years Tripwire has specialized in finding and minimizing a wide range of cyber security threats both on-site and in the cloud. Our portfolio provides the most critical security controls covering unauthorized changes, misconfigurations, vulnerabilities, and compliance issues. We provide solutions for IT and Industrial and have both SaaS and Managed Service options.
We enable organizations to identify system vulnerabilities through advanced intelligence that prioritizes the most critical issues and how to fix them. It offers both agent and agentless capabilities for superior scanning and accuracy. Providing the industry's most granular risk scoring system and the lowest available false positive rate. Its advanced intelligence powered by Tripwire's vulnerability exposure and research team (VERT) helps organizations identify, prioritize, and respond to their most critical vulnerabilities.
From cloud storage to SaaS applications, we can assess cloud instances for secure configuration and suspicious change and help ensure data is not inadvertently being exposed. For organizations where cloud is enabling DevOps, Tripwire helps incorporate security consistently across the DevOps life cycle – from build to pre-deployment to production. Data collected from the multiple Tripwire controls can be shared and correlated to enhance the users' visibility and awareness of potential threats.
Our industrial solutions enable visibility into and protection from events that threaten safety, quality, and productivity for mission-critical systems. These are events that disrupt your ability to view, monitor, or control your industrial process – whether malicious activity or human error. Tripwire does this by telling you what's on your network, if it configured correctly, if the configuration is changing, or if one of your devices is telling you it's on the brink of failure.
For further information please visit: www.tripwire.com
---