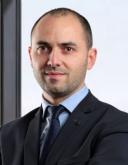 Bertrand Blond, Director of Cyberdefense Information Systems, Commandement de la Cyberdéfense
By cultivating innovation in the service of operational performance, Bertrand Blond joined the Cyberdefense Command in 2018, as head of the capability and innovation office, in charge of steering the equipment strategy and cyber defense programs.
Digital native, he supported and operated digital transformation projects in France and Europe. After having held... various roles of RSI and CIO for more than 20 years, he was elected "CIO of the year BIG DATA 2017" by the magazine IT for Business.
Faced with the security challenges associated with the increasing digitization of companies; he now shares his technological and managerial experience for the benefit of the cyber capability weapons programs of the Ministry of the Armed Forces. more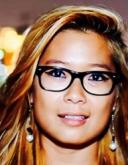 Elisabeth Ly, Chief Information Security Officer, Siemens SAS
Being a geek in her youth, cybersecurity was an obvious choice for Elisabeth! After graduating with a Master's degree in this field, she was able to discover different aspects of cybersecurity through her experiences working in technology and governance. She worked in cybersecurity governance at Allianz France for 3 years... before becoming CISO at Siemens France. She also had the opportunity to discover other cultures and develop her intercultural skills by spending 3 years abroad. Because resilience and decompression are so essential in the field of cybersecurity Elisabeth likes to practice boxing as a hobby, more
Nicolas Burtin, Director of Security and Operational Resilience , Generali France
Nicolas Burtin is Director of Security and Operational Resilience and a member of the Generali France management team. He reports to the COO who is responsible for Information Systems and Operations. As a specialist in information... systems security for more than 20 years, Nicolas has held this position in various sectors. He began his career in 2003, within the Ministry of the Interior as a security engineer. In 2006, he joined the Carrefour Group as Head of Group IS Security. In 2011, he joined Caisse des Dépôts where he held the position of IS Security Manager for the public institution in the Group Risk Department. Nicolas holds an engineering degree from the Ecole Centrale de Marseille and a Specialized Masters in Computer Systems and Network Security from TELECOM Paris. He is also part of the Citizen Cyber Defense Reserve. more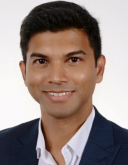 Maran Madiajagane, Group CISO, RAJA Group
Maran is an information security professional with more than 20 years of experience in IT, including 12 years specialising in security. After graduating from the RMIT University in Melbourne, with a BA in IT Maran started his career as a developer, then specialised in network and information systems security. His various roles at the... French ministry of finance as a security engineer, architect, then as a project manager helped him sculpt his technical skills. Later, working at Orange Cyberdefense as a security architecture auditor, then managing several regulatory security programs in the banking, financial and insurance institutions as an independent consultant helped to build his technical, functional, and strategic cyber security skills. His first group CISO role was at B&B Hotels where he was responsible for ensuring the information security for their digital platform and about 550 hotels in 14 countries within Europe and South America. Currently, he is working at RAJA Group as the Group CISO, and he is responsible for protecting the IT systems and data, and enhancing the security posture for about 26 subsidiaries in 22 countries in Europe and the UK. more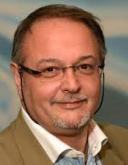 Juan Carlos Lopez Ruggiero, Chief Information Security Officer, Bouygues Energies & Services
Juan Carlos is a results-driven CISO with 20+ years of experience in managing all facets of information security management, cyber security, risk management, regulatory compliance, and quality assurance.
Executive with proven track record of establishing and implementing... information security strategies, identifying potential risk factors, and delivering robust strategic action plans to senior leadership.
Demonstrated excellence in implementing strategic security initiatives, supporting evaluation, deployment, and management of current and future security technologies.Owns a strong international and multicultural background, having lived and worked in North/South America, Europe, Africa and Middle East. more
Thomas Degardin, Group Cybersecurity Coordinator, Bouygues
Thomas Degardin is a cybersecurity professional with nearly 20 years of experience in CAC40 companies. He has held operational functions and governance roles in various environments such as telecommunications, heavy industry, retail, banking-insurance and construction. Having experienced the "Great Attack", he is even more committed to deploying a holistic... approach to cybersecurity, combining technical, human and organisational capacities to deal with cyber risk at the right level. more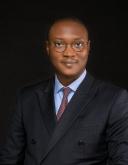 Ezechiel Symenouh, Cyber Underwriter - France, Benelux & Nordics, Tokio Marine HCC
Ezechiel holds a master's degree in Global Risk Management from KEDGE BUSINESS SCHOOL (Bordeaux) and a master's degree in Insurance Management from the École Nationale des Assurances de Paris. With more than 7 years of experience in cyber insurance, he started his career in Paris as an account manager for financial lines at the brokers Marsh and then Willis Tower... Watson. For 4 years, he was Head of Cyber Insurance France at Willis Tower Watson. During this time, he assisted several companies (CAC 40) across Europe and Africa by analysing and understanding their cyber risk, advising them, setting up cyber insurance policies and managing a cyber crisis. In 2022, he joined the insurer Tokio Marine HCC, part of the Japanese Tokio Marine Group, in Barcelona, Spain as Cyber Underwriter in charge of France, Benelux and the Nordics. Passionate about cybersecurity and cyber insurance, he is also the founder of the Cyber Awareness Academy, an organisation dedicated to Africa, with the mission of raising cybersecurity awareness among senior executives, training and advising insurers, reinsurers and insurance brokers on cyber insurance products. more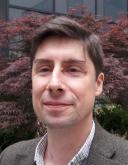 Antoine Bajolet, CISO, Henner Group
Antoine Bajolet is currently CISO of Henner Group. He has held positions in cybersecurity in numerous organisations and sectors, including transportation, retail and telecommunications. Antoine is a graduate in criminal law and criminal sciences.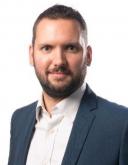 Matthieu Jouzel, Solutions Engineer, BeyondTrust
Matthieu Jouzel is Solutions Engineer at BeyondTrust. His role is to support customers and partners in the implementation of their security strategy in order to help them protect and manage their credentials, access and privileged sessions. Before working for BeyondTrust, Matthieu held the position of Security Architect at EDF and then at IBM Security. His various... professional experiences have allowed him to specialize in privileged access management, cloud security and especially the security of hybrid and public infrastructures. more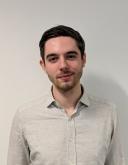 Tom McVey, Solutions Architect, Menlo Security
Tom McVey is an EMEA Solutions Architect at Menlo Security, where he works to achieve his customer's technical requirements and architects web and email isolation deployments for organisations across many different industries. Coming from a background in UEBA & insider threat - he provides expert cybersecurity advice and strategic guidance to... his clientele. Prior to Menlo, he always had a passion for cybersecurity and IT. In his spare time Tom likes to play music and watch Formula 1 cars go around a track very quickly. more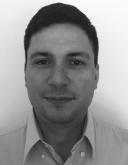 Vincent Porte, Regional Enterprise Account Manager, KnowBe4
Vincent Porte has 10 years of experience in sales, business development and IT. At Knowbe4, he helps medium and large organizations to improve their Security Awareness culture, by training their employees to get the best security practices.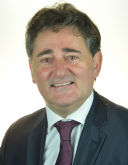 Eric Piroux, Business Development Director Cybersecurity | Digital Trust, EMEA Center of Excellence, Entrust
Eric is an experienced business professional in Cybersecurity, Trust Services, PKI, Cryptography. From a broad business-centered focus he has supported the digital transformation of numerous Financial Institutions, Corporations and e-Gov. He led the expansion of security/GRC software vendors out of France, Spain, Italy and Germany after a career as Commercial... Attaché in several French Embassies. As Business Development Director at Entrust EMEA Center of Excellence, he helps organizations to realize their digital aspirations, to apply cost-effective security and, more recently, to start to future proof organizations for Post Quantum Cryptography more