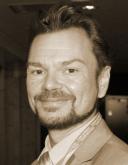 Alexandre Diemer, RSSI/CISO, Council of Europe
With a degree in computer science and business intelligence, Alexandre Diemer spent 17 years in IT from development to infrastructure, network and security. He has been Head of Information Security at the Council of Europe since 2009. In his portfolio of responsibilities lie business continuity, management of operational security and incidents, qualification... and project management, inter-entity governance (security policy, etc.), communication, risk management and compliance management (particularly GDPR). Its scope covers 24 different countries and all the entities making up the Council of Europe. He is certified in the field of network (cisco) and in the field of security (WITHOUT institute- forensic, pentest and decompilation of malware). He officiates in his spare time as a trainer or as a speaker in the fields of information security. more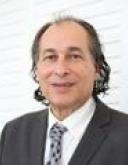 Sébastien Oueslati, CISO and Head of Information Security Systems, large social welfare organisation
Sébastien Oueslati has been a computer scientist by profession since 1974. After lengthy studies and two years of research in computer science at the Pierre and Marie Curie University - Paris VI, he held various positions ranging from Project Manager to a number of senior management positions. He has worked as a consultant to key accounts and has trained several... generations of computer scientists in engineering schools, business schools, universities and industry. His expertise is in training, design, methods, quality, security, change management, organization and management of information and communication systems. During his professional career, he has managed large-scale projects related to the processes of management and transformation of the company which were pioneers of their period: management software design on the first PC, mapping and administration of SI assets multimedia distance education platform, consumer interactive terminals. The most recent part of his career has been dedicated to the security of information systems and the protection of personal data within a large social welfare organisation. Sébastien is ISO 2000, 22301, 27001 and 27005 certified. more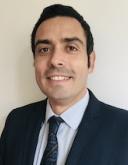 Samuel Benelheni, Senior Solutions Consultant, Accellion
Samuel Benelheni has been Senior Solution Consultant at Accellion since January 2017. Samuel has developed a wide range of skills in the field of IT ranging from cyber security to cloud solutions. His expertise also enables him to advise many clients in their digital transformation journey. These different experiences have allowed him to support his clients, his prospects... and his partners in a large number of sectors. With Accellion, Samuel offers businesses not only the technologies they need to protect their sensitive systems and information, but also critical solutions to support the company's overall strategy. more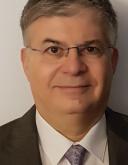 Alain Melamed, Regional Manager, Cybersel on behalf of BitSight Technologies
Alain Melamed is a business consultant passionate in security.
He has an extensive sales and service experience in various French and American hardware manufacturers and software publishers. Alain has a diplomae of Nantes Business School ESC (Ecole Supérieure de Commerce, Audencia). Expertise in: Cyber... security, Workstations & Networks Security, Performance & Operation Monitoring, Software Integration. more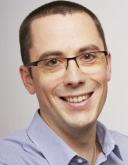 Vincent Gapaillard, CISO and Head of Information Security Systems, Lagardère Travel Retail
Before joining Lagardère Travel Retail in 2018 as an RSSI, Vincent Gapaillard worked for the Bel Group for 15 years as Project Manager, Workplace and Security Architect and then as RSSI. He defined and implemented the security strategy by addressing both technical and organizational issues (compliance, awareness, information classification, configuration... enhancement, etc.). At Lagardère Travel Retail, he creates, defines and implements the cybersecurity activity for the entire Group. He assists entities in the proper consideration of safety in their daily activities. more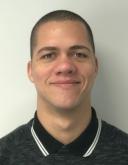 Jermain Njemanze, Ingénieur Pré-Vente EMEA, Anomali
Pour aider les entreprises à faire face au défi lancé par les cybermenaces, Jermain Njemanze s'appuie sur la technologie de pointe d'Anomali et l'expérience qu'il a obtenue durant son parcours atypique dans le monde de l'informatique. Ainsi il propose des solutions de cybersécurité pertinents et efficaces aux clients en France et à l'étranger.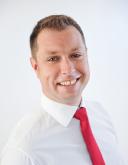 William Culbert, Director Southern Europe, BeyondTrust
William Culbert has been in post as Sales Director for Southern Europe since October 2017. Before joining BeyondTrust (formerly Bomgar), William worked for 7 years developing his knowledge and experiences of different sectors within IT including develops, security, cloud and digital transformation at HP Software. Joining as a Senior Solutions Engineer William was... a founder member of the EMEA BeyondTrust team in 2014. Charged with setting up and managing the EMEA pre-sales group and collaborating with customers and prospects, and with the Product Management, Sales, Management and Marketing teams, he was able to grow his working knowledge on the company, its markets and customers' challenges by industry. Throughout his various experiences, he worked with customers, prospects and partners in a large variety of markets and geographies sharpening both his technical and sales skills. Today, William Culbert's primary responsibilities include the management and supervision of the Paris-based team, as well as the development of operations and activities in France and South Europe. more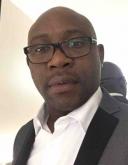 Joseph Daya, Security Architect, Crédit Agricole Consumer Finance
Joseph Daya is a computer scientist and computer security expert (graduated from TELECOM SudPARIS in MS SSR), and Security Architect at Crédit Agricole Consumer Finance since 2015. At the service of the DSI, he assumes several activities, including the support of projects in security and risk analysis, he is also responsible for technical authorisations and management... of derogation of identifiers. Passionate about scientific research, Joseph is a specialist in IAM and IAG, self-taught designer in cryptocurrency and ethical hacker (vulnerability testing). As a telecommunication engineer by training, he worked for ten years in Africa and in Europe, and participated in several missions in Radio Transmission as Technical Manager, Architect and Project Manager. more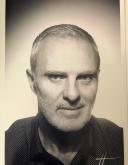 Joël Mollo, Regional Director, South EMEA, CrowdStrike
Joël Mollo joined CrowdStrike in June 2018 and built a Southern European team that now counts almost 20 people, including Italy and Spain. His experience, knowledge of the market and his connections in the cybersecurity and enterprise sectors are a major asset for CrowdStrike. Prior to joining the leader in cloud-delivered endpoint protection, Mr Mollo held senior... positions at Palo Alto, HPE SympliVity or Skyhigh Networks, where he built their success and awareness in the Southern Europe markets. Mr Mollo is the spokesperson for CrowdStrike in Southern Europe. more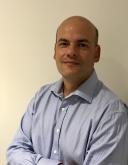 Ivan Rogissart, Regional SE Manager Southern Europe, Zscaler
Ivan Rogissart is managing the Sales Engineer Team at Zscaler for the region Southern Europe. He is talking to end-users and partners and presenting at market events to explain and highlight the technology benefits and their impacts on IT infrastructure and security. Ivan joined Zscaler in 2016. Before, he had different positions in management and consulting at different... Service Providers, like Orange and Verizon. more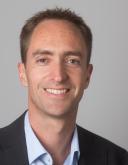 Stephen Topliss, VP of Products, ThreatMetrix
Dr. Stephen Topliss is a thought leader in fraud and digital identity, with nearly 20 years' experience working in software alongside some of the world's largest organizations in advisory and management roles. As the VP of Products for ThreatMetrix, he guides customers on defining strategies for the evolution of market-leading fraud and digital identity solutions.
Victoria Gardin, Privacy Engineer, OneTrust
Victoria Gardin serves as a Privacy Engineer at OneTrust – the largest and most widely used dedicated privacy management technology platform for compliance with global privacy laws. In her role, Gardin advises many of the world's leading organizations on privacy solution implementations, focused on formulating efficient and effective responses... to data protection requirements as well as building and scaling privacy programmes for businesses large and small. more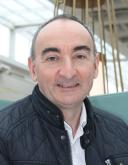 Stéphane Tournadre, CISO, Laboratoires Servier
Stéphane Tournadre joined 20 years ago at Servier in the field of R & D studies. He has worked for 14 years in the field of IT studies and projects. In 2012, he was appointed Director of Infrastructure and Head of IT Production. In early 2016, having long developed a culture of security, he accepted the position of group CISO. He is the 2018 winner of the... CISO Grand Prix organized by Assises de la Sécurité. more
Adoté Chilloh, Joint Director of Information Systems and Operational Head of Security, National Library of France
Adoté Chilloh is DSI Assistant and Head of IT Security at the National Library of France since 2002. He was also, until at least last June, the director of computer production. Mr. Chilloh was a pilot in the design of the B preservation and archiving system.
Grégoire Alex-Rollmann, Head of Information Systems Security at Manutan International
Grégoire Alex-Rollmann has been Head of Information Systems Security at Manutan International since April 2018. In this role, he is in charge of the governance of information security, compliance and, more generally, the management of information systems. information risks. Prior to Manutan, Mr. Alex-Rollmann worked as RSSI Assistant and Data Protection Officer at... Zeta Global. From 2014 to 2016, he worked at Linedata as an assistant CISO. From 2006 to 2014, he had a military career in the Ministry of the Armed Forces. more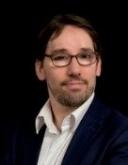 Henrik Joulin, GSO & DPO, Icare Assurance
For 15 years, Henrik Joulin has been contributing to the security of information and the protection of information assets within banks, mutuals and insurance companies. As a security manager (information systems, people and goods), continuity or data protection (RIL, CIL, DPO), he has set up awareness programs and governance adapted to the risks, helping to... improve prganisations' maturity, risk management and compliance. In parallel, for 5 years, he shares his experience with CESIN and benefits from the feedback of professionals as well as transparent exchanges. more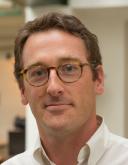 Bertrand Cahen, Chief Digital Officer, Eiffage
Bertrand Cahen is currently the Chief Digital Officer at Eiffage. In this role, he is responsible for the management of the digital strategy at Eiffage Construction. His responsibilities include: transformation of organisations, processes and tools for the 12,000 employees spread over the four business lines of BU (Development / Promotion / Construction / Local... works). Hehas put in place action plans to achieve the objectives of the 2017-2020 strategic plan. He is integral in the organisation and management of internal and external innovation competitions for the development and the marketing of new customer services and business processes. Mr. Cahen's career is today at the crossroads of business, competitiveness and management. He defines this role as a catalyst, which impacts the evolution of Eiffage as a business. Although being in charge of digital, his field of expertise is not confined to that. He works on project management practices, processes, data, and artificial intelligence. more