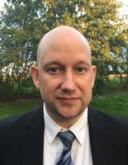 Yves Destrebecq, Head of Fraud Prevention, HSBC
In his current position, Yves Destrebecq has set up and steers the fraud prevention programme at HSBC, comprising in particular:
- Monitoring, studies and IT projects,
- Customer events on fraud & cybercrime,
- Employee training & awareness,
- Communication with customers and employees,
- Regular review and... optimization of the prevention system,
- Representation of HSBC France in certain interbank committees. He has been at HSBC in his current role since 2014 and has a wealth of almost 20 years experience in managing fraud prevention across different sectors. more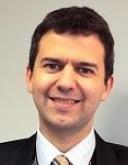 Arnaud Martin, CISO, Caisse des Dépôts
After a double Franco-German training as an engineer, Arnaud's diversified career within the Orange group (five years in IT, five years within the network team and six years in security) enabled him to acquire a global vision of current strategic challenges and technological breakthroughs at an international telecom operator. Beyond the "operational... team manager" component which is the common thread of his career, he also has​ developed an important business dimension at Orange Business Services. more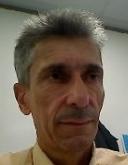 Paul Steiner, Head of Compliance, La Française des Jeux
Through several years in the industrial sector of smart card manufacturing, Paul has consolidated a diverse experience in information security due to various positions as IT solution security project manager, auditor for a centralised security management system and compliance manager for embedded cryptographic solutions. In 2008, he joined the FDJ (Française... des Jeux) group, the 4th largest global lottery and the 2nd largest European lottery, in order to manage and guarantee various compliance standards across the business. more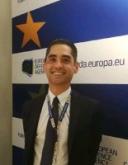 Federico Smith, Cybersecurity Expert, Octopus Cybercrime Community, Council of Europe
Expert in cybercrime and cybersecurity, Federico Smith has been integral in the implementation of new technologies in cyberspace, funding for research and development, and the protection of intellectual property on the internet and cybersecurity. Since 2011 as an ethical hacker, he has been involved in co-operation against cybercrime... within the Council of Europe Octopus Cybercrime Community. He collaborates with several international organisations to analyse and reflect on legal issues, cybersecurity, naming in cyberspace within the ICT (International Cyber Threat Task Force) and the IACP (International Association of Cybercrime Prevention) and as a treasurer member of Eurolinc (NGO), and more recently as a cyber security expert in the context of research and development projects of the European Commission (H2020) and for the European Defense Agency, and cybersecurity trainer with different states members in Europe. more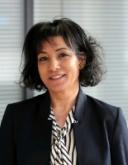 Amina Bouras, Chief Data Officer, PRO BTP Groupe
Amina started her career in scientific research, with a focus on the reliability and algorithms' optimisation. She then joined the area of insurance, where she took responsibility for financial and actuarial matters for over 15 years. Today in charge of data governance within the PRO BTP group (social protection group), she covers the organisational, quality... and enhancement aspects of the data. more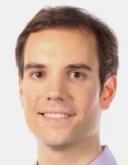 Vincent Ferran-Lacome, Information Security Architect, L'Oréal
Vincent started his career in London for two years, first at British Telecom in their R&D security centre, then at JPMorgan as a developer. He subsequently participated in the creation of the CERT at Société Générale, and worked for the Banque de France. He also worked for BNP Paribas, in the CSIRT team, and during his last professional experience,... he was a security architect at Euronext, before joining L'Orėal, in the same role. Vincent focuses on security issues related to the cloud. more
Hervé Fortin, Data Protection Officer & Deputy CISO, Laboratoires Servier
With more than 20 years of experience in the IT world and 15 years in the privacy, Hervé worked as a CISO and DPO for a territorial collectivity then in pharmaceutical industry. Hervé covers all aspects of security and privacy whether technical, legal, organizational or governance.
Oren Nadjar, CTO, independent French luxury cosmetics group
Oren Nadjar is the CTO of a French beauty brand dedicated to skin care, makeup and perfumes. As such, he oversees the organisation's architecture and Cloud transformation, data management and integration, and systems and networks. Previously, he also had a CTO role at SMCP (Sandro, Maje, Claudie Pierlot) from April 2017 to August 2018. Before joining... SMCP, Mr. Oren was CTO for the Chantelle Group for almost two years and technical director of Zodiac Pool Systems (2013-2015). more
Frederik Rouleau, Solution Architect, TLS Contact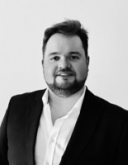 Tom Sams, Solutions Engineer, Digital Shadows
Tom is technical subject matter specialist with a background in Security Operations, Threat Intelligence and Application Security within private and UK defence sectors. Technical background includes SIEM and Orchestration, Security Intelligence and Operations, Threat Intelligence, Application Security (SAST, DAST technologies).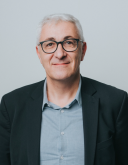 Christophe Leautey - Regional Sales Director, BitSight
For more than 20 years Christophe has helped Fortune 500 companies to mitigate their Business and IT risks by leveraging new technologies and data analytics. Before BitSight, he worked for some various Software companies like Splunk, SAS Institute or Remedy (today BMC Software).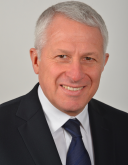 Mick Benatek, Business Development Manager – France, Cybersel
For more than 25 years, Mick has supported large organizations in the implementation of new technologies to improve their business processes. Before joining Cybersel, he worked at SUEZ Environment, CGI and Digital Equipment.
Andy Spencer, VP Sales Engineering, Cofense
Andy Spencer has 25 years of IT experience, from early days as systems manager and consultant to his current role as senior sales engineer at Cofense. During his many years at Veritas and Symantec, he has gained substantial experience in data storage and data security. His primary goal has always been to improve the business results of his clients through innovative... IT solutions. Andy has worked successfully with government agencies and Global 1000 companies across multiple industries, helping them align IT functionality with their organisational goals. He has the vision that users should be the instinctive link in the Cyber Defence Network, as they are not the weakest point. Thus, he is passionately committed to involving the human factor in IT security. more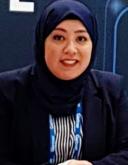 Ekbal Gharbi, Sales Engineer, Cofense
Ekbal Gharbi is an experienced Sales Engineer with a demonstrated history of working in IT industry. Having an Engineering degree in Telecommunication and 10 years of experience as technical consultant in different multinational companies, Ekbal joined Cofense in 2017 in Dubai UAE to be part of META team and help the region to unite humanity against phishing.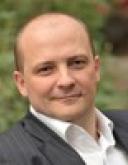 Yvan Lanzada, Technical Channel Sales Engineer, Hermitage Solutions on Behalf of Tripwire
For more than twenty years, Yvan has supported many IT resellers, integrators and MSPs in selecting and implementing cybersecurity solutions, from perimeter, data, user security, infrastructure protection to audit compliance and conformity projects. Before Hermitage, he has been working in the IT channel retail and distribution.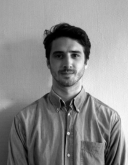 Guilhem Labourel, Account Executive, Darktrace
More information to follow.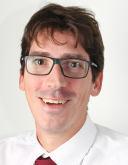 Thomas Limpens, Solution Engineer South-West-Europe, Netwrix
Thomas has many years of experience as an information systems engineer. He helped organizations protect their IT infrastructures, optimize their procedures and respond to compliance audits.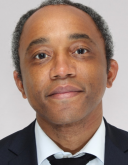 Valentin Jangwa Regional Sales Director, Southern Region, Bitglass
Valentin has been working in various sales positions in the security industry for more than 20 years, with extensive experience in various IT Security Fields. In his current role as Regional Director at Bitglass he interacts with customers to discuss their cloud strategies on security. Valentin frequently speaks on security issues at various conferences... across the region and is working hard with our customers as a trusted advisor in order to facilitate them with securing our customer's cloud applications and networks. more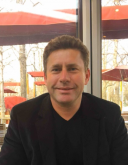 Nicolas Liard,​ Solutions Engineer, Bitglass
Nicolas has held various technical and commercial positions, well known as a trusted advisor in the cybersecurity industry for over 15 years. In his current role as solutions engineer at Bitglass, Nicolas brings his technical expertise in cloud security to assist organizations with their digital transformation and remote workforce challenges. Nicolas is... also AWS and Ethical Hacking certified. more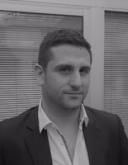 Vincent Meysonnet, Senior Sales Engineer, Cybereason
Vincent Meysonnet joined the Cybereason team in 2020 as a Senior Sales Engineer. He is has 15 years' experience in IT and Security companies and held pre-sales roles with software providers such as Ruckus wireless, Aastra Mitel, Ucopia, Trend Micro and Bitdefender. After that, he created and managed several pre-sales teams as well as press relations as an SE manager... and content specialist. more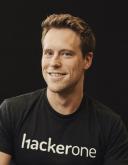 Hugues Masselin, Bug Bounty Specialist, HackerOne
Hugues advises companies in Southern Europe and Benelux on how to build successful Hacker-powered security programs such bug bounties and Vulnerability Disclosure Policies. He has been working in the software industry for 6 years for companies like SAP and recently opened HackerOne Paris office in mid-2019. He loves to engage with the international hacking community... and to build bridges between them and their cybersecurity expert counterparts in companies. Outside of work, Hugues likes to participate in long-distance races and help build time travel experiences such as "ReminiSens" in his hometown. more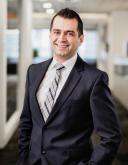 Theo Zafirakos, CISO Coach and Professional Services, Security Awareness Speaker Terranova Security
Theo is an experienced security leader, trusted advisor and domain expert in security awareness strategy, governance and privacy and cyber security. He works with CISOs and security leaders globally to help identify, evaluate and manage security awareness risks and is considered a thought leader in security awareness strategy and programs, governance, information... risks and compliance. Theo also leads the Terranova Security Professional Services team that helps clients implement and execute security awareness programs with measurable results. He helps ensure that all programs help meet corporate security awareness objectives for customers by leveraging the industry proven security awareness 5-step framework. Prior to joining Terranova Security, Theo spent 20 years at Canadian National Railway (CN) – a leading North American transportation and logistics company that transports more than C$250 billion worth of goods annually. In his role as CISO, he was responsible for the information security and governance strategy. He also led the Corporate Information Security Unit where his mandate was to ensure that the right security program and controls were in place and enforced throughout the organization. Theo regularly speaks on the topic of security awareness and phishing simulation training at industry events. more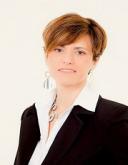 Dalila BenAttia, Directrice Formation, Terranova Security
Trained as a jurist, Dalila has more than 15 years of experience in conducting continuing education and E-learning projects in information security, notably with the Paris Descartes University, Veritas Software and Symantec. Passionate about new technologies and digital learning, listening to the needs of her interlocutors is a permanent concern for her.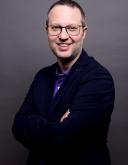 Jan Tietze, Director Security Strategy EMEA, SentinelOne
Before joining SentinelOne in 2020, Jan Tietze served in senior technical and management roles ranging from engineering to CIO and CTO roles for global IT and consultancy organisations. With a strong background in enterprise IT and an early career in senior field engineering roles in Microsoft and other security and consulting organisations, Jan understands... real world risk, challenges and solutions and has been a trusted advisor to his clients for many years. more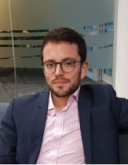 Gaëtan Gesret, Southern Europe Solutions Engineer, Proofpoint
Gaetan joined Proofpoint in 2017 as a Solutions Engineer, leading effective technical liaison between sales, customers, and partners across Europe, for various industries & business sizes. Gaetan developed a strong expertise in Proofpoint Threat Protection solutions portfolio (advanced email/cloud security, insider threat management & security orchestration). Prior... to Proofpoint, Gaetan worked 4 years as a Cybersecurity Senior Consultant & Technical Account Manager for a French infosec pure player, covering a wide range of technical security topics with a focus on securing complex IT architectures, leading IT security operations or log management projects. Earlier in his career, Gaetan worked as a CERT/CSIRT engineer for a French critical transportation operator, contributing to the IT incident response efforts as well as daily security operations activities (vulnerability & patch management, security watch, IT security guidance for digital transformation projects). Gaetan has a master's degree in IT & Telecommunication Engineering from the Mines-Telecom Institute Lille-Douai. more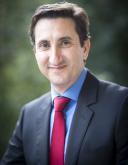 Gaël Barrez Sales Director, Synack
Gaël Barrez is Sales Director for Synack. In this role he is responsible for overseeing Synack's operations in Southern Europe and Turkey. Gaël has over 20 years of cybersecurity sales, leadership, and business development. He has helped mainly Top 2000 companies in EMEA to protect their core business against a broad spectrum of cyber risk and terrorist threats.... He brings expertise in application security, network security, governance and risk management, software development security, cryptography, anti-fraud solutions, PCI-DSS, OWASP. Gaël holds a Master in Marketing and Management in IT from EPITA, an engineering school in France. In his free time Gaël enjoys diving and traveling and learning new things. more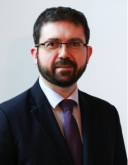 Willem Peerbolte, Group CISO, ODDO-BHF
Willem Peerbolte is Group CISO at ODDO-BHF, the leading independent Franco-German financial group. Willem has more than 15 years of experience in cybersecurity. In particular, he worked for more than ten years for BNP Paribas. First, as CISO at Arval, then at CIB-GECD, and finally at the head office, as Cyber Security Transformation Program Director for the entire... BNP Paribas Group. In his spare time, Willem runs his 3D modelling and printing workshop. more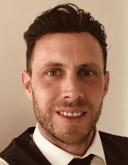 Xavier Mell, Country Manager France, French speaking Africa, Pulse Secure
Since more than 15 years, Xavier supports companies in securing their IT environments. With a technical background, Xavier started his carreer with a leading integration for security solutions. Ever since, he has continued to build expertise on providing the best in class Security Solutions to companies. Xavier joined Pulse Secure in 2005 and was one of the first... members of the South Europe team. He become Country Director in 2019. more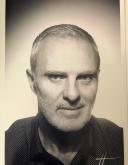 Joël Mollo, Regional Director, South EMEA, CrowdStrike
Joël Mollo joined CrowdStrike in June 2018 and built a Southern European team that now counts almost 20 people, including Italy and Spain. His experience, knowledge of the market and his connections in the cybersecurity and enterprise sectors are a major asset for CrowdStrike. Prior to joining the leader in cloud-delivered endpoint protection, Mr Mollo held senior... positions at Palo Alto, HPE SympliVity or Skyhigh Networks, where he built their success and awareness in the Southern Europe markets. Mr Mollo is the spokesperson for CrowdStrike in Southern Europe. more