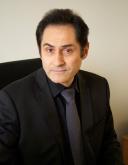 David Giorgis, RSSI France & Responsable des SI Industriels Eau, Suez
Directeur de grands projets de sécurité des systèmes d'information de gestion et industriel auprès de plusieurs grandes entreprises du CAC 40 pendant plus de douze années. Responsable de la sécurité des systèmes d'information de plusieurs grandes entreprises depuis plus douze années. Ses fonctions à Suez France sont : Responsable de la Sécurité... des Systèmes d'information de gestion et industriel pour Suez France Responsable des systèmes industriels pour Suez Eau France auprès de la DSI France Risk Officer des systèmes industriels pour Suez Eau France auprès de la DSI France Le périmètre est : Rédaction et mise en œuvre de la Politique de sécurité des Systèmes d'information de gestion et industriel pour Suez France en conformité avec la Politique de sécurité des Systèmes d'information du Groupe Suez. Mise en œuvre de la Charte des usages informatiques et de la Charte des administrateurs. Responsable de la mise en œuvre de la cyber sécurité dans les applications et dans les projets de Suez France Responsable de la mise en œuvre de la réglementation de cyber sécurité en vigueur sur le périmètre de Suez Eau France En charge de la réponse aux Appels d'offres sur les parties cyber sécurité pour les contrats de délégation de service publique pour Suez Eau France En charge des relations avec les autorités de tutelle et les régulateurs pour Suez Eau France more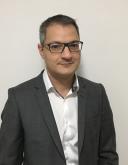 Javier Gonzalez, Head of SOC, ENGIE
Javier has worked in the field of computer security for over 25 years. He first began in the development of firewall solutions, IPSec VPN and PKI solutions, then as an information systems security architect on major international defense projects. Since 2011, Javier has specialized in the field of Cyber Defense by implementing SOCs for large groups. Javier has been... Head of Operational Security Incident Management at Engie's Global SOC since 2018 and is a Certified Information Systems Security Professional. more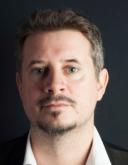 Benoit Moreau, CISO, Nexter
Benoît a rejoint l'ANSSI en 2006 où il a passé 6 ans au sein du CERTA à traiter des incidents, vivre l'arrivée des premiers APT et tisser des liens en France (CERT Français), en Europe (ENISA, TF-CSIRT) et à l'internationale (FIRST, OTAN). Il a ensuite été 7 ans FSSI (sorte de CISO) des ministères de l'éducation nationale, de l'enseignement... supérieur et de la recherche à piloter la sécurité sur des enjeux très variés (RGPD, PSDN, OIV) face à une menace croissant exponentiellement et à participer à la définition du corpus règlementaire national avec l'ANSSI et les autres FSSI. Il a mis sa carrière entre parenthèses pour faire le tour du monde en famille pendant un an, puis en novembre 2019 il a pris les fonctions de RSSI Groupe de Nexter, un industriel de la défense avec tous les enjeux inhérents … more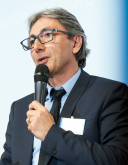 Philippe Tourron, RSSI, Assistance Publique – Hôpitaux de Marseille
Philippe Tourron has an extensive career in information security management, spanning the private and public sectors as well as higher education, and is currently CISO and information security risk / crisis manager for Assistance Public - Hospitals of Marseille and GHT Hospitals of Provence. In addition to this role, he is the coordinator of the European SAFECARE... project, a consortium bringing together health, security, scientific and industrial players aiming to ensure adaptive and flexible cyber and physical security in the health sector. One of the key points for Philippe and for the SAFECARE project is to show that the border between physical and cybernetic threats is increasingly blurred and that an integrated approach is essential to ensure resilience in the face of risks with an agile communication between security actors (local, regional, national and European). more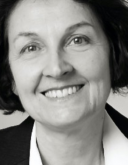 Sabine Marcellin, Digital & Cybersecurity Lawyer, DLGA
Sabine Marcellin est avocat associé de DLGA, en charge de la pratique du droit de la cybersécurité et du numérique.
Inscrite au barreau de Paris depuis 1997, elle a développé une expérience de conseil en droit des technologies de l'information, en cabinet et en entreprise. Elle a fondé en 1995 le Guide Lamy du droit numérique et a dirigé sa rédaction... pendant 20 ans. Elle est coauteur des ouvrages Protection des données personnelles (Editions Législatives, 2017) et Secret des affaires (LexisNexis, 2019). more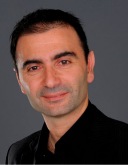 Eric Singer, CISO EMEA, Schneider Electric
Eric Singer has worked for 25 years in the field of information systems security. Having worked for a telecom operator (Bouygues Telecom) then a manufacturer (Alcatel) as an internal auditor, Eric Singer joined ANSSI. He actively participated in the creation and management of the government 24/7 watch and alert center (COSSI) and in the definition and coordination... of cybersecurity crisis simulation. Between 2009 and 2018, he has been CISO for various enterprises including Galeries Lafayette,Orano, and AKKA Technologies. Since 2018, Eric is the Chief Information Security Officer for Schneider Electric, for the Europe, Middle East and Africa region. more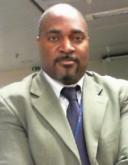 Eddy Thesee, VP Cybersecurity, Alstom
With a background in Mathematics, telecommunication and information technology, Eddy Thesee joined the railway signaling business 20 years ago in Alstom. After several positions in Information technology, methods&tools, and continuous improvement, he is leading the Cybersecurity for Alstom covering the products, solutions and services portfolio.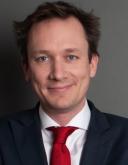 Gabriel Voisin, Partner, Privacy, Data Protection, Cyber, Bird & Bird LLP
Gabriel advises companies on a range of international data and privacy compliance projects, including the implementation of global data management strategies, international data transfers and data compliance issues such as the General Data Protection Regulation (GDPR) or the ePrivacy directive. He has robust experience of advising clients on guarding against... and mitigating potential cybersecurity intrusions and computer breach events for a broad range of major multinationals. He regularly coordinates global notification advice for various companies who have suffered data breaches. He's also frequently involved in data protection related investigations or litigations before data protection authorities (e.g. Information Commissioner's Office (ICO), Commission Nationale de l'Informatique et des Libertés (CNIL)) or courts. This works involves the monitoring of privacy related actions from individuals, companies or non-for-profit organisations. more
Frédéric Jésupret, Group Information Security Officer, Allianz Partners
Frédéric Jesupret is a PCI Compliance Manager with over 20 years of experience in Information Security, Cybersecurity, Data Protection, Compliance and Digital Transformation. In his current role, he works on ensuring that all processes related to handling credit card information by Allianz Partners are compliant with the PCI DSS standard.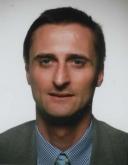 Xavier Aghina, CISO, W-HA
Xavier AGHINA, - Information Systems Security Manager (CISO) at W-HA (ORANGE subsidiary) -, in charge of maintaining the security of the company's systems and programs in order to ensure that the assets information are properly protected. Xavier Aghina also guides in the identification, development, implementation and maintenance of processes to reduce risks related... to information technology, to react to incidents, to establish standards and appropriate controls through the implementation of internal or regulatory policies and procedures. He is a member of Clusif and Cesin, with active participation in "RSSI" working groups and meetings in order to compare points of view, benefit from feedback and exchange in full transparency. more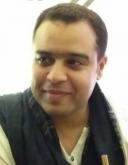 Soufyane Sassi, Sales Engineer - South EMEA, Recorded Future
Soufyane Sassi is a sales engineer for South EMEA at Recorded Future. A consultant with more than 18 years of experience in the cybersecurity industry, he has spent his career helping firms to succeed in defining their cyber threat intelligence policy.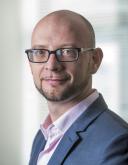 David Grout, CTO EMEA, FireEye
David is known for his expertise in areas like Incident Response, Security Operations, Information Security, Big Data, Threat Intelligence, Information Sharing, and Citizen protection. He is an active blogger, speaker, and media contributor. David owns a high school diploma delivered by the French Informatique Institute, and several certifications (CISSP, Comptia... Security +, Lead Auditor ISO 27001). After 4 years as a Technical Support Leader at AUGEO Software, David joined McAfee in 2003 where he covered different roles, including Technical Account Manager for Top Accounts in France, EMEA DLP Evangelist, PreSales Leader in France, and finally PreSales Director for Southern Europe. In January 2016, David was appointed by FireEye to lead the PreSales Engineering Team in South Europe (France, Iberia, Italy, Greece, Israel, Turkey). In November 2018, he was promoted to EMEA CTO. more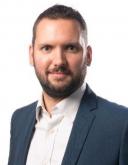 Matthieu Jouzel, Solutions Engineer, BeyondTrust
Matthieu Jouzel is Solutions Engineer at BeyondTrust. His role is to support customers and partners in the implementation of their security strategy in order to help them protect and manage their credentials, access and privileged sessions. Before working for BeyondTrust, Matthieu held the position of Security Architect at EDF and then at IBM Security. His various... professional experiences have allowed him to specialize in privileged access management, cloud security and especially the security of hybrid and public infrastructures. more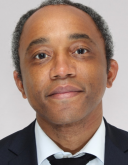 Valentin Jangwa Regional Sales Director, Southern Region, Bitglass
Valentin has been working in various sales positions in the security industry for more than 20 years, with extensive experience in various IT Security Fields. In his current role as Regional Director at Bitglass he interacts with customers to discuss their cloud strategies on security. Valentin frequently speaks on security issues at various conferences... across the region and is working hard with our customers as a trusted advisor in order to facilitate them with securing our customer's cloud applications and networks. more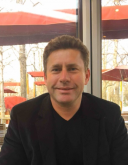 Nicolas Liard,​ Solutions Engineer, Bitglass
Nicolas has held various technical and commercial positions, well known as a trusted advisor in the cybersecurity industry for over 15 years. In his current role as solutions engineer at Bitglass, Nicolas brings his technical expertise in cloud security to assist organizations with their digital transformation and remote workforce challenges. Nicolas is... also AWS and Ethical Hacking certified. more
Valentin Lejop, Security Systems Engineer, Keysight Technologies
As a Security Sales Engineer at Keysight Technologies, covering France, Benelux, Italy, Spain and Portugal, Valentin is working with enterprises and OEMs providing them with the tools and knowledge they need to ensure that their networks are secure and high-performing. As networks become increasingly complex and distributed, their resilience and security posture need... to be tested against a growing number of threats. more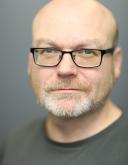 Thom Langford, Security Advocate, SentinelOne
Thom is an industry engaged and sought after information security subject matter expert and speaker. As Security Advocate for SentinelOne Thom is able to further explore his passion of communicating and educating on information security topics to a global audience through storytelling, humour and plain language .He is the founder of (TL)2 Security (tl2security.com),... a strategic Information security Consultancy that focuses on Virtual CISO, strategic business alignment and public speaking/advocacy for hire. As Chief Information Security Officer of Publicis Groupe, Thom was responsible for all aspects of information security risk and compliance as well as managing the Groupe Information Security Programme. Additionally, the role was responsible for business continuity capabilities across the Groupe's global operations. Having successfully built security and IT programmes from the ground up Thom brings an often opinionated and forward-thinking view of security risk, both in assessments and management, but is able to do so with humour and pragmatism (mostly). An international public speaker and award-winning security blogger, Thom contributes to a number of industry blogs and publications. Thom is also the sole founder of Host Unknown, a loose collective of three infosec luminaries combined to make security education and infotainment films. Thom can be found online at both thomlangford.com and @thomlangford on Twitter. more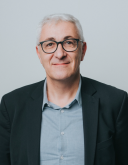 Christophe Leautey - Regional Sales Director, BitSight
For more than 20 years Christophe has helped Fortune 500 companies to mitigate their Business and IT risks by leveraging new technologies and data analytics. Before BitSight, he worked for some various Software companies like Splunk, SAS Institute or Remedy (today BMC Software).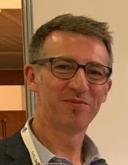 Davide Turina Country Manager & Technical Director – France, Cybersel
With more than 20 years experience, Davide spent all his career in IT supporting large organizations in the implementation of new technologies to improve their business processes. Cyber Security has been the focus of the last 10 years with Cybersel.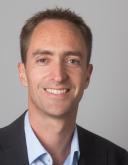 Dr Stephen Topliss, VP Marketing Planning, Global Fraud & Identity, LexisNexis Risk Solutions
Dr. Stephen Topliss is a thought leader in fraud and digital identity. As Vice President, Global Market Planning at LexisNexis Risk Solutions, Dr. Topliss is responsible for providing the strategic and tactical direction for Fraud & Identity for the international markets. Dr. Topliss previously opened the ThreatMetrix European office in 2010, and spent... time as Head of Global Consulting Services and Head of Product Strategy, before ThreatMetrix was acquired by LexisNexis Risk Solutions in early 2018. Dr. Topliss holds a PhD in Space Plasma Physics from University College London.​ more
Johanne Ulloa, Director Solutions Consulting, Southern Europe, LexisNexis Risk Solutions
Before joining LNRS, Johanne worked in the cybersecurity field for more than 15 years, including 10 years in the field of web application security as a pre-sales manager and solutions architect. In his spare time, Johanne hosts a podcast dedicated to cybersecurity.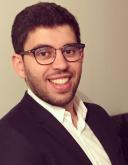 Abdel Mokadem Sales Engineering Manager France, Zscaler
Abdel Mokadem is in charge of the Pre-Sales team at Zscaler for France. Its mission is to support clients in their cybersecurity strategy, in a Cloud and Mobility oriented world. He joined Zscaler as a Sales Engineer in 2017 and was promoted in 2020 to take responsibility for the team. Previously, he held consulting and integration roles before moving into presales... at OpenMinded. Abdel Mokadem holds a Masters in Computer Security. more
Valentin Pourrinet Cybersecurity Account Manager, Darktrace
Valentin is Account Manager at Darktrace, the world leader in Cyber AI for cyber defense. At Darktrace, Valentin works with leading French and Swiss organizations from all industries, from private equity firms to the media. Valentin supports these organizations in the deployment and operation of advanced technologies. Since Valentin joined Darktrace, the company... has grown to 4,500 customers and has received numerous awards including: Fast Company Most Innovative Companies 2019, Forbes Cloud and CNBC Disruptor 50. Valentin holds a double master's degree from the prestigious London School of Economics and UCL. more
Charles Rami, Senior Sales Engineer SEMEA, Corelight
Charles Rami joined Corelight in early 2021 and is a Senior Presales Engineer covering Southern Europe. Previously, he was SE Manager at Proofpoint for Southern Europe for 8 years, with a team of 13 engineers in France, Italy and Spain. Charles Rami has been working in the field of computer security for twenty years. He was previously part of Cisco's security... pre-sales teams, after having worked for several years for solution distributors in this market. Charles has a very good understanding of the cybersecurity ecosystem thanks to his professional experience. He regularly leads technical workshops at "Les Assises de la Sécurité" and he did several round tables at events such as the FIC, CESIN, etc. He did his studies in an engineering school (EPITA) focused on computer science.​ more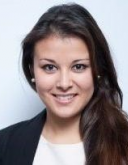 Pauline Apretna, Country Lead, France, CybelAngel
Pauline Apretna, Country Lead France for CybelAngel, has in-depth knowledge of digital risks and cyber threats, due to several years of experience in the cyber security field.

By leading the business development strategy in France for CybelAngel for the past years, Pauline has supported customers, from CAC 40 companies to SMEs, in the implementation... of company-wide projects to prevent cyber risks.

By leading expansion efforts in several markets, Pauline has acquired an overview of key cyber risks that companies face and how to tackle them.

Helping companies to protect business assets and corporate data has become a daily goal and her main field of expertise. more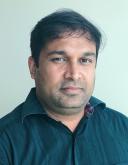 Mr A Karthik, Chief Evangelist, ManageEngine
An enthusiastic and passionate presenter, having presented ManageEngine solutions at over 200+ destinations. He has over 15+ years experience in IT and most of his time has been dedicated to promoting ManageEngine software. He has had the privilege to be a Guest Lecturer at the Caledonian College of Engineering, Oman and also at the National Institute of Ministry... of Public Administration, Malaysia. more