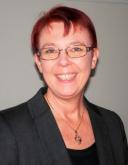 Sally Webmark-Taylor, Head of Financial Crime Risk Name Screening, Aviva
Sally is an experienced manager focused on Financial Crime Risk & Compliance and a subject matter expert in customer and sanctions screening. Sally is currently responsible for Name Screening globally within the Financial Crime Risk function at Aviva, a position she has held since 2017. She previously held a similar position for HSBC for 5 years,... after working in Fraud and collaboration areas. The session will describe Financial Crime challenges within the insurance industry and what Aviva are doing about it. Bad actors and bad behaviour affects everyone from fellow insured customers to world stability. Insurance companies play a very important role in fighting this. Aviva are on financial crime risk transformation journey which Sally is part of to ensure Aviva find the bad guys, and do not do business with people we shouldn't do business with - and that we perform enhanced due diligence for people who are more exposed to money laundering and bribery. more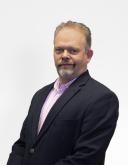 Simon Edwards, Solutions Architect, Nominet
Simon has worked in the IT industry for nearly 30 years, with 25 spent in cyber. His career has involved working for a number of established security vendors (Trend Micro, Netscreen/Juniper, Nitro Security) and for government lead organisations such as HMRC and NATO. He is both a CISSP and a GIAC Forensic Analyst; and use the later skills as a first Cyber responder... to the NHS during the WannaCry outbreak, and Maersk during the NonPetya attack and consequent clean up. As Solutions Architect at Nominet, Simon is as an expert in Cyber Security, Threat Intelligence and Cyber Response, helping customers to use simple protocols such as DNS to both protect and detect advanced threats. more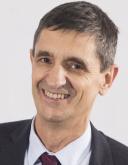 Ken Ducatel, Director, DG DIGIT, European Commission
Ken Ducatel, British, aged 61, holds a PhD in economic geography from Bristol University and an MSc in transport policy from Cranfield University in the UK. He has worked on information society policy for thirty years. He was a member of the Faculty of University of Manchester for 14 years. From 1997 to 2003, he worked at the European Commission's Institute... for Prospective Technological Studies in Seville, where he led the Institute's flagship "Futures Project".From 2004 to 2008 he was a member of Commissioner Reding's Cabinet where he was responsible for Lisbon Strategy & Policies for the Information Society. In January 2009 he became Head of Unit for the "Digital Agenda: Policy Coordination" in DG Information Society. In July 2012 he took over the unit "Software and Service, Cloud Computing" in the newly formed DG CONNECT.In September 2014, he became the Chief Information Security Officer in DG DIGIT with the responsibility for assuring the security of the Commission's corporate IT assets. He was appointed member of the ENISA Management Board in November 2014.As of January 1, 2016 he was appointed Director of the newly created Directorate DIGIT.S "IT Security". This Directorate is reinforcing IT Security capability and resources to meet the rising challenge of cybersecurity. In addition to his role of Director for IT Security, from November 2016 until May 2017 he was also acting Director for Digital Business Solutions, responsible for providing information systems for the Commission. Subsequently, since July 2017, he is also acting Head of CERT-EU, the Computer Emergency Response Team for the EU Institutions and Agencies. more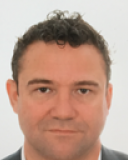 Patrick Boismenu, Head of Cyber-programme, UN Office of Drugs and Crime
Mr Patrick Boismenu is a cybercrime expert with the United Nations Office on Drugs and Crime (UNODC) and is currently posted in Tunis, Tunisia. Mr Patrick Boismenu was previously a police officer within the Royal Canadian Mounted Police and he has worked, for the past 20 years, in high profile criminal cases in regards to cybercriminality and forensic analysis. Mr.... Boismenu is a recognized international expert witness on various subjects including encryption, forensic analysis, cybercrime investigations and mobile security analysis. He possesses a Master in computer engineering and 70 different private certifications related to cyber forensics, cyber security and cyber investigations. He was also a professor at Concordia University and Polytechnique de Montréal for the past 9 years and for that reason is often invited as a speaker in conferences and summits in regards to cybersecurity and cybercrime investigations. He is currently the project manager for the INL funded initiative "Supporting Tunisian capacities to prevent and combat cybercrime". more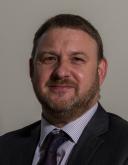 Tim Freestone, Principal Solutions Architect, Deep Secure
Tim has over 25 years' experience of providing solutions for mission critical systems as a developer, consultant and architect working for both large enterprises and small companies specialising in secure information exchange products and services. Tim has extensive experience of designing and building cyber security systems for NATO, defence and government agencies... and commercial organisations worldwide. He has a deep knowledge of communications and security standards and the associated technologies. He has written and presented papers at multiple international conferences including the NATO Cyber Security Symposium and AFCEA TechNet. Tim also takes part in security working groups for the development of standards and was part of a UK Department of Trade and Industry team global cyber security fact finding mission to USA. Tim has a degree in Electrical and Electronic Engineering from Nottingham University and is a Certified Information Systems Security Professional (CISSP). Tim is married with three children and lives in Nottingham, United Kingdom. more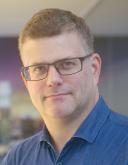 Ian Thornton-Trump, Head of Cyber Security, AMTrust International
Ian Thornton-Trump, CD, CEH, CNDA, CySA+, CPM, BA is an ITIL certified IT professional with 25 years of experience in IT security and information technology. From 1989 to 1992, Ian served with the Canadian Forces (CF), Military Intelligence Branch; in 2002, he joined the CF Military Police Reserves and retired as a Public Affairs Officer in 2013.... After a year with the RCMP as a Criminal Intelligence Analyst, Ian worked as a cyber security analyst/consultant for multi-national insurance, banking and regional health care. His most memorable role was being a project manager, specializing in cyber security for the Canadian Museum of Human Rights. Today, as Head of Cyber Security for AmTrust International, a subsidiary of AmTrust Financial Services Inc (AFSI), Ian has deep experience with the threats facing small, medium and enterprise businesses. His research and experience have made him a sought-after cyber security consultant specializing in cyber threat intelligence programs for small, medium and enterprise organizations. In his spare time, he teaches cyber security and IT business courses for CompTIA as part of their global faculty and advises The Swisscross Foundation, an independent and impartial humanitarian non-profit organization on matters of cyber security. more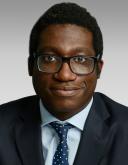 Robert Walker, Managing Director & Head of EMEA Asset Stewardship, State Street Global Advisors
Robert is a Managing Director and Head of EMEA on the Asset Stewardship team of State Street Global Advisors (SSGA). Robert and his colleagues on the Asset Stewardship Team are responsible for developing and implementing SSGA's global proxy voting policies and guidelines across all investment strategies, and managing SSGA's proxy voting activities and issuer... engagement on environmental, social and governance (ESG) issues. Prior to joining SSGA in 2017, Robert was a Director for Social and Governance research at HSBC Bank plc where he lead coverage on ESG issues. Previous financial service roles also include head of Governance research for equity broker Kepler Cheuvreux, and Stewardship Services Manager Europe for GO Investment Partners. During his career, Robert has been ranked in the Extel survey, ranking #1 in 2017, 2015, 2014 & 2013 for governance equity research. more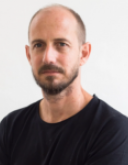 Charl van der Walt, Chief Security Strategy Officer, SecureData
After many years in an "attack and penetration" testing role at SensePost, Charl van der Walt has a deep understanding of the "offensive" paradigm within information security with a particular interest and passion for teaching and training. Over the years he has given courses and lectures for companies and universities the world over and has been a regular on the... Infosec conference circuit, appearing as a speaker at the prestigious Black Hat Briefings multiple times, where SensePost has consistently also been the biggest-selling training provider over the past 10 years. more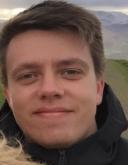 Aaron Mulgrew, Pre-Sales Consultant, Deep Secure
Aaron is an experienced pre-sales consultant specialising in document security – specifically crafting malicious documents to bypass existing security controls. Aaron has researched into the use of steganography in JPEG image formats. On a day to day basis – Aaron works with Deep Secure clients to prove that their current defences can be exploited, alongside architecting... Deep Secure solutions. Aaron graduated in BSc Computing at De Montfort University. A keen walker, Aaron enjoys spending time outdoors in his spare time and lives in Warwick, United Kingdom. more
Lloyd McAllister, Responsible Investment Analyst, Newton Investment Management
Lloyd is a Responsible Investment Analyst at Newton Investment Management. His role includes conducting research and company engagement on environmental, social and governance issues. Previously he worked at KPMG where he qualified as a Chartered Accountant and worked within the Sustainability Consulting team. Lloyd is a member the Climate Disclosure... Standards Board's Technical Working Group and the Institute of Chartered Accountants of Scotland Sustainability Panel. He is also the Treasurer of a small UK charity and holds a BSc from Loughborough University and an MSc from the London School of Economics and Political Science. more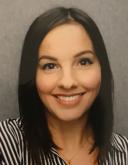 Suzan Sakarya, Sales Director, UK&I, Wandera
Suzan is currently a Director at Wandera leading the UK&I sales team and has worked in security for over 10 years. Throughout this time, the mobility and security landscape has evolved exponentially and Suzan has helped organisations globally to secure their employee's endpoints from threats while helping to increase productivity. Organisations use Wandera... to protect their data from mobile threats, optimise data usage to reduce costs, and gain real-time intelligence on data usage. Wandera works with more than 500 global enterprises including Deloitte, KPMG, Bloomberg and Santander, and has been recognised by leading analysts for its leading Mobile Threat Defence capabilities. more
Ryan Adams, Head of Financial Crime Intelligence, Aviva
Ryan has held various positions across the Aviva Group since he joined in 1991. He has specialised in financial crime for many years and was previously Head of Investigations for the Aviva Group. He has worked in the UK, Europe, Asia and North America. During this period of time Ryan has been responsible for leading many investigations which... has often seen him work closely with law enforcement agencies and regulators. Most recently Ryan has taken on the role of Head of Financial Crime Intelligence where he is in charge of creating a global intelligence unit which also manages the Groups financial crime MI and risk management processes. He holds a MA in Fraud Management from Teesside University. more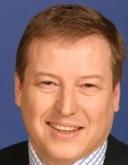 Mark Jones, CISO, Allen & Overy
Mark is an award winning CISO with over 20 years experience in the fields of cyber and information security. His career spans multiple industry sectors and the management of both in house teams as an end user and service provider organisations as a business portfolio owner. Notable appointments include Global CISO for Allen & Overy, Director... of Information Security for BAA (which includes Heathrow Airport and Heathrow Express), Global Director Atos Information and Cyber Security business and Practice Head of IT Security for KPMG Consulting UK. He has spoken at events for and/or made written contributions to The Financial Times, The Times, The Economist, Information Security Europe and SC magazine. Mark holds a degree in computing science and was appointed as a Fujitsu (then ICL) distinguished engineer in 2002. more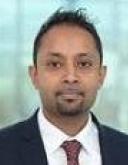 Mohsin Choudhury, UK Head of Information Security, Bank of Ireland
Mohsin has over 20 years of experience in Information Security from diverse sectors including Investment Banking, Defence & National Security, Central Government, Big 4 Audit Firms, Nuclear and Global Health Organisations. He is responsible for all areas of Information Security from defining security requirements for new digital programmes, advising businesses... of their Cyber Risks, Cyber Incident Management, Technical Cyber Risk Assessment and Financial Regulatory needs. During his career, Mohsin has worked on the Security of Satellite Communication Systems, producing key management and encryption systems, helping and advising Global Investment Bank's with their Information Security maturity and managing large scale security of transformational programmes . He is highly technical and understands business needs. more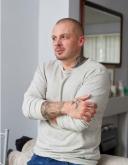 James Linton, Lead Researcher, Agari
James Linton is a Lead Researcher for the Agari Cyber Intelligence Division (ACID). James is better known as the Email Prankster who famously pranked various British Politicians, White House members of staff, and various other public personas. At Agari, James is instrumental at researching and turning the tables on cybercriminals that exploit Business Email Compromise... (BEC), identity deception and email scams as means of attacks to defraud individuals and businesses. The outcome of his efforts goes to helping law enforcement gain ground on these cybercriminals and the Agari customers be better protected. more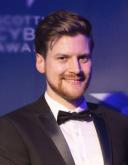 Harry McLaren, Managing Consultant, ECS Security
Harry is a senior enterprise focused security operations specialist and experienced Splunk consultant at ECS Security. He works with organisations to help them manage evolving threats, uncover bad actors and build platforms for capability development. During his time at ECS Security, Harry has gained significant experience in managing complex Splunk and SOC deployments... and has built a reputation around his knowledge and problem-solving ability. As well as the proud owner of a Splunk Fez (SplunkTrust/Splunk MVP), Harry also runs the Splunk User Group in Edinburgh. Well known in the Scottish Cyber Community, Harry is the Co-founder of Cyber Scotland Connect. In the last year, he was awarded Cyber Evangelist of the Year at the Scottish Cyber Awards as well as Security Professional Under 30 at the Computing Security Excellence Awards. He was highly commended by the UK IT Industry Awards in the Young IT Professional of the Year category. Harry is a regular speaker at Scottish cyber conferences and events and works with universities in Scotland to encourage involvement in cyber from educational establishments. more
Martin Sivorn, Head of Cyber Security, Government Digital Service
Martin is an experienced Head of Cyber Security with a proven track record in building teams, driving outcomes and delivering digital transformation in a hands-on and strategic capacity. He is currently the Head of Security at Government Digital Service, a role he has held since the beginning of 2018. In this position, Martin is responsible for ensuring that... the Government's digital services such as GOV.UK and Verify are safe and secure for all UK citizens, alongside working with other government agencies as part of a coordinated approach to protect the UK from cyber attack and deliver the national Cyber Security Strategy. Prior to this, Martin held a number of positions in information security, most recently Head of Cybersecurity at the Financial Times Group. Here, Martin managed the strategy, budget responsibility, execution and leadership of Cyber Security globally across the Financial Times Group. more
Ian Pitfield, Senior Technical Consultant, Netacea
With more than eight years' experience of international consultancy, management and training delivery on cyber security areas including account takeover attacks and credential stuffing techniques, as well as identity and access management, Ian helps to design and implement Netacea technology for Fortune 500 and FTSE 100 companies.
Klas Waldenfors, Co-Founder and Marketing Manager, Paliscope
Klas Waldenfors is the co-founder and Marketing Manager at Paliscope. Working in a community-powered company, you need to be very communicative and good at including the users. And Klas can talk, quite a lot actually. With over ten years´ experience in training law enforcement around the world in image and video analysis he has now moved over to online investigations... with Paliscope. He gladly shares his in-depth understanding about how to conduct them in the most efficient way, and what to avoid. Klas is all about enhancing the knowledge about online investigations to make it a matter for all businesses. He is also the Customer Care Manager for Safer Society Group, that Paliscope is part of, which includes the sister companies NetClean and Griffeye. more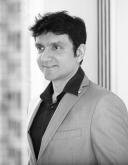 Tarun Samtani, Group Data Protection Officer, Boden Group
Tarun Samtani is the Group Data Protection Officer for Boden Group. Boden is a British clothing multi-channel retailer selling online, by mail order and with a high street presence. Boden sells in several markets across UK, Europe, US, Asia and Australia. Tarun holds over 20+ years of experience across various sectors like Telecommunications,... ISP's, Financial Services, Gambling, Retail and most recently Pharmaceuticals. Tarun has worked across UK, Europe, Asia & Middle East on different assignments. He has a wealth of experience in Cyber security & Data privacy and is passionate about securing business information landscape. During the course of his career Tarun has been involved in the strategy & planning, design, architecture and implementation of a significant number of information security programmes. His specialisations include strategic board advisory, building roadmaps planning through delivery of security / privacy programmes including Building a security aware culture, Data Security, GDPR and Data loss prevention. more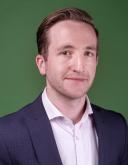 Thomas Hallett, Privacy Solutions Engineer, OneTrust
Thomas Hallett is a Certified Information Privacy Professional (CIPP/E) and a Privacy Solutions Engineer at OneTrust – the global leader in privacy management and marketing compliance software. In his role, Hallett advises many of the world's leading organisations on General Data Protection Regulation (GDPR) and ePrivacy (Cookie Law)... solution implementations, focused on formulating efficient and effective responses to data protection requirements as well as building and scaling enterprise-level privacy programmes. Prior to OneTrust, Hallett spent 6 years implementing technology solutions with industry leaders including IBM and Accenture. more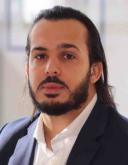 Ashraf Aboukass, Global Head of Security Architecture at Schroders
Ashraf has over 15 experience in the industry and has worked in an number of sectors including finance, transport and broadcasting. Ashraf left BAE Systems in 2016 as a Cyber Security Consultant where he worked with a number of high profile organisations such as SWIFT and Talk Talk on technical engagements post high profile cyber security incidents. Ashraf studied... for his Software and Security Engineering MSc at the University of Oxford. He is currently the Global Head of Security Architecture, he is responsible for security testing, security consultancy and security architecture functions. more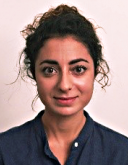 Yara Khallouf, Cybersecurity Analyst Team Manager, CybelAngel
Yara joined CybelAngel a year ago as a Team Manager of Cybersecurity Analysts. With a multi-field background, she worked in competitive and market Intelligence for almost five years before specializing in cybersecurity. She was in charge of a team of research analysts, monitoring and investigating strategic information on companies' ecosystems.... She also participated in the development of a media and websites monitoring tool. She is, today, an expert in the new risks linked to the information over-sharing economy model with an emphasis on the corporate marketplace. She manages a team a of analysts who handle the most sensitive information and secrets of the largest companies in the world. more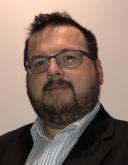 Dave Whitelegg, Group Cyber Risk and Intelligence Officer, Capita
Dave Whitelegg oversees Cyber Risk & Threat Intelligence at Capita, the UK's leading provider of business process management and integrated professional support service solutions. Dave has been working in the information security field for over 20 years, and is an active figure in the global information security community. Dave holds a number security... certifications including Certified Information Systems Security Professional (CISSP), Computer Hacking Forensics Investigator (CHFI), PCI Certified Security Assessor, and ISO27001 Lead Auditor. Follow him on Twitter @SecurityExpert more
Joseph Harris, Director of Intelligence Collection Management, Intel 471
Joseph is the Director of Intelligence Collection for Intel 471, working with a globally diverse team to gather high fidelity information from the criminal underground and to communicate this to clients from a wide range of sectors. A long term security researcher (20+ years), Joseph maintains a passion for innovation in cyber threat hunting techniques and technology... developments and is a firm believer in knowledge sharing to optimise defences against the evolving threat landscape. He spent several years as Head of Cyber Threat Intelligence at Santander in the UK, where he led a team which grew a solid reputation for success. Joseph has also worked closely with law enforcement and government bodies as part of groups such as Fusion Cell / Industry 100 (NCSC) and the Cyber Defence Alliance (CDA). Prior to this, Joseph was part of the winning team at the UK Cyber Security Challenge and decided that after spending many years running the technology for a 24/7 data centre in the electronic security industry, it was time to follow his keen interest in preventing harm from cyber security incidents by joining the industry. More recently, Joseph has had the honour to receive a Royal Television Society News Technology award in 2019 for his participation in the investigation of events in Cameroon as part of a team of volunteers supporting the BBC, ITV and Amnesty International in their research. Joseph also is a founding member of the charity group White Hatters Academy. This group was formed to support new talent in entering into cyber security roles for the first time and to ensure that guidance is provided to ensure that the right people find the right roles. The White Hatters Academy has continued to support the Cyber Security Challenge and supports non-profit organisations in remaining secure in the digital age through voluntary work. more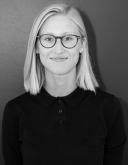 Lovisa Högberg, Head of Business Development, Paliscope
Lovisa Högberg is the Head of Business Development at Paliscope. When Lovisa first joined Paliscope a couple of months ago she was blown away by the uncharted opportunities within the field of online investigations. Throughout her career, Lovisa has specialized in taking new digital innovations to market across a variety of industries, from media groups and automotive... OEMs, to setting up the business branch for a new software company for self-driving cars. Today, she is on a constant shuttle to meet online investigation experts and organizations, within everything from law enforcement to insurance and finance, to understand their needs and challenges. But no matter the industry her goal is simple: to make new technology understandable, available and useful for everyone. more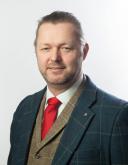 David Gray, Senior Manager & Practice Lead, NTT Security
David leads NTT Security's Incident Response (IR) capability for EMEA and the UK's Operational Technology (OT) consulting team. David has built a deep, practical knowledge of how to effectively plan and deploy Cyber Security Solutions and for OT environments for a number of different industry verticals. David led the malware analysis team for the MOD's Defence... Computer Incident Response Team and spent two decades in the Royal Air Force working on the UK's secure communications network. In addition to CISSP, he holds certifications from SANS including GIAC Certified Incident Handler, GIAC Certified Forensic Analyst, GIAC Certified Intrusion Analyst and GIAC Reverse Engineer Malware. more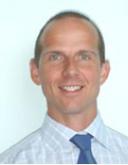 Chris Procter, Group Data Protection Officer, Whitbread
Chris started his professional career as a chartered engineer working for ICI and later Zeneca in the chemical industry. He then moved on to Coopers & Lybrand as a consultant in 'business and change' and stayed with them through the merger which created PwC. After taking on a senior role in a boutique consultancy he changed tack to prove to himself... that he could do what he preached and became MD of a manufacturing turn-around before initiating and leading a business start up which he sold in 2006. Since then he has been in freelance programme delivery, increasingly in the data arena, most recently in British Gas as Programme Director for their MI Transformation and Whitbread Group leading their GDPR Programme. He is currently Whitbread's Group Data Protection Officer weathering the slings and arrows of the fundamental changes in European data protection. He lives in Berkshire with his wife and daughter. more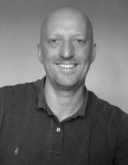 Jamie Lockhart, Sr. Solutions Engineer, Shape Security
Jamie is a solutions engineer for Shape Security, working with large brands to secure their web properties against unwanted automation. Prior to Shape Security Jamie worked for Palo Alto based startup Instart Logic helping EMEA organisations optimise website delivery and performance, and online publishers deploy ad recovery technology.
Tony Adams, Head of Investigations, Digital Forensics & Prevent, NCA
Tony Adams MSc, is the Head of Investigations, Digital Forensics and Prevent for the National Cyber Crime Unit (NCCU), part of the United Kingdom's National Crime Agency. Tony leads the national response to the investigation of cyber dependent crime impacting the United Kingdom at the most serious levels. Tony has 29 years of law enforcement experience the vast... majority of which has been involved with the investigation of national and international serious organised crime. He has an extensive background in the management of operational threat and risk in policing and the wider law enforcement landscape. Tony is passionate about the NCCU Prevent programme and the opportunities that it presents to engage in public private collaboration. Tony views this area as an opportunity to develop culture and awareness to divert offending with the possibility of exploring recruitment avenues for industry and the public sector. more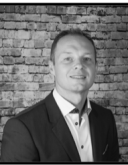 John Titmus, Director, EMEA Cyber Security Expert, CrowdStrike
John Titmus CISM, CISA, CISSP, CCNP, CCSE, MBCS is an information security consultant, with over 17 years of Information Security knowledge, including; administration, operations, management, and strategy development. He has proven experience in the areas of information risk management, incident response, computer forensics, cyber investigations, threat modelling,... perimeter security, compliance, PCI-DSS, ISO and SOX. John provides technical and strategic guidance to large global enterprises, blue chip organisations and government agencies on how stay protected and prevent damage from today's sophisticated and destructive attackers more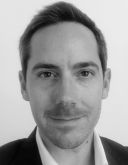 James Stevenson, Sales Director - UK, Nordics and Benelux, Demisto
Engineering and incident response background with over 16 years of experience. Ex security analyst & SOC team lead with a strong interest in reducing detection and response times to close the window of exposure and incident costs. Participated in two network forensic start-ups to acquisition now focused on accelerating incident response capability through automation... and collaboration (SOAR) more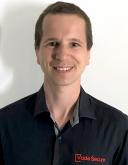 Thomas Briend, Pre-Sales Engineer, Vade Secure
Thomas Briend is a corporate Europe pre-sales engineer at Vade Secure.
After graduating from ENSEEIHT in Toulouse in 2009, he worked for various French companies (Ipanema Technologies, TDF, Ucopia) in the field of computer networks and cybersecurity. He joined Vade Secure in 2018 where he provides his technical expertise about Vade Secure solutions to enterprise... customers. more
Khadir Fayaz, VP, Security Architecture and Engineering, Pearson
Khadir Fayaz heads Pearson's enterprise's digital security transformation programs, owns the cyber-security blueprint and capability portfolio, and manages a global workforce. He has 17+ years of experience driving large-scale technology security initiatives, cyber resiliency and risk management programs, and global transformation programs in cloud enablement... and DevSecOps. Prior to Pearson, Khadir was Global Security Architecture Head at Carlson Wagonlit Travel and held senior security and IT roles at Agilent, British American Tobacco, Cognizant, and Capgemini. more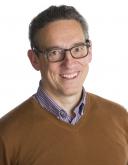 Paul Brucciani, Head of Commercial Business Development, Garrison Technology
Paul is responsible for developing and managing Garrison's commercial sector business in Europe. He joined Garrison in 2017 having formerly worked at Detica as a cyber security, telecoms and aerospace consultant, and as a gold exploration geologist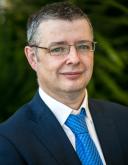 Neil King, Business information security and risk specialist, Canon
Neil King is a business information security and risk specialist at Canon. He has many years of experience working as a central contact between the business and IT areas, specialising in the information security arena. He has worked in both finance and manufacturing companies and has a keen interest in the areas where data meets people.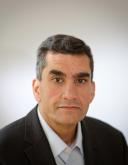 Raza Rizvi, Technical Director, activereach
Raza Rizvi is co-founder and Technical Director of activereach, a leading IT networking and security consulting company. Widely respected for his technical expertise, Raza built his reputation working as Technical and Operations Director at REDNET. Raza has also held senior positions... in Centrica and The Carphone Warehouse, where he assumed responsibility for Internet service provision and technical data services respectively. In 2002 he was appointed Non-Executive Director of the London Internet Exchange (LINX), the world's largest Internet Exchange, overseeing and advising on the development of the Exchange's product portfolio. He served for 10 years, standing down in May 2012. more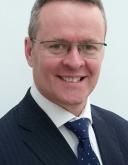 Morgan Jay, Area Vice President Northern EMEA, Imperva
As Area Vice President of Imperva, Morgan Jay is responsible for Imperva's continued growth in the Northern EMEA region, helping customers and partners to protect what matters most and defend their business-critical data and applications from cyber-attacks and internal threats. For over 25 years, Morgan has represented HP, EMC, Coverity among others, with a focus... on helping customers realise significant value from technology investments tied to solving critical business issues. Morgan is also considered a subject matter expert on GDPR security regulations. more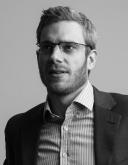 James Musk, Business Development and Sales Director, Trustwave
James Musk has been working in the IT Security sector for over 15 years and today works for Trustwave as their Business Development and Sales Director for the UK and Ireland. He brings a wealth of experience in customer centric, end-to-end IT security business requirements that... he and his teams have successfully developed and deployed across multiple verticals within the FTSE250 more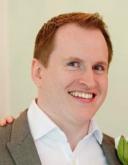 Dave Horton, Solutions Engineering Manager EMEA, OneTrust
Dave Horton is a Certified Information Privacy Professional (CIPP/E, CIPM) and GDPR Solutions Engineer Manager at OneTrust – a global leader in enterprise privacy management software. In his role, Horton leads OneTrust's technical privacy engineering team and advises many of the world's leading organizations on General Data Protection Regulation (GDPR) and ePrivacy... Regulation best practices and solution implementations. Horton frequently speaks at industry events where he provides deep insight into regulatory issues and practical approaches to compliance. Prior to OneTrust, Horton spent 11 years implementing software security solutions for some of the most secure and scalable companies in the world. more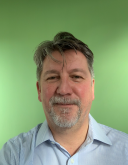 Adrian Belcher, GSI Solution Architect - EMEA, Gigamon
Adrian has been with Gigamon for over six years and has extensive previous experience supporting network and security infrastructure and solutions. During his time at Gigamon Adrian has worked with customers across all the verticals, Service Provider, Government and Large Enterprise and is currently supporting the process to have Gigamon technology embedded... into the product and service offerings from Global Systems Integrators and into 5G mobile infrastructure. more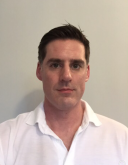 Sean Bennett, Strategic Account Director, EMEA, Shape Security
Sean Bennett runs Shape's engagements with key European customers across a variety of industry sectors with a specific focus on optimising digital channels for high conversion, low friction, and low fraud.
Ewen O'Brien, EMEA Sales Director, BitSight Technologies
Ewen O'Brien is VP Sales EMEA Enterprise at BitSight Technologies. Prior to joining BitSight, Ewen was part of the founding team in OpenPages EMEA, the market leading Governance, Risk and Compliance solution, that was acquired by IBM in 2012. He headed up financial services, where he helped expand the business, most notably in Europe, Africa and Asia.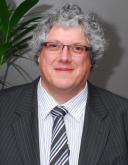 Pete Shorney, Global Head of Information Security, Rentokil
Pete Shorney is the Global Head of Information Security at Rentokil, a role which he has held since 2015. In this role, he is responsible for Information security across the whole of the Rentokil Group, leading a team of regional information security engaged closely with the business to reduce security risk , maintain an appropriate security posture ,... support business development and innovation and to keep our and our customers data safe. Before this he was Global Operations Director and previously Head of IT Operations. Rentokil, Pete was Service Delivery Manager at Sunguard PLC, and before that Client Services Manager at Northgate Information Solutions. more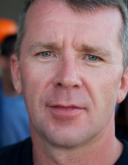 Michael Owen, Head of Systems Engineering UK&I, IntSights
Michael Owen heads up the Pre-Sales engineering for IntSights in the UK & Ireland. He has been in the Information Systems Technology and Security arena for over 30 years. His career bridges manufacturer, strategic partners, and end-users and so he brings a useful perspective that covers all parts of the chain. For the last four years, Owen has been heavily... involved with Big Data vendors around data analytics, smart buildings, and more recently cyber threat intelligence. Owen is currently leading the charge in the UK & Ireland to educate and introduce organisations to increasing their visibility on the many Dark Web threats that pose a serious risk to them. During his career, Owen has held positions at BT, Siemens, Aruba & Hewlett Packard Enterprise and has been involved in numerous large scale projects. more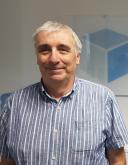 Phil Gaskell, Cyber Security Specialist; CISSP, Blue Cube Security
As a Senior Cyber Security Consultant for Blue Cube Security, Phil's main focus within the professional and managed services team, Cynergy, is to provide expertise in the area of Governance Risk and Compliance along with ISO27001 knowledge for both internal, and external customers. Phil has been in IT and more recently Information Security for almost 40 years, the... vast majority of that was with a multi-national oil sector company where he was the driving force behind the creation and implementation of the InfoSec function. Phil's technical background enables him to communicate well with engineers as well as the C-Suite. more
Nuno Almeida Silva, Consulting Engineer, BitSight Technologies
With a background in IT systems and networking management and architecture consulting, in both enterprise and telecom environments, in operational and architecture design roles, he's been with BitSight Technologies over the last year working in the areas of Security and Third Party Risk Management.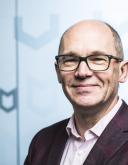 Nigel Hawthorn, EMEA Marketing Director, McAfee
From working with an Apple distributor in 1980, Nigel has over 30 years experience of computers, security, networking and mobility. He has a strong technical background, with roles in pre-sales and post-sales support and product management before technology marketing. His international knowledge started in 1987 and he has presented at security, privacy,... e-commerce and networking conferences in over 50 countries. He has written the book "GDPR: An action Guide for IT" and speaks and writes regularly on data protection regulations and user privacy. He has also contributed to a number of computing books on network protocols and security, written many articles and lived in California for a number of years before relocating back to the UK as he was missing the rain! His experience has mirrored many of the most innovative areas of computing; Apple & IBM PCs in the 1980s, storage & networking in the 1990s, Internet performance & web security in the 2000s and mobility & cloud enablement in the 2010s. You can follow him at www.twitter.com/wheresnigel more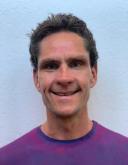 Justin Shaw-Gray, Account Director, Synack Inc.
Justin Shaw-Gray is the UK&I Sales Director for Synack, the hacker powered security platform. Justin has been in the IT industry for over 20 years and has worked for several startups including Blue Coat, Zscaler and Netskope. In 2018, shortly after joining Synack, Justin was recognized as runner-up in the Security Serious Best Cyber Security Sales Leader... category. This award recognised the sales person who best cuts through industry jargon and delivers what their customers need. Justin is an avid runner. He lives in London with his wife and three kids. more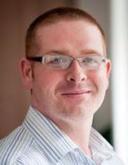 Tom Kendrick, European Customer Success Manager, Check Point Software Technologies
Tom has over 15 years of experience as a Security Professional, with a first class degree in Networks and Communications and professional experience in UK Government, Channel Partner and Security Vendors. This allows him to have experience in all elements of the industry – having worked in hands on end user roles plus delivering support, consultancy and presales... functions. Tom has a customer focused view, ensuring he can enhance Check Point solutions and user experience by working closely with customers, Product Managers and R&D Teams. more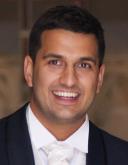 Stephen Roostan, Regional Sales Director EMEA, Kenna Security
Steve has 12 years experience working with enterprise and commercial organisations on projects where information technology solutions assist a business in meeting key objectives on security, risk or operational effectiveness. Steve also has a passion for driving equality and new ways of working for the modern way of living - having held steering committee board roles... in companies looking to close the gender pay gap, develop new ways of working for parents and encourage equal opportunity for both external recruitment and self-development. more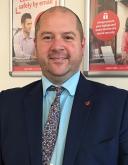 Dave Sheridan, Global Chief Information Security Officer, Santander Corporate & Investment Banking
Dave Sheridan is Global Chief Information Security Officer for Santander Corporate & Investment Banking. He has been working in the Financial Services industry for more than 33 years. Prior to starting his latest role in early 2019, he was the CISO for Santander UK. Dave started his career at NatWest where he held a number of senior marketing roles in their rapidly... expanding mortgage division. In 1999 he joined Abbey National where he worked closely with the Board Director for IT & Infrastructure to deliver a wide-ranging cultural change programme. After the Santander takeover of Abbey in 2004, he was responsible for building and implementing the IT Governance activity in the UK. In early 2014 Dave was asked to take on the additional responsibility for Information Security and working closely with colleagues across the wider Santander Group as well as across the UK Financial Services industry, He was instrumental in driving and delivering a multi-layered approach to security across the UK organisation, Dave is a Board Member of the Cyber Defence Alliance and currently sits on the Cyber Security Advisory Group for The CityUK. more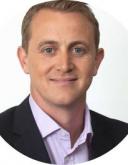 Nick Baglin, General Manager, Netacea
Nick Baglin joined Netacea in January 2018, with a mission to grow and expand the company to be a leader in behavioural machine learning in the cyber security space. Drawing upon over 18 years' experience in cyber security, Nick has held senior roles at HP Enterprise Security Services and CyberArk, where he was VP of Sales, EMEA and played a crucial role in the... company's growth from £250M to £2.2B. more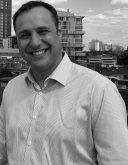 Mike Nathan, Senior Director - Solution Consulting EMEA (Head of Pre-Sales), ThreatMetrix
Mike Nathan has over 13 experience years in the risk and fraud space, with key interests in online banking fraud, application fraud, internal fraud and card fraud. Mike started as a credit analyst at Lehman Brothers, before moving to Lloyds Banking Group as a Fraud Manager, where he lead large teams of analysts and data scientists. He was a consultant at SAS, the... analytics company, and a Vice President at Barclaycard, looking at Credit Card Fraud. At ThreatMetrix, Mike has worked as the Global Banking Fraud SME, advising some of the world's largest banks and now works as Senior Director - Solution Consulting EMEA (Head of Pre-Sales). Mike holds an MSc in Information Management & Finance from Westminster Business School. more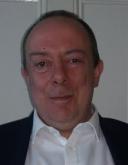 Tony Gaskin, Head of Information Security & Audit, Paragon Customer Communications
Tony is the Head of Information Security & Audit, Paragon Customer Communications, a role he has held since April 2017. In this role he is responsible for managing Information Security by integrated risk assessment and treatment in line with the ISO 27001 standard, conducting due diligence on partners, maintaining ISO 27001,... implementing ISO 22301 and incident management and PCI DSS. Before this role, Tony held a number of positions in audit and compliance accreditations. more
Danny Pickens, Director of Threat Research, Fidelis
Prior to joining Fidelis, Pickens served as a Director at Optiv where he managed the Global Threat Intelligence Center and lead research for managed security services. He spent the majority of his career within the United States military and various divisions of the Department of Defense and other U.S. Government organizations, working across the tactical,... operational and strategic-levels of intelligence and cyber operations. He continues to serve in the U. S. Army Reserves as an intelligence team Non-Commissioned Officer in Charge (NCOIC) where he supervises the preparation and dissemination of all-source intelligence products, intelligence summaries, forecasts, and assessments. more
Simon Black, Sales Engineer EMEA, Kenna Security
Simon's role as systems engineer and technical lead includes supporting end user engagements for enterprise accounts as well as channel and MSSP partners. Prior to Kenna, Simon was an Enterprise Pre-Sales Technical Account Manager with Qualys for two and a half years. He has worked as a technical security lead/specialist since 1998 within partners, distributors... and vendors such as Azlan, (part of TechData), Symantec and Citrix. more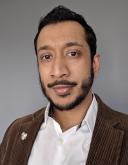 Muktadir Khan, Security Architect, Trustwave
Muktadir Khan is an experienced Security Architect with over 15 years experience in the security industry. He has successfully delivered some of the largest Managed Security Services projects in the UK in a wide range of industries spanning CNI, Energy, IOT and the Financial sector.
Vineet Chhibber, Executive Director, ESG, J.P. Morgan Asset Management
Vineet Chhibber, Executive Director, is part of the ESG Team at J.P. Morgan Asset Management in London. An employee since 2006, Vineet is responsible for implementing the firm's ESG policy and for engaging with listed companies on environmental, social and governance issues. Prior to that he spent three years at governance specialists,... ISS. Vineet obtained an M.A. in Corporate Strategy from the University of Nottingham following a B.A. in Accounting and Finance from the University of Kent. Vineet chairs the UK Corporate Governance Forum and is a member of the International Corporate Governance Network. more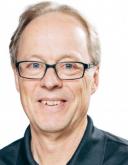 Richard Kirk, Vice President EMEA, Illumio
Mr. Kirk has 20+ years of experience leading technology evolution and adoption in the European market where he's developed a reputation for being a change agent and strong business partner for the organizations he's worked with. Mr. Kirk has spent many years working in both large and small software companies, across many different... technology domains and international markets. He's spent a great deal of his career focused on the software security industry and is a great ally when helping companies tackle the complex technical and business challenges they face. Mr. Kirk holds a BSc from Northumbria University (Newcastle Polytechnic) and an MSc in Software and Systems Security from the University of Oxford. more
Eddy Donald, former Global Chief Digital Risk Officer, VMLY&R
Eddy is a senior IT Security professional with over 18 years' experience having recently returned from 3 years in New York. His most recent position was working full time as global Chief Digital Risk Officer (formerly CISO) at Young & Rubicam Group, a leading full service advertising subsidiary of WPP. Eddy has been the lead for several high profile... Security, Privacy, Compliance and Infrastructure work streams combining managerial, technical, customer facing and strategic planning abilities and with a proven record of aligning IT to the needs of the business, problem solving and recognizing future risks and trends. more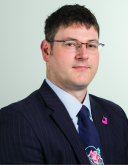 Stewart Bertram, Director of Professional Service and Closed Sources, Digital Shadows
Stewart is the Director of Professional Service and Closed Sources at Digital Shadows and responsible for any project undertaken by the organisation that falls outside of the core SearchLight™ offering. With a long career in Threat Intelligence dating back to 2009 and technical intelligence dating back further to 2004, Stewart brings a significant amount of experience... to any TI related project be it threat led penetration testing or more thematic and research based projects. Stewart's Threat Intelligence research interests range from the geostrategic to the more technical aspects of cyber security and his research has been published in various books and academic peer review journals. more
Peter Purwin, Director of Global Security Operations, Virgin Media
Peter Purwin is the Director of Global Security Operations at Virgin Media, a position he has held since March 2018. In this role, he is responsible for the training and operations of the whole group's security function. Before his current position, Pete held a number of senior positions in network security and management across the payments and... telecoms industry. Pete's skills and specialisms include: Developed cyber incident response plans, developing technical security policies, threat hunting, documentation of the security stack, SIEM Development, cyber threat intelligence, database security, malware analysis, forensics, APT response and defence, security of BYOD, endpoint security, application security, and security metrics. more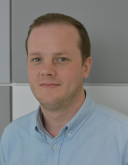 Tom Plumer, Account Manager, Wandera
Tom is currently a Senior Customer Success Manager at Wandera, working with its European customers to deliver a secure and productive enterprise mobile workforce. During Tom's 4 years at Wandera, the enterprise mobility landscape has matured significantly, as has the threat of mobile attack. Tom spends his time helping customers leverage Wandera's... unique security and data usage insights to better understand and protect their employees, as well as helping customers delve into the depth and detail of the various mechanisms and types of attack that are happening today. more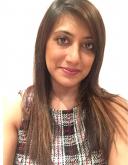 Reena Shah, Head of the Information Security Culture Awareness, M&G Prudential
Reena Shah is Head of the Information Security Culture and Awareness programme at M&G Prudential and has been working in information security for a number of years. Her previous Learning and Development background has enabled Reena to create an innovative and robust information security learning strategy for the programme. Apart from employee learning,... Reena is passionate about the broader information security challenges businesses will continue to face and excited about continuously building awareness and culture initiatives that have sustainable impact. She's keen to explore how human behaviour can help to reveal the root causes of cyber-attacks, so that more effective, meaningful and creative solutions can be developed. more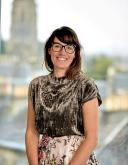 Lynsey Jenkins, Director of Marketing, Fortinet
Lynsey has delivered Marketing and Demand Generation strategies for an array of organisations, from Fortune 500 companies to fast growing start ups. With global b2b and channel marketing experience Lynsey has delivered multi-channel strategies that have driven new market entry and transatlantic growth, as well as raising brand profile and position to accelerate... an exit. With a profound understanding of traditional, digital and inbound marketing strategies and planning, Lynsey has experience in building highly effective marketing departments and brands from the ground up, as well as rapidly transforming underperforming teams. more