e-Crime Series Sponsors 2018

Agari is trusted by leading Fortune 1000 companies including 6 of the top 10 banks and 3 of the world's leading social media networks to protect their organisations, partners and customers from advanced email attacks including phishing and business email compromise.
Email is the entry point for up to 95% of security breaches. The Agari Email Trust Platform is the only solution that verifies trusted email identities based on insight into 10 billion emails per day to stop advanced email threats that use identity deception.
Built by security experts for security experts, our expertise, tools and analytics effectively create a trusted email channel that reduces financial risk, protects organisations, partners and customers and secures their brand. Agari is a recipient of the JPMorgan Chase Hall of Innovation Award and recognised as a Gartner Cool Vendor in Security. Learn more at
http://www.agari.com
---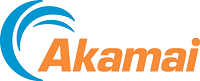 Digital transformation has significant implications for an enterprise's attack surface and network and security architectures. Users, devices, applications, and data are moving outside of the enterprise perimeter and zone of control and are exposed. "Trust but verify" is no longer an option for businesses. Akamai helps businesses employ a Zero Trust security policy for users and devices by extending their perimeter to the cloud so the perimeter and security goes everywhere the users and devices go.
As the world's largest and most trusted cloud delivery platform, Akamai makes it easier for its customers to provide the best and most secure digital experiences on any device, anytime, anywhere. Akamai's massively distributed platform is unparalleled in scale with over 240,000 servers across 130 countries, within more than 1,600 networks, giving customers superior performance and threat protection. Akamai's portfolio of cloud security, enterprise access and threat protection, web and mobile performance, and video delivery solutions are supported by exceptional customer service and 24/7 monitoring. To learn why the top businesses trust Akamai please visit www.akamai.com, blogs.akamai.com, or @Akamai on Twitter.
---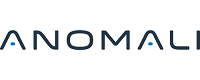 Anomali detects adversaries and tells you who they are. Organizations rely on the Anomali Threat Platform to detect threats, understand the adversary, and respond effectively. Anomali arms security teams with machine learning optimized threat intelligence and identifies hidden threats targeting their environments. Anomali enables organizations to collaborate and share threat information among trusted communities and is the most widely adopted platform for ISACs worldwide. For more information, visit us at www.anomali.com and follow us on Twitter @Anomali.
---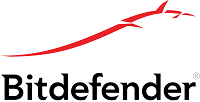 Bitdefender is a global security technology company that delivers solutions in more than 100 countries through a network of value-added distributors and reseller partners.
Since 2001, Bitdefender has produced award-winning business and consumer security technology, and is a leading security provider in virtualization and cloud technologies.
Through R&D, Bitdefender has elevated the highest standards of security excellence in both its number-one-ranked technology and its strategic alliances with the world's leading virtualization and cloud technology providers.
---

BitSight Technologies is transforming how companies manage information security risk with objective, evidence-based security ratings. The company's Security Rating Platform continuously analyzes vast amounts of external data on security behaviors in order to help organizations manage third party risk, benchmark performance, and assess and negotiate cyber insurance premiums. For more information, please visit www.bitsighttech.com or follow us on Twitter (@BitSight).
---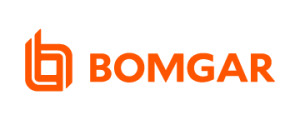 Bomgar's Privileged Identity & Access Management solutions significantly enhance the security posture of organisations without compromising productivity. Bomgar offers unparalleled protection against insider threats and external attacks, enabling organisations to achieve least privilege and protect critical data by defending privileged credentials, securing access pathways and protecting endpoints.
---

Carbon Black has designed the most complete next-gen endpoint-security platform, enabling organizations to stop the most attacks, see every threat, close security gaps, and evolve their defenses. The Cb Endpoint Security Platform helps organizations of all sizes replace legacy antivirus technology, lock down systems, and arm incident response teams with advanced tools to proactively hunt down threats. Today, Carbon Black has approximately 2,000 worldwide customers, including 25 of the Fortune 100 and more than 600 employees. Carbon Black was voted Best Endpoint Protection by security professionals in the SANS Institute's Best of 2015 Awards.

For further information, please visit www.carbonblack.com/
---

Centrify delivers Zero Trust Security through the power of Next-Gen Access. The Centrify Zero Trust Security model assumes that users inside a network are no more trustworthy than those outside the network. Centrify verifies every user, their devices, and limits access and privilege. Centrify also utilizes machine learning to discover risky user behavior and apply conditional access — without impacting user experience. Centrify's Next-Gen Access is the only industry-recognized solution that uniquely converges Identity-as-a Service (IDaaS), enterprise mobility management (EMM) and privileged access management (PAM). Over 5,000 worldwide organizations, including over half the Fortune 100, trust Centrify to proactively secure their businesses.
---

Cloudflare, Inc. (www.cloudflare.com / @cloudflare) is on a mission to help build a better Internet. Today the company runs one of the world's largest networks that powers more than 10 trillion requests per month, which is nearly 10 percent of all Internet requests worldwide. Cloudflare protects and accelerates any Internet application online without adding hardware, installing software, or changing a line of code. Internet properties powered by Cloudflare have all traffic routed through its intelligent global network, which gets smarter with each new site added. As a result, they see significant improvement in performance and a decrease in spam and other attacks. Cloudflare was recognized by the World Economic Forum as a Technology Pioneer, named the Most Innovative Network & Internet Technology Company for two years running by the Wall Street Journal, and ranked among the world's 50 most innovative companies by Fast Company. Headquartered in San Francisco, CA, Cloudflare has offices in Austin, TX, Champaign, IL, New York, NY, Washington, DC, London, and Singapore.
---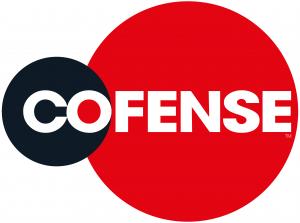 Cofense™, formerly PhishMe, is the leading provider of human-driven phishing defence solutions worldwide. Our collective defence suite combines best-in class incident response technologies with timely attack intelligence sourced from employees. Cofense enables thousands of global organisations to stop attacks in progress faster and stay ahead of breaches. Learn more at www.cofense.com.
---

Corero Network Security is the leader in real-time, high-performance DDoS defense solutions. Service providers, hosting providers, on-line gaming companies and digital enterprises rely on Corero's award winning technology to eliminate the DDoS threat to their environment through automatic attack detection and mitigation, coupled with complete network visibility, analytics and reporting. This industry leading technology provides cost effective, scalable protection capabilities against DDoS attacks in the most complex environments, while enabling a more cost effective economic model than previously available. For more information, visit: www.corero.com/
---

CrowdStrike is the leader in cloud-delivered endpoint protection. Leveraging artificial intelligence (AI), the CrowdStrike Falcon® platform offers instant visibility and protection across the enterprise and prevents attacks on endpoints on or off the network. CrowdStrike Falcon deploys in minutes to deliver actionable intelligence and real-time protection from Day One. It seamlessly unifies next-generation AV with best-in-class endpoint detection and response, backed by 24/7 managed hunting. Its cloud infrastructure and single-agent architecture take away complexity and add scalability, manageability, and speed.
CrowdStrike Falcon protects customers against all cyber-attack types, using sophisticated signatureless AI and Indicator-of-Attack (IOA) based threat prevention to stop known and unknown threats in real time. Powered by the CrowdStrike Threat Graph™, Falcon instantly correlates over 100 billion security events a day from across the globe to immediately prevent and detect threats.
There's much more to the story of how Falcon has redefined endpoint protection but there's only one thing to remember about CrowdStrike: We stop breaches.
CrowdStrike was positioned the highest in ability to execute and furthest in completeness of vision in the 2018 Gartner Magic Quadrant for Endpoint Protection Platforms (EPP).
You can gain full access to CrowdStrike Falcon Prevent™ by starting your free trial here.
---

Darktrace is the world's leading AI company for cyber defense. Created by mathematicians, the Enterprise Immune System uses machine learning and AI algorithms to detect and respond to cyber-threats across diverse digital environments, including cloud and virtualized networks, IoT and industrial control systems. The technology is self-learning and requires no set-up, identifying threats in real time, including zero-days, insiders and stealthy, silent attackers. Darktrace is headquartered in San Francisco and Cambridge, UK, and has over 30 offices worldwide.
---

Deep Secure is a UK based cybersecurity company with offices in London and near Cheltenham, serving commercial customers and government agencies across Europe, USA and the Middle East.

Deep Secure has recently launched a new platform that delivers completely threat-free content - 100% Guaranteed. No more zero day, malware, ransomware or steganography. The efficacy of the technology is unsurpassed, addressing a significant gap in the market for being able to simultaneously defeat all content threats - known, unknown, and the undetectable - without the need to examine or isolate traffic. Deep Secure's 'Content Threat Removal' has universal relevance in protecting information systems, enabling employees - to Click, Share, and Transact in perfect safety.
---
Demisto is the only Security Orchestration, Automation and Response (SOAR) Platform that combines orchestration, incident management and interactive investigation into a seamless experience. Demisto's orchestration engine automates security product tasks and weaves in human analyst tasks and workflows. Demisto Enterprise, powered by its machine learning technology, acquires knowledge from the real-life analyst interactions and past investigations to help SOC teams with analyst assignment suggestions, playbook enhancements, and best next steps for investigations. The platform (and you) get smarter with every analyst action. With Demisto, security teams build future-proof security operations to reduce MTTR, create consistent incident management processes, and increase analyst productivity.
---

Duo Security helps defend organisations against data breaches by making security easy and effective. Duo Beyond, the company's category defining zero-trust security platform, enables organisations to provide trusted access to all of their critical applications, for any user, from anywhere, and with any device. The company is a trusted partner to more than 10,000 customers globally, including Dresser-Rand, Etsy, Facebook, K-Swiss, Random House, Yelp, Zillow, Paramount Pictures, and more. Founded in Michigan, Duo has offices in Ann Arbor and Detroit, as well as growing hubs in Austin, Texas; San Mateo, California; and London, UK. Visit duo.com to find out more.
---

Endace's multifunctional Analytics Platform can host 3rd-party network analytics applications while simultaneously recording a 100% accurate Network History, providing definitive evidence for investigating cybersecurity threats, quantifying data breaches and analyzing network or application performance problems.
Deploying a dedicated Analytics Platform enables agile deployment of analytics functions on-demand and dramatically reduces OPEX and CAPEX costs by consolidating datacenter hardware. Hosted analytics applications can analyze live traffic at full line rate, or use Playback to analyze historical traffic for powerful, back-in-time analysis.
Global customers include banks, hospitals, telcos, broadcasters, retailers, web giants, governments and military.
For more information, please visit: www.endace.com/
---

eSentire® is the largest pure-play Managed Detection and Response (MDR) service provider, keeping organisations safe from constantly evolving cyber-attacks that technology alone cannot prevent. Its 24x7 Security Operations Centre (SOC), staffed by elite security analysts, hunts, investigates, and responds in real-time to known and unknown threats before they become business disrupting events. Protecting more than £3 trillion in corporate assets, eSentire absorbs the complexity of cybersecurity, delivering enterprise-grade protection and the ability to comply with growing regulatory requirements. For more information, visit www.esentire.com and follow @eSentire
---

Eyeonid Group AB (publ) was founded in Stockholm (Sweden) 2014 with subsidiaries in Belgium and the United States. Eyeonid Group focuses on proactively preventing and protecting Companies and Individuals from the abuse of leaked sensitive information. This work has led to the following products and services.
EyeOnID - An out-of-the-box solution for proactive Identity theft and fraud monitoring. The service Search > Analyze > Match > Warns > Recommend companies and individuals when EyeOnID has found sensitive information (privacy) available online in the wrong forums.
EyeOnPASS - This easy to use API lets the company check when a user either register or login to their service if the user's credentials have been part of a previous breach. The product helps companies to reduce the risk of fraud done via Account Takeover Attacks or Credential Stuffing Attacks.
EyeOnTEXT - Our core engine is a Natural Language Processing based Text Analytics development environment for Data Sciences. It ingests unstructured textual data and delivers structured semantic objects, such as entities, sentiments, profiles, facts, links, etc.
Relevant links
---

Fidelis Cybersecurity is the leader in automated detection and response. The Fidelis Elevate™ platform dramatically improves the effectiveness and efficiency of security operations by delivering comprehensive network visibility, rich metadata, intelligent deception, alert validation, and automated investigation and response across networks and endpoints. Fidelis is trusted by the most important brands in the world.
---

FireMon (
www.firemon.com
) is the world leader in enterprise security devices management. Founded in 2004, we help organizations find, correct and ultimately avoid gaps in their existing network security infrastructure. Our proactive, real-time enterprise security management platform gives security decision makers key management and operations data to reduce risk and provide appropriate levels of access. The FireMon Security Intelligence Platform provides continuous, real-time visibility into network security infrastructure, policy effectiveness and underlying IT risk, allowing organizations to optimize existing defenses, remediate exposed vulnerabilities and prevent today's multi-staged attacks.
FireMon Security Manager
and its
Policy Planner
and
Risk Analyzer
modules empower organizations to:
Analyze, manage and control firewall, routers, switches, etc… configurations centrally and more accurately
Cleanup and improve policies to reduce complexity and limit access, even as demands change
Cleanup device rules across the entire network to ensure that policies result in end-to-end protection
Migrate firewalls and legacy devices faster, validating that defenses remain in place
Analyze and report on compliance to comply with regulations and document mandated assessment
Identify underlying instances of IT risk left exposed to access and inform necessary remediation efforts
Retain real-time visibility into the effectiveness of all security device infrastructure to continually adjust defenses as requirements change
---

Forcepoint is transforming cybersecurity by focusing on what matters most: understanding people's intent as they interact with critical data and intellectual property wherever it resides. Our uncompromising systems enable companies to empower employees with unobstructed access to confidential data while protecting intellectual property and simplifying compliance. Based in Austin, Texas, Forcepoint supports more than 20,000 organizations worldwide. For more about Forcepoint, visit www.Forcepoint.com and follow us on Twitter at @ForcepointSec.
---

From the start, the Fortinet vision has been to deliver broad, truly integrated, high-performance security across the IT infrastructure.
We provide top-rated network and content security, as well as secure access products that share intelligence and work together to form a cooperative fabric. Our unique security fabric combines Security Processors, an intuitive operating system, and applied threat intelligence to give you proven security, exceptional performance, and better visibility and control--while providing easier administration.
Our flagship enterprise firewall platform, FortiGate, is available in a wide range of sizes and form factors to fit any environment, and provides a broad array of next generation security and networking functions. Complementary products can be deployed with a FortiGate to enable a simplified, end-to-end security infrastructure covering:
Network security
Multi-Cloud security
Web Application Security
Email security
Advanced Threat Protection
Secure Unified Access
Endpoint security
Management and Analytics
Fortinet ranks #1 in the most security appliances shipped worldwide and more than 350,000 customers trust Fortinet to protect their businesses. Our market position and solution effectiveness have been widely validated by industry analysts, independent testing labs, business organizations, and media outlets worldwide. We are proud to count the majority of Fortune 500 companies among our satisfied customers.
Fortinet is headquartered in Sunnyvale, California, with offices around the globe. Founded in 2000 by Ken Xie, the visionary founder and former president and CEO of NetScreen, Fortinet is led by a strong management team with deep experience in networking and security.
---

Our mission is to help companies discover cardholder and sensitive personal data on their computer systems. Our software helps companies to prevent hacks and security breaches that result in the theft of employee and customer information.
Our software is being trusted by over 2,500 companies across 80 countries. By securing their data with our products it helps companies comply with important information security standards such as the Payment Card Industry Data Security Standard (PCI DSS) and the General Data Protection Regulation (GDPR).

At Ground Labs we are committed to continually maintaining high levels of customer satisfaction, we provide solution-oriented technical support 24 hours a day Monday – Friday.

If you would like a free trial of our software please visit www.groundlabs.com

Our enterprise-ready software is the complete solution for the identification, remediation and monitoring of sensitive personal data across your entire network. We find more data types and support more platforms than anyone else. Using in-built scheduling and real-time alert features, keeping your data secure will become just another one of your company's Business-As-Usual practices.

Search all the major locations personal data might be stored including, databases, documents, emails, deleted files, memory, disks, shadow files, cloud storage, servers and more.

Find over 200 personal identifiable data types including 95 relevant to The General Data Protection Regulation (GDPR). Identifies stored bank account numbers, SWIFT Codes, IBAN. Over 50 types of National ID supported across 28 EU countries.

Support 7 different platforms - Windows, Mac, Linux, Solaris, FreeBSD, HPUX, and IBM AIX. In addition to this, we also support EBCDIC mainframe storage formats.

Remediate We help you take action to secure the information found. Our remediation process includes permanently deleting the data so it's unrecoverable, safely relocating the information to a secure location of your choice or modifying the data so that anything sensitive is removed without impacting the surrounding data.

Monitor through powerful reporting, quickly sees where the sensitive data is stored and what departments or teams have access to it.
Don't let hackers turn your company into the next headline.
Discover your sensitive data today.
For further information please contact or visit us on:
W: www.groundlabs.com marketing@groundlabs.com
T: +44 203 137 9898
---

Imperva® is a leading cybersecurity company that delivers best-in-class solutions to protect data and applications – wherever they reside – on-premises, in the cloud, and across hybrid environments. The company's Incapsula, SecureSphere, and CounterBreach product lines help organizations protect websites, applications, APIs, and databases from cyberattacks while ensuring compliance. Imperva innovates using data, analytics, and insights from our experts and our community to deliver simple, effective and enduring solutions that protect our customers from cybercriminals. Learn more at www.imperva.com, our blog, or Twitter.
---

Lookout is a cybersecurity company for a world run by apps. Powered by the largest dataset of mobile code in existence, Lookout is the security platform of record for mobile device integrity and data access. Lookout secures your enterprise from app, network, and device-based threats, while enabling organisations to identify and control non-compliant mobile apps that pose a data leakage risk. With a seamless integration to your EMM solution, Lookout empowers your organisation to adopt secure mobility across personal and corporate owned devices without compromising productivity. Headquartered in San Francisco, Lookout has offices in Amsterdam, Boston, London, Sydney, Tokyo, Toronto and Washington, D.C. To learn more, visit www.lookout.com/uk

Over recent years BlackBerry has evolved significantly, moving away from devices to focus on security software and services across multiple endpoints. BlackBerry Unified Endpoint Manager (UEM) is now the most utilised MDM platform in UK top 20 law firms, and expanding rapidly within the industry. The new BlackBerry doesn't end at just managing devices or data, BlackBerry UEM is just the start of the vision to become the vendor for securing and controlling IoT. The product portfolio spans that of secure content collaboration via BlackBerry Workspaces, critical communications via BlackBerry AtHoc, and Cyber Security Consultancy. All of which has become ever more relevant in the legal sector as clients and employees alike demand greater security, and greater privacy from firms.
Using your BlackBerry UEM solution, the Lookout endpoint app can be easily
distributed across your mobile devices, allowing for rapid and scalable device
provisioning. Through our BlackBerry UEM integration, at-risk devices can be quarantined in real- time using custom remediation policies. When Lookout detects a risk, the device will be categorized as either "high risk", "moderate risk", or "low risk" depending on your security policy settings.

---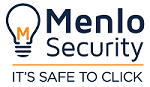 Menlo Security protects organizations against cyber attacks from the Web, email and other critical threat vectors. The company's patented Isolation Platform isolates all content and eliminates malware in the cloud, providing users with a completely transparent and safe experience without the need to deploy and update software to their endpoints. Menlo Security is trusted by some of the world's largest enterprises, including Fortune 500 companies and financial services institutions. The company was founded by security industry veterans, in collaboration with acclaimed researchers from the University of California, Berkeley. For more information, please visit
https://www.menlosecurity.com
or @menlosecurity.
---

Micro Focus is a global software company with 40 years of experience in delivering and supporting enterprise software solutions that help customers innovate faster with lower risk. Our portfolio enables our 20,000 customers to build, operate, and secure the applications and IT systems that meet the challenges of change. We are a global software company, committed to enabling customers to both embrace the latest technologies and maximize the value of their existing IT investments.
---

Mimecast (NASDAQ: MIME) makes business email and data safer for more than 21,800 customers and their millions of employees worldwide. Founded in 2003, the company's next-generation cloud-based security, archiving and continuity services protect email and deliver comprehensive email risk management in a single, fully-integrated subscription service.
Mimecast reduces email risk and the complexity and cost of managing the array of point solutions traditionally used to protect email and its data.
For customers that have migrated to cloud services like Microsoft Office 365
TM
, Mimecast mitigates single vendor exposure by strengthening security coverage, combating downtime and improving archiving.
Mimecast Email Security protects against malware, spam, advanced phishing and other emerging attacks, while preventing data leaks. Mimecast Mailbox Continuity enables employees to continue using email during planned and unplanned outages.
Mimecast Enterprise Information Archiving unifies email, file and instant messaging data to support e-discovery and give employees fast access to their personal archive via PC, Mac and mobile apps.
---

NTT Security is the specialised security company and the centre of excellence in security for NTT Group. With embedded security we enable NTT Group companies (Dimension Data, NTT Communications and NTT DATA) to deliver resilient business solutions for clients' digital transformation needs. NTT Security has 10 SOCs, seven R&D centres, over 1,500 security experts and handles hundreds of thousands of security incidents annually across six continents.
NTT Security ensures that resources are used effectively by delivering the right mix of Managed Security Services, Security Consulting Services and Security Technology for NTT Group companies – making best use of local resources and leveraging our global capabilities. NTT Security is part of the NTT Group (Nippon Telegraph and Telephone Corporation), one of the largest ICT companies in the world.
For more information, please visit: www.nttsecurity.com
---

Proofpoint is a next-generation cybersecurity company protecting people, data, and brands from advanced threats and compliance risks.
Your people do business well beyond the bounds of traditional network perimeters and connected endpoints. Email, social media, mobile devices and saas-applications are the new tools of the trade -and for cyber criminals, the new tools of attack.
Proofpoint protects your people, data and brand against advanced threats and compliance risks. Built on the cloud and the world's most advanced intelligence platform, our solutions help you effectively detect and block targeted attacks and respond quickly to suspected compromises.
Proofpoint Phishing Simulation and Security Awareness Trainings help to educate your employees and reduce risk with advanced threat phishing simulations and security awareness training.
Our solutions stop 99% of attachment-based attacks. And every day, we detect and block advanced threats and compliance risks in more than 600 million emails, more than 7 million mobile apps, and hundreds of thousands of social-media accounts. We also help customers share large files securely and protect sensitive information as it's sent, stored, and archived.
Our solutions are built on an advanced cloud platform that blends speed and innovation. They deploy, adapt and update faster than on-premises tools to keep you ahead of the latest threats. For example, a 360,000-user organization recently deployed our solutions in just 48 hours.
No other cybersecurity vendor has a global intelligence platform that spans email, social and mobile. We collect and analyze more than 100 billion data points a day from more than 100 million email boxes, 200 million social-media accounts, and 7 million mobile apps.
This data-informed intelligence gives you critical visibility to understand the context and scale of an attack—and the actionable insight you need to resolve it quickly and effectively.
Many companies claim to put customers first. We back it up with a sustained customer satisfaction rate of more than 95% and yearly renewal rate of more than 90%.
---

Recorded Future delivers the only complete threat intelligence solution powered by patented machine learning to lower risk. We empower organizations to reveal unknown threats before they impact business, and enable teams to respond to alerts 10 times faster. To supercharge the efforts of security teams, our technology automatically collects and analyzes intelligence from technical, open, and dark web sources and aggregates customer-proprietary data. Recorded Future delivers more context than threat feeds, updates in real time so intelligence stays relevant, and centralizes information ready for human analysis, collaboration, and integration with security technologies. 91 percent of the Fortune 100 use Recorded Future.
---

SAI Global helps organizations proactively manage risk to create trust and achieve business excellence, growth, and sustainability. Our integrated risk management solutions operate across the entire risk lifecycle enabling business to successfully manage Environmental, Health & Safety risk, IT Risk, Business Continuity and Governance Risk & Compliance. Our solutions are a combination of world class tech platforms, services and advisory capabilities allowing businesses to focus on opportunities presented by uncertainty. Together, these tools and knowledge enable customers to develop a holistic, integrated view of risk. For more information visit www.saiglobal.com.
---

TRUSTED CYBERSECURITY SOLUTIONS AND SERVICE PROVIDER

SecureData is one of Europe's largest independent security service providers, with a 25 year track record of delivering managed services to some of the largest companies in the world. We look beyond point technologies to address cybersecurity as a whole, providing a range of integrated solutions that assess risks, detect threats, protect our customer's IT assets and respond to security incidents.

SensePost, our elite consulting arm, is renowned for its innovation on the frontiers of cybersecurity. Through SensePost, we have a deep understanding of the cybercriminal mindset and access to some of the world's most preeminent security experts - ensuring we can keep customers as secure as they possibly can be.
---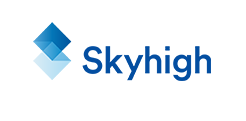 Skyhigh Networks (now acquired by McAfee) helps organisations safely adopt cloud services while meeting security, compliance and governance requirements. Over 400 enterprises including Astra-Zeneca, Unilever, P&G and Zurich Insurance gain visibility into all cloud services in use and their associated risk; analyse cloud usage to identify security breaches, compromised accounts and insider threats. Skyhigh seamlessly enforces security policies with encryption, data loss prevention, contextual access control and activity monitoring for cloud services such as Office 365, Salesforce.com, Box, Google Drive & internally-developed custom apps using IaaS services such as AWS and Azure.
---

Thales eSecurity is the leader in advanced data security solutions and services that deliver trust wherever information is created, shared or stored. We ensure that the data belonging to companies and government entities is both secure and trusted in any environment – on-premises, in the cloud, in data centres or big data environments – without sacrificing business agility. Security doesn't just reduce risk, it's an enabler of the digital initiatives that now permeate our daily lives – digital money, e-identities, healthcare, connected cars and, with the internet of things (IoT), even household devices. Thales provides everything an organisation needs to protect and manage its data, identities and intellectual property, and meet regulatory compliance – through encryption, advanced key management, tokenisation, and privileged-user control and high-assurance solutions. Security professionals around the globe rely on Thales to confidently accelerate their organisation's digital transformation. Thales eSecurity is part of Thales Group.
Website URL: www.thalesesecurity.co.uk
Twitter: @thalesesecurity
LinkedIn: https://www.linkedin.com/company/thalesesecurity/
Facebook: https://www.facebook.com/ThalesTeS
Contact phone: +44 (0)1223 723 711
Contact email: emea.sales@thalesesecurity.com
---

ThreatMetrix®, a LexisNexis Risk Solutions Company, empowers the global economy to grow profitably and securely without compromise. With deep insight into 1.4 billion anonymized user identities, ThreatMetrix ID™ delivers the intelligence behind 100 million daily authentication and trust decisions, to differentiate legitimate customers from fraudster.
---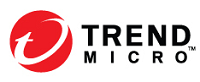 Trend Micro Incorporated, a global leader in cybersecurity solutions, helps to make the world safe for exchanging digital information. Our innovative solutions for consumers, businesses, and governments provide layered security for data centers, cloud environments, networks, and endpoints.
Optimized for leading environments, including Amazon Web Services, Microsoft®, VMware®, and more, our
solutions enable organizations to automate the protection of valuable information from today's threats. All our products work together to seamlessly share threat intelligence and provide a connected threat defense with centralized visibility and investigation, enabling better, faster protection.
Trend Micro customers include 45 of the top 50 Fortune® Global 500 companies, and 100% of the top 10 global automotive, banking, telecommunications, and petroleum companies.
With almost 6,000 employees in over 50 countries and the world's most advanced global threat intelligence, Trend Micro enables organizations to secure their connected world. For more information, visit
www.trendmicro.com.
---

As organizations embrace new technologies and applications become more distributed across on-premise and cloud environments, they face new and evolving security and availability challenges. While conventional methods used to detect and mitigate threats are no longer viable in many of these environments, Verisign's Security Services offer cloud-based DDoS protection and DNS solutions to protect your brand, revenue and online services from today's attacks.
Having maintained 100 percent operational accuracy and stability of its DNS infrastructure for .com and .net for more than 20 years, Verisign has unmatched experience in protecting critical internet infrastructure, and is entrusted by leading organizations to help secure and protect their businesses.
To find out more
Call – +44 (0) 203 865 7710
Email – VSSEMEAsales@verisign.com
Web – www.verisign.com/security
---

ZoneFox, a Fortinet company, is a world-class security platform that effectively combats the growing issues of insider threats by reducing the risk of data theft, leakage and misuse to organisations across the globe.
Through sophisticated UEBA and machine learning technology, ZoneFox provides rapid, actionable insights around user behaviour and data flow. This insight comes from both on and off the corporate network, without impacting endpoints and user privacy. Significantly strengthening security posture, Zonefox enables organisations to see where business-critical data is going, who is accessing it and, most importantly, who is doing things with it that they shouldn't be – either accidentally or maliciously.
Headquartered in Edinburgh and with an office in London, ZoneFox is headed up by Cyber Security Entrepreneur Dr. Jamie Graves.
---