2022 Strategic Sponsor
BeyondTrust is the worldwide leader in Privileged Access Management (PAM), empowering organizations to secure and manage their entire universe of privileges. Our integrated products and platform offer the industry's most advanced PAM solution, enabling organizations to quickly shrink their attack surface across traditional, cloud and hybrid environments.
The BeyondTrust Universal Privilege Management approach secures and protects privileges across passwords, endpoints, and access, giving organizations the visibility and control they need to reduce risk, achieve compliance, and boost operational performance. Our products enable the right level of privileges for just the time needed, creating a frictionless experience for users that enhances productivity.
With a heritage of innovation and a staunch commitment to customers, BeyondTrust solutions are easy to deploy, manage, and scale as businesses evolve. We are trusted by 20,000 customers, including more than 70 percent of the Fortune 500, and a global partner network. Learn more at www.beyondtrust.com.
---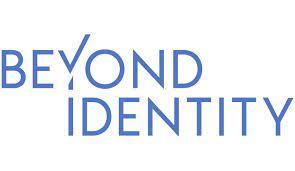 Organisations rely on Beyond Identity to secure identities on the internet. Beyond Identity secures access to SaaS applications and cloud resources to protect data and privacy. Breaking down the barriers between cybersecurity, identity, and device management, Beyond Identity provides the most secure authentication on the planet, and dramatically improves the way the world logs in.
With the Beyond Identity Passwordless Identity Platform, organisations can eliminate passwords, positively verify user identities, confirm device trust, and enforce risk-based access controls. Beyond Identity enables security teams to implement zero-trust so their organisations can safely and securely work in hybrid-work environments with increasingly cloud-centric IT. Organisations turn to Beyond Identity to stop cyberattacks, protect their most critical data, and meet compliance requirements.
We offer SaaS, subscription-based software.
Founded in 2019, Beyond Identity is headquartered in NYC, and has offices in Boston, Dallas, and London.
For more information please visit https://www.beyondidentity.com/
---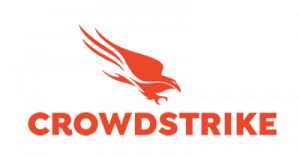 CrowdStrike, a global cybersecurity leader, is redefining security for the cloud era with an endpoint protection platform built from the ground up to stop breaches. The CrowdStrike Falcon platform's single lightweight-agent architecture leverages cloud-scale artificial intelligence (AI) and offers real-time protection and visibility across the enterprise, preventing attacks on endpoints on or off the network. Powered by the proprietary CrowdStrike Threat Graph, CrowdStrike Falcon correlates over 5 billions endpoint-related events per week in real time from across the globe, fueling one of the world's most advanced data platforms for security.
With CrowdStrike, customers benefit from better protection, better performance and immediate time-to-value delivered by the cloud-native Falcon platform.
There's only one thing to remember about CrowdStrike: We stop breaches.
Learn more: https://www.crowdstrike.com/
---

Darktrace (DARK.L), a global leader in cyber security artificial intelligence, is on a mission to free the world of cyber disruption. Breakthrough innovations in our Cyber AI Research Centre in Cambridge, UK have resulted in over 100 patents filed and research published to contribute to the cyber security community. Rather than study attacks, our technology continuously learns and updates its knowledge of 'you' and applies that understanding to optimize your state of optimal cyber security. We are delivering the first ever Cyber AI Loop, fuelling a continuous end-to-end security capability that can autonomously spot and respond to novel in-progress threats within seconds. Darktrace employs over 2,000 people around the world and protects over 7,400 customers globally from advanced cyber threats. Darktrace was named one of TIME magazine's 'Most Influential Companies' in 2021. To learn more, visit https://darktrace.com.
---

Illumio, the pioneer and market leader of Zero Trust segmentation, prevents breaches from becoming cyber disasters. Illumio protects critical applications and valuable digital assets with proven segmentation technology purpose-built for the Zero Trust security model. Illumio ransomware mitigation and segmentation solutions see risk, isolate attacks, and secure data across cloud-native apps, hybrid and multi-clouds, data centers, and endpoints, enabling the world's leading organizations to strengthen their cyber resiliency and reduce risk.
---

Imperva is the cybersecurity leader whose mission is to help organizations protect their data and all paths to it. Customers around the world trust Imperva to protect their applications, data and websites from cyber attacks. With an integrated approach combining edge, application security and data security, Imperva protects companies through all stages of their digital journey. Imperva Research Labs and our global intelligence community enable Imperva to stay ahead of the threat landscape and seamlessly integrate the latest security, privacy and compliance expertise into our solutions.
---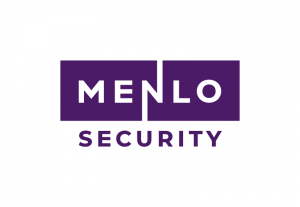 Menlo Security protects organizations from cyberattacks by seeking to eliminate the threat of malware from the web, documents, and email. Our cloud-based Isolation Platform scales to provide comprehensive protection across enterprises of any size, without requiring endpoint software or impacting the end-user experience. Menlo Security is trusted by major global businesses, including Fortune 500 companies and financial services institutions.
---

Netacea protects your websites, mobile apps and APIs from malicious bots and the growing threats from scraping, credential stuffing and account takeover.
Netacea understands bot behaviour better than anyone else, thanks to a pioneering approach to detection and mitigation. Our Intent Analytics™ engine focuses on what the bots are doing (not how they're doing it), so genuine users are always prioritised while malicious bots are prevented from compromising your business.
Powered by machine learning, Netacea's multidimensional approach continuously monitors your web traffic to pinpoint the difference in automated bot activity vs genuine visitors, keeping you ahead of evolving bot threats. With incredible speed, accuracy and transparency, you'll have the actionable intelligence you need, when you need it, so you're empowered to make smarter decisions about your traffic. Welcome to a new era of bot mitigation.
For more information, please visit: www.netacea.com
---

Okta is the leading independent provider of identity for the enterprise, and the Okta Identity Cloud enables organizations to both secure and manage their extended enterprise, and transform their customers' experiences.
With over 5,500 pre-built integrations to applications and infrastructure providers, Okta customers can easily and securely adopt the technologies they need to fulfill their missions. Over 5,600 organizations, including 20th Century Fox, JetBlue, Nordstrom, Slack, Teach for America and Twilio, trust Okta to securely connect their people and technology.
---

Proofpoint, Inc. (NASDAQ: PFPT) is a leading cybersecurity and compliance company that protects organizations' greatest assets and biggest risks: their people. With an integrated suite of cloud-based solutions, Proofpoint helps companies around the world stop targeted threats, safeguard their data, and make their users more resilient against cyber attacks. Leading organizations of all sizes, including more than half of the Fortune 1000, rely on Proofpoint for people-centric security and compliance solutions that mitigate their most critical risks across email, the cloud, social media, and the web. More information is available at www.proofpoint.com.
---

Recorded Future is the world's largest provider of intelligence for enterprise security. By combining persistent and pervasive automated data collection and analytics with human analysis, Recorded Future delivers intelligence that is timely, accurate, and actionable. In a world of ever-increasing chaos and uncertainty, Recorded Future empowers organisations with the visibility they need to identify and detect threats faster; take proactive action to disrupt adversaries; and protect their people, systems, and assets, so business can be conducted with confidence. Recorded Future is trusted by more than 1,000 businesses and government organisations around the world. Learn more at recordedfuture.com.
---

Red Sift enables security-first organizations to successfully communicate with and ensure the trust of their employees, vendors, and customers. As the only integrated cloud email and brand protection platform, Red Sift automates BIMI and DMARC processes, makes it easy to identify and stop business email compromise, and secures domains from impersonation to prevent attacks.

Founded in 2015, Red Sift is a global organization with international offices in the UK, Spain, Australia, and North America. It boasts a client base of all sizes and across all industries, including Domino's, Telefonica, Pipedrive, Rentokil, Wise, and top global law firms. Find out how Red Sift is delivering actionable cybersecurity insights to its global customers at redsift.com.
---

Founded in 2017 by David Atkinson, the first cyber specialist in the United Kingdom's specialist
military units, SenseOn brings together cyber security experts, former government cyber operatives
and applied machine learning specialists. SenseOn was named the "Cybersecurity Innovation of
2019" by the Institute of Engineering and Technology (IET) and a World Economic Forum (WEF)
Technology Pioneer in June 2021. SenseOn improves cyber team productivity with more effective and
faster investigations, and it also reduces costs for its clients by consolidating point solutions and
deploying 15x faster than legacy security architectures. SenseOn combines broad detection and
response capabilities across traditionally siloed security domains with AI-based automation. Its unified
platform proactively detects and shuts down threats including ransomware, hacking / data theft and
malicious insiders, solving critical security challenges in a rapidly evolving IT landscape. It's also
uniquely suited to hybrid and remote work settings as it can be rapidly deployed across any endpoint
or network inside and outside the traditional perimeter. In addition, SenseOn's new live incident
response feature, Remeda, leverages cutting-edge technology with highly skilled cyber analysts to
respond and remediate against threats and attacks in real time.
---

Tessian is a machine intelligent email security platform that automatically prevents security threats like misaddressed emails, unauthorised emails and non-compliance. Tessian uses machine learning to understand normal email communication patterns in order to automatically identify email security threats in real time, without the need for end user behaviour change or pre-defined rules and policies. Tessian makes email safe at some of the world's largest enterprises across the financial, legal and technology sectors.

To find out more, visit www.tessian.com.
---
2022 Education Seminar Sponsor

The explosion in data consumption, acceleration in digital transformation, rapid shift to the public cloud and evolving threat landscape, which have been exacerbated by the pandemic, present today's organisations with substantial challenges.
Businesses need to lock down the cloud, ensure the right skills are in place, and stay compliant. The shift to multicloud and concerns over vendor lock-in add further complexity.
As organisations look to build-out and rationalise their cloud environments, monitoring and managing threats on premise must also be tackled, preferably with modern, flexible and cost efficient tools and approaches.
4Data Solutions can help.
We provide:
Unified multi-cloud security management (from C3M) giving you complete visibility and control of your public cloud estate.
Next-gen SIEM & SOAR solutions (from Logsign) giving you comprehensive visibility and control of your data and enabling you to automate and orchestrate detection and response processes for reduced MTTR and improved workforce efficiency.
Monitoring for breaches to 3rd party applications and leaked data (from Threat Status). Processing copious quantities of data, extracting useful information and comparing it to all other data gathered when reporting back on the level of threat.
Technology (from Cribl) that allows you to efficiently and effectively manage your data for security and compliance purposes.
We are a team of technology experts highly experienced in helping organisations maximise value from data by making it available, observable, secure and compliant. We are straight-talking, conscientious, ethical and focused on earning the trust of our clients.
4Data Solutions is based in the UK, with offices in Germany and South Africa.
www.4datasolutions.com |+44 (0)330 128 9180 | info@4datasolutions.com
---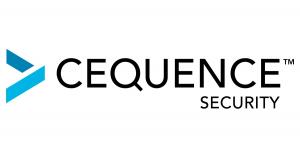 Organizations trust Cequence Security to protect their web apps and APIs with the most effective and adaptive defense against online fraud, business logic attacks, exploits and unintended data leakage, which enables them to remain resilient in today's ever-changing business and threat landscape.
---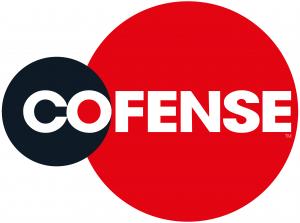 Millions of Ransomware, Business Email Compromise and Credential Harvesting attacks bypass expensive email security solutions every year. They are in your users' inboxes right now.
Cofense is the only company that combines a global network of 30 million people reporting phish with advanced AI-based automation to stop phishing attacks fast. That's why over half of the Fortune 500 trust us.
We're Cofense. We Stop Phish.
Our Phishing Detection and Response platform catches the phishing emails that your secure email gateway inevitably misses. We deliver the technology and insight needed to detect, analyze, and stop phishing attacks.
Cofense® is the leading provider of phishing detection and response solutions. Designed for enterprise organizations, the Cofense Phishing Detection and Response (PDR) platform leverages a global network of nearly 30 million people actively reporting suspected phish, combined with advanced automation to stop phishing attacks faster and stay ahead of breaches. When deploying the full suite of Cofense solutions, organizations can educate employees on how to identify and report phish, detect phish in their environment and respond quickly to remediate threats. With seamless integration into most major TIPs, SIEMs, and SOARs, Cofense solutions easily align with existing security ecosystems. Across a broad set of Global 1000 enterprise customers, including defense, energy, financial services, healthcare and manufacturing sectors, Cofense understands how to improve security, aid incident response and reduce the risk of compromise. For additional information, please visit www.cofense.com or connect with us on Twitter and LinkedIn.
---

CybelAngel is a global leader in External Attack Surface Management (EASM) and Digital Risk Protection (DRP) cybersecurity solutions. Using the most comprehensive asset discovery methodologies and external attack surface search techniques available, CybelAngel scans the entirety of the Internet every 24 hours to find hidden assets such as leaked data, open ports, file servers, databases, cloud buckets, shadow IT, malicious domains, devices, and more. Applying close to a decade of machine learning activity and a team of experienced cyber analysts, CybelAngel EASM is the only solution that can detect, assess, monitor and remediate, vulnerable attack surfaces (the open doors) and exposed information (the keys) — going deep into servers to uncover sensitive and confidential data where it should not be. To join the hundreds of organizations world-wide that trust CybelAngel to help them preempt data breach by keeping their data, information, assets, and attack surfaces safe from the outside-in, visit CybelAngel.com
---

Cybersixgill's fully automated threat intelligence solutions help organizations fight cyber crime, detect phishing, data leaks, fraud and vulnerabilities as well as amplify incident response – in real-time. The Sixgill Investigative Portal empowers security teams with contextual and actionable alerts along with the ability to conduct real-time, covert investigations. Rich intelligence streams such as Cybersixgill Darkfeed™ harness Cybersixgill's unmatched intelligence collection capabilities and deliver real-time intel into organizations' existing security systems to help proactively block threats. Current customers include enterprises, financial services, MSSPs, governments and law enforcement entities.
---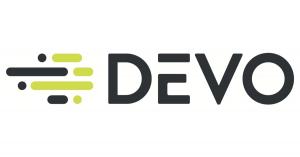 Devo is the only cloud-native logging and security analytics platform that releases the full potential of your data to empower bold, confident action. With unrivaled scale to collect all of your data without compromise, speed to give you immediate access and answers, and clarity to focus on the signals that matter most, Devo is your ally in protecting your organization today and tomorrow. Learn more at www.devo.com.
---

FireMon is the only real-time security policy management solution built for today's complex multi-vendor, enterprise environments. Supporting the latest firewall and policy enforcement technologies spanning on-premises networks to the cloud, only FireMon delivers visibility and control across the entire IT landscape to automate policy changes, meet compliance standards, and minimize policy-related risk. Since creating the first-ever policy management solution in 2004, FireMon has helped more than 1,700 enterprises in nearly 70 countries secure their networks. FireMon leads the way with solutions that extend and integrate policy management with today's latest technologies including SD-WAN, SASE, XDR, and SOAR.
---

HelpSystems is a software company focused on helping exceptional organisations Build a Better IT™. Our cybersecurity and automation software simplifies critical IT processes to give our customers peace of mind. HelpSystems offers a comprehensive, powerful data security suite designed for today's hybrid IT reality.
We partner with organisations to provide layered data protection where you need it most. From understanding what data you have to controlling its access and sharing it securely, we can help minimise threats and maintain compliance – wherever data is stored or moved. Our complete solution set includes data classification, DLP, email security, managed file transfer, encryption, and digital rights management for ultimate, data-centric security from one trusted vendor. Learn more at www.helpsystems.com
---

Intel 471 empowers enterprises, government agencies, and other organizations to win the cybersecurity war using near-real-time insights into the latest malicious actors, relationships, threat patterns, and imminent attacks relevant to their businesses. Our TITAN platform collects, interprets, structures, and validates human-led, automation-enhanced results. Clients across the globe leverage this threat intelligence with our proprietary framework to map the criminal underground, zero in on key activity, and align their resources and reporting to business requirements. Intel 471 serves as a trusted advisor to security teams, offering ongoing trend analysis and supporting your use of the platform. Learn more at https://intel471.com/
---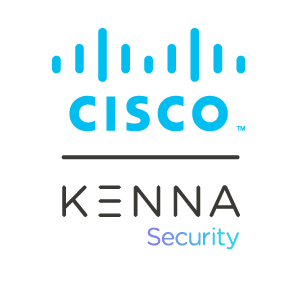 Kenna Security is the enterprise leader in risk-based vulnerability management (RBVM). Using the Kenna Security Platform, organizations can work cross-functionally to determine and remediate cyber risks. Kenna leverages machine learning and data science to track and predict real-world exploitations so security teams can focus on what matters most. Kenna serves nearly every major industry and counts CVS, KPMG, and many other Fortune 100 companies among its customers.
Kenna Risk Scores, another pioneering RBVM innovation, give Security, IT, executives, board members, and other stakeholders a simple and effective way to assess the relative risk of a specific vulnerability, asset class, workgroup, and organizations as a whole.
Recently acquired by Cisco, Kenna Security's acclaimed risk-based vulnerability management will be combined with SecureX, the platform that connects the industry's broadest and most integrated security portfolio, providing global organizations the ability to hunt down and assess threats, identify the vulnerabilities most likely to pose a risk, and give remediation teams clear guidance about what to fix first.
Cisco SecureX will layer in additional capabilities by integrating enterprise security management solutions into one centralized location, giving teams a comprehensive way to break down silos, extend detection and response capabilities, and orchestrate and remediate with confidence.
By integrating Kenna Security into SecureX, companies will solve a notoriously difficult piece of the security puzzle and deliver Kenna's pioneering RBVM platform to more than 7,000 customers using Cisco SecureX today.
All of this reflects Cisco's determination to streamline and simplify security management through a highly integrated, open platform that brings together threat and vulnerability management. For more information, please check out the latest news and visit kennasecurity.com.
---

As the IT management division of Zoho Corporation, ManageEngine prioritizes flexible solutions that work for all businesses, regardless of size or budget. ManageEngine crafts comprehensive IT management software with a focus on making your job easier. With our 90+ products and free tools cover everything your IT needs, you can take complete control of your IT infrastructure and services—both on-premises and in the cloud. For more information, visit https://www.manageengine.com/
---

OPSWAT is a global leader in critical infrastructure cybersecurity that helps protect the world's mission-critical organizations from malware and zero-day attacks. To minimize the risk of compromise, OPSWAT Critical Infrastructure Protection solutions enable both public and private organizations to implement processes that ensure the secure transfer of files and devices to and from critical networks. More than 1,000 organizations worldwide spanning Financial Services, Defense, Manufacturing, Energy, Aerospace, and Transportation Systems trust OPSWAT to secure their files and devices; ensure compliance with industry and government-driven policies and regulations, and protect their reputation, finances, employees and relationships from cyber-driven disruption. For more information on OPSWAT, visit www.opswat.com.
---

At Picus Security, we help organizations to continuously validate, measure and enhance the effectiveness of their security controls so that they can more accurately assess risks and strengthen cyber resilience. As the pioneer of Breach and Attack Simulation (BAS), our Complete Security Control Validation Platform is used by security teams worldwide to proactively identify security gaps and obtain actionable insights to address them.
---

Synack, the most trusted crowdsourced security testing platform, delivers on-demand security testing, intelligence, and operations through a continuous, offensive SaaS platform with crowdsourced talent. The company combines the world's most skilled and trusted ethical hackers with AI-enabled technology to create a scalable, effective security solution. Headquartered in Silicon Valley with regional offices around the world, Synack protects leading global banks, the top 10 global consulting firms and security companies, DoD classified assets, and over $2 trillion in Fortune 500 revenue. Synack was founded in 2013 by former NSA security experts Jay Kaplan, CEO, and Dr. Mark Kuhr, CTO. For more information please visit us at www.synack.com.
---

Vectra® is a leader in threat detection and response for hybrid and multi-cloud enterprises. The Vectra platform uses AI to detect threats at speed across public cloud, identity, SaaS applications, and data centers. Only Vectra optimizes AI to detect attacker methods—the TTPs at the heart of all attacks—rather than simplistically alerting on "different". The resulting high-fidelity threat signal and clear context enables security teams to respond to threats sooner and to stop attacks in progress faster. Organizations worldwide rely on Vectra for resilience in the face of dangerous cyber threats and to prevent ransomware, supply chain compromise, identity takeovers, and other cyberattacks from impacting their businesses. For more information, visit vectra.ai.
---
2022 Branding Sponsor

For more information please visit https://www.c2cyber.com/
---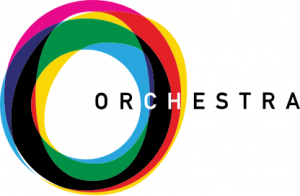 Orchestra Group's mission is to address the major roadblocks that make it difficult for CISO, CIO, and their teams to manage cybersecurity, such as:
Fragmented technologies using different paradigms for each slice of the cybersecurity puzzle leading to a cyber stack of between 25 to120 different technologies in every large organization.
Lack of standard metrics to measure, manage, and benchmark cyber defense. This is crucial to drive efficiency, effectiveness, and continuous improvement of organizations' security.
Constant change is now the norm for business and IT. Cybersecurity requires constant tuning of the trade-offs between shifting IT\Business needs and cyber risk.
Orchestra Group is promoting the following solutions:
Harmony IoT - a unique solution that provides an airspace dome around the organization to monitor, detect threats and mitigate cyberattacks through the attack surface of WiFi and Bluetooth protocols, and smart-connected devices & IoTs using them.
It delivers visibility, continuous monitoring and real time attack mitigation.
What makes it different from traditional network access control (NAC) and mobile device management (MDM) is it monitors the airspace rather than the devices.
Its policy engine makes it easy to establish effective airspace security hygiene to ensure the devices operating in your airspace are configured to meet your wireless security standards.
Harmony Purple - a next-generation Automated Purple team tool that continuously showcases validated, global, multi-vector, Attack Path Scenarios™ (APS) and creates risk modeling-based prioritization, so red and blue teams can focus their time and resources on those vulnerabilities that threaten critical assets and business processes.
It unifies scanning, penetration testing, network analysis, risk prioritization and remediation. It's easy to use and automated – and because it is low impact, scans can be run anytime on production systems.
Harmony Purple delivers a manageable set of remediation recommendations that deliver better security with less work.
---

Telesoft Technologies is an independent, privately owned global provider of cutting-edge cyber security, telecoms mobile products and services and government infrastructure. We work with integrators and service providers to develop, manufacture and support systems that generate revenue, keep critical infrastructure operational and important data safe on high-density multi 100Gbps and beyond 1Tbps networks.
We are headquartered in the UK, which includes engineering, research, and development with local offices for sales and support in USA and India.
Today we develop and customise network monitoring and recording systems for cyber security incident response, network performance management and national security at scale to cover entire countries and retention of data beyond 12-months. This enables comprehensive threat hunting to be carried out over several months, increasing the likelihood of detecting threat actors hiding within the network.
Telesoft provides an optional 24/7 threat hunting service for round the clock network security monitoring, threat detection, and intrusion alerting. Our team of expert analysts will provide your business with full network visibility to help detect malicious activities and increase overall protection, whilst decreasing risk. Comprised of highly trained security analysts, supporting personnel and toolsets, our service will monitor and detect threats within the network, alerting security teams to the activity to enable a response.­­
---