Strategic Sponsors

BitSight Technologies is transforming how companies manage information security risk with objective, evidence-based security ratings. The company's Security Rating Platform continuously analyzes vast amounts of external data on security behaviors in order to help organizations manage third party risk, benchmark performance, and assess and negotiate cyber insurance premiums. For more information, please visit www.bitsighttech.com or follow us on Twitter (@BitSight).
---

PROTECTING AND GUIDING IN A DIGITAL WORLD
Blue Cube Security is one of the UK's largest independent IT and Cyber Security solution providers. Leading with a consultative approach, Blue Cube Security has been providing expertise and agile services to its customers for over 19 years, operating nationally from a UK head office.
The Blue Cube Security team is skilled and knowledgeable in the ever-evolving threat landscape, holding certifications in major governance and compliance frameworks and apply this expertise to detect and assess, using Blue Cube Security's methodology of 'Intelligent Protection' to help identify what, how and where to protect valuable assets.
Blue Cube Security work with their customers as a partnership and understand the importance of providing the right solution that integrates existing policies, technologies and procedures, delivering confidence that valuable assets are secure and protected, holding the highest level accreditations across the portfolio of vendors, such as Imperva, all providing a range of best of breed solutions in the IT and Cyber Security market.
The dedicated Professional and Managed Security Services Team, "Cynergy", provide flexible and scalable Professional and Managed Security services to protect customers within the ever-increasing complexity of the Cyber Security threat landscape. The team are on hand to advise and consult on a range of technical solutions giving customers the opportunity to reduce operational costs and increase the effectiveness of their existing solutions.
Blue Cube Security has a big focus on Cloud in 2019, already onboarding with AWS as a Consulting Partner and is onboarding with all the main Cloud providers to remain agile and in line with market needs. In addition, ISO 27017 (the code of practice for information security controls for cloud services) has been incorporated, as a part of their ISO 27001 status.
Twitter: @BlueCubeSecure
---

CrowdStrike is the leader in cloud-delivered endpoint protection. Leveraging artificial intelligence (AI), the CrowdStrike Falcon® platform offers instant visibility and protection across the enterprise and prevents attacks on endpoints on or off the network. CrowdStrike Falcon deploys in minutes to deliver actionable intelligence and real-time protection from Day One. It seamlessly unifies next-generation AV with best-in-class endpoint detection and response, backed by 24/7 managed hunting. Its cloud infrastructure and single-agent architecture take away complexity and add scalability, manageability, and speed.
CrowdStrike Falcon protects customers against all cyber-attack types, using sophisticated signatureless AI and Indicator-of-Attack (IOA) based threat prevention to stop known and unknown threats in real time. Powered by the CrowdStrike Threat Graph™, Falcon instantly correlates over 100 billion security events a day from across the globe to immediately prevent and detect threats.
There's much more to the story of how Falcon has redefined endpoint protection but there's only one thing to remember about CrowdStrike: We stop breaches.
CrowdStrike was positioned the highest in ability to execute and furthest in completeness of vision in the 2018 Gartner Magic Quadrant for Endpoint Protection Platforms (EPP).
You can gain full access to CrowdStrike Falcon Prevent™ by starting your free trial here.
---

CybelAngel provides an innovative solution of data leaks detection on the Internet.
We monitor the Dark Web and the Internet of Things to identify threats that could adversely affect our customers. We identify, in real time, the new risks on the web that target large companies. Every day we detect sensitive data circulating via the Internet without any protection such as passwords, credit cards, confidential documents, etc.
We have automated the entire information search process. This allows us to monitor a large number of sources at a high frequency. When a risk is identified, we perform a detailed human analysis to supplement the detected information. Having eliminated false positives, we then alert the companies, providing them with a precise analysis of the existing risk so they can take appropriate remedial steps.
We offer a service that can be easily integrated into existing security solutions. This service is non-intrusive, does not need to be installed on our customers' IT infrastructure and is based on a list of keywords that includes in particular domain names, IP addresses as well as subsidiary, brand and product names.
When a risk is detected, we alert our customers via a secure interface. This interface makes it possible to manage threats effectively. A control panel facilitates the monitoring of alerts over time, from the detection to the resolution of threats.
---

Deep Secure has pioneered a unique and highly disruptive technology that delivers completely threat-free digital content. The efficacy of the technology is unsurpassed, addressing a significant gap in the market, by defeating all content threats – known, unknown (zero-day), and the undetectable – without the need to examine or isolate traffic. Deep Secure's 'Content Threat Removal' has universal relevance in protecting information systems, enabling organisations - to Click, Share, and Transact in perfect safety. Deep Secure is a UK based cybersecurity company, with an established track record of successful technology delivery into Government, Defence and Intelligence agencies globally.
---

Fidelis Cybersecurity is a leading provider of threat detection, hunting and response solutions. Fidelis combats the full spectrum of cyber-crime, data theft and espionage by providing full visibility across hybrid cloud / on-prem environments, automating threat and data theft detection, empowering threat hunting and optimizing incident response with context, speed and accuracy.
By integrating bi-directional network traffic analysis across your cloud and internal networks with email, web, endpoint detection and response, and automated deception technology, the Fidelis Elevate™ platform captures rich metadata and content that enables real-time and retrospective analysis, giving security teams the platform to effectively hunt for threats in their environment. Fidelis solutions are delivered as standalone products, an integrated platform, or as a 24x7 Managed Detection and Response service that augments existing security operations and incident response capabilities. Fidelis is trusted by Global 1000s and Governments as their last line of defence. Get in the hunt. For more information go to www.fidelissecurity.com
---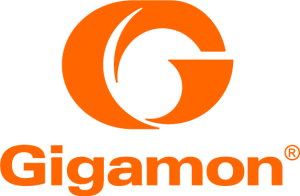 Only Gigamon enables you to see, control and secure what's happening across your entire physical, virtual & cloud network. We offer the market-leading network visibility and control solution to accelerate threat detection and incident response while optimizing infrastructure performance. Gigamon solutions enable our customers to embrace network architectures, application frameworks, and cloud deployments of today and tomorrow.
You can now reduce risk, complexity and cost through powerful visibility and insight into your organization's network activity.
---

Illumio, the leader in micro-segmentation, prevents the spread of breaches inside data center and cloud environments. Enterprises such as Morgan Stanley, BNP Paribas, Salesforce, and Oracle NetSuite use Illumio to reduce cyber risk and achieve regulatory compliance. The Illumio Adaptive Security Platform® uniquely protects critical information with real-time application dependency and vulnerability mapping coupled with micro-segmentation that works across any data center, public cloud, or hybrid cloud deployment on bare-metal, virtual machines, and containers.

VISIT: www.illumio.com
---

Recognized by industry analysts as a cybersecurity leader, Imperva champions the fight to secure data and applications wherever they reside. In today's fast-moving landscape, your assets require constant protection, but analyzing every emerging threat is a burden on time and resources. We offer solutions to protect your data and applications wherever you are on your cloud evolution journey. For security to work, it has to work for you. With complex and ever-changing threats, it's more important than ever to gain visibility across your data and applications. We distill millions of data points into the critical risks that are most important, so you have the actionable insights and ability to automate the responses you need to protect your business. By accurately detecting and effectively blocking incoming threats, we empower you to manage critical risks, so you never have to choose between innovating for your customers and protecting what matters most. At Imperva, we innovate using data, analytics, and through a community of experts to deliver simple, effective and enduring solutions that protect our customers from cybercriminals. We tirelessly defend your business as it grows, giving you clarity for today and confidence for tomorrow. Imperva—Protect the pulse of your business.
---

Netacea is a cyber security company that protects some of the UK's most recognisable brands from the threat of malicious bots. Using behavioural analysis and machine learning. its innovative approach to bot management and account takeover mitigation protects websites from automated attacks.
Making up over half of internet traffic, bots present many challenges including credential stuffing & account takeover attacks. These bots have learnt how to avoid detection tools by acting as humans do, making them increasingly difficult to detect and prevent. Netacea protects your websites and mobile apps from automated traffic. Powered by machine learning, Netacea's multi-dimensional approach to bot mitigation provides frictionless access for genuine users in real-time, while preventing non-human traffic from compromising your business. Our policy-based approach gives you the flexibility to mitigate risk according to your specific needs. Feature-rich dashboards and data visualisations give you actionable intelligence about the traffic on your site, so that you can make informed decisions.
For more information, please visit: www.netacea.com
---

NTT Security is the specialised security company and the centre of excellence in security for NTT Group. With embedded security we enable NTT Group companies (Dimension Data, NTT Communications and NTT DATA) to deliver resilient business solutions for clients' digital transformation needs. NTT Security has 10 SOCs, seven R&D centres, over 1,500 security experts and handles hundreds of thousands of security incidents annually across six continents.
NTT Security ensures that resources are used effectively by delivering the right mix of Managed Security Services, Security Consulting Services and Security Technology for NTT Group companies – making best use of local resources and leveraging our global capabilities. NTT Security is part of the NTT Group (Nippon Telegraph and Telephone Corporation), one of the largest ICT companies in the world.
For more information, please visit: www.nttsecurity.com
---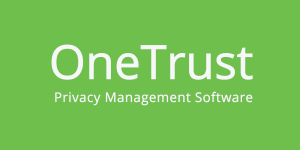 OneTrust is the largest and most widely used dedicated privacy management technology platform for compliance with global privacy laws. More than 2,000 customers, including 200 of the Global 2,000, use OneTrust to comply with global data privacy regulations across sectors and jurisdictions, including the EU GDPR, ePrivacy (Cookie Law), the California Consumer Privacy Act and more. An additional 10,000 organisations use OneTrust's technology through a partnership with the International Association of Privacy Professionals (IAPP), the world's largest global information privacy community.
The comprehensive platform is based on a combination of intelligent scanning, regulator guidance-based questionnaires, automated workflows and developer plugins used together to automatically generate the record keeping required for an organisation to demonstrate compliance to regulators and auditors. The platform is enriched with content from hundreds of templates based on the world-class privacy research conducted by our 300+ in-house certified privacy professionals.
The software, available in 50+ languages, is backed by 43 awarded patents and can be deployed in an EU cloud or on-premise.
OneTrust is co-headquartered in Atlanta, GA and in London, UK, with additional offices in Bangalore, Melbourne, Munich and Hong Kong. The fast-growing team of privacy and technology experts surpasses 650 employees worldwide. To learn more, visit OneTrust.com.
---

TRUSTED CYBERSECURITY SOLUTIONS AND SERVICE PROVIDER

SecureData is one of Europe's largest independent security service providers, with a 25 year track record of delivering managed services to some of the largest companies in the world. We look beyond point technologies to address cybersecurity as a whole, providing a range of integrated solutions that assess risks, detect threats, protect our customer's IT assets and respond to security incidents.

SensePost, our elite consulting arm, is renowned for its innovation on the frontiers of cybersecurity. Through SensePost, we have a deep understanding of the cybercriminal mindset and access to some of the world's most preeminent security experts - ensuring we can keep customers as secure as they possibly can be.
---

Shape Security is defining a new future in which excellent cybersecurity not only stops attackers, but also welcomes good users. Shape disrupts the economics of cybercrime, making it too expensive for attackers to commit online fraud, while enabling enterprises to more easily identify and transact with genuine customers on their websites and mobile apps. The world's leading organizations rely on Shape as their primary line of defense against attacks on their web and mobile applications, including three of the Top 5 US banks, five of the Top 10 global airlines, two of the Top 5 global hotels and two of the Top 5 US government agencies. The Shape platform, covered by 55 patents, was designed to stop the most dangerous application attacks enabled by cybercriminal fraud tools, including credential stuffing (account takeover), fake account creation, and unauthorized aggregation. Today, the Shape Network defends 1.7 billion user accounts from account takeover and protects 30% of all US savings. The company is headquartered in Mountain View, California, and also has offices in London and Sydney.
---

Wandera's pioneering web gateway for mobile provides organizations with Enterprise Mobile Security and Data Management.
A recognized leader in the space, Wandera's security solution includes Mobile Threat Defense, designed to identify vulnerabilities and protect devices from targeted mobile attacks. Powerful Content Filtering features extend this protection by allowing organizations to manage unapproved device usage and reduce data exposures on a proactive basis.
Wandera's technology is powered by MI:RIAM, a proprietary intelligence engine that detects and prevent zero-hour attacks by applying machine learning to the industry's largest and most varied real-time mobile data set.
Wandera is the experts' choice in mobile security. This year, Wandera was awarded SC Magazine's Mobile Security Solution of the Year and recognized by the leading analysts covering the Mobile Threat Defense category.
---
Education Seminar Sponsors

activereach® is a leading technology integrator providing bespoke IT solutions and professional services. Our independent consultative approach helps organizations maximise business value from their technology investments, providing a platform for businesses to grow, reinvent and transform.
activereach is the UK's leading company in DDoS testing, including DDoS mitigation services, for customers in the private and public sector.
Our activeDEFENCE division also offers end-to-end security covering the network to the perimeter, public cloud, data, websites, applications and endpoints. Firewalling, email & web security, cloud & network perimeter security plus breach detection, penetration, phishing & vulnerability testing designed to protect enterprises, carriers, cloud service providers, data centres and SMEs from the increasing risk of cyber attacks.
For more information visit www.activereach.net
---

Agari is the only cloud-native solution that uses predictive AI to stop advanced email attacks. Winner of Best Email Security Solution by SC Magazine in 2018, the Agari Email Trust Platform™ prevents ransomware, ATO, phishing, BEC and other identity deception attacks, restoring trust to digital channels for businesses, governments, and consumers worldwide. Learn more at
www.agari.com
.
---

Anomali® detects adversaries and tells you who they are. Organizations rely on the Anomali Threat Platform to detect threats, understand adversaries, and respond effectively. Anomali arms security teams with machine learning optimized threat intelligence and identifies hidden threats targeting their environments. The platform enables organizations to collaborate and share threat information among trusted communities and is the most widely adopted platform for ISACs and leading enterprises worldwide. For more information, visit us at www.anomali.com and follow us on Twitter @Anomali.
---
Check Point Software Technologies Ltd. (www.checkpoint.com) is a leading provider of cyber security solutions to corporate enterprises and governments globally. Its solutions protect customers from 5th-generation cyber-attacks with an industry leading catch rate of malware, ransomware and other targeted attacks. Check Point offers a multilevel security architecture with its new Gen V advanced threat prevention that protects all networks, cloud and mobile operations of a business against all known attacks combined with the industry's most comprehensive and intuitive single point of control management system. Check Point protects over 100,000 organizations of all sizes.
---
You valiantly work to protect your company's business assets within a complex and unrelenting technology and threat landscape. Problem is, while there are more security products, compliance concerns and incidents than ever, there are fewer people like you. And many aren't well prepared to help you meet your daily challenges.
This is where Demisto can help. Demisto Enterprise is the first and only comprehensive, Security Operations Platform to combine security orchestration, incident management and interactive investigation into a seamless experience. The comprehensive platform enables security operations team to reduce MTTR, create consistent and audited incident management process and increase analyst productivity.
Demisto's orchestration engine is designed to automate 100's of security tasks across 100+ security products and weave the human analyst tasks and workflows with ease. Collaborative and interactive interface enables security operations team to investigate, track evidences and entire incident life cycle with a complete auditable trail. All the information captured as part of the investigation is indexed and available at analyst's fingertips to hunt and respond to threats. Demisto Enterprise is powered by DBot, that learns from the real-life analyst interactions and past investigations in customer environment and helps SOC teams with analyst assignment suggestions, playbook enhancements, incident and indicator correlation and best next steps for investigations.
Demisto's comprehensive and learning platform alleviates challenges faced by entire SOC team including Tier-1, Tier-2 and Tier 3. With Demisto, security teams can build future proof security operations using automation, incident management and interactive investigation realizing significant reduction in MTTR and enhanced analyst productivity.
---

Digital Shadows minimizes digital risk by identifying unwanted exposure and protecting against external threats. Organizations can suffer regulatory fines, loss of intellectual property, and reputational damage when digital risk is left unmanaged. Digital Shadows SearchLight™ helps you minimize these risks by detecting data loss, securing your online brand, and reducing your attack surface.
---

Formed and run by ex-security leaders, ECS Security are proud to sit among the largest independent security services companies in the UK, counting almost 30% of FTSE 100 companies as clients. Our customer base grows year on year as we continue to drive ourselves forward through in-depth customer and landscape analysis, evolution and refinement of our services and propositions as well as talent acquisition and training.
As Enterprise-native consultants, the majority of our clients are from highly regulated industries which require tailored, fit for purpose solutions and guidance. We have built a reputation around this approach and on our extensive experience at enterprise level.
We base our strategy on a Call to Arms philosophy. Our customers typically expect to face attack at some point. Our job is to prepare them and protect their business when that time comes.
We support our customers in all aspects of cyber threat management from landscape awareness and threat analysis through to monitoring & detection and control improvement. Our services are all dedicated to helping our customers on their journey to become more secure and better informed.
We are primarily agnostic in our approach, delivering services around:
SOC & Security Monitoring

Security Assessment & Direction

Threat Intelligence

DLP

Vulnerability Management

Workflow and Security & Orchestration, Automation and Response.
We have built and optimised large-scale Security Operations Centres (SOCs), designed complex IAM and SOAR solutions, implemented large SIEM deployments and supported large scale transformation programmes.
We work in seamless partnership with customers to deliver services that achieve real value by safeguarding their businesses against present and future threats.
---

Garrison's ultra secure browsing technology re-enables access to the Internet despite increased threats from targeted attacks. Click on every link, browse the web with confidence.
Garrison has developed patented isolation technology to provide hardware-enforced secure remote browsing for enterprise customers. This unique approach ensures a great user experience is maintained even when deployed across the largest of enterprises, whilst delivering unparalleled security.
Remote browsing promises a massive risk reduction in the face of threats such as phishing, drive-by-downloads and watering hole attacks. But real-world experience shows that many implementations of remote browsing fall short either on the underlying security model, or on the user experience delivered. Garrison's unique Silicon Assured Video Isolation technology (Garrison SAVI®) provides a game-changing platform for secure remote browsing: security so strong that it is trusted for use by governments at the highest security levels, but at a price point and with a level of usability that makes it suitable for deployment at scale across mainstream enterprises.
---

Intel 471 is one of the world's leading providers of visibility into the cybercriminal underground.
Our intelligence is focused on infiltrating and maintaining access to closed sources where threat actors collaborate, communicate and plan cyber attacks.
We provide timely intelligence on relevant criminal actors and provide structured data and context on their tools, techniques and procedures.
Using our bespoke TITAN platform, our customers receive near real-time structured information which they operationalise to mitigate threats and reduce risk within their organisation.
Our team is comprised of native speakers with experience operating in the intelligence services, military, law enforcement and private threat intelligence companies located around the world, especially in the regions where adversaries are located, giving us a local perspective.
The focus of Intel 471 is to help you protect your organisation, your products, your assets and your people.
---

IntSights is redefining cyber security with the industry's first and only enterprise threat management platform that transforms tailored threat intelligence into automated security operations.
Our ground-breaking data-mining algorithms and unique cyber reconnaissance capabilities continuously monitor an enterprise's external digital profile across the surface, deep and dark web, categorize and analyze tens of thousands of threats, and automate the risk remediation lifecycle -- streamlining workflows, maximizing resources and securing business operations.
This has made IntSights' one of the fastest growing cybersecurity companies in the world. IntSights' has offices in Amsterdam, Boston (MA), Dallas (TX), New York (NY), Singapore, Tel Aviv and Tokyo.
---

Kenna Security is a leader in predictive cyber risk. The Kenna Security Platform was built to enable security and IT operations to collaborate and proactively manage and remediate cyber risks.

The average enterprise has over 60 thousand assets and 24 million vulnerabilities. But not all assets and vulnerabilities are of equal importance. Kenna uses its advanced Cyber Risk Context Technology™ with exploit intelligence capabilities to identify which vulnerabilities present the highest risk, allowing enterprises to focus on what matters most.

Kenna's predictive cyber risk functionality enables security to stay a step ahead of cyber attackers by:
Predicting future exploits with high accuracy.
Empowering security teams to remediate high-risk vulnerabilities long before they become a threat.
Focusing teams on the riskiest vulnerabilities using established IT workflows.

No other cyber risk analysis platform achieves results more accurately or increases IT efficiency as dramatically. With Kenna's data science and breakthrough predictive modeling technologies, a humanly impossible task turns into an easily managed one.

About Kenna's Cyber Risk Context Technology
Kenna Security's Cyber Risk Context Technology™ is the only technology that looks beyond the organizational level to identify which of the multitude of vulnerabilities are most likely to pose a threat. Kenna obtains its findings by collecting data in the wild, investigating hacker forums, exploit-kit directories, and real-time exploitations. Through advanced data science and predictive modeling, Kenna prioritizes the vulnerabilities that pose the greatest risk now -- as well as in the near future.

About Kenna Security
Kenna counts among its customers many Fortune 100 companies and serves nearly every major vertical. For more information, visit www.kennasecurity.com and follow Kenna on Facebook, Twitter, and LinkedIn.
---

McAfee is the device-to-cloud cybersecurity company. McAfee creates business and consumer solutions that make our world a safer place for the benefit of all. Large businesses can optimize their security investments and proactively protect their most important assets with our integrated, automated security platform. The McAfee approach to providing orchestrated security has become the de facto standard for enterprise security, with solutions to protect the entire infrastructure—endpoints, network, web, mobile, embedded devices, and cloud. Our solutions also help enterprises manage risk and meet regulatory, industry, and internal compliance demands more effectively and efficiently. IT professionals use our methodology—from policy creation to protection strategies to compliance reporting—to determine the right level of security for their organizations. In 2018, McAfee acquired Skyhigh Networks, a leader in cloud security.
---
Nominet has been at the heart of the internet for over 20 years and has developed an easy-to-deploy cyber security solution called NTX that utilises DNS analytics to predict, detect & block threats, eliminating them from your network before they cause harm.
It is used by clients worldwide including the UK Governments' National Cyber Security Centre (NCSC).
By using NTX, you are able to reduce the risks on your network and eliminate threats before they cause harm.
The platform analyses network DNS traffic for both known and unknown threats. Embedding our patented algorithms means we eliminate threats from the network and identify zero-day activity not seen by traditional methods of detection. This narrows the window of compromise on your network from malicious activity.
NTX cuts through the noise, detecting and pinpointing threats on your network immediately.
Our solution identifies and proactively addresses threats to enable cyber security teams to operate in an efficient and insightful way, whilst protecting your business and reputation.
Built to analyse billions of DNS data packets in real-time and to integrate easily with your existing security investments, NTX provides you with visibility and protection on critical threats to your organisation, including malware, phishing and data exfiltration.
Find out more at www.nominet.uk/cyber-security
---

Paliscope is software for online investigations. Used by law enforcement, insurance companies and the finance sector, Paliscope helps investigators to tackle all sorts of crime types online.
With our peer companies NetClean and Griffeye we have been building tech solutions to help discover, investigate and solve online crime since 2003. Our experience of working with both law enforcement and multinational businesses made us realized that there was a growing demand and need for an online investigation software. The processes were often slow, unstructured, labor intensive and in many cases lacked the formalities and checks to hold up in court. As entrepreneurs, techies and developers we thought: problems are there to be solved. In March 2018 Paliscope was born.
Our software allows investigators to quickly and easily collect open source data for review and analysis, sort and prioritize among the collected data, connect correlating intelligence to find more clues, and create professional reports to share the results with other parties. Paliscope also works as a quality assurance system that secures the authenticity of where and when the data was collected. All combined, Paliscope reduces time-consuming processes of manually searching, saving and verifying information from different sources online.
As part of the impact tech company Safer Society Group, Paliscope has an in-depth technical knowledge and broad understanding of the challenges of online crime that society and law enforcement face. Our mission is to develop solutions that support and contributes to a safer and better society.
For more information, please visit: https://www.paliscope.com
---

Silobreaker helps business, security and intelligence professionals make sense of the overwhelming amount of data on the web. By providing powerful tools and visualisations that cut through noise and analyse data from hundreds of thousands of open sources, Silobreaker makes it easy for users to monitor and research companies and industries, threats, compromises, actors, instabilities, geopolitical developments or any other topic, incident or event. Customers save time by working more efficiently through large data-sets and improve their expertise, knowledge and decision-making by examining and interpreting contextually relevant data more easily.
---

MAKE MACHINE DATA ACCESSIBLE, USABLE AND VALUABLE TO EVERYONE.
Splunk turns machine data into answers. Regardless of your organization's size and industry, Splunk can give you the answers you need to solve your toughest IT, security and business challenges—with the option to deploy on-premises, in the cloud or via a hybrid approach.
WHY SPLUNK?
Ecosystem
You need to be able to get insights from all of your
data, so Splunk has a robust ecosystem of partners to ensure you can access and get value from the data generated by your existing technologies.
Artificial Intelligence
We've integrated artificial intelligence across the Splunk platform and our premium solutions to help you automatically detect anomalies, predict future outcomes and sift through noise so that you can focus on what's most important.
Privacy and Security
When working with Splunk, you can trust your data is private and secure. Security is a key part of our product design and development. We train
all Splunkers on secure data handling and comply with international and industry standards.
---
Synack offers a new and more disruptive security testing platform for finding and helping resolve serious vulnerabilities in mission critical applications and infrastructure that otherwise go undetected. It arms clients with large teams of international top class security researchers who can provide a more diverse, adversarial perspective to clients' IT assets; often without taking hours or days.
Combined with the deployment of self-learning, intelligence-based reconnaissance technology and a transparent AI-enabled platform with a real-time customer portal, it provides a more advanced and effective way for security testing. This next-generation testing platform overcomes the shortcomings of traditional pen testing and vulnerability scanning and better simulates increasingly sophisticated cyber attacks and TTPs.
The Synack solution comes in a continuous security testing subscription to assure protection of mission critical assets. For assets that demand point-in-time testing there is a 14-days security test. For more information, please visit http://www.synack.com.
---

ThreatMetrix®, a LexisNexis Risk Solutions Company, empowers the global economy to grow profitably and securely without compromise. With deep insight into 1.4 billion anonymized user identities, ThreatMetrix ID™ delivers the intelligence behind 100 million daily authentication and trust decisions, to differentiate legitimate customers from fraudster.
---

Trustwave is a leading cybersecurity and managed security services provider that helps businesses fight cybercrime, protect data and reduce security risk. Offering a comprehensive portfolio of managed security services, security testing, consulting, technology solutions and cybersecurity education, Trustwave helps businesses embrace digital transformation securely.
Trustwave is a Singtel company and the global security arm of Singtel, Optus and NCS, with customers in 96 countries.
For more information about Trustwave visit https://www.trustwave.com.
---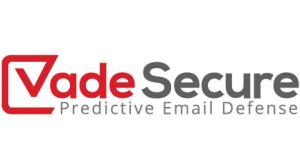 Vade Secure is an international Cyber Security company specialized in the fight against cyber-attacks (phishing, spear phishing, malware, ransomware) and with expertise in email.
Vade Secure combines the latest technologies such as AI, a team of experts, and analysis, surveillance and alert processes collected from the 500 Million email boxes that we protect, to ensure true predictive defense and to protect companies before, during and after the attacks.
Thanks to our solid capacity to detect all new attacks in real-time, even the most targeted, we propose protection solutions to messaging managers and to company security operations centers (SOC).
Email protection:
Vade Secure Office 365 is a solution dedicated to the protection of Office 365 instant messaging. It is integrated with the Microsoft platform and adds a complementary layer of protection and blocks the most advanced attacks.
Protection against phishing for SOC:
IsitPhishing Threat Detection is a detection solution in real time for malicious URLs and websites. It allows the automation of the identification and blocking of phishing attacks, thereby increasing the productivity of the SOC and the level of protection of the company.
More info, please visit : www.vadesecure.com
---

ZoneFox, a Fortinet company, is a world-class security platform that effectively combats the growing issue of insider threats by reducing the risk of data theft, leakage and misuse to organisations across the globe.
Through sophisticated UEBA and machine learning technology, ZoneFox provides rapid, actionable insights around user behaviour and data flow. This insight comes from both on and off the corporate network, without impacting endpoints and user privacy. Significantly strengthening security posture, ZoneFox enables organisations to see where business-critical data is going, who is accessing it and, most importantly, who is doing things with it that they shouldn't be – either accidentally or maliciously.
---
Networking Sponsors

IDECSI - user-centric enterprise security for critical applications. IDECSI secures key applications such as email, Office 365, SharePoint, ERP and DMS, providing personalised protection for executives and employees. IDECSI is a unique solution identifying in real-time attacks which are not covered by other technologies: malicious or erroneous misuse of privileged accounts, hijacking of email or collaboration or other accounts, creation of malicious inbox rules, and much more. Crucially, IDECSI does not rely on an army analysts to validate individual brief reports. Instead IDECSI provides highly personalised engagement directly with the resource owner for very efficient breach detection, massively reducing time to remediation, and hugely increasing the sensitivity of users to their cyber security. IDECSI's customers include many Fortune 500 companies internationally, such as Societe Generale, Total, L'Oreal and ENGIE. It has received numerous awards, including the prestigious "Assises de la Sécurité Innovation Award". Learn more: https://www.idecsi.com
---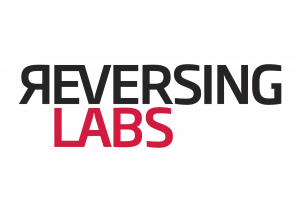 ReversingLabs File Intelligence Service is the industry's largest and most comprehensive source for up-to-date classification and rich context on files. ReversingLabs harvests over 8 million files daily and processes them with unique File Decomposition and Static Analysis technologies for unpacking and data extraction. This analysis exposes extensive data from all extracted objects and makes it available to customers for searching, hunting, and analysis.
---

Designed by analysts but built for the entire team (security operations, threat intelligence, incident response and security leadership), ThreatConnect's intelligence-driven security operations platform is the only solution available today with intelligence, automation, analytics, and workflows in a single platform. Centralize your intelligence, establish process consistency, scale operations, and measure your effectiveness in one place. To learn more about our threat intelligence platform (TIP) or security orchestration, automation, and response (SOAR) solutions, visit www.ThreatConnect.com.
---

Yubico sets new global standards for simple and secure access to computers, mobile devices, servers, and internet accounts.
The company's core invention, the YubiKey, delivers strong hardware protection, with a simple touch, across any number of IT systems and online services. The YubiHSM, Yubico's ultra-portable hardware security module, protects sensitive data stored in servers.
Yubico is a leading contributor to both the FIDO2 and FIDO Universal 2nd Factor open authentication standards, and the company's technology is deployed and loved by 9 of the top 10 internet brands and by millions of users in 160 countries.
Founded in 2007, Yubico is privately held, with offices in Sweden, UK, Germany, USA, Australia, and Singapore. For more information: www.yubico.com
---
Branding Sponsors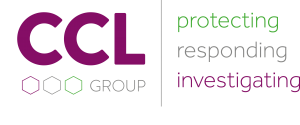 The world's best companies and major public sector organisations rely on CCL Group's digital investigation and cyber security expertise. Integrating digital forensics, data analytics and cyber security gives CCL Group a unique advantage when protecting the public and securing organisations against evolving cyber threats.
Under the leadership of the first Director General of the National Crime Agency (NCA), CCL Group partner with law enforcement and the legal community on major and complex criminal investigations. Our experience in corporate fraud, compliance and cyber security is why corporate institutions choose CCL Group when protecting their mission critical operations.
CCL Group are the first UK digital forensics provider to become ISO17025 accredited and have partnered with the Metropolitan Police in 2001. We are a long-standing partner of the National Crime Agency and UK police forces, supporting the most complex investigations including counter terrorism, serious organised crime, child abuse and major investigations.
Our forensic experts using proprietary solutions, provide organisations with complete confidence in the collection and analysis of digital material from computers and mobile devices. As a pioneer in cell site analysis techniques, our unique capabilities have helped secure convictions in high profile domestic cases and internationally.
As the volume of data grows exponentially, being able to manage, analyse and integrate data is a critical requirement for our customers. Our understanding and experience with complex data sets, and the challenge of ingesting, analysing and deriving intelligence from data is why organisations rely on CCL Group's data analytics solutions for real world problems including, edisclosure, GDPR, unstructured data audits, and internal investigations.
Our cyber security experts observe systems and networks, identifying weaknesses and remedial activity to protect organisations against cyber attacks with experts on hand to respond to and contain any live incident.
CCL Group are trusted by the most influential public and private organisations with over 30 years experience, leading the markets in which we operate.
---

Put simply, we are the company that is 100% focused on delivering secure access solutions for people, devices, things and services. For years, enterprises of every size and industry have been trusting our integrated virtual private network, access control, virtual application delivery controllers, and mobile security solutions to enable secure access seamlessly in their organizations.
Every single day, our global team are innovating our products to ensure that you can dramatically boost your workers' productivity, make a smooth and secure transition to the Cloud and ensure that your networks are protected without a burden on IT. We call it Secure Access for the next generation.

Pulse Secure just announced the integration of software-defined Secure Access solutions (SDP) that provide visibility and easy, protected connectivity between users, devices, things and services. This also includes the inclusion of Pulse SDP as an add-on within its award-winning Access Suite. By offering a flexible path to SDP, the company extends its foundation of Zero Trust access for hybrid IT and provides enterprises and service providers with unrivalled provisioning simplicity, security posture fortification and lower total cost of ownership.
Pulse Secure's partner:
Pulse Secure strategic partners are part of a growing and dynamic ecosystem of solution providers that are dedicated to delivering the Pulse Secure platform.
Our partners bring the platform's enterprise security capabilities to companies of all sizes in a wide variety of industries and geographies.
Pulse Secure Access Suite :
The Pulse Secure Access Suite is a fully integrated software and services solution that is simple to purchase, deploy and use. Our customers love the ROi and TCO advantage by combining our market leading Secure Access products. Not to mention the boost in their workers' productivity.
---