Strategic Sponsor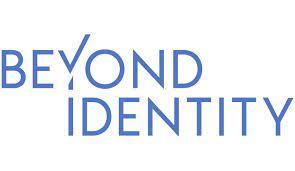 Organisations rely on Beyond Identity to secure identities on the internet. Beyond Identity secures access to SaaS applications and cloud resources to protect data and privacy. Breaking down the barriers between cybersecurity, identity, and device management, Beyond Identity provides the most secure authentication on the planet, and dramatically improves the way the world logs in.
With the Beyond Identity Passwordless Identity Platform, organisations can eliminate passwords, positively verify user identities, confirm device trust, and enforce risk-based access controls. Beyond Identity enables security teams to implement zero-trust so their organisations can safely and securely work in hybrid-work environments with increasingly cloud-centric IT. Organisations turn to Beyond Identity to stop cyberattacks, protect their most critical data, and meet compliance requirements.
We offer SaaS, subscription-based software.
Founded in 2019, Beyond Identity is headquartered in NYC, and has offices in Boston, Dallas, and London.
For more information please visit https://www.beyondidentity.com/
---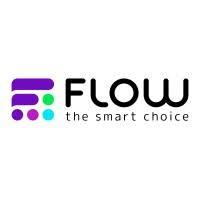 Flow is the smart choice for secure cloud transformation. The expert team provide secure and efficient datacentre, network and cloud native solutions to allow organisations to do business in confidence, with seamless transition and without fear of a cybersecurity attack.
We harness the best of the old and the new world through best-of-breed technology to help our customers transition in a secure fashion, optimise performance and enhance capability.
With over 12 years of experience at the highest level, we build trusted relationships with our customers supporting them wherever they are on their digital transformation journey. Cybersecurity is built into the fabric of our solutions, enabling organisations to operate securely and stay ahead of the modern threat landscape.
---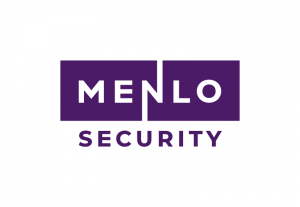 Menlo Security protects organizations from cyberattacks by seeking to eliminate the threat of malware from the web, documents, and email. Our cloud-based Isolation Platform scales to provide comprehensive protection across enterprises of any size, without requiring endpoint software or impacting the end-user experience. Menlo Security is trusted by major global businesses, including Fortune 500 companies and financial services institutions.
---

Tessian is a machine intelligent email security platform that automatically prevents security threats like misaddressed emails, unauthorised emails and non-compliance. Tessian uses machine learning to understand normal email communication patterns in order to automatically identify email security threats in real time, without the need for end user behaviour change or pre-defined rules and policies. Tessian makes email safe at some of the world's largest enterprises across the financial, legal and technology sectors.

To find out more, visit www.tessian.com.
---
Education Seminar Sponsor

Abnormal Security provides a leading cloud-native email security platform that leverages AI-based behavioral data science to stop business email compromise (BEC) and never-seen-before attacks that evade traditional secure email gateways (SEGs). Abnormal delivers a fundamentally different approach that precisely detects and protects against the widest range of attacks including phishing, malware, social engineering, spam and graymail, supply chain compromise, and internal account compromise.

The Abnormal platform delivers inbound email security, internal and external account takeover protection, and full SOC automation. Abnormal's API-based approach enables customers to get up and running in 15 minutes and can augment a SEG or be used standalone to enhance native Microsoft security protection. Abnormal Security is based in San Francisco, CA. More information is available at abnormalsecurity.com.
---

Ankura Consulting Group, LLC is an independent global expert services and advisory firm that delivers services and end-to-end solutions to help clients at critical inflection points related to change, risk, disputes, finance, performance, distress, and transformation. The Ankura team consists of more than 1,700 professionals in more than 35 offices globally who are leaders in their respective fields and areas of expertise. Collaborative lateral thinking, hard-earned experience, expertise, and multidisciplinary capabilities drive results and Ankura is unrivaled in its ability to assist clients to Protect, Create, and Recover Value. For more information, please visit: www.ankura.com
---

Arctic Wolf® is the market leader in security operations. Using the cloud-native Arctic Wolf® Platform, we help organizations end cyber risk by providing security operations as a concierge service. Arctic Wolf solutions include Arctic Wolf® Managed Detection and Response (MDR), Managed Risk, Managed Cloud Monitoring and Managed Security Awareness—each delivered by the industry's original Concierge Security® Team. Highly-trained Concierge Security experts work as an extension of internal teams to provide 24x7 monitoring, detection, and response, as well as ongoing risk management to give organizations the protection, resilience and guidance they need to defend against cyber threats.
---

Egress makes digital communication safer for everyone. As advanced and persistent cybersecurity threats continue to evolve, we recognize that people get hacked, make mistakes, and break the rules. Egress's Intelligent Cloud Email Security suite uses patented self-learning technology to detect sophisticated inbound and outbound threats, protect against data loss, resulting in the reduction of human activated risk.
Used by the world's biggest brands, Egress is private equity backed and has offices in London, New York, and Boston
---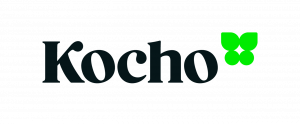 At Kocho, we believe greatness lies in everyone. That's why we exist, to help companies realise their potential.
By combining the power of Microsoft cloud technology with world-class identity, cyber security and our team of brilliant people - we take our clients on a journey of secure transformation.
And we're with you every step of the way. Because the path to greatness isn't walked alone. We help you adopt and embrace the right tech solutions at the right time.
The result? Sustainable and secure growth that amplifies your business success.
Kocho. Become greater.

https://kocho.co.uk/
---

Obsidian Security is the first truly comprehensive threat and posture management solution built for SaaS. Our platform consolidates data across core applications to help your team optimize configurations, reduce over-privilege, and mitigate account compromise and insider threats. The company was founded in 2017 by industry experts from Carbon Black and Cylance including Ben Johnson, Glenn Chisholm and Matt Wolff. Notable Fortune 500 companies trust Obsidian Security to secure SaaS applications, like Salesforce, Workday, Microsoft 365, ServiceNow, Google Workspace and Github. Headquartered in Southern California, Obsidian Security is privately-held and backed by Menlo Ventures, IVP, Greylock, GV, Norwest Venture Partners, and Wing. For more information, visit www.obsidiansecurity.com.
---
Networking Sponsor

CyberGuard Technologies, the specialist CREST-accredited cyber security division within the OGL Group provides a full range of IT security services from its 24/7 UK Security Operations Centre. 
The OGL Group is the preferred technology partner to over 1,300 UK businesses, including those in the legal and financial services sectors. We are accredited by the world's leading IT and cyber security vendors to deliver best-in-class managed IT services and cyber security solutions.
Our 45-year heritage has earned OGL Group an enviable reputation for delivering first-class service and tailored solutions built on our extensive knowledge and experience. We also pride ourselves on remaining at the forefront of emerging technologies to enable modern businesses to digitally transform their operations and protect themselves from the growing threat from cyber-criminals.
---

Exabeam is a global cybersecurity leader that adds intelligence to every IT and security stack. We are reinventing the way security teams use analytics and automation to solve threat detection, investigation, and response (TDIR), from common security threats to the most critical that are difficult to identify. The Exabeam Security Operations Platform is a comprehensive cloud-delivered solution that leverages machine learning and automation using a prescriptive, outcomes-based approach to TDIR. It is designed and built to help security teams detect external threats, compromised users and malicious adversaries, minimize false positives, and make security success the norm.
---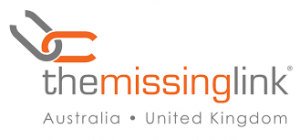 The Missing Link Security was formed to bring clarity to the complex world of ICT Security. Our team combines a formidable blend of adversarial and defensive skills with our "Red Team" of Consultants and Penetration Testers and "Blue Team" of Architects, Engineers and Analysts.
There is no silver bullet that can provide "security" for businesses. In fact, cyber security is an attribute of any good systems design, and a vital consideration when implementing processes and procedures. At The Missing Link, our end-to-end approach to security combines factual evidence (security assessment), with a pathway (strategic roadmap) to improve security posture, thus opening the door to new business opportunities for our customers whilst reducing vulnerability to cyber threats.
---