2021 Sponsors

Ankura Consulting Group, LLC is an independent global expert services and advisory firm that delivers services and end-to-end solutions to help clients at critical inflection points related to change, risk, disputes, finance, performance, distress and transformation. The Ankura team consists of more than 1,500 professionals in more than 30 offices globally who are leaders in their respective fields and areas of expertise. Collaborative lateral thinking, hard-earned experience, expertise, and multidisciplinary capabilities drive results and Ankura is unrivaled in its ability to assist clients to protect, create and recover value.
Ankura provides the expertise, experience, scalability, and practical skills necessary to meet the rapidly evolving global investigations, cybersecurity and privacy needs of organisations across all industries, sectors, and geographies. Serving as a trusted partner to our clients, we provide expert guidance and peace of mind through delivery of highly integrated solutions that adapt to meet the ever-changing threat environment, comply with emerging regulations and meet industry best practices.
Ankura's Cybersecurity and Privacy Practice is a full-service suite of cybersecurity and privacy solutions, regardless of industry or size. Our global team of over 100 professionals includes former federal law enforcement personnel, in-house security experts, Big 4 consultants, federal regulators, threat intel and dark web experts, etc. We have helped clients and partners for 10+ years across industries and geographies with:
Incident Response, Intelligence, and Investigations
End Point & Managed Detection & Response
Technology, Privacy, and Cyber Risk Advisory
For more information, please visit, www.ankura.com
---

Bitglass delivers data and threat protection for any interaction, on any device, anywhere. Operating at cloud scale across a global network of over 200 points of presence, Bitglass delivers unrivalled performance and uptime to ensure secure business continuity for the largest organizations.
Bitglass was founded in 2013 by a team of industry veterans with a proven track record of innovation and execution.
.
---

Cryptshare AG develops and supplies software solutions that help companies support, optimise and secure their email processes, important data transfers and large file handling. Today, more than four million users in 2000+ companies across 80 countries rely upon its leading security technology, Cryptshare, for the safe exchange of their business sensitive information.
Founded in 2000, Cryptshare's success has since been recognised with the Cybersecurity Excellence Award 2017 as well as the Encryption Solution of the Year Award in 2020. That same year, Cryptshare's software development process received ISO 27001 certification. The company is headquartered in Freiburg, Germany, and operates sales offices in the UK and the Netherlands. Cryptshare, Inc. operates as a subsidiary of Cryptshare AG from its U.S. office in Boston. www.cryptshare.com
---

CyGlass is a cloud-native network defense solution, supporting medium and small organizations by putting enterprise-class cloud and network security in their hands with a unique SaaS solution that is affordable and easy to deploy. Multiple law firms deploy CyGlass focused on protecting client data and stopping ransomware attacks. AI-driven Smart Alerts provide targeted visibility and intelligence to the threats that matter allowing organizations to see risks, eliminate threats and prove compliance.
---

Darktrace (DARK:L), a global leader in cyber security AI, delivers world-class technology that protects over 5,000 customers worldwide from advanced threats, including ransomware and cloud and SaaS attacks. The company's fundamentally different approach applies Self-Learning AI to enable machines to understand the business in order to autonomously defend it. Headquartered in Cambridge, UK, the company has 1,500 employees and over 30 offices worldwide. Darktrace was named one of TIME magazine's 'Most Influential Companies' for 2021.
---

Our vision is for a connected world in which people communicate efficiently and securely. To achieve this, we provide human layer security to protect individual users and stop breaches before they happen. Our patented technologies are built using leading-edge contextual machine learning and powerful encryption that mitigate modern risks in ways that other solutions simply can't achieve.
Today, we provide intelligent email security and collaboration solutions that prevent accidental and intentional breaches, protect sensitive data, and equip CISOs and their teams with the detailed reporting required for compliance purposes.
Egress is headquartered in London, with regional offices in the UK, the US, Canada and the Netherlands.
---

Integrity Scotland is an established IT Cyber Security Specialist with full range of Products, Managed and Cloud Based Services with vast experience in helping organisations assess the business risks associated with cyber threats and security breaches throughout the use of best practice, information security policies, procedures and expert services.
We are totally vendor independent and work with best of breed vendors and manufacturers to provide a complete portfolio of IT Security Products, Consultancy, Professional Services, Training and Support throughout the UK. Our partners include Deep Secure, Check Point, FireEye, Trend, Forescout, Radware, Carbon Black and NetApp amongst others.
We are the only Scottish based Deep Secure partner for Content Threat Removal (CTR) which eliminates all document-based malware. Our unique, technology transforms documents and images in real-time and guarantees the only thing sent to the user is 100% safe data.
We also provide a comprehensive range of support services, provided by professional engineers trained to the highest standards through vendor accreditation schemes or Authorised Training Centres.
In addition to our standard vendor warranty and support we can offer a range of extended hardware and software support options, world-class RMA services offering bespoke on-site support, enhanced advanced replacement, premium restoration and hardware monitoring services, all with published SLA's.
We have 24x7x365 support facilities along with replacement RMA with full Premium Restoration from our onsite engineers, with 4 hour onsite guaranteed.
To complement our portfolio Integrity Scotland is vastly experienced in delivering a full and comprehensive Penetration Testing and IT Health Check, review and auditing, ISO 27001/ ISO 22301/ Cyber Essentials/ Cyber Essentials Plus and GDPR Readiness services on behalf of clients in all sectors across private and public sector in Scotland. Most of our partner consultants are trained and qualified as either CREST or Tigerscheme Team Leaders, therefore they are of the highest calibre possible
---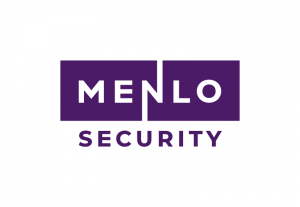 Menlo Security protects organizations from cyberattacks by seeking to eliminate the threat of malware from the web, documents, and email. Our cloud-based Isolation Platform scales to provide comprehensive protection across enterprises of any size, without requiring endpoint software or impacting the end-user experience. Menlo Security is trusted by major global businesses, including Fortune 500 companies and financial services institutions.
---

Nominet has been at the heart of the internet for over 20 years running the .UK internet infrastructure, keeping it safe and secure. In providing registry services for top level domains, it has a wealth of experience in running and protecting the Domain Name System (DNS) as well as analysing threats within the DNS traffic.

This expertise underpins its cyber security solutions that protect governments and global enterprises from constant attack. NTX uses machine learning to reduce risk on your network and eliminates threats before they cause harm. It analyses DNS traffic for known and unknown bad in real time to predict, detect and block cyber threats.

Providing your security teams with visibility and protection against critical threats such as malware, phishing, data theft and DNS hijacking, NTX narrows the window of compromise by identifying malicious domains, on average, one week faster than other network security solutions.

NTX is an easy-to-deploy solution used by commercial clients worldwide, as well as the UK Government and over 400 of its public bodies as part of the Protective DNS service we provide.
---

Recorded Future is the world's largest provider of intelligence for enterprise security. By combining persistent and pervasive automated data collection and analytics with human analysis, Recorded Future delivers intelligence that is timely, accurate, and actionable. In a world of ever-increasing chaos and uncertainty, Recorded Future empowers organisations with the visibility they need to identify and detect threats faster; take proactive action to disrupt adversaries; and protect their people, systems, and assets, so business can be conducted with confidence. Recorded Future is trusted by more than 1,000 businesses and government organisations around the world. Learn more at recordedfuture.com.
---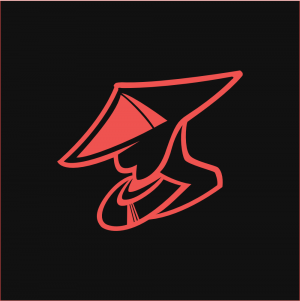 We help people and businesses prevent themselves falling victim to hacking attacks and cyber crime. By taking a hackers eye perspective we look directly into how an attacker would go about targeting you and then we advise you on the steps you can take to make that more difficult for them. Every situation is different and we work to make sure the solution is tailored to your needs. You may have advanced defences in place or you may never have really addressed cyber defence. No matter what, you can always reduce your threat surface and reduce the potential impact should the worst happen.
---

At Teneo, we know that IT Infrastructure and Operations (I&O) leaders in the legal industry want to feel successful and in control. You want to make a real difference in your role. For that to happen, you need space to innovate so you can introduce new technology that'll help your business transform.
But, with limited time and internal experience, tight budgets, and competing priorities - we understand that it can be a real struggle! That's why it's no surprise that so many I&O leaders in the legal industry often feel overworked, overwhelmed, and fearful of falling behind their peers.
As the option for many employees in law firms to work from either home and/or office-based locations is set to become the norm, this brings with it increased pressure, uncertainty, and unpredictability.
How can you enhance your security posture to protect against ever-increasing attack surfaces and sophisticated ransomware? Will the multi-cloud reality and a lack of visibility expose your organization to additional risk? How can you deliver a Secure Internet Gateway to protect users​ with Zero Trust? The list goes on.
We hear you. And, we can help!
That's why we've created our Work From Anywhere IT services, which combine leading technology with expert guidance to help you save R&D time, expand your capacity, reduce risk and transform faster. ​
Having helped some of the largest global legal firms transform their business, we can take the pressure off and help you embrace innovation with confidence and ease.
---