May 2021 Sponsors
BeyondTrust is the worldwide leader in Privileged Access Management (PAM), empowering organizations to secure and manage their entire universe of privileges. Our integrated products and platform offer the industry's most advanced PAM solution, enabling organizations to quickly shrink their attack surface across traditional, cloud and hybrid environments.
The BeyondTrust Universal Privilege Management approach secures and protects privileges across passwords, endpoints, and access, giving organizations the visibility and control they need to reduce risk, achieve compliance, and boost operational performance. Our products enable the right level of privileges for just the time needed, creating a frictionless experience for users that enhances productivity.
With a heritage of innovation and a staunch commitment to customers, BeyondTrust solutions are easy to deploy, manage, and scale as businesses evolve. We are trusted by 20,000 customers, including more than 70 percent of the Fortune 500, and a global partner network. Learn more at www.beyondtrust.com.
---

Defenders have always sought the high ground in order to see farther and turn back attacks. Corelight delivers a commanding view of your network so you can outsmart and outlast adversaries. We capture, interpret, and connect the data that means everything to defenders. Based in San Francisco, Corelight is an open-core company founded by the creators of Zeek, the widely-used NSM tool and providing an Open NDR Platform. ​
---

CybelAngel provides an innovative solution of data leaks detection on the Internet.
We monitor the Dark Web and the Internet of Things to identify threats that could adversely affect our customers. We identify, in real time, the new risks on the web that target large companies. Every day we detect sensitive data circulating via the Internet without any protection such as passwords, credit cards, confidential documents, etc.
We have automated the entire information search process. This allows us to monitor a large number of sources at a high frequency. When a risk is identified, we perform a detailed human analysis to supplement the detected information. Having eliminated false positives, we then alert the companies, providing them with a precise analysis of the existing risk so they can take appropriate remedial steps.
We offer a service that can be easily integrated into existing security solutions. This service is non-intrusive, does not need to be installed on our customers' IT infrastructure and is based on a list of keywords that includes in particular domain names, IP addresses as well as subsidiary, brand and product names.
When a risk is detected, we alert our customers via a secure interface. This interface makes it possible to manage threats effectively. A control panel facilitates the monitoring of alerts over time, from the detection to the resolution of threats.
---

Darktrace (DARK:L), a global leader in cyber security AI, delivers world-class technology that protects over 5,000 customers worldwide from advanced threats, including ransomware and cloud and SaaS attacks. The company's fundamentally different approach applies Self-Learning AI to enable machines to understand the business in order to autonomously defend it. Headquartered in Cambridge, UK, the company has 1,500 employees and over 30 offices worldwide. Darktrace was named one of TIME magazine's 'Most Influential Companies' for 2021.
---

ExtraHop provides cloud-native network detection and response for the hybrid enterprise. Our breakthrough approach analyzes all network interactions and applies cloud-scale machine learning for complete visibility, real-time detection, and guided investigation. With this approach, we help the world's leading enterprises including Home Depot, Credit Suisse, Caesars Entertainment, and Liberty Global to rise above the noise of alerts, organizational silos, and runaway technology. Whether you're investigating threats, ensuring the availability of critical applications, or securing your investment in cloud, ExtraHop helps you protect and accelerate your business. Learn more at ​www.extrahop.com​.
---

Keysight Technologies, Inc. (NYSE: KEYS) is a leading technology company that helps enterprises, service providers and governments accelerate innovation to connect and secure the world. Keysight's solutions optimize networks and bring electronic products to market faster and at a lower cost with offerings from design simulation, to prototype validation, to manufacturing test, to optimization in networks and cloud environments.
Keysight's Networking solutions, former known as Ixia, make networks and applications stronger through rigorous testing and the use of a powerful network visibility platform delivering security resilience and application intelligence. Enterprises, governments and service providers use Ixia to improve network and security operations and IT management through an end-to-end visibility infrastructure including physical and virtual networks.
More information at www.keysight.com
---

LexisNexis® Risk Solutions harnesses the power of data and advanced analytics to provide insights that help businesses and governmental entities reduce risk and improve decisions to benefit people around the globe. We provide data and technology solutions for a wide range of industries including insurance, financial services, healthcare and government. Headquartered in metro Atlanta, Georgia, we have offices throughout the world and are part of RELX (LSE: REL/NYSE: RELX), a global provider of information-based analytics and decision tools for professional and business customers. For more information, please visit
www.risk.lexisnexis.com
and
www.relx.com
.
---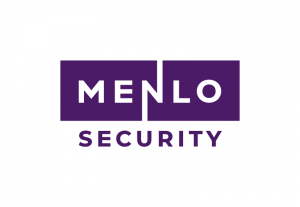 Menlo Security protects organizations from cyberattacks by seeking to eliminate the threat of malware from the web, documents, and email. Our cloud-based Isolation Platform scales to provide comprehensive protection across enterprises of any size, without requiring endpoint software or impacting the end-user experience. Menlo Security is trusted by major global businesses, including Fortune 500 companies and financial services institutions.
---

Recorded Future is the world's largest provider of intelligence for enterprise security. By combining persistent and pervasive automated data collection and analytics with human analysis, Recorded Future delivers intelligence that is timely, accurate, and actionable. In a world of ever-increasing chaos and uncertainty, Recorded Future empowers organisations with the visibility they need to identify and detect threats faster; take proactive action to disrupt adversaries; and protect their people, systems, and assets, so business can be conducted with confidence. Recorded Future is trusted by more than 1,000 businesses and government organisations around the world. Learn more at recordedfuture.com.
---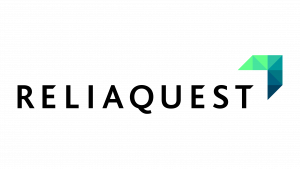 ReliaQuest, a global leader in cybersecurity, helps organizations achieve consistent security outcomes. ReliaQuest GreyMatter is a SaaS-based, unified threat detection, investigation and response platform aimed at reducing security complexity. Enhanced threat detection speeds response by force multiplying teams with curated integration and automation applied across the security operations process. Hundreds of security leaders trust ReliaQuest to deliver Open XDR outcomes--driving greater efficacy, efficiency and resilience, giving them the confidence to proactively advise on and manage risk for the business. ReliaQuest is a private company headquartered in Tampa, Fla., with five global locations. For more information, visit www.reliaquest.com.
---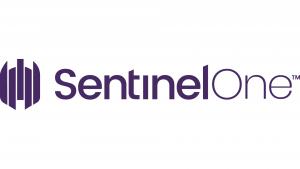 SentinelOne is the only cybersecurity solution encompassing AI-powered prevention, detection, response and hunting across endpoints, containers, cloud workloads, and IoT devices in a single autonomous platform. With SentinelOne, organisations gain full transparency into everything happening across the network at machine speed – to defeat every attack, at every stage of the threat lifecycle. To learn more visit www.sentinelone.com or follow us at @SentinelOne, on LinkedIn or Facebook.
---

Synack, the most trusted crowdsourced security testing platform, delivers on-demand security testing, intelligence, and operations through a continuous, offensive SaaS platform with crowdsourced talent. The company combines the world's most skilled and trusted ethical hackers with AI-enabled technology to create a scalable, effective security solution. Headquartered in Silicon Valley with regional offices around the world, Synack protects leading global banks, the top 10 global consulting firms and security companies, DoD classified assets, and over $2 trillion in Fortune 500 revenue. Synack was founded in 2013 by former NSA security experts Jay Kaplan, CEO, and Dr. Mark Kuhr, CTO. For more information please visit us at www.synack.com.
---

ThreatConnect, Inc. provides cybersecurity software that reduces complexity for everyone, makes decision making easy by turning intelligence into action, and integrates processes and technologies to continually strengthen defenses and drive down risk. Designed by analysts but built for the entire team (security leadership, risk, security operations, threat intelligence, and incident response), ThreatConnect's decision and operational support platform is the only solution available today with cyber risk quantification, intelligence, automation, analytics, and workflows in one. To learn more about our Cyber Risk Quantification, Threat Intelligence Platform (TIP) or Security Orchestration, Automation, and Response (SOAR) solutions, visit www.ThreatConnect.com.
---

Veracode gives companies a comprehensive view of security defects so they can create secure software and ensure the software they are buying or downloading is free of vulnerabilities. As a result, companies using Veracode are free to boldly innovate, explore, discover, and change the world.
With its combination of automation, integrations, process, and speed, Veracode helps companies make security a seamless part of the development process. This allows them to both find and fix security defects quickly so that they can use software to achieve their missions.
Companies collaborating with Veracode are able to create comprehensive application security programs that focus on reducing risk, achieving compliance with industry regulations and customer requirements, increasing the speed of secure software delivery, and making secure software a competitive advantage.
The Veracode Verified Program allows customers to provide attestation of their secure development processes, demonstrating their commitment to creating secure software.
Securing software is a priority for any company looking to change the world. With Veracode, companies can start securing their software immediately, without the need for additional staff or equipment.
Learn more at www.veracode.com, on the Veracode blog and on Twitter.
---