Strategic Sponsors

Corelight delivers powerful network traffic analysis (NTA) solutions that help organizations defend themselves more effectively by transforming network traffic into rich logs, extracted files, and security insights. Corelight Sensors are built on Zeek (formerly called "Bro"), the open-source network security monitoring framework that generates actionable, real-time data for thousands of security teams worldwide. Zeek has become the 'gold standard' for incident response, threat hunting, and forensics in large enterprises and government agencies worldwide. Corelight makes a family of virtual and physical network sensors that take the pain out of deploying open-source Zeek and expand its performance and capabilities. Corelight is based in San Francisco, California and its global customers include Fortune 500 companies, large government agencies, and major research universities.
---

CrowdStrike, a global cybersecurity leader, is redefining security for the cloud era with an endpoint protection platform built from the ground up to stop breaches. The CrowdStrike Falcon platform's single lightweight-agent architecture leverages cloud-scale artificial intelligence (AI) and offers real-time protection and visibility across the enterprise, preventing attacks on endpoints on or off the network. Powered by the proprietary CrowdStrike Threat Graph, CrowdStrike Falcon correlates over 3 trillion endpoint-related events per week in real time from across the globe, fueling one of the world's most advanced data platforms for security.
With CrowdStrike, customers benefit from better protection, better performance and immediate time-to-value delivered by the cloud-native Falcon platform.
There's only one thing to remember about CrowdStrike: We stop breaches.
Qualifying organizations can gain full access to Falcon Prevent™ by starting a free trial.
Learn more: https://www.crowdstrike.com/
---

Darktrace is the world's leading cyber AI company and the creator of Autonomous Response technology.
Its self-learning AI is modeled on the human immune system and used by over 3,500 organizations to protect against threats to the cloud, email, IoT, networks and industrial systems. This includes insider threat, industrial espionage, IoT compromises, zero-day malware, data loss, supply chain risk and long-term infrastructure vulnerabilities.
The company has over 1,200 employees, 44 offices and headquarters in San Francisco and Cambridge, UK. Every 3 seconds, Darktrace AI fights back against a cyber-threat, preventing it from causing damage.
---

ExtraHop provides cloud-native network detection and response for the hybrid enterprise. Our breakthrough approach analyzes all network interactions and applies cloud-scale machine learning for complete visibility, real-time detection, and guided investigation. With this approach, we help the world's leading enterprises including Home Depot, Credit Suisse, Caesars Entertainment, and Liberty Global to rise above the noise of alerts, organizational silos, and runaway technology. Whether you're investigating threats, ensuring the availability of critical applications, or securing your investment in cloud, ExtraHop helps you protect and accelerate your business. Learn more at ​www.extrahop.com​.
---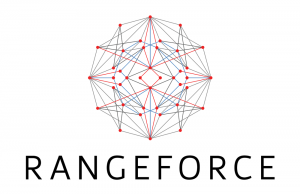 RangeForce delivers the industry's only integrated cybersecurity simulation and skills analysis platform that combines a virtual cyber range with hands-on advanced cybersecurity training. Cyber and IT professionals from all industry verticals use RangeForce to qualify their new-hires, train up DevOps, IT, and Security Staff, and run CyberSiege simulations to evaluate team skills. Only RangeForce can accurately show users where expertise gaps exist, fill those gaps with highly effective simulation-based training, and accurately report on the entire process. To learn more about RangeForce, visit www.rangeforce.com
---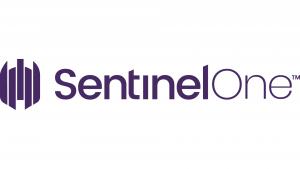 SentinelOne is the only cybersecurity solution encompassing AI-powered prevention, detection, response, remediation and hunting across endpoints, containers, cloud workloads, and IoT devices in a single lightweight autonomous and fully automated platform. With SentinelOne, organizations gain realtime full transparency into every activity happening across the network at machine speed – to defeat every attack, at every stage of the threat lifecycle. To learn more visit www.sentinelone.com or follow us at @SentinelOne, on LinkedIn or Facebook.
---
Education Sponsors

LexisNexis® Risk Solutions leverages comprehensive digital and physical identity intelligence, machine learning and advanced big data analytics to accelerate risk management decisions and fortify fraud defences for global businesses in over 100 countries. The LexisNexis® ThreatMetrix® product provides an enterprise solution for digital identity intelligence and authentication, powered by insight from billions of transactions, embedded machine learning, and a powerful decision platform. Threatmetrix® empowers organisations to make accurate customer trust decisions in near real time, unify decision analytics across the entire digital journey, and decrease fraud loss and reduce abandoned transactions.
---

OneLogin manages and secures millions of identities around the globe by bringing speed and integrity to the modern enterprise with an award-winning Identity & Access Management (IAM) solution. Our Trusted Experience Platform secures connections across users, devices, and applications, helping enterprises drive new levels of business integrity, operational velocity, and team efficiency across all their cloud and on-premise applications. Risk-based authentication, mobile identity management, and real-time directory synchronization add an extra layer of protection. The ability to handle on-premises and cloud/SaaS applications makes OneLogin the Identity as a Service (IDaaS) vendor of choice for the hybrid enterprise.
---

Recorded Future delivers the world's most advanced security intelligence to disrupt adversaries, empower defenders, and protect organizations. With proactive and predictive intelligence, Recorded Future's platform provides elite, context-rich, actionable intelligence in real time that's ready for integration across the security ecosystem. Learn more at recordedfuture.com.
---

Silobreaker helps business, security and intelligence professionals make sense of the overwhelming amount of data on the web. By providing powerful tools and visualisations that cut through noise and analyse data from hundreds of thousands of open sources, Silobreaker makes it easy for users to monitor and research companies and industries, threats, compromises, actors, instabilities, geopolitical developments or any other topic, incident or event. Customers save time by working more efficiently through large data-sets and improve their expertise, knowledge and decision-making by examining and interpreting contextually relevant data more easily. https://www.silobreaker.com/
---
Synack, the most trusted crowdsourced security platform, delivers comprehensive and continuous penetration testing with actionable results. The company combines the world's most skilled and trusted ethical hackers with AI-enabled technology to create a scalable, effective security solution. Headquartered in Silicon Valley with regional offices around the world, Synack protects leading global banks, the top 10 global consulting firms and security companies, DoD classified assets, and over $2 trillion in Fortune 500 revenue. Synack was founded in 2013 by former NSA security experts Jay Kaplan, CEO, and Dr. Mark Kuhr, CTO. For more information, please visit us at www.synack.com.
---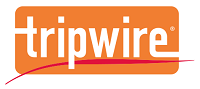 For over 20 years Tripwire has specialized in finding and minimizing a wide range of cyber security threats both on-site and in the cloud. Our portfolio provides the most critical security controls covering unauthorized changes, misconfigurations, vulnerabilities, and compliance issues. We provide solutions for IT and Industrial and have both SaaS and Managed Service options.
We enable organizations to identify system vulnerabilities through advanced intelligence that prioritizes the most critical issues and how to fix them. It offers both agent and agentless capabilities for superior scanning and accuracy. Providing the industry's most granular risk scoring system and the lowest available false positive rate. Its advanced intelligence powered by Tripwire's vulnerability exposure and research team (VERT) helps organizations identify, prioritize, and respond to their most critical vulnerabilities.
From cloud storage to SaaS applications, we can assess cloud instances for secure configuration and suspicious change and help ensure data is not inadvertently being exposed. For organizations where cloud is enabling DevOps, Tripwire helps incorporate security consistently across the DevOps life cycle – from build to pre-deployment to production. Data collected from the multiple Tripwire controls can be shared and correlated to enhance the users' visibility and awareness of potential threats.
Our industrial solutions enable visibility into and protection from events that threaten safety, quality, and productivity for mission-critical systems. These are events that disrupt your ability to view, monitor, or control your industrial process – whether malicious activity or human error. Tripwire does this by telling you what's on your network, if it configured correctly, if the configuration is changing, or if one of your devices is telling you it's on the brink of failure.
For further information please visit: www.tripwire.com
---