Strategic Sponsor

Defenders have always sought the high ground in order to see farther and turn back attacks. Corelight delivers a commanding view of your network so you can outsmart and outlast adversaries. We capture, interpret, and connect the data that means everything to defenders. Based in San Francisco, Corelight is an open-core company founded by the creators of Zeek, the widely-used NSM tool and providing an Open NDR Platform. ​
---

CrowdStrike, a global cybersecurity leader, is redefining security for the cloud era with an endpoint protection platform built from the ground up to stop breaches. The CrowdStrike Falcon platform's single lightweight-agent architecture leverages cloud-scale artificial intelligence (AI) and offers real-time protection and visibility across the enterprise, preventing attacks on endpoints on or off the network. Powered by the proprietary CrowdStrike Threat Graph, CrowdStrike Falcon correlates over 5 billions endpoint-related events per week in real time from across the globe, fueling one of the world's most advanced data platforms for security.
With CrowdStrike, customers benefit from better protection, better performance and immediate time-to-value delivered by the cloud-native Falcon platform.
There's only one thing to remember about CrowdStrike: We stop breaches.
Learn more: https://www.crowdstrike.com/
---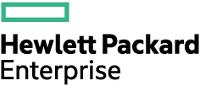 Hewlett Packard Enterprise helps you to protect your organisation and business-critical digital assets by building security into the fabric of your enterprise, proactively detecting and responding to advanced threats, and safeguarding continuity and compliance to effectively mitigate risk and support your organization's innovation initiatives.

Hewlett Packard Enterprise advocates an integrated approach to security, one that starts with a single, comprehensive view of risk across the enterprise, and driven by your enterprise priorities and goals. By focusing on your business-critical digital assets and the interactions between them, you can implement a more proactive and effective pan-enterprise approach to security and risk management that balances regulatory requirements, threats, asset protection, and recovery.
---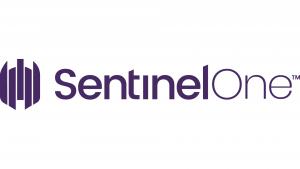 SentinelOne's cybersecurity solution encompasses AI-powered prevention, detection, response and hunting across endpoints, containers, cloud workloads, and IoT devices in a single autonomous platform.
---

Tanium offers a proven platform for endpoint visibility and control that transforms how organizations manage and secure their computing devices with unparalleled speed and agility. Many of the world's largest and most sophisticated organizations, including more than half of the Fortune 100, top retailers and financial institutions, and four branches of the US Armed Forces rely on Tanium to make confident decisions, operate efficiently and effectively, and remain resilient against disruption. Tanium ranks 7th on the Forbes list of "Top 100 Private Companies in Cloud Computing" for 2019 and 10th on FORTUNE's list of the "100 Best Medium Workplaces." Visit us at www.tanium.com and follow us on LinkedIn and Twitter.
---
Education Seminar Sponsor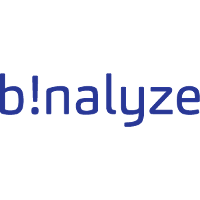 Binalyze is the world's fastest and most comprehensive enterprise forensics solution. Our
software remotely, securely and automatically collects more than 160 digital forensic artifacts in under 10 minutes.
With evidence collected, our Timeline, Triage, interACT and DRONE product modules help you analyse, collaborate and complete incident response investigations quickly to dramatically reduce dwell time and make reporting compliance simpler.
Binalyze saves you time, reduces cyber security operational costs in your SOC and helps you prevent financial and reputational losses associated with cyber attacks
---

Hoxhunt is a global leader in Human Risk Management. The innovative Hoxhunt AI driven human risk platform scales your security culture and behaviour change that enables people to detect and report cyberattacks that have bypassed your technical security layers, reducing the risk to organizations from sophisticated cyberattacks targeting humans. Leading organizations of all sizes, including Bird & Bird, Airbus, Docusign, IGT, Nokia and Qualcomm all rely on Hoxhunt for their Human Risk Management solutions that mitigate their most critical risks across email, cloud, social media, and the web.
---

At Virtru, we empower organizations to easily unlock the power of data while maintaining control, everywhere it's stored and shared. Virtru is trusted by more than 7,000 global customers to power their Zero Trust strategies and safeguard their most sensitive data in accordance with the world's strictest privacy, compliance and data sovereignty requirements. Creators of TDF (Trusted Data Format), the open industry standard for persistent data protection, Virtru provides encryption technology for data shared through email, collaboration tools, cloud environments, and enterprise SaaS applications. For more information, visit https://www.virtru.com/fr or follow us on Twitter at @virtruprivacy.
---
Networking Sponsor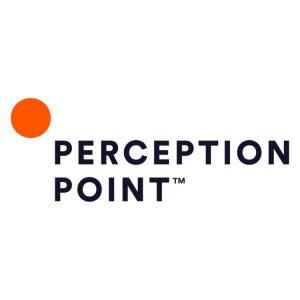 Perception Point is a Prevention-as-a-Service company for the fastest and most accurate next-generation detection, investigation, and remediation of all threats across an organization's main attack vectors - email, web browsers, and cloud collaboration apps. The solution's natively integrated and fully managed incident response service acts as a force multiplier to the SOC team, reducing management overhead, improving user experience and delivering continuous insights; providing proven best protection for all organizations.
Deployed in minutes, with no change to the enterprise's infrastructure, the patented, cloud-native and easy-to-use service replaces cumbersome legacy systems to prevent phishing, BEC, spam, malware, zero-days, ATO, and other advanced attacks well before they reach end-users. Fortune 500 enterprises and organizations across the globe are preventing attacks across their email, web browsers and cloud collaboration channels with Perception Point.
To learn more about Perception Point, visit our website, or follow us on LinkedIn, Facebook, and Twitter.
---