Strategic Sponsor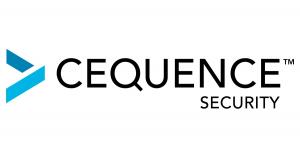 Organizations trust Cequence Security to protect their web apps and APIs with the most effective and adaptive defense against online fraud, business logic attacks, exploits and unintended data leakage, which enables them to remain resilient in today's ever-changing business and threat landscape.
---

CounterCraft is the next generation of threat intelligence. The CounterCraft Cyber Deception Platform offers active defense powered by high-interaction deception technology. CounterCraft detects threats early, collects personalized, actionable intelligence, and enables organizations to defend their valuable data in real time. The award-winning solution, fully integrated with MITRE ATT&CK®, fits seamlessly into existing security strategies and uses powerful automation features to reduce operator workload.
Founded in 2015, CounterCraft is present in London, New York, and Madrid, with R&D in San Sebastian, Spain. CounterCraft recently raised additional funding from venture capital firms including cybersecurity-specific funds Adara Ventures, eCAPITAL, In-Q-Tel and Evolution Equity, bringing the total investment to date to $10 million. Learn more at www.countercraftsec.com
---

Darktrace (DARK:L), a global leader in cyber security AI, delivers world-class technology that protects over 5,000 customers worldwide from advanced threats, including ransomware and cloud and SaaS attacks. The company's fundamentally different approach applies Self-Learning AI to enable machines to understand the business in order to autonomously defend it. Headquartered in Cambridge, UK, the company has 1,500 employees and over 30 offices worldwide. Darktrace was named one of TIME magazine's 'Most Influential Companies' for 2021.
---

Hunters is a SOC platform which empowers security teams to automatically identify and respond to incidents that matter across their entire attack surface, at a predictable cost. Through built-in detection engineering, data correlation, and automatic investigation, we help teams overcome volume, complexity, and false positives. Hunters mitigates real threats faster and more reliably than SIEMs, ultimately reducing customers' overall security risk.
---

Imperva is the cybersecurity leader whose mission is to help organizations protect their data and all paths to it. Customers around the world trust Imperva to protect their applications, data and websites from cyber attacks. With an integrated approach combining edge, application security and data security, Imperva protects companies through all stages of their digital journey. Imperva Research Labs and our global intelligence community enable Imperva to stay ahead of the threat landscape and seamlessly integrate the latest security, privacy and compliance expertise into our solutions.
---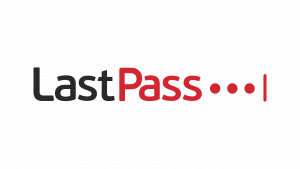 For more than 100,000 businesses of all sizes, LastPass reduces friction for employees while increasing control and visibility for IT with an access solution that's easy to manage and effortless to use. From single sign-on and password management to adaptive authentication, LastPass gives superior control to IT and frictionless access to users. LastPass can help to eliminate employee password reuse, while giving every user their own personalised vault to keep credentials, notes, and information safe using a zero knowledge security model. For IT teams, the LastPass admin console provides complete oversight of employee password management, security policy updates, user provisioning and deprovisioning, deploying authentication methods, federating user logins, and producing reports. To learn more and start securing every entry point, visit LastPass.com
---

Lookout is a leading cybersecurity company. Our mission is to secure and empower our digital future in a privacy-focused world where mobility and cloud are essential to all we do for work and play. We enable consumers and employees to protect their data, and to securely stay connected without violating their privacy and trust. Lookout is trusted by millions of consumers, the largest enterprises and government agencies, and partners such as AT&T, Verizon, Vodafone, Microsoft, Google, and Apple. Headquartered in San Francisco, Lookout has offices in Amsterdam, Boston, London, Sydney, Tokyo, Toronto and Washington, D.C.
---
Education Seminar Sponsor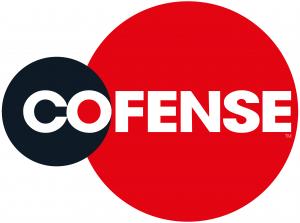 Millions of Ransomware, Business Email Compromise and Credential Harvesting attacks bypass expensive email security solutions every year. They are in your users' inboxes right now.
Cofense is the only company that combines a global network of 30 million people reporting phish with advanced AI-based automation to stop phishing attacks fast. That's why over half of the Fortune 500 trust us.
We're Cofense. We Stop Phish.
Our Phishing Detection and Response platform catches the phishing emails that your secure email gateway inevitably misses. We deliver the technology and insight needed to detect, analyze, and stop phishing attacks.
Cofense® is the leading provider of phishing detection and response solutions. Designed for enterprise organizations, the Cofense Phishing Detection and Response (PDR) platform leverages a global network of nearly 30 million people actively reporting suspected phish, combined with advanced automation to stop phishing attacks faster and stay ahead of breaches. When deploying the full suite of Cofense solutions, organizations can educate employees on how to identify and report phish, detect phish in their environment and respond quickly to remediate threats. With seamless integration into most major TIPs, SIEMs, and SOARs, Cofense solutions easily align with existing security ecosystems. Across a broad set of Global 1000 enterprise customers, including defense, energy, financial services, healthcare and manufacturing sectors, Cofense understands how to improve security, aid incident response and reduce the risk of compromise. For additional information, please visit www.cofense.com or connect with us on Twitter and LinkedIn.
---

CybelAngel provides an innovative solution of data leaks detection on the Internet.
We monitor the Dark Web and the Internet of Things to identify threats that could adversely affect our customers. We identify, in real time, the new risks on the web that target large companies. Every day we detect sensitive data circulating via the Internet without any protection such as passwords, credit cards, confidential documents, etc.
We have automated the entire information search process. This allows us to monitor a large number of sources at a high frequency. When a risk is identified, we perform a detailed human analysis to supplement the detected information. Having eliminated false positives, we then alert the companies, providing them with a precise analysis of the existing risk so they can take appropriate remedial steps.
We offer a service that can be easily integrated into existing security solutions. This service is non-intrusive, does not need to be installed on our customers' IT infrastructure and is based on a list of keywords that includes in particular domain names, IP addresses as well as subsidiary, brand and product names.
When a risk is detected, we alert our customers via a secure interface. This interface makes it possible to manage threats effectively. A control panel facilitates the monitoring of alerts over time, from the detection to the resolution of threats.
---

Cybersixgill's fully automated threat intelligence solutions help organizations fight cyber crime, detect phishing, data leaks, fraud and vulnerabilities as well as amplify incident response – in real-time. The Sixgill Investigative Portal empowers security teams with contextual and actionable alerts along with the ability to conduct real-time, covert investigations. Rich intelligence streams such as Cybersixgill Darkfeed™ harness Cybersixgill's unmatched intelligence collection capabilities and deliver real-time intel into organizations' existing security systems to help proactively block threats. Current customers include enterprises, financial services, MSSPs, governments and law enforcement entities.
---

Illumio, the pioneer and market leader of Zero Trust segmentation, prevents breaches from becoming cyber disasters. Illumio protects critical applications and valuable digital assets with proven segmentation technology purpose-built for the Zero Trust security model. Illumio ransomware mitigation and segmentation solutions see risk, isolate attacks, and secure data across cloud-native apps, hybrid and multi-clouds, data centers, and endpoints, enabling the world's leading organizations to strengthen their cyber resiliency and reduce risk.
---

Synack, the most trusted crowdsourced security testing platform, delivers on-demand security testing, intelligence, and operations through a continuous, offensive SaaS platform with crowdsourced talent. The company combines the world's most skilled and trusted ethical hackers with AI-enabled technology to create a scalable, effective security solution. Headquartered in Silicon Valley with regional offices around the world, Synack protects leading global banks, the top 10 global consulting firms and security companies, DoD classified assets, and over $2 trillion in Fortune 500 revenue. Synack was founded in 2013 by former NSA security experts Jay Kaplan, CEO, and Dr. Mark Kuhr, CTO. For more information please visit us at www.synack.com.
---

Vectra® is a leader in threat detection and response for hybrid and multi-cloud enterprises. The Vectra platform uses AI to detect threats at speed across public cloud, identity, SaaS applications, and data centers. Only Vectra optimizes AI to detect attacker methods—the TTPs at the heart of all attacks—rather than simplistically alerting on "different". The resulting high-fidelity threat signal and clear context enables security teams to respond to threats sooner and to stop attacks in progress faster. Organizations worldwide rely on Vectra for resilience in the face of dangerous cyber threats and to prevent ransomware, supply chain compromise, identity takeovers, and other cyberattacks from impacting their businesses. For more information, visit vectra.ai.
---
Networking Sponsor

Digital Element is the global leader and industry pioneer of IP geolocation technology. Our IP Intelligence solution, NetAcuity®, is deployed by the world's largest online security companies, law enforcement agencies, e-commerce sites, payment providers, analytics companies, ad networks and more.
IP Intelligence is one of the top five techniques used to detect and prevent online fraud. Independently verified as the most accurate IP Intelligence solution available, NetAcuity® is the first line of defence in the battle against online fraud.
The solution can be used for:
Proxy and Tor detection
VPN detection
Login verification
Session highjacking monitoring
Bill to - ship to - IP location
Domain and ISP detection
Hosting traffic identification
NetAcuity® is the only IP solution that is verified by the Media Rating Council. It is a single source IP data solution that is easy to integrate into merchant systems and technology platforms. The solution can be deployed in as little as 20 minutes.
Our clients include Amazon, ASOS, BBC, DoubleVerify, eBay, Dell, JPMorgan Chase & Co, Facebook, Interbanco, Swedbank, Interpol, Experian, Symantec, VeriSign and many more.
---
Branding Sponsor

BlueFinch - experts in data protection. Everything you need to protect your data.
Since 2011, BlueFinch has advised many companies with data protection solutions, consultancy and support. Our knowledgeable team knows how to protect businesses through implemented solutions that safeguard critical company information and uphold applicable compliance regulations.
Whether you are seeking to achieve a higher level of security or consolidate and simplify IT processes. Our trusted advisors will help build bridges between stakeholders and different parts of the organisation, helping our clients achieving their business goals and solve technical IT challenges.
Information and communications technology is essential for organisations to streamline their operations. At BlueFinch, our team of experts support clients with the latest ICT solutions tailored to fit each company's unique needs.
There are many reasons for upgrading and combining different systems into one single business solution. However, this is usually a complex undertaking because data compliance and security requirements change frequently.
BlueFinch advises clients and help them select the best choice for their data protection solutions. Our team of specialists will help your staff to get fully up to speed with standard and custom training. This can be done on-site as well as remotely and can be compiled to your specific needs. Besides standard training sessions, which will usually take one or two days, BlueFinch can also provide one or more experts to work together with your staff to deal with the workload and train-on-the-job at the same time.
If you would like to learn more about how BlueFinch can help your organisation protect its sensitive data and about our Data Security Suite? Please contact sales@bluefinch.com and take a look at our solutions.
---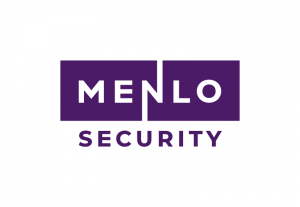 Menlo Security protects organizations from cyberattacks by seeking to eliminate the threat of malware from the web, documents, and email. Our cloud-based Isolation Platform scales to provide comprehensive protection across enterprises of any size, without requiring endpoint software or impacting the end-user experience. Menlo Security is trusted by major global businesses, including Fortune 500 companies and financial services institutions.
---