Strategic Sponsor
BeyondTrust is the worldwide leader in Privileged Access Management (PAM), empowering organizations to secure and manage their entire universe of privileges. Our integrated products and platform offer the industry's most advanced PAM solution, enabling organizations to quickly shrink their attack surface across traditional, cloud and hybrid environments.
The BeyondTrust Universal Privilege Management approach secures and protects privileges across passwords, endpoints, and access, giving organizations the visibility and control they need to reduce risk, achieve compliance, and boost operational performance. Our products enable the right level of privileges for just the time needed, creating a frictionless experience for users that enhances productivity.
With a heritage of innovation and a staunch commitment to customers, BeyondTrust solutions are easy to deploy, manage, and scale as businesses evolve. We are trusted by 20,000 customers, including more than 70 percent of the Fortune 500, and a global partner network. Learn more at www.beyondtrust.com.
---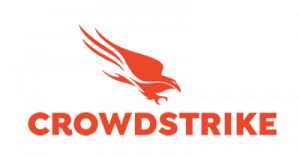 CrowdStrike, a global cybersecurity leader, is redefining security for the cloud era with an endpoint protection platform built from the ground up to stop breaches. The CrowdStrike Falcon platform's single lightweight-agent architecture leverages cloud-scale artificial intelligence (AI) and offers real-time protection and visibility across the enterprise, preventing attacks on endpoints on or off the network. Powered by the proprietary CrowdStrike Threat Graph, CrowdStrike Falcon correlates over 5 billions endpoint-related events per week in real time from across the globe, fueling one of the world's most advanced data platforms for security.
With CrowdStrike, customers benefit from better protection, better performance and immediate time-to-value delivered by the cloud-native Falcon platform.
There's only one thing to remember about CrowdStrike: We stop breaches.
Learn more: https://www.crowdstrike.com/
---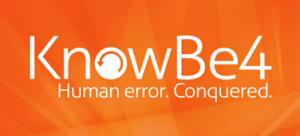 KnowBe4 is the world's largest security awareness training and simulated phishing platform that helps you manage the ongoing problem of social engineering.
The KnowBe4 platform is user-friendly and intuitive. It was built to scale for busy IT pros that have 16 other fires to put out. Our goal was to design the most powerful, yet easy-to-use platform available.
Customers of all sizes can get the KnowBe4 platform deployed into production twice as fast as our competitors. Our Customer Success team gets you going in no time, without the need for consulting hours.
---

We're one of the fastest-growing cyber security companies in the world. Enterprises around the world are increasingly selecting SOCRadar to get proactive by understanding their attack surface and gaining automation-enabled visibility into surface, deep, and dark web. Our customers worldwide leverage our expertise and investment in scalable, innovative solutions to protect their most valuable assets: brand reputation, employees, customers and overall business operations. Visit us at: https://socradar.io/
---
Education Seminar Sponsor

Abnormal Security provides a leading cloud-native email security platform that leverages AI-based behavioral data science to stop business email compromise (BEC) and never-seen-before attacks that evade traditional secure email gateways (SEGs). Abnormal delivers a fundamentally different approach that precisely detects and protects against the widest range of attacks including phishing, malware, social engineering, spam and graymail, supply chain compromise, and internal account compromise.

The Abnormal platform delivers inbound email security, internal and external account takeover protection, and full SOC automation. Abnormal's API-based approach enables customers to get up and running in 15 minutes and can augment a SEG or be used standalone to enhance native Microsoft security protection. Abnormal Security is based in San Francisco, CA. More information is available at abnormalsecurity.com.
---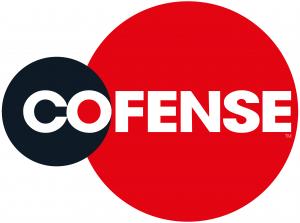 Millions of Ransomware, Business Email Compromise and Credential Harvesting attacks bypass expensive email security solutions every year. They are in your users' inboxes right now.
Cofense is the only company that combines a global network of 30 million people reporting phish with advanced AI-based automation to stop phishing attacks fast. That's why over half of the Fortune 500 trust us.
We're Cofense. We Stop Phish.
Our Phishing Detection and Response platform catches the phishing emails that your secure email gateway inevitably misses. We deliver the technology and insight needed to detect, analyze, and stop phishing attacks.
Cofense® is the leading provider of phishing detection and response solutions. Designed for enterprise organizations, the Cofense Phishing Detection and Response (PDR) platform leverages a global network of nearly 30 million people actively reporting suspected phish, combined with advanced automation to stop phishing attacks faster and stay ahead of breaches. When deploying the full suite of Cofense solutions, organizations can educate employees on how to identify and report phish, detect phish in their environment and respond quickly to remediate threats. With seamless integration into most major TIPs, SIEMs, and SOARs, Cofense solutions easily align with existing security ecosystems. Across a broad set of Global 1000 enterprise customers, including defense, energy, financial services, healthcare and manufacturing sectors, Cofense understands how to improve security, aid incident response and reduce the risk of compromise. For additional information, please visit www.cofense.com or connect with us on Twitter and LinkedIn.
---

Illumio, the pioneer and market leader of Zero Trust segmentation, prevents breaches from becoming cyber disasters. Illumio protects critical applications and valuable digital assets with proven segmentation technology purpose-built for the Zero Trust security model. Illumio ransomware mitigation and segmentation solutions see risk, isolate attacks, and secure data across cloud-native apps, hybrid and multi-clouds, data centers, and endpoints, enabling the world's leading organizations to strengthen their cyber resiliency and reduce risk.
---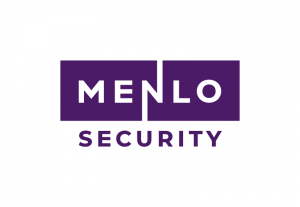 Menlo Security protects organizations from cyberattacks by seeking to eliminate the threat of malware from the web, documents, and email. Our cloud-based Isolation Platform scales to provide comprehensive protection across enterprises of any size, without requiring endpoint software or impacting the end-user experience. Menlo Security is trusted by major global businesses, including Fortune 500 companies and financial services institutions.
---

Securonix is radically transforming all areas of enterprise security with actionable security intelligence. Its purpose-built, advanced security analytics technology mines, enriches, analyzes, scores and visualizes data into actionable intelligence on the highest risk threats from within and outside their environment. Leveraging the latest advances in user and entity behavior analytics (UEBA), machine-learning and artificial intelligent, Securonix predicts, prevents, detects and contains any threat from anywhere with unprecedented accuracy. Globally, customers are using Securonix to address their most basic and complex needs around insider threats, advanced persistent threat detection and monitoring, high privileged activity monitoring, fraud detection, application risk monitoring and access risk management.
---

Vectra® is a leader in threat detection and response for hybrid and multi-cloud enterprises. The Vectra platform uses AI to detect threats at speed across public cloud, identity, SaaS applications, and data centers. Only Vectra optimizes AI to detect attacker methods—the TTPs at the heart of all attacks—rather than simplistically alerting on "different". The resulting high-fidelity threat signal and clear context enables security teams to respond to threats sooner and to stop attacks in progress faster. Organizations worldwide rely on Vectra for resilience in the face of dangerous cyber threats and to prevent ransomware, supply chain compromise, identity takeovers, and other cyberattacks from impacting their businesses. For more information, visit vectra.ai.
---
Networking Sponsor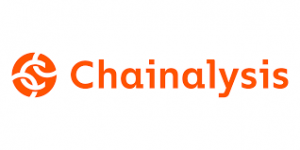 ---

Silobreaker helps business, security and intelligence professionals make sense of the overwhelming amount of data on the web. By providing powerful tools and visualisations that cut through noise and analyse data from hundreds of thousands of open sources, Silobreaker makes it easy for users to monitor and research companies and industries, threats, compromises, actors, instabilities, geopolitical developments or any other topic, incident or event. Customers save time by working more efficiently through large data-sets and improve their expertise, knowledge and decision-making by examining and interpreting contextually relevant data more easily. https://www.silobreaker.com/
---