Strategic Sponsors

BitSight Technologies is transforming how companies manage information security risk with objective, evidence-based security ratings. The company's Security Rating Platform continuously analyzes vast amounts of external data on security behaviors in order to help organizations manage third party risk, benchmark performance, and assess and negotiate cyber insurance premiums. For more information, please visit www.bitsighttech.com or follow us on Twitter (@BitSight).
---

CrowdStrike is the leader in cloud-delivered endpoint protection. Leveraging artificial intelligence (AI), the CrowdStrike Falcon® platform offers instant visibility and protection across the enterprise and prevents attacks on endpoints on or off the network. CrowdStrike Falcon deploys in minutes to deliver actionable intelligence and real-time protection from Day One. It seamlessly unifies next-generation AV with best-in-class endpoint detection and response, backed by 24/7 managed hunting. Its cloud infrastructure and single-agent architecture take away complexity and add scalability, manageability, and speed.
CrowdStrike Falcon protects customers against all cyber-attack types, using sophisticated signatureless AI and Indicator-of-Attack (IOA) based threat prevention to stop known and unknown threats in real time. Powered by the CrowdStrike Threat Graph™, Falcon instantly correlates over 100 billion security events a day from across the globe to immediately prevent and detect threats.
There's much more to the story of how Falcon has redefined endpoint protection but there's only one thing to remember about CrowdStrike: We stop breaches.
CrowdStrike was positioned the highest in ability to execute and furthest in completeness of vision in the 2018 Gartner Magic Quadrant for Endpoint Protection Platforms (EPP).
You can gain full access to CrowdStrike Falcon Prevent™ by starting your free trial here.
---

Illumio, a cybersecurity leader delivering segmentation solutions, prevents the spread of breaches inside data center and cloud environments. Enterprises such as Morgan Stanley, BNP Paribas, Salesforce, and Oracle NetSuite use Illumio to reduce cyber risk and achieve regulatory compliance. The Illumio Adaptive Security Platform® uniquely protects critical information with real-time application dependency and vulnerability mapping coupled with segmentation that works across any data center, public cloud, or hybrid cloud deployment on bare-metal, virtual machines, and containers. For more information, visit www.illumio.com/what-we-do and:
---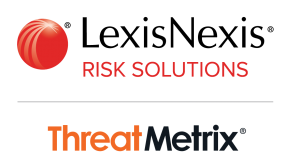 LexisNexis® Risk Solutions leverages comprehensive digital and physical identity intelligence, machine learning and advanced big data analytics to accelerate risk management decisions and fortify fraud defenses for global businesses in over 100 countries. Our solutions combine innovative technology and intuitive analytics with more than 78 billion data records augmented by the digital identity coverage of the ThreatMetrix® Digital Identity Network to deliver a concise 360-degree view of risk at any point in the customer lifecycle. By correlating and consolidating the complex and ever-changing attributes that make up a consumer or business identity, LexisNexis Risk Solutions provides robust, actionable risk insights enabling secure and seamless transactions while limiting friction intelligently across every channel via a multi-layered approach. For more information, please visit
www.risk.lexisnexis.com
.
---

Recorded Future delivers the only complete threat intelligence solution powered by patented machine learning to lower risk. We empower organizations to reveal unknown threats before they impact business, and enable teams to respond to alerts 10 times faster. To supercharge the efforts of security teams, our technology automatically collects and analyzes intelligence from technical, open, and dark web sources and aggregates customer-proprietary data. Recorded Future delivers more context than threat feeds, updates in real time so intelligence stays relevant, and centralizes information ready for human analysis, collaboration, and integration with security technologies. 91 percent of the Fortune 100 use Recorded Future.
---

SailPoint, the leader in enterprise identity governance, brings the Power of Identity to customers around the world. SailPoint's open identity platform gives organisations the power to enter new markets, scale their workforces, embrace new technologies, innovate faster and compete on a global basis. As both an industry pioneer and market leader in identity governance, SailPoint delivers security, operational efficiency and compliance to enterprises with complex IT environments. SailPoint's customers are among the world's largest companies in a wide range of industries, including: 8 of the top 15 banks, 4 of the top 6 healthcare insurance and managed care providers, 9 of the top 15 property and casualty insurance providers, 5 of the top 13 pharmaceutical companies, and 11 of the largest 15 federal agencies.
---

Zscaler enables the world's leading organizations to securely transform their networks and applications for a mobile and cloud-first world. Applications have moved from the data center to the cloud and users are connecting to their workloads from everywhere, but security has remained anchored to the data center. Zscaler is redefining security by moving it out of the data center and into the cloud.
The Zscaler Cloud Security Platform uses software-defined business policies, not appliances, to securely connect the right user to the right application, regardless of device, location, or network. Zscaler offers two service suites. Zscaler Internet Access™ scans every byte of traffic to ensure that nothing bad comes in and nothing good leaks out. Zscaler Private Access™ offers authorized users secure and fast access to internal applications hosted in the data center or public clouds—without a VPN.
Zscaler services are 100% cloud delivered and offer the simplicity, enhanced security, and improved user experience that traditional appliances or hybrid solutions are unable to match. Used in more than 185 countries, the Zscaler multi-tenant, distributed security cloud protects thousands of customers from cyberattacks and data loss, enabling customers to embrace the agility, speed, and cost containment of the cloud—securely.
---
Education Seminar Sponsors

Bitdefender is a global cybersecurity leader protecting over 500 million systems in more than 150 countries. Since 2001, Bitdefender innovation has consistently delivered award-winning security products and threat intelligence for people, homes, businesses and their devices, networks and cloud services. Today, Bitdefender is also the provider-of-choice, used in over 38% of the world's security solutions.
From IoT to Data Centers, from endpoints to hybrid infrastructures – Bitdefender plays a transformational role in how security is best consumed, deployed, and managed. Bitdefender strive to deliver products and services that radically alter the customer's experience with security, in terms of efficacy, performance, ease of use and interoperability.
Learn more at https://www.bitdefender.se/ get security news, trends and insights at https://businessinsights.bitdefender.com/ or connect with us on LinkedIn, Twitter and check our video testimonials.
---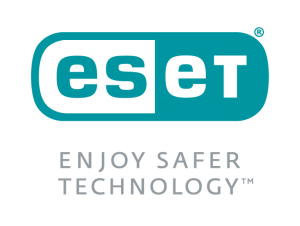 For 30 years, ESET® has been developing industry-leading IT security software and services for businesses and consumers worldwide. With solutions ranging from endpoint and mobile security, to encryption and two-factor authentication, ESET's high-performing, easy-to-use products give consumers and businesses the peace of mind to enjoy the full potential of their technology. ESET unobtrusively protects and monitors 24/7, updating defenses in real-time to keep users safe and businesses running without interruption. Evolving threats require an evolving IT security company. Backed by R&D centers worldwide, ESET becomes the first IT security company to earn 100 Virus Bulletin VB100 awards, identifying every single "in-the-wild" malware without interruption since 2003. For more information visit www.eset.com or follow us on LinkedIn and Facebook.
---

Forcepoint is transforming cybersecurity by focusing on what matters most: people's behavior as they interact with critical data and systems. This human-centric approach to cybersecurity frees employees to innovate by understanding the normal rhythm of user behavior and the flow of data in and out of an organization. Forcepoint behavior-based solutions adapt to risk in real time and are delivered via a converged security platform to protect network users and cloud access, prevent confidential data from leaving the corporate network, and eliminate breaches caused by insiders. Based in Austin, Texas, Forcepoint protects the human point for thousands of enterprise and government customers in more than 150 countries.
Read more about Forcepoint on forcepoint.com or follow us on:
LinkedIn: https://www.linkedin.com/company/forcepoint or Twitter: https://www.twitter.com/forcepointsec
---

ManageEngine is the enterprise IT management division of Zoho Corporation. Established and emerging enterprises – including 9 of every 10 Fortune 100 organizations - rely on our real-time IT management tools to ensure optimal performance of their IT infrastructure, including networks, servers, applications, desktops and more. We have offices worldwide, including the United States, the Netherlands, India, Singapore, Japan, China, and Australia as well as a network of 200+ global partners to help organizations tightly align their businesses and IT.
For more information, please visit - http://www.manageengine.eu/
Company blog - blogs.manageengine.com
LinkedIn - https://in.linkedin.com/company/manageengine
Facebook - http://www.facebook.com/ManageEngine
Twitter - https://twitter.com/manageengine
---
Synack, the most trusted crowdsourced security platform, delivers comprehensive and continuous penetration testing with actionable results. The company combines the world's most skilled and trusted ethical hackers with AI-enabled technology to create a scalable, effective security solution. The Synack platform delivers data-driven insights to help organizations understand their risk from a hacker's perspective and then mitigate that risk with a hacker's help. These insights secure critical infrastructure and leading brands and businesses around the world. Headquartered in Silicon Valley with regional offices around the world, Synack protects leading global banks, federal agencies, DoD classified assets, and close to $1 trillion in Fortune 500 revenue. Synack was founded in 2013 by former NSA security experts Jay Kaplan, CEO, and Dr. Mark Kuhr, CTO. For more information, please visit www.synack.com
---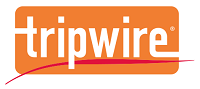 Tripwire is the trusted leader for establishing a strong cybersecurity foundation. Partnering with Fortune 500 enterprises, industrial organizations and government agencies, Tripwire protects the integrity of mission-critical systems spanning physical, virtual, cloud and DevOps environments. Tripwire's award-winning portfolio delivers top critical security controls, including asset discovery, secure configuration management, vulnerability management and log management. As the pioneers of file integrity monitoring (FIM), Tripwire's expertise is built on a 20+ year history of innovation helping organizations discover, minimize and monitor their attack surfaces.
Learn more at https://www.tripwire.com/, get security news, trends and insights at www.tripwire.com/blog, or connect with us on LinkedIn, Twitter and Facebook.
---
Networking Sponsor

Put simply, we are the company that is 100% focused on delivering secure access solutions for people, devices, things and services. For years, enterprises of every size and industry have been trusting our integrated virtual private network, access control, virtual application delivery controllers, and mobile security solutions to enable secure access seamlessly in their organizations.
Every single day, our global team are innovating our products to ensure that you can dramatically boost your workers' productivity, make a smooth and secure transition to the Cloud and ensure that your networks are protected without a burden on IT. We call it Secure Access for the next generation.

Pulse Secure just announced the integration of software-defined Secure Access solutions (SDP) that provide visibility and easy, protected connectivity between users, devices, things and services. This also includes the inclusion of Pulse SDP as an add-on within its award-winning Access Suite. By offering a flexible path to SDP, the company extends its foundation of Zero Trust access for hybrid IT and provides enterprises and service providers with unrivalled provisioning simplicity, security posture fortification and lower total cost of ownership.
Pulse Secure's partner:
Pulse Secure strategic partners are part of a growing and dynamic ecosystem of solution providers that are dedicated to delivering the Pulse Secure platform.
Our partners bring the platform's enterprise security capabilities to companies of all sizes in a wide variety of industries and geographies.
Pulse Secure Access Suite :
The Pulse Secure Access Suite is a fully integrated software and services solution that is simple to purchase, deploy and use. Our customers love the ROi and TCO advantage by combining our market leading Secure Access products. Not to mention the boost in their workers' productivity.
---
Branding Sponsor

OneSpan enables financial institutions and other organizations to succeed by making bold advances in their digital transformation. We do this by establishing trust in people's identities, the devices they use, and the transactions that shape their lives. We believe that this is the foundation of enhanced business enablement and growth. More than 10,000 customers, including over half of the top 100 global banks, rely on OneSpan solutions to protect their most important relationships and business processes. From digital onboarding to fraud mitigation to workflow management, OneSpan's unified, open platform reduces costs, accelerates customer acquisition, and increases customer satisfaction.
Learn more at www.onespan.com
---