Strategic Sponsors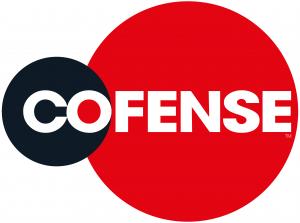 Cofense™, formerly PhishMe, is the leading provider of human-driven phishing defence solutions worldwide. Our collective defence suite combines best-in class incident response technologies with timely attack intelligence sourced from employees. Cofense enables thousands of global organisations to stop attacks in progress faster and stay ahead of breaches. Learn more at www.cofense.com.
---

CrowdStrike is the leader in cloud-delivered endpoint protection. Leveraging artificial intelligence (AI), the CrowdStrike Falcon® platform offers instant visibility and protection across the enterprise and prevents attacks on endpoints on or off the network. CrowdStrike Falcon deploys in minutes to deliver actionable intelligence and real-time protection from Day One. It seamlessly unifies next-generation AV with best-in-class endpoint detection and response, backed by 24/7 managed hunting. Its cloud infrastructure and single-agent architecture take away complexity and add scalability, manageability, and speed.
CrowdStrike Falcon protects customers against all cyber-attack types, using sophisticated signatureless AI and Indicator-of-Attack (IOA) based threat prevention to stop known and unknown threats in real time. Powered by the CrowdStrike Threat Graph™, Falcon instantly correlates over 100 billion security events a day from across the globe to immediately prevent and detect threats.
There's much more to the story of how Falcon has redefined endpoint protection but there's only one thing to remember about CrowdStrike: We stop breaches.
CrowdStrike was positioned the highest in ability to execute and furthest in completeness of vision in the 2018 Gartner Magic Quadrant for Endpoint Protection Platforms (EPP).
You can gain full access to CrowdStrike Falcon Prevent™ by starting your free trial here.
---

Duo Security helps defend organisations against data breaches by making security easy and effective. Duo Beyond, the company's category defining zero-trust security platform, enables organisations to provide trusted access to all of their critical applications, for any user, from anywhere, and with any device. The company is a trusted partner to more than 10,000 customers globally, including Dresser-Rand, Etsy, Facebook, K-Swiss, Random House, Yelp, Zillow, Paramount Pictures, and more. Founded in Michigan, Duo has offices in Ann Arbor and Detroit, as well as growing hubs in Austin, Texas; San Mateo, California; and London, UK. Visit duo.com to find out more.
---

Fidelis Cybersecurity is a leading provider of threat detection, hunting and response solutions. Fidelis combats the full spectrum of cyber-crime, data theft and espionage by providing full visibility across hybrid cloud / on-prem environments, automating threat and data theft detection, empowering threat hunting and optimizing incident response with context, speed and accuracy.
By integrating bi-directional network traffic analysis across your cloud and internal networks with email, web, endpoint detection and response, and automated deception technology, the Fidelis Elevate™ platform captures rich metadata and content that enables real-time and retrospective analysis, giving security teams the platform to effectively hunt for threats in their environment. Fidelis solutions are delivered as standalone products, an integrated platform, or as a 24x7 Managed Detection and Response service that augments existing security operations and incident response capabilities. Fidelis is trusted by Global 1000s and Governments as their last line of defence. Get in the hunt. For more information go to www.fidelissecurity.com
---

IBM Resilient's mission is to help organizations thrive in the face of any cyberattack or business crisis. The industry's leading Incident Response Platform (IRP) empowers security teams to analyze, respond to, and mitigate incidents faster, more intelligently, and more efficiently. The Resilient IRP is the industry's only complete IR orchestration and automation platform, enabling teams to integrate and align people, processes, and technologies into a single incident response hub. With Resilient, security teams can have best-in-class response capabilities. IBM Resilient has more than 150 global customers, including 50 of the Fortune 500, and hundreds of partners globally. Learn more at
www.resilientsystems.com
.
---

Pindrop is the trusted voice anti-fraud and authentication provider of choice for the largest organisations across the globe. Our customers include global Fortune 500 enterprises, who have partnered with us to provide the safest voice ecosystem for consumers. Whether voice engagements occur through the call centre or the next generation of voice assistants, Pindrop is committed to securing every voice interaction.
With over $14B in annual fraud loss attributed to the phone channel, and over $8B wasted on ineffective authentication, it's clear that voice is natively insecure. Pindrop® Panorama was developed as a single platform for passive, multi-factor authentication and fraud detection to reestablish confidence in the voice channel. Today, Panorama applies authentication and fraud intelligence to over 650M calls per year. Pindrop's unique architecture allows the platform to analyse customer calls before they reach a call centre, and continues to identify legitimate and fraudulent engagements throughout the entire lifecycle of the call, including the IVR and agent.
Pindrop's authentication solutions, runs in the background of every call, combining patented PhoneprintingTM technology, voice biometrics, and behavioural analytics to determine if a caller has the right device, voice, behaviour, and CLI to access an account.
Pindrop's anti-fraud solution, Pindrop® Protect, analyses thousands of indicators of anomalous behaviour across the fraud event lifecycle — from CLI spoofing and account mining in the IVR to social engineering attacks against agents.
Pindrop's multi-factor solutions use every facet of a call — audio, voice, and metadata — to provide risk scores and unique prints using Deep Voice™ biometrics along with Phoneprinting™ and Toneprinting™ technologies. These technologies, used in concert with machine learning and a consortium of 650 million phone calls per year, allows Pindrop solutions to provide highly accurate and unrivaled results.
---

Recorded Future delivers the only complete threat intelligence solution powered by patented machine learning to lower risk. We empower organizations to reveal unknown threats before they impact business, and enable teams to respond to alerts 10 times faster. To supercharge the efforts of security teams, our technology automatically collects and analyzes intelligence from technical, open, and dark web sources and aggregates customer-proprietary data. Recorded Future delivers more context than threat feeds, updates in real time so intelligence stays relevant, and centralizes information ready for human analysis, collaboration, and integration with security technologies. 91 percent of the Fortune 100 use Recorded Future.
---
Education Seminar Sponsors

BitSight Technologies is transforming how companies manage information security risk with objective, evidence-based security ratings. The company's Security Rating Platform continuously analyzes vast amounts of external data on security behaviors in order to help organizations manage third party risk, benchmark performance, and assess and negotiate cyber insurance premiums. For more information, please visit www.bitsighttech.com or follow us on Twitter (@BitSight).
---

Cloudflare, Inc. (www.cloudflare.com / @cloudflare) is on a mission to help build a better Internet. Today the company runs one of the world's largest networks that powers more than 10 trillion requests per month, which is nearly 10 percent of all Internet requests worldwide. Cloudflare protects and accelerates any Internet application online without adding hardware, installing software, or changing a line of code. Internet properties powered by Cloudflare have all traffic routed through its intelligent global network, which gets smarter with each new site added. As a result, they see significant improvement in performance and a decrease in spam and other attacks. Cloudflare was recognized by the World Economic Forum as a Technology Pioneer, named the Most Innovative Network & Internet Technology Company for two years running by the Wall Street Journal, and ranked among the world's 50 most innovative companies by Fast Company. Headquartered in San Francisco, CA, Cloudflare has offices in Austin, TX, Champaign, IL, New York, NY, Washington, DC, London, and Singapore.
---

CybelAngel provides an innovative solution of data leaks detection on the Internet.
We monitor the Dark Web and the Internet of Things to identify threats that could adversely affect our customers. We identify, in real time, the new risks on the web that target large companies. Every day we detect sensitive data circulating via the Internet without any protection such as passwords, credit cards, confidential documents, etc.
We have automated the entire information search process. This allows us to monitor a large number of sources at a high frequency. When a risk is identified, we perform a detailed human analysis to supplement the detected information. Having eliminated false positives, we then alert the companies, providing them with a precise analysis of the existing risk so they can take appropriate remedial steps.
We offer a service that can be easily integrated into existing security solutions. This service is non-intrusive, does not need to be installed on our customers' IT infrastructure and is based on a list of keywords that includes in particular domain names, IP addresses as well as subsidiary, brand and product names.
When a risk is detected, we alert our customers via a secure interface. This interface makes it possible to manage threats effectively. A control panel facilitates the monitoring of alerts over time, from the detection to the resolution of threats.
---

SABSA, the world's leading free-use and open-source Security Architecture development, management method and framework is changing the Enterprise Architecture landscape. With SABSA Chartered Security Architects in over 50 countries around the world, SABSA is transforming Information Security, Risk Management, and even Compliance & Audit, into 'Centres of Business Enablement'.
SABSA does not start with technical matters but focuses on the creation of models and frameworks to enable business opportunities while remaining within the risk appetite of real stakeholders, establishing real traceability from business requirements to solutions.
SABSAcourses are the foremost global provider of Accredited SABSA Training, with training locations
spanning Europe, The Middle East, Africa, North America and India. Our diverse range of training and
consulting options allow for an Enterprise Security Architecture solution for organisations of all sizes
and levels of maturity.
---