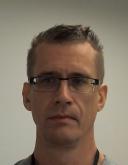 Jörgen Olofsson, Chief Information Security Officer, Praktikertjänst AB
Jörgen Olofsson is an information security specialist with over 20 years' experience in a wide area of disciplines including forensic investigations, penetration testing, security architecture, coding, risk/threat assessments, ISO 27001, PCI-DSS and information security management systems. Jörgen is currently the Chief Information Security Officer at Praktikertjänst,... the largest private dental and health care group in Sweden. Previously, Jörgen has held senior roles in in various industries and government, related to technology and information security. Big fan of old computers and retro gaming more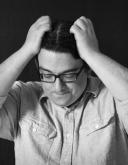 Dimitrios Stergiou, CISO, Trustly
Dimitrios is currently employed as the Group Chief Information Security Officer for Trustly Group AB. He is an experienced senior Information security and Risk professional with over 20 years experience. Before joining Trustly Group AB, Dimitrios held positions at Modern Times Group, NetEnt, Entraction, Innova S.A and Intracom S.A. Dimitrios holds a M.Sc. in Information... Security, as well as an MBA and is a Certified Lead Implementer for ISO 27001:2013, Certified Information Security Manager (CISM), Certified Information Systems Auditor (CISA), Certified Risk and Information Systems Control (CRISC) professional and Certified Information Systems Security Professional (CISSP). Dimitrios is also a certified Certified Information Privacy Manager (CIPM) and Certified Information Privacy Professional (CIPP/E). Dimitrios' Information Security focus lies with: standards compliance, technical security evaluation, risk management, secure development lifecycle, SecDevOps and social engineering. more
Thorsten Foldager Johnsen, Head of Threat Assessment, Danish Center for Cyber Security
Thorsten Foldager Johnsen has been Head of Threat Assessment at the Danish Center for Cyber Security since it was established in 2015. The Danish Center for Cyber Security is a part of the Danish Defence Intelligence Service.
Johan Ericsson, Head of Information Security, Entercard Group
Johan is a well-rounded information security professional with over 25 years of experience in the field. At present, Johan is the Head of Information Security at Entercard, one of Scandinavia's leading credit market companies. In this role, he is responsible for the Information Security Department including the security strategy and principles for identifying information... security risks, improving stability and information quality. Johan is accountable for designing principles for efficient sourcing of IT-security services and monitoring how emerging technologies should be supervised in terms of reporting, metrics and KPIs. Prior to this role, Johan held a number of senior compliance and information security positions in a variety of financial organisations including Handelsbanken. more
Jan Lemnitzer, Cyber Security Policy Expert, JML Cyber Policy Consulting, Department of Digitalisation, Copenhagen Business School
Jan Lemnitzer is an interdisciplinary researcher with a recent focus on cyber norm creation, cyber security policy, cyber insurance, and cyber resilience. Jan is the Founder of JML Cyber Policy Consulting and teaches cyber security policy at the Department of Digitalization, Copenhagen Business School. He holds a PhD from the London School of Economics and has taught... international politics, history, cyber warfare and cyber security at the LSE, Oxford (Christ Church and Pembroke College) and the University of Southern Denmark and was the Director of Studies at the Changing Character of War programme, Oxford University. In January 2018, Jan organised a closed-door Cybersecurity and Defence conference for the Danish TechAmbassador (in cooperation with the European Council of Foreign Relations). more
Leena Kuusniemi, Legal Advisor and Founder, Leegal Oy
Leena Kuusniemi is a legal advisor and founder of Leegal Oy in Helsinki, Finland. She has worked in Legal departments of Rovio Entertainment ("Angry Birds" Finland HQ) and Nokia (Director Legal&IP in Finland HQ, Vancouver BC, Copenhagen) supporting strategic technology licensing, mobile advertising and global privacy, data security and regulatory matters. Leena... Kuusniemi is a Visiting Fellow at the European Centre on Privacy and Cybersecurity (Maastricht University) and Special Advisor of Digital and Technology at Fipra International (Brussels). She has attended several EU Commission Working Groups around privacy, consumer rights and technology platform issues. She has her qualification degree from the University of Helsinki and an additional LL.M. (Law and Information Technology) from the University of Stockholm and has attended Harvard Law School's Internet Law course in 2001. more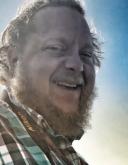 Andy Dyrcz, Head of Cyber Security, Linkfire
Andy Dyrcz is currently the Head of Cyber Security at Linkfire, a smart marketing platform for the creative and music industries headquartered in Copenhagen. Andy has over 15 years of experience within Information Technology and e-Commerce. At Linkfire, Andy is responsible for defining the strategic vision and leading the tactical execution across a full spectrum... of technology services including Technical Operations, Security and Privacy Compliance. He has recruited and built a top-performing Security and Privacy program and created roadmaps to revitalize and optimize complex IT network within a rapidly evolving business climate. Andy manages a global team with direct reports, and operating budget and has spearheaded the GDPR compliance program enabling a privacy first approach to the music marketing industry. Andy is a natural driver able to create key connections, influence decisions, and lead teams. more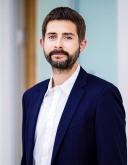 Emil Bisgaard, Partner, Poul Schmith/Kammeradvokaten
Emil Bisgaard specialises in the procurement of IT systems, IT services and the drafting of IT contracts under the EU public procurement directives and the Danish Public Procurement Act. In particular, Emil assists clients with the procurement of IT infrastructure and IT operational services as well as relating contract law issues. He also advises on general contract... law issues. Emil is very experienced in implementing data security in IT contracts, dealing with data security in invitations to tender for IT services and handling disputes in this area. Emil's experience includes implementing data security in IT contracts under the ISO 27000 series and SANS CIS Critical Security Controls and the security of processing under the current and future data protection law rules. Because of his experience in the procurement of IT services, Emil has gained great technical and commercial understanding which supports his legal advice and contributes to a successful project. Emil's assistance is always characterised by the belief that successful IT procurement is when commercial, technical and legal aspects come together. more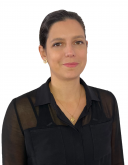 Mariana Pereira, Director of Email Security Products, Darktrace
Mariana Pereira is the Director of Email Security Products at Darktrace, with a primary focus on the capabilities of AI cyber defenses against email-borne attacks. Mariana works closely with the development, analyst, and marketing teams to advise technical and non-technical audiences on how best to augment cyber resilience within the email domain, and how to implement... AI technology as a means of defense. She speaks regularly at international events, with a specialism in presenting on sophisticated, AI-powered email attacks. She holds an MBA from the University of Chicago, and speaks several languages including French, Italian and Portuguese. more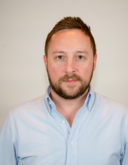 Brett Raybould, EMEA Solutions Architect, Menlo Security
Brett Raybould is EMEA Solutions Architect at Menlo Security, a leader in cloud security. In this role, he is responsible for technical sales, product demonstrations, installations, solution proposals and evaluations. Brett joined Menlo Security in 2016 and discovered how Isolation technology provides a new approach to solving the problems that detection-based systems... continue to struggle with. Passionate about security, Brett has worked for over 15 years for some of the leading vendors specialising in the detection of inbound threats across web and email, and data loss prevention (DLP) including FireEye and Websense. He has represented Menlo Security as a speaker at industry events, including e-Crime & Cybersecurity Congress and Cloud Security Expo. more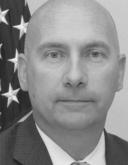 Todd Carroll, CISO, CybelAngel
Todd Carroll joined CybelAngel in January 2019 as part of their expansion into U.S. markets. He serves as their global Chief Information Security Officer and Vice President of Operations leading the U.S. strategy and tactical initiatives. Prior to joining CybelAngel, he retired from the FBI after spending over 20 years in their Cyber/Counterintelligence, Counterterrorism,... and Intelligence Operations programs. more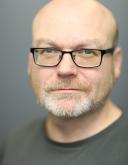 Thom Langford, Security Advocate, SentinelOne
Thom is an industry engaged and sought after information security subject matter expert and speaker. As Security Advocate for SentinelOne Thom is able to further explore his passion of communicating and educating on information security topics to a global audience through storytelling, humour and plain language .He is the founder of (TL)2 Security (tl2security.com),... a strategic Information security Consultancy that focuses on Virtual CISO, strategic business alignment and public speaking/advocacy for hire. As Chief Information Security Officer of Publicis Groupe, Thom was responsible for all aspects of information security risk and compliance as well as managing the Groupe Information Security Programme. Additionally, the role was responsible for business continuity capabilities across the Groupe's global operations. Having successfully built security and IT programmes from the ground up Thom brings an often opinionated and forward-thinking view of security risk, both in assessments and management, but is able to do so with humour and pragmatism (mostly). An international public speaker and award-winning security blogger, Thom contributes to a number of industry blogs and publications. Thom is also the sole founder of Host Unknown, a loose collective of three infosec luminaries combined to make security education and infotainment films. Thom can be found online at both thomlangford.com and @thomlangford on Twitter. more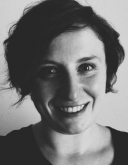 Julia Osseland, Product Manager, CybelAngel
Julia Osseland leads Product Marketing and go-to-market strategies for CybelAngel. Her responsibilities include working with CISOs, to launch innovative solutions fit for their challenges - lately, Asset Discovery and Monitoring. A Sciences-Po Lyon & HEC Montréal graduate, Julia has supported the growth of scales-up in Europe and North America for the... last decade. When she's not shoulder-deep in product datasheets, Julia enjoys spending her time in theatres. more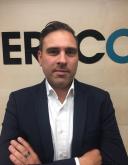 Julian Totzek-Hallhuber, Solution Architect, Veracode
Julian Totzek-Hallhuber is a Solution Architect at Veracode and a security specialist with over 15 years working in IT security. In his various roles he has been responsible for application development, penetration testing and web application security. Julian contributes to several security-related publications, and provides his expert opinion at specialist events... and trade fairs.​ more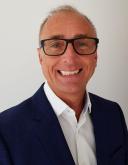 Martin Boreham, Senior Solutions Engineer, BeyondTrust
Martin Boreham is a Senior Solutions Engineer at BeyondTrust where he is constantly building new and existing partnerships with global customer's, providing thought leadership and best practise to drive the BeyondTrust Universal Privilege Management capabilities to align with customer strategy while disrupting the Cyberattack Chain. Martin has worked in IT for over... 25 years, primarily within finance and telco sectors, more recently primarily focusing on DevOps practise and Cloud Infrastructure capabilities. more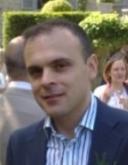 Emilio Rocchi, Senior Solutions Consultant, Lexis Nexis Risk Solutions
Emilio Rocchi is Senior Solutions Consultant Fraud and Identity at LexisNexis® Risk Solutions, based in Amsterdam, The Netherlands, where he has lived since 2000. Before joining LexisNexis, he was a Solutions Consultant specializing in e-Commerce and Latin American payments at Ingenico ePayments. Prior to his 9 years at Ingenico, he worked at Ipswitch, an American... software company as a sales engineer, helping to expand its distribution channel in Europe. He holds a Master's Degree in International Relations from the National University of Rosario in Argentina. He then specialized in Public Administration and Government at the University of Speyer, Germany. He has recently completed a specialization in e-Commerce and e-Business at the Polytechnic University of Madrid. more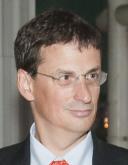 Simon Brady, Managing Editor, AKJ Associates Ltd
Simon is a former journalist, editor and publisher specializing in wholesale financial markets, particularly the technology intensive areas of derivatives, securities trading, cash management and FinTech. He has sat as an Executive Director on the main board of a FTSE-250 listed media company and has spent a lifetime travelling the globe talking to CEOs, CFOs and... government ministers about the trends driving business and finance. His experience has led him to look at cybersecurity as a key component of the value chain and to ask whether firms are really taking cyber threats seriously and why third-parties will force them to. more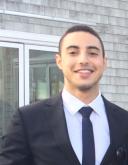 Nour Fateen, Presales Manager, UKI & META, Recorded Future
Nour Fateen is a cybersecurity specialist with over seven years of experience in the industry. Currently at Recorded Future, Nour has spent the last three years helping some of the largest businesses in the world improve their security posture using security intelligence. He has previously held positions in Cisco Systems and Goldman Sachs. Nour received a Master in... Electronic Engineering and Nanotechnology from University College London. more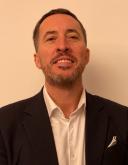 Miles R. Tappin, VP, EMEA, ThreatConnect
Miles R. Tappin, VP, EMEA leads ThreatConnect's efforts in sales, sales engineering, business development and channels through the next phase of growth in the EMEA region. With his 20 years of experience in the cyber security market, he brings an exceptional track record of building and leading teams to deliver breakthrough revenue growth. Tappin joins ThreatConnect... from InfoSys Ltd., where he led their cyber security practice for the EMEA region. Prior to that, he led the DXC Technology and HPE Enterprise Security go-to-market practices in the UK, US, EMEA. more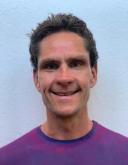 Justin Shaw-Gray, Sales Director, Synack Inc.
Justin Shaw-Gray is the UK&I Sales Director for Synack, the hacker powered security platform. Justin has been in the IT industry for over 20 years and has worked for several startups including Blue Coat, Zscaler and Netskope. In 2018, shortly after joining Synack, Justin was recognized as runner-up in the Security Serious Best Cyber Security Sales Leader... category. This award recognised the sales person who best cuts through industry jargon and delivers what their customers need. Justin is an avid runner. He lives in London with his wife and three kids. more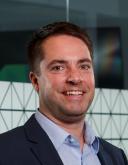 Joe Partlow, CTO, ReliaQuest
Joe Partlow is the CTO of ReliaQuest, a leading Information Security services provider. Joe currently oversees all new research and development efforts and new product initiatives. Joe has been involved with Infosec in some capacity or role for over 20 years, mostly on the defensive side but always impressed by offensive tactics. Current projects and interests include... data analytics at scale, forensics, threat, security metrics & automation, red/purple teaming and artificial intelligence. Outside of Information Security, Joe has led or been involved in many other areas of the business including Web Development, Business Intelligence, Database Administration, Project Management, IT and Operations. Joe has experience in many different business verticals including retail, healthcare, financial, state/local government and the Department of Defense. He is also a regular speaker and contributor at security conferences, groups and associations. Joe has a degree in Computer Information Systems and holds many industry-specific certifications. more
Ashok Sankar, Vice President of Product Marketing, ReliaQuest
Ashok Sankar brings over 25 years of expertise across the technology product strategy, management and marketing discipline. He is currently VP of Solutions Marketing at ReliaQuest, where he partners with the platform and SOC teams in their mission to help organizations reduce security complexity so they can better manage risk and confidently drive measurable... and actionable outcomes. He leads thought leadership and strategic marketing initiatives to drive awareness of unique value propositions across various channels and develop relevant content to foster productive engagements with prospects and customers. Prior to ReliaQuest, he was the Director of Solutions Strategy and Marketing focused on public sector and education markets at Splunk. He is a veteran of the cybersecurity industry and has held leadership roles at various organizations including Raytheon Cyber Products (now Forcepoint), RightNow (acquired by Oracle), SpringCM (acquired by DocuSign), NetSec (acquired by Verizon Business) and IBM. He is a graduate of the Cybersecurity Strategy program from Georgetown University and is an adjunct professor with the Cybersecurity Strategy Masters' program at University of Maryland Global Campus (UMGC). He brings expertise across security, mobile, and cloud technologies and their applications in public sector and commercial industries. Ashok is pragmatic marketing certified, twice, and lives in northern virginia. more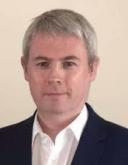 Jamie Moles, Senior Security Engineer, ExtraHop
Jamie has worked in the Computer Industry for over 30 years, focused primarily on Security and Infrastructure technologies. In the early 1990s Jamie was one of the UK's leading experts on Computer Viruses - authoring his own Virus Scanner for MSDOS before joining Symantec as technical support lead for the new Peter Norton range of products, including the new... Norton AntiVirus product. Nowadays Jamie is helping customers understand and mitigate the risk contemporary threats pose to their business. more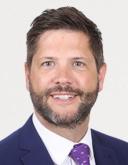 Mark Walmsley, CISO, Freshfields Bruckhaus Deringer
Mark Walmsley is an experienced chief information security officer. He studied law before joining a number of small boutique private investigation agencies. The majority of Marks professional career has been spent within the legal industry, working within litigation before moving to business services where he managed high-value, complex programmes of work. Mark... has led Freshfields' information and cyber security capability for the last five years. Over the past 12 months Mark has had a part-time secondment to the National cyber Security Centre (part of GCHQ) where he helped manage the government and legal industry engagement. more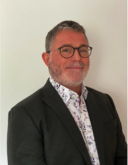 Andy Young, Security Solutions Architect, Keysight Technologies
Andy Young has been involved in application and security testing for over 17 years, and helping customers understand threats & risks posed by threat actors targeting them. In his current role, Andy is responsible for helping SecOps teams continuously measure, manage, and improve their cybersecurity effectiveness with Keysight's Breach and Attack Simulation Platform Threat... Simulator. more