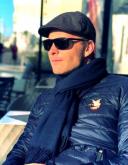 Fredrik Malmström, Head of Group Information Security & Data Privacy, Handelsbanken
My current position as Head of Group Information Security and Data Privacy at Svenska Handelsbanken AB offers a great challenge and opportunity and a good step up after different international positions within retail (Ikea group and Novamedia) where I was Legal Risk and Compliance Manager. Prior to that I was the... Head of the Risk and Compliance Department at IKEA Retail, Distribution and Supply Russia. My areas of responsibility included: HSSE, Enterprise Risk Management, Project Risk Management, Insurance cover, Business Continuity (ERP/CMP/DRP) and Compliance. In previous positions as Risk Manager for IKEA Distribution/Supply, and Country Business Continuity Manager for IKEA Russia, I was focusing on implementing a robust risk management process, developing training programs for the whole organization and creating Business Continuity plans. more
Lena Stenberg Domeij, Director of Compliance, Bank of China (Europe) S.A
Lena is Director of Compliance Bank of China (Europe) S.A and prior to this recent mover she was as Head of Group Compliance (Compliance Officer), at Boliden. She also held positions as Money Laundering Reporting Officer and Data Protection Officer. Lena has a Master of Laws (LL.M.) from Stockholm University combined with a specialization in EU... law and international Law at the University of Fribourg in Switzerland. She has an extensive experience from working with Data Protection, Compliance and Anti Money Launderings as well as internal audits. She is a registered internal auditor, with IIA. Before this, she worked as the Global Head of Governance, Risk, Compliance, Internal Audit and Fraud at Capgemini. more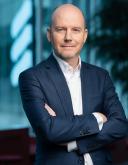 Jan Willekens, Head of Cyber Defense Center, Ericsson
Jan heads the Cyber Defense Center at Ericsson, a global leader in 5G telecommunications technology. There his team defends a company with presence in more than 110 countries and more than 100.000 employees from cyber attacks. Before Ericsson he held the same role at Swedbank.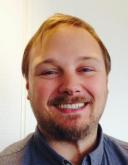 Björn Johrén, CISO, Max Matthiessen AB
Björn is the newly appointed CISO at Max Matthiessen. Prior to this he was the Data Protection Officer at Livförsäkringsbolaget Skandia, ömsesidigt; Försäkringsaktiebolaget Skandia, Skandiabanken, Skandia Investment Management and Skandia Fonder. i.e. for five organisations in Insurance, Banking, Investment Management and Fund Management.
... /> Björn has previously many years of IT management consulting experience and worked for independent organisations as an IT Management consultant, having transitioned from a more technical role. This has created a good knowledge of the technical dilemmas, issues and possibilities and how the business can get the most out of their IT. more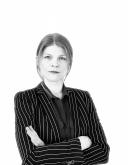 Antje Schütt, Group IT Security Officer, Vattenfall Group
Antje is the Group IT Security Officer at Vattenfall Group and Senior IT Advisor to the CIO. Antje specialises in security and compliance and her current responsibilities includes educating the organisation with the aim to strengthen the security awareness and readiness and the enhancement of the overall IT Security within the Group. Before starting at Vattenfall... Antje has been working in the IT Sector in different branches, such as governmental bodies and private cooperates. Antje has a Masters in Contemporary Diplomacy and a Master in Business Administration. She also published a book on the Influence of Economic Relations on Bilateral Relations. more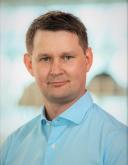 Mads Syska Hasling, Chief Information Security Officer & Head of Financial Crime Prevention, Saxo Bank A/S
...Global Information and Cyber Security/Risk executive with 15+ years' work experience. Leading through leaders, building and maintaining talents. Holds a Master of Science in Software Engineering and multiple security certifications (CISSP, CISM, CSSLP and CRISC). more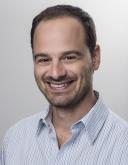 Georgios Kryparos, CISO, Einride
Georgios is currently the Chief Information Security Officer at Einride; making sure that the future of transport is not only clean, safe and efficient but also secure. Georgios previously served as the Head of security at Tink, building the security capabilities of the company and its products from the ground up and helping it during its scale up journey into becoming... a fintech unicorn and part of Visa; a company that sees security as part of its mission and makes sure that all their affiliates and partners share the same aspiration. Georgios has a bit short of 20 years of experience in Information security, primarily in the Telecom and Finance industry and he believes that security work should not be driven by compliance requirements but clear business value. more
Sofia Staaf Frederiksen, Chief Information Security Officer, Apoteket AB
Sofia Staaf Frederiksen is the Chief Information Security Officer at Apoteket. Sofia is specialized in Information security with the ambition to make the topic more accessible and relevant to all employees. With a background from organisations like the Swedish Armed Forces, Riksbanken, Ericsson, and now healthcare and retail she has worked with information... security in different sectors, each with its special set of challenges. more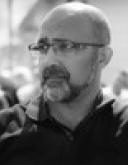 Navaz Sumar, Chief Information Security Officer, TF Bank
IT professional with a wide repertoire of professional qualifications. Navaz has acted as a consultant for governments, private corporations and diplomatic organizations internationally including UBS, H&M and Bank for International Settlements, amongst... others. more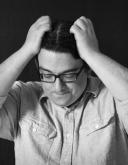 Dimitrios Stergiou, CISO, Trustly
Dimitrios is the Group Chief Information Security Officer for Trustly Group AB. He is an experienced senior Information security and Risk professional with over 20 years experience. Before joining Trustly Group AB, Dimitrios held positions at Modern Times Group, NetEnt, Entraction, Innova S.A and Intracom... S.A. Dimitrios holds an M.Sc. in Information Security, as well as an MBA and is a Certified Lead Implementer for ISO 27001:2013, Certified Information Security Manager (CISM), Certified Information Systems Auditor (CISA), Certified Risk and Information Systems Control (CRISC) professional, Certified Cloud Security Processional (CCSP) and Certified Information Systems Security Professional (CISSP). Dimitrios is also a certified Certified Information Privacy Manager (CIPM) and Certified Information Privacy Professional (CIPP/E). Dimitrios' Information Security focus lies with: standards compliance, technical security evaluation, risk management, secure development lifecycle, SecDevOps and social engineering. more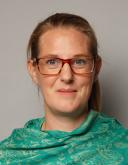 Elin Ryrfeldt, CISO, Axfood
Elin has fifteen years of experience from working with Information Security, Risk Management, Crisis Management and Data Privacy. She is currently CISO at Axfood with a group responsibility for both Information Security and Data Privacy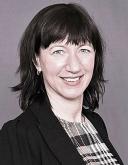 Emma Johansson, Senior Advisor Security, Swedenergy
Emma Johansson is the Senior Advisor Security (national security protection, information and cyber security and emergency preparedness) at Swedenergy. Swedenergy is a non-profit industry and special interest organisation for companies that supply, distribute, sell, and store energy. Swedenergy monitors and promotes the interests of its members and the Swedish... energy sector in general. The organisation has a total of 400 members, which includes state-owned, municipal, and private companies as well as associations within the energy sector. Emma's holds a PhD degree at the Faculty of Philosophy, Education in Management and Coordination of information and cyber security, and defense law at the Swedish National Defense College. more
Magnus Jacobson, Cyber Security Senior Adviser, Swedish Bankers' Association (SBA)
Magnus Jacobson is a Cyber Security Senior Adviser at the Swedish Bankers' Association (SBA). He specializes in governance, compliance, and regulations within financial services and has previous experiences from leading compliance projects and working with information security regulatory developments. Previously, Magnus has had a role at the Swedish Financial Supervisory... Authority as cybersecurity supervisor with focus on banks and in his current role at the SBA, he works with political bodies, policymakers and non-governmental organizations on cyber security policy. He's also advises SBA member banks on cyber security and operational resilience initiatives, and represents Swedish banks at the European Banking Federation cyber security working group. more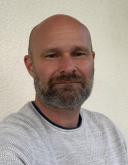 Fredrik Hertz, Financial Services Cybersecurity Lead, Consulting, EY Sweden
Fredrik Hertz is head of Cybersecurity consulting in the Financial Services sector for EY in Sweden. While his focus is banking and insurance, he has a broad background working with consumer products, technology, telecommunications, military services, and law enforcement during more than 20 years in cybersecurity consulting. His experience includes international... multi-year engagements as well as Nordic projects within the areas of data protection, security governance and operating models, product security, and cyber risk management. He is a strong believer of cybersecurity being a diverse competency combining threat and geopolitics, business process skills, regulatory understanding, technical prevention proficiency and not least sound risk management for prioritizing what to do. more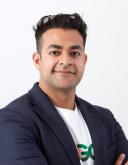 Vijay Kishnani, Lead Cyber Security Engineer, CybelAngel
Vijay Kishnani is the Lead Cyber Security Engineer at CybelAngel. His team focuses on demonstrating the value of CybelAngel to prospective customers by leveraging our technology to identify live data leaks that can be found inside the supply chain. Vijay Kishnani has previously worked with PricewaterhouseCoopers, Merrill Lynch, and Goldman Sachs.
Daniel Brett, CSO and co-founder, CounterCraft
Daniel Brett is the Chief Strategy Officer and co-founder at CounterCraft. Daniel is highly accomplished in achieving outstanding B2B growth for visionary companies and contributes over 15 years of marketing expertise to the business. His deep industry knowledge and understanding of consumer behavior enables him to thrive in new markets and achieve rapid sales success... on a global scale. Formerly responsible for the launch of a dedicated cybercrime division at leading pure-play cybersecurity company, S21sec, he also established a strong track record in international B2B business development at IKUSI, where he capitalized on his talent for innovation and business transformation. Daniel is widely recognized as an authoritative voice on cybersecurity by top industry agendas as well as media outlets such as the BBC. Driven by creativity and known for his energetic optimism, Daniel also brings a healthy dose of British wit to the team and knows from experience that a strong company culture serves as a very powerful commercial asset. "I think anyone with experience in cybersecurity will tell you it grabs you by the scruff of the neck and is impossible to shake off. This, of course, is the best thing about it, because absolutely everyone has a role to play. The CounterCraft solution is focused on behavior, and it's with great pride that I can contribute an expertise that's both integral to the growth of the business, but also the design and technical development of our product." more
Adam Hellstrom, Territory Account Manager, Lookout
Adam Hellstrom has over 10 years' experience in IT Security and is currently leading our regional team in the Nordics at Lookout. He focuses on demonstrating the value of SSE solutions to prospective customers by leveraging Lookout technology to identify potential cloud data security risks and help customers secure their new world where data has moved from on-prem... into the cloud. Adam has previously worked at/with Layer8 IT-Services, Radpoint, Netnordic Sweden AB. more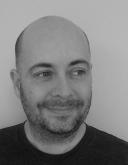 Jason Kent, Hacker in Residence, Cequence Security
For over the last 20 years, Jason has been ethically peering into Client Behavior, Wireless Networks, Web Applications, APIs and Cloud Systems, helping organizations secure their assets and intellectual property from unauthorized access. As a consultant he's taken hundreds of organizations through difficult compliance mine fields, ensuring their safety. ... As a researcher he has found flaws in consumer IOT systems and assisted in hardening them against external attacks. At Cequence Security Jason does research, community outreach and supports efforts in identifying Automated Attacks against Web, Mobile, and API-based Applications to keep Cequence's customers safe. more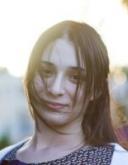 Cher Lingord, TI analyst and SE, Cybersixgil
Cher Lingord is a TI analyst and SE in Cybersixgill. As an SE, she leads the EMEA region efforts and helps organizations better understand the value of TI. Before joining Cybersixgill, Cher served in IDF's unit 8200 as a SIGINT analyst and later specialized in East Asian studies, receiving numerous grants and research scholarships, including 2 directly from... the Japanese government. more
Sebastian Engström, Regional Sales Director, Nordics at Hunters
Sebastian is a podcast host, cybersecurity and personal development enthusiast. He spent the last 12 years in the United States/Silicon Valley pursuing degrees in leadership and working at Qualys, CrowdStrike and Secureworks. Late last year he moved back with his family to Sweden for a higher quality of life. Sebastian represents Hunters NextGen SIEM as a director... for the Nordics, and hosts two podcasts "Nordic Security Podcast" and "High Performance". Detection, response, IR, forensics and threat hunting are the greatest areas of interest to him in cybersecurity. more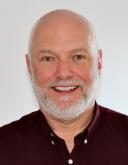 Trevor Dearing, Director of Critical Infrastructure Solutions, Illumio
Trevor is an experienced technology expert, who has been at the forefront of new technologies for nearly 40 years. From the first PCs through the development of multi-protocol to SNA gateways, initiating the deployment of resilient token ring in DC networks and some of the earliest use of firewalls. Working for companies like Bay Networks, Juniper and Palo Alto Networks... he has led the evangelisation of new technology. Now at Illumio he is working on the simplification of segmentation in Zero Trust and highly regulated environments. more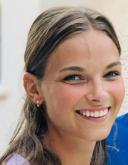 Linnea Skärdin, Cyber Technology Specialist, Darktrace
Linnea Skärdin MSc, graduate of Sweden's prestigious Upsala University, is an accomplished cyber professional with a wealth of experience across multiple sectors within the tech ecosystem. Trained in both in the social and natural sciences, Linnea's interdisciplinary background offers her a unique and personable way-in to the provision of cyber defence.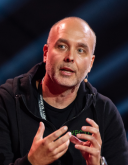 Teppo Halonen, Regional Director Northern Europe, Vectra AI
Experienced business and technology executive Teppo Halonen is leading the Northern Europe business at Vectra AI since 2020. With over 20 years of experience in outsourcing services, carrier and enterprise infrastructure and information security, he has built high performing sales teams and business partnerships. Teppo started out his career in SW engineering and... later moved towards business development and sales leadership. Prior to joining Vectra, he served as CRO at Frosmo, Regional VP at Riverbed and a SVP at Tieto. He has a M.Sc. degree in Computer Science and Networks. more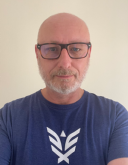 Matthew West, Solutions Architect, Synack
Matthew West has been involved in Cybersecurity for over 20 years and has worked with various companies and organizations ranging from energy suppliers and financial organisations to government and defence. His focus has been consulting within the penetration testing and vulnerability management sectors. Matthew joined Synack in May 2021 as a Solutions Architect... for the Southern Europe, Benelux and Nordic regions. more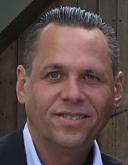 Martin Szabo, Sales Director Nordics & Benelux, Synack
Martin Szabo is Sales Director for Nordics and Benelux at Synack. He has over 25 years experience in the IT industry, the past 15 within cybersecurity. Martin has worked for companies like Microsoft, Oracle, Quest Software and joined Synack from SailPoint.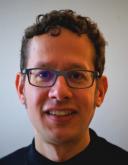 Alain Salesse, Senior Sales Engineer, Cofense
Alain Salesse is a Senior Sales Engineer Cofense. Alain has spent 25 years working for and with large enterprises and service providers to improve the efficiency and value of their IT operations and security services through the effective use of systems management technologies. In his current position Alain helps organisations to better protect themselves against... phishing attacks. more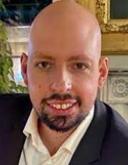 Jonas Hedquist, Commax Sweden
Jonas is one of LastPass Senior Partners in Sweden. Currently working for Commax, he focuses predominantly on Cyber & IT Security, where he helps hundreds of partners deliver the value of strengthening and improving their end-customers cybersecurity. He is very passionate about raising awareness around vulnerability to cyber-attacks at the workplace. Jonas... will be presenting how LastPass acts as the perfect solution to protect your entire organisation from cybercrime due to poor management of passwords. more
Durval Batista, Regional Manager, LastPass
Durval Baptista is a Cyber Security Specialist working primarily with clients and partners in the Nordic region for LastPass. As both an experienced Solutions Consultant and a decorated speaker, Durval Batista has a wealth of knowledge of the LastPass Solution. During his presentation he will be talking about how passwords are one of the weakest... links in the cybersecurity chain, the truth of people's password habits and how vulnerable businesses are to eCrime from poor password hygiene. more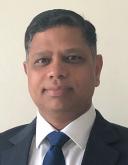 Sachin Thombre, Senior Cybersecurity Solutions Specialist, Imperva
More information to follow.