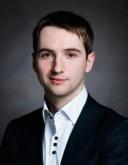 Morgan Hotonnier, Acting Head of Group Security, Kindred Group
Morgan has almost a decade of experience working in information security in multiple roles across the financial and gambling sectors. His most recent projects include but are not limited to vendor security assessment, physical security, cloud security and data classification and protection. Morgans' security philosophy is focused on building pragmatic security controls... that are user friendly in order to protect and defend digital assets. Morgan maintains a weekly security newsletter at Kindred Group and also shares his passion for all things security by hosting a podcast called "Le Comptoir Sécu" in french for the passed 6 years, covering recent data breaches and exciting new security initiatives. more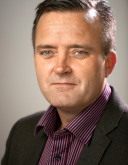 Jan Olsson, Police Superintendent, Swedish Police Authority, Swedish Cybercrime Center, SC3
Jan Olsson has 28 years of experience in police work and over the past 10 years, he has worked specifically against fraud. He was formerly coordinator at the National Fraud Center at the police and has since November 2018 been at Swedish Cybercrime Center, S3C. Jan is a celebrated national and international lecturer and expert in media on issues related to cybercrime... and fraud. more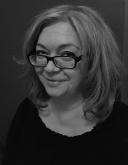 Helena Wall, Head of Fraud Intelligence, Nordea
Helena has worked in Nordea for 19 years and has been focusing on Online and Cyber related security and Fraud for the last 10 years. Helena is currently heading the Fraud Intelligence team, within Fraud Management, which supports Nordea and its customers and stakeholders with insights and advice. Helena is, since 2016, a Certified International Fraud Examiner by ACFE.
Marc Lueck, CISO Northern Europe, Zscaler
Marc is a senior security practitioner with over 20 years of experience crossing multiple industry sectors, from financial services to publishing. With a strong technical background, Marc has spent the past ten years leading security improvement programmes for the likes of Pearson, T-Systems and Symantec. He is also an advisory board member of ClubCISO, a security... leadership peer group. more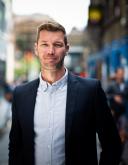 Jason Steer, Director of EMEA Presales, Recorded Future
Jason is a techie at heart and has built and broken computers and networks since 1996! Jason has worked at a number of successful technology companies over the past 15 years, including IronPort, Veracode & FireEye. Jason has worked as a media expert with the BBC, CNN & Al Jazeera and has worked with both the EU and UK Governments on cybersecurity strategy.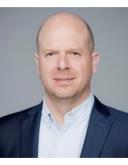 Nicolas (Nico) Fischbach, Global Chief Technology Officer, Forcepoint
As Global CTO, Nico drives corporate level vision, defines the research agenda and pilots technology and architecture roadmaps which underpin Forcepoint's human-centric cybersecurity solutions. He is responsible for company-wide innovation as well as Forcepoint Security Labs, and is instrumental in developing thought leadership for the brand. In addition, Nico leads... the office of the CTO, pilots C-level engagements with chief security strategists and architects, and sponsors University R&D partnerships and Raytheon technology transfers. Prior to this role, Nico led Forcepoint's cloud-first transformation as the CTO for the company's cloud security business, where he oversaw technical direction and innovation. Before joining Forcepoint, he spent 17 years at Colt, a global B2B service provider, starting as a senior network engineer and being ultimately responsible for company-wide strategy, architecture and innovation. Under his leadership Colt received significant industry awards as a SDN, NFV and telco transformation pioneer. Nico is a recognized authority on Service Provider security as well as on next-generation network and cloud architectures, holding a master's degree in networking and distributed computing from Pierre and Marie Curie University, a master's degree in computer science from Institute of Information Technology and a bachelor's degree in computer science from the Robert Schuman University Institute of Technology. He is also an advisory board alumni of a number of companies and devotes time to the community as a member of The Honeynet Project, a research organization dedicated to internet security. more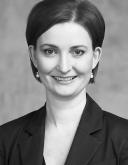 Kristine Helen Falgren, Special Advisor, Ministry of Foreign Affairs of Denmark
Kristine Helen Falgren has extensive experience in working with innovation in both Iceland and Denmark. Her main focuses have been to support business development for startups working with ICT and commercialization of research within ICT. From 2014-2018 she was the CEO of an investment company owned by the IT University of Copenhagen that invests in both startups... and spinouts. Kristine is currently working as a special advisor for the tech team at Invest in Denmark in the Ministry of Foreign Affairs of Denmark. As an advisor for Invest in Denmark, she is focused on supporting FdI where the business model is extensively based on digital and emergent technologies and furthermore responsible for promoting Denmark internationally as an attractive test-bed for digital development. A recent ongoing project is an international marketing campaign on AI, more specifically the ethical and responsible use of AI – an area where Denmark aims to be a front-runner. Kristine has been very active in both the Icelandic and Danish start-up scene and participated in several start-up competitions as a judge as well as having organized and co-organised many startup events and conferences. She has sat in several boards in tech startups and also been the CEO of a robotics company. Kristine holds an MBA from Reykjavik University. more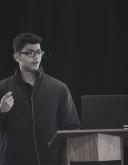 Siddharth Sharath Kumar, Product Evangelist, ManageEngine
Siddharth Sharath Kumar is a product evangelist for Log360, ManageEngine's comprehensive SIEM solution. He authors technical e-books, hosts webinars on IT security and compliance, and regularly presents at ManageEngine's seminars and at industry events across the globe.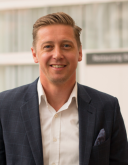 Marcus Brandel, Head of Card fraud prevention, Swedbank AB
Marcus Brandel works as Head of Card fraud Prevention at Swedbank Group. He has a broad experience, +13 years, from various commercial and strategic roles within Swedbank, mostly in the retail and investment banking sector. The latest positions includes leadership roles within Card Payments, fraud prevention and e-commerce credit and risk optimization. Marcus has... been working extensively with the fraud requirements within PSD2 RTS, fraud from a holistic perspective trying to connect payment fraud with card fraud, as well as with introducing machine learning systems for fraud prevention into Swedbank card issuing organization. more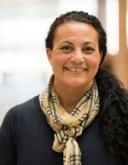 Ulrika Sundling, Information Security Officer, Uppsala University
Ulrika Sundling works as an Information Security Officer at Uppsala University since January 2017. Ulrika also holds a BSc in Computer Engineering and prior to January 2017, worked as a Police Superintendent at the Swedish Police Authority, Department of National Operations (NOA), leading work related to fighting Cybercrime issues.
As an Information Security... Officer at Uppsala University, Ulrikas' overall responsibility is to ensure that the information processed and kept by Uppsala University is well protected and handled securely. Key areas of responsibility involve making sure that Uppsala university can provide policies and guidelines, perform information classifications and risk analysis. Education and training (raising awareness) are also very important priority for Ulrika.
more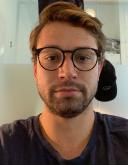 Rijk Vonk, Regional Director Benelux & Nordics, Synack
Rijk Vonk is currently Regional Director Benelux & Nordics for Synack. After several years in IT sales roles, noticing that security wasn't part of standard security processes, he moved to a cybersecurity position at Synack. Feeling the pain that many companies struggle with regarding cybersecurity for their digital assets, Rijk has chosen to spend his time... helping companies protect this area of their assets. As he says, "I demand my digital assets are protected. It should be a 2-way street". Prior to Synack Rijk held roles at HP, Avnet, and Cannon. Rijk has an International Finance Management degree from Hogeschool van Amsterdam. more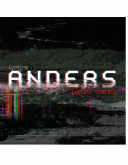 Anders Nilsson, CTO, ESET
Anders Nilsson is a renowned Swedish IT security expert working for ESET. Anders has more than 20 years of IT-security industry experience.
He has a strong interest in malware and hacking, and is a co-founder of the IT-security conference Security Fest.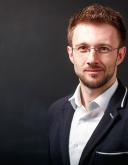 Liviu Arsene, Global Cybersecurity Researcher, Bitdefender
Liviu Arsene is a Global Cybersecurity Researcher for Bitdefender, with a strong background in security and technology. Researching global trends and developments in cybersecurity, he focuses on advanced persistent threats and security incidents while assessing their impact in critical public and private business infrastructures. His passions revolve around innovative... technologies and gadgets, focusing on their security applications and long-term strategic impact. more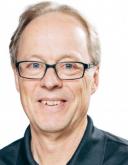 Richard Kirk, Vice President EMEA, Illumio
Mr. Kirk has 20+ years of experience leading technology evolution and adoption in the European market where he's developed a reputation for being a change agent and strong business partner for the organizations he's worked with. Mr. Kirk has spent many years working in both large and small software companies, across many different... technology domains and international markets. He's spent a great deal of his career focused on the software security industry and is a great ally when helping companies tackle the complex technical and business challenges they face. Mr. Kirk holds a BSc from Northumbria University (Newcastle Polytechnic) and an MSc in Software and Systems Security from the University of Oxford. more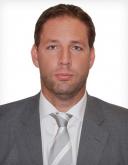 Jonas Danson, Senior Group Security Advisor, Ericsson
Jonas Danson is working in the Ericsson Group Security's global information security team. This team steers and coordinates Ericsson's overall efforts on cyber and information security, privacy and overall risk management, within this area in support to the fulfillment of Ericsson's business objectives. Jonas Danson brings... to the table the combination of operational background and Group Function experience where the combination of cyber and information security, continuity and crisis management makes up a strong foundation for the discussion on what makes an organisation cyber resilient. more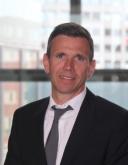 Thomas Norlin, Regional Sales Manager - Nordics, BitSight Technologies
Thomas helps BitSight clients in the Nordic region to reduce risk by managing 3rd party supplier Cyber Risk as well as measuring their own Cyber Security performance. He has 20 years experience within the Cyber Security field before joining BitSight.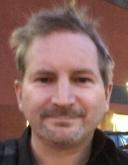 Shane Murion, Security Specialist, Skandia Bank
Shane has worked with computer systems for over 30 years as a researcher, consultant and developer. Shane is currently part of the Application Security team at Skandia which provides guidance, training, analysis and security testing as part of the concern's secure development process. Shane has worked at Skandia since graduating from a masters in Cyber Forensics... from Edinburgh Napier in 2017. more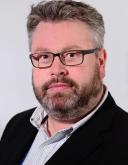 Mikael Wikstrom, Sales Engineer, SailPoint
Mikael Wikstrom works as a SailPoint Sales Engineer and Cybersecurity Technical Advisor covering the Nordic and Baltic regions, where he assists enterprises and organizations in defining strategy around, and adoption o,f an integrated Identity Governance Platform. Mikael has more than 30 years' experience in the cybersecurity software industry, where he has... led teams in the development and implementation of complex cybersecurity solutions with a focus on Identity Governance, Identity Management and Access Management in a wide range of organizations and enterprises. more