Strategic Sponsors

At Cloudflare, our mission is to help build a better Internet. Cloudflare's global cloud platform delivers a broad range of network services with integrated, purpose-built products to enterprises, making them more secure, enhancing the performance of their business-critical applications and eliminating the cost and complexity of managing individual network hardware. Cloudflare protects entire corporate networks, helps customers build Internet-scale applications efficiently, accelerate any website or Internet application, ward off DDoS attacks, and can help you on your journey to Zero Trust.
Internet properties powered by Cloudflare have all web traffic routed through its intelligent global network with data centers in over 270 cities, which gets smarter with every request. As a result, customers like Allianz and Thomson Reuters and many more, are seeing significant improvements in performance, reliability and a decrease in attacks.
---

Defenders have always sought the high ground in order to see farther and turn back attacks. Corelight delivers a commanding view of your network so you can outsmart and outlast adversaries. We capture, interpret, and connect the data that means everything to defenders. Based in San Francisco, Corelight is an open-core company founded by the creators of Zeek, the widely-used NSM tool and providing an Open NDR Platform. ​
---

CrowdStrike, a global cybersecurity leader, is redefining security for the cloud era with an endpoint protection platform built from the ground up to stop breaches. The CrowdStrike Falcon platform's single lightweight-agent architecture leverages cloud-scale artificial intelligence (AI) and offers real-time protection and visibility across the enterprise, preventing attacks on endpoints on or off the network. Powered by the proprietary CrowdStrike Threat Graph, CrowdStrike Falcon correlates over 5 billions endpoint-related events per week in real time from across the globe, fueling one of the world's most advanced data platforms for security.
With CrowdStrike, customers benefit from better protection, better performance and immediate time-to-value delivered by the cloud-native Falcon platform.
There's only one thing to remember about CrowdStrike: We stop breaches.
Learn more: https://www.crowdstrike.com/
---

Technological leader in real-time cyber threat detection, Gatewatcher has been protecting the critical networks of the largest companies and public institutions since 2015.
Its vision is to offer a flexible (cloud, on-premise, hybrid), innovative and AI-friendly approach, without disrupting the existing architecture to allow cybersecurity teams to be more efficient in prioritizing their remediation actions.
Our solutions provide an immediate improvement to current and future cybersecurity challenges by responding to the new detection needs of organisations. They combine machine learning algorithms with various network traffic analysis methods and are designed to be scalable and immediately operational for easy integration into SOCs.
Gatewatcher NDR is a network detection and response platform that can reliably identify malicious actions and suspicious behaviour by mapping all assets on the IS. Combining this capability with unprecedented encrypted network flow analysis, it provides a 360-degree model of the level of cyber risk associated with each connection between assets and users, for an unprecedented level of detection and visibility.
Gatewatcher CTI is a Threat Intelligence offer aimed at providing an immediate improvement in your level of protection. Its exclusive technology combines machine learning and big data processing to generate in a very short time a high quality information flow on cyber threats specifically targeting your activity. The offer is also available as an analysis and investigation platform.
Gatewatcher Analyser is a sandboxing-type offer that assesses the dangerousness of potentially malicious files and URLs in a controlled environment and gives SOC and CERT teams an initial estimate of a malware's malicious capabilities, its communication with the outside world and any modifications made to the system.
---

Since 2004, Mandiant has been a trusted partner to security-conscious organizations. Effective security is based on the right combination of expertise, intelligence, and adaptive technology, and the Mandiant Advantage SaaS platform scales decades of frontline experience and industry-leading threat intelligence to deliver a range of dynamic cyber defense solutions. Mandiant's approach helps organizations develop more effective and efficient cyber security programs and instills confidence in their readiness to defend against and respond to cyber threats.
---

Palo Alto Networks is the world's cybersecurity leader. We innovate to outpace cyberthreats, so organizations can embrace technology with confidence. We provide next-gen cybersecurity to thousands of customers globally, across all sectors. Our best-in-class cybersecurity platforms and services are backed by industry-leading threat intelligence and strengthened by state-of-the-art automation. Whether deploying our products to enable the Zero Trust Enterprise, responding to a security incident, or partnering to deliver better security outcomes through a world-class partner ecosystem, we're committed to helping ensure each day is safer than the one before. It's what makes us the cybersecurity partner of choice.
Palo Alto Networks ist das weltweit führende Unternehmen im Bereich der Cybersicherheit. Wir entwickeln Innovationen, um Cyberbedrohungen voraus zu sein, damit Unternehmen die Technologie mit Vertrauen nutzen können. Wir bieten Tausenden von Kunden auf der ganzen Welt und in allen Branchen Cybersicherheit der nächsten Generation. Unsere erstklassigen Cybersicherheitsplattformen und -services werden von branchenführenden Bedrohungsdaten unterstützt und durch modernste Automatisierung gestärkt. Ob wir unsere Produkte einsetzen, um das Zero Trust Enterprise zu ermöglichen, auf einen Sicherheitsvorfall reagieren oder über ein erstklassiges Partner-Ökosystem bessere Sicherheitsergebnisse erzielen – wir setzen uns dafür ein, dass jeder Tag sicherer ist als der vorherige. Das macht uns zum bevorzugten Partner im Bereich Cybersicherheit.
---

Proofpoint, Inc. (NASDAQ: PFPT) is a leading cybersecurity and compliance company that protects organizations' greatest assets and biggest risks: their people. With an integrated suite of cloud-based solutions, Proofpoint helps companies around the world stop targeted threats, safeguard their data, and make their users more resilient against cyber attacks. Leading organizations of all sizes, including more than half of the Fortune 1000, rely on Proofpoint for people-centric security and compliance solutions that mitigate their most critical risks across email, the cloud, social media, and the web. More information is available at www.proofpoint.com.
---
Education Seminar Sponsors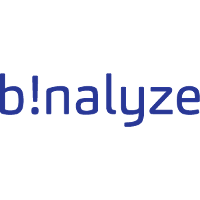 Binalyze is the world's fastest and most comprehensive enterprise forensics solution. Our
software remotely, securely and automatically collects more than 160 digital forensic artifacts in under 10 minutes.
With evidence collected, our Timeline, Triage, interACT and DRONE product modules help you analyse, collaborate and complete incident response investigations quickly to dramatically reduce dwell time and make reporting compliance simpler.
Binalyze saves you time, reduces cyber security operational costs in your SOC and helps you prevent financial and reputational losses associated with cyber attacks
---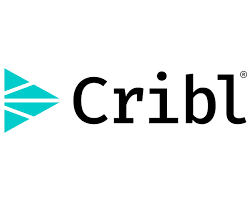 For further information, please visit https://cribl.io/
---

Recorded Future is the world's largest provider of intelligence for enterprise security. By combining persistent and pervasive automated data collection and analytics with human analysis, Recorded Future delivers intelligence that is timely, accurate, and actionable. In a world of ever-increasing chaos and uncertainty, Recorded Future empowers organisations with the visibility they need to identify and detect threats faster; take proactive action to disrupt adversaries; and protect their people, systems, and assets, so business can be conducted with confidence. Recorded Future is trusted by more than 1,000 businesses and government organisations around the world. Learn more at recordedfuture.com.
---

See. Solve. Secure.
The Red Sift Digital Resilience Platform is the first highly scalable cloud platform built for mid to large-sized organizations to see, solve, and secure the greatest vulnerabilities across their digital infrastructure. Powered by machine learning, it helps organizations like Domino's, ZoomInfo, Athletic Greens, Pipedrive, and top global law firms shut down digital impersonation, stop brand abuse, and continuously protect their perimeter.
By providing comprehensive coverage of an organization's digital footprint through best-in-class discovery and monitoring, we enable our users to proactively uncover threats within email, discover lookalike domain abuse, and spot vulnerabilities across their network perimeter. Paired with sophisticated remediation capabilities, Red Sift provides the tools to shut down phishing and ensure ongoing compliance with email and web security protocols.
Crucially, all applications have been built on top of the unified Red Sift Platform resulting in an interoperable suite of cybersecurity applications that share data and processes. In addition, all Red Sift applications easily integrate with an organization's existing security stack for less manual work and faster incident response times.
---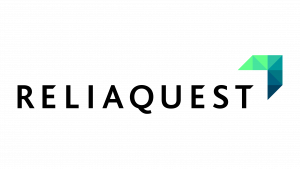 ReliaQuest, a global leader in cybersecurity, helps organizations achieve consistent security outcomes. ReliaQuest GreyMatter is a SaaS-based, unified threat detection, investigation and response platform aimed at reducing security complexity. Enhanced threat detection speeds response by force multiplying teams with curated integration and automation applied across the security operations process. Hundreds of security leaders trust ReliaQuest to deliver Open XDR outcomes--driving greater efficacy, efficiency and resilience, giving them the confidence to proactively advise on and manage risk for the business. ReliaQuest is a private company headquartered in Tampa, Fla., with five global locations. For more information, visit www.reliaquest.com.
---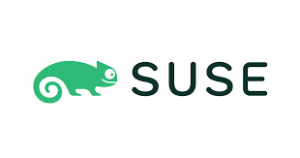 SUSE is a global leader in innovative, reliable and secure enterprise-grade open source solutions, relied upon by more than 60% of the Fortune 500 to power their mission-critical workloads. We specialize in Business-critical Linux, Enterprise Container Management and Edge solutions, and collaborate with partners and communities to empower our customers to innovate everywhere – from the data center, to the cloud, to the edge and beyond.
SUSE puts the "open" back in open source, giving customers the agility to tackle innovation challenges today and the freedom to evolve their strategy and solutions tomorrow. The company employs more than 2,000 people globally. SUSE is listed on the Frankfurt Stock Exchange.
For more information, visit https://www.suse.com/
---
Networking Sponsor

Since 2003, Mimecast has stopped bad things from happening to good organizations by enabling them to work protected. We empower over 40,000 customers to mitigate risk and manage complexities across a threat landscape driven by malicious cyberattacks, human error, and technology fallibility. Our advanced solutions provide proactive threat detection, brand protection, awareness training, and data retention capabilities evolving workplaces need today. Mimecast transforms email and collaboration security into the eyes and ears of organizations worldwide.
---
Branding Sponsor

Netskope, a global cybersecurity leader, is redefining cloud, data, and network security to help organizations apply zero trust principles to protect data. Fast and easy to use, the Netskope platform provides optimized access and zero trust security for people, devices, and data anywhere they go. Netskope helps customers reduce risk, accelerate performance, and get unrivaled visibility into any cloud, web, and private application activity. Thousands of customers, including more than 25 of the Fortune 100, trust Netskope and its powerful NewEdge network to address evolving threats, new risks, technology shifts, organizational and network changes, and new regulatory requirements. Learn how Netskope helps customers be ready for anything on their SASE journey, visit netskope.com.
---