Strategic Sponsor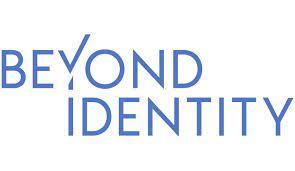 For more information please visit https://www.beyondidentity.com/
---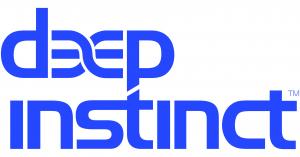 Deep Instinct takes a prevention-first approach to stopping ransomware and other malware using the world's first and only purpose-built, deep learning cybersecurity framework. We predict and prevent known, unknown, and zero-day threats in <20 milliseconds, 750X faster than the fastest ransomware can encrypt. Deep Instinct has >99% zero-day accuracy and promises a <0.1% false positive rate. The Deep Instinct Prevention Platform is an essential addition to every security stack—providing complete, multi-layered protection against threats across hybrid environments. For more information, visit www.deepinstinct.com and follow us on LinkedIn and Twitter.
---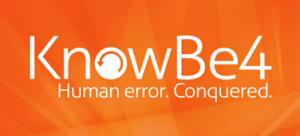 KnowBe4 is the world's largest security awareness training and simulated phishing platform that helps you manage the ongoing problem of social engineering.
The KnowBe4 platform is user-friendly and intuitive. It was built to scale for busy IT pros that have 16 other fires to put out. Our goal was to design the most powerful, yet easy-to-use platform available.
Customers of all sizes can get the KnowBe4 platform deployed into production twice as fast as our competitors. Our Customer Success team gets you going in no time, without the need for consulting hours.
---

Since 2004, Mandiant has been a trusted partner to security-conscious organizations. Effective security is based on the right combination of expertise, intelligence, and adaptive technology, and the Mandiant Advantage SaaS platform scales decades of frontline experience and industry-leading threat intelligence to deliver a range of dynamic cyber defense solutions. Mandiant's approach helps organizations develop more effective and efficient cyber security programs and instills confidence in their readiness to defend against and respond to cyber threats.
---

OneTrust is the #1 fastest growing and most widely used technology platform to help organizations be more trusted, and operationalize privacy, security, and governance programs. More than 7,500 customers, including half of the Fortune 500, use OneTrust to comply with the CCPA, GDPR, LGPD, PDPA, ISO27001 and hundreds of the world's privacy and security laws.
The OneTrust platform is powered by the OneTrust Athena™ AI, and our offerings include OneTrust Privacy, OneTrust PreferenceChoice™, OneTrust Vendorpedia™, OneTrust GRC, OneTrust Ethics, OneTrust DataGuidance™, OneTrust DataDiscovery™, and OneTrust DataGovernance™.
Learn more: OneTrust.com and LinkedIn.
---

Recorded Future is the world's largest provider of intelligence for enterprise security. By combining persistent and pervasive automated data collection and analytics with human analysis, Recorded Future delivers intelligence that is timely, accurate, and actionable. In a world of ever-increasing chaos and uncertainty, Recorded Future empowers organisations with the visibility they need to identify and detect threats faster; take proactive action to disrupt adversaries; and protect their people, systems, and assets, so business can be conducted with confidence. Recorded Future is trusted by more than 1,000 businesses and government organisations around the world. Learn more at recordedfuture.com.
---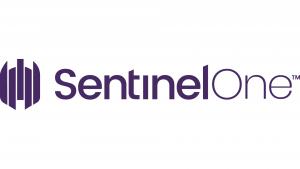 SentinelOne's cybersecurity solution encompasses AI-powered prevention, detection, response and hunting across endpoints, containers, cloud workloads, and IoT devices in a single autonomous platform.
---
Education Seminar Sponsor

CybelAngel provides an innovative solution of data leaks detection on the Internet.
We monitor the Dark Web and the Internet of Things to identify threats that could adversely affect our customers. We identify, in real time, the new risks on the web that target large companies. Every day we detect sensitive data circulating via the Internet without any protection such as passwords, credit cards, confidential documents, etc.
We have automated the entire information search process. This allows us to monitor a large number of sources at a high frequency. When a risk is identified, we perform a detailed human analysis to supplement the detected information. Having eliminated false positives, we then alert the companies, providing them with a precise analysis of the existing risk so they can take appropriate remedial steps.
We offer a service that can be easily integrated into existing security solutions. This service is non-intrusive, does not need to be installed on our customers' IT infrastructure and is based on a list of keywords that includes in particular domain names, IP addresses as well as subsidiary, brand and product names.
When a risk is detected, we alert our customers via a secure interface. This interface makes it possible to manage threats effectively. A control panel facilitates the monitoring of alerts over time, from the detection to the resolution of threats.
---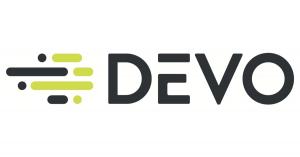 Devo is the only cloud-native logging and security analytics platform that releases the full potential of your data to empower bold, confident action. With unrivaled scale to collect all of your data without compromise, speed to give you immediate access and answers, and clarity to focus on the signals that matter most, Devo is your ally in protecting your organization today and tomorrow. Learn more at www.devo.com.
---

Group-IB is one of the leading providers of solutions dedicated to detecting and preventing cyberattacks, identifying
online fraud, investigation of high-tech crimes and intellectual property protection. Group-IB is an active collaborator in global investigations led by international law enforcement organizations, such as Europol and INTERPOL. Group-IB is also a member of the Europol European Cybercrime Centre's (EC3) Advisory Group on Internet Security created in order to foster closer cooperation between Europol and its leading on-law enforcement partners. Group-IB's experience in threat hunting and cyber intelligence has been fused into an ecosystem of highly sophisticated software and hardware solutions designed to monitor, identify, and prevent cyberattacks. Group-IB's mission is to protect its clients in cyberspace daily, creating and leveraging innovative solutions & services.
---

Illumio, the pioneer and market leader of Zero Trust segmentation, prevents breaches from becoming cyber disasters. Illumio protects critical applications and valuable digital assets with proven segmentation technology purpose-built for the Zero Trust security model. Illumio ransomware mitigation and segmentation solutions see risk, isolate attacks, and secure data across cloud-native apps, hybrid and multi-clouds, data centers, and endpoints, enabling the world's leading organizations to strengthen their cyber resiliency and reduce risk.
---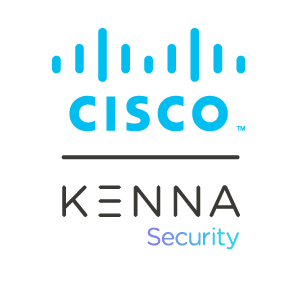 Kenna Security is the enterprise leader in risk-based vulnerability management (RBVM). Using the Kenna Security Platform, organizations can work cross-functionally to determine and remediate cyber risks. Kenna leverages machine learning and data science to track and predict real-world exploitations so security teams can focus on what matters most. Kenna serves nearly every major industry and counts CVS, KPMG, and many other Fortune 100 companies among its customers.
Kenna Risk Scores, another pioneering RBVM innovation, give Security, IT, executives, board members, and other stakeholders a simple and effective way to assess the relative risk of a specific vulnerability, asset class, workgroup, and organizations as a whole.
Recently acquired by Cisco, Kenna Security's acclaimed risk-based vulnerability management will be combined with SecureX, the platform that connects the industry's broadest and most integrated security portfolio, providing global organizations the ability to hunt down and assess threats, identify the vulnerabilities most likely to pose a risk, and give remediation teams clear guidance about what to fix first.
Cisco SecureX will layer in additional capabilities by integrating enterprise security management solutions into one centralized location, giving teams a comprehensive way to break down silos, extend detection and response capabilities, and orchestrate and remediate with confidence.
By integrating Kenna Security into SecureX, companies will solve a notoriously difficult piece of the security puzzle and deliver Kenna's pioneering RBVM platform to more than 7,000 customers using Cisco SecureX today.
All of this reflects Cisco's determination to streamline and simplify security management through a highly integrated, open platform that brings together threat and vulnerability management. For more information, please check out the latest news and visit kennasecurity.com.
---

Vectra® is a leader in threat detection and response for hybrid and multi-cloud enterprises. The Vectra platform uses AI to detect threats at speed across public cloud, identity, SaaS applications, and data centers. Only Vectra optimizes AI to detect attacker methods—the TTPs at the heart of all attacks—rather than simplistically alerting on "different". The resulting high-fidelity threat signal and clear context enables security teams to respond to threats sooner and to stop attacks in progress faster. Organizations worldwide rely on Vectra for resilience in the face of dangerous cyber threats and to prevent ransomware, supply chain compromise, identity takeovers, and other cyberattacks from impacting their businesses. For more information, visit vectra.ai.
---
Networking Sponsor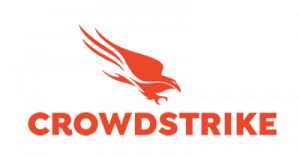 CrowdStrike, a global cybersecurity leader, is redefining security for the cloud era with an endpoint protection platform built from the ground up to stop breaches. The CrowdStrike Falcon platform's single lightweight-agent architecture leverages cloud-scale artificial intelligence (AI) and offers real-time protection and visibility across the enterprise, preventing attacks on endpoints on or off the network. Powered by the proprietary CrowdStrike Threat Graph, CrowdStrike Falcon correlates over 5 billions endpoint-related events per week in real time from across the globe, fueling one of the world's most advanced data platforms for security.
With CrowdStrike, customers benefit from better protection, better performance and immediate time-to-value delivered by the cloud-native Falcon platform.
There's only one thing to remember about CrowdStrike: We stop breaches.
Learn more: https://www.crowdstrike.com/
---
Branding Sponsor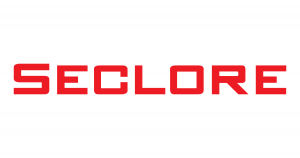 Seclore offers the market's first fully browser-based Data-Centric Security Platform, which gives organizations the agility to utilize best-of-breed DLP, CASB, and Classification solutions in concert with our flagship Rights Management solution to discover, identify, protect, and audit the usage of data wherever it goes, both within and outside of the organization's boundaries. The ability to automate the data-centric security process enables organizations to fully protect information with minimal friction and cost. Over 2000 companies in 29 countries are using Seclore to achieve their data security, governance, and compliance objectives. Find out more at www.seclore.com.
---

Yogosha is a crowdsourced cybersecurity platform enabling a win-win collaboration with the most talented hackers to detect and fix vulnerabilities on any critical system. With Yogosha's platform, you simply define your security challenges, your budget, your needs (bug bounty programs, crowdsourced pentest, coordinated vulnerability disclosure) and within hours, receive highly detailed and validated reports about potential vulnerabilities and how to remediate.
---