Strategic Sponsors

The Accellion enterprise content firewall prevents data breaches and compliance violations from third-party cyber risk. CIOs and CISOs rely on the Accellion platform for complete visibility, compliance and control over the communication of IP, PII, PHI, and other sensitive content across all third-party communication channels, including email, file sharing, mobile, enterprise apps, web portals, SFTP, and automated inter-business workflows. When users click the Accellion button, they know it's the safe, secure way to share sensitive information with the outside world.
With on-premise, private cloud, hybrid and FedRAMP deployment options, the Accellion platform provides the security and governance CISOs need to protect their organizations, mitigate risk, and adhere to rigorous compliance regulations such as NIST 800-171, HIPAA, SOX, GDPR, GLBA, FISMA, and others. Accellion solutions have protected more than 25 million end users at more than 3,000 global corporations and government agencies, including NYC Health + Hospitals; KPMG; Kaiser Permanente; Latham & Watkins; National Park Service; Umpqua Bank; Tyler Technologies; and the National Institute for Standards and Technology (NIST).
---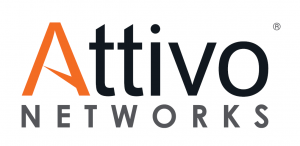 Attivo Networks®, the leader in deception technology, provides accurate in-network threat detection, analysis, and accelerated response to advanced, credential, insider, and ransomware attacks. The ThreatDefend™ Deception and Response Platform provides continuous visibility and efficient threat management for user networks, data centers, cloud, branch, IoT, ICS-SCADA, and POS environments. Camouflage dynamic deception sets high-interaction traps to misdirect and lure attackers into revealing themselves. The solution's advanced attack analysis and lateral movement tracking automate investigation, deliver evidence-based alerts, and in-depth forensic reports. Incident response is simplified with ThreatOps™ playbooks and 3rd party integrations for automated attack blocking, quarantine, and threat hunting.
---

CrowdStrike is the leader in cloud-delivered endpoint protection. Leveraging artificial intelligence (AI), the CrowdStrike Falcon® platform offers instant visibility and protection across the enterprise and prevents attacks on endpoints on or off the network. CrowdStrike Falcon deploys in minutes to deliver actionable intelligence and real-time protection from Day One. It seamlessly unifies next-generation AV with best-in-class endpoint detection and response, backed by 24/7 managed hunting. Its cloud infrastructure and single-agent architecture take away complexity and add scalability, manageability, and speed.
CrowdStrike Falcon protects customers against all cyber-attack types, using sophisticated signatureless AI and Indicator-of-Attack (IOA) based threat prevention to stop known and unknown threats in real time. Powered by the CrowdStrike Threat Graph™, Falcon instantly correlates over 100 billion security events a day from across the globe to immediately prevent and detect threats.
There's much more to the story of how Falcon has redefined endpoint protection but there's only one thing to remember about CrowdStrike: We stop breaches.
CrowdStrike was positioned the highest in ability to execute and furthest in completeness of vision in the 2018 Gartner Magic Quadrant for Endpoint Protection Platforms (EPP).
You can gain full access to CrowdStrike Falcon Prevent™ by starting your free trial here.
---

Cybersprint empowers cybersecurity professionals, from CISOs to analysts, to prioritise relevant risks. We offer full visibility using real-time, continuous, digital footprint monitoring and detection, from risk to remediation. We include your brand, organisation, infrastructure, VIPs, third parties and more. Our AI tools correlates dozens of data sources and uses a multitude of scanners, making risk relevant.

Cybersprint's platform allows you to manage threats such as third party risk, cybercrime, brand abuse, data theft and more. Our zero-touch platform installs in minutes and can be complemented with off-the-shelf or bespoke services to complement your security programme. Read more about us at www.cybersprint.com
---

FireMon (
www.firemon.com
) is the world leader in enterprise security devices management. Founded in 2004, we help organizations find, correct and ultimately avoid gaps in their existing network security infrastructure. Our proactive, real-time enterprise security management platform gives security decision makers key management and operations data to reduce risk and provide appropriate levels of access. The FireMon Security Intelligence Platform provides continuous, real-time visibility into network security infrastructure, policy effectiveness and underlying IT risk, allowing organizations to optimize existing defenses, remediate exposed vulnerabilities and prevent today's multi-staged attacks.
FireMon Security Manager
and its
Policy Planner
and
Risk Analyzer
modules empower organizations to:
Analyze, manage and control firewall, routers, switches, etc… configurations centrally and more accurately
Cleanup and improve policies to reduce complexity and limit access, even as demands change
Cleanup device rules across the entire network to ensure that policies result in end-to-end protection
Migrate firewalls and legacy devices faster, validating that defenses remain in place
Analyze and report on compliance to comply with regulations and document mandated assessment
Identify underlying instances of IT risk left exposed to access and inform necessary remediation efforts
Retain real-time visibility into the effectiveness of all security device infrastructure to continually adjust defenses as requirements change
---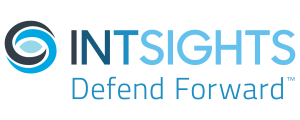 IntSights is revolutionizing cybersecurity operations with the industry's only all-in-one external threat protection platform designed to neutralize cyberattacks outside the wire. Our unique cyber reconnaissance capabilities enable continuous monitoring of an enterprise's external digital profile across the clear, deep, and dark web to identify emerging threats and orchestrate proactive response. Tailored threat intelligence that seamlessly integrates with security infrastructure for dynamic defense has made IntSights one of the fastest-growing cybersecurity companies in the world. IntSights has offices in Amsterdam, Boston, Dallas, New York, Singapore, Tel Aviv, and Tokyo.
---
Synack, la plateforme de sécurité la plus fiable, fournit des tests d'intrusion complets et continus avec des résultats exploitables. La société combine les chercheurs les plus compétents et les plus fiables au monde avec la technologie I.A pour créer une solution de sécurité évolutive et efficace. Basée dans la Silicon Valley avec des bureaux régionaux dans le monde entier, Synack protège les principales banques mondiales, les agences fédérales, les actifs classifiés de la Défense, et près de mille milliards de dollars de revenus Fortune 500. Synack a été fondée en 2013 par deux anciens experts en sécurité de la NSA Jay Kaplan, PDG, et Dr. Mark Kuhr, CTO. Pour de plus amples renseignements, visitez notre site Web à www.synack.com.
---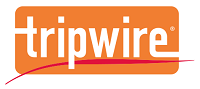 Tripwire is the trusted leader for establishing a strong cybersecurity foundation. Partnering with Fortune 500 enterprises, industrial organizations and government agencies, Tripwire protects the integrity of mission-critical systems spanning physical, virtual, cloud and DevOps environments. Tripwire's award-winning portfolio delivers top critical security controls, including asset discovery, secure configuration management, vulnerability management and log management. As the pioneers of file integrity monitoring (FIM), Tripwire's expertise is built on a 20+ year history of innovation helping organizations discover, minimize and monitor their attack surfaces.
Learn more at https://www.tripwire.com/, get security news, trends and insights at www.tripwire.com/blog, or connect with us on LinkedIn, Twitter and Facebook.
---

Veracode gives companies a comprehensive and accurate view of software security defects so they can create secure software, and ensure the software they are buying or downloading is free of vulnerabilities. As a result, companies using Veracode are free to boldly innovate, explore, discover, and change the world.
With its combination of automation, integrations, process, and speed, Veracode helps companies make security a seamless part of the development process. This allows them to both find and fix security defects so that they can use software to achieve their missions.
To learn more, visit Veracode.com or connect on LinkedIn and Twitter.
---