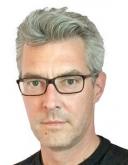 Marc Henauer, Head of Operation and Information Center MELANI, National Center for Cyber Security (NCSC)
Mr. Marc Henauer has been the head of the MELANI Operation and Information Center (OIC) since 2010. This unit is part of the federal intelligence service in the Federal Ministry of Defence, Civil Protection and Sport. Marc Henuaer was a strategic analyst for white-collar and cybercrime in the Analysis and Prevention Service from 2001 to 2003, before heading... MELANI from 2003 to 2009 and being part of the Cybercrime Coordination Unit (CYCO). Marc temporarily at the University of Zurich Economics and Media and Communication Management at the University of St. Gallen. He received his Master of Arts in Foreign Service (National Security Studies) from Georgetown University in Washington DC in 1999. more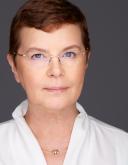 Dr. Annegret Junker, Lead Architect, Allianz
Annegret Junker is Lead Architect at Allianz Germany. She has been working in software development for more than 30 years in various roles and different domains such as automotive, insurance and financial services. She is particularly interested in DDD, microservices and everything related to it. She is currently working on a large insurance project as... the general architect. more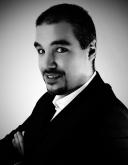 Francisco Z. Gaspar, Lead CyberSecurity Architect, Telefónica Germany
Francisco Gaspar is an engineer by training, CyberSecurity architect by trade and a "team player" by nature. He is above all a Geek as he breathes technology. He has always had a special interest in robotics and Artificial Intelligence, and more recently has developed interest in Quantum computing. He tries to be a cybersecurity... evangelist whenever he has the opportunity. Francisco has done consulting projects in several international organizations, with special emphasis on financial services and telecommunications. He has mentored in a program helping to retrain people to be programmers, and for the three years he has lived in Dublin, he has been involved as a mentor in launching startups on a program called UpStart at Trinity College Dublin, sponsored by CitiBank. Franciscio's must-know publication/appearance was in TED, where he has done a TED talk on CyberSecurity. more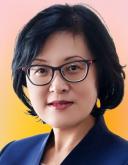 Yao Schultz-Zheng, Former Digital Enterprise (Transformation) Architect, BMW Group
Digital transformation is Yao Schultz Zheng's vision and mission. Over the course of her career she's held roles all across the IT and information security spectrum, with expertise in risk, compliance, privacy and security management, as well as in more 'hands on' roles, such as architect and Scrum Master. She's a strong proponent of aligning security and... compliance initiatives with business needs, and ensuring that they're integrated 'by design' into digital product and service lifecycle process. Projects she's particularly proud of include the development of a best-of-breed digital transformation roadmap, a risk-based digital product lifecycle process and the use of AI / Smart Data Analysis for both customer experience and vulnerability detection, and developing an Identity and data lifecycle security & safety strategy to protect business and IT service continuity. She believes that technologies as well as political, economic and social climate are reaching the maturity necessary for connected enterprises to initiate a sustainable global digital transformation pilot program. more
Ruben Caris, Anti Financial Crime, HypoVereinsbank – UniCredit Bank AG
Ruben Caris, CFE is a recognized corporate security and intelligence expert at the Munich HypoVereinsbank - UniCredit offices. In over 20 years of multi-sector engagement with IT security, Ruben has been tasked with challenging vulnerability detection and resilience projects. His knowledge of preventive measures and forensics has earned him several awards, namely... the publication of his book on fraud psychology, which has been endorsed by both the State and Finance Police and the ACFE, and several appearances in the media and lecture halls as a senior executive in his field . He is a lecturer and trainer, and a member of the ACFE Advisory Board. As a strong analytics professional, he promotes intelligence as a perspective for risk resilience and anti-fragility in organizations and processes. more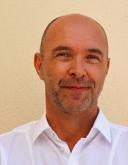 Thomas Wepner, Senior Corporate Security Officer, Amadeus Group
Thomas Wepner has been working in various positions for Amadeus since 1988. Since 2014 Thomas is part of the CISO team of Amadeus. The Corporate Security Office is responsible for defining and controlling... Amadeus' information security policies around the globe. Thomas is responsible for the human aspects of information security. His role covers security awareness, training and communication, as well as all other personnel security measures before, during and after employment. In 2020 Thomas won the Care4Aware award for the best mid- to long-term Security Awareness Program. more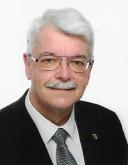 Dr. Rolf Häcker, CISO, Landtag von Baden-Württemberg
Dr. Rolf Häcker has been the Chief Information Security Officer (CISO) at the state parliament of Baden-Württemberg since 2016. He is a certified auditor for CISIS12 and for DIN EN ISO 27001. For 30 years he has been working in various functions in the IT security for the state administration. He knows the practices at IT service providers as well as the challenges... of ministerial cooperation across departmental boundaries or in federal-state committees. In addition to information security, he is also concerned with emergency management / business continuity management. One focus of activity is to use a wide variety of measures to raise the awareness of all those involved for security awareness. more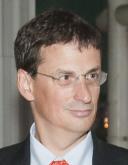 Simon Brady, Managing Editor, AKJ Associates Ltd
Simon is a former journalist, editor and publisher specializing in wholesale financial markets, particularly the technology intensive areas of derivatives, securities trading, cash management and FinTech. He has sat as an Executive Director on the main board of a FTSE-250 listed media company and has spent a lifetime travelling the globe talking to CEOs, CFOs and... government ministers about the trends driving business and finance. His experience has led him to look at cybersecurity as a key component of the value chain and to ask whether firms are really taking cyber threats seriously and why third-parties will force them to. more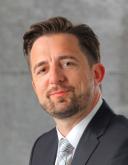 Matthias Canisius, Regional Director Central Europe, SentinelOne
...Matthias Canisius has been the Regional Director Central Europe at SentinelOne since 2018 and is responsible for the strategic and operative business in Germany, Austria and Switzerland. Matthias has over 20 years of experience in different business development and sales roles in leading IT Security companies, such as Palo Alto Networks, F5, Juniper or Check Point. more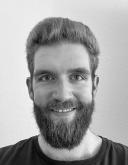 Kevin Boerner, Distinguished Sales Engineer EMEA, Deep Instinct
Kevin has been working in the field of end device security and cybersecurity for over 10 years.H is career has taken him from various management consultancies to a number of MSPs and finally to Cylance (bought by BlackBerry in 2019) where Mr. Börner worked for 3 years on the company's success in Germany. Mr. Börner brings a deep expertise in the field of artificial... intelligence (especially machine learning and deep learning) and cybersecurity. Since April 1st, 2021 he has been working for Deep Instinct as a Distinguished Sales Engineer in Europe, with a focus on Germany, Austria and Switzerland. more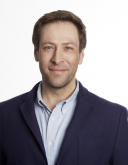 Alex Goller, Systems Engineer, DACH, Illumio
Alex Goller (Munich) is the Systems Engineer in the DACH region and the first contact person for all questions regarding technology and understanding of Illumio solutions. He has a long history in the security environment, has worked for AlienVault, Integralis as a sales engineer and software developer and knows the security problems of companies in all industries... and sizes. He is interested in all security issues, from networking to application security and awareness. more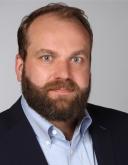 Chris Meidinger, Technical Director, Beyond Identity
Over the past 20 years Chris has driven revenue via both pre-sales and post-sales with IT security and communications solutions. His initial career was spent with VARs, architecting and deploying custom solutions to meet specific business requirements. For the last decade, he's been in Sales Engineering at emerging, venture-backed security companies. He specialises... in bringing value to customers by synthesizing complex technical concepts into simple business value propositions and presenting tailored, data-driven investment proposals to senior executives to earn their business. more
Turgut Tekkececi, Offering Specialist GRC, OneTrust
More information to follow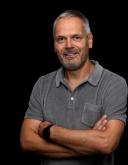 Lars Wiesner, Software Engineering Executive, Devo
Lars is software engineering executive with more than 20 years experience in leading roles of international engineering organizations. He has worked both in very large and start-up companies in different countries including Germany, The Netherlands, Belgium and Spain. Since early 2021 Lars is leading Devo's global Engineering teams as SVP of... Engineering and Cloud Operations. His passion is to build world-class SaaS products and support his team to become best team in the industry. more
Marcquero Ermoza: Head of CyberSecurity Solution Engineering team, EMEA, CybelAngel
Marcquero began his career at Safran Morpho (now called Idemia), a physical security company, responsible for supporting access control biometric terminals used by European law enforcement agencies. Then he joined Datadog, a leading cloud monitoring organization, as a solution engineer. He led transformational IT monitoring projects and was introduced to CyberSecurity... through his deep engagements with prospects. Marcquero loves to create bridges to provide personalized and valuable solutions to his customers. Marcquero currently manages the EMEA Cybersecurity Solution Engineering team at CybelAngel. more
Camill Cebulla, European Sales Director, Group IB
Camill is based in Amsterdam and is responsible for Group-IB's operations in Europe. Ever since he joined Group-IB 5 years ago, Camill worked closely with Group-IB's Intelligence, DFIR and Investigation teams and acquired broad knowledge about the European Threat Landscape, Cybercrime and Cyberattacks. Camill is contributing to various working groups and sharing associations,... including the EAST Association, FS-ISAC, Europol, and others, where he is sharing his knowledge and experience. He also collaborates with European national law enforcement units, both in the investigations and the exchange of information and training. more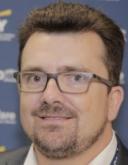 Matthias Schmauch, Regional Sales Manager Central Europe, Vectra AI
As a member of the Enterprise sales team of the Central Europe region (Germany, Austria, Switzerland, Liechtenstein and Eastern Europe) at Vectra AI, Matthias Schmauch is responsible for Enterprise customers in Bavaria. He has 20 years of experience in the IT industry, enterprise and SMB.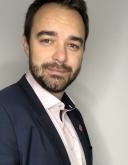 Maximilian Bode, Senior Sales Engineer, Mandiant.
Max is a cyber security professional with 10+ years of experience in incident response and intrusion detection, he assisted in building the information security strategy for multiple organizations. Since 2019, he is part of the DACH Presales Team at Mandiant, helping organizations respond to attacks with confidence at all times. Max has worked with various industries... in the past, especially utilities, automotive and pharmaceutical companies of all sizes. more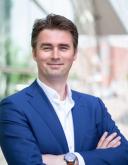 Jelle Wieringa, Security Awareness Advocate, EMEA, KnowBe4
Jelle Wieringa has over 20 years of experience in business development, sales, management and marketing. In his current role as Security Awareness Advocate for EMEA for KnowBe4, he helps organizations of all sizes understand why more emphasis is needed on the human factor, and how to manage the ongoing problem of social engineering. His goal is to help organizations... and users increase their resilience by making smarter security decisions. Previously, Wieringa was responsible for building an AI-driven platform for security operations at a leading managed security provider. more
Julian Kanitz, Lead Sales Engineer, Recorded Future
Julian Kanitz is Lead Sales Engineer at Recorded Future supporting the DACH region. He holds a Master of Science in Industrial Engineering and served 12 years in the German Military. He has been evangelizing Threat Intelligence for various enterprise security programs for the past 3 years.
Rene Straube, TSA, Cisco Kenna
Rene has over 25 years of experience in Information Security, and he is a Cisco Certified Internet Expert (CCIE 23559 Security). He is working at Cisco since 1999 as a technical consultant in security sales. He cares for security awareness, and he designed secure networks and solutions for many customers. Rene grew up in Berlin and he still lives there and enjoys... the variety of the city. more