Strategic Sponsors
BeyondTrust is the worldwide leader in Privileged Access Management (PAM), empowering organizations to secure and manage their entire universe of privileges. Our integrated products and platform offer the industry's most advanced PAM solution, enabling organizations to quickly shrink their attack surface across traditional, cloud and hybrid environments.
The BeyondTrust Universal Privilege Management approach secures and protects privileges across passwords, endpoints, and access, giving organizations the visibility and control they need to reduce risk, achieve compliance, and boost operational performance. Our products enable the right level of privileges for just the time needed, creating a frictionless experience for users that enhances productivity.
With a heritage of innovation and a staunch commitment to customers, BeyondTrust solutions are easy to deploy, manage, and scale as businesses evolve. We are trusted by 20,000 customers, including more than 70 percent of the Fortune 500, and a global partner network. Learn more at www.beyondtrust.com.
---

Darktrace (DARK.L), a global leader in cyber security artificial intelligence, is on a mission to free the world of cyber disruption. Breakthrough innovations in our Cyber AI Research Centre in Cambridge, UK have resulted in over 100 patents filed and research published to contribute to the cyber security community. Rather than study attacks, our technology continuously learns and updates its knowledge of 'you' and applies that understanding to optimize your state of optimal cyber security. We are delivering the first ever Cyber AI Loop, fuelling a continuous end-to-end security capability that can autonomously spot and respond to novel in-progress threats within seconds. Darktrace employs over 2,000 people around the world and protects over 7,400 customers globally from advanced cyber threats. Darktrace was named one of TIME magazine's 'Most Influential Companies' in 2021. To learn more, visit https://darktrace.com.
---

Forcepoint is the global leader for data-first cybersecurity. Forcepoint's behavior-based solutions adapt to risk in real-time and are delivered through a cloud-native SASE security platform that protects users, devices, and networks as people access the web and cloud. Forcepoint solutions prevent the theft or loss of sensitive data and intellectual property no matter where people are working, and eliminates breaches caused by insiders. Based in Austin, Texas, Forcepoint creates safe, trusted environments for thousands of enterprise and government customers and their employees in more than 150 countries. www.forcepoint.com
---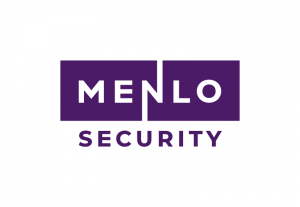 Menlo Security protects organizations from cyberattacks by seeking to eliminate the threat of malware from the web, documents, and email. Our cloud-based Isolation Platform scales to provide comprehensive protection across enterprises of any size, without requiring endpoint software or impacting the end-user experience. Menlo Security is trusted by major global businesses, including Fortune 500 companies and financial services institutions.
---

Orange Cyberdefense is the expert cybersecurity business unit of the Orange Group, providing managed security, managed threat detection & response services to organizations globally.
As a leading security services provider, we strive to build a safer digital society.
We are a threat research and intelligence-driven security provider offering unparalleled access to current and emerging threats.
Orange Cyberdefense retains a 25+ year track record in information security, 250+ researchers and analysts 18 SOCs, 11 CyberSOCs and 8 CERTs distributed across the world and sales and services support in 160 countries. We are proud to say we can offer global protection with local expertise and support our customers throughout the entire threat lifecycle.
Orange Cyberdefense has built close partnerships with numerous industry-leading technology vendors. We wrap elite cybersecurity talent, unique technologies and robust processes into an easy-to-consume, end-to-end managed services portfolio.
At Orange Cyberdefense we embed security into Orange Business Services solutions for multinationals worldwide. We believe strongly that technology alone is not a solution. It is the expertise and experience of our people that enable our deep understanding of the landscape in which we operate. Their competence, passion and motivation to progress and develop in an industry that is evolving so rapidly.
---

Proofpoint, Inc. (NASDAQ: PFPT) is a leading cybersecurity and compliance company that protects organizations' greatest assets and biggest risks: their people. With an integrated suite of cloud-based solutions, Proofpoint helps companies around the world stop targeted threats, safeguard their data, and make their users more resilient against cyber attacks. Leading organizations of all sizes, including more than half of the Fortune 1000, rely on Proofpoint for people-centric security and compliance solutions that mitigate their most critical risks across email, the cloud, social media, and the web. More information is available at www.proofpoint.com.
---

Like all of the greatest innovations, Searchlight Security was born out of the need to solve a problem: criminals being able to act with impunity on the Darkweb.
Founders and long-term friends Ben Jones and Dr Gareth Owenson decided to use their combined skills, knowledge and experience to create a solution to this problem, and so Searchlight Security came into being.
A pre-eminent Tor expert, Gareth combined cutting edge cyber-defence experience and ground-breaking academic research with Ben's experience in defence to create a world-leading suite of investigative Darkweb products which afford business and law enforcement agencies an unmatched toolset in their fight against criminal activity on the Darkweb.
Utilized by the world's most innovative and forward-thinking government agencies, companies and charities, Searchlight Security are shedding a light into the most hidden realms of the Darkweb for all to see, and fulfilling their mission of protecting society as a whole.
---
Education Seminar Sponsors

Abnormal Security provides a leading cloud-native email security platform that leverages AI-based behavioral data science to stop business email compromise (BEC) and never-seen-before attacks that evade traditional secure email gateways (SEGs). Abnormal delivers a fundamentally different approach that precisely detects and protects against the widest range of attacks including phishing, malware, social engineering, spam and graymail, supply chain compromise, and internal account compromise.

The Abnormal platform delivers inbound email security, internal and external account takeover protection, and full SOC automation. Abnormal's API-based approach enables customers to get up and running in 15 minutes and can augment a SEG or be used standalone to enhance native Microsoft security protection. Abnormal Security is based in San Francisco, CA. More information is available at abnormalsecurity.com.
---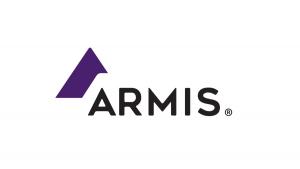 Armis is the global leader in unified asset visibility and intelligence. The Armis platform is designed to address the expanding attack surface that connected devices create. Fortune 500 companies trust our real-time and continuous security to see all managed, unmanaged, and IoT devices, including medical devices (IoMT), operational technology (OT) and industrial control systems (ICS). Armis provides passive and unparalleled cybersecurity asset management, deep contextual intelligence, risk management, and automated enforcement. Armis is a privately held company and headquartered in Palo Alto, California. Visit www.armis.com.
---

Axonius gives customers the confidence to control complexity by mitigating threats, navigating risk, automating response actions, and informing business-level strategy. With solutions for both cyber asset attack surface management (CAASM) and SaaS management, Axonius is deployed in minutes and integrates with hundreds of data sources to provide a comprehensive asset inventory, uncover gaps, and automatically validate and enforce policies. Cited as one of the fastest-growing cybersecurity startups, with accolades from CNBC, Forbes, and Fortune, Axonius covers millions of assets, including devices and cloud assets, user accounts, and SaaS applications, for customers around the world. For more, visit Axonius.com.
---

For more information please visit https://cwsisecurity.com/
---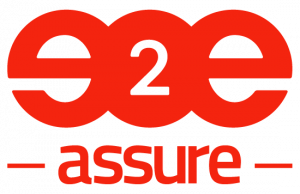 e2e-assure provide CISOs, CEO's and other owners of cyber risk with confidence, through transparent and tailored Security Operations Centre (SOC) and Managed Detection and Response (MDR) services. We leverage existing investments to reduce the total cost of ownership and share our cyber security expertise through our Cyber Maturity Programme.
We believe that passionate and diverse people are key to dealing with the complex and dynamic challenges of cyber security. We do this through hiring great people and investing in them throughout their careers at e2e.
We don't buy into technology being the single answer and build our services around having just enough technology, supported by world-class people and processes. We make life easier for ourselves and our customers, providing rich data across all technologies within a network through a single pane of glass using our SOC Platform, Cumulo.
These principles support all our Security Operations Centre (SOC) services, from our Microsoft Defender Services to SOC Simulation, from Proof of Concepts to full SOC models.
---

The Hunters SOC platform empowers security teams to automatically identify and respond to incidents that matter across their entire attack surface, at a predictable cost. Through built-in detection engineering, data correlation, and automatic investigation, we help teams overcome volume, complexity, and false positives. Hunters mitigates real threats faster and more reliably than SIEMs, ultimately reducing customers' overall security risk.
---

Technological leader in real-time cyber threat detection, Gatewatcher has been protecting the critical networks of the largest companies and public institutions since 2015.
Its vision is to offer a flexible (cloud, on-premise, hybrid), innovative and AI-friendly approach, without disrupting the existing architecture to allow cybersecurity teams to be more efficient in prioritizing their remediation actions.
Our solutions provide an immediate improvement to current and future cybersecurity challenges by responding to the new detection needs of organisations. They combine machine learning algorithms with various network traffic analysis methods and are designed to be scalable and immediately operational for easy integration into SOCs.
Gatewatcher NDR is a network detection and response platform that can reliably identify malicious actions and suspicious behaviour by mapping all assets on the IS. Combining this capability with unprecedented encrypted network flow analysis, it provides a 360-degree model of the level of cyber risk associated with each connection between assets and users, for an unprecedented level of detection and visibility.
Gatewatcher CTI is a Threat Intelligence offer aimed at providing an immediate improvement in your level of protection. Its exclusive technology combines machine learning and big data processing to generate in a very short time a high quality information flow on cyber threats specifically targeting your activity. The offer is also available as an analysis and investigation platform.
Gatewatcher Analyser is a sandboxing-type offer that assesses the dangerousness of potentially malicious files and URLs in a controlled environment and gives SOC and CERT teams an initial estimate of a malware's malicious capabilities, its communication with the outside world and any modifications made to the system.
---

Imperva is the cybersecurity leader whose mission is to help organizations protect their data and all paths to it. Customers around the world trust Imperva to protect their applications, data and websites from cyber attacks. With an integrated approach combining edge, application security and data security, Imperva protects companies through all stages of their digital journey. Imperva Research Labs and our global intelligence community enable Imperva to stay ahead of the threat landscape and seamlessly integrate the latest security, privacy and compliance expertise into our solutions.
---

Intigriti is an award-winning cybersecurity company that specializes in incentivized security testing through bug bounty programs. Founded in 2016, Intigriti set out to conquer the limitations of traditional security testing, such as pentests. Its interactive platform enables clients to launch managed security testing at scale and better prioritize remediation by more accurately assessing risk.
Clients continuously test their digital assets for vulnerabilities by leaning on Intigriti's 50,000 security researchers. On average, companies receive 53 reports within one week of launching on the platform. Additionally, 71% receive a high to critical vulnerability report within 48 hours.
As a global market leader in bug bounty programs, clients of all sizes and from a wide range of business sectors utilize Intigriti's platform and services. The business works with over 300 clients, from small tech start-ups to large banks and airlines. Its focus lies on innovation and outstanding customer service.
Intigriti offers all its customers (no matter the size, maturity level or industry) full triaging services and a dedicated customer success manager. Intigriti's triage team provides a layer of quality assurance before escalating vulnerabilities to businesses. Internal security teams therefore only receive reports that are valid, unique and in scope. Customers are also supported by their success manager from preboarding and onboarding through to post-launch activities to ensure their bug bounty program reaches maximum potential.
In 2021, Intigriti received Deloitte's 2021 Fast 50 Award as recognition for the impact the platform has made. In 2020, the business won Deloitte's Rising Star award.
---

Malwarebytes proactively protects people and businesses against dangerous threats such as malware, ransomware and exploits that escape detection by traditional antivirus solutions. Malwarebytes completely replaces antivirus solutions to remove the personal obstacles and business interruptions caused by modern cybersecurity threats. More than 10,000 businesses and millions of people trust Malwarebytes innovative machine-learning solutions and global team of researchers to identify emerging threats and to prevent and eradicate malware that antiquated security solutions miss and leave behind.
Malwarebytes founder and CEO Marcin Kleczynski started the company to create the best disinfection and protection solutions to combat the world's most harmful Internet threats. Marcin was recently named "CEO of the Year" in the Global Excellence awards and has been named to the Forbes 30 Under 30 Rising Stars of Enterprise Technology list and the Silicon Valley Business Journal's 40 Under 40 award, adding those to an Ernst & Young Entrepreneur of the Year Award.
For more information:
https://www.malwarebytes.com/business/
---

Netwrix is a software company that empowers information security and governance professionals to reclaim control over sensitive, regulated and business-critical data, regardless of where it resides.
Over 10,000 organizations worldwide rely on Netwrix solutions to secure sensitive data, realize the full business value of enterprise content, pass compliance audits with less effort and expense, and increase the productivity of IT teams and knowledge workers.
For more information about Netwrix, visit www.netwrix.com.
---

Obsidian Security is the first truly comprehensive threat and posture management solution built for SaaS. Our platform consolidates data across core applications to help your team optimize configurations, reduce over-privilege, and mitigate account compromise and insider threats. The company was founded in 2017 by industry experts from Carbon Black and Cylance including Ben Johnson, Glenn Chisholm and Matt Wolff. Notable Fortune 500 companies trust Obsidian Security to secure SaaS applications, like Salesforce, Workday, Microsoft 365, ServiceNow, Google Workspace and Github. Headquartered in Southern California, Obsidian Security is privately-held and backed by Menlo Ventures, IVP, Greylock, GV, Norwest Venture Partners, and Wing. For more information, visit www.obsidiansecurity.com.
---

One Identity delivers unified identity security solutions that help customers strengthen their overall cybersecurity posture and protect the people, applications, and data essential to business.
Our Unified Identity Security Platform brings together best-in-class Identity Governance and Administration (IGA), Access Management (AM), Privileged Access Management (PAM) and Active Directory Management (AD Mgt) capabilities to enable organizations to shift from a fragmented to a holistic approach to identity security.
One Identity is trusted and proven on a global scale – managing more than 500-million-plus identities for more than 11,000 organizations worldwide.
For more information, visit www.oneidentity.com.
---

See. Solve. Secure.
The Red Sift Digital Resilience Platform is the first highly scalable cloud platform built for mid to large-sized organizations to see, solve, and secure the greatest vulnerabilities across their digital infrastructure. Powered by machine learning, it helps organizations like Domino's, ZoomInfo, Athletic Greens, Pipedrive, and top global law firms shut down digital impersonation, stop brand abuse, and continuously protect their perimeter.
By providing comprehensive coverage of an organization's digital footprint through best-in-class discovery and monitoring, we enable our users to proactively uncover threats within email, discover lookalike domain abuse, and spot vulnerabilities across their network perimeter. Paired with sophisticated remediation capabilities, Red Sift provides the tools to shut down phishing and ensure ongoing compliance with email and web security protocols.
Crucially, all applications have been built on top of the unified Red Sift Platform resulting in an interoperable suite of cybersecurity applications that share data and processes. In addition, all Red Sift applications easily integrate with an organization's existing security stack for less manual work and faster incident response times.
---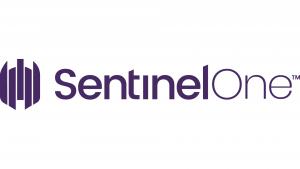 SentinelOne's cybersecurity solution encompasses AI-powered prevention, detection, response and hunting across endpoints, containers, cloud workloads, and IoT devices in a single autonomous platform.
---

We're one of the fastest-growing cyber security companies in the world. Enterprises around the world are increasingly selecting SOCRadar to get proactive by understanding their attack surface and gaining automation-enabled visibility into surface, deep, and dark web. Our customers worldwide leverage our expertise and investment in scalable, innovative solutions to protect their most valuable assets: brand reputation, employees, customers and overall business operations. Visit us at: https://socradar.io/
---

At Virtru, we empower organizations to easily unlock the power of data while maintaining control, everywhere it's stored and shared. Virtru is trusted by more than 7,000 global customers to power their Zero Trust strategies and safeguard their most sensitive data in accordance with the world's strictest privacy, compliance and data sovereignty requirements. Creators of TDF (Trusted Data Format), the open industry standard for persistent data protection, Virtru provides encryption technology for data shared through email, collaboration tools, cloud environments, and enterprise SaaS applications. For more information, visit https://www.virtru.com/fr or follow us on Twitter at @virtruprivacy.
---
Branding Sponsor

Thales eSecurity is a leader in advanced data security solutions and services, delivering trust wherever information is created, shared or stored. We ensure that company and government data is secure and trusted in any environment – on premise, in the cloud, in data centres and in big data environments – without sacrificing business agility. Security doesn't just reduce risk, it's an enabler of the digital initiatives that now permeate our daily lives – digital money, e-identities, healthcare, connected cars and with the internet of things (IoT) even household devices.
Thales eSecurity provides everything an organization needs to protect and manage its data, identities and intellectual property and meet regulatory compliance – through encryption, advanced key management, tokenization, privileged user control and meeting the highest standards of certification for high assurance solutions. Security professionals around the globe rely on Thales to confidently accelerate their organization's digital transformation. Thales eSecurity is part of Thales Group.
---

Yogosha is a crowdsourced cybersecurity platform enabling a win-win collaboration with the most talented hackers to detect and fix vulnerabilities on any critical system. With Yogosha's platform, you simply define your security challenges, your budget, your needs (bug bounty programs, crowdsourced pentest, coordinated vulnerability disclosure) and within hours, receive highly detailed and validated reports about potential vulnerabilities and how to remediate.
---