Strategic Sponsors

BeyondTrust is the worldwide leader in Privileged Access Management (PAM), empowering organizations to secure and manage their entire universe of privileges. Our integrated products and platform offer the industry's most advanced PAM solution, enabling organizations to quickly shrink their attack surface across traditional, cloud and hybrid environments.
The BeyondTrust Universal Privilege Management approach secures and protects privileges across passwords, endpoints, and access, giving organizations the visibility and control they need to reduce risk, achieve compliance, and boost operational performance. Our products enable the right level of privileges for just the time needed, creating a frictionless experience for users that enhances productivity.
With a heritage of innovation and a staunch commitment to customers, BeyondTrust solutions are easy to deploy, manage, and scale as businesses evolve. We are trusted by 20,000 customers, including 70 percent of the Fortune 500, and a global partner network.
Learn more at www.beyondtrust.com.
---

CrowdStrike, a global cybersecurity leader, is redefining security for the cloud era with an endpoint protection platform built from the ground up to stop breaches. The CrowdStrike Falcon platform's single lightweight-agent architecture leverages cloud-scale artificial intelligence (AI) and offers real-time protection and visibility across the enterprise, preventing attacks on endpoints on or off the network. Powered by the proprietary CrowdStrike Threat Graph, CrowdStrike Falcon correlates over 3 trillion endpoint-related events per week in real time from across the globe, fueling one of the world's most advanced data platforms for security.
With CrowdStrike, customers benefit from better protection, better performance and immediate time-to-value delivered by the cloud-native Falcon platform.
There's only one thing to remember about CrowdStrike: We stop breaches.
Qualifying organizations can gain full access to Falcon Prevent™ by starting a free trial.
Learn more: https://www.crowdstrike.com/
---

Darktrace is the world's leading cyber AI company and the creator of Autonomous Response technology. Its self-learning AI is modeled on the human immune system and used by over 3,000 organizations to protect against threats to the cloud, email, IoT, networks and industrial systems.
The company has over 1000 employees and headquarters in San Francisco and Cambridge, UK. Every 3 seconds, Darktrace AI fights back against a cyber-threat, preventing it from causing damage.
---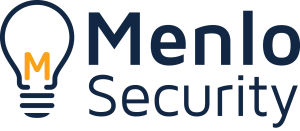 Menlo Security protects organizations from cyberattacks by seeking to eliminate the threat of malware from the web, documents, and email. Our cloud-based Isolation Platform scales to provide comprehensive protection across enterprises of any size, without requiring endpoint software or impacting the end-user experience. Menlo Security is trusted by major global businesses, including Fortune 500 companies and financial services institutions.
---

Proofpoint, Inc. (NASDAQ: PFPT) is a leading cybersecurity company that protects organizations' greatest assets and biggest risks: their people. With an integrated suite of cloud-based solutions, Proofpoint helps companies around the world stop targeted threats, safeguard their data, and make their users more resilient against cyber attacks. Leading organizations of all sizes, including more than half of the Fortune 1000, rely on Proofpoint to mitigate their most critical security and compliance risks across email, the cloud, social media, and the web. More information is available at https://www.proofpoint.com/fr
---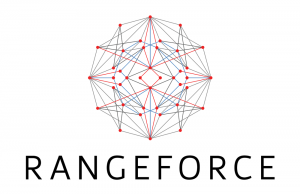 RangeForce delivers the industry's only integrated cybersecurity simulation and skills analysis platform that combines a virtual cyber range with hands-on advanced cybersecurity training. Cyber and IT professionals from all industry verticals use RangeForce to qualify their new-hires, train up DevOps, IT, and Security Staff, and run CyberSiege simulations to evaluate team skills. Only RangeForce can accurately show users where expertise gaps exist, fill those gaps with highly effective simulation-based training, and accurately report on the entire process. To learn more about RangeForce, visit www.rangeforce.com
---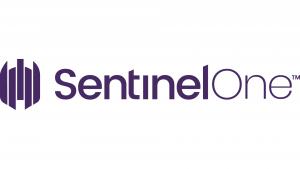 SentinelOne is the only cybersecurity solution encompassing AI-powered prevention, detection, response, remediation and hunting across endpoints, containers, cloud workloads, and IoT devices in a single lightweight autonomous and fully automated platform. With SentinelOne, organizations gain realtime full transparency into every activity happening across the network at machine speed – to defeat every attack, at every stage of the threat lifecycle. To learn more visit www.sentinelone.com or follow us at @SentinelOne, on LinkedIn or Facebook.
---
Education Sponsors

The Accellion enterprise content firewall prevents data breaches and compliance violations from third-party cyber risk. CIOs and CISOs rely on the Accellion platform for complete visibility, compliance and control over the communication of IP, PII, PHI, and other sensitive content across all third-party communication channels, including email, file sharing, mobile, enterprise apps, web portals, SFTP, and automated inter-business workflows. When users click the Accellion button, they know it's the safe, secure way to share sensitive information with the outside world.
With on-premise, private cloud, hybrid and FedRAMP deployment options, the Accellion platform provides the security and governance CISOs need to protect their organizations, mitigate risk, and adhere to rigorous compliance regulations such as NIST 800-171, HIPAA, SOX, GDPR, GLBA, FISMA, and others. Accellion solutions have protected more than 25 million end users at more than 3,000 global corporations and government agencies, including NYC Health + Hospitals; KPMG; Kaiser Permanente; Latham & Watkins; National Park Service; Umpqua Bank; Tyler Technologies; and the National Institute for Standards and Technology (NIST).
---

Centrify is redefining the legacy approach to Privileged Access Management by delivering cloud-ready Zero Trust Privilege to secure access to infrastructure, DevOps, cloud, containers, Big Data and other modern enterprise use cases. As traditional network perimeters dissolve, organizations must discard the old model of "trust but verify" which relied on well-defined boundaries. Zero Trust mandates a "never trust, always verify, enforce least privilege" approach to privileged access, from inside or outside the network.
Centrify Zero Trust Privilege helps customers grant least privilege access based on verifying who is requesting access, the context of the request, and the risk of the access environment. By implementing least privilege access, Centrify minimizes the attack surface, improves audit and compliance visibility, and reduces risk, complexity and costs for the modern, hybrid enterprise. Organizations may consider approaching Privileged Access Management by solely implementing password vaults, leaving gaps that can easily be exploited. Centrify Zero Trust Privilege combines password vaulting with brokering of identities, multi-factor authentication enforcement and "just enough" privilege, all while securing remote access and monitoring of all privileged sessions. Centrify's industry-recognized solution redefines legacy Privileged Access Management and goes beyond simple password vaulting to converge the core tenets of Zero Trust Privilege. Over half of the Fortune 100, the world's largest financial institutions, intelligence agencies, and critical infrastructure companies, all trust Centrify to stop the leading cause of breaches – privileged credential abuse.
---

Corelight delivers powerful network traffic analysis (NTA) solutions that help organizations defend themselves more effectively by transforming network traffic into rich logs, extracted files, and security insights. Corelight Sensors are built on Zeek (formerly called "Bro"), the open-source network security monitoring framework that generates actionable, real-time data for thousands of security teams worldwide. Zeek has become the 'gold standard' for incident response, threat hunting, and forensics in large enterprises and government agencies worldwide. Corelight makes a family of virtual and physical network sensors that take the pain out of deploying open-source Zeek and expand its performance and capabilities. Corelight is based in San Francisco, California and its global customers include Fortune 500 companies, large government agencies, and major research universities.
---

Netwrix is a software company that empowers information security and governance professionals to reclaim control over sensitive, regulated and business-critical data, regardless of where it resides.
Over 10,000 organizations worldwide rely on Netwrix solutions to secure sensitive data, realize the full business value of enterprise content, pass compliance audits with less effort and expense, and increase the productivity of IT teams and knowledge workers.
For more information about Netwrix, visit www.netwrix.com.
---

Recorded Future delivers the only complete threat intelligence solution powered by patented machine learning to lower risk. We empower organizations to reveal unknown threats before they impact business, and enable teams to respond to alerts 10 times faster. To supercharge the efforts of security teams, our technology automatically collects and analyzes intelligence from technical, open, and dark web sources and aggregates customer-proprietary data. Recorded Future delivers more context than threat feeds, updates in real time so intelligence stays relevant, and centralizes information ready for human analysis, collaboration, and integration with security technologies. 91 percent of the Fortune 100 use Recorded Future.
---
Synack, the most trusted crowdsourced security platform, delivers comprehensive and continuous penetration testing with actionable results. The company combines the world's most skilled and trusted ethical hackers with AI-enabled technology to create a scalable, effective security solution. Headquartered in Silicon Valley with regional offices around the world, Synack protects leading global banks, the top 10 global consulting firms and security companies, DoD classified assets, and over $2 trillion in Fortune 500 revenue. Synack was founded in 2013 by former NSA security experts Jay Kaplan, CEO, and Dr. Mark Kuhr, CTO. For more information, please visit us at www.synack.com.
---

Terranova Security is a global leader and partner of choice in security awareness training with successful security awareness and phishing simulation programs spanning over 10 million users. Recognized for providing amongst the highest-quality content, most multilingual security awareness platform, training and communications portfolio and intuitive phishing simulator, organizations continue to leverage the Terranova Security awareness 5-step framework which provides an evidence-based, step-by-step approach to a successful security awareness program. Terranova Security is working with organizations and security awareness teams worldwide to design programs that drastically reduce the human risk factor to effectively counter all cyber attacks. Learn more at terranovasecurity.com.
---