Principal Sponsor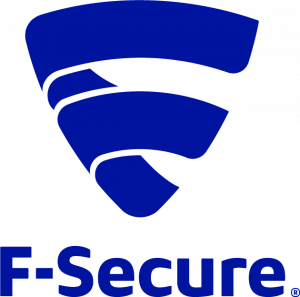 Nobody knows cyber security like F‑Secure. For three decades, F‑Secure has driven innovations in cyber security, defending tens of thousands of companies and millions of people.
With unsurpassed experience in endpoint protection as well as detection and response, F‑Secure shields enterprises and consumers against everything from advanced cyber attacks and data breaches to widespread ransomware infections.
F-Secure Countercept provides a complete managed service for the detection of, and response to, cyber-attacks, specializing in the ability to detect and respond to state-sponsored attacks (APT groups).
Unlike the traditional style of intrusion detection, based on purely 'alert driven' monitoring, F-Secure Countercept offers a 24/7/365 proactive threat-hunting service built around Endpoint Detection and Response (EDR) that utilizes security professionals with real-world experience in attack simulation and incident response. www.f-secure.com/countercept
---
Strategic Sponsors
BeyondTrust is the worldwide leader in Privileged Access Management (PAM), empowering organizations to secure and manage their entire universe of privileges. Our integrated products and platform offer the industry's most advanced PAM solution, enabling organizations to quickly shrink their attack surface across traditional, cloud and hybrid environments.
The BeyondTrust Universal Privilege Management approach secures and protects privileges across passwords, endpoints, and access, giving organizations the visibility and control they need to reduce risk, achieve compliance, and boost operational performance. Our products enable the right level of privileges for just the time needed, creating a frictionless experience for users that enhances productivity.
With a heritage of innovation and a staunch commitment to customers, BeyondTrust solutions are easy to deploy, manage, and scale as businesses evolve. We are trusted by 20,000 customers, including more than 70 percent of the Fortune 500, and a global partner network. Learn more at www.beyondtrust.com.
---

Darktrace (DARK:L), a global leader in cyber security AI, delivers world-class technology that protects over 5,000 customers worldwide from advanced threats, including ransomware and cloud and SaaS attacks. The company's fundamentally different approach applies Self-Learning AI to enable machines to understand the business in order to autonomously defend it. Headquartered in Cambridge, UK, the company has 1,500 employees and over 30 offices worldwide. Darktrace was named one of TIME magazine's 'Most Influential Companies' for 2021.
---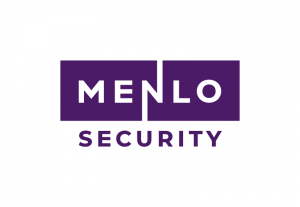 Menlo Security protects organizations from cyberattacks by seeking to eliminate the threat of malware from the web, documents, and email. Our cloud-based Isolation Platform scales to provide comprehensive protection across enterprises of any size, without requiring endpoint software or impacting the end-user experience. Menlo Security is trusted by major global businesses, including Fortune 500 companies and financial services institutions.
---

Okta is the leading independent provider of identity for the enterprise, and the Okta Identity Cloud enables organizations to both secure and manage their extended enterprise, and transform their customers' experiences.
With over 5,500 pre-built integrations to applications and infrastructure providers, Okta customers can easily and securely adopt the technologies they need to fulfill their missions. Over 5,600 organizations, including 20th Century Fox, JetBlue, Nordstrom, Slack, Teach for America and Twilio, trust Okta to securely connect their people and technology.
---

Proofpoint, Inc. (NASDAQ: PFPT) is a leading cybersecurity and compliance company that protects organizations' greatest assets and biggest risks: their people. With an integrated suite of cloud-based solutions, Proofpoint helps companies around the world stop targeted threats, safeguard their data, and make their users more resilient against cyber attacks. Leading organizations of all sizes, including more than half of the Fortune 1000, rely on Proofpoint for people-centric security and compliance solutions that mitigate their most critical risks across email, the cloud, social media, and the web. More information is available at www.proofpoint.com.
---

Recorded Future is the world's largest provider of intelligence for enterprise security. By combining persistent and pervasive automated data collection and analytics with human analysis, Recorded Future delivers intelligence that is timely, accurate, and actionable. In a world of ever-increasing chaos and uncertainty, Recorded Future empowers organisations with the visibility they need to identify and detect threats faster; take proactive action to disrupt adversaries; and protect their people, systems, and assets, so business can be conducted with confidence. Recorded Future is trusted by more than 1,000 businesses and government organisations around the world. Learn more at recordedfuture.com.
---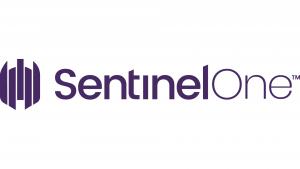 SentinelOne's cybersecurity solution encompasses AI-powered prevention, detection, response and hunting across endpoints, containers, cloud workloads, and IoT devices in a single autonomous platform.
---
Education Seminar Sponsors

Appgate SDP is a leading Zero Trust Network Access solution that simplifies and strengthens access controls for all users, devices, and workloads. We deliver secure access for complex and hybrid enterprises by thwarting complex threats, reducing costs, and boosting operational efficiency. The full suite of Appgate solutions and services protects more than 650 organizations across government, Fortune 50, and global enterprises. Start your secure access journey with confidence by visiting www.appgate.com.
---

Axis Security transforms open networks and vulnerable applications into fully protected resources that enterprises can leverage to grow their business securely - and without complexity.

Its purpose-built cloud-based service, The Application Access Cloud™ simplifies application access by providing a zero-trust network access solution that is able to fully replace and go beyond VPNs, without replicating or changing the existing network.

The Application Access Cloud has a unique overlay architecture that makes it extremely easy to deploy, use, and manage while delivering more secure access — keeping users off the corporate network, and reducing risk by isolating applications. It enables more use cases than any other ZTNA solution, accommodating any application or user as well as latency-sensitive and multi-directional access scenarios. For more information visit: https://www.axissecurity.com/
---

Bitglass delivers data and threat protection for any interaction, on any device, anywhere. Operating at cloud scale across a global network of over 200 points of presence, Bitglass delivers unrivalled performance and uptime to ensure secure business continuity for the largest organizations.
Bitglass was founded in 2013 by a team of industry veterans with a proven track record of innovation and execution.
.
---

Defenders have always sought the high ground in order to see farther and turn back attacks. Corelight delivers a commanding view of your network so you can outsmart and outlast adversaries. We capture, interpret, and connect the data that means everything to defenders. Based in San Francisco, Corelight is an open-core company founded by the creators of Zeek, the widely-used NSM tool and providing an Open NDR Platform. ​
---

CybelAngel provides an innovative solution of data leaks detection on the Internet.
We monitor the Dark Web and the Internet of Things to identify threats that could adversely affect our customers. We identify, in real time, the new risks on the web that target large companies. Every day we detect sensitive data circulating via the Internet without any protection such as passwords, credit cards, confidential documents, etc.
We have automated the entire information search process. This allows us to monitor a large number of sources at a high frequency. When a risk is identified, we perform a detailed human analysis to supplement the detected information. Having eliminated false positives, we then alert the companies, providing them with a precise analysis of the existing risk so they can take appropriate remedial steps.
We offer a service that can be easily integrated into existing security solutions. This service is non-intrusive, does not need to be installed on our customers' IT infrastructure and is based on a list of keywords that includes in particular domain names, IP addresses as well as subsidiary, brand and product names.
When a risk is detected, we alert our customers via a secure interface. This interface makes it possible to manage threats effectively. A control panel facilitates the monitoring of alerts over time, from the detection to the resolution of threats.
---

CyGlass is a cloud-native network defense solution, supporting medium and small organizations by putting enterprise-class cloud and network security in their hands with a unique SaaS solution that is affordable and easy to deploy. Multiple law firms deploy CyGlass focused on protecting client data and stopping ransomware attacks. AI-driven Smart Alerts provide targeted visibility and intelligence to the threats that matter allowing organizations to see risks, eliminate threats and prove compliance.
---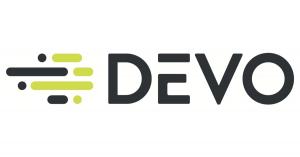 Devo is the only cloud-native logging and security analytics platform that releases the full potential of your data to empower bold, confident action. With unrivaled scale to collect all of your data without compromise, speed to give you immediate access and answers, and clarity to focus on the signals that matter most, Devo is your ally in protecting your organization today and tomorrow. Learn more at www.devo.com.
---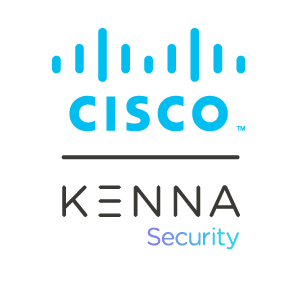 Kenna Security is the enterprise leader in risk-based vulnerability management (RBVM). Using the Kenna Security Platform, organizations can work cross-functionally to determine and remediate cyber risks. Kenna leverages machine learning and data science to track and predict real-world exploitations so security teams can focus on what matters most. Kenna serves nearly every major industry and counts CVS, KPMG, and many other Fortune 100 companies among its customers.
Kenna Risk Scores, another pioneering RBVM innovation, give Security, IT, executives, board members, and other stakeholders a simple and effective way to assess the relative risk of a specific vulnerability, asset class, workgroup, and organizations as a whole.
Recently acquired by Cisco, Kenna Security's acclaimed risk-based vulnerability management will be combined with SecureX, the platform that connects the industry's broadest and most integrated security portfolio, providing global organizations the ability to hunt down and assess threats, identify the vulnerabilities most likely to pose a risk, and give remediation teams clear guidance about what to fix first.
Cisco SecureX will layer in additional capabilities by integrating enterprise security management solutions into one centralized location, giving teams a comprehensive way to break down silos, extend detection and response capabilities, and orchestrate and remediate with confidence.
By integrating Kenna Security into SecureX, companies will solve a notoriously difficult piece of the security puzzle and deliver Kenna's pioneering RBVM platform to more than 7,000 customers using Cisco SecureX today.
All of this reflects Cisco's determination to streamline and simplify security management through a highly integrated, open platform that brings together threat and vulnerability management. For more information, please check out the latest news and visit kennasecurity.com.
---

OneLogin is the number one value-leader in Identity and Access Management. Our Trusted Experience PlatformTM provides everything you need to secure your workforce, customers, and partners at a price that works with your budget. To learn more visit www.onelogin.com.
---

Picus Security is a leading Breach and Attack Simulation (BAS) vendor, enabling organisations to test, measure and improve the effectiveness of their cyber security controls through automated and continuous offensive and defensive security testing.
Picus' complete security control validation platform challenges organisations' cyber-security controls at prevention and detection layers by simulating over 10,000 threats and attack scenarios. This includes the latest types of malware and ransomware as well as MITRE ATT&CK techniques.
Crucially, the Picus platform not only identifies defensive weaknesses as well as threat coverage and visibility gaps, it supplies content to help mitigate them too. This includes prevention signatures as well as detection rules for SIEM and EDR tools - removing the need for security teams to create and test their own.
Unlike other tools and assessments, Picus enables security leaders to understand and measure an organisation's cyber security posture at any moment in time. It provides insights into the impact of infrastructure changes and security improvements, and helps guide and prioritise future investment decisions.
Gartner, which lists Breach and Attack Simulation as a Top Security and Risk Management Trend for 2021 has named Picus a 'Cool Vendor''. The company is cited by Frost & Sullivan as one of the most innovative players in the BAS market.
Picus has hundreds of clients worldwide, with offices in EMEA, North America and APAC. Its technology partners include Cisco, IBM, Fortinet, Microsoft, Splunk and VMware.
---

RangeForce develops the world's most comprehensive cybersecurity training and cyber skills assessment program. RangeForce believes in the power of skilling up SOC and cybersecurity professionals through advanced cyber-defence training, combining this with the ability to accurately and quantitatively assess your team's genuine preparedness to combat real cyber attacks. Every day, hackers invent new creative techniques, with regulators administering increasingly significant fines. Using our Battle Skills individual training platform in combination with the Battle Fortress team event cyber range, we help companies mitigate their cybersecurity risk and boost the effectiveness and efficiency of their security operations. Our advanced threat training covers the very latest attack and defence techniques, all delivered through a browser and on real infrastructure. No prep, no set-up, no testing, no kit, no downtime, no hassle. All you have to do is log in, learn, assess and transform – for a fraction of the cost of traditional learning.
---

Founded in 2015, Red Sift is a global company providing cybersecurity services to organizations such as Wise (previously Transferwise), Telefonica, Pipedrive, ITV and top global law firms.
The Red Sift Open Cloud is a data analysis platform that is purpose-built for the challenges of cybersecurity. Products on the Red Sift platform include OnDMARC and OnINBOX, SaaS applications that work together to close the net on the phishing problem by blocking outbound phishing attacks and analyzing the security of inbound communications for company-wide email threat intelligence.
Find out how Red Sift is delivering actionable cybersecurity insights to its global customers at www.redsift.com.
---