Strategic Sponsors

BeyondTrust is the worldwide leader in Privileged Access Management, offering the most seamless approach to preventing data breaches related to stolen credentials, misused privileges, and compromised remote access.
Our extensible platform empowers organizations to easily scale privilege security as threats evolve across endpoint, server, cloud, DevOps, and network device environments. BeyondTrust unifies the industry's broadest set of privileged access capabilities with centralized management, reporting, and analytics, enabling leaders to take decisive and informed actions to defeat attackers. Our holistic platform stands out for its flexible design that simplifies integrations, enhances user productivity, and maximizes IT and security investments.
BeyondTrust gives organizations the visibility and control they need to reduce risk, achieve compliance objectives, and boost operational performance. We are trusted by 20,000 customers, including half of the Fortune 100, and a global partner network.
Learn more at www.beyondtrust.com.
---

FireMon (
www.firemon.com
) is the world leader in enterprise security devices management. Founded in 2004, we help organizations find, correct and ultimately avoid gaps in their existing network security infrastructure. Our proactive, real-time enterprise security management platform gives security decision makers key management and operations data to reduce risk and provide appropriate levels of access. The FireMon Security Intelligence Platform provides continuous, real-time visibility into network security infrastructure, policy effectiveness and underlying IT risk, allowing organizations to optimize existing defenses, remediate exposed vulnerabilities and prevent today's multi-staged attacks.
FireMon Security Manager
and its
Policy Planner
and
Risk Analyzer
modules empower organizations to:
Analyze, manage and control firewall, routers, switches, etc… configurations centrally and more accurately
Cleanup and improve policies to reduce complexity and limit access, even as demands change
Cleanup device rules across the entire network to ensure that policies result in end-to-end protection
Migrate firewalls and legacy devices faster, validating that defenses remain in place
Analyze and report on compliance to comply with regulations and document mandated assessment
Identify underlying instances of IT risk left exposed to access and inform necessary remediation efforts
Retain real-time visibility into the effectiveness of all security device infrastructure to continually adjust defenses as requirements change
---

IBM Resilient's mission is to help organizations thrive in the face of any cyberattack or business crisis. The industry's leading Incident Response Platform (IRP) empowers security teams to analyze, respond to, and mitigate incidents faster, more intelligently, and more efficiently. The Resilient IRP is the industry's only complete IR orchestration and automation platform, enabling teams to integrate and align people, processes, and technologies into a single incident response hub. With Resilient, security teams can have best-in-class response capabilities. IBM Resilient has more than 150 global customers, including 50 of the Fortune 500, and hundreds of partners globally. Learn more at
www.resilientsystems.com
.
---

Mimecast (NASDAQ: MIME) makes business email and data safer for more than 21,800 customers and their millions of employees worldwide. Founded in 2003, the company's next-generation cloud-based security, archiving and continuity services protect email and deliver comprehensive email risk management in a single, fully-integrated subscription service.
Mimecast reduces email risk and the complexity and cost of managing the array of point solutions traditionally used to protect email and its data.
For customers that have migrated to cloud services like Microsoft Office 365
TM
, Mimecast mitigates single vendor exposure by strengthening security coverage, combating downtime and improving archiving.
Mimecast Email Security protects against malware, spam, advanced phishing and other emerging attacks, while preventing data leaks. Mimecast Mailbox Continuity enables employees to continue using email during planned and unplanned outages.
Mimecast Enterprise Information Archiving unifies email, file and instant messaging data to support e-discovery and give employees fast access to their personal archive via PC, Mac and mobile apps.
---

NTT Security is the specialised security company and the centre of excellence in security for NTT Group. With embedded security we enable NTT Group companies (Dimension Data, NTT Communications and NTT DATA) to deliver resilient business solutions for clients' digital transformation needs. NTT Security has 10 SOCs, seven R&D centres, over 1,500 security experts and handles hundreds of thousands of security incidents annually across six continents.
NTT Security ensures that resources are used effectively by delivering the right mix of Managed Security Services, Security Consulting Services and Security Technology for NTT Group companies – making best use of local resources and leveraging our global capabilities. NTT Security is part of the NTT Group (Nippon Telegraph and Telephone Corporation), one of the largest ICT companies in the world.
For more information, please visit: www.nttsecurity.com
---

TRUSTED CYBERSECURITY SOLUTIONS AND SERVICE PROVIDER

SecureData is one of Europe's largest independent security service providers, with a 25 year track record of delivering managed services to some of the largest companies in the world. We look beyond point technologies to address cybersecurity as a whole, providing a range of integrated solutions that assess risks, detect threats, protect our customer's IT assets and respond to security incidents.

SensePost, our elite consulting arm, is renowned for its innovation on the frontiers of cybersecurity. Through SensePost, we have a deep understanding of the cybercriminal mindset and access to some of the world's most preeminent security experts - ensuring we can keep customers as secure as they possibly can be.
---

ZoneFox, a Fortinet company, is a world-class security platform that effectively combats the growing issue of insider threats by reducing the risk of data theft, leakage and misuse to organisations across the globe.
Through sophisticated UEBA and machine learning technology, ZoneFox provides rapid, actionable insights around user behaviour and data flow. This insight comes from both on and off the corporate network, without impacting endpoints and user privacy. Significantly strengthening security posture, ZoneFox enables organisations to see where business-critical data is going, who is accessing it and, most importantly, who is doing things with it that they shouldn't be – either accidentally or maliciously.
---
Education Seminar Sponsors

activereach® is a leading technology integrator providing bespoke IT solutions and professional services. Our independent consultative approach helps organizations maximise business value from their technology investments, providing a platform for businesses to grow, reinvent and transform.
activereach is the UK's leading company in DDoS testing, including DDoS mitigation services, for customers in the private and public sector.
Our activeDEFENCE division also offers end-to-end security covering the network to the perimeter, public cloud, data, websites, applications and endpoints. Firewalling, email & web security, cloud & network perimeter security plus breach detection, penetration, phishing & vulnerability testing designed to protect enterprises, carriers, cloud service providers, data centres and SMEs from the increasing risk of cyber attacks.
For more information visit www.activereach.net
---
You valiantly work to protect your company's business assets within a complex and unrelenting technology and threat landscape. Problem is, while there are more security products, compliance concerns and incidents than ever, there are fewer people like you. And many aren't well prepared to help you meet your daily challenges.
This is where Demisto can help. Demisto Enterprise is the first and only comprehensive, Security Operations Platform to combine security orchestration, incident management and interactive investigation into a seamless experience. The comprehensive platform enables security operations team to reduce MTTR, create consistent and audited incident management process and increase analyst productivity.
Demisto's orchestration engine is designed to automate 100's of security tasks across 100+ security products and weave the human analyst tasks and workflows with ease. Collaborative and interactive interface enables security operations team to investigate, track evidences and entire incident life cycle with a complete auditable trail. All the information captured as part of the investigation is indexed and available at analyst's fingertips to hunt and respond to threats. Demisto Enterprise is powered by DBot, that learns from the real-life analyst interactions and past investigations in customer environment and helps SOC teams with analyst assignment suggestions, playbook enhancements, incident and indicator correlation and best next steps for investigations.
Demisto's comprehensive and learning platform alleviates challenges faced by entire SOC team including Tier-1, Tier-2 and Tier 3. With Demisto, security teams can build future proof security operations using automation, incident management and interactive investigation realizing significant reduction in MTTR and enhanced analyst productivity.
---

Egress helps enterprises protect unstructured data to meet compliance requirements and drive business productivity. The company's AI-powered platform enables users to control and secure the data they share.
The award-winning platform provides email and document classification, accidental send prevention, email and file protection, secure online collaboration and audit and compliance reporting.
Trusted by enterprise organisations and governments around the globe, Egress offers a seamless user experience, powerful real-time auditing and patented information rights management, all accessible via a single global identity.
Egress is headquartered in London, with other regional UK centers and North American offices in Boston and Toronto.


Relevant links and contact details:

www.egress.com
info@egress.com
events@egress.com
+44 (0) 207 624 8500
1-888-505-8318
---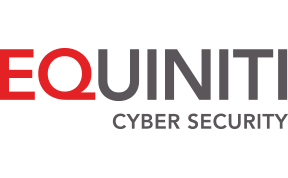 Equiniti Group is a specialist administrator delivering technology-enabled solutions to some of the world's best-known brands and UK's largest public-sector organisations.
It is the UK's leading provider of share registration, employee share plans, and associated investor services, and also has market leading positions in pension administration and software, and employee benefit schemes. Equiniti's services, which are delivered by over 5,000 employees, benefit 28 million people in the UK and 120 countries around the world.
Equiniti's Cyber Security business is a threat data and cyber security solutions provider helping companies succeed as market leaders by using great intelligence. It combines cutting-edge technology, substantial experience and specialist talent to offer targeted, scalable and effective security services.
https://equiniticybersecurity.com/
---

eSentire® is the largest pure-play Managed Detection and Response (MDR) service provider, keeping organisations safe from constantly evolving cyber-attacks that technology alone cannot prevent. Its 24x7 Security Operations Centre (SOC), staffed by elite security analysts, hunts, investigates, and responds in real-time to known and unknown threats before they become business disrupting events. Protecting more than £3 trillion in corporate assets, eSentire absorbs the complexity of cybersecurity, delivering enterprise-grade protection and the ability to comply with growing regulatory requirements. For more information, visit www.esentire.com and follow @eSentire
---

Our mission is to help companies discover cardholder and sensitive personal data on their computer systems. Our software helps companies to prevent hacks and security breaches that result in the theft of employee and customer information.
Our software is being trusted by over 2,500 companies across 80 countries. By securing their data with our products it helps companies comply with important information security standards such as the Payment Card Industry Data Security Standard (PCI DSS) and the General Data Protection Regulation (GDPR).

At Ground Labs we are committed to continually maintaining high levels of customer satisfaction, we provide solution-oriented technical support 24 hours a day Monday – Friday.

If you would like a free trial of our software please visit www.groundlabs.com

Our enterprise-ready software is the complete solution for the identification, remediation and monitoring of sensitive personal data across your entire network. We find more data types and support more platforms than anyone else. Using in-built scheduling and real-time alert features, keeping your data secure will become just another one of your company's Business-As-Usual practices.

Search all the major locations personal data might be stored including, databases, documents, emails, deleted files, memory, disks, shadow files, cloud storage, servers and more.

Find over 200 personal identifiable data types including 95 relevant to The General Data Protection Regulation (GDPR). Identifies stored bank account numbers, SWIFT Codes, IBAN. Over 50 types of National ID supported across 28 EU countries.

Support 7 different platforms - Windows, Mac, Linux, Solaris, FreeBSD, HPUX, and IBM AIX. In addition to this, we also support EBCDIC mainframe storage formats.

Remediate We help you take action to secure the information found. Our remediation process includes permanently deleting the data so it's unrecoverable, safely relocating the information to a secure location of your choice or modifying the data so that anything sensitive is removed without impacting the surrounding data.

Monitor through powerful reporting, quickly sees where the sensitive data is stored and what departments or teams have access to it.
Don't let hackers turn your company into the next headline.
Discover your sensitive data today.
For further information please contact or visit us on:
W: www.groundlabs.com marketing@groundlabs.com
T: +44 203 137 9898
---

Osirium is an award-winning Privileged Access Management (PAM) and cyber security specialist. Founded in 2008 and with its HQ in the UK, Osirium's management team has been helping thousands of organisations over the past 25 years protect and transform their IT security services.
The Osirium team have intelligently combined the latest generation of cyber security and automation technology to create the world's first, built-for-purpose, Privileged Access and Task Automation solution for the hybrid-cloud world, the PxM Platform.
The PxM Platform protects critical IT assets, infrastructure and devices by preventing targeted cyber-attacks from directly accessing Privileged Accounts. It does this by separating people from passwords and delivering Enterprise Class Password Lifecycle Management.
The PxM Platform eradicates the need for SysAdmins to know the details of shared or group accounts and removes unnecessary access and powers of Privileged Account users. This ensures the right people get least privileged access to the right devices at the right time, removing the risks of passwords being compromised. Legitimate Privileged Account users are deterred from abusing their roles, and the effects of a breach, if one does happen, are effectively contained.
---
Pluralsight is the technology learning platform for organizations that need to enhance the expertise of their technologists to keep up with the pace of technological change and deliver key innovations on time, on budget and securely. With Pluralsight, you can evaluate the technical abilities of your teams, align learning to key business objectives, and close skills gaps in critical areas like cloud, mobile, security, and data. With the largest network of expert technologists in the world, over 6,500 courses and the ability to quantify impact and performance, Pluralsight is helping enterprise technology leaders succeed in the digital age.
---
Networking Sponsor

Garrison's ultra secure browsing technology re-enables access to the Internet despite increased threats from targeted attacks. Click on every link, browse the web with confidence.
Garrison has developed patented isolation technology to provide hardware-enforced secure remote browsing for enterprise customers. This unique approach ensures a great user experience is maintained even when deployed across the largest of enterprises, whilst delivering unparalleled security.
Remote browsing promises a massive risk reduction in the face of threats such as phishing, drive-by-downloads and watering hole attacks. But real-world experience shows that many implementations of remote browsing fall short either on the underlying security model, or on the user experience delivered. Garrison's unique Silicon Assured Video Isolation technology (Garrison SAVI®) provides a game-changing platform for secure remote browsing: security so strong that it is trusted for use by governments at the highest security levels, but at a price point and with a level of usability that makes it suitable for deployment at scale across mainstream enterprises.
---

IDECSI - user-centric enterprise security for critical applications. IDECSI secures key applications such as email, Office 365, SharePoint, ERP and DMS, providing personalised protection for executives and employees. IDECSI is a unique solution identifying in real-time attacks which are not covered by other technologies: malicious or erroneous misuse of privileged accounts, hijacking of email or collaboration or other accounts, creation of malicious inbox rules, and much more. Crucially, IDECSI does not rely on an army analysts to validate individual brief reports. Instead IDECSI provides highly personalised engagement directly with the resource owner for very efficient breach detection, massively reducing time to remediation, and hugely increasing the sensitivity of users to their cyber security. IDECSI's customers include many Fortune 500 companies internationally, such as Societe Generale, Total, L'Oreal and ENGIE. It has received numerous awards, including the prestigious "Assises de la Sécurité Innovation Award". Learn more: https://www.idecsi.com
---

Jazz Networks is a cybersecurity company that protects organizations from data loss by simplifying the complexities of unpredictable human behavior. Using a practical approach, organizations gain clear visibility into all actions made by employees and servers. We combine machine learning with human interactions, so security professionals get real-time, actionable data and can focus on high-impact events. Founded in 2016 to solve the emerging security threats, today Jazz Networks has more than 80 employees with offices in Oslo, London and New York. . www.jazznetworks.com
---

Redscan is an award-winning provider of managed cyber security services that help businesses of all sizes defend against hackers and advanced online threats.

The choice of industry leaders, Redscan's comprehensive range of managed threat detection, red team operation, penetration testing and cyber incident response services enable organisations to protect their critical assets and reputation by exposing wide-ranging security vulnerabilities, proactively identifying threats and supporting swift response to attacks.

By adopting the mindset of the adversary, utilising cutting-edge technology and intelligence, and offering clear advice, Redscan's experts act as an extension of in-house resources to support successful mitigation of information security risk and compliance with the GDPR and standards including ISO 27001/2 and Cyber Essentials.
---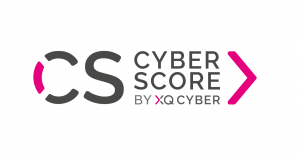 CyberScore™ offers affordable and fully automated cyber security assessments and remediation reporting for you, your customers and your supply chain – giving you actionable vulnerability intelligence.

CyberScore™ shows organisations, big and small, how vulnerable they are to common forms of cyber-attack, such as ransomware, data loss or business interruption. This is presented as a peer-rated score, which can be tracked over time as security improvements are made, or as the organisation makes changes to its systems.

CyberScore™ offers an easy-to-interpret view of internal and external security status based upon empirical. Get Well Plans and Technical Reports are provided to help organisations address their most pressing vulnerabilities, and compliance with the UK Cyber Essentials Schemes can also be assessed. Get Well Plans can be disseminated internally or issued to service providers.

CyberScore™ also allows an organisation to view the security posture of the organisations within its supply chain or, if appropriate, its customer base. Subsidiaries, suppliers and other third parties can be invited to share their results, in order to provide assurance that they are addressing cyber risks. Supply Chain operators can set standards and view third party performance via dashboards, reports and scorecards. When new vulnerabilities emerge, supply chain operators can quickly assess their potential exposure and can intervene by offering guidance for the mitigation of new threats.

CyberScore has been developed by XQ Cyber. Their founders are leading members of the UK defence and security community, who believe that cyber-security should deliver much greater value, for organisations of every size, at an affordable price.
---
Branding Sponsors

Agari is the only cloud-native solution that uses predictive AI to stop advanced email attacks. Winner of Best Email Security Solution by SC Magazine in 2018, the Agari Email Trust Platform™ prevents ransomware, ATO, phishing, BEC and other identity deception attacks, restoring trust to digital channels for businesses, governments, and consumers worldwide. Learn more at
www.agari.com
.
---