Strategic Sponsors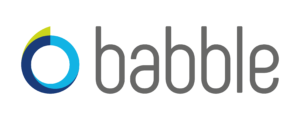 Babble is a leading technology business that is reimagining how we do work. Founded in 2001, the company works with over 20,000 organisations in a wide range of sectors — including financial, health and education, travel and accommodation, and public services.
Babble has four product pillars — Comms, Contact, Cyber and Mobile and believes in making next-generation technology simple to use, deploy and manage. This gives people the tools they need to build the organisations they want. Agile, scalable and successful.
---

Defenders have always sought the high ground in order to see farther and turn back attacks. Corelight delivers a commanding view of your network so you can outsmart and outlast adversaries. We capture, interpret, and connect the data that means everything to defenders. Based in San Francisco, Corelight is an open-core company founded by the creators of Zeek, the widely-used NSM tool and providing an Open NDR Platform. ​
---

eSentire, is the Authority in Managed Detection and Response. The company's mission is to hunt, investigate and stop cyber threats before they become business disrupting events. Combining XDR technology and 24/7 Threat Hunting, eSentire mitigates business risk, and enables security at scale. eSentire provides Managed Risk, MDR and IR services.
---

Our mission is to help companies discover cardholder and sensitive personal data on their computer systems. Our software helps companies to prevent hacks and security breaches that result in the theft of employee and customer information.
Our software is being trusted by over 2,500 companies across 80 countries. By securing their data with our products it helps companies comply with important information security standards such as the Payment Card Industry Data Security Standard (PCI DSS) and the General Data Protection Regulation (GDPR).

At Ground Labs we are committed to continually maintaining high levels of customer satisfaction, we provide solution-oriented technical support 24 hours a day Monday – Friday.

If you would like a free trial of our software please visit www.groundlabs.com

Our enterprise-ready software is the complete solution for the identification, remediation and monitoring of sensitive personal data across your entire network. We find more data types and support more platforms than anyone else. Using in-built scheduling and real-time alert features, keeping your data secure will become just another one of your company's Business-As-Usual practices.

Search all the major locations personal data might be stored including, databases, documents, emails, deleted files, memory, disks, shadow files, cloud storage, servers and more.

Find over 200 personal identifiable data types including 95 relevant to The General Data Protection Regulation (GDPR). Identifies stored bank account numbers, SWIFT Codes, IBAN. Over 50 types of National ID supported across 28 EU countries.

Support 7 different platforms - Windows, Mac, Linux, Solaris, FreeBSD, HPUX, and IBM AIX. In addition to this, we also support EBCDIC mainframe storage formats.

Remediate We help you take action to secure the information found. Our remediation process includes permanently deleting the data so it's unrecoverable, safely relocating the information to a secure location of your choice or modifying the data so that anything sensitive is removed without impacting the surrounding data.

Monitor through powerful reporting, quickly sees where the sensitive data is stored and what departments or teams have access to it.
Don't let hackers turn your company into the next headline.
Discover your sensitive data today.
For further information please contact or visit us on:
W: www.groundlabs.com marketing@groundlabs.com
T: +44 203 137 9898
---

LastPass® is an award-winning password manager providing identity and access management solutions. From single sign-on and enterprise password management to multifactor authentication, LastPass® gives superior control to IT and access to users. LastPass® has been on a mission to reduce the use of passwords from the start with a vault that reduces the number of passwords you need down to one, your master password, helping customers make the shift from password management to the password[less] future – passwords, passkeys, and beyond. With LastPass®, businesses of all sizes eliminate vulnerabilities by increasing password security across their entire organisation, while continuously reducing the use of passwords to be less reliant on human behaviour.
---

Okta is the World's Identity Company. As the leading independent Identity partner, we free everyone to safely use any technology — anywhere, on any device or app. The most trusted brands trust Okta to enable secure access, authentication, and automation. With flexibility and neutrality at the core of our Okta Workforce Identity and Customer Identity Clouds, business leaders and developers can focus on innovation and accelerate digital transformation, thanks to customizable solutions and more than 7,000 pre-built integrations. We're building a world where Identity belongs to you. Learn more at okta.com.
---

Like all of the greatest innovations, Searchlight Security was born out of the need to solve a problem: criminals being able to act with impunity on the Darkweb.
Founders and long-term friends Ben Jones and Dr Gareth Owenson decided to use their combined skills, knowledge and experience to create a solution to this problem, and so Searchlight Security came into being.
A pre-eminent Tor expert, Gareth combined cutting edge cyber-defence experience and ground-breaking academic research with Ben's experience in defence to create a world-leading suite of investigative Darkweb products which afford business and law enforcement agencies an unmatched toolset in their fight against criminal activity on the Darkweb.
Utilized by the world's most innovative and forward-thinking government agencies, companies and charities, Searchlight Security are shedding a light into the most hidden realms of the Darkweb for all to see, and fulfilling their mission of protecting society as a whole.
---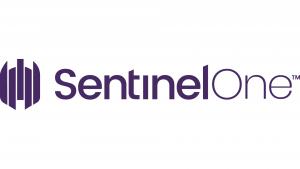 SentinelOne's cybersecurity solution encompasses AI-powered prevention, detection, response and hunting across endpoints, containers, cloud workloads, and IoT devices in a single autonomous platform.
---

Tokio Marine HCC is a leading specialty insurance group with offices in the United States, Mexico, the United Kingdom and continental Europe, transacting business in approximately 180 countries and underwriting more than 100 classes of specialty insurance.
For further information: https://www.tmhcc.com/en/
---
Education Seminar Sponsors

Abnormal Security provides a leading cloud-native email security platform that leverages AI-based behavioral data science to stop business email compromise (BEC) and never-seen-before attacks that evade traditional secure email gateways (SEGs). Abnormal delivers a fundamentally different approach that precisely detects and protects against the widest range of attacks including phishing, malware, social engineering, spam and graymail, supply chain compromise, and internal account compromise.

The Abnormal platform delivers inbound email security, internal and external account takeover protection, and full SOC automation. Abnormal's API-based approach enables customers to get up and running in 15 minutes and can augment a SEG or be used standalone to enhance native Microsoft security protection. Abnormal Security is based in San Francisco, CA. More information is available at abnormalsecurity.com.
---

Binalyze is the world's fastest and most comprehensive Digital Forensics and Incident Response platform. Our software remotely, securely collects more than 360+ digital forensic artifacts in under 10 minutes. Integrating with SIEM, SOAR and EDR systems automates this process, reducing the overhead on the SOC team and preventing costly delays.
---

Bitdefender is a global cybersecurity leader protecting over 500 million systems in more than 150 countries. Since 2001, Bitdefender innovation has consistently delivered award-winning security products and threat intelligence for people, homes, businesses and their devices, networks and cloud services. Today, Bitdefender is also the provider-of-choice, used in over 38% of the world's security solutions.
From IoT to Data Centers, from endpoints to hybrid infrastructures – Bitdefender plays a transformational role in how security is best consumed, deployed, and managed. Bitdefender strive to deliver products and services that radically alter the customer's experience with security, in terms of efficacy, performance, ease of use and interoperability.
Learn more at https://www.bitdefender.se/ get security news, trends and insights at https://businessinsights.bitdefender.com/ or connect with us on LinkedIn, Twitter and check our video testimonials.
---
Cisco inspires new possibilities by reimagining your applications, securing your data, transforming your infrastructure, and empowering your teams for a global and inclusive future.
---

Cyberhaven is the data security company revolutionizing how companies protect their most important information from theft and misuse. Until now, security products only recognized and protected a limited range of data types because they relied on finding patterns in the content itself. Our data tracing technology analyzes billions of events surrounding every piece of data to better understand and classify it, allowing for protection of a much broader range of sensitive data in any form, anywhere it goes.
---

Hoxhunt is a global leader in Human Risk Management. The innovative Hoxhunt AI driven human risk platform scales your security culture and behaviour change that enables people to detect and report cyberattacks that have bypassed your technical security layers, reducing the risk to organizations from sophisticated cyberattacks targeting humans. Leading organizations of all sizes, including Bird & Bird, Airbus, Docusign, IGT, Nokia and Qualcomm all rely on Hoxhunt for their Human Risk Management solutions that mitigate their most critical risks across email, cloud, social media, and the web.
---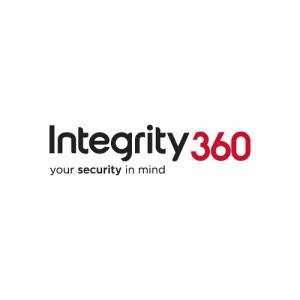 Integrity360 is one of Europe's leading cybersecurity specialists operating from office locations in Ireland and the UK. The group provides a comprehensive range of professional, support and managed cybersecurity services that identify, prevent, detect and respond to cyber risks and threats. Working either independently or as an extension of a organisations own team, Integrity360 strengthens security postures for both mid-market and enterprise organisations across a wide range of sectors including financial services, insurance, government, healthcare, retail, telecoms and utilities.
---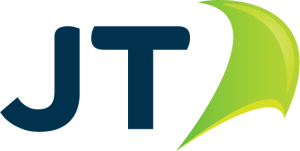 JT is a government-owned full-service global connectivity and business enterprise provider offering the full range of communications services and solutions required to connect people together and deliver excellence in customer experience.
Our Mobile Intelligence Division provides innovative global identity and fraud protection solutions that are being used to detect and prevent harmful mobile enabled frauds including SIM swap fraud, Account Takeover and Authorised Push Payment fraud. Partnering with a network of global MNO's JT leverages CRM data and device intelligence to help organisations strengthen their KYC checks and create robust friction-free identity verification and customer authentication.
As a Mobile Network Operator, we appreciate that trust and loyalty is built firmly upon great customer experiences. It is here where our mobile intelligence solutions add value to our customers, creating seamless experiences for legitimate customers while enhancing security measures and reducing the risk of fraud. To find out more about how we can help you leverage the wealth of data from mobile operators as part of your cyber security strategy visit jtglobal.com/mobile-intelligence
---

An award-winning cyber threat intelligence firm, KELA's mission is to provide 100% real, actionable intelligence on threats emerging from the cybercrime underground, to support the prevention and neutralization of digital crimes. Our success is based on a unique integration of our proprietary automated technologies and qualified intelligence experts. Trusted worldwide, our technology infiltrates hidden underground places and thoroughly monitors, hunts, and mitigates digital crimes to uncover real risks and allow proactive protection. KELA's revolutionary solution arms you with highly contextualized intelligence, as seen from the eyes of attackers, thus enabling the elimination of blind spots and proactive network defense.
---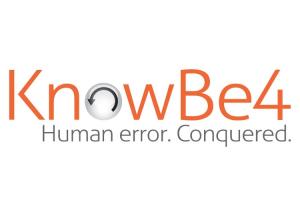 KnowBe4, the provider of the world's largest security awareness training and simulated phishing platform, is used by more than 50,000 organisations around the globe. Founded by IT and data security specialist, Stu Sjouwerman, KnowBe4 helps organizations address the human element of security by raising awareness about ransomware, CEO fraud, and other social engineering tactics through a new-school approach to awareness training on security. Kevin Mitnick, an internationally recognised cybersecurity specialist and KnowBe4's Chief Hacking Officer, helped design the KnowBe4 training based on his well-documented social engineering tactics. Tens of thousands of organisations rely on KnowBe4 to mobilize their end users as their last line of defence.
---

Since 2003, Mimecast has stopped bad things from happening to good organizations by enabling them to work protected. We empower over 40,000 customers to mitigate risk and manage complexities across a threat landscape driven by malicious cyberattacks, human error, and technology fallibility. Our advanced solutions provide proactive threat detection, brand protection, awareness training, and data retention capabilities evolving workplaces need today. Mimecast transforms email and collaboration security into the eyes and ears of organizations worldwide.
---

OneTrust is the category-defining enterprise platform to operationalize trust. More than 12,000 customers, including half of the Fortune Global 500, use OneTrust to make trust a competitive differentiator, implementing central agile workflows across Privacy and Data Governance, GRC and Security Assurance, Ethics and Compliance, and ESG and Sustainability. The OneTrust platform is backed by 200 patents and powered by the OneTrust Athena™ AI and robotic automation engine. The OneTrust platform is backed by 200 patents and powered by the OneTrust Athena™ AI.
Learn more: OneTrust.com and LinkedIn.
---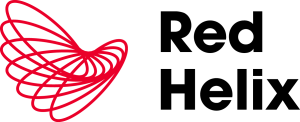 Red Helix is a leading provider of managed cyber security services that protect businesses of all sizes against ever-evolving cyber threats. Our team of experienced cyber security professionals is dedicated to helping organisations implement robust security measures that keep their data safe and secure.
Founded in 1984, Red Helix has a long heritage of securing and optimising networks and applications. From enterprises to network operators, government departments to utility providers, we keep businesses running smoothly.
At Red Helix, we believe that every business, regardless of size or industry, deserves access to top-quality cyber security services. That's why we offer a range of flexible solutions that can be tailored to meet the specific needs of each client we work with.
Our team of cyber security experts is comprised of seasoned professionals with years of experience in the industry. From our Security Analysts to Technology Director, each member of our team brings a unique skill set to the table, allowing us to offer a wide range of services that cover everything from Security Awareness Training & Testing to a fully outsourced Security Operations Centre (SOC).
We understand that cyber security is not a one-size-fits-all proposition. That's why we take a customised approach for each client we work with, working closely to develop a solution that meets their specific needs and budget.
In an era of ever-increasing cyber threats, businesses need a trusted partner they can rely on to help keep their data safe and secure. At Red Helix, we're proud to be that partner for businesses of all sizes, providing them with the peace of mind they need to focus on what they do best - running their business.
---

Red Sift's Digital Resilience Platform solves for the greatest vulnerabilities across the complete attack surface. By providing comprehensive coverage of an organization's digital footprint through best-in-class discovery and monitoring, Red Sift enables users to proactively uncover threats within email, domains, brand, and the network perimeter. Paired with sophisticated remediation capabilities, Red Sift provides organizations with the tools to shut down phishing and ensure ongoing compliance with email and web security protocols.

Red Sift is a global organization with offices in North America, Australia, Spain, and the UK. It boasts an impressive client base across all industries, including Domino's, ZoomInfo, Athletic Greens, Pipedrive, and top global law firms. Red Sift is also a trusted partner of Entrust, Microsoft, and Validity, among others. Find out more at redsift.com.
---

Thales eSecurity is a leader in advanced data security solutions and services, delivering trust wherever information is created, shared or stored. We ensure that company and government data is secure and trusted in any environment – on premise, in the cloud, in data centres and in big data environments – without sacrificing business agility. Security doesn't just reduce risk, it's an enabler of the digital initiatives that now permeate our daily lives – digital money, e-identities, healthcare, connected cars and with the internet of things (IoT) even household devices.
Thales eSecurity provides everything an organization needs to protect and manage its data, identities and intellectual property and meet regulatory compliance – through encryption, advanced key management, tokenization, privileged user control and meeting the highest standards of certification for high assurance solutions. Security professionals around the globe rely on Thales to confidently accelerate their organization's digital transformation. Thales eSecurity is part of Thales Group.
---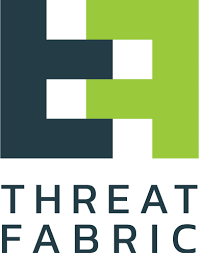 For more information please visit https://www.threatfabric.com/
---