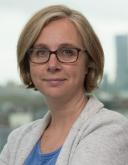 Eleanor Fairford, Deputy Director for Incident Response, NCSC
A generalist civil servant for the past 18 years, Eleanor has undertaken a range of policy and security roles at home and overseas in immigration, security policy and corporate services. Joining the NCSC when it began, Eleanor was responsible for the cyber assessment function providing reports on the cyber threat landscape for strategic decision makers in government.... Eleanor took on the leadership of the Incident Management function within the NCSC and is responsible for leading the organisation's response to cyber incidents. more
Mihaela Jembei, Director of Regulatory Cyber, Information Commissioner's Office (ICO)
Mihaela is the Director of Regulatory Cyber at the UK Information Commissioner's Office (ICO). She is responsible for co-ordinating its regulatory cyber activity and leading on the development of the ICO's internal cyber capabilities. Mihaela is an experienced cyber security professional with... a career spanning consulting, the public, and private sector. She has worked with some of the largest organisations to advise them on their cyber security risks and supported them through cyber incidents and responses, bringing a unique insight into the UK's regulatory and threat landscape. more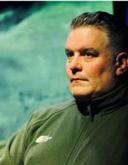 Dom Lucas, Head of Security, British International Investment
Dom is a security leader with over 25 years professional experience, working across a range of public and private sector organisations, leading others to success. He has worked for numerous large firms including, Barclays, Allen & Overy, Clifford Chance and also Financial Conduct Authority in the field of Information and Cyber Security. He is currently Head... of Security at British International Investment. Dom is passionate as to the discipline and has been a a leading participant in the development of information sharing across the domain. Outside of work, Dom is a keen supported of non-professional Theatre, having performed in, stage managed and directed seven theatrical shows over the past 15 months. more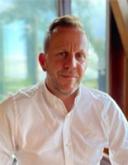 Ryan Aldred, Head of Cloud Security, Lloyds Banking Group
Ryan is Head of Cloud Security at Lloyds Banking Group, and has a wealth of experience in shaping how an organisation thinks about security in this changing cloud landscape; evangelising and engineering more dynamic and proactive architectures that demand we think differently about security and risk management. He has many years of experience in large, heavily regulated,... financial institutions, including RSA and EDS, specialising in the definition, design, delivery and securing of large public cloud platforms. more
Purvi Kay, Head of Cybersecurity Governance Risk and Compliance, BAE Systems PLC
Purvi Kay is a Chartered Aerospace Engineer with 14 years of experience in various Civil Service Departments and the UK Intelligence Community. Purvi also has over 10 years of experience in Cybersecurity and has held various Senior Leadership positions within Government. Purvi is now fulfilling the role of Head of Cybersecurity Governance Risk and Compliance... for BAE Systems Plc. Over the years Purvi has developed a skillset in a wide range of cybersecurity topics, ranging from threat intelligence to a embedding a security culture within organisations. Working in a continuously advancing industry has forced Purvi to adapt throughout her career, build resilience whilst working under pressure and stay motivated in difficult situations. Purvi has taken this experience to empower other women around the world to enter the technology industry. As an active career mentor, she is passionate about developing the right talent pipeline of security professionals, ensuring they are empowered and equipped with the necessary career and learning frameworks to progress their security careers successfully. A proud advocate for diversity and inclusion, she is passionate about supporting tech companies embrace true inclusion and create a paradigm shift in recruiting, nurturing and retaining a diverse and inclusive workforce. more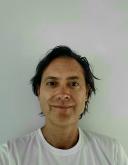 Dr. Joseph Da Silva, CISO, RS Group PLC
Dr. Joseph Da Silva is an accomplished Information Security leader with extensive Security, IT and Business experience across multiple sectors. He has led teams responsible for Information Security, Architecture, IT Operations and Business Change. He is driving the Information Security agenda within RS Group plc to help both the organisation and its customers... to understand and address risk while enabling business growth. He completed his PhD in Information Security at Royal Holloway, University of London, researching the role of the CISO within commercial organisations and also holds CCISO, CISM and BCS qualifications. more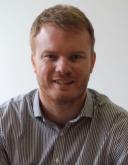 Matthew Kay, Data Protection Officer, Metro Bank
Matthew Kay currently leads the Data Protection function for Metro Bank operating under the SMCR regime, providing strategic leadership to a team of data protection and records management professionals and ensuring the bank complies with the UK GDPR and other associated legislation. Part of his role sees him sit on the senior leadership team for the bank... with a dotted line into both the Chief Information Officer and the Chief Risk Officer. Prior to working in financial services, Matthew has worked as a Data Protection Officer for large scale organisations across numerous sectors such as media, technology, construction, health and safety and local government. more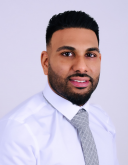 Manit Sahib, Ethical Hacker
Manit is an experienced offensive security expert who is certified by UK's National Cyber Security Centre (NCSC) as well as His Majesty's CESG Check scheme (HMG CHECK). He has over ten years professional experience in both UK Government and private offensive security operations. Formerly, Manit was the Head of Penetration Testing & Red Teaming... at the Bank of England. He is contracted to Global Fund. more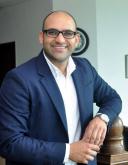 Raj Sandhu, Ethical Hacker
Raj Sandhu is a highly experienced Ethical Hacker with fifteen years of expertise in intergovernmental, financial, and telecommunication organizations. As a consultant at the World Health Organization he focuses on red teaming, penetration testing, vulnerability management, risk assessments, and security audits.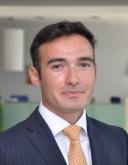 Victor Murineanu, Information Security Manager, Chelsea Football Club
Victor Murineanu is a seasoned cybersecurity leader with over 15 years of experience defining and implementing robust security roadmaps, strategies and operations across a range... of industries. He demonstrates technical proficiency, specializing in red teaming, ethical hacking, and incident management, with a specific focus on securing third-party supply chains. Moreover, he's shown strong leadership capabilities, driving strategic direction, managing diverse teams, and influencing stakeholders at all levels. From 2019, Victor has held various roles at Chelsea Football Club, starting as the Information Security Manager and later stepping into the Interim Head of IT role. Here, he played a significant part in realizing the club's digital transformation and cyber security roadmap. Victor is also actively involved in startup mentorship and advisory through organizations like Cyber Club London and the Institute of Directors. more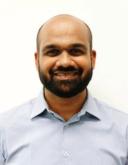 Punit Bafna, Information Security Engineering Principal, bp
Punit is the Information Security Engineering Principal at bp and is responsible for information security assurance GRC technology, and automation strategy and product security, supporting all 3 lines of defence. He started his career at Accenture in 2005 as a university graduate back in India and following roles as controls and SOX specialist at Philips and HCL,... he joined bp Malaysia as a lead security engineer. Before moving to the UK to take up his current position, he held a variety of business information security and security engineering focused roles, all in support of keeping the organization safe and secure. He then went on to become the Head of GRC Technology Enablement, IS assurance for bp globally and managing product security for key products across finance and other corporate functions. He has a deep expertise in managing and building large digital security functions focused on platform security, risk and compliance programs, 2nd line assurance, with more than 15 years of experience in managing cyber security teams across AppSec and GRC domains. Punit holds an Engineering Degree & post graduate certificate in business management from Xavier School of Management (XLRI) and is a Certified PRINCE2 Practitioner, CISA , ISO 27001 lead Implementor, and GRCP. more
Javvad Malik, Lead Security Awareness Advocate, KnowBe4
Javvad Malik is Lead Security Awareness Advocate at KnowBe4 and is based in London. Malik is an IT security professional with over 20 years of experience as an IT security administrator, consultant, industry analyst and security officer. He is also a multiple award winner and currently holds the Guinness World Record for the most views of a cybersecurity lesson on... YouTube within 24 hours. Malik is passionate about helping people understand the value of cybersecurity and how each department and individual can play their part. He frequently educates his audience through blog posts, videos, podcasts, and at public events. Malik holds SACP and CISSP certification. more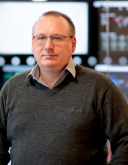 Jason Price, Systems Engineer, Red Helix
Jason Price manages the onboarding and running of Red Helix's Security Awareness Training and Testing managed service. He tailors the service to meet the objectives of individual clients and ensures they meet their security awareness targets.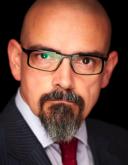 Andy Lalaguna, Senior Solutions Architect, eSentire
Andy Lalaguna is a business focused Senior Solutions Architect with significant experience working with international organisations. Andy brings out the best in people and systems, whilst solving real world business challenges. Andy is a technologist who enthuses and engages clients and audiences, to drive forward their technological investment, improve their... understanding, and help the realisation of their potential. Recently his focus has been on evangelising on Zero Trust as an approach and architecture for the modern hybrid and distributed IT infrastructure. more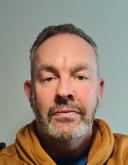 Keith Archer, Commercial Director, Babble Defence
Keith Archer is an IT veteran with more than 30 years of experience. He currently holds the role of Commercial Director for the Enterprise Cyber division at Babble. Previously, he played a pivotal role in developing Activereach's Cloud Security practice with responsibility for managing the company's key enterprise clients. Prior to that Keith worked for Cisco Cloud... Security and served as the Country Manager for A10 Networks, focusing on DDOS Mitigation and Application Delivery. Keith's extensive expertise covers a wide range of technology areas across various industries and regions. He's a seasoned pro in the cybersecurity field, bringing a wealth of practical knowledge to the table and helping companies navigate the ever-changing digital security landscape. more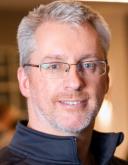 PJ Norris, Senior Security Engineer, SentinelOne
PJ is a rounded security professional with extensive security experience gained within enterprises organisations across many sectors, including consultancy firms and energy providers. He has over 25 year's experience in enterprise security technology, policy and processes, PJ has contributed to responses in the press about security breaches and incidents; written... a number of technical blogs and presented at a number of events and webinar. PJ has worked in IT Sector for more than 35 years and is proficient in most enterprise technologies including operating systems, networks, storage, cloud, applications and databases. more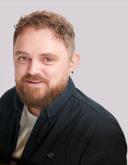 Jim Simpson, Director of Threat Intelligence, Searchlight Cyber
Jim Simpson has been working in technology and cybersecurity for more than two decades, with experience in public sector, ecommerce, and FTSE100 companies before moving vendor-side at Cylance in 2017. He worked in threat research as a Principal Threat Researcher at Cylance / BlackBerry Cybersecurity, before becoming Director of Threat Intelligence. Jim joined Searchlight... Cyber as Director of Threat Intelligence in 2022 for a new challenge in undertaking threat research on the dark web. His expertise includes SOC and MDR, incident response, malware analysis, threat hunting, and threat modeling. Jim is also a SANS Certified Instructor Candidate Teaching FOR 578 the Cyber Threat Intelligence course. more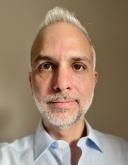 Jorge Montiel, Head of Sales Engineering - EMEA, Red Sift
Jorge is the Head of Sales Engineering for Red Sift in EMEA, with a focus on matching business requirements with technical ones in order to solve critical business initiatives for our enterprise customers. Prior to joining Red Sift, Jorge worked in the ID verification industry with leading AI solutions to address use cases such as matching live faces with photos on... government-issued documents, and has been working with leading cybersecurity solutions since 2006. more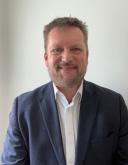 Dave Gill, EMEA Channel Director, KELA Group
With a wealth of over two decades in the cybersecurity industry, Dave currently holds the position of EMEA Channel Director at KELA, the leader in cybercrime intelligence. Dave is responsible for building a network of skilled partners and MSSPs to support KELA's growth in the region.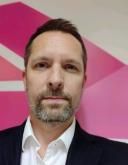 David Mole, Sales Engineer- EMEA, Cyberhaven
Experienced Sales Engineer with a strong background in data protection, cybersecurity, and privacy solutions. A proven track record of successfully guiding clients through complex technical sales processes, providing expertise in data loss prevention (DLP) and other security technologies. Known for outstanding customer focus and a consultative approach that turns... challenging situations into satisfied clients. more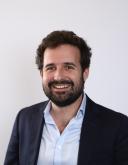 Jorge Ferrer Raventos, Principle Solutions Engineering Specialist, OneTrust
Jorge Ferrer Raventos serves as Principle Solutions Engineering Specialist at OneTrust, the Trust Intelligence Platform, unlocking every company's value and potential to thrive by doing what's good for people and the planet. OneTrust connects privacy, GRC, ethics, and ESG teams, data, and processes, so all companies can collaborate seamlessly and put trust at... the center of their operations and culture. In his role, Jorge supports the OneTrust GRC & Security Assurance Cloud where he advises companies on how to analyze risk, scale compliance, and reinforce governance to uphold trusted business operations. Jorge earned a Business Management and Technology degree at Ramon Llull University in Barcelona and holds a GRCP, GRCA, CIPM, CIPP/E. more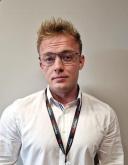 Zach Fleming, Head of Red Teaming, Integrity360
As the Head of Red Teaming at Integrity360, Zach leads a dedicated team of cybersecurity professionals with significant experience delivering highly targeted offensive cyber engagements to financial, government and retail organisations. Zach has used his vast expertise in enterprise penetration testing, network security, social engineering, and red teaming to identify... clients' vulnerabilities and protect their technology infrastructure. Prior to becoming Head of Red Teaming, Zach held the roles of Principal Architect – R&D and Principal Security Consultant for Integrity360. Zach holds a Bachelor of Science degree in Computer Science from Technological University Dublin. Furthermore, he has completed several advanced certifications including Offensive Security Certified Expert (OSCE3), Enterprise Security Specialist (PACES) and Red Team Expert (CRTE). more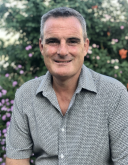 Tim Thorne, Product Evangelist, Binalyze
Before joining Binalyze, he worked at Cellebrite/BlackBag as a Senior Solutions Expert and Trainer. This followed a 30-year career with the Metropolitan Police in London. He was a leader involved in significant investigations, including those related to drugs, murder, and robbery. He later focused on covert internal... corruption investigations and managed the Anti-Corruption Command's lab for network and digital forensics. He then moved on to become the Digital Forensic Operations Manager for the Counter Terrorism unit at New Scotland Yard, where he managed a team analysing digital media related to terrorism cases in the UK and abroad more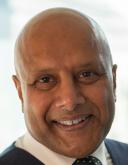 Ketan Pyne, Presales Technical Consultant, Thales
Ketan Pyne joined Thales DIS in 2021, he has a background in PKI, Network technologies and Systems, and Cybersecurity with over 29 years of experience. He works in the Pre-Sales team for UK&I.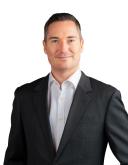 Stephen Cavey, Co-Founder & Chief Evangelist, Ground Labs
Stephen is a co-founder of Ground Labs, leading a global team empowering its customers to discover, identify and secure sensitive data across their organizations. As the company's Chief Evangelist, he leads its worldwide product development, sales and marketing and business operations and was instrumental in extending Ground Labs' presence with enterprise customers.... Stephen has deep security domain expertise with a focus on electronic payments and data security compliance. He is a frequent speaker at industry events on topics related to data security, risk mitigation and cybersecurity trends and futures. more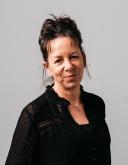 Clare Messenger, Commercial Strategy & Business Development Mobile Intelligence, JT Global
Clare heads up the Mobile Intelligence division for JT Group - a Tier-1 Telecom Company with over 600 Mobile Network Operator partners worldwide. Working closely with these partners, JT provides network data solutions that protect against identity theft, account takeover and supports businesses with Secure Customer Authentication. Clare began her career in the media... industry heading up commercial teams within the publishing, TV and digital sectors. For over 15 years she has worked in the Telecommunications industry and has led many new strategic projects to drive incremental revenue for Mobile Operators. Clare was a founding member of the UK joint venture Weve - a mobile media and payments business that was owned by Vodafone, Telefónica and EE. Clare is an expert and avid advocate on using mobile data for fraud prevention and has worked extensively with Mobile Operators globally. Successfully scaling the Mobile Intelligence division for JT has been Clare's key priority and the ongoing focus is on developing new services and expanding into new markets. more
Nilesh Halai, SASE Sales Acceleration EMEA, Cisco
Nilesh is focused supporting organisations on their SASE journey to securely connect users from anywhere to applications everywhere, whilst ensuring the best user experience. Nilesh brings more than 15 years of experience across multiple architectures including Cloud Security and Enterprise Networking.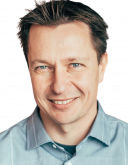 Petri Kuivala, Strategic Advisor, Hoxhunt
Petri Kuivala is an experienced CISO who led the establishment of the function at Nokia Corporation in 2008, where he later became CSO until 2012. He then established and oversaw the CISO function at NXP Semiconductors until 2021. Petri has considerable experience in Mergers and Acquisitions, having worked with companies including Microsoft, Qualcomm, and Siemens.... He has also dealt with various security challenges, such as defending against Nation State attackers, corporate espionage, and OT-security catastrophes. Petri has managed large-scale programs to secure company assets, including Crown Jewels, OT-Security, Supply Chain Security, and Cybersecurity more broadly. He currently coaches several start-up companies and was also a founding member of the Helsinki Police Department IT-Crime unit. more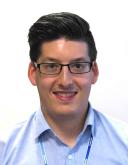 Stephen Bennett, Senior Solutions Engineer, Okta
Stephen Bennett is an Okta Senior Solutions Engineer in our UK&I Enterprise team. Stephen is CISSP & CCSP certified and specialises in Mobile Security and Identity & Access Management. Prior to this, Stephen has worked for multiple major technology companies including Samsung, HPE and IBM and has experience working with customers spanning both the Public... and Private sector. more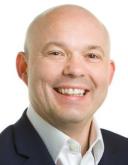 Malcolm Murphy, Senior Director, Sales Engineering, Mimecast
In a career spanning more than 20 years, Dr Malcolm Murphy has witnessed first-hand the evolution of the Internet from academic collaboration tool to the must-have utility we all take for granted today. He started his career building network and security infrastructure for one of the UK's largest ISPs, before subsequently working for a number of networking and security... technology companies. In his role at Mimecast, Malcolm leads a team of specialist technical consultants helping organisations large and small achieve security, continuity and data protection. more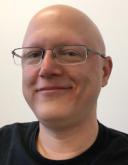 Ollie Sheridan, Senior Sales Engineer, Bitdefender
Ollie is an Internet Security specialist with over 23 years experience of designing, installing and managing endpoint and Network Security Countermeasures. This has included work in both the Private and UK Public Sector as well as throughout Europe and the Middle East. Ollie has also been a frequent contributor to the (ISC)2 and has held the CISSP Certification in... good standing for over 18 years. more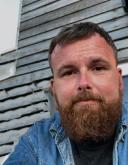 Steven Wills, Senior Systems Engineer, UKIE, Abnormal Security
Steven is an experienced systems engineer, with over 10 years experience within the email security industry. He has experience of working with large, international organisations, supporting their requirements within the cloud email environment.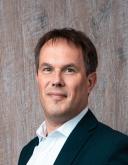 Maurits Lucas, VP of Sales Engineering & Product Marketing, ThreatFabric
Maurits Lucas is VP Sales Engineering & Product Marketing at ThreatFabric, the market leader in proactive online fraud detection. He has more than 20 years' experience in Cybersecurity and Fraud and combines in-depth knowledge in technology with significant expertise in applying technology to solve business problems. Maurits has helped many organisations... across diverse industry verticals and geographic regions solve complex business and cybersecurity problems. A keen and engaging storyteller, Maurits is a renowned speaker across the globe, discussing cyber threats and how to build future-proof strategies and implement effective countermeasures. more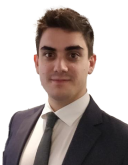 Marc Pujol, Cyber Security Specialist, Tokio Marine HCC
Marc Pujol joined Tokio Marine HCC's cyber team in 2023 as a Cyber Security Specialist. He has 7 years' experience as a cyber security consultant at a Big Four consulting firm, during which he was in charge of the Cyber PMO of a financial entity. Marc holds a bachelor's degree from Pompeu Fabra University in Telematics Engineering and is a Certified... Information Systems Security Professional (CISSP). more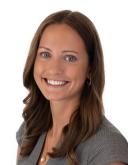 Christie Jones, Cyber Underwriter, Tokio Marine HCC
Christie joined Tokio Marine HCC's cyber team in 2019, with a focus on the UK and international markets. She is also involved in developing the Tokio Marine HCC's cyber offering across the globe and sits on the firm's product think tank committee with a focus on innovation. Christie holds a bachelor's degree from Exeter University in French and International... Management, and has achieved the ACII. more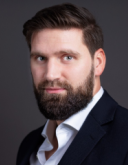 Elliot Went, Senior Security Engineer, SentinelOne
Barry Johnson, Managing Director / CEO at PointWire - Security Engineering Specialists - on behalf of Corelight
More information to follow.