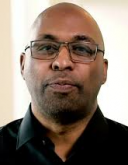 David Palmer, Business Lead for Blockchain Technology, Vodafone
David Palmer is a digital visionary and global platform innovator. He is the Vodafone Business Lead for Blockchain Technology, and he has been key to exploring the application of blockchain to telecoms and wider business. David is an expert on the convergence of digital technologies and new... business models, and he is currently exploring the opportunities associated with IoT, Blockchain, DeFi and Metaverse. more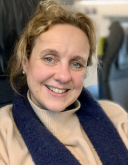 Sarah Lawson, CISO, UCL
Sarah has over 20 years' experience in technology and cybersecurity, starting her cybersecurity journey as an IT assistant at a time when ransom attacks were focussed in the individual device. Now CISO at University College London (UCL), Sarah leads a team of professionals working on improving security resilience while ensuring users experience of robust security... is a positive one. more
Simon Goldsmith, Director for Information Security, OVO Energy
Simon has been in security for over 20 years and has built security and intelligence capabilities for military platforms, national security, financial services, energy and global retail sectors. He has lived and worked in Asia, mainland Europe, Middle East as well as the UK and can speak to both successes and failures in national... security, security and privacy regulations, financial crime and securing DevOps transformation in both large and small enterprises. A passion for sport and a semi-professional career in rugby provide an alternative perspective on business resilience and performance. Simon is a passionate advocate for security as a team sport with an urgent need for more diversity and inclusive behaviours in the profession. more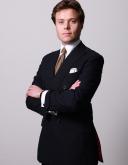 Ash Hunt, CISO, Apex Group
Ash Hunt is a Global CISO and Information Security & Risk specialist with a decade of experience in complex, multi-national environments. He has worked extensively across UK Government departments, FTSE/FORBES organisations and Critical National Infrastructure (CNI), in addition to authoring the UK's first quantitative framework... and actuarial model for information risk. He has also served as a media commentator for Sky News & ITV on cybersecurity issues. He is currently the Global CISO at Apex Group more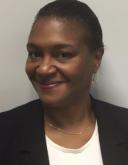 Bev Allen, Head of Information Security Assurance, Quilter
Bev Allen is an information security professional with more than 30 years' experience in delivering operational and strategic privacy, information security and information risk management, including the development and delivery of security and privacy policies, standards, and security training, in a variety of culturally diverse organisations and industries.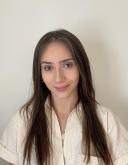 Danielle Sudai, Security Operations Lead, Deliveroo
Danielle is a DevSecOps lead who joined the security industry when she turned 18 in her Military Service. Today, she leads Security Operations at Deliveroo, responsible for real-time detection and creation of the security use-cases for real-time security breaches of all Deliveroo's Cloud Assets and SaaS solutions. After working in the security software industry, Danielle... started focusing on Cloud Security and relocated to the UK to lead compliance & visibility within GCP, AWS and Azure working for financial services. She has been consulting in her roles for various processes based on security posture and global standards, and investigating threat models to adjust response levels from an operational perspective. Danielle is also a hands-on engineer - she has co-engineered a GCP compliance & visibility scanner and helped deploy security solutions across cloud environments. more
Scott Storey, Digital Information & Cybersecurity Manager, Parkdean Resorts
Scott is the Digital Information & Cybersecurity Manager at Parkdean Resorts as part of the leadership team in a new department as the company embarks on a digital transformation journey. Prior to joining Parkdean Resorts, he has over 20 years' experience in computing working across academia and a range of verticals where he has held senior roles with overall... responsibility for technical security and risk management. His focus is on the areas of application security, socio-technical security and security as a business enabler. more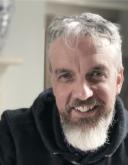 Lee Whatford, CISO, Domino's Pizza
Lee Whatford is a seasoned leader in information security and risk management. With over 25 years' experience in a variety of roles across the industry, from start-up to large vendors, consultancies and managed service providers, Lee is now CISO for a leading global brand. He is also a Founding Partner of the South East Cyber Resilience Centre... helping small businesses, a strategic advisor to EC-Council and a member of Evanta's CISO Community Governing Body. Lee is a regular speaker at a variety of industry events and retains a strong interest in the start-up community, acting as a strategic advisor to several start up and growth phase companies. Outside of his infosec commitments Lee enjoys, golf, tennis the great outdoors, photography and (when allowed) travelling. more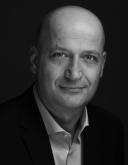 Federico Iaschi, Resilience Engineering Partner Change - Digital Security Department, Virgin Media O2
Federico is a multilingual Information, Cybersecurity, Risk and Resilience Leader, with a combination of leadership, technical, and managerial experience developed over 20 years within private and public sector enterprises, with global and local companies. Federico has been recently promoted to Resilience Engineering Partner in the Change - Digital... Security Department of Virgin Media O2, and has been building the Resilience and Site Reliability Engineering (SRE) practice from the ground up to find vulnerabilities, risks, and limits in company systems before they lead to large-scale issues. During his career, Federico achieved a long list of professional certifications such as CISSP, C-CISO, CISM, CGEIT, CRISC, CDPSE, ISO27001 LA, and more. more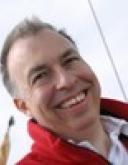 John Skipper, CISO, Metro Bank
John joined Metro Bank as CISO in 2019 after a 20-year career in cyber consulting. He is accountable to the Board and ExCo for cyber, infosec and data protection, and has kicked off an ambitious programme of improvements across all three areas. As the UK's first new High Street bank in 150 years, Metro Bank already has 79 Stores (the latest being in Leicester) and... a strong presence in mobile and internet banking, with over 2.5 million accounts. John and his team therefore face a unique and interesting set of cyber challenges. In John's previous career, he has provided cyber advice ranging from developing national policy through insider risk management to defining technical architecture. He has worked in multiple sectors including national security, defence, financial services, energy, travel and education, and for organisations ranging from start-ups to global banks and critical national infrastructure. He therefore draws on a very broad range of experience, but his heart is in banking. more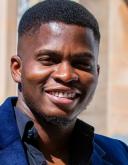 Emmanuel Dahunsi, Security Architect EMEA, Goldman Sachs
Emmanuel Dahunsi is a Security Architect at Goldman Sachs in EMEA specialising in cloud security architecture. He previously worked at JP Morgan as an Information Security Manager (Public Cloud), and prior to that as as a Network Engineer, Network Security Planning Engineer and a consultant to large telecommunication providers.... Emmanuel holds several certifications across the major cloud providers like AWS & Google. He also holds a Master's degree in Information Security from the Royal Holloway University of London. In his spare time, he enjoys visiting museums, learning about history, and boxing for charity and cancer research. more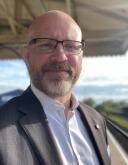 Glen Hymers, Head of Data Privacy and Compliance, Cabinet Office
Glen has spent his working life involved in Policing and Security, having joined RAF Police in 1998. During his time in the RAFP Glen was employed all aspects of policing finally settling into the role of Counter Intelligence, responsible for carrying out Counter Espionage and Counter Terrorism duties for the RAF at home and abroad. In 2012 he joined Fujitsu Defence... and National Security as their Head of Operational Security & Risk Management, before moving to Sopra Steria as Head of Operational Security for Government accounts. In 2016 he moved to the Prince's Trust taking up the role of Chief Security and Risk Officer. where he introduced both GDPR and Cyber Essentials Plus at the organisation. He was appointed as the DPO in 2017. He moved to Save The Children International as Head of Data Protection. In 2021 he moved to the Cabinet office where he is responsible for leading the Cabinet Office (CO) second and third line of defence in Data Privacy and Compliance through the creation of data protection policies and processes He is an advocate for all things Cyber Security and especially getting the basics right, as from the basics comes good security. He has now joined the South East Cyber Resilience Centre as one of its founding board members in September 2020. more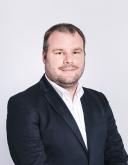 Gareth Owenson, Chief Technology Officer and Co-Founder, Searchlight
Gareth is an internationally recognised and published Darkweb scientist. A former academic with a PhD in Computer Science and a BSc Internet Technologies, Gareth co-founded Searchlight Security and now oversees the research and development, software engineering and niche cyber capabilities.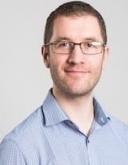 James Maude, Lead Cyber Security Researcher, BeyondTrust
James Maude is the Lead Cyber Security Researcher at BeyondTrust. James has broad experience in security research, conducting in-depth analysis of malware and cyber threats to identify attack vectors and trends in the evolving security landscape. His background in forensic computing and active involvement in the security research community makes him an expert voice... on cybersecurity. He regularly presents at international events and hosts webinars to discuss threats and defense strategies. more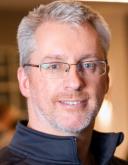 PJ Norris, Senior Security Engineer, SentinelOne
PJ is a rounded security professional with extensive security experience gained within enterprises organisations across many sectors, including consultancy firms and energy providers.

He has over 25 year's experience in enterprise security technology, policy and processes, PJ has contributed to responses in the press about security breaches and incidents;... written a number of technical blogs and presented at a number of events and webinar.
PJ has worked in IT Sector for more than 35 years and is proficient in most enterprise technologies including operating systems, networks, storage, cloud, applications and databases. more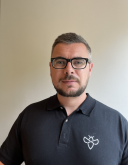 Mark Wiley, Senior Account Executive, Intigriti
Mark is a Senior Account Executive at Intigriti and has worked in the Cyber Security industry for over 10 years, helping organisations to reduce their risk of a security breach. Mark initially focused on the Security Awareness Training space, presenting Security Awareness webinars to clients' employees, and running simulated phishing attacks. More recently, he worked... in advising clients on how to build out their security programs in the areas of Red Teaming, Incident Response, and Managed SOC services. more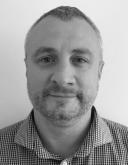 David Lomax, Systems Engineer, Abnormal Security
...David Lomax is an experienced Systems Engineer with over 18 years experience in the cybersecurity landscape, working across email, network, data and applications, he is also seasoned in cloud based threat detection and response. His knowledge extends to multiple industry sectors including banking, manufacturing, legal, pharma and critical national infrastructure. more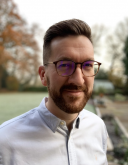 Alistair Mills, Director, Sales Engineering, Northern Europe, Proofpoint
Alistair Mills is a Cyber Security Expert with over 15 years' experience. He enjoys the challenge of running teams who work on complex technical solutions that help organisations to secure their data. Prior to Proofpoint, Alistair worked at Forcepoint, Symantec and Sophos.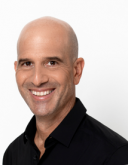 Hanan Levin, VP Sales EMEA, Hunters
Hanan Levin has over 20 years of experience in creating, delivering and selling innovative enterprise cyber solutions. Prior to his role as VP Sales EMEA at Hunters, Hanan served as VP Products at various companies like ForeScout and Illusive Networks. Earlier in his career, Hanan was part of the initial engineering team at Check Point developing Firewall-1, VPN-1... and Provider-1. Hanan served as a Major in the Israeli Air Force. more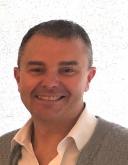 Anthony Moillic, Field CISO EMEA, Netwrix
Anthony is Field CISO and Director of Solutions Engineering EMEA & APAC at Netwrix. With more than 25 years' experience in the IT industry and a deep knowledge of the Microsoft ecosystem, Anthony is highly skilled at knowing how to support customers and partners to easily secure their IT infrastructures. Prior to Netwrix, Anthony worked for METSYS, Houam, FastLane... and Quest/Dell. more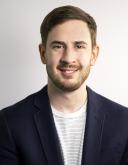 Chris Fuller, Principal Product and Solutions Architect, Obsidian Security
Chris Fuller is Principal Product and Solutions Architect at Obsidian Security. Chris works with leading enterprises across EMEA to uncover their SaaS security challenges and help them rapidly deploy Obsidian's technology to safeguard the business-critical data held in SaaS apps like Microsoft365, Workday, Salesforce and more. Today, the Obsidian platform secures... over 4 million unique SaaS users and thousands of interconnections between SaaS apps.

Chris has spent the last decade specialising in web and cybersecurity technologies, focusing on tuning and securing user experiences for major brands across Europe and the Middle East. Prior to Obsidian, Chris built the EMEA Sales Engineering team for Shape Security and managed that team following the $1bn acquisition by F5. more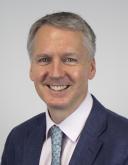 Stuart Sharp, VP – Product Strategy, One Identity
Stuart Sharp is VP of OneLogin Product Strategy at One Identity, working with our customer and product teams to help companies address today's Identity and Security challenges. During a career spanning more than 25 years, Stuart has had a passion for driving technical innovation, with a particular focus on Data Security, Cloud Encryption and Identity and Access... Management. Before joining OneLogin (now owned by One Identity), Stuart has worked for an Oxford University high-tech spin-off, as Global Product Management for Database Security at Oracle, and as VP of Solution Engineering for CASB provider CipherCloud. Stuart earned his BA at Harvard University, and MPhil at Oxford University. more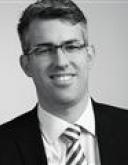 Nicholas King, CISSP Principal Solutions Consultant, Orange Cyberdefense
A Cyber Security professional with 25 years' experience in the legal sector and MSSPs, with experience of industry frameworks and data regulations. A specialist in Data security and lead of the Data Protection Center of Excellence at Orange Cyberdefense.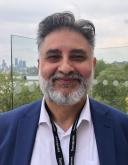 Khalid Khan, Cybersecurity Strategist, Forcepoint
Khalid is an accomplished cyber security professional with over 35 years' experience. He started his career with ICS Security at Allen Bradley/Rockwell before moving to GRC to undertake risk and audits for key customers. Khalid has also held roles at RSA Security, Verizon and Cisco where he worked pan-industry advising customers on identity and access management,... data security and overall security architectures and previously attained certifications in CISSP, CRISC, CISM, CISA and PCI DSS QSA. more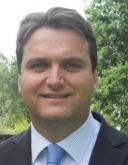 Adrian Clark, Data Security Specialist, Imperva
As Data Security Sales Specialist, Adrian specialise in helping clients overcome their data security challenges an increasingly complex landscape. Adrian beings over 20 year's worth of experience and knowledge of the security space, working with a broad range of enterprise clients in the Fortune 1000. He's held previous roles at Proofpoint, Telefonica, Verizon... and NTT Com Security. Adrian fully understands how data has become an increasingly important business asset and strives to find ways to make it easy for customers to gain visibility and control of their data. more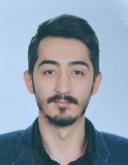 Samet Sazak, Technical Account Manager, SOCRadar
Samet Sazak, a certified threat intelligence analyst, has experience in cybersecurity operations for over eight years. After completing his BS degree in computer engineering, he starts to pursue his MS degree in cyber ​​security. Before joining SOCRadar, he worked in various roles in the cyber security domain and has vast experience with network security operations,... red team operations, and cyber threat intelligence. Samet Sazak is a technical account manager at SOCRadar who focuses more on the technical side of the SOCRadar platform while enabling customers and partners for using SOCRadar to prevent cyber attacks and helping with their needs regarding SOCRadar's platform. more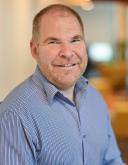 Ian Dutton, Senior Sales Engineer, GateWatcher
Ian has 20+ years of experience working in the networking and security industry. He has held senior positions in engineering and architecture roles whilst working for Resellers, MSSP's and Distributors where he has designed cybersecurity solutions, provided expertise and distilled knowledge to leading enterprises. Ian is now the Senior Sales Engineer for Gatewatcher... in the UK and Ireland. more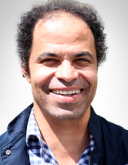 Nick Edwards, VP Product Strategy, Menlo Security
Nick brings extensive product management experience to Menlo Security. Prior to joining Menlo, Nick was CEO of Gradient One. He served as Vice President of Marketing and Products for Silver Tail Systems leading all aspects of product management and marketing. Nick spent several years with Cisco Systems, first as group product manager, and then as a director leading... a team of 35 with a $500 Million run rate of security products. Nick holds an MBA in finance from Harvard Business School and a Bachelor of Science in Control Systems Engineering from the United States Naval Academy. more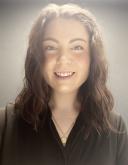 Hanah-Marie Darley, Head of Threat Research, Darktrace
Hanah-Marie Darley is Head of Threat Research at Darktrace, where she uses her background in psychology and international relations to creatively problem solve and mentor teams. With nearly a decade of experience as a threat intelligence specialist and geopolitical analyst, she is well-equipped to combat the demanding reality of global strategic intelligence, and... understands the need for creativity in critical problem solving and resource management. more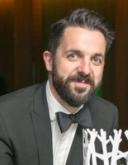 Derek Skinner, Global Manager - Investigations, Absolute on behalf of CWSI
Working previously in policing , Derek made the shift into IT Security to lead the investigative security professional team providing services across both in corporate and public sectors. Derek has been instrumental in motivating teams to successfully achieve challenging goals whilst managing culture change. Derek maintains a high level of technical and practical... skills knowledge within networks, telecoms, IT security, GRC and Physical security. more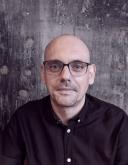 Carl Urban, Lead Cyber Consultant, e2e-assure
Carl Urban is the Lead Cyber Security Consultant at e2e-assure, a thriving SOC and MDR business which focuses on working with their customers and partners to deliver effective, 24/7/365 security operations. Carl has over 15 years' experience working with operationally and culturally diverse organisations in technical, operational and managerial cyber security roles,... and uses his knowledge and experience to help prevent, detect and respond to cyber security threats, while seeking to strengthen the relationship between cyber security and the wider organisation. more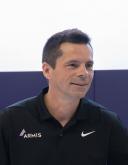 Anthony Smyth, Senior Director, Solution Architects EMEA, Armis
Has worked in cyber security for 20+ years mainly in startups launching new technologies designed to help organisations manage emerging cyber risks.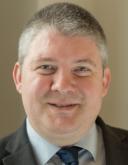 Llewellyn Wells, Solutions Consultant, Virtru
Llewellyn studied Modern Languages at the University of East Anglia, before starting his extensive technology career with the likes of HP, Pegasystems and Software AG. Llewellyn has supported many organisations across multiple industries in their journeys to adopt technology to better improve the security, productivity and cost effectiveness of how they do business.... At Virtru, Llewellyn is applying his knowledge and experience to help organisations improve their security posture within the email security and data protection space. more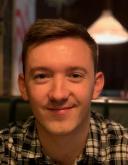 Joshua Harris, Senior Customer Success Engineer, Red Sift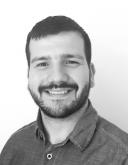 Kenny Williams, Solution Engineer, Malwarebytes
Solution Engineer currently working with Malwarebytes. Experienced technician in Data Centre Operations, Linux Administration, Endpoint Security and also IoT enthusiast.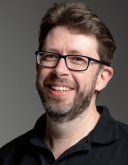 Leslie Forbes, Vulnerability Management SME - EMEA, Axonius
More information to follow