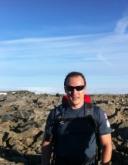 Dan Burns, Head of Cybersecurity Operations, Next
Dan is currently the Head of Cyber Security Operations at Next, a position he has held since 2016. In this role he is responsible for the day-to-day running of Next's Cyber Security Operations team as well as involved in the development, delivery and oversight of Next's Information Security programme. This includes providing expert advice in all areas of... information security, defining and delivering the information security strategy, and managing business risk in order to protect information system assets from intentional or inadvertent modification, disclosure or destruction. Dan has worked at Next since 2007, and during this time has built up extensive experience through a number of technical and management roles in IT. He is driven, highly motivated and passionate about his role, and making information security a critical part of the business. more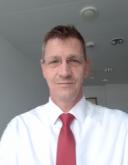 Daniel Klatt, Director of IT Governance & Risk Manager, Commerzbank
Daniel is an IT Governance and Risk Manager at Commerzbank in London. He has gained experience working in financial services in different functions for 20 years and is keen to learn new things every day. In his role he is strongly supporting the London CIO in governance and oversight in a global agile organisation, bridging the gap between speed of implementation,... operational stability and regulatory requirements. He has attended previous e-crime and cyber security events in order to keep informed about trends and available products for financial services. Commerzbank is Germany's second largest Bank with a strong focus on corporate and retail banking. more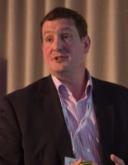 James McKinlay, Group Information Security Officer, Barbican Insurance
James has over 20 years career in IT, with nine years in roles within financial services. He has specialist knowledge of producing working information and security policies and procedures from international standards and frameworks such as CIS, NIST, NSA, AusDSD. A passion for promoting Cyber Defence based on knowledge of offensive techniques, James is constantly... learning in daily conversation with a global network of internationally recognised red team professionals and blue team defenders. more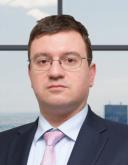 Milen Mihnev, Head of Technology Governance, Risk and Control, M&G
A result driven, resourceful and meticulous leader, possessing in excess of 10 years executive experience and a master's degree in Information Security. Milen has taken roles across the three lines of defence as well as an expert witness on digital and computer crimes. He has gain his operational and executive level experience in technology, cyber and information... security assignments in the domains of governance, application and third-party security, vulnerability and incident management, risk management, compliance, and assurance. Milen currently works for M&G, but has previously held leadership positions at myPOS, Barclays, European Central Bank and Bulgarian National Bank. more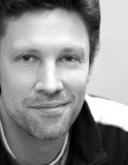 Luke Hebbes, Head of Risk and Cybersecurity, HSBC
Luke Hebbes is a passionate information security leader with 20 years of experience ranging from building high performing teams to delivering cutting-edge research. He promotes innovative, risk-based solutions rather than the formulaic application of industry standards or vendor solutions. Luke believe that it is essential to view security from the perspective of... business critical assets and to adopt a pragmatic approach, not letting technology drive the security requirements. Security is a supporting service to most businesses and, as such, should be a transparent enabler, used to protect the business and its assets, whilst aligning the risk posture with value generation – effective security can only be delivered with an understanding of the business context. more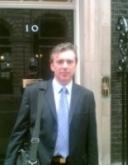 Nick Truman, CSO, JATO Dynamics
Nick Truman is Chief Security Officer at JATO Dynamics ltd, JATO is a global supplier of automotive business intelligence with its HQ just outside London in Uxbridge. Nick is a major petrol head who has spent the last 20 years managing all aspects of information security. Nick has worked in many industries, telecommunications, construction, retail, automotive... and government. In BT Nick was responsible for managing the online activities of over 20 million BT customers; ensuring BT's customers used BT's services safely and securely and ensuring that internet misuse was managed effectively. From there he moved to the Middle East, where working for the Government of Bahrain he created the country's ICT strategy and made sure the telcos and ISPs implemented industry best practices to look after their consumers and their data. In his previous role at Photobox and Moonpig, Nick put together all the policies, processes and structure required to look after the personal data of millions of customers' data following a massive security breach. Nick has spoken at conferences around the globe, from Canada to Egypt, from Sweden to Bahrain (and lots in between), claim to fame got ,mentioned in Prime Minister's Question due to his work in online child protection. more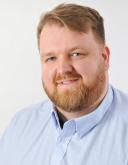 Karl Lankford, Director Solutions Engineering, BeyondTrust
Karl Lankford is the Director, Solutions Engineering, for BeyondTrust, where he has worked for 6 years. A highly capable security leader, Karl has acquired a wide range of security experience and knowledge over the last decade, working across multiple industries. Karl is a regular speaker at industry conferences, delivering disruptive technical and strategic... thought-leadership insight to the international cybersecurity community. more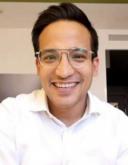 Ashish Shrestha, Head of Information Security, Clear Channel International
In Ashish's 10+ years in Information Security, he has lead information security teams in different business verticals - Gaming, Telco Media & Advertising, and operating at a multinational and global scale. An advocate of "Secure by Design" over "Secure by Default" Ashish has lead the creation lean global program with hyper focus on delivering a disruptive... yet innovative operating model aimed at delivering business value, future growth and success. His focus is on changing "Mindset" to drive a business development focused "Strategy" and capitalise on "Security economics" to output economies of scale by embracing smarter and inspiration (not manipulation) led Information Security organisation to help maximise business revenue generation, remove bottlenecks and eliminating inefficiencies - Deliver Information Security Risk Profile maturity, improved Cyber agility , readiness and resilience, and compliance as a by-product. more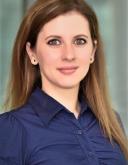 Diana Moldovan, UK Cyber Operations Lead, Aviva
Diana Moldovan is currently the UK Cyber Operations Lead for Aviva, where she leads the Incident Response and Threat Hunting team. Previously Diana worked for Deloitte where she was a manager in the Cyber Incident Response team and collaborated with several blue chip clients working on multiple areas of security including incident response, memory forensic analysis,... threat intelligence, vulnerability management and attack detection.Before that, Diana worked for Betfair. During the 5 years, Diana was part of the Threat and Vulnerability Management team, being responsible for monitoring, detection, analysis and response to threats.Diana is a board member of She CISO Exec, a sustainable global training and mentoring platform in information security and leadership.Diana is a CISSP, GCIH, GCIA, GSEC and PRINCE2 certified professional with 9 years of experience in the Cyber Security field. more
Gary Miles, Detective Superintendent, Head of Economic Crime for the Metropolitan Police
A/DSU Gary Miles has over 34 years' experience in the Metropolitan Police Service. He is a career Detective who has investigated all traditional forms of criminality. In 2004 he began his career within the Fraud arena investigating a corruption enquiry in relation to a complex diversion fraud. He was then responsible for the creation of Operation Amberhill.... A unique database of forged, counterfeit and fraudulently obtained genuine documents which, via bespoke information agreements are shared with Public and Private Sector organisations to proactively and reactively identify, disrupt and prevent the commission of Fraud offences.He has been responsible for setting the Crime prevention strategy for Fraud and overseeing the implementation of the operational delivery through the MPS' Operation Sterling. In 2013 He was a leader in the design and implementation of Operation Falcon (Fraud and Linked Crime OnLine) and had responsibility for the building of the MPS capacity and capability for reactive Fraud and Cyber investigations. In 2019 he was responsible for the creation of the Economic Crime Command which is a merging of the resources from Op FALCON and the Criminal Finance Teams and now leads over 250 staff responsible for the investigation, prosecution and prevention of all forms of financial crime within the MPS. more
Jonathan Freedman, Chief Technology and Information Security Officer, Howard Kennedy
Jonathan Freedman is the Chief Technology and Information Security Officer of London law firm Howard Kennedy, with a background in Enterprise Architecture and systems engineering within the UK professional services sector spanning more than 18 years. His current role is focused on both the development and implementation of new technology within the organisation... and leading the firm's cyber security/cyber awareness programs. In addition, he is jointly managing the firm's internal GDPR compliance program. He holds multiple industry certifications including CCNA Security, Certified Ethical Hacker, TOGAF, and ISO27001, with special interests in cyber security, ethical hacking, data protection, cryptography, secure systems design, mobile device security and technology innovation. more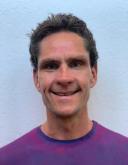 Justin Shaw-Gray, Account Director, Synack Inc.
Justin Shaw-Gray is the UK&I Sales Director for Synack, the hacker powered security platform. Justin has been in the IT industry for over 20 years and has worked for several startups including Blue Coat, Zscaler and Netskope. In 2018, shortly after joining Synack, Justin was recognized as runner-up in the Security Serious Best Cyber Security Sales Leader... category. This award recognised the sales person who best cuts through industry jargon and delivers what their customers need. Justin is an avid runner. He lives in London with his wife and three kids. more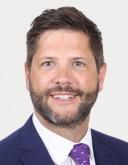 Mark Walmsley, CISO, Freshfields Bruckhaus Deringer
Mark Walmsley is an experienced chief information security officer. He studied law before joining a number of small boutique private investigation agencies. The majority of Marks professional career has been spent within the legal industry, working within litigation before moving to business services where he managed high-value, complex programmes of work. Mark... has led Freshfields' information and cyber security capability for the last five years. Over the past 12 months Mark has had a part-time secondment to the National cyber Security Centre (part of GCHQ) where he helped manage the government and legal industry engagement. more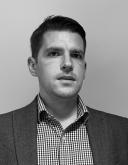 Chris Owen, Director of Product Management, Centrify
Chris joined Centrify in 2019 as Director of Product Management. Chris has over 15 years' experience in Privileged Access Management (PAM), having started his career at CapGemini where he was an integral part of the team that, at the time, worked on the world's largest PAM deployment. Since then Chris has worked at various PAM and ID Management organisations such... as Quest Software; CyberArk - where he was responsible for implementing architecture best practices and most recently at BeyondTrust where he led the Solution Engineering Team across EMEA and APAC. Chris's current role takes him around the world - he speaks frequently to audiences looking to gain insight into PAM as well as Zero Trust Security. more
Ilia Sotnikov, Vice President of Product Management, Netwrix Corporation
Ilia Sotnikov is responsible for Netwrix product vision and strategy. He has over 15 years of experience in IT management software market. Prior to joining Netwrix in 2013, he was managing SharePoint solutions at Quest Software (later acquired by Dell).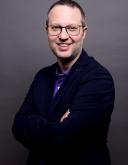 Jan Tietze, Director Security Strategy EMEA, SentinelOne
Before joining SentinelOne in 2020, Jan Tietze served in senior technical and management roles ranging from engineering to CIO and CTO roles for global IT and consultancy organisations. With a strong background in enterprise IT and an early career in senior field engineering roles in Microsoft and other security and consulting organisations, Jan understands... real world risk, challenges and solutions and has been a trusted advisor to his clients for many years. more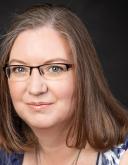 Deborah Haworth, CISO, Penguin Random House
Deborah has twenty years experience as an information security professional across multiple industries and has been at the sharp end of changing attitudes to this discipline. With a gift for telling it how it is, Deborah celebrates the highs, revels in lessons learned and is not afraid to face the pain points. Deborah is an ISACA Certified Information Security... Manager, Fellow of the British Computer Society and Chartered IT Professional specialising in security GRC (governance, risk and compliance) with extensive experience in crisis management and complex problem solving.
She is known for improving operational effectiveness through motivational leadership.
more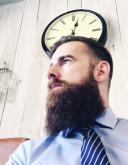 Ste Watts, Head of Security Operations, Aldermore Bank
Ste Watts, Head of Security Operations, Aldermore Bank has over 20 years of experience in the IT industry, the majority of which have been spent in information security. Working primarily in the finance and critical national infrastructure sectors, Ste's previous roles include VP Cyber Threat Intelligence and VP Incident Response for Bank of America Specialising... in security operations, cyber threat intelligence and incident response, Ste has dealt with a plethora of incidents including DDoS attacks, malware infections, software vulnerabilities, third party risk and insider threat. A member of the EC-Council's Global Advisory Board for Incident Response, Ste's role is to help to build capacity and create awareness among businesses, government and citizens in the field of cyber incident response. more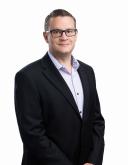 Richard Davis, International Cyber Security Strategist, Proofpoint
Richard Davis is International Cybersecurity Strategist at Proofpoint, where advises customers on how to build and integrate a People Centric Security Program. He provides insights and expertise, country by country, on cyber resilience and defences such as people-centric security, security awareness training and risk management. Davis is a seasoned cybersecurity... professional with over 20 years' experience and is passionate about helping organisations protect their people. He previously held the role of Principal Architect at Proofpoint. Prior to Proofpoint, he worked as a Manager and Application Developer at IT company, AN4 Group Ltd. Davis holds an Engineering degree from the University of Exeter. more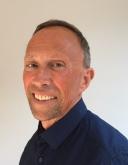 Raif Mehmet, AVP of EMEA, Bitglass
Raif Mehmet is an exceptional business leader who has successfully driven multimillion $ growth in both privately held and publicly quoted companies. Experienced in sales leadership and partner channels to support high growth. Extensive experience in bringing disruptive technologies to market within networking and security.
Kevin Butler, CISSP Regional Principal Solutions Engineer, Okta
Kevin Butler is a Regional Principal Sales Engineer for the EMEA region, based in the UK. He provides trusted advice and guidance to Okta customers and prospects, bringing to Okta over 15 years of Identity and Access Management experience across many industries and organisations. He has worked in the IT industry for over 25 years, designing and delivering solutions... to meet business pains points around information security management. As a qualified CISSP and Solutions Architect, he designs solutions to meet desired business outcomes, especially in Hybrid IT and cloud environments. As a trusted advisor, Kevin has worked with many organisations in traditional on-premise environments and is now using that experience in hybrid and cloud-based solutions. Assisting many organisations in their migration journey from on-premise to hybrid IT through to cloud-based Identity and Access Management. He is also a specialist in Okta Access Gateway. Outside of work, besides being a family man, Kevin has interests in walking, sailing, photography and anything involving technology. more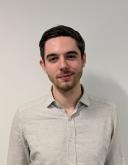 Tom McVey, Solutions Architect, Menlo Security
Tom McVey is an EMEA Solutions Architect at Menlo Security, where he works to achieve his customer's technical requirements and architects web and email isolation deployments for organisations across many different industries. Coming from a background in UEBA & insider threat - he provides expert cybersecurity advice and strategic guidance to... his clientele. Prior to Menlo, he always had a passion for cybersecurity and IT. In his spare time Tom likes to play music and watch Formula 1 cars go around a track very quickly. more
Rupert Collier, Director of Sales – EMEA and APAC , RangeForce
Rupert Collier is Sales Director, International at RangeForce, and, over the last 20 years, has worked in product management and commercial roles at many leading companies in the cybersecurity and wider technology industries. Bilingual in German and English, Rupert is responsible for RangeForce's business development activity outside of the United States and will... give you insights on how simulation-based training is helping organizations elevate cyber skills, fill staffing gaps, and cost-effectively improve their security team's ability to detect, contain, and remediate cyberattacks. You will get to see the simulation platform in action and learn how it makes it easier to orchestrate and personalize training for larger teams with a diverse range of skill sets. more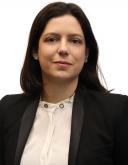 Mariana Pereira, Director of Email Security Products, Darktrace
Mariana Pereira is the Director of Email Security Products at Darktrace, with a primary focus on the capabilities of AI cyber defenses against email-borne attacks. Mariana works closely with the development, analyst, and marketing teams to advise technical and non-technical audiences on how best to augment cyber resilience within the email domain, and how to implement... AI technology as a means of defense. She speaks regularly at international events, with a specialism in presenting on sophisticated, AI-powered email attacks. She holds an MBA from the University of Chicago, and speaks several languages including French, Italian and Portuguese. more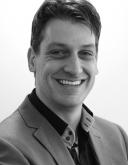 Ronald Pool, Senior Solutions Engineer, CrowdStrike
Ronald is a frequent speaker at events, giving insights into the movements of attackers or a broader threat landscape. With over a decade of experience in Cyber Security, Ronald has advised customers on their Cyber Security challenges for several vendors as a trusted security advisor. He advises enterprises on a daily basis on their protection and detection... strategies, forensics & security operations. In his role, he encounters the acts of organized hackers at a regular basis, adding to his ever growing cyber security context, which he enthusiastically shares with his audiences. more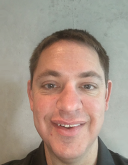 Alex Kirk, Global Principal, Suricata, Corelight
Alex is a veteran open source security technologist, and currently serves as Corelight's Global Principal for Suricata. Previously, he spent 10 years with Sourcefire Research (VRT), where he wrote the team's first malware sandbox and established its global customer outreach and intelligence sharing program. He has spoken at conferences across the globe on topics... from "Malware Mythbusting" to "Using Bro/Zeek Data for IR and Threat Hunting", and was a contributing author for "Practical Intrusion Analysis", and oft-used textbook for university courses on IDS. His security engineering background also includes 5 years at Cisco and Tenable. more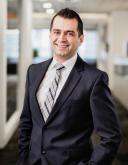 Theo Zafirakos, CISO Coach and Professional Services, Security Awareness Speaker Terranova Security
Theo is an experienced security leader, trusted advisor and domain expert in security awareness strategy, governance and privacy and cyber security. He works with CISOs and security leaders globally to help identify, evaluate and manage security awareness risks and is considered a thought leader in security awareness strategy and programs, governance, information... risks and compliance. Theo also leads the Terranova Security Professional Services team that helps clients implement and execute security awareness programs with measurable results. He helps ensure that all programs help meet corporate security awareness objectives for customers by leveraging the industry proven security awareness 5-step framework. Prior to joining Terranova Security, Theo spent 20 years at Canadian National Railway (CN) – a leading North American transportation and logistics company that transports more than C$250 billion worth of goods annually. In his role as CISO, he was responsible for the information security and governance strategy. He also led the Corporate Information Security Unit where his mandate was to ensure that the right security program and controls were in place and enforced throughout the organization. Theo regularly speaks on the topic of security awareness and phishing simulation training at industry events. more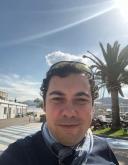 Abdelkader Cornelius, Threat Intelligence Analyst, Recorded Future
Abdelkader is an industry leading Threat Intelligence and Cybercrime Researcher. Over the last 15 years he has collaborated with numerous enterprise organisations, investigative authorities and law enforcement agencies to identify and eliminate cyber-threats across Europe. He has real-world experience of working on blue, red, and purple teams to test the... effectiveness of security programs to defend against attackers. more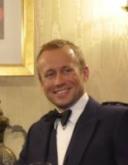 Craig McEwen, Global Head of Cyber Operations, Anglo American
Craig McEwen is the global Head of Cyber Operations at Anglo American, a position he has held since 2017. Before this role, Craig held a number of senior roles in threat intelligence and cybersecurity at Vodafone and other internationally established institutions. Craig has worked primarily in the defence sector, and has experience and expertise in managing large... budgets, running large scale projects and navigating spending constraints when it comes to cybersecurity investment. more
Stephen Roostan, VP EMEA, Kenna Security
Roostan has over a decade of experience in cyber security and transformation projects, his role at Kenna is to rapidly grow the EMEA organisation to meet the customer demand for risk-based vulnerability management. Prior to Kenna he held senior sales roles at Forcepoint, Citrix and Imperva, focusing on IT solutions for complex, enterprise requirements. Roostan has... a passion for driving equality alongside enabling flexibility at work for modern lifestyles. He has held steering committee roles in companies looking to close the gender pay gap and develop careers for working parents, and strives to find and support equality initiatives across the workplace and industry. He believes that creating a collaborative and supportive working culture is hugely productive for both an organisation and its employees. more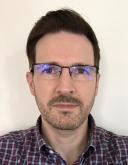 Neil Webster, Solutions Engineer, Yubico
Neil Webster is a solutions engineer at Yubico where he helps UK customers across various industries address and solve their authentication challenges. Neil is a veteran of the technology industry with experience in identity and access management, protective monitoring SIEM & SOC, vulnerability scanning and monitoring, endpoint protection, and secure remote access.... Prior to Yubico, Neil was at Check Point, Atos, Lloyds Banking Group, and Fujitsu UK. In his spare time Neil enjoys playing his guitar and travelling. more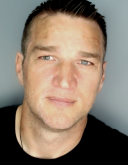 Benjamin Bell, Senior Security Specialist, Google Cloud Security
Benjamin Bell is a Senior Security Specialist at Chronicle Google Cloud, with 20+ years' experience in the Managed Service Provider space, delivering complex services to large Enterprise clients. Prior to joining Google cloud, Benjamin has been working at the cutting edge of Cloud services, architecting one of the world's first multi-tenant cloud based end-user compute... platforms and dealing with the many security challenges that entailed.
more