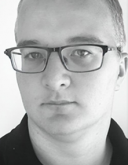 Robin Smith, CISO, Aston Martin
Robin is a cyber security programme lead in the UK's automotive industry, developing lean approaches to implementing security standards and services. Robin has worked across law enforcement, financial services and nuclear industry prior to joining Aston Martin in 2021. He is the author of four books and recently won the Gold Award at the New York Sound... & Vision Film Festival for his new feature documentary, 'Machina I; Building the Immortal Technologies' more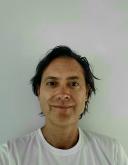 Joseph Da Silva, CISO, Electrocomponents Plc
Joseph Da Silva is an accomplished Information Security leader with extensive Security, IT and Business experience across multiple sectors. He is driving the Information Security agenda within Electrocomponents plc to help both the organisation and its customers to understand and address risk while enabling business growth. He holds CCISO,... CISM and BCS qualifications as well as an honours degree in Biochemistry and is a current PhD candidate at Royal Holloway, University of London. more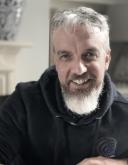 Lee Whatford, CISO, Domino's Pizza
Lee Whatford is a seasoned leader in information security and risk management. With over 25 years' experience in a variety of roles across the industry, from start-up to large vendors, consultancies and managed service providers, Lee is now CISO for a leading global brand. He is also a Founding Partner of the South East Cyber Resilience Centre... helping small businesses, a strategic advisor to EC-Council and a member of Evanta's CISO Community Governing Body. Lee is a regular speaker at a variety of industry events and retains a strong interest in the start-up community, acting as a strategic advisor to several start up and growth phase companies. Outside of his infosec commitments Lee enjoys, golf, tennis the great outdoors, photography and (when allowed) travelling. more
Nihal Newman, Director of Network Security, Ofcom
Nihal Newman is an experienced policy and programme director, leading strategic policy and technical programmes. She has a business management background, with extensive experience of working with technical specialists and leading large cross-disciplinary teams. Nihal is currently the director responsible... for network security in Ofcom. She is responsible for overseeing Ofcom's' regulatory supervisory regimes in relation to security in the telecoms and internet infrastructure sectors, which includes monitoring how these companies meet their security duties. She also leads Ofcom's cyber testing scheme, called TBEST. Since joining Ofcom in 2010, Nihal has worked across multiple policy, technology and operational areas in the organisation. Prior to joining Ofcom, Nihal has worked in the transport and infrastructure sector, leading business management functions. more
Keith Nicholson, Head of Cyber Threat Operations, HM Revenue & Customs
Keith is Head of Cyber Threat Operations at Her Majesty's Revenue & Customs (HMRC) where he is responsible for Threat Intelligence, Threat Operations and Threat Hunting. With diverse experience in a range of operational and strategic cyber security roles he provides a unique perspective, equally comfortable discussing organisational security strategy or researching... the latest network intrusion techniques. Prior to his current role Keith held a range of security roles across government leading the design and implementation of HMRCs cyber security strategy and managing Enterprise Security risks for the Dept of Work and Pensions. more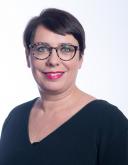 Laure Zicry, Head of Cyber Insurance Western Europe, Willis Towers Watson
Laure is responsible for Cyber Insurance for Western Europe. She focuses on developing and delivering cyber risk transfer solutions. Laure has extensive experience in cyber risk management focusing mainly on related risk transfer solutions. Laure also has a background in financial lines insurance including Directors and Officers Liability, Professional Indemnity... and Crime. Laure is a regular speaker at industry events, has been published in numerous periodicals, and is also the author of books on Cyber Risks and Risks management. Prior to joining Willis Towers Watson, Laure held a variety of roles with insurers CNA Hardy and Nassau as well as experience in the broking industry (Aon and Gras Savoye Willis Towers Watson). more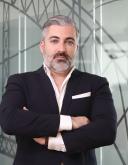 Nuno Teodoro, Cyber Security and Privacy Officer, Huawei
Nuno is a Global Fortune 500 Chief Information Security Officer with expertise on Cyber Security Strategies and Programs, Threat Intelligence , Cyber Crime and Warfare, Data Privacy and Application Security Programs. He is an executive level cyber security professional with experience on engaging with regulating bodies and managing international wide certifications... and cyber programs. Nuno has a background on B.Sc. and M.Sc. in computer engineering. Specialization in Cybersecurity Risk by Harvard and Cyber Warfare and Terrorism by Charles Sturt University, with several published papers. H currently acts as Cyber Security and Privacy Officer for Huawei Portugal and was previously Global Chief Information Security Officer (CISO) for Truphone. He served as an Information Security Expert and Information Security Officer in multinational Organizations like Vodafone and Allianz. Nuno is a board member of ISACA Portugal, GSMA Fraud and Security member, member of the Executive Cyber Exchange and ClubCISO. Nuno is an Invited professor in several universities scoping lectures in Cybersecurity Strategies and digital resilience. more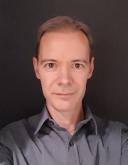 Garry Scobie, Deputy CISO, The University of Edinburgh
Garry Scobie is the Deputy Chief Information Security Officer for The University of Edinburgh. He is a Certified Information Systems Security Professional and ITIL Expert and is featured in the Global Top 100 Leaders in Information Security published by Corinium Global Intelligence in 2021. He regularly presents on computer security including sessions... on Ransomware, Mobile Security and Cyber in the Movies. Prior to this he was responsible for Microsoft Windows server infrastructure and an enterprise Active Directory. Having trained as an ethical hacker, he has a particular interest in vulnerability assessment, penetration testing and promoting security awareness. more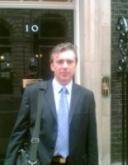 Nick Truman, CSO, JATO Dynamics
Nick Truman is Chief Security Officer at JATO Dynamics ltd, JATO is a global supplier of automotive business intelligence with its HQ just outside London in Uxbridge. Nick is a major petrol head who has spent the last 20 years managing all aspects of information security. Nick has worked in many industries, telecommunications, construction, retail, automotive... and government. In BT Nick was responsible for managing the online activities of over 20 million BT customers; ensuring BT's customers used BT's services safely and securely and ensuring that internet misuse was managed effectively. From there he moved to the Middle East, where working for the Government of Bahrain he created the country's ICT strategy and made sure the telcos and ISPs implemented industry best practices to look after their consumers and their data. In his previous role at Photobox and Moonpig, Nick put together all the policies, processes and structure required to look after the personal data of millions of customers' data following a massive security breach. Nick has spoken at conferences around the globe, from Canada to Egypt, from Sweden to Bahrain (and lots in between), claim to fame got ,mentioned in Prime Minister's Question due to his work in online child protection. more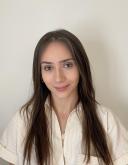 Danielle Sudai, Cloud Security Operations Lead, Deliveroo
Danielle is a DevSecOps lead who has been in the security industry since she was 18 in the Israeli Defence Forces. She currently leads Security Operations within Deliveroo, in her main role she's managing all of the Cloud Assets and SaaS solutions operational strategy from a security perspective. In 2018, Danielle started focusing on Cloud Security when... she joined the Cloud Security Engineering team at HSBC, then relocated to the UK to lead compliance & visibility within GCP, AWS and Azure. She is fascinated while designing and implementing controls and processes based on security posture and global standards, and recently started investigating threat models to adjust response levels from an operational perspective. Danielle is also a hands-on engineer, she has co-engineered the GCP compliance visibility scanner in her former position and encryption key generation automated process. more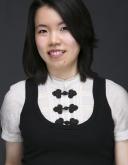 Dr. Wendy Ng, Cloud Security Architect Lead, OneWeb
Wendy is OneWeb's Cloud Security Architect Lead and subject matter expert. OneWeb is a communications company, leveraging Leo Earth Orbit (LEO) satellites for egalitarian broadband connectivity for all. She defined the strategy for Experian's global DevSecOps transformation initiative. With a background in infrastructure and cloud security,... she is a keynote speaker and thought leader with over 60 articles published. Wendy honed her technical consulting skills from experiences in a number of industries, including aerospace, healthcare, financial services, telecommunications, transport logistics, and critical national infrastructure. She started her commercial career as a technical consultant at Cisco, before experiences at PwC and Deloitte. A trained medical and data scientist with practical experience in statistics, machine learning and AI algorithms. Wendy completed her doctoral studies at the University of Oxford in medical genetics and has contributed to the scientific community through peer-reviewed publications. more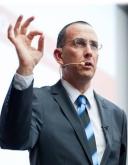 Moty Cristal, CEO, NEST
A professional negotiator, and leading expert on negotiation and crisis management. Lt. Col. (Res.) in the Israel Defense Forces with extensive operational experience in hostage and crisis negotiations. Founder of NEST, Negotiation Strategies Ltd, and CEO of NEST Consulting, which provides consulting services for complex... negotiations during various cyber crises: from ransomware attacks to persistent cyber extortion incidents. Trains, publishes and presents on different platforms worldwide. BA in law and Criminology from Bar Ilan University, Harvard MPA. more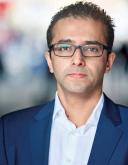 Asif Khadim Malik, Lead Solutions Architect, Capita
Asif is a Technology Leader with 17 years of experience managing industry propositions, design, development and implementation of IT solutions in Retail, Financial Services and Public Sector. He is currently Lead Solutions Architect with Capita.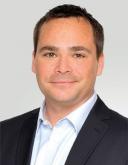 Rupert Collier, Director of Sales – EMEA and APAC , RangeForce
Rupert Collier is Sales Director, International at RangeForce, and, over the last 20 years, has worked in product management and commercial roles at many leading companies in the cybersecurity and wider technology industries. Bilingual in German and English, Rupert is responsible for RangeForce's business development activity outside of the United States and will... give you insights on how simulation-based training is helping organizations elevate cyber skills, fill staffing gaps, and cost-effectively improve their security team's ability to detect, contain, and remediate cyberattacks. You will get to see the simulation platform in action and learn how it makes it easier to orchestrate and personalize training for larger teams with a diverse range of skill sets. more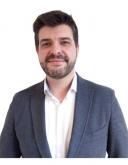 Matt Cooke, Cybersecurity Strategist, EMEA, Proofpoint
Matt Cooke is a Cybersecurity Strategist at Proofpoint, where he drives product marketing strategy across the EMEA region. He provides expertise on key regional cybersecurity strategies such as people-centric security, security awareness, risk management and insider threats. Matt has 20+ years of experience in hands-on technical and strategic marketing... roles within IT teams and security vendors. Prior to joining Proofpoint, he was Director of Product Marketing at Sophos, following a senior product marketing role at Symantec, as well as additional product-focused roles at IT organisations. Matt holds a Certified Information Systems Security Professional (CISSP) certification and has a passion for making cybersecurity accessible and relevant to everyone. more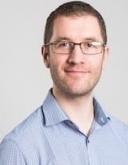 James Maude, Lead Cyber Security Researcher, BeyondTrust
James Maude is the Lead Cyber Security Researcher at BeyondTrust. James has broad experience in security research, conducting in-depth analysis of malware and cyber threats to identify attack vectors and trends in the evolving security landscape. His background in forensic computing and active involvement in the security research community makes him an expert voice... on cybersecurity. He regularly presents at international events and hosts webinars to discuss threats and defense strategies. more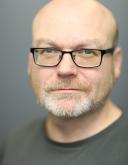 Thom Langford, Security Advocate, SentinelOne
Thom is an industry engaged and sought after information security subject matter expert and speaker. As Security Advocate for SentinelOne Thom is able to further explore his passion of communicating and educating on information security topics to a global audience through storytelling, humour and plain language .He is the founder of (TL)2 Security (tl2security.com),... a strategic Information security Consultancy that focuses on Virtual CISO, strategic business alignment and public speaking/advocacy for hire. As Chief Information Security Officer of Publicis Groupe, Thom was responsible for all aspects of information security risk and compliance as well as managing the Groupe Information Security Programme. Additionally, the role was responsible for business continuity capabilities across the Groupe's global operations. Having successfully built security and IT programmes from the ground up Thom brings an often opinionated and forward-thinking view of security risk, both in assessments and management, but is able to do so with humour and pragmatism (mostly). An international public speaker and award-winning security blogger, Thom contributes to a number of industry blogs and publications. Thom is also the sole founder of Host Unknown, a loose collective of three infosec luminaries combined to make security education and infotainment films. Thom can be found online at both thomlangford.com and @thomlangford on Twitter. more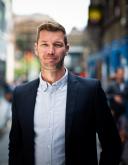 Jason Steer, Director of EMEA Presales, Recorded Future
Jason is a techie at heart and has built and broken computers and networks since 1996! Jason has worked at a number of successful technology companies over the past 15 years, including IronPort, Veracode & FireEye. Jason has worked as a media expert with the BBC, CNN & Al Jazeera and has worked with both the EU and UK Governments on cybersecurity strategy.
Bill Munroe, VP of Marketing, CyGlass
With over 20 years of enterprise software marketing in the cybersecurity sector, Bill has focused on bringing new technologies and solutions to market, including Identity and access management (IAM), data loss prevention (DLP), governance risk and compliance (GRC), Threat Intelligence, User Behavioral Analytics (UEBA), and Network Detection and Response (NDR). Bill... has held vice president and senior director of marketing roles at RangeForce, ReversingLabs, Interset (now Micro Focus), Digital Guardian, Netegrity (now CA), Open Pages (now IBM), and Netegrity (now Broadcom). A ten-year US Navy Veteran, Bill served as an aviator and special operations mission commander, flying the P-3C Orion. He holds a BA from the University of Kansas and an MBA from the F.W. Olin School of Business at Babson College. more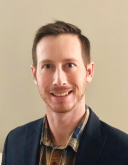 Zoltan Kovacs, Principal Security Architect, Axis Security
Zoltan has had a variety of network and information security roles, focusing in the last 7 years on the evolution and adoption of Zero Trust Network Access (ZTNA) technology. Currently working in the Office of the CTO at Axis Security, Zoltan helps transform how organizations look at application access. His expertise helps create solutions for immediate business... and technical needs, as well as strategy for long-term success for customers, partners, and internal teams.
Zoltan is a seasoned security professional, his experience gained by working for a range of organizations including IronNet, Zscaler and Citrix. He believes that well-rounded knowledge is important across the entire network and information security world, and is obsessed with modern ways to keep organizations more secure and productive. more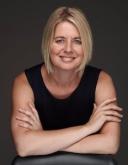 Rois Ni Thuama, Head of Cybersecurity Governance & Legal Partnerships, Red Sift
A doctor of Law and an expert in the field of cyber governance and risk mitigation, Rois is highly experienced in her role as Head of Cyber Security governance at Red Sift. She works with key clients across a wide range of industries including legal, finance, banking and oil & gas, and regularly writes and presents content focussed on significant cyber threats,... the latest trends and risk management. more
Tim Ager, VP of Sales, EMEA, Picus Security
Tim has been working in the cybersecurity industry for over 20 years and has a passion for helping organisations defend against the latest cyber threats. He is an advocate of continuous security validation and how it empowers security teams to better understand, measure and mitigate risks.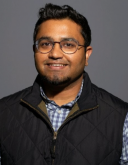 Nipun Gupta, Cybersecurity Specialist, Devo
Nipun Gupta is a Cyber Security Evangelist leading Devo's product strategy and growth efforts in EMEA, and is based in London, UK. He is a senior security leader and prior to joining Devo, he was the Vice President, Global Cyber Security Strategy & Innovation Lead at Deutsche Bank in San Francisco Bay Area. He led the bank's cybersecurity technology transformation... efforts and provided strategic guidance to source/implement early-stage solutions for challenges faced by the bank. He has worked closely on product roadmaps with the brightest founders, startups and peers in security. Prior to working at Deutsche Bank, he was at Deloitte solving complex security challenges faced by Fortune 500 clients. He co-founded and led Deloitte's cyber innovation ecosystem strategy, working in partnership with VCs, accelerators and cutting-edge security companies to solve futuristic customer challenges. He was instrumental in Deloitte's decision to invest in Maryland-based cybersecurity incubator DataTribe, and advised portfolio startups on enterprise-focused product management, marketing and business development activities. He is a reformed penetration tester and frequents Defcon, BlackHat, and RSA conferences to reconnect with hackers. Nipun holds a Bachelors in Electronics & Communications Engineering from Panjab University in India and a Masters in Information Security from Carnegie Mellon University in the US. more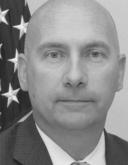 Todd Carroll, CISO, CybelAngel
Todd Carroll joined CybelAngel in January 2019 as part of their expansion into U.S. markets. He serves as their global Chief Information Security Officer and Vice President of Operations leading the U.S. strategy and tactical initiatives. Prior to joining CybelAngel, he retired from the FBI after spending over 20 years in their Cyber/Counterintelligence, Counterterrorism,... and Intelligence Operations programs. more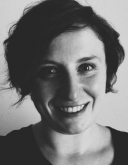 Julia Osseland, Product Manager, CybelAngel
Julia Osseland leads Product Marketing and go-to-market strategies for CybelAngel. Her responsibilities include working with CISOs, to launch innovative solutions fit for their challenges - lately, Asset Discovery and Monitoring. A Sciences-Po Lyon & HEC Montréal graduate, Julia has supported the growth of scales-up in Europe and North America for the... last decade. When she's not shoulder-deep in product datasheets, Julia enjoys spending her time in theatres. more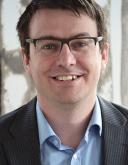 Kurt Glazemakers, CTO, AppGate
Kurt Glazemakers is responsible for defining the strategy, development and roadmap of the next generation of Appgate's flagship Software-Defined Perimeter solution. Glazemakers was the independent technical expert within the Medina Capital investment team that exercised due diligence prior to the acquisition of Cryptzone in April 2014. Glazemakers is renowned... for his extensive knowledge of software development, especially in the Software-Defined network and storage area. Prior to joining Appgate, he served as CTO of CloudFounders, a developer of advanced private cloud technologies for IT as a service (ITaaS) solutions. He also served as Terremark's CTO Europe (now part of Verizon), where he was responsible for the development of Enterprise Cloud. Throughout his career, Glazemakers has focused on the development of innovative solutions that increase the availability, security and scalability of mission-critical infrastructures. He holds a Master of Engineering, Telecommunications and Computer Networks from University Ghent in Belgium. more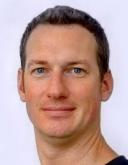 Mike Schuricht, SVP Product Management, Bitglass
Mike has led the product management and techpubs teams since joining Bitglass in November 2013. Prior to Bitglass, Mike was at Palo Alto Networks leading security management and UI strategy. Before that, he held technical marketing and engineering roles at Mentor Graphics. Mike earned an MS in Electrical and Computer Engineering and BS in Computer Engineering from... UC Santa Barbara. more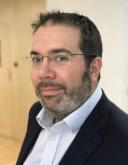 Tim Orchard, Executive Vice President, Managed Detection and Response, F-Secure
Tim has worked for over two decades in cyber security across both public and private sectors, developing expertise in penetration testing, managed services and consulting, both in the UK and abroad. Over this time he has developed a specific competency in building effective, high performing teams and solving complex cyber security problems. Aside from developing and... ensuring the success of the Countercept Managed Detection and Response service Tim also helps steer the wider business as part of F-Secure's leadership team. more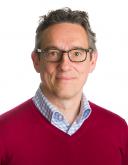 Paul Brucciani, Head of Sales Enablement, Managed Detection and Response business, F-Secure Corporation
Having worked in cyber security industry for over 25 years for organisations of all sizes including start-ups, scale-ups and large global enterprises, over the years, cyber security has become one of my favourite topics of interest. I have had an eclectic early-career working as an system engineer, consultant, business developer, satellite data processing specialist,... gold prospecting geologist and a baker. At F-Secure Corporation, I am responsible for our Global Sales Enablement function within our Managed Detection and Response division. I am keen to hear about some of the key challenges our current and future cyber security leaders face on a daily basis and how can help them navigate and succeed in this constantly shifting landscape. more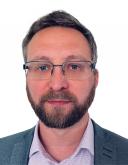 Toby Lewis, Head of Threat Analysis, Darktrace
Prior to joining Darktrace, Toby spent 15 years in the UK Government's cyber security threats response unit, including as the UK National Cyber Security Centre's Deputy Technical Director for Incident Management. He has specialist expertise in Security Operations, having worked across Cyber Threat Intelligence, Incident Management, and Threat Hunting. He has presented... at several high-profile events, including the NCSC's flagship conference, CyberUK, the SANS CyberThreat conference, and the Cheltenham Science Festival. He was a lead contributor to the first CyberFirst Girls Competition, championing greater gender diversity in STEM and cyber security. Toby is a Certified Information Systems Security Professional (CISSP) and holds a Master's in Engineering from the University of Bristol. more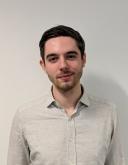 Tom McVey, Solutions Architect, Menlo Security
Tom McVey is an EMEA Solutions Architect at Menlo Security, where he works to achieve his customer's technical requirements and architects web and email isolation deployments for organisations across many different industries. Coming from a background in UEBA & insider threat - he provides expert cybersecurity advice and strategic guidance to... his clientele. Prior to Menlo, he always had a passion for cybersecurity and IT. In his spare time Tom likes to play music and watch Formula 1 cars go around a track very quickly. more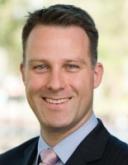 Ben King, Regional Chief Security Officer, Okta
Ben King is the Regional Chief Security Officer at Okta for EMEA. As Regional CSO, he leads internal security for the region and provides the operational interface to the global security function. In addition Ben leads the global Security Assurance function at Okta, responsible for both Customer and Supplier Security Assurance activities. Prior to joining Okta, Ben... operated in a regional cybersecurity leadership role for Symantec, and spent 11 years at the Commonwealth Bank of Australia in a variety technology and cybersecurity strategy and governance roles. Ben has built a reputation for creating and leading high performing teams, having lived and worked in Australia, the United Kingdom, Canada and the USA. He holds a Bachelor of Engineering and a Bachelor of Commerce from the University of Sydney. more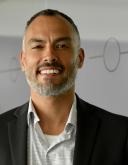 Lonnie Benavides, Head of Infrastructure and Application Security, OneLogin
Lonnie Benavides is an accomplished cybersecurity leader with more than 20 years industry experience, and is currently the Head of Infrastructure and Application Security at OneLogin. Lonnie began his career as a communications encryption specialist in the U.S. Air Force and went on to conclude his military service as a Technical Lead of the first red team in the... Air National Guard. As an advanced penetration tester, Lonnie supported companies such as Washington Mutual and JP Morgan Chase, and eventually went on to launch the Boeing red team. Lonnie was responsible for leading global cybersecurity services and operations at DocuSign and McKesson, fostering his expertise in enterprise cyberthreat detection and response. Lonnie is a recognized speaker within the Phoenix education community, numerous industry conferences, and has also contributed to publications and radio shows such as TechRepublic and NPR. more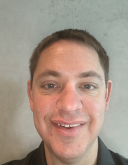 Alex Kirk, Global Principal, Suricata, Corelight
Alex is a veteran open source security technologist, and currently serves as Corelight's Global Principal for Suricata. Previously, he spent 10 years with Sourcefire Research (VRT), where he wrote the team's first malware sandbox and established its global customer outreach and intelligence sharing program. He has spoken at conferences across the globe on topics... from "Malware Mythbusting" to "Using Bro/Zeek Data for IR and Threat Hunting", and was a contributing author for "Practical Intrusion Analysis", and oft-used textbook for university courses on IDS. His security engineering background also includes 5 years at Cisco and Tenable. more