Strategic Sponsors

Technological leader in real-time cyber threat detection, Gatewatcher has been protecting the critical networks of the largest companies and public institutions since 2015.
Its vision is to offer a flexible (cloud, on-premise, hybrid), innovative and AI-friendly approach, without disrupting the existing architecture to allow cybersecurity teams to be more efficient in prioritizing their remediation actions.
Our solutions provide an immediate improvement to current and future cybersecurity challenges by responding to the new detection needs of organisations. They combine machine learning algorithms with various network traffic analysis methods and are designed to be scalable and immediately operational for easy integration into SOCs.
Gatewatcher NDR is a network detection and response platform that can reliably identify malicious actions and suspicious behaviour by mapping all assets on the IS. Combining this capability with unprecedented encrypted network flow analysis, it provides a 360-degree model of the level of cyber risk associated with each connection between assets and users, for an unprecedented level of detection and visibility.
Gatewatcher CTI is a Threat Intelligence offer aimed at providing an immediate improvement in your level of protection. Its exclusive technology combines machine learning and big data processing to generate in a very short time a high quality information flow on cyber threats specifically targeting your activity. The offer is also available as an analysis and investigation platform.
---

Tenable®, Inc. is the Cyber Exposure company. Over 30,000 organisations around the globe rely on Tenable to understand and reduce cyber risk. As the creator of Nessus®, Tenable extended its expertise in vulnerabilities to deliver the world's first platform to see and secure any digital asset on any computing platform. Tenable customers include more than 50 percent of the Fortune 500, more than 30 percent of the Global 2000 and large government agencies. Learn more at
www.tenable.com
.
---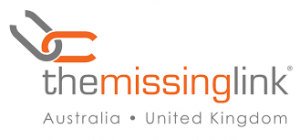 The Missing Link Security was formed to bring clarity to the complex world of ICT Security. Our team combines a formidable blend of adversarial and defensive skills with our "Red Team" of Consultants and Penetration Testers and "Blue Team" of Architects, Engineers and Analysts.
There is no silver bullet that can provide "security" for businesses. In fact, cyber security is an attribute of any good systems design, and a vital consideration when implementing processes and procedures. At The Missing Link, our end-to-end approach to security combines factual evidence (security assessment), with a pathway (strategic roadmap) to improve security posture, thus opening the door to new business opportunities for our customers whilst reducing vulnerability to cyber threats.
---