Strategic Sponsors

BitSight Technologies is transforming how companies manage information security risk with objective, evidence-based security ratings. The company's Security Rating Platform continuously analyzes vast amounts of external data on security behaviors in order to help organizations manage third party risk, benchmark performance, and assess and negotiate cyber insurance premiums. For more information, please visit www.bitsighttech.com or follow us on Twitter (@BitSight).
---

CrowdStrike is the leader in cloud-delivered endpoint protection. Leveraging artificial intelligence (AI), the CrowdStrike Falcon® platform offers instant visibility and protection across the enterprise and prevents attacks on endpoints on or off the network. CrowdStrike Falcon deploys in minutes to deliver actionable intelligence and real-time protection from Day One. It seamlessly unifies next-generation AV with best-in-class endpoint detection and response, backed by 24/7 managed hunting. Its cloud infrastructure and single-agent architecture take away complexity and add scalability, manageability, and speed.
CrowdStrike Falcon protects customers against all cyber-attack types, using sophisticated signatureless AI and Indicator-of-Attack (IOA) based threat prevention to stop known and unknown threats in real time. Powered by the CrowdStrike Threat Graph™, Falcon instantly correlates over 100 billion security events a day from across the globe to immediately prevent and detect threats.
There's much more to the story of how Falcon has redefined endpoint protection but there's only one thing to remember about CrowdStrike: We stop breaches.
CrowdStrike was positioned the highest in ability to execute and furthest in completeness of vision in the 2018 Gartner Magic Quadrant for Endpoint Protection Platforms (EPP).
You can gain full access to CrowdStrike Falcon Prevent™ by starting your free trial here.
---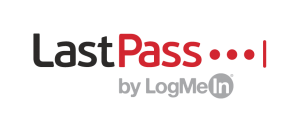 LastPass simplifies your online life by remembering your passwords for you. With LastPass to manage your logins, it's easy to have a strong, unique password for every online account and improve your online security. LastPass is a registered trademark from LogMeIn. LogMeIn products simplify how people connect with each other and the world around them to drive meaningful interactions, deepen relationships, and create better outcomes for individuals and businesses. One of the world's top 10 public SaaS companies, and a market leader in communication & conferencing, identity & access, and customer engagement & support solutions, LogMeIn has millions of customers spanning virtually every country across the globe. LogMeIn is headquartered in Boston with additional locations in Munich and Karlsruhe, North America, Europe, Asia and Australia. Read more here https://www.lastpass.com/ and https://www.logmeininc.com/about-us
---
Synack offers a new and more disruptive security testing platform for finding and helping resolve serious vulnerabilities in mission critical applications and infrastructure that otherwise go undetected. It arms clients with large teams of international top class security researchers who can provide a more diverse, adversarial perspective to clients' IT assets; often without taking hours or days.
Combined with the deployment of self-learning, intelligence-based reconnaissance technology and a transparent AI-enabled platform with a real-time customer portal, it provides a more advanced and effective way for security testing. This next-generation testing platform overcomes the shortcomings of traditional pen testing and vulnerability scanning and better simulates increasingly sophisticated cyber attacks and TTPs.
The Synack solution comes in a continuous security testing subscription to assure protection of mission critical assets. For assets that demand point-in-time testing there is a 14-days security test. For more information, please visit http://www.synack.com.
---

ThreatMetrix®, a LexisNexis Risk Solutions Company, empowers the global economy to grow profitably and securely without compromise. With deep insight into 1.4 billion anonymized user identities, ThreatMetrix ID™ delivers the intelligence behind 100 million daily authentication and trust decisions, to differentiate legitimate customers from fraudster.
---

Venafi is the cybersecurity market leader in machine identity protection, securing all machine-to-machine connections and communications. Venafi protects all machine identity types by orchestrating cryptographic keys and digital certificates for SSL/TLS, IoT, mobile, code-signing, and SSH. Venafi provides global visibility of all machine identities and the risks associated with them for the extended enterprise—on premise, mobile, virtual, cloud and IoT — at machine speed and scale. Venafi puts this intelligence into action with automated remediation that reduces the security and availability risks connected with weak or compromised machine identities while safeguarding the flow of information to trusted machines and preventing communication with machines that are not trusted.
With over 30 patents, Venafi delivers innovative solutions for the world's most demanding, security-conscious Global 2000 organizations, including, the top five U.S. health insurers, the top five U.S. airlines, four of the top five U.S., U.K. and South African banks and four of the top five U.S. retailers. Venafi is backed by top-tier investors, including Foundation Capital, Intel Capital, Origin Partners, Pelion Venture Partners, QuestMark Partners, and Silver Lake Partners. For more information, visit www.venafi.com.
---