Strategic Sponsors

BeyondTrust is the worldwide leader in Privileged Access Management, offering the most seamless approach to preventing data breaches related to stolen credentials, misused privileges, and compromised remote access.
Our extensible platform empowers organizations to easily scale privilege security as threats evolve across endpoint, server, cloud, DevOps, and network device environments. BeyondTrust unifies the industry's broadest set of privileged access capabilities with centralized management, reporting, and analytics, enabling leaders to take decisive and informed actions to defeat attackers. Our holistic platform stands out for its flexible design that simplifies integrations, enhances user productivity, and maximizes IT and security investments.
BeyondTrust gives organizations the visibility and control they need to reduce risk, achieve compliance objectives, and boost operational performance. We are trusted by 20,000 customers, including half of the Fortune 100, and a global partner network.
Learn more at www.beyondtrust.com.
---

CrowdStrike is the leader in cloud-delivered endpoint protection. Leveraging artificial intelligence (AI), the CrowdStrike Falcon® platform offers instant visibility and protection across the enterprise and prevents attacks on endpoints on or off the network. CrowdStrike Falcon deploys in minutes to deliver actionable intelligence and real-time protection from Day One. It seamlessly unifies next-generation AV with best-in-class endpoint detection and response, backed by 24/7 managed hunting. Its cloud infrastructure and single-agent architecture take away complexity and add scalability, manageability, and speed.
CrowdStrike Falcon protects customers against all cyber-attack types, using sophisticated signatureless AI and Indicator-of-Attack (IOA) based threat prevention to stop known and unknown threats in real time. Powered by the CrowdStrike Threat Graph™, Falcon instantly correlates over 100 billion security events a day from across the globe to immediately prevent and detect threats.
There's much more to the story of how Falcon has redefined endpoint protection but there's only one thing to remember about CrowdStrike: We stop breaches.
CrowdStrike was positioned the highest in ability to execute and furthest in completeness of vision in the 2018 Gartner Magic Quadrant for Endpoint Protection Platforms (EPP).
You can gain full access to CrowdStrike Falcon Prevent™ by starting your free trial here.
---

Duo Security helps defend organisations against data breaches by making security easy and effective. Duo Beyond, the company's category defining zero-trust security platform, enables organisations to provide trusted access to all of their critical applications, for any user, from anywhere, and with any device. The company is a trusted partner to more than 10,000 customers globally, including Dresser-Rand, Etsy, Facebook, K-Swiss, Random House, Yelp, Zillow, Paramount Pictures, and more. Founded in Michigan, Duo has offices in Ann Arbor and Detroit, as well as growing hubs in Austin, Texas; San Mateo, California; and London, UK. Visit duo.com to find out more.
---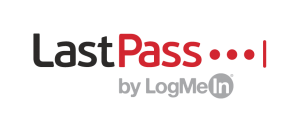 LastPass is a password manager and password generator that locks your passwords and personal information in a secure vault. LastPass autofills web browser and app logins for you, and generates new, secure passwords instantly.
One password is all you need with LastPass – your LastPass master password handles the rest. Store passwords and logins, create online shopping profiles, generate strong passwords, track personal information in photo & audio notes, and more.
---

Proofpoint Inc. (NASDAQ:PFPT) is a leading next-generation security and compliance company that provides cloud-based solutions to protect the way people work today. Proofpoint solutions enable organizations to protect their users from advanced attacks delivered via email, social media and mobile apps, protect the information their users create from advanced attacks and compliance risks, and respond quickly when incidents occur. More information is available at
www.proofpoint.com
.
---

ThreatMetrix®, a LexisNexis Risk Solutions Company, empowers the global economy to grow profitably and securely without compromise. With deep insight into 1.4 billion anonymized user identities, ThreatMetrix ID™ delivers the intelligence behind 100 million daily authentication and trust decisions, to differentiate legitimate customers from fraudster.
---
Education Seminar Sponsors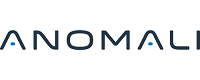 Anomali detects adversaries and tells you who they are. Organizations rely on the Anomali Threat Platform to detect threats, understand the adversary, and respond effectively. Anomali arms security teams with machine learning optimized threat intelligence and identifies hidden threats targeting their environments. Anomali enables organizations to collaborate and share threat information among trusted communities and is the most widely adopted platform for ISACs worldwide. For more information, visit us at www.anomali.com and follow us on Twitter @Anomali.
---
Networking Sponsors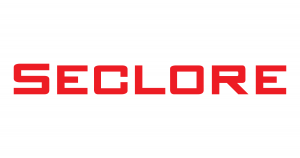 For more information, please visit: www.seclore.com
---
Branding Sponsors

PATECCO is an international company, dedicated to development, implementation and support of Identity & Access Management solutions. Based on 20 years' experience within IAM, high qualification and professional attitude, the company provides value-added services to customers from different industries such as banking, insurance, chemistry, pharma and utility. Its team of proficient IT consultants provide the best practices in delivering innovative and sustainable solutions related to: Managed Services, Cloud Access Control, Privileged Account Management, Access Governance, RBAC, Security Information and Event Management, PKI and Password Management.
---

Risk Based Security provides detailed information and analysis on Data Breaches and Vulnerability Intelligence. Our products, Cyber Risk Analytics and VulnDB, provide access to the most comprehensive threat intelligence knowledge bases available, with advanced search capabilities, access to raw data via API, and email alerting to help organizations take the right actions in a timely manner.

Cyber Risk Analytics (CRA) provides actionable threat intelligence about organizations that have had a data breach or leaked credentials. This enables organizations to reduce exposure to the threats most likely to impact them and their vendor base. In addition, our PreBreach vendor risk rating, the result of a deep-view into the metrics driving cyber exposures, offers a better understanding of the digital hygiene of an organization and the likelihood of a future data breach. The integration of PreBreach ratings into security processes, vendor management programs, and risk management tools allows organizations to avoid costly risk assessments, while enabling businesses to understand its risk posture, act quickly and appropriately to proactively protect its most critical information assets.
VulnDB is the most comprehensive and timely vulnerability intelligence available and provides actionable information about the latest security vulnerabilities via an easy-to-use SaaS Portal, or a RESTful API that allows easy integration into GRC tools and ticketing systems. VulnDB allows organizations to search and be alerted on the latest vulnerabilities, both in end-user software and the third-party libraries or dependencies that help build applications. A VulnDB subscription provides organizations with simple to understand ratings and metrics on their vendors and products, and how each contributes to the organization's risk-profile and cost of ownership.

Risk Based Security's blend of dedicated research and technical expertise, data breach analytics, vulnerability intelligence, cyber liability insurance experience, and real world management knowledge enables us to provide clients with meaningful and cost-effective security solutions.
---