Strategic Sponsors
BeyondTrust is the worldwide leader in Privileged Access Management (PAM), empowering organizations to secure and manage their entire universe of privileges. Our integrated products and platform offer the industry's most advanced PAM solution, enabling organizations to quickly shrink their attack surface across traditional, cloud and hybrid environments.
The BeyondTrust Universal Privilege Management approach secures and protects privileges across passwords, endpoints, and access, giving organizations the visibility and control they need to reduce risk, achieve compliance, and boost operational performance. Our products enable the right level of privileges for just the time needed, creating a frictionless experience for users that enhances productivity.
With a heritage of innovation and a staunch commitment to customers, BeyondTrust solutions are easy to deploy, manage, and scale as businesses evolve. We are trusted by 20,000 customers, including more than 70 percent of the Fortune 500, and a global partner network. Learn more at www.beyondtrust.com.
---

Defenders have always sought the high ground in order to see farther and turn back attacks. Corelight delivers a commanding view of your network so you can outsmart and outlast adversaries. We capture, interpret, and connect the data that means everything to defenders. Based in San Francisco, Corelight is an open-core company founded by the creators of Zeek, the widely-used NSM tool and providing an Open NDR Platform. ​
---

LastPass is an award winning password manager that makes going online easier and safer, supporting all browsers, operating systems and mobile devices. LastPass Enterprise scales SSO and password management, helping IT be more secure, maintain compliance, and increase productivity.
---

Since 2004, Mandiant has been a trusted partner to security-conscious organizations. Effective security is based on the right combination of expertise, intelligence, and adaptive technology, and the Mandiant Advantage SaaS platform scales decades of frontline experience and industry-leading threat intelligence to deliver a range of dynamic cyber defense solutions. Mandiant's approach helps organizations develop more effective and efficient cyber security programs and instills confidence in their readiness to defend against and respond to cyber threats.
---

Proofpoint, Inc. (NASDAQ: PFPT) is a leading cybersecurity and compliance company that protects organizations' greatest assets and biggest risks: their people. With an integrated suite of cloud-based solutions, Proofpoint helps companies around the world stop targeted threats, safeguard their data, and make their users more resilient against cyber attacks. Leading organizations of all sizes, including more than half of the Fortune 1000, rely on Proofpoint for people-centric security and compliance solutions that mitigate their most critical risks across email, the cloud, social media, and the web. More information is available at www.proofpoint.com.
---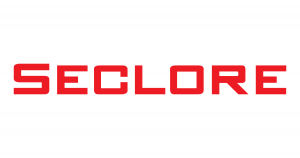 Seclore is a leading provider of data-centric security solutions, enabling organizations to control and protect their sensitive information wherever it goes, both within and outside of the organization. Founded in 2008, the company is headquartered in United States with global offices in India, the United Kingdom, the Middle East, and Asia Pacific.
Seclore's data-centric security platform provides persistent, granular, and dynamic data-centric security for enterprises. Its flagship product, the Seclore Data-Centric Security Platform, empowers organizations to manage the usage and distribution of their sensitive information, regardless of its format or location. The platform seamlessly integrates with existing enterprise systems to provide persistent protection for files shared internally and externally, including emails, documents, and images.
The platform provides advanced data classification and rights management capabilities, enabling organizations to define policies and controls around who can access, edit, and share their sensitive information. The platform also provides audit trails and granular reporting capabilities, giving organizations visibility into the usage and distribution of their sensitive information.
Overall, Seclore's data-centric security solutions enable organizations to achieve their strategic objectives by protecting their sensitive information, enhancing their regulatory compliance posture, and improving their overall security posture.
---
Education Seminar Sponsors

CrowdStrike, a global cybersecurity leader, is redefining security for the cloud era with an endpoint protection platform built from the ground up to stop breaches. The CrowdStrike Falcon platform's single lightweight-agent architecture leverages cloud-scale artificial intelligence (AI) and offers real-time protection and visibility across the enterprise, preventing attacks on endpoints on or off the network. Powered by the proprietary CrowdStrike Threat Graph, CrowdStrike Falcon correlates over 5 billions endpoint-related events per week in real time from across the globe, fueling one of the world's most advanced data platforms for security.
With CrowdStrike, customers benefit from better protection, better performance and immediate time-to-value delivered by the cloud-native Falcon platform.
There's only one thing to remember about CrowdStrike: We stop breaches.
Learn more: https://www.crowdstrike.com/
---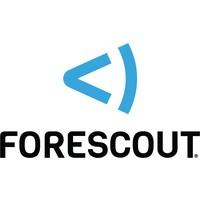 Forescout delivers automated cybersecurity across the digital terrain, maintaining continuous alignment of customers' security frameworks with their digital realities, including all asset types – IT, IoT, OT, IoMT. The Forescout Continuum Platform provides complete asset visibility, continuous compliance, network segmentation and a strong foundation for Zero Trust. For more than 20 years, Fortune 100 organizations and government agencies have trusted Forescout to provide automated cybersecurity at scale. Forescout customers gain data-powered intelligence to accurately detect risks and quickly remediate cyberthreats without disruption of critical business assets.
---

At Rapid7, we believe in simplifying the complex through shared visibility, analytics, and automation that unite your teams around challenges and successes of cybersecurity. What if security was an opportunity and not an obstacle? What if you could securely advance your business with clarity and confidence? Your security isn't hypothetical. It should be a reality for all organizations. That's why we're committed to helping you build security into the heart of your organization. Whether you're looking for a comprehensive security platform, an assessment to better understand your security posture, or something in between, we've got your back. How did they do it? We're so glad you asked. The Rapid7 Insight platform collects data from across your environment, making it easy for teams to manage vulnerabilities, monitor for malicious behavior, investigate and shut down attacks, and automate your operations. Through automation and orchestration, you'll free up team members to focus on strategic priorities with the confidence to know that things are running smoothly in the background. We work together to make sure you're getting the right security outcomes based on your organization's business goals.
---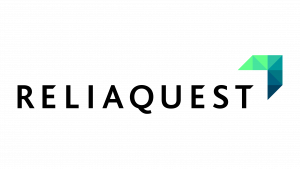 ReliaQuest, a global leader in cybersecurity, helps organizations achieve consistent security outcomes. ReliaQuest GreyMatter is a SaaS-based, unified threat detection, investigation and response platform aimed at reducing security complexity. Enhanced threat detection speeds response by force multiplying teams with curated integration and automation applied across the security operations process. Hundreds of security leaders trust ReliaQuest to deliver Open XDR outcomes--driving greater efficacy, efficiency and resilience, giving them the confidence to proactively advise on and manage risk for the business. ReliaQuest is a private company headquartered in Tampa, Fla., with five global locations. For more information, visit www.reliaquest.com.
---
Networking Sponsors
mnemonic is a cybersecurity service provider offering clear answers and pathways to complex security challenges.
We have been a reliable provider of effective defence against advanced cyber threats for more than 20 years, and offer a complete and complementary range of IT and information security services. As an independent company, we always base our recommendations on facts and recommend the optimal solution for our customers.
Our expert team consisting of close to 300 security consultants, product specialists, threat researchers, incident responders and ethical hackers. Combined with our proprietary Argus security platform, this ensures we stay ahead of advanced cyberattacks and protect our customers from evolving threats.
---
Branding Sponsors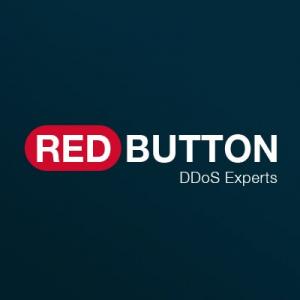 Red Button provides DDoS testing, mitigation, hardening, training and guidance. Our security consulting is vendor-agnostic, unbiased and 100% focused on each customer's needs. In addition, Red Button is the only authorized DDoS test partner of both AWS and Microsoft Azure.
---