Strategic Sponsor
BeyondTrust is the worldwide leader in Privileged Access Management (PAM), empowering organizations to secure and manage their entire universe of privileges. Our integrated products and platform offer the industry's most advanced PAM solution, enabling organizations to quickly shrink their attack surface across traditional, cloud and hybrid environments.
The BeyondTrust Universal Privilege Management approach secures and protects privileges across passwords, endpoints, and access, giving organizations the visibility and control they need to reduce risk, achieve compliance, and boost operational performance. Our products enable the right level of privileges for just the time needed, creating a frictionless experience for users that enhances productivity.
With a heritage of innovation and a staunch commitment to customers, BeyondTrust solutions are easy to deploy, manage, and scale as businesses evolve. We are trusted by 20,000 customers, including more than 70 percent of the Fortune 500, and a global partner network. Learn more at www.beyondtrust.com.
---

Darktrace (DARK.L), a global leader in cyber security artificial intelligence, is on a mission to free the world of cyber disruption. Breakthrough innovations in our Cyber AI Research Centre in Cambridge, UK have resulted in over 100 patents filed and research published to contribute to the cyber security community. Rather than study attacks, our technology continuously learns and updates its knowledge of 'you' and applies that understanding to optimize your state of optimal cyber security. We are delivering the first ever Cyber AI Loop, fuelling a continuous end-to-end security capability that can autonomously spot and respond to novel in-progress threats within seconds. Darktrace employs over 2,000 people around the world and protects over 7,400 customers globally from advanced cyber threats. Darktrace was named one of TIME magazine's 'Most Influential Companies' in 2021. To learn more, visit https://darktrace.com.
---

ExtraHop is on a mission to stop advanced threats with security that can't be undermined, outsmarted, or compromised. Our dynamic cyber defense platform, Reveal(x) 360, helps organizations detect and respond to advanced threats––before they compromise your business. We apply cloud-scale AI to petabytes of traffic per day, performing line-rate decryption and behavioral analysis across all infrastructure, workloads, and data-in-flight. With complete visibility from ExtraHop, organizations can detect malicious behavior, hunt advanced threats, and forensically investigate incidents with confidence. When you don't have to choose between protecting your business and moving it forward, that's security uncompromised.
---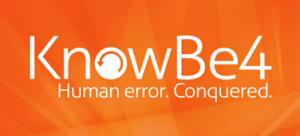 KnowBe4 is the world's largest security awareness training and simulated phishing platform that helps you manage the ongoing problem of social engineering.
The KnowBe4 platform is user-friendly and intuitive. It was built to scale for busy IT pros that have 16 other fires to put out. Our goal was to design the most powerful, yet easy-to-use platform available.
Customers of all sizes can get the KnowBe4 platform deployed into production twice as fast as our competitors. Our Customer Success team gets you going in no time, without the need for consulting hours.
---

OneTrust GRC enables risk, compliance and audit professionals to identify, measure, and remediate risk across their business to comply with internal rules and external regulations. OneTrust GRC is a part of OneTrust, the #1 most widely used privacy, security, and governance platform trusted by more than 9,000 customers and powered by 150 awarded patents.
OneTrust GRC is powered by the OneTrust Athena™ AI and robotic automation engine, and integrates seamlessly with the full OneTrust platform, including OneTrust Privacy Management Software, OneTrust DataDiscovery™, OneTrust DataGovernance™, OneTrust Vendorpedia™, OneTrust Ethics, OneTrust PreferenceChoice™, OneTrust ESG, and OneTrust DataGuidance™.
To learn more, visit OneTrustGRC.com or connect on LinkedIn.
---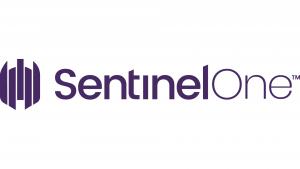 SentinelOne's cybersecurity solution encompasses AI-powered prevention, detection, response and hunting across endpoints, containers, cloud workloads, and IoT devices in a single autonomous platform.
---

Synack, the most trusted crowdsourced security testing platform, delivers on-demand security testing, intelligence, and operations through a continuous, offensive SaaS platform with crowdsourced talent. The company combines the world's most skilled and trusted ethical hackers with AI-enabled technology to create a scalable, effective security solution. Headquartered in Silicon Valley with regional offices around the world, Synack protects leading global banks, the top 10 global consulting firms and security companies, DoD classified assets, and over $2 trillion in Fortune 500 revenue. Synack was founded in 2013 by former NSA security experts Jay Kaplan, CEO, and Dr. Mark Kuhr, CTO. For more information please visit us at www.synack.com.
---
Education Seminar Sponsor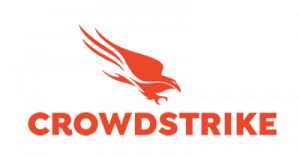 CrowdStrike, a global cybersecurity leader, is redefining security for the cloud era with an endpoint protection platform built from the ground up to stop breaches. The CrowdStrike Falcon platform's single lightweight-agent architecture leverages cloud-scale artificial intelligence (AI) and offers real-time protection and visibility across the enterprise, preventing attacks on endpoints on or off the network. Powered by the proprietary CrowdStrike Threat Graph, CrowdStrike Falcon correlates over 5 billions endpoint-related events per week in real time from across the globe, fueling one of the world's most advanced data platforms for security.
With CrowdStrike, customers benefit from better protection, better performance and immediate time-to-value delivered by the cloud-native Falcon platform.
There's only one thing to remember about CrowdStrike: We stop breaches.
Learn more: https://www.crowdstrike.com/
---

Group-IB is one of the leading providers of solutions dedicated to detecting and preventing cyberattacks, identifying
online fraud, investigation of high-tech crimes and intellectual property protection. Group-IB is an active collaborator in global investigations led by international law enforcement organizations, such as Europol and INTERPOL. Group-IB is also a member of the Europol European Cybercrime Centre's (EC3) Advisory Group on Internet Security created in order to foster closer cooperation between Europol and its leading on-law enforcement partners. Group-IB's experience in threat hunting and cyber intelligence has been fused into an ecosystem of highly sophisticated software and hardware solutions designed to monitor, identify, and prevent cyberattacks. Group-IB's mission is to protect its clients in cyberspace daily, creating and leveraging innovative solutions & services.
---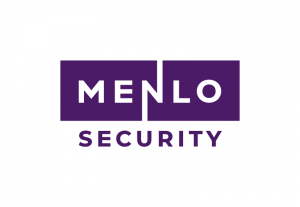 Menlo Security protects organizations from cyberattacks by seeking to eliminate the threat of malware from the web, documents, and email. Our cloud-based Isolation Platform scales to provide comprehensive protection across enterprises of any size, without requiring endpoint software or impacting the end-user experience. Menlo Security is trusted by major global businesses, including Fortune 500 companies and financial services institutions.
---

OneLogin is the number one value-leader in Identity and Access Management. Our Trusted Experience PlatformTM provides everything you need to secure your workforce, customers, and partners at a price that works with your budget. To learn more visit www.onelogin.com.
---

Vectra® is a leader in threat detection and response for hybrid and multi-cloud enterprises. The Vectra platform uses AI to detect threats at speed across public cloud, identity, SaaS applications, and data centers. Only Vectra optimizes AI to detect attacker methods—the TTPs at the heart of all attacks—rather than simplistically alerting on "different". The resulting high-fidelity threat signal and clear context enables security teams to respond to threats sooner and to stop attacks in progress faster. Organizations worldwide rely on Vectra for resilience in the face of dangerous cyber threats and to prevent ransomware, supply chain compromise, identity takeovers, and other cyberattacks from impacting their businesses. For more information, visit vectra.ai.
---