Strategic Sponsors

Corelight delivers powerful network traffic analysis (NTA) solutions that help organizations defend themselves more effectively by transforming network traffic into rich logs, extracted files, and security insights. Corelight Sensors are built on Zeek (formerly called "Bro"), the open-source network security monitoring framework that generates actionable, real-time data for thousands of security teams worldwide. Zeek has become the 'gold standard' for incident response, threat hunting, and forensics in large enterprises and government agencies worldwide. Corelight makes a family of virtual and physical network sensors that take the pain out of deploying open-source Zeek and expand its performance and capabilities. Corelight is based in San Francisco, California and its global customers include Fortune 500 companies, large government agencies, and major research universities.
---

Cybersprint empowers cybersecurity professionals to prioritise mitigation of vulnerabilities by mapping their organisation's online footprint and digital attack surface. We offer full visibility using real-time, continuous and automated digital footprint detection, from risk to remediation. We monitor your brand, infrastructure, VIPs, third parties and more. Our integrated AI correlates dozens of data sources and uses a multitude of scanners, making risk relevant.
Cybersprint's platform allows you to manage threats such as third-party risk, phishing, brand abuse, data theft and more. Our zero-touch platform is operable in minutes and can be complemented with off-the-shelf or bespoke services for your security programme.
---

Darktrace is the world's leading cyber AI company and the creator of Autonomous Response technology.
Its self-learning AI is modeled on the human immune system and used by over 3,500 organizations to protect against threats to the cloud, email, IoT, networks and industrial systems. This includes insider threat, industrial espionage, IoT compromises, zero-day malware, data loss, supply chain risk and long-term infrastructure vulnerabilities.
The company has over 1,200 employees, 44 offices and headquarters in San Francisco and Cambridge, UK. Every 3 seconds, Darktrace AI fights back against a cyber-threat, preventing it from causing damage.
---

ExtraHop provides cloud-native network detection and response for the hybrid enterprise. Our breakthrough approach analyzes all network interactions and applies cloud-scale machine learning for complete visibility, real-time detection, and guided investigation. With this approach, we help the world's leading enterprises including Home Depot, Credit Suisse, Caesars Entertainment, and Liberty Global to rise above the noise of alerts, organizational silos, and runaway technology. Whether you're investigating threats, ensuring the availability of critical applications, or securing your investment in cloud, ExtraHop helps you protect and accelerate your business. Learn more at ​www.extrahop.com​.
---

Palo Alto Networks, the global cybersecurity leader, is shaping the cloud-centric future with technology that is transforming the way people and organizations operate. Our mission is to be the cybersecurity partner of choice, protecting our digital way of life. We help address the world's greatest security challenges with continuous innovation that seizes the latest breakthroughs in artificial intelligence,analytics, automation, and orchestration. By delivering an integrated platform and empowering a growing ecosystem of partners, we are at the forefront of protecting tens of thousands of organizations across clouds, networks, and mobile devices. Our vision is a world where each day is safer and more secure than the one before. For more information, visit www.paloaltonetworks.com.
---

Recorded Future delivers the world's most advanced security intelligence to disrupt adversaries, empower defenders, and protect organizations. With proactive and predictive intelligence, Recorded Future's platform provides elite, context-rich, actionable intelligence in real time that's ready for integration across the security ecosystem. Learn more at recordedfuture.com.
---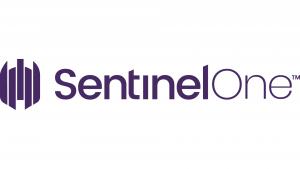 SentinelOne is the only cybersecurity solution encompassing AI-powered prevention, detection, response, remediation and hunting across endpoints, containers, cloud workloads, and IoT devices in a single lightweight autonomous and fully automated platform. With SentinelOne, organizations gain realtime full transparency into every activity happening across the network at machine speed – to defeat every attack, at every stage of the threat lifecycle. To learn more visit www.sentinelone.com or follow us at @SentinelOne, on LinkedIn or Facebook.
---
Education Sponsors

BeyondTrust is the worldwide leader in Privileged Access Management (PAM), empowering organizations to secure and manage their entire universe of privileges. Our integrated products and platform offer the industry's most advanced PAM solution, enabling organizations to quickly shrink their attack surface across traditional, cloud and hybrid environments.
---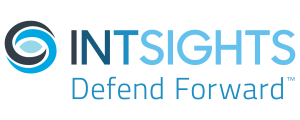 IntSights is revolutionizing cybersecurity operations with the industry's only all-in-one external threat protection platform designed to neutralize cyberattacks outside the wire. Our unique cyber reconnaissance capabilities enable continuous monitoring of an enterprise's external digital profile across the clear, deep, and dark web to identify emerging threats and orchestrate proactive response. Tailored threat intelligence that seamlessly integrates with security infrastructure for dynamic defense has made IntSights one of the fastest-growing cybersecurity companies in the world. IntSights has offices in Amsterdam, Boston, Dallas, New York, Singapore, Tel Aviv, and Tokyo.
---

Kenna.VM, a SAAS platform, aggregates all vulnerability data across infrastructure, applications, containers and IOT. Updating continuously, Kenna identifies the 2% of vulnerabilities that are critical to fix first, specifically tuned to the customer's own unique IT environment.
Customers can cut remediation time by up to 90% and provide credible data-driven analysis for decision-making and board reporting.
Kenna does this by combining 15+ exploit intelligence feeds, 7+ billion managed vulnerabilities, global attack telemetry, and remediation intelligence to accurately track and measure real-world exploit activity across the enterprise's global attack surface. Using predictive modelling technology, Kenna.VM can also accurately forecast the future risk of vulnerabilities the instant they're discovered, allowing organisations to proactively manage and report on risk.
With 55+ pre-built connectors across 30+ vendors Kenna gives customers the most extensive view of risk across their entire stack, from vulnerability scanners to SAST, DAST, SCA security testing tools, bug bounty programs, and configuration management databases (CMDBs).
Headquartered in San Francisco, Kenna counts HSBC, KPMG, Genpact, and many Fortune 100 companies among its customers. For more info visit: https://www.kennasecurity.com/
---

Onapsis protects the mission-critical applications that run the global economy, from the core to the cloud. The Onapsis Platform uniquely delivers actionable insight, secure change, automated governance and continuous monitoring for critical systems — ERP, CRM, PLM, HCM, SCM and BI applications — from leading vendors such as SAP, Oracle, Salesforce and others.
Onapsis is headquartered in Boston, MA, with offices in Heidelberg, Germany and Buenos Aires, Argentina. We proudly serve more than 300 of the world's leading brands, including 20% of the Fortune 100, 6 of the top 10 automotive companies, 5 of the top 10 chemical companies, 4 of the top 10 technology companies and 3 of the top 10 oil and gas companies.
The Onapsis Platform is powered by the Onapsis Research Labs, the team responsible for the discovery and mitigation of more than 800 zero-day vulnerabilities in mission-critical applications. The reach of our threat research and platform is broadened through leading consulting and audit firms such as Accenture, Deloitte, IBM, PwC and Verizon — making Onapsis solutions the de-facto standard in helping organizations protect their cloud, hybrid and on-premises mission-critical information and processes.
For more information, connect with us on Twitter or LinkedIn, or visit us at https://www.onapsis.com.
Onapsis and Onapsis Research Labs are registered trademarks of Onapsis Inc. All other company or product names may be the registered trademarks of their respective owners.
---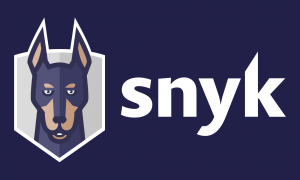 For more information please visit https://snyk.io/
---
Synack, the most trusted crowdsourced security platform, delivers comprehensive and continuous penetration testing with actionable results. The company combines the world's most skilled and trusted ethical hackers with AI-enabled technology to create a scalable, effective security solution. Headquartered in Silicon Valley with regional offices around the world, Synack protects leading global banks, the top 10 global consulting firms and security companies, DoD classified assets, and over $2 trillion in Fortune 500 revenue. Synack was founded in 2013 by former NSA security experts Jay Kaplan, CEO, and Dr. Mark Kuhr, CTO. For more information, please visit us at www.synack.com.
---