Strategic Sponsor

Arctic Wolf® is the market leader in security operations. Using the cloud-native Arctic Wolf® Platform, we help organizations end cyber risk by providing security operations as a concierge service. Arctic Wolf solutions include Arctic Wolf® Managed Detection and Response (MDR), Managed Risk, Managed Cloud Monitoring and Managed Security Awareness—each delivered by the industry's original Concierge Security® Team. Highly-trained Concierge Security experts work as an extension of internal teams to provide 24x7 monitoring, detection, and response, as well as ongoing risk management to give organizations the protection, resilience and guidance they need to defend against cyber threats.
---
BeyondTrust is the worldwide leader in Privileged Access Management (PAM), empowering organizations to secure and manage their entire universe of privileges. Our integrated products and platform offer the industry's most advanced PAM solution, enabling organizations to quickly shrink their attack surface across traditional, cloud and hybrid environments.
The BeyondTrust Universal Privilege Management approach secures and protects privileges across passwords, endpoints, and access, giving organizations the visibility and control they need to reduce risk, achieve compliance, and boost operational performance. Our products enable the right level of privileges for just the time needed, creating a frictionless experience for users that enhances productivity.
With a heritage of innovation and a staunch commitment to customers, BeyondTrust solutions are easy to deploy, manage, and scale as businesses evolve. We are trusted by 20,000 customers, including more than 70 percent of the Fortune 500, and a global partner network. Learn more at www.beyondtrust.com.
---

Darktrace (DARK:L), a global leader in cyber security AI, delivers world-class technology that protects over 5,000 customers worldwide from advanced threats, including ransomware and cloud and SaaS attacks. The company's fundamentally different approach applies Self-Learning AI to enable machines to understand the business in order to autonomously defend it. Headquartered in Cambridge, UK, the company has 1,500 employees and over 30 offices worldwide. Darktrace was named one of TIME magazine's 'Most Influential Companies' for 2021.
---

ExtraHop is on a mission to stop advanced threats with security that can't be undermined, outsmarted, or compromised. Our dynamic cyber defense platform, Reveal(x) 360, helps organizations detect and respond to advanced threats––before they compromise your business. We apply cloud-scale AI to petabytes of traffic per day, performing line-rate decryption and behavioral analysis across all infrastructure, workloads, and data-in-flight. With complete visibility from ExtraHop, organizations can detect malicious behavior, hunt advanced threats, and forensically investigate incidents with confidence. When you don't have to choose between protecting your business and moving it forward, that's security uncompromised.
---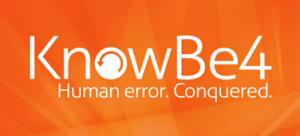 KnowBe4 is the world's largest integrated security awareness training and simulated phishing platform.
Realizing that the human element of security was being seriously neglected, KnowBe4 was created to help organizations manage the ongoing problem of social engineering through a comprehensive new-school awareness training approach. This method integrates baseline testing using real-world mock attacks, engaging interactive training, continuous assessment through simulated phishing, and vishing attacks and enterprise-strength reporting.
Tens of thousands of organizations worldwide use KnowBe4's platform to mobilize their end users as a last line of defense and enable them to make smarter security decisions.
---

OneTrust GRC enables risk, compliance and audit professionals to identify, measure, and remediate risk across their business to comply with internal rules and external regulations. OneTrust GRC is a part of OneTrust, the #1 most widely used privacy, security, and governance platform trusted by more than 9,000 customers and powered by 150 awarded patents.
OneTrust GRC is powered by the OneTrust Athena™ AI and robotic automation engine, and integrates seamlessly with the full OneTrust platform, including OneTrust Privacy Management Software, OneTrust DataDiscovery™, OneTrust DataGovernance™, OneTrust Vendorpedia™, OneTrust Ethics, OneTrust PreferenceChoice™, OneTrust ESG, and OneTrust DataGuidance™.
To learn more, visit OneTrustGRC.com or connect on LinkedIn.
---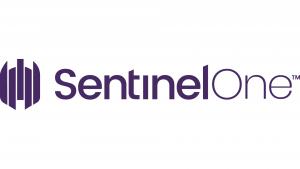 SentinelOne's cybersecurity solution encompasses AI-powered prevention, detection, response and hunting across endpoints, containers, cloud workloads, and IoT devices in a single autonomous platform.
---

Synack, the most trusted crowdsourced security testing platform, delivers on-demand security testing, intelligence, and operations through a continuous, offensive SaaS platform with crowdsourced talent. The company combines the world's most skilled and trusted ethical hackers with AI-enabled technology to create a scalable, effective security solution. Headquartered in Silicon Valley with regional offices around the world, Synack protects leading global banks, the top 10 global consulting firms and security companies, DoD classified assets, and over $2 trillion in Fortune 500 revenue. Synack was founded in 2013 by former NSA security experts Jay Kaplan, CEO, and Dr. Mark Kuhr, CTO. For more information please visit us at www.synack.com.
---
Education Seminar Sponsors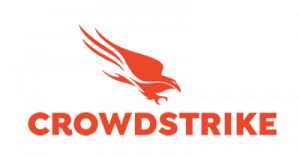 CrowdStrike, a global cybersecurity leader, is redefining security for the cloud era with an endpoint protection platform built from the ground up to stop breaches. The CrowdStrike Falcon platform's single lightweight-agent architecture leverages cloud-scale artificial intelligence (AI) and offers real-time protection and visibility across the enterprise, preventing attacks on endpoints on or off the network. Powered by the proprietary CrowdStrike Threat Graph, CrowdStrike Falcon correlates over 5 billions endpoint-related events per week in real time from across the globe, fueling one of the world's most advanced data platforms for security.
With CrowdStrike, customers benefit from better protection, better performance and immediate time-to-value delivered by the cloud-native Falcon platform.
There's only one thing to remember about CrowdStrike: We stop breaches.
Learn more: https://www.crowdstrike.com/
---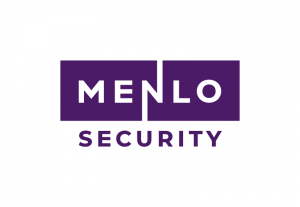 Menlo Security protects organizations from cyberattacks by seeking to eliminate the threat of malware from the web, documents, and email. Our cloud-based Isolation Platform scales to provide comprehensive protection across enterprises of any size, without requiring endpoint software or impacting the end-user experience. Menlo Security is trusted by major global businesses, including Fortune 500 companies and financial services institutions.
---

OneLogin is the number one value-leader in Identity and Access Management. Our Trusted Experience PlatformTM provides everything you need to secure your workforce, customers, and partners at a price that works with your budget. To learn more visit www.onelogin.com.
---

Vectra® protects business by detecting and stopping cyberattacks. As a leader in network detection and response (NDR), Vectra® protects your data, systems, and infrastructure. Vectra enables your SOC team to quickly discover and respond to would-be attackers – before they act. No business or organization is impervious to cyberattacks. Your existing security tools will prevent 99% of those attacks. But with enough time, bad actors can get past even the most secure barriers. With Vectra, you stop them in their tracks. Vectra gives security analysts the ability to rapidly identify suspicious behavior and activity on your extended network. Whether that activity originates outside the firewall or from within, whether an attack is directed against an on-prem data center or the cloud, Vectra will find it, flag it, and alert security personnel so they can respond before the damage is done. Vectra is Security that thinks®. It uses artificial intelligence and machine learning to improve detection and response over time, eliminating false positives so you can focus on real threats. The result of an unparalleled marriage of security research and data science, Vectra will change the way you think about cybersecurity.
---