Strategic Sponsors

CrowdStrike, a global cybersecurity leader, is redefining security for the cloud era with an endpoint protection platform built from the ground up to stop breaches. The CrowdStrike Falcon platform's single lightweight-agent architecture leverages cloud-scale artificial intelligence (AI) and offers real-time protection and visibility across the enterprise, preventing attacks on endpoints on or off the network. Powered by the proprietary CrowdStrike Threat Graph, CrowdStrike Falcon correlates over 3 trillion endpoint-related events per week in real time from across the globe, fueling one of the world's most advanced data platforms for security.
With CrowdStrike, customers benefit from better protection, better performance and immediate time-to-value delivered by the cloud-native Falcon platform.
There's only one thing to remember about CrowdStrike: We stop breaches.
Qualifying organizations can gain full access to Falcon Prevent™ by starting a free trial.
Learn more: https://www.crowdstrike.com/
---

Palo Alto Networks, the global cybersecurity leader, is shaping the cloud-centric future with technology that is transforming the way people and organizations operate. Our mission is to be the cybersecurity partner of choice, protecting our digital way of life. We help address the world's greatest security challenges with continuous innovation that seizes the latest breakthroughs in artificial intelligence, analytics, automation, and orchestration. By delivering an integrated platform and empowering a growing ecosystem of partners, we are at the forefront of protecting tens of thousands of organizations across clouds, networks, and mobile devices. Our vision is a world where each day is safer and more secure than the one before. For more information, visit www.paloaltonetworks.com.
---

Proofpoint, Inc. (NASDAQ: PFPT) is a leading cybersecurity company that protects organizations' greatest assets and biggest risks: their people. With an integrated suite of cloud-based solutions, Proofpoint helps companies around the world stop targeted threats, safeguard their data, and make their users more resilient against cyber attacks. Leading organizations of all sizes, including more than half of the Fortune 1000, rely on Proofpoint to mitigate their most critical security and compliance risks across email, the cloud, social media, and the web. More information is available at www.proofpoint.com.
---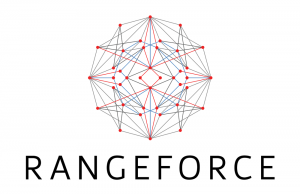 RangeForce delivers the industry's only integrated cybersecurity simulation and skills analysis platform that combines a virtual cyber range with hands-on advanced cybersecurity training. Cyber and IT professionals from all industry verticals use RangeForce to qualify their new-hires, train up DevOps, IT, and Security Staff, and run CyberSiege simulations to evaluate team skills. Only RangeForce can accurately show users where expertise gaps exist, fill those gaps with highly effective simulation-based training, and accurately report on the entire process. To learn more about RangeForce, visit www.rangeforce.com
---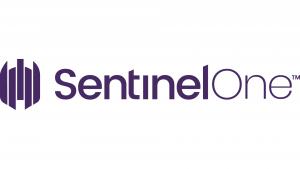 SentinelOne is the only cybersecurity solution encompassing AI-powered prevention, detection, response and hunting across endpoints, containers, cloud workloads, and IoT devices in a single autonomous platform. With SentinelOne, organizations gain full transparency into everything happening across the network at machine speed – to defeat every attack, at every stage of the threat lifecycle. To learn more visit www.sentinelone.com
---

Shape Security, based in Santa Clara, CA, defends the world's largest enterprises from all types of fraud against their online applications. Shape's fraud prevention platform detects and blocks up to 2 billion fraudulent or unwanted transactions daily, while keeping 200 million legitimate human logins and other interactions safe.
Shape provides omnichannel protection for web applications, mobile applications and API interfaces; the company's mobile SDK is deployed on more than 200 million iOS and Android devices worldwide.
Shape Security is now a part of F5 Networks. F5 and Shape have joined forces to defend every application against attacks, fraud, and abuse in a multi-cloud world. To learn more, visit www.shapesecurity.com.
---

Veracode gives companies a comprehensive view of security defects so they can create secure software and ensure the software they are buying or downloading is free of vulnerabilities. As a result, companies using Veracode are free to boldly innovate, explore, discover, and change the world.
With its combination of automation, integrations, process, and speed, Veracode helps companies make security a seamless part of the development process. This allows them to both find and fix security defects quickly so that they can use software to achieve their missions.
Companies collaborating with Veracode are able to create comprehensive application security programs that focus on reducing risk, achieving compliance with industry regulations and customer requirements, increasing the speed of secure software delivery, and making secure software a competitive advantage.
The Veracode Verified Program allows customers to provide attestation of their secure development processes, demonstrating their commitment to creating secure software.
Securing software is a priority for any company looking to change the world. With Veracode, companies can start securing their software immediately, without the need for additional staff or equipment.
Learn more at www.veracode.com, on the Veracode blog and on Twitter.
---
Education Sponsors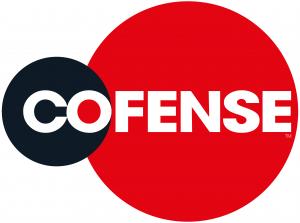 Cofense®, the leading provider of intelligent phishing defence solutions worldwide, is uniting humanity against phishing. The Cofense suite of products combines timely attack intelligence on phishing threats that have evaded perimeter controls and were reported by employees, with best-in-class security operations technologies to stop attacks faster and stay ahead of breaches. Cofense customers include Global 1000 organizations in defence, energy, financial services, healthcare and manufacturing sectors that understand how changing user behaviour will improve security, aid incident response and reduce the risk of compromise. For additional information, please visit www.cofense.com or connect with us on Twitter and LinkedIn.
---

Corelight delivers powerful network traffic analysis (NTA) solutions that help organizations defend themselves more effectively by transforming network traffic into rich logs, extracted files, and security insights. Corelight Sensors are built on Zeek (formerly called "Bro"), the open-source network security monitoring framework that generates actionable, real-time data for thousands of security teams worldwide. Zeek has become the 'gold standard' for incident response, threat hunting, and forensics in large enterprises and government agencies worldwide. Corelight makes a family of virtual and physical network sensors that take the pain out of deploying open-source Zeek and expand its performance and capabilities. Corelight is based in San Francisco, California and its global customers include Fortune 500 companies, large government agencies, and major research universities.
---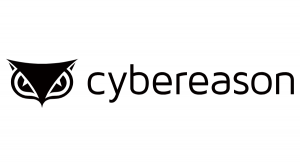 Cybereason is the leader in endpoint protection, offering endpoint detection and response, next-generation antivirus, and managed monitoring services. Founded by elite intelligence professionals born and bred in offense-first hunting, Cybereason gives enterprises the upper hand over cyber adversaries. The Cybereason platform is powered by a custom-built in-memory graph, the only truly automated hunting engine anywhere. It detects behavioral patterns across every endpoint and surfaces malicious operations in an exceptionally user-friendly interface. Cybereason is privately held and headquartered in Boston with offices in London, Tel Aviv, and Tokyo. www.cybereason.com
---

OneLogin manages and secures millions of identities around the globe by bringing speed and integrity to the modern enterprise with an award-winning Identity & Access Management (IAM) solution. Our Trusted Experience Platform secures connections across users, devices, and applications, helping enterprises drive new levels of business integrity, operational velocity, and team efficiency across all their cloud and on-premise applications. Risk-based authentication, mobile identity management, and real-time directory synchronization add an extra layer of protection. The ability to handle on-premises and cloud/SaaS applications makes OneLogin the Identity as a Service (IDaaS) vendor of choice for the hybrid enterprise.
---
Synack offers a new and revolutionary security testing platform, designed to locate and fix critical vulnerabilities in business-critical applications and infrastructures that would otherwise go undetected. Synack provides customers with large teams of international, top-class security experts who check the IT assets on the customer side - taking a multi-layered and contraindicative approach - and often reveal vulnerabilities within hours. That, combined with the development of a self-learning, data analysis-based reconnaissance technology and a transparent, AI-based platform with a real-time customer portal, makes Synack a provider of an innovative and effective method for security tests. This next generation test platform overcomes the deficits of conventional penetration tests and security risk testing. In addition, it offers the advantage of unprecedented simulations of increasingly complex cyberattacks and TTPs, i.e. tactics, technology and procedures. Synack keeps its customer base confidential. These include some of the largest F500 / G500 groups, including banks and financial service providers, retailers, healthcare professionals, consumer goods companies, manufacturing and technology companies, and the U.S. government (the Department of Defense / Hack the Pentagon project, the IRS tax authority ). Synack was founded in 2013 by former NSA security expert Jay Kaplan, CEO of the company, and Dr. Mark Kuhr, in the role of CTO. Synack offers its solution in the form of a subscription to ongoing security tests - to ensure the protection of business-critical assets. For assets that require timely tests, there is the option of a 14-day security test. To learn more, visit our website at http://www.synack.com.
---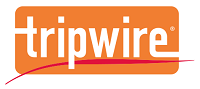 Tripwire is a leading global provider of advanced threat, security and compliance solutions, enabling enterprises, government agencies and service providers to effectively connect security to their business.
Tripwire solutions are based on high-fidelity asset visibility and deep endpoint intelligence combined with business-context and enable security automation through enterprise integration.
Tripwire's portfolio of enterprise-class security solutions includes configuration and policy management, file integrity monitoring, vulnerability management and log intelligence. Together these solutions deliver unprecedented visibility, along with business context and security business intelligence necessary to protect sensitive data in extended enterprises from breaches, vulnerabilities, and threats.
---