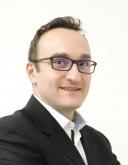 Dr. Enrico Fontan, Head of IT Operation, Repower
Dr. Enrico Fontan is the Head of IT Operation for Repower, an international energy utility headquartered in Switzerland. He joined the company in 2012 as its Head of IT Security, and became Head of IT Operation in 2017. He has over a decade's experience in IT, with particular expertise in information security, compliance, and business continuity & disaster recovery.... He is a Certified Information Security Systems Professional (CISSP), an ISO27001 certified Lead Auditor, and the President of the Swiss (ISC)² Chapter. more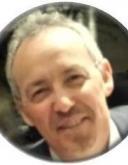 Gal Messinger, Global Head of Security, Signify
Visionary leader with over 40 years of security expertise both in the public and private sectors. Served for 13 years as the CSO of STMicroelectronics, CSO dealing with Risk Management, Physical & Logistics Security, Brand Protection, Product Security, Business Continuity and Crisis Response, as well as Business... and Competitive Intelligence. In the last 5 years serves as Global Head of Security of Signify, a centralized security organization, Cyber and products domains included. Served in Government Security for 23 years, and holds BA & MA studies in International Relations. more
Sebastian Dännart, Deputy Head of Security and Information Security Officer, Papierfabrik Louisenthal GmbH
Sebastian Dännart is Information Security Officer and Deputy Head of Security at Papierfabrik Louisenthal GmbH. Before that, he was an officer responsible for IT systems on ships of the German Navy, researched and published in the field of IT security for critical infrastructures and, as an IT security consultant and project manager, accompanied companies and authorities... in security projects and the introduction of ISMS. Mr. Dännart teaches IT governance, business process management and IT security management in Munich, Stuttgart and Ingolstadt. more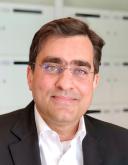 Kashif Husain, VP, Information Security Officer, Nomura Bank
In 2019, Kashif Husain joined the Frankfurt office of Nomura as Information Security Officer and has taken over additional Technology Governance responsibilities for the Continental European offices.
Before joining Nomura, he worked for more than 10 years at Deutsche Bank, where he performed different roles in E-Discovery, Risk & Regulatory Management and... lately as Lead Cyber / IT Security Manager.
Prior to that, he was an Experienced Senior Consultant at Ernst & Young in Frankfurt for 10 years, specialising in IT Audit, IT Forensic and IT Governance.
Kashif initially studied Medicine and then Business Informatics to complement his passion for technology. more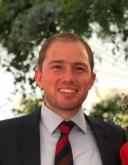 Peter Morton, Senior Cybersecurity Engineer, McLaren Automotive Ltd
Peter's experience ranges from impact assessment and identification of threats through to risk assessment, security architecture design, system implementation and maintenance of security posture. He currently works for McLaren, focusing on vehicle E/E architecture and supporting systems, defining vehicle cyber security strategy and ensuring alignment with upcoming... standards and regulations. Peter works closely with stakeholders at all levels from engineers to directors across internal project teams, suppliers and customers to understand business and technical requirements in order to advise on and deliver high quality solutions. He has a keen interest in IT/OT crossover systems with a current focus on improving security of automotive platforms to facilitate secure operation, update, monitoring and decommissioning. more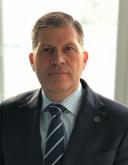 Bruno Kalhøj, former Head of Division, Security & Safety, European Central Bank
Bruno Kalhøj is the former Head of Division, Security & Safety at the European Central Bank, where he led a team of almost 60 internal and 200+ external security professionals. Prior to joining the ECB he was Head of Security & Crisis Management at Maersk Oil and Head of Security at the global fashion retailer Bestseller. He has lived in the Middle East for... a period of 8 years, two of them working for United Nations and 4 years as Regional Security Advisor for the Danish Ministry of Foreign Affairs and Control Risks. He also holds a non-security position on the Boards of Directors at Saab Denmark. Bruno is business driven and focusses his work finding ways of adding value to the organisation. He is very passionate about leadership, diversity and working culture issues which led him to being a Diversity Ambassador and mentor in the European Central Bank. more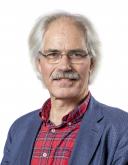 Johannes Braams, Senior Cybersecurity Advisor, Royal Haskoning DHV
Johannes Braams is a driven, professional consultant and project manager with more than 5 years of experience in cyber security in ICS and 18 years of experience in business and IT-projects. He can easily and quickly assimilate new knowledge which is illustrated by getting his GICSP-certificate within the first year of working in cybersecurity and supplementing... that with his CISSP certification in 2020. Johannes' main focus nowadays is on (cyber)resilience by design as he's convinced that by incorporating requirements on cyber security and cyber resilience into the design face of a project better results can be achieved in the end. It is key to deliver "just enough" security and resilience in order to bring the level of risk down to the level which is required by the customer. As a project manager Johannes is capable of translating business requirements and wishes into IT. He delivers optimal quality within the boundaries that are set by time and budget. He likes to take the project team on a journey from the conception of the project towards the realization of the results. Meanwhile he makes sure that the right things are done well. He feels comfortable with complex projects that look like a puzzle at first. more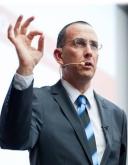 Moty Cristal, CEO, NEST
A professional negotiator, and leading expert on negotiation and crisis management. Lt. Col. (Res.) in the Israel Defense Forces with extensive operational experience in hostage and crisis negotiations. Founder of NEST, Negotiation Strategies Ltd, and CEO of NEST Consulting, which provides consulting services for complex... negotiations during various cyber crises: from ransomware attacks to persistent cyber extortion incidents. Trains, publishes and presents on different platforms worldwide. BA in law and Criminology from Bar Ilan University, Harvard MPA. more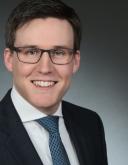 Paul Fischoeder, Cyber Security Account Director, Darktrace
Paul is a Cyber Security Account Director at Darktrace, the world's leading AI company for cyber defence. At Darktrace, he works with leading companies across all industries, from Finance to Media, to deploy and operationalise the latest technologies. Paul joined Darktrace at a time of rapid growth; the company now has more than 4700 customers and has received countless... awards such as: Time 100 Most Influential Companies, Forbes Cloud, and CNBC Disruptor 50. Paul holds a Master of Business Administration from WHU - Otto Beisheim School of Management. more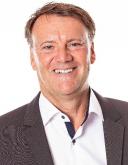 Robert Korherr, CEO, ProSoft GmbH
After a basic technical studies, a commercial training and first IT sales experience, Robert started in 1997 at ProSoft as a key account manager. From 2002 to 2011, Robert was responsible for the complete sales and business development in D/A/CH as sales manager. During this time, they have changed focus on IT security solutions, recognizing that the... security of IT infrastructures and data must be a fundamental part of IT in the future to secure innovation, sensitive data, identities, and thus the existence of entire organizations and organizations. In the meantime, international regulations and national laws are increasingly focusing on data protection. Robert is currently managing partner at ProSoft. The goal is to continue to offer and support effective software solutions, but also occasionally security hardware from international solution providers in D/A/CH. To this end, they are on the move at the most important IT security leading trade fairs, where they inform themselves about future trends and new solutions. The independence from manufacturers ensures their customers a neutral selection of the best solutions. They serve more than 5000 customers and partners in the German-speaking area; 27 out of 30 Dax companies use ProSoft solutions. more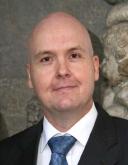 Jörg Schauff, Strategic Threat Intelligence Advisor, CrowdStrike
Jörg is an internationally experienced intelligence and cybersecurity professional who possesses 20+ years of experience innovating at the intersection of security operations and technology. Jörg joined CrowdStrike as Strategic Threat Intelligence Advisor and guides clients on all aspects of Threat Intelligence. He started his career in the field of Threat Intelligence... at the German Federal Office for the Protection of the Constitution (BfV) in the Counter Intelligence Department. Prior to joining CrowdStrike in mid 2020, he brought his expertise to Fortune 500 companies and the Cyber Command of the German Armed Forces (KdoCIR). more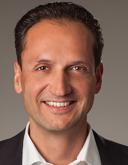 Udo Pittracher, Area Sales Director, OPSWAT
After successfully completing his studies and graduating as a Dipl.-Ing. (FH) 25 years ago in Munich, his professional career very quickly led him into sales for complex IT and software systems. Together with his customers, he was able to address the most diverse challenges and problems with the appropriate software solutions and implement them successfully. His everlasting... interest in the topic of cybersecurity, and having always been entrusted with various leadership tasks, finally led him to OPSWAT 3 years ago. With overall responsibility for the DACH region and Italy, his goal is to minimize the growing flood of attack vectors, at least in this region, and thus ultimately increase protection against cyber threats for all of us. more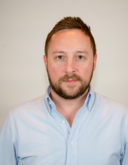 Brett Raybould, EMEA Solutions Architect, Menlo Security
Brett Raybould is EMEA Solutions Architect at Menlo Security, a leader in cloud security. In this role, he is responsible for technical sales, product demonstrations, installations, solution proposals and evaluations. Brett joined Menlo Security in 2016 and discovered how Isolation technology provides a new approach to solving the problems that detection-based systems... continue to struggle with. Passionate about security, Brett has worked for over 15 years for some of the leading vendors specialising in the detection of inbound threats across web and email, and data loss prevention (DLP) including FireEye and Websense. He has represented Menlo Security as a speaker at industry events, including e-Crime & Cybersecurity Congress and Cloud Security Expo. more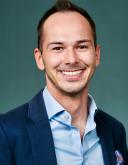 Mathias Schollmeyer, CISSP, Principal Solutions Consultant, LexisNexis Risk Solutions Group
At LexisNexis® Risk Solutions, Mathias helps companies solve the complex challenges of the evolving fraud-, identity-, and authentication market.
Mathias Schollmeyer brings more than ten years of international experience in the cyber and information security industry.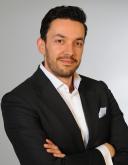 Mohamed Ibbich, Senior Technology Consultant, BeyondTrust
Mohamed Ibbich is a Lead Solutions Engineer at BeyondTrust based in Frankfurt, Germany with a proven track record of being a trusted advisor to both customers and partners. He brings over 18 years of experience as a partner reseller in the UK, DACH, and Middle-East regions with deep expertise in selling security and encryption solutions to the enterprise... customer base in both the public and private sectors. He has specialized in pre- and post sales consulting in the IT security and encryption sectors. Prior to working at Avecto, a BeyondTrust company, he was a Senior Pre-Sales Consultant at WinMagic and a Sales Engineer at Sophos. more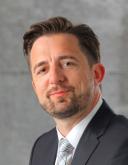 Matthias Canisius, Regional Director Central Europe, SentinelOne
Since 2018 Matthias Canisius is the Regional Director Central Europe at SentinelOne and responsible for the strategic and operative business in Germany, Austria and Switzerland. Matthias has over 20 years of experience in different business development and sales roles in leading IT Security companies, such as Palo Alto Networks, F5, Juniper or Check Point.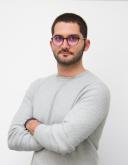 Abdullah Kartal, Account Executive, Germany, CybelAngel
After studying business administration at the renowned EBS Business School, Abdullah Kartal has built up and / or supervised business in Germany for various IT companies in Paris over the past seven years. His expertise from various industries (fintech, performance marketing, cybersecurity) helps him every day to develop solutions for the individual (cyber) threats... of his customers based on the usual thought patterns. For two years he has been responsible for new customer acquisition and partner management at CybelAngel, the leading European provider of digital risk protection. More than 100 of the largest international companies and more than 1/3 of the DAX companies trust the excellent service of CybelAngel and its task is to help even more German companies to identify data leaks (especially outside their company boundaries) and shadow assets with weak points and thus contribute to a proactive risk management strategy. more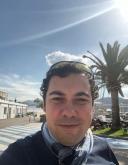 Abdelkader Cornelius, Threat Intelligence Analyst, Recorded Future
Abdelkader is an industry leading Threat Intelligence and Cybercrime Researcher. Over the last 15 years he has collaborated with numerous enterprise organisations, investigative authorities and law enforcement agencies to identify and eliminate cyber-threats across Europe. He has real-world experience of working on blue, red, and purple teams to test the... effectiveness of security programs to defend against attackers. more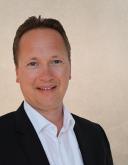 Yves Jonczyk, Sales Expert Harmoy, Check Point
Yves Jonczyk has been in the IT industry for more than 17 years, including ten years in the commercial and service provider channel at an American network equipment provider and seven years in IT security, most recently with a global focus on a German service provider until 2019. Since May 2020, Yves Jonczyk has been strengthening the DACH team at Check Point as a... sales expert for user, device and access security solutions for enterprise and financial customers in Germany and, in this role, is responsible for the Harmony product range. more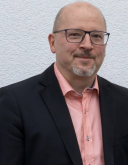 Stephan Rosche, Sales Director, Synack
Stephan Rosche has 25 years of experience in selling IT solutions and is currently Sales Director for Synack for the DACH reqion. He gained experience in the area of application security at IBM and as a testing specialist at Veracode. In addition to security, he has extensive knowledge of software engineering and development methods, which he has acquired while working... at companies such as Rational Software, Micro Focus and CollabNet. As a co-founder of ASERVO AG, he was responsible for the development of software reselling with a focus on an open source platform. more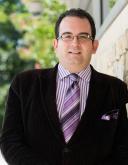 Paul Prudhomme, Head of Threat Intelligence Advisory, IntSights
Paul Prudhomme is Head of Threat Intelligence Advisory at IntSights. He previously served as a leader of the cyber threat intelligence subscription service at Deloitte and as an individual contributor to that of iDefense. Paul previously covered cyber issues as a contractor in the U.S. Intelligence Community. Paul specializes in the coverage of state-sponsored cyber... threats, particularly those from Iran. Paul originally served as a linguist and cultural advisor and speaks multiple languages, including Arabic. He has a Master's degree in History from Georgetown University. Paul is also a certified scuba diver and an award-winning amateur underwater photographer. more
Ashok Sankar, Vice President of Product Marketing, ReliaQuest
Ashok Sankar brings over 25 years of expertise across the technology product strategy, management and marketing discipline. He is currently VP of Solutions Marketing at ReliaQuest, where he partners with the platform and SOC teams in their mission to help organizations reduce security complexity so they can better manage risk and confidently drive measurable... and actionable outcomes. He leads thought leadership and strategic marketing initiatives to drive awareness of unique value propositions across various channels and develop relevant content to foster productive engagements with prospects and customers. Prior to ReliaQuest, he was the Director of Solutions Strategy and Marketing focused on public sector and education markets at Splunk. He is a veteran of the cybersecurity industry and has held leadership roles at various organizations including Raytheon Cyber Products (now Forcepoint), RightNow (acquired by Oracle), SpringCM (acquired by DocuSign), NetSec (acquired by Verizon Business) and IBM. He is a graduate of the Cybersecurity Strategy program from Georgetown University and is an adjunct professor with the Cybersecurity Strategy Masters' program at University of Maryland Global Campus (UMGC). He brings expertise across security, mobile, and cloud technologies and their applications in public sector and commercial industries. Ashok is pragmatic marketing certified, twice, and lives in northern virginia. more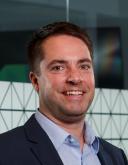 Joe Partlow, CTO, ReliaQuest
Joe Partlow is the CTO of ReliaQuest, a leading Information Security services provider. Joe currently oversees all new research and development efforts and new product initiatives. Joe has been involved with Infosec in some capacity or role for over 20 years, mostly on the defensive side but always impressed by offensive tactics. Current projects and interests include... data analytics at scale, forensics, threat, security metrics & automation, red/purple teaming and artificial intelligence. Outside of Information Security, Joe has led or been involved in many other areas of the business including Web Development, Business Intelligence, Database Administration, Project Management, IT and Operations. Joe has experience in many different business verticals including retail, healthcare, financial, state/local government and the Department of Defense. He is also a regular speaker and contributor at security conferences, groups and associations. Joe has a degree in Computer Information Systems and holds many industry-specific certifications. more