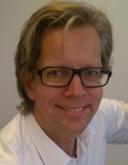 Matthias Jungkeit, Chief Information Security & Data Protection Officer, Münchener Hypothekenbank
Matthias Jungkeit is the Chief Information Security & Data Protection Officer of Münchener Hypothekenbank. Before he took on this role, he served as Chief Information Security Officer of CACEIS. In addition, Mr. Jungkeit worked as a consultant for companies such as Capgemini and Steria Mummert. He received his academic degrees from the University... of Munich, where he completed his Master's degree in Computer Linguistics. more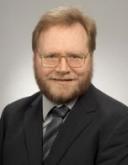 Klaus-E. Klingner, Divisional Information Security Officer, Allianz Technology SE
Klaus-E. Klingner came to Allianz (AGIS) through the takeover of Dresdner Bank in 2004. At Dresdner Bank, where he started in 1999, he was one of the first developers of web applications. At Allianz he worked as part of the team that introduced UC4, was part of the Lotus Notes team and later came to 3rd level support of the Managed File Transfer Infrastructure. In... 2013 he joined the oneWeb team as a project manager and technical consultant. Since IT security has always been one of his passions, he took on the role of Divisional Information Security Officer in the Digital Interaction department in 2016. He has been part of the Allianz Group's Security Awareness Working Group since 2019. He is also a certified web application penetration tester, ISO27001 implementer and data protection expert. more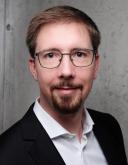 Dr. Sebastian Frischbier, Head of Cloud & IT Compliance, Infront
As Head of Cloud & IT Compliance at Infront, Sebastian fosters transparency, simplification and automation regarding systems, processes and roles across the Infront group. In particular, he drives and governs the cloud strategy of Infront together with the other stakeholders and ensures that... the Software-as-a-Service (SaaS) solutions offered by Infront adhere to the regulatory and legal requirements of the international financial industry. This entails technical and organisational aspects regarding security, interoperability, business continuity and the like. Prior to joining Infront, Sebastian gained experience in both the IT and other industries working with software providers such as SAP and Software AG, but also for Deutsche Post DHL. Since his days as a researcher at TU Darmstadt (Germany) and Imperial College, London (UK), he is well connected with the global research community and still actively engaged in research collaborations on security, cloud, big data and performance engineering. Sebastian has authored and co-authored more than 30 peer-reviewed research publications in international venues covering a wide area of IT topics; he is a frequent speaker, panellist, and co-chair. Sebastian holds a PhD (Doktor-Ingenieur) in computer science from TU Darmstadt, as well as a joint master's degree in business administration and computer science (Diplom-Wirtschaftsinformatik). more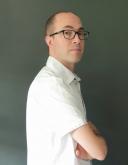 Brice Abrioux, Lead Architect, Union Bancaire Privée, UBP SA
Brice Abrioux is Lead Architect in charge of Cyber security for UBP, Union Bancaire Privée. Before this exciting position, he has a proven history of success protecting information assets and technologies of various organizations through development and implementation of enterprise vision, strategy, and program. He is skilled at re-structuring and automating... Information System Architecture by collaborating with other teams. Innate ability to learn/understand new technologies, tools, solutions in a constantly evolving environments. He is CISSP, CCSP et CCSK certified. more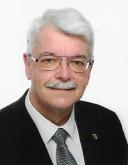 Dr. Rolf Häcker, CISO, Landtag von Baden-Württemberg
Dr. Rolf Häcker has been the Chief Information Security Officer (CISO) at the state parliament of Baden-Württemberg since 2016. He is a certified auditor for CISIS12 and for DIN EN ISO 27001. For 30 years he has been working in various functions in the IT security for the state administration. He knows the practices at IT service providers as well as the challenges... of ministerial cooperation across departmental boundaries or in federal-state committees. In addition to information security, he is also concerned with emergency management / business continuity management. One focus of activity is to use a wide variety of measures to raise the awareness of all those involved for security awareness. more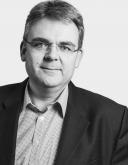 Dr. Matthias Orthwein, LL.M. (Boston), Head of the IT & Digital Business, SKW Schwarz
Dr. Orthwein was admitted to the bar in 2003 and became a partner at SKW Schwarz in 2011. He received his Master of Laws (LL.M.) in American Law from Boston University (USA) in 2000 and his doctorate from the Rheinische Friedrich Wilhelms University in Münster in 2003 with a topic in telecommunications law. He advises his clients in all areas of IT law, in particular... cloud and software contract law as well as digital transformation projects. He is an experienced expert in national and international data protection law issues. Legal 500 Germany has listed him as a " Highly recommended lawyer for information technology and outsourcing" for years and according to Handelsblatt/Best Lawyers as well as Wirtschaftswoche, he is one of "Germany's Best Lawyers 2021" in the field of IT law and data protection. Who's Who Legal: Data 2021 lists him as one of the world's leading lawyers for information technology. Dr. Orthwein is a lecturer for IT and data protection law at Rosenheim University of Applied Sciences. Dr. Orthwein is Head of the IT & Digital Business department at SKW Schwarz. He is member of the German Society for Law and Informatics, the International Association of Privacy Professionals, the German Outsourcing Association and the German-American Lawyers Association. He is Vice Chairman of the Technology Law Committee of the International Bar Association. more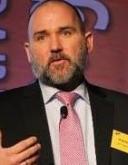 Henrik Becker, Lawyer/Partner, Kristof + Becker Partner Compliance Consulting
Henrik Becker is a lawyer specializing in fraud and compliance, IT and IT security, e-discovery and data protection. In his previous positions, he was responsible for compliance and law, risk management, audit, data protection and business continuity management. He has extensive experience in the areas of compliance, risk, audit, computer forensics, IT compliance,... fraud detection and investigation as well as information security: Before moving to Unitymedia in 2015, he was manager of the Center of Excellence Fraud & Compliance Management at SAS Institute GmbH with a focus on fraud detection & big data detection analytics, integrated compliance, tax compliance and cyber security. He also held a leading position in the areas of fraud, risk, audit and compliance at Rölfs WP Partner AG (today: Baker Tilly) and KPMG Forensic. more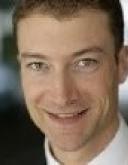 Daniel Sandmann, Attorney at Law, Senior Lecturer at University of Augsburg and ICN Business School Nancy/Berlin
Daniel is a frequent key note speaker and publishes on regulation, new technologies and digital strategy. Daniel had global compliance and regulatory roles with an international Financial Services Group in Munich, leading international regulatory change projects. Prior to this, Daniel was Director at Deutsche Bank AG, Frankfurt and... in charge of the interaction with regulators globally, including coordination of regulatory audits and of the colleges of supervisors. Before heading the Regulatory Contact Office, his positions at DB included global compliance coordination of Outsourcing, regional Compliance Officer and reputational risk management coordination.
Daniel has been a research fellow at the Universities of Muenster and Barcelona. He studied at University of Muenster law school and received the bar exam at the Berlin Federal High Court. Daniel graduated from University of St. Gallen and Harvard Law School Program on Negotiation and has a teaching assignment on Compliance at the University of Augsburg. more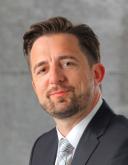 Matthias Canisius, Regional Director Central Europe, SentinelOne
...Matthias Canisius has been the Regional Director Central Europe at SentinelOne since 2018 and is responsible for the strategic and operative business in Germany, Austria and Switzerland. Matthias has over 20 years of experience in different business development and sales roles in leading IT Security companies, such as Palo Alto Networks, F5, Juniper or Check Point. more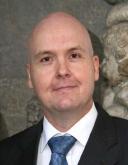 Jörg Schauff, Strategic Threat Intelligence Advisor, CrowdStrike
Jörg is an internationally experienced intelligence and cybersecurity professional who possesses 20+ years of experience innovating at the intersection of security operations and technology. Jörg joined CrowdStrike as Strategic Threat Intelligence Advisor and guides clients on all aspects of Threat Intelligence. He started his career in the field of Threat Intelligence at... the German Federal Office for the Protection of the Constitution (BfV) in the Counter Intelligence Department. Prior to joining CrowdStrike in mid 2020, he brought his expertise to Fortune 500 companies and the Cyber Command of the German Armed Forces (KdoCIR). more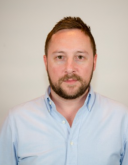 Brett Raybould, EMEA Solutions Architect, Menlo Security
Brett Raybould is EMEA Solutions Architect at Menlo Security, a leader in cloud security. In this role, he is responsible for technical sales, product demonstrations, installations, solution proposals and evaluations. Brett joined Menlo Security in 2016 and discovered how Isolation technology provides a new approach to solving the problems that detection-based systems continue... to struggle with. Passionate about security, Brett has worked for over 15 years for some of the leading vendors specialising in the detection of inbound threats across web and email, and data loss prevention (DLP) including FireEye and Websense. He has represented Menlo Security as a speaker at industry events, including e-Crime & Cybersecurity Congress and Cloud Security Expo. more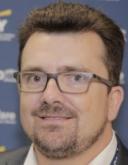 Matthias Schmauch, Regional Sales Manager Central Europe, Vectra AI
As a member of the Enterprise sales team of the Central Europe region (Germany, Austria, Switzerland, Liechtenstein and Eastern Europe) at Vectra AI, Matthias Schmauch is responsible for Enterprise customers in Bavaria. He has 20 years of experience in the IT industry, enterprise and SMB.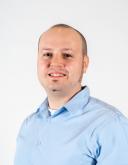 Laszlo Stadler, Solutions Engineer, BeyondTrust
Laszlo Stadler is a Solutions Engineer at BeyondTrust and supports BeyondTrust's growth in Central and Eastern Europe as a trusted advisor to both customers and partners in the areas of Secure Remote Access, Privileged Access Management and Endpoint Privilege Management. Laszlo Stadler has been working in the international IT security environment for more than 12... years and has specialized in pre- and post-sales consulting. Starting in IT support and systems engineering at Unisys, he gained extensive expertise in IT security consulting, architecture design and within pre-sales in the large enterprise IT sector in various companies. His main focus was on privilege access management, endpoint security, cloud security and threat detection. more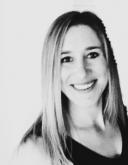 Beverly McCann, Principal Cyber Security Analyst, Darktrace
Beverly McCann is Principal Cyber Security Analyst at Darktrace, a global leader in cyber security AI, where she works closely with strategic customers to investigate and respond to sophisticated and novel cyber-threats. She also works closely with the Darktrace SOC team to proactively alert customers to emerging threats and helps customers to integrate Darktrace... with other security solutions. Beverly holds a Doctorate (PhD) in Biological Sciences from the University of Cambridge and an MBA from the Quantic School of Business and Technology. more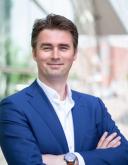 Jelle Wieringa, Security Awareness Advocate, EMEA, KnowBe4
Jelle Wieringa has over 20 years of experience in business development, sales, management and marketing. In his current role as Security Awareness Advocate for EMEA for KnowBe4, he helps organizations of all sizes understand why more emphasis is needed on the human factor, and how to manage the ongoing problem of social engineering. His goal is to help organizations... and users increase their resilience by making smarter security decisions. Previously, Wieringa was responsible for building an AI-driven platform for security operations at a leading managed security provider. more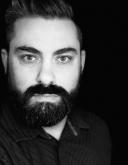 Jeremiah Roe, Synack
Jeremiah Roe is a Red Team operator with 9 years of hands-on experience in a range of different contexts. He is experienced in web application, network, and host testing. Prior to working in offensive cyber operations, he served in the Marine Corps at 29 Palms. Currently, he leads client implementation of Synack solutions so the DoD can combat digital... dance moves attackers make. more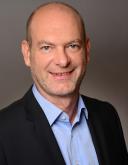 Richard Wieneke, Regional Manager, ExtraHop
Richard Wieneke is a Regional Manager at ExtraHop and has more than 25 years of professional experience in IT-Security consulting and sales. He helps end customers and partners improve cybersecurity threat response times by 84% and resolve downtime 90% faster.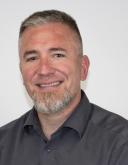 Daniel Gordon, Senior Solution Engineer, OneLogin
Daniel Gordon is a Senior Solution Engineer at OneLogin, helping customers address today's Identity and Security challenges through the cloud-based OneLogin Trusted Experience Platform. Daniel has been with OneLogin for the past 5 years, he has worked for over 20 years in the IT industry, 10 years of which have been in the security space. He has previously worked... with companies such as Varonis, Jive Software and Proofpoint Email Solutions. more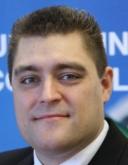 Anton Merk, Director Solutions Engineering, OneTrust
Anton is an experienced executive with a demonstrated history of working in the information technology and services industry. Skilled in GRC; Compliance Management, Risk Management, TPRM, VRM, BCM and Business Intelligence.
Dr. Sebastian Schmerl, Director Security Services EMEA, Arctic Wolf
Dr. Sebastian Schmerl is responsible for EMEA Cyber Security Operations at Arctic Wolf. He brings over 15 years of cybersecurity experience, with deep expertise in delivering cyber defense services for IT, OT, and Cloud domains and building enterprise SOCs for global brands including Daimler, Volkswagen, Bosch, Datev, and Bayer. Most... recently, he served as the head of Cyber Defense and Industrial Security at Computacenter, building and operating customer SOCs and managing incident response and risk mitigation strategies. Sebastian Schmerl studied computer science at Brandenburg University of Technology in Cottbus with a focus on IT security. He then worked as a research assistant in the field of threat detection & response and received his doctorate with distinction in 2011 for his work on reactive IT security. He is a Certified Information Security Manager (CISM) and a Certified Information Security Auditor (CISA), the author of numerous conference papers and a program committee member for numerous conferences. Sebastian Schmerl is also member in the "EU/ENISA - Working Group on Security Operation Centres (SOCs) for Alignment of Cyber-Protection for the EU region". Furthermore, he is deputy spokesman of the board of directors of the German Computer Science Society special interest group SIDAR, which advises on "Detection and Control of Information Security Incidents" more