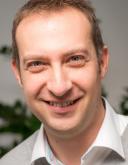 Florian Stahl, Team Manager Security Method & Testing, AVL
Florian Stahl is a security and data protection expert and has dealt with these topics in his diploma in business informatics at the University of Regensburg and his master's degree in computer science at Växjö University in Sweden. He started his career at the Swedish security software manufacturer Cryptzone in Gothenburg in 2006. He returned to Germany in 2009... and initially worked as a consultant at Ernst & Young in Munich, before working from msg systems from 2011-2017 from lead consultant to department head, where he accompanied the ISO 27001 initial certification as an information security officer. He has been with AVL in Regensburg since 2018, most recently as Team Manager Security. Mr. Stahl speaks regularly at conferences and holds training courses for security officers. more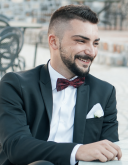 Branko Džakula, CISO, Kaia Health
As an InfoSec Executive Branko supports companies in developing a comprehensive Information Security Management System with most up-to-date best practices tailored to the needs and culture of the company in Incident Management, GRC, Data Privacy, Physical Security, Education&Awareness, Secure SDLC and Product development. As a security researcher and educator,... he is looking to better understand the in-depth workings of network security systems and study new approaches in creating a security&privacy-driven culture in a digital age as well as work on educational approaches and material to raise security awareness to target audiences. more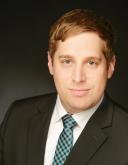 Fabian Schild, Head of Cyber Defense, Deutsche Apotheker- und Ärztebank
Fabian Schild, Head of Cyber ​​Defense, Deutsche Apotheker und Ärztebank eG has been involved in technologies for industry, the military and for eight years in the financial sector for almost 30 years. Firefighter, early adopter.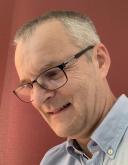 Dr. Steffen Beutlich, Data Protection Expert, DB Vertrieb GmbH
Steffen is a consultant and data protection expert with more than 10 years of experience as a leading analyst and consultant for customer data protection as well as a consultant and auditor for data protection at DB Group data protection and at DB Vertrieb GmbH, after years of work as an analyst, specialist consultant, sub-project manager and Project manager... in various IT-related specialist projects for DB's passenger transport as well as manager for IT risk management, IT governance and data protection. more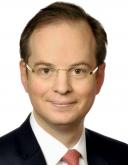 Dr. Christoph Ritzer, Partner, Norton Rose Fulbright
Dr. Christoph Ritzer is a partner of the international law firm Norton Rose Fulbright, responsible for the German data protection, cyber and technology law practice. He advises clients on complex technological transactions and modern technical developments such as cloud computing, distributed ledgers, outsourcing transactions, artificial intelligence, and other data-driven... business models. In particular, Christoph Ritzer has experience advising on cyber incidents - he is a regular first-response counsel and has advised on some of the largest global cyberattacks. He supports clients from various industries, from start-ups to German DAX-30 companies and US corporations. more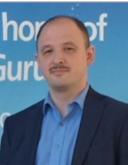 Adam Drabik, Former CISO, Opel Vauxhall Finance
Adam has 25 years' international experience in building and managing IT and Information Security, mainly in Oil & Gas, Pharmaceutical, Consumer Goods, Telecommunication and Financial Services industries. Adam is a founding member of ClubCISO, Consumer Goods Security Forum in the UK and Information Security Forum in Malaysia - peer groups of CISOs and Heads of... Information Security formed to exchange good practices and experience within specific focus groups. Adam also has significant experience consulting and advising boards of directors of FTSE100/Fortune500 companies on Information Security, Privacy, Risk Management and Resilience. more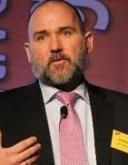 Henrik Becker, Lawyer, Kanzlei Becker
Henrik Becker is a lawyer specializing in fraud and compliance, IT and IT security, e-discovery and data protection. In his previous positions, he was responsible for compliance and law, risk management, audit, data protection and business continuity management. He has extensive experience in the areas of compliance, risk, audit, computer forensics, IT compliance,... fraud detection and investigation as well as information security: Before moving to Unitymedia in 2015, he was manager of the Center of Excellence Fraud & Compliance Management at SAS Institute GmbH with a focus on fraud detection & big data detection analytics, integrated compliance, tax compliance and cyber security. He also held a leading position in the areas of fraud, risk, audit and compliance at Rölfs WP Partner AG (today: Baker Tilly) and KPMG Forensic. more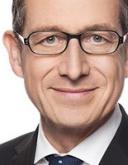 Frank Bertisch, Head of Group Internal Audit, Coop Group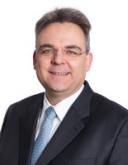 Dr. Matthias Orthwein, Partner, SKW Schwarz Rechtsanwälte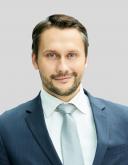 Sergej Epp, Chief Security Officer, Palo Alto Networks
Sergej Epp is Chief Security Officer (CSO) at Palo Alto Networks in Central Europe. In this role, he develops regional cybersecurity strategy and is overseeing cybersecurity operations and threat intelligence across the region. His functional specialities include cyber defense operations, cyber risk management and transformation management. Prior to joining Palo Alto... Networks, he spent eight years in a variety of roles at Deutsche Bank, with his last position leading groups focusing on Cyber Hygiene Operations and Cyber Forensics & Investigations. He also founded and led the first Group-wide Cyber Defense Center including threat intelligence, active defense, Red Teaming as well as security awareness and security Big Data programs. Sergej regularly participates in forums, conferences and panels and provides advice on threat intelligence and cyber defense matters. Outside of the office, Sergej is a passionate advocate for cybersecurity and emerging technologies. He has particular interest in cybercrime research, blockchain and financial markets and also spends time in teaching those to graduates or professionals. more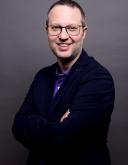 Jan Tietze, Director Security Strategy EMEA, SentinelOne
Before joining SentinelOne in 2020, Jan Tietze served in senior technical and management roles ranging from engineering to CIO and CTO roles for global IT and consultancy organisations. With a strong background in enterprise IT and an early career in senior field engineering roles in Microsoft and other security and consulting organisations, Jan understands... real world risk, challenges and solutions and has been a trusted advisor to his clients for many years. more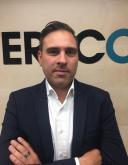 Julian Totzek-Hallhuber, Solution Architect, Veracode
Julian Totzek-Hallhuber is a Solution Architect at Veracode and a security specialist with over 15 years working in IT security. In his various roles he has been responsible for application development, penetration testing and web application security. Julian contributes to several security-related publications, and provides his expert opinion at specialist events... and trade fairs.​ more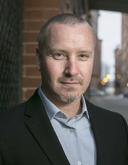 Israel Barak, Chief Information Security Officer, Cybereason
Israel Barak, is a cyber defense and warfare expert, with background developing cyber warfare infrastructure and proprietary technologies, including tjat of proprietary cryptographic solutions, research and analysis of security vulnerabilities. Israel has spent years training new personnel, providing in-depth expertise related to cyber warfare and security, threat... actor's tactics and procedures. As Cybereason's CISO, Israel is at the forefront of the company's security innovation, research and analysis of advanced threats. more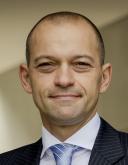 Achim Kraus, Solutions Engineering CEEUR, Corelight Inc.
Achim has worked for more than 30 years in cybersecurity, focusing on industry start-ups bringing new technologies to market. He has been involved in applying technology in the email security and next-generation firewall spaces, and has played a significant role in changing how we apply security technology... today. Most recently, he has worked in SOC environments applying NBA, EDR and security analytics technologies. His current role is with Corelight who provide network traffic analytics producing security monitoring data into state-of-the-art SOC environments. He prefers to work directly with customers and service providers to help them solve their cybersecurity challenges. more
Frank Augenstein, Senior Sales Engineer, Tripwire
Frank Augenstein is Senior Sales Engineer at Tripwire. He has more than 20 years experience in IT and served as consultant and sales engineer in various areas of IT with focus on security. Before Frank started with Tripwire he worked for companies like Centrify, Nutanix and Novell.​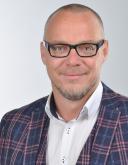 Henning Hanke, Solutions Specialist Security Awareness Training, DACH at Proofpoint
In his role as Solution Specialist, Henning Hanke delivers software-based cyber security awareness and training solutions that help employees understand the risks associated with poor cyber hygiene and subsequently change their behaviours to strengthen a organisation's security posture. The Proofpoint methodology takes a 360-degree approach to security education,... and customers who have implemented Proofpoint programs have reduced successful phishing attacks and malware infections by up to 90%. Henning Hanke is a sought after speaker at trade fairs and congresses. Before joining Proofpoint, he was Enterprise Account Manager DACH at Thycotic. He has also worked in product management and business development roles, including at ADN Group. more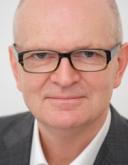 Mario van Riesen, Major Account Manager DACH, Shape Security
As a Regional Sales Director, Mario van Riesen, runs Shape Security's engagements with key European customers across the DACH region. He is experienced in helping large brands protect their web and mobile assets from unwanted automation and sophisticated cyber attacks. Prior to Shape, Mario worked as a sales director in the software branch of a service/consultancy... firm and he has also previously been responsible for the distribution of enterprise software solutions throughout the EMEA region for other US companies. more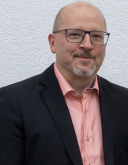 Stephan Rosche, Sales Director, Synack
Stephan Rosche has 25 years of experience in selling IT solutions and is currently Sales Director for Synack for the DACH reqion. He gained experience in the area of application security at IBM and as a testing specialist at Veracode. In addition to security, he has extensive knowledge of software engineering and development methods, which he has acquired while working... at companies such as Rational Software, Micro Focus and CollabNet. As a co-founder of ASERVO AG, he was responsible for the development of software reselling with a focus on an open source platform. more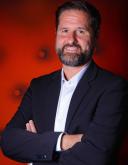 Thomas Hornung, Solution Architect EMEA, Synack
Thomas Hornung is an IT professional with over 20 years of experience in IT Security, Infrastructure and Service Management. He has been assisting numerous enterprises throughout Europe in understanding, mapping and addressing their requirements, especially in the domains of Vulnerability Management, Endpoint Security, Critical Communications and Privileged Account... Management. Today his focus as a Solution Architect at Synack is directed towards assisting organizations with the definition and preparation of pentests. more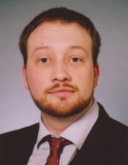 David Weber, Enterprise Sales Engineer DACH, CrowdStrike
David Weber is an Enterprise Sales Engineer at CrowdStrike and responsible for the Central Germany area. He has more than 10 years of experience in IT security in various areas and most recently worked as a Security Solution Architect closely with CISOs and CIOs to design IT security programs. Before joining CrowdStrike, David Weber worked for Computacenter AG &... Co. oHG and NTT Germany AG & Co. KG. more
Andy Spencer, VP Sales Engineering, Cofense
Andy Spencer has 25 years of IT experience, from early days as systems manager and consultant to his current role as senior sales engineer at Cofense. During his many years at Veritas and Symantec, he has gained substantial experience in data storage and data security. His primary goal has always been to improve the business results of his clients through innovative... IT solutions. Andy has worked successfully with government agencies and Global 1000 companies across multiple industries, helping them align IT functionality with their organisational goals. He has the vision that users should be the instinctive link in the Cyber Defence Network, as they are not the weakest point. Thus, he is passionately committed to involving the human factor in IT security. more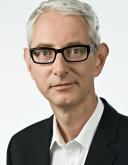 Ian Wallace, Sales Engineer DACH, Cofense
Since completing his PHD in AI at Kingston university Dr Ian Wallace has worked in IT, predominantly in the areas of technical education and IT security. The combination of technical and educational skills has enabled him to successfully build several vendors sales channels from the ground up, in DACH, Eastern Europe and APAC. He is currently employed as a Senior... Sales Engineer for Cofense based out of Berlin Germany. more
Rupert Collier, Director of Sales – EMEA , RangeForce
Rupert Collier is Director of Sales – EMEA at RangeForce and, over the last 20 years, has worked in product management and commercial roles at many leading companies in the cybersecurity and wider technology industries. Bilingual in German and English, Rupert is responsible for RangeForce's business development activity outside of the United States and will give... you some insight into the fascinating background story of RangeForce as a company, explain why the product content is so well aligned for today's market in the DACH region and the significant issues the RangeForce platform helps solve. more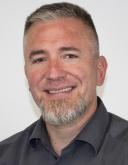 Daniel Gordon, Senior Solutions Engineer, DACH, OneLogin
Daniel Gordon is a Senior Solutions Engineer at OneLogin, helping customers address today's Identity and Access Management challenges through the cloud-based OneLogin Trusted Experience Platform. Before joining OneLogin, Daniel worked at Jive Software, Proofpoint, and Data Global. Daniel earned his degree at the University of Tübingen.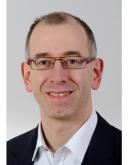 Nikolei Steinhage, Sr. Sales Engineer, Crowdstrike
Nikolei Steinhage is an Enterprise Sales Engineer at CrowdStrike covering Germany, Austria and Switzerland. He joined Crowdstrike with tenure from Blue Coat Systems and Fidelis Cybersecurity, where he spent significant parts of his 16 years defending against cyber attacks. In that time, Nikolei has developed deep knowledge of perimeter security, encryption, SIEM and... the full spectrum of modern detection technology. He operates on the principle that there is not a single best solution for all environments, but rather a single solution best to solve any specific customer problem. He applies singular focus to developing a deep, shared understanding of the threat environment in order to implement effective and efficient defensive measures. more