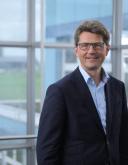 Marcel Zumbühl, CISO, Swiss Post
Marcel Zumbühl works for Swiss Post as Chief Information Security Officer (CISO) and member of the IT Board since August 2018 and is responsible for the information security in the Group. The 50-year-old holds a master's degree in computer science with a minor in business administration. After studying at the University of Berne, he worked both in Switzerland and... abroad for various companies such as Accenture, Swisscom and Credit Suisse. Since 2009, Marcel has also been a guest lecturer for risk management and risk communication at ETH Zurich, and since summer 2020 he is Co-President of the Information Security Society Switzerland (ISSS), Switzerlands largest independent association of cybersecurity professionals. more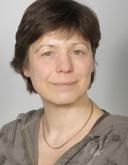 Ernestine Schikore, Informationssicherheitsbeauftragte CISO, University of Basel
Ernestine is Chief Information Security Officer at the University of Basel where for the past ten years she has been working in the field of cyber security. Since 2000 her focus has been on IT security, mediating between IT users and technicians. Before joining the University of Basel she worked as Security Consultant and at the Swiss National Bank.​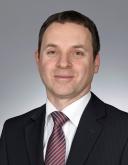 Dr. Andreas Lober, Partner, BEITEN BURKHARDT
Andreas is partner and head of the TMT practice at the international law firm BEITEN BURKHARDT. He has nearly 20 years of experience in IT law. A focus of his work is data law and innovation. He is always interested in new technological development, such as currently AI.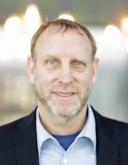 Steffen Siguda, Corporate InfoSec Officer, OSRAM Licht AG
Mr. Siguda is globally responsible for Information Security in the OSRAM group since the spin-off of OSRAM from Siemens Group in July 2013. In this role, he maintains governance and leads a global organization with InfoSec contact persons at all OSRAM locations, also oversees all technical security operations of the company (firewall, virus protection, application... security). OSRAM addresses Information Security threats not only in the technical area, so great emphasis is placed on training and awareness for years. In particular, with global awareness tests significant success has been achieved that pay off in the regular defense of partially highly complex social engineering attacks. Since OSRAM is following a "Cloud first" approach, current focus is on cloud security (especially identity), zero trust concepts and document centric approaches, e.g. Digital Rights Management based protection. For optimal integration of Information Security into the application landscape of the company Mr. Siguda also works as a Data Protection Officer of OSRAM GmbH on one hand and as security responsible on the other hand. Before the commitment in Information Security / Privacy, after studying computer science at the TU Munich Mr. Siguda was involved in several IT topics like building an enterprise-wide network or establishing a customer Extranet based on SAP CRM. more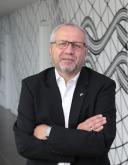 Peter Vahrenhorst, Detective Chief Superintendent, State Office of Criminal Investigation of North Rhine-Westphalia
Peter Vahrenhorst is chief detective at the State Criminal Police Office in North Rhine-Westphalia. He is responsible for the prevention of cybercrime with a focus on business. The fields of activity of the Cybercrime Competence Center include computer forensics, mobile forensics, investigations, TKÜ, open source research, criminalistic LuK situation support, prevention... / media and the evaluation center for child pornography. After studying at the University of Applied Sciences for Public Administration in North Rhine-Westphalia, Peter Vahrenhorst initially worked as an IT investigator for 10 years. Then he was in the area of ​​police prevention on the subject of the Internet. He was also a lecturer at Bielefeld University for three years. Peter Vahrenhorst was awarded the "Kooperation Konkret" prize in 2009 by the North Rhine-Westphalia Ministry of Education and in 2010 the State Prize for Internal Security from the North Rhine-Westphalia Ministry of the Interior and Municipalities more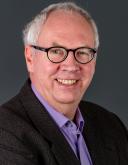 Klaus Nötzel, CISO, EUMETSAT
Klaus Nötzel received the Security Leader Award for medium-sized companies. He studied electrical engineering in Darmstadt and was responsible for the satellite control centre of Deutsche Telekom. Since 2007 he has been responsible for information security at EUMETSAT. He lectures at international security congresses and research institutions. In addition to certifications... such as ISO 27001 Lead Implementer, CISSP and CISM, he has a master's degree as an organizational developer from Frankfurt University of Applied Sciences. An effective security culture can and must be designed. He takes a humanistic approach to information security. People make security and this is the focus of his work today. more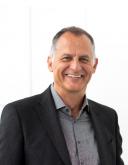 Hermann Huber, CISO, Hubert Burda Media KG
Hermann Huber, born in 1961, began his professional career with an apprenticeship as an electronics technician at SEL / Alcatel in Stuttgart, where he got in touch with international business in the field of communications technology at an early stage. Later, after several years of international military service (rapid reaction force), he studied electrical engineering... and computer science. As a proven specialist in the field of IT security and data protection, he led the system house Intastic GmbH from 1996-2011 and was appointed CTO and later CEO from 2007-2011 by its parent company Ecounion AG. After a sabbatical year (birth of the son), Hermann Huber accepted the call to IT Security Officer and Data Privacy Officer International at J.Smalz GmbH in Glatten. The successful establishment of the international IT security and data privacy structure within an international medium-sized company was proven in 2015 with the 1st prize "Security Prize Baden Württemberg". In September 2019, the Burda company appointed Mr. Huber as CISO. In his spare time, Hermann Huber is very much concerned with the subject of psychology, which he studies as a part-time job and can skillfully combine technology issues with the "human-machine interface". IT security and Industry 4.0 are to a large extent connected with organization and people. Therefore, Mr. Huber coined the term "human sensor" very strongly. Mr. Huber speaks several languages, including German, English, Dutch, French and some Italian. Various additional training courses in the field of operating systems, ITIL service management, ISO 27001 lead auditor, CISM or lean management round off the overall knowledge. Mr. Huber lectures technology assessment and business continuity management at various universities. Mr. Huber is a member of the Cyber ​​Security Advisory Board of the State of Baden-Württemberg. more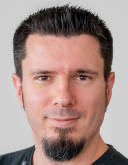 Frederik Weidemann, Chief Technical Evangelist, Onapsis Inc
Frederik is a cybersecurity expert and Chief Technical Evangelist at Onapsis. He has presented over 50 times at SAP and security-related conferences including RSA, Troopers, SAPPHIRE, TechEd, SAPinsider, ASUG, DSAG, and OWASP. He has focused on SAP security for the last 14 years and is the co-author of the first book on secure ABAP programming. Frederik also frequently... writes articles on SAP security and has found numerous zero-day defects in mission-critical applications. more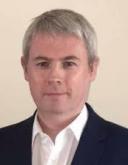 Jamie Moles, Senior Security Engineer, ExtraHop
Jamie has worked in the Computer Industry for over 30 years, focused primarily on Security and Infrastructure technologies. In the early 1990s Jamie was one of the UK's leading experts on Computer Viruses - authoring his own Virus Scanner for MSDOS before joining Symantec as technical support lead for the new Peter Norton range of products, including the new... Norton AntiVirus product. Nowadays Jamie is helping customers understand and mitigate the risk contemporary threats pose to their business. more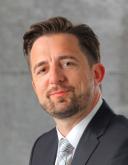 Matthias Canisius, Regional Director Central Europe, SentinelOne
Since 2018 Matthias Canisius is the Regional Director Central Europe at SentinelOne and responsible for the strategic and operative business in Germany, Austria and Switzerland. Matthias has over 20 years of experience in different business development and sales roles in leading IT Security companies, such as Palo Alto Networks, F5, Juniper or Check Point.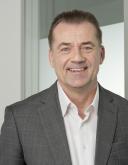 Stefan Schinkel, Director Cortex Central Europe, Palo Alto Networks
Stefan Schinkel has been employed as Director Cortex DACH, a Palo Alto Networks Division, since February 2020. With over 25 years of sales experience in various positions, he and his team are responsible for one of the large growth markets of Palo Alto Networks. Before that, Stefan Schinkel held the same management responsibility at Docker. Prior to this, he held... various management positions at Veritas and Symantec for many years. more
Stephen Roostan, VP EMEA, Kenna Security
Roostan has over a decade of experience in cyber security and transformation projects, his role at Kenna is to rapidly grow the EMEA organisation to meet the customer demand for risk-based vulnerability management. Prior to Kenna he held senior sales roles at Forcepoint, Citrix and Imperva, focusing on IT solutions for complex, enterprise requirements. Roostan has... a passion for driving equality alongside enabling flexibility at work for modern lifestyles. He has held steering committee roles in companies looking to close the gender pay gap and develop careers for working parents, and strives to find and support equality initiatives across the workplace and industry. He believes that creating a collaborative and supportive working culture is hugely productive for both an organisation and its employees. more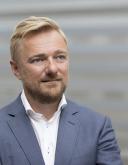 Eward Driehuis, Senior Vice President Strategy, Cybersprint
Eward Driehuis is a security veteran with over 24 years of experience in IT security, describing himself as having a "tech heart, design mentality, and business drive". As SVP Strategy at Cybersprint, Eward is specialised in the various aspects and developments within cybersecurity. He is an established speaker in media and at international events such as RSA and... FS-ISAC, drawing upon his years of experience in fighting cyber-threats together with law enforcement, financial organisations, and corporates. Eward has a proven track record in innovative leadership in start-ups and large enterprises. He has experience in leading Threat Intelligence and Advanced Analytics product departments in his previous roles as CTO and Business Director at several IT and software companies, and as CMO and Head of Research at one of Europe's largest more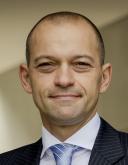 Achim Kraus, Solutions Engineering CEEUR, Corelight Inc.
Achim has worked for more than 30 years in cybersecurity, focusing on industry start-ups bringing new technologies to market. He has been involved in applying technology in the email security and next-generation firewall spaces, and has played a significant role in changing how we apply security technology... today. Most recently, he has worked in SOC environments applying NBA, EDR and security analytics technologies. His current role is with Corelight who provide network traffic analytics producing security monitoring data into state-of-the-art SOC environments. He prefers to work directly with customers and service providers to help them solve their cybersecurity challenges. more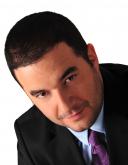 Etay Maor, Chief Security Officer, IntSights
Etay is Intsight's Chief Security Officer, an industry recognized cybersecurity researcher and key note speaker. Previously, Etay was an Executive Security Advisor at IBM where he created and led breach response training and security research. Prior to that, Etay was the Head of RSA Security's Cyber Threats Research Labs where he managed malware research and intelligence... teams and was part of cutting edge security research. Etay is an adjunct professor at Boston College and holds a BA in Computer Science and a MA in Counter Terrorism and Cyber Terrorism Etay contributed to the ICT (International Institute for Counterterrorism) in cybersecurity, fraud and dark web topics and is a frequent featured speaker at major industry conferences. He is often tapped by major news outlets for his astute commentary on and insights into the cybersecurity news of the day. more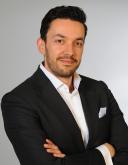 Mohamed Ibbich, Senior Technology Consultant, BeyondTrust
Mohamed Ibbich is a Lead Solutions Engineer at BeyondTrust based in Frankfurt, Germany with a proven track record of being a trusted advisor to both customers and partners. He brings over 18 years of experience as a partner reseller in the UK, DACH, and Middle-East regions with deep expertise in selling security and encryption solutions to the enterprise... customer base in both the public and private sectors. He has specialized in pre- and post sales consulting in the IT security and encryption sectors. Prior to working at Avecto, a BeyondTrust company, he was a Senior Pre-Sales Consultant at WinMagic and a Sales Engineer at Sophos. more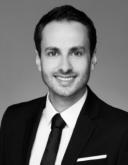 Marco Di Meo, Sales Team Leader, EMEA, Darktrace
Marco is a Sales Team Leader for EMEA at Darktrace, the world's leading AI company for cyber defense. At Darktrace, Marco works with leading organisations in a range of industries from private equity to media and entertainment to deploy and operationalize cutting edge technologies. During Marco's tenure at Darktrace, the company has grown to 4000 customers and... has been recipient of numerous achievements, including: Fast Company Most Innovative Companies 2018, Forbes Cloud, and CNBC Disruptor 50. Marco holds a MSc in Entrepreneurship and SME Management from Maastricht University. more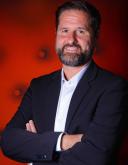 Thomas Hornung, Solution Architect EMEA, Synack
Thomas Hornung is an IT professional with over 20 years of experience in IT Security, Infrastructure and Service Management. He has been assisting numerous enterprises throughout Europe in understanding, mapping and addressing their requirements, especially in the domains of Vulnerability Management, Endpoint Security, Critical Communications and Privileged Account... Management. Today his focus as a Solution Architect at Synack is directed towards assisting organizations with the definition and preparation of pentests. more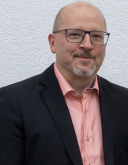 Stephan Rosche, Sales Director, Synack
Stephan Rosche has 25 years of experience in selling IT solutions and is currently Sales Director for Synack for the DACH reqion. He gained experience in the area of application security at IBM and as a testing specialist at Veracode. In addition to security, he has extensive knowledge of software engineering and development methods, which he has acquired while working... at companies such as Rational Software, Micro Focus and CollabNet. As a co-founder of ASERVO AG, he was responsible for the development of software reselling with a focus on an open source platform. more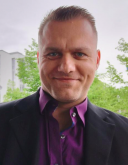 Mathias Conradt, Sr. Solutions Engineer (DACH), Snyk
As a Senior Solutions Engineer (DACH), Mathias engages with Snyk prospects to understand their technical requirements and guide them to the best software security solution. He has over 20 years of professional experience in software engineering and IT project management, holding several... certifications (AWS, CSM, CSP, CIPT, PRINCE2, ITIL, among others). His current focus is on cybersecurity in general, while specializing in open source security (using SCA and SAST) as well as open-source license compliance. Mathias is a frequent speaker at security-related industry events. Having worked abroad (Hong Kong, China, Macau, Switzerland) for almost a decade and in various different roles, including running his own software development company for 15 years, has provided him with a very broad spectrum of intercultural knowledge and experience. In his spare time, he enjoys sports, motorbiking, gaming, as well as keeping up to date with the latest technologies. more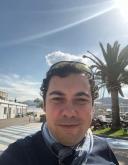 Abdelkader Cornelius, Threat Intelligence Analyst, Recorded Future
Abdelkader is an industry leading Threat Intelligence and Cybercrime Researcher. Over the last 15 years he has collaborated with numerous enterprise organisations, investigative authorities and law enforcement agencies to identify and eliminate cyber-threats across Europe. He has real-world experience of working on blue, red, and purple teams to test the... effectiveness of security programs to defend against attackers. more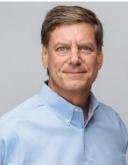 Chris Kubic, Chief Information Security Officer, Fidelis Cybersecurity.
Chris Kubic is the Chief Information Security Officer at Fidelis Cybersecurity. Kubic brings with him more than 30 years of experience driving Information Assurance and Cybersecurity initiatives across the United States Department of Defense (DoD), Intelligence Community (IC), and Federal Government. Kubic led a distinguished career at the National Security Agency... (NSA) where he held senior technical roles, including the NSA Chief Information Security Officer, Senior Security Architect for the Intelligence Community Information Environment, the Chief Architect of the IA Architecture and Systems Security Engineering Group, and Numerous Technical Director Roles. more