Clients we've worked with include:

Agari is transforming the legacy Secure Email Gateway with its next-generation Secure Email Cloud powered by predictive AI. Leveraging data science and real-time intelligence from trillions of emails, the Agari Identity Graph detects, defends, and deters costly advanced email attacks including business email compromise, spear phishing, and account takeover. Winner of the 2018 Best Email Security Solution by SC Magazine, Agari restores trust to the inbox for government agencies, businesses, and consumers worldwide.
www.agari.com
---

Akamai secures and delivers digital experiences for the world's largest companies. Akamai's intelligent edge platform surrounds everything, from the enterprise to the cloud, so customers and their businesses can be fast, smart, and secure. Top brands globally rely on Akamai to help them realize competitive advantage through agile solutions that extend the power of their multi-cloud architectures. Akamai keeps decisions, apps and experiences closer to users than anyone - and attacks and threats far away. Akamai's portfolio of edge security, web and mobile performance, enterprise access and video delivery solutions is supported by unmatched customer service, analytics and 24/7/365 monitoring. To learn why the world's top brands trust Akamai, visit www.akamai.com, blogs.akamai.com, or @Akamai on Twitter.
---

---
BeyondTrust is the worldwide leader in Privileged Access Management (PAM), empowering organizations to secure and manage their entire universe of privileges. Our integrated products and platform offer the industry's most advanced PAM solution, enabling organizations to quickly shrink their attack surface across traditional, cloud and hybrid environments.
The BeyondTrust Universal Privilege Management approach secures and protects privileges across passwords, endpoints, and access, giving organizations the visibility and control they need to reduce risk, achieve compliance, and boost operational performance. Our products enable the right level of privileges for just the time needed, creating a frictionless experience for users that enhances productivity.
With a heritage of innovation and a staunch commitment to customers, BeyondTrust solutions are easy to deploy, manage, and scale as businesses evolve. We are trusted by 20,000 customers, including more than 70 percent of the Fortune 500, and a global partner network. Learn more at www.beyondtrust.com.
---

BT is one of the world's leading providers of communications services and solutions, serving customers in more than 170 countries. Its principal activities include the provision of networked IT services globally; local, national and international telecommunications services to its customers for use at home, at work and on the move; broadband and internet products and services and converged fixed/mobile products and services. BT consists principally of four lines of business: BT Global Services, BT Retail, BT Wholesale and Openreach.
---

Carbon Black has designed the most complete next-gen endpoint-security platform, enabling organizations to stop the most attacks, see every threat, close security gaps, and evolve their defenses. The Cb Endpoint Security Platform helps organizations of all sizes replace legacy antivirus technology, lock down systems, and arm incident response teams with advanced tools to proactively hunt down threats. Today, Carbon Black has approximately 2,000 worldwide customers, including 25 of the Fortune 100 and more than 600 employees. Carbon Black was voted Best Endpoint Protection by security professionals in the SANS Institute's Best of 2015 Awards.

For further information, please visit www.carbonblack.com/
---

Centrify delivers modern privileged access management (PAM) solutions based on Zero Trust principles to enable digital transformation at scale. Centrify provides modern least privilege access for human and machine identities based on verifying who is requesting access, the context of the request, and the risk of the access environment. Centrify centralizes and orchestrates fragmented identities, improves audit and compliance visibility, and reduces risk, complexity, and costs for the modern, hybrid enterprise. Over half of the Fortune 100 trust Centrify, including the world's largest financial institutions, intelligence agencies, and critical infrastructure companies. Human or machine, in the cloud or on-premises, privileged access is secure with Centrify.
---

Check Point Software Technologies Ltd. (www.checkpoint.com) is a leading provider of cyber security solutions to governments and corporate enterprises globally. Check Point Infinity´s portfolio of solutions protects enterprises and public organisations from 5th generation cyber-attacks with an industry leading catch rate of malware, ransomware and other threats. Infinity comprises three core pillars delivering uncompromised security and generation V threat prevention across enterprise environments: Check Point Harmony, for remote users; Check Point CloudGuard, to automatically secure clouds; and Check Point Quantum, to protect network perimeters and datacenters, all controlled by the industry's most comprehensive, intuitive unified security management. Check Point protects over 100,000 organizations of all sizes.
---

Clearswift is trusted by organisations across the globe for advanced content threat protection; the highest level of defence against cyber-attacks and data leaks through today's digital communication channels, allowing teams the freedom to securely collaborate whilst providing information security personnel with visibility and control of information flow.
Over 70% of Clearswift clients operate within critical national infrastructure, including Defence organizations, Government agencies and financial institutions, all of which demand the most advanced cyber threat prevention and information security solutions. Working closely with these clients over two decades has enabled Clearswift to gain a clear to understanding of the cyber challenges they face, keep abreast of their evolving threatscape, and support compliance with the complex regulatory environment within which they operate.
Our united approach to working with clients has ultimately driven the specialised development of the multi-award winning Clearswift product portfolio which is backed up with a superior 24/7 customer and partner support service, and an extensive channel partner network across the globe.
---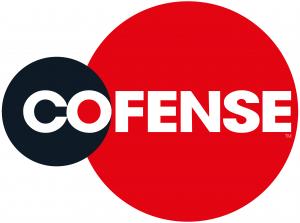 Millions of Ransomware, Business Email Compromise and Credential Harvesting attacks bypass expensive email security solutions every year. They are in your users' inboxes right now.
Cofense is the only company that combines a global network of 30 million people reporting phish with advanced AI-based automation to stop phishing attacks fast. That's why over half of the Fortune 500 trust us.
We're Cofense. We Stop Phish.
Our Phishing Detection and Response platform catches the phishing emails that your secure email gateway inevitably misses. We deliver the technology and insight needed to detect, analyze, and stop phishing attacks.
Cofense® is the leading provider of phishing detection and response solutions. Designed for enterprise organizations, the Cofense Phishing Detection and Response (PDR) platform leverages a global network of nearly 30 million people actively reporting suspected phish, combined with advanced automation to stop phishing attacks faster and stay ahead of breaches. When deploying the full suite of Cofense solutions, organizations can educate employees on how to identify and report phish, detect phish in their environment and respond quickly to remediate threats. With seamless integration into most major TIPs, SIEMs, and SOARs, Cofense solutions easily align with existing security ecosystems. Across a broad set of Global 1000 enterprise customers, including defense, energy, financial services, healthcare and manufacturing sectors, Cofense understands how to improve security, aid incident response and reduce the risk of compromise. For additional information, please visit www.cofense.com or connect with us on Twitter and LinkedIn.
---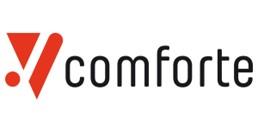 For more information please visit https://www.comforte.com/
---
For more information, please visit: www.contrastsecurity.com
---

Corero Network Security is the leader in real-time, high-performance DDoS defense solutions. Service providers, hosting providers, on-line gaming companies and digital enterprises rely on Corero's award winning technology to eliminate the DDoS threat to their environment through automatic attack detection and mitigation, coupled with complete network visibility, analytics and reporting. This industry leading technology provides cost effective, scalable protection capabilities against DDoS attacks in the most complex environments, while enabling a more cost effective economic model than previously available. For more information, visit: www.corero.com/
---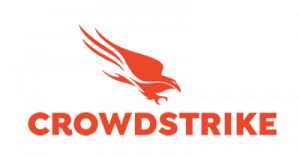 CrowdStrike, a global cybersecurity leader, is redefining security for the cloud era with an endpoint protection platform built from the ground up to stop breaches. The CrowdStrike Falcon platform's single lightweight-agent architecture leverages cloud-scale artificial intelligence (AI) and offers real-time protection and visibility across the enterprise, preventing attacks on endpoints on or off the network. Powered by the proprietary CrowdStrike Threat Graph, CrowdStrike Falcon correlates over 5 billions endpoint-related events per week in real time from across the globe, fueling one of the world's most advanced data platforms for security.
With CrowdStrike, customers benefit from better protection, better performance and immediate time-to-value delivered by the cloud-native Falcon platform.
There's only one thing to remember about CrowdStrike: We stop breaches.
Learn more: https://www.crowdstrike.com/
---

CyberArk, the #1 provider of privileged access security, provides a critical layer of IT security to protect data, infrastructure and assets across the enterprise, in the cloud and throughout the DevOps pipeline. CyberArk delivers the most complete solution to reduce risk created by privileged credentials and secrets. The company is trusted by the world's leading organisations, including more than 50% of the Fortune 100, to protect against external attackers and malicious insiders, and address audit and compliance requirements. CyberArk is the only public company 100% focused on privileged access security, delivering innovative solutions to stay one step ahead of attackers.
---

Cylance® develops artificial intelligence to deliver prevention-first, predictive security products and smart, simple, secure solutions that change how organizations approach endpoint security. Cylance provides full-spectrum predictive threat prevention and visibility across the enterprise to combat the most notorious and advanced cybersecurity attacks, fortifying endpoints to promote security hygiene in the security operations center, throughout global networks, and even on employees' home networks. With AI-based malware prevention, threat hunting, automated detection and response, and expert security services, Cylance protects the endpoint without increasing staff workload or costs. We call it the Science of Safe. Learn more at www.cylance.com.
---

Darktrace (DARK:L), a global leader in cyber security AI, delivers world-class technology that protects over 5,000 customers worldwide from advanced threats, including ransomware and cloud and SaaS attacks. The company's fundamentally different approach applies Self-Learning AI to enable machines to understand the business in order to autonomously defend it. Headquartered in Cambridge, UK, the company has 1,500 employees and over 30 offices worldwide. Darktrace was named one of TIME magazine's 'Most Influential Companies' for 2021.
---
Deep Secure has pioneered a unique and highly disruptive technology that delivers completely threat-free digital content. The efficacy of the technology is unsurpassed, addressing a significant gap in the market, by defeating all content threats – known, unknown (zero-day), and the undetectable – without the need to examine or isolate traffic. Deep Secure's 'Content Threat Removal' has universal relevance in protecting information systems, enabling organisations - to Click, Share, and Transact in perfect safety. Deep Secure is a UK based cybersecurity company, with an established track record of successful technology delivery into Government, Defence and Intelligence agencies globally.
---

Digital Element is the global leader and industry pioneer of IP geolocation technology. Our IP Intelligence solution, NetAcuity®, is deployed by the world's largest online security companies, law enforcement agencies, e-commerce sites, payment providers, analytics companies, ad networks and more.
IP Intelligence is one of the top five techniques used to detect and prevent online fraud. Independently verified as the most accurate IP Intelligence solution available, NetAcuity® is the first line of defence in the battle against online fraud.
The solution can be used for:
Proxy and Tor detection
VPN detection
Login verification
Session highjacking monitoring
Bill to - ship to - IP location
Domain and ISP detection
Hosting traffic identification
NetAcuity® is the only IP solution that is verified by the Media Rating Council. It is a single source IP data solution that is easy to integrate into merchant systems and technology platforms. The solution can be deployed in as little as 20 minutes.
Our clients include Amazon, ASOS, BBC, DoubleVerify, eBay, Dell, JPMorgan Chase & Co, Facebook, Interbanco, Swedbank, Interpol, Experian, Symantec, VeriSign and many more.
---

Digital Shadows makes threat intelligence work for organizations of all sizes. Companies no longer need to invest a disproportionate amount of resource to get real value out of threat intelligence. Our industry-leading SearchLight service delivers relevant threat information that allows organizations to quickly understand and act on their external exposure minimizing their risk without hiring additional headcount. Get started today and see how SearchLight can protect your digital risk, visit https://www.digitalshadows.com/fr/
---

eSentire® is the largest pure-play Managed Detection and Response (MDR) service provider, keeping organisations safe from constantly evolving cyber-attacks that technology alone cannot prevent. Its 24x7 Security Operations Centre (SOC), staffed by elite security analysts, hunts, investigates, and responds in real-time to known and unknown threats before they become business disrupting events. Protecting more than £3 trillion in corporate assets, eSentire absorbs the complexity of cybersecurity, delivering enterprise-grade protection and the ability to comply with growing regulatory requirements. For more information, visit www.esentire.com and follow @eSentire
---

Die Exclusive Networks Group verbindet neue und wachsende globale Technologie-Anbieter für den paneuropäischen Markt durch ihr Modell des "Super Value Add Distributors". Das Unternehmen ist spezialisiert auf Sicherheits-, Netzwerk-, Infrastruktur- und Storage-Lösungen für das 'Smarter Social Enterprise'. Bekannt als Early Adopter und Technikexperten vertreiben wir Produkte führender und aufstrebender Hersteller aus Europa, USA und Fernost ausschließlich über den indirekten Kanal.

Mit unserer integrierten Lösungsplattform CARM (Cyber Attack Remediation and Mitigation) befinden wir uns an vorderster Front der 'Post-Breach'-Security, also einer nach entstandenen Lücken einsetzenden Sicherheit. Diese einzigartige Plattform bringt Anbietertechnologien nahtlos in einer umfassenden, vollständig nachweisbaren End-to-End-Lösung zusammen und ermöglicht so Unternehmen, die Auswirkungen von Sicherheitslücken zu identifizieren, einzudämmen, auf sie zu reagieren, sie zu beseitigen und einzuschränken.
Die Frage ist nicht 'ob', sondern 'wann' eine Lücke entsteht. Und wenn sie entsteht, müssen Sie die richtigen Anbieter für integrierte Sicherheit zur Hand haben, die entsprechend agieren können – Zeitpunkt und Ort der Lücke identifizieren und entscheiden, was als nächstes getan werden soll. Die Cyber Attack Remediation & Response Plattform (kurz CARM) von Exclusive Networks sorgt dafür, dass Sie vorbereitet sind, wenn das Unvermeidbare geschieht!

Fuer weitere Informationen, besuchen Sie uns auf: www.exclusive-networks.com
---

Forcepoint is the global leader for data-first cybersecurity. Forcepoint's behavior-based solutions adapt to risk in real-time and are delivered through a cloud-native SASE security platform that protects users, devices, and networks as people access the web and cloud. Forcepoint solutions prevent the theft or loss of sensitive data and intellectual property no matter where people are working, and eliminates breaches caused by insiders. Based in Austin, Texas, Forcepoint creates safe, trusted environments for thousands of enterprise and government customers and their employees in more than 150 countries. www.forcepoint.com
---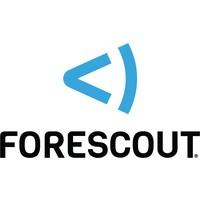 Forescout Technologies is the leader in device visibility and control. Our unified security platform enables enterprises and government agencies to gain complete situational awareness of their extended enterprise environment and orchestrate actions to reduce cyber and operational risk. Forescout products deploy quickly with agentless, 100-percent real-time discovery and classification, as well as continuous posture assessment. More than 3,300 customers in over 80 countries rely on Forescout's infrastructure-agnostic solution to reduce the risk of business disruption from security incidents or breaches, ensure and demonstrate security compliance and increase security operations productivity. Learn how at www.forescout.com.
---

Global cybersecurity leader Fox-IT creates cybersecurity solutions for a more secure society. We are dedicated to our clients, our values, and our integrity. It is Fox-IT's mission to create solutions that ensure a more secure society. We develop advanced cybersecurity and cyberdefense products and solutions for our clients around the world. We have a strong focus on innovation and a tireless dedication to our clients, our values, and our integrity.
In the fight against eCrime, Fox-IT has developed two solutions securing on-line channels around the world. InTELL provides global visibility into on-line threats. Our customers value the unique context and actor attribution we provide. It allows them to understand threats and get the most out of their defenses. DetACT delivers real-time web and mobile event analytics to detect attacks and anomalies to on-line channels. It is the only solution to detect and stop Dyre, Dridex, KINS, Tinba, and phishing in real-time. Powered by cyber intelligence, it provides 100% visibility, and allows companies to be in full control of external channel threats.
---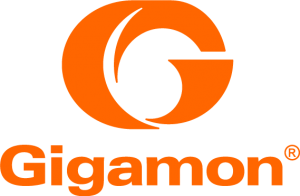 The Gigamon Visibility and Analytics Fabric enables you to stay competitive and secure by optimising your security tools providing visibility, availability and security solutions that power the highest levels of consumer experience and innovation.
Gigamon is the first company to deliver complete network visibility and analytics on all information-in-motion, from raw packets to apps, across physical, virtual and cloud infrastructure. We aggregate, transform and analyse network traffic to solve for critical performance and security needs, including rapid threat detection and response, freeing your organisation to drive digital innovation.
In short, we enable you to run fast, stay secure and innovate.
Gigamon has been awarded over 75 technology patents and enjoys industry-leading customer satisfaction with more than 3,000 organisations, including 80 percent of the Fortune 100.
Seven of the top 10 global banks rely on Gigamon as well as hundreds of other banks, insurers, credit unions, and regulatory authorities.
Headquartered in Silicon Valley, Gigamon operates globally. For the full story on how Gigamon can help you, please visit www.gigamon.com
---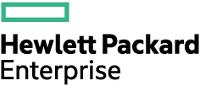 Hewlett Packard Enterprise helps you to protect your organisation and business-critical digital assets by building security into the fabric of your enterprise, proactively detecting and responding to advanced threats, and safeguarding continuity and compliance to effectively mitigate risk and support your organization's innovation initiatives.

Hewlett Packard Enterprise advocates an integrated approach to security, one that starts with a single, comprehensive view of risk across the enterprise, and driven by your enterprise priorities and goals. By focusing on your business-critical digital assets and the interactions between them, you can implement a more proactive and effective pan-enterprise approach to security and risk management that balances regulatory requirements, threats, asset protection, and recovery.
---

Illumio enables organizations to realize a future without high-profile breaches by preventing the lateral movement of attackers across any organization. Founded on the principle of Zero Trust in 2013, Illumio provides visibility and segmentation for endpoints, data centers and clouds. The world's leading organizations, including Morgan Stanley, BNP Paribas, Salesforce, and Oracle NetSuite and hundreds of others, trust Illumio to reduce cyber risk.
---

Kaspersky is a global cybersecurity company founded in 1997. Kaspersky's deep threat intelligence and security expertise is constantly transforming into security solutions and services to protect businesses, critical infrastructure, governments and consumers around the globe. The company's comprehensive security portfolio includes leading endpoint protection and a number of specialised security solutions and services to fight sophisticated and evolving digital threats. Over 400 million users are protected by Kaspersky technologies and we help over 270,000 corporate clients protect what matters most to them.
For more information please visit www.kaspersky.com
---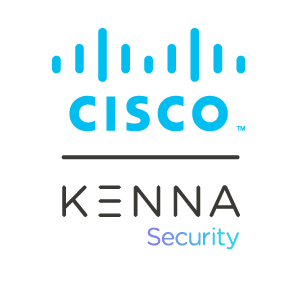 Kenna Security is the enterprise leader in risk-based vulnerability management (RBVM). Using the Kenna Security Platform, organizations can work cross-functionally to determine and remediate cyber risks. Kenna leverages machine learning and data science to track and predict real-world exploitations so security teams can focus on what matters most. Kenna serves nearly every major industry and counts CVS, KPMG, and many other Fortune 100 companies among its customers.
Kenna Risk Scores, another pioneering RBVM innovation, give Security, IT, executives, board members, and other stakeholders a simple and effective way to assess the relative risk of a specific vulnerability, asset class, workgroup, and organizations as a whole.
Recently acquired by Cisco, Kenna Security's acclaimed risk-based vulnerability management will be combined with SecureX, the platform that connects the industry's broadest and most integrated security portfolio, providing global organizations the ability to hunt down and assess threats, identify the vulnerabilities most likely to pose a risk, and give remediation teams clear guidance about what to fix first.
Cisco SecureX will layer in additional capabilities by integrating enterprise security management solutions into one centralized location, giving teams a comprehensive way to break down silos, extend detection and response capabilities, and orchestrate and remediate with confidence.
By integrating Kenna Security into SecureX, companies will solve a notoriously difficult piece of the security puzzle and deliver Kenna's pioneering RBVM platform to more than 7,000 customers using Cisco SecureX today.
All of this reflects Cisco's determination to streamline and simplify security management through a highly integrated, open platform that brings together threat and vulnerability management. For more information, please check out the latest news and visit kennasecurity.com.
---

Our gateway offers industry leading, global payment processing services and advanced fraud management solutions - for merchants, industry partners and acquiring banks. We recognise that the digital commerce market represents a key area of growth for our customers. As such, it's a key focus for us at Mastercard. We have aggressively invested in payment gateway assets, by both acquisition and development of proprietary technology, to provide a superior gateway offering that can assist our customers meet their business objectives.
As a global partner to some of the world's most recognisable brands, Mastercard Payment Gateway combines smart thinking and an end-to-end solution to help its customers transcend the complexities and expense associated with payment processing.
For further information, please visit
www.mastercard.com/gateway/index.html
---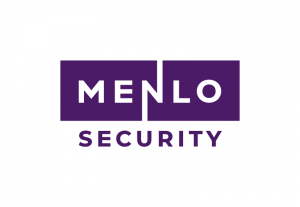 Menlo Security protects organizations from cyberattacks by seeking to eliminate the threat of malware from the web, documents, and email. Our cloud-based Isolation Platform scales to provide comprehensive protection across enterprises of any size, without requiring endpoint software or impacting the end-user experience. Menlo Security is trusted by major global businesses, including Fortune 500 companies and financial services institutions.
---

Micro Focus is a global software company with 40 years of experience in delivering and supporting enterprise software solutions that help customers innovate faster with lower risk. Our portfolio enables our 20,000 customers to build, operate, and secure the applications and IT systems that meet the challenges of change. We are a global software company, committed to enabling customers to both embrace the latest technologies and maximize the value of their existing IT investments.
---

Mimecast is a cybersecurity and compliance provider that helps thousands of organizations worldwide make email safer, restore trust and strengthen cyber resilience. Mimecast's expanded cloud suite enables organizations to implement a comprehensive cyber resilience strategy. From email and web security, archive and data protection, to awareness training, uptime assurance and more, Mimecast helps organizations stand strong in the face of cyberattacks, compliance risk, human error and technical failure.
---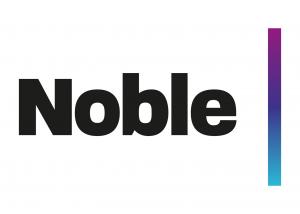 Noble was founded "to help free society from the burden of cyber crime"; this is our vision and core belief. Our powerful combination of human insight and deep learning technology arms your business with forensic anomaly detection which reliably identifies previously unknown threats. Our product Noble Vision provides security analysts with a clear view into network activity, using deep learning to intelligently classify and red flag suspicious behaviour.
Our company was founded in London in 2016 to develop innovative network cyber security applications using advanced AI-based technology. We have research, development, marketing and sales hubs in London, Graz (Austria) and Rosenheim (Germany). We are a mid-stage start-up with 46 highly engaged and motivated employees who believe passionately in our Vision.
You can visit our website www.noblecss.io for more information.
---

Nominet has been at the heart of the internet for over 20 years running the .UK internet infrastructure, keeping it safe and secure. In providing registry services for top level domains, it has a wealth of experience in running and protecting the Domain Name System (DNS) as well as analysing threats within the DNS traffic.

This expertise underpins its cyber security solutions that protect governments and global enterprises from constant attack. NTX uses machine learning to reduce risk on your network and eliminates threats before they cause harm. It analyses DNS traffic for known and unknown bad in real time to predict, detect and block cyber threats.

Providing your security teams with visibility and protection against critical threats such as malware, phishing, data theft and DNS hijacking, NTX narrows the window of compromise by identifying malicious domains, on average, one week faster than other network security solutions.

NTX is an easy-to-deploy solution used by commercial clients worldwide, as well as the UK Government and over 400 of its public bodies as part of the Protective DNS service we provide.
---

NTT Security is the specialised security company and the centre of excellence in security for NTT Group. With embedded security we enable NTT Group companies (Dimension Data, NTT Communications and NTT DATA) to deliver resilient business solutions for clients' digital transformation needs. NTT Security has 10 SOCs, seven R&D centres, over 1,500 security experts and handles hundreds of thousands of security incidents annually across six continents.
NTT Security ensures that resources are used effectively by delivering the right mix of Managed Security Services, Security Consulting Services and Security Technology for NTT Group companies – making best use of local resources and leveraging our global capabilities. NTT Security is part of the NTT Group (Nippon Telegraph and Telephone Corporation), one of the largest ICT companies in the world.
For more information, please visit: www.nttsecurity.com
---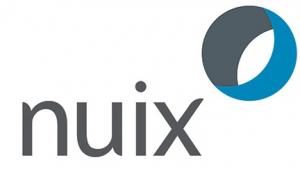 Nuix (www.nuix.com) understands the DNA of data at enormous scale. Our software pinpoints the critical information organisations need to anticipate, detect and act on cybersecurity, risk and compliance threats.
Our intuitive platform identifies hidden connections between people, objects, locations and events – providing real-time clarity, control and efficiency to uncover the key facts and their context.
Nuix and our partners deliver solutions that incorporate our global expertise in cybersecurity, law enforcement, digital forensics, investigation, intelligence, legal discovery and information governance. We continually innovate to solve the complex challenges our customers face today and build their capacity to anticipate what's next.
---

Onapsis protects the mission-critical applications that run the global economy, from the core to the cloud. The Onapsis Platform uniquely delivers actionable insight, secure change, automated governance and continuous monitoring for critical systems — ERP, CRM, PLM, HCM, SCM and BI applications — from leading vendors such as SAP, Oracle, Salesforce and others.
Onapsis is headquartered in Boston, MA, with offices in Heidelberg, Germany and Buenos Aires, Argentina. We proudly serve more than 300 of the world's leading brands, including 20% of the Fortune 100, 6 of the top 10 automotive companies, 5 of the top 10 chemical companies, 4 of the top 10 technology companies and 3 of the top 10 oil and gas companies.
The Onapsis Platform is powered by the Onapsis Research Labs, the team responsible for the discovery and mitigation of more than 800 zero-day vulnerabilities in mission-critical applications. The reach of our threat research and platform is broadened through leading consulting and audit firms such as Accenture, Deloitte, IBM, PwC and Verizon — making Onapsis solutions the de-facto standard in helping organizations protect their cloud, hybrid and on-premises mission-critical information and processes.
For more information, connect with us on Twitter or LinkedIn, or visit us at https://www.onapsis.com.
Onapsis and Onapsis Research Labs are registered trademarks of Onapsis Inc. All other company or product names may be the registered trademarks of their respective owners.
---

Palo Alto Networks, the global cybersecurity leader, is shaping the cloud-centric future with technology that is transforming the way people and organizations operate. Our mission is to be the cybersecurity partner of choice, protecting our digital way of life. We help address the world's greatest security challenges with continuous innovation that seizes the latest breakthroughs in artificial intelligence,analytics, automation, and orchestration. By delivering an integrated platform and empowering a growing ecosystem of partners, we are at the forefront of protecting tens of thousands of organizations across clouds, networks, and mobile devices. Our vision is a world where each day is safer and more secure than the one before. For more information, visit www.paloaltonetworks.com.
---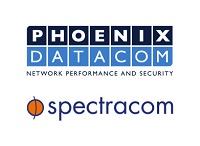 Phoenix Datacom and Spectracom combine to provide customers with the high performance NTP servers (Network Time Protocol) and IEEE-1588 PTP (Precision Time Protocol) Grandmaster Clocks they need in order to apply precision timing to their critical applications.
For PCI DSS 10.4, this means the provision of correct and consistent time across critical systems, the protection of time data and that the time settings are received from a time source accepted by industry.
Learn more about us here:
www.phoenixdatacom.com/spectracom
---

Pindrop is the trusted voice anti-fraud and authentication provider of choice for the largest organisations across the globe. Our customers include global Fortune 500 enterprises, who have partnered with us to provide the safest voice ecosystem for consumers. Whether voice engagements occur through the call centre or the next generation of voice assistants, Pindrop is committed to securing every voice interaction.
With over $14B in annual fraud loss attributed to the phone channel, and over $8B wasted on ineffective authentication, it's clear that voice is natively insecure. Pindrop® Panorama was developed as a single platform for passive, multi-factor authentication and fraud detection to reestablish confidence in the voice channel. Today, Panorama applies authentication and fraud intelligence to over 650M calls per year. Pindrop's unique architecture allows the platform to analyse customer calls before they reach a call centre, and continues to identify legitimate and fraudulent engagements throughout the entire lifecycle of the call, including the IVR and agent.
Pindrop's authentication solutions, runs in the background of every call, combining patented PhoneprintingTM technology, voice biometrics, and behavioural analytics to determine if a caller has the right device, voice, behaviour, and CLI to access an account.
Pindrop's anti-fraud solution, Pindrop® Protect, analyses thousands of indicators of anomalous behaviour across the fraud event lifecycle — from CLI spoofing and account mining in the IVR to social engineering attacks against agents.
Pindrop's multi-factor solutions use every facet of a call — audio, voice, and metadata — to provide risk scores and unique prints using Deep Voice™ biometrics along with Phoneprinting™ and Toneprinting™ technologies. These technologies, used in concert with machine learning and a consortium of 650 million phone calls per year, allows Pindrop solutions to provide highly accurate and unrivaled results.
---

Pluralsight is the technology learning platform for organizations that need to enhance the expertise of their technologists to keep up with the pace of technological change and deliver key innovations on time, on budget and securely. With Pluralsight, you can evaluate the technical abilities of your teams, align learning to key business objectives, and close skills gaps in critical areas like cloud, mobile, security, and data. With the largest network of expert technologists in the world, over 6,500 courses and the ability to quantify impact and performance, Pluralsight is helping enterprise technology leaders succeed in the digital age.
---

Recorded Future is the world's largest provider of intelligence for enterprise security. By combining persistent and pervasive automated data collection and analytics with human analysis, Recorded Future delivers intelligence that is timely, accurate, and actionable. In a world of ever-increasing chaos and uncertainty, Recorded Future empowers organisations with the visibility they need to identify and detect threats faster; take proactive action to disrupt adversaries; and protect their people, systems, and assets, so business can be conducted with confidence. Recorded Future is trusted by more than 1,000 businesses and government organisations around the world. Learn more at recordedfuture.com.
---

RiskIQ is the global leader in attack surface management, providing the most comprehensive discovery, intelligence, and mitigation of threats associated with an organisation's digital presence. With more than 75% of attacks originating outside the firewall, RiskIQ allows enterprises to gain unified insight and control over web, social, and mobile exposures. Trusted by thousands of security analysts, security teams, and CISOs, RiskIQ's platform combines advanced internet data reconnaissance and analytics to expedite investigations, understand digital attack surfaces, assess risk, and take action. Its software protects businesses, brands, and customers.
Based in San Francisco with a European HQ in London, the company is backed by Summit Partners, Battery Ventures, Georgian Partners, and MassMutual Ventures.
---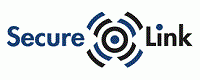 SecureLink is the market leading provider of cyber security in Europe.
'Our philosophy is very simple, we empower organisations to protect themselves in an increasingly online world so that they can maintain trust and confidence. Put simply, we safely enable business.'
Marco Barkmeijer, CEO SecureLink
With over 15 years of experience, we are trusted by some of the world's largest brands.
We are experts at designing, delivering, managing and supporting leading cyber security solutions.
---

Secureworks is a leading global cybersecurity company that keeps organisations safe in a digitally connected world. We combine visibility from thousands of clients, artificial intelligence and automation from our industry-leading Secureworks Counter Threat Platform™, and actionable insights from our team of elite researchers and analysts to create a powerful network effect that provides increasingly strong protection for our clients. By aggregating and analysing data from any source, anywhere, we prevent security breaches, detect malicious activity in real time, respond rapidly, and predict emerging threats. We offer our clients a cyber-defense that is Collectively Smarter. Exponentially Safer.™ www.secureworks.com
---

---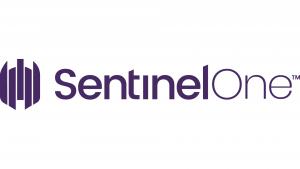 SentinelOne's cybersecurity solution encompasses AI-powered prevention, detection, response and hunting across endpoints, containers, cloud workloads, and IoT devices in a single autonomous platform.
---

Sophos evolves to meet every new challenge, protecting more than 400,000 organizations of all sizes in more than 150 countries from today's most advanced cyber threats. Powered by SophosLabs, our cloud-native and AI-enhanced solutions are able to adapt and evolve to secure endpoints and networks against never-before-seen cybercriminal tactics and techniques. Managed through our award-winning, cloud-based platform, Sophos Central, our best-of-breed products work together through our unique Synchronized Security system to share threat intelligence and respond to evolving threats. The Sophos suite of products secures networks and endpoints against automated and active-adversary breaches, ransomware, malware, exploits, data exfiltration, phishing, and more.
---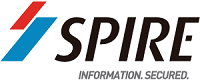 Spire Solutions is the region's leading distributor of information security solutions and services. The company has exclusive distribution agreements with the world's best-known security vendors. The key to Spire's success is in bringing niche solutions to the market that do not create one problem while solving others. The company works with a selective range of technology partners, while leveraging its channel partnerships to help organisations build and maintain a secure, compliant and more confident operation.

Spire further provides an array of services that include governance, risk and compliance, malware audits, threat hunting, breach readiness assessment, vulnerability assessment, penetration testing, web application security testing, security design and architecture review, and security operational support. Additionally, Spire provides training and education on the use of its hardware and software solutions.
Spire's strategic focus is to continue to anticipate and identify the challenges faced by organisations, and proactively provide effective solutions to help to improve security while optimising resource utilisation.
---

For more information please visit https://www.sumologic.com/
---

Tanium offers a proven platform for endpoint visibility and control that transforms how organizations manage and secure their computing devices with unparalleled speed and agility. Many of the world's largest and most sophisticated organizations, including more than half of the Fortune 100, top retailers and financial institutions, and four branches of the US Armed Forces rely on Tanium to make confident decisions, operate efficiently and effectively, and remain resilient against disruption. Tanium ranks 7th on the Forbes list of "Top 100 Private Companies in Cloud Computing" for 2019 and 10th on FORTUNE's list of the "100 Best Medium Workplaces." Visit us at www.tanium.com and follow us on LinkedIn and Twitter.
---

Thales eSecurity is a leader in advanced data security solutions and services, delivering trust wherever information is created, shared or stored. We ensure that company and government data is secure and trusted in any environment – on premise, in the cloud, in data centres and in big data environments – without sacrificing business agility. Security doesn't just reduce risk, it's an enabler of the digital initiatives that now permeate our daily lives – digital money, e-identities, healthcare, connected cars and with the internet of things (IoT) even household devices.
Thales eSecurity provides everything an organization needs to protect and manage its data, identities and intellectual property and meet regulatory compliance – through encryption, advanced key management, tokenization, privileged user control and meeting the highest standards of certification for high assurance solutions. Security professionals around the globe rely on Thales to confidently accelerate their organization's digital transformation. Thales eSecurity is part of Thales Group.
---

ThreatConnect, Inc. provides cybersecurity software that reduces complexity for everyone, makes decision making easy by turning intelligence into action, and integrates processes and technologies to continually strengthen defenses and drive down risk. Designed by analysts but built for the entire team (security leadership, risk, security operations, threat intelligence, and incident response), ThreatConnect's decision and operational support platform is the only solution available today with cyber risk quantification, intelligence, automation, analytics, and workflows in one. To learn more about our Cyber Risk Quantification, Threat Intelligence Platform (TIP) or Security Orchestration, Automation, and Response (SOAR) solutions, visit www.ThreatConnect.com.
---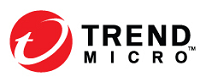 Trend Micro are a global leader in cyber security solutions. Their innovative solutions for consumers, businesses, and governments provide layered security for data centers, cloud environments, networks, and endpoints. Optimized for leading environments, including Amazon Web Services, Microsoft®, VMware®, and more, their solutions enable organizations to automate the protection of valuable information from today's threats. All of their products work together to seamlessly share threat intelligence and provide a connected threat defense with centralized visibility and control, enabling better, faster protection. Trend Micro customers include 45 of the top 50 Fortune® Global 500 companies, and 100% of the top 10 global automotive, banking, telecommunications, and petroleum companies. With over 5,000 employees in over 50 countries and the world's most advanced global threat intelligence, Trend Micro enables organizations to secure their journey to the cloud. For more information, visit
www.trendmicro.com
.
---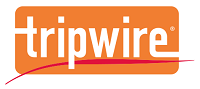 Tripwire is the trusted leader for establishing a strong cybersecurity foundation. Partnering with Fortune 500 enterprises, industrial organizations and government agencies, Tripwire protects the integrity of mission-critical systems spanning physical, virtual, cloud and DevOps environments. Tripwire's award-winning portfolio delivers top critical security controls, including asset discovery, secure configuration management, vulnerability management and log management. As the pioneers of file integrity monitoring (FIM), Tripwire's expertise is built on a 20+ year history of innovation helping organizations discover, minimize and monitor their attack surfaces.
We provide solutions for IT and Industrial and have both SaaS and Managed Service options.
From cloud storage to SaaS applications, we can assess cloud instances for secure configuration and suspicious change and helps ensure data is not inadvertently being exposed.
Our industrial solutions enable visibility to and protection from events that threaten safety, quality, and productivity for mission-critical systems.
We enable organizations to identify system vulnerabilities through advanced intelligence that prioritizes the most critical issues and how to fix them.
To support your organization's cyber integrity and alignment with wide-ranging industry-standard frameworks and regulations, our solutions portfolio includes the following capabilities:
» File integrity monitoring » Security configuration management » Analytics and dashboards » Malware detection » Log management » Change detection
» Configuration assessment » Policy management » Vulnerability management » Asset discovery » Network device and SCADA security » Factory automation system security
---

Trustwave is a leading cybersecurity and managed security services provider that helps businesses fight cybercrime, protect data and reduce security risk. Offering a comprehensive portfolio of managed security services, security testing, consulting, technology solutions and cybersecurity education, Trustwave helps businesses embrace digital transformation securely.
Trustwave is a Singtel company and the global security arm of Singtel, Optus and NCS, with customers in 96 countries.
For more information about Trustwave visit https://www.trustwave.com.
---

Vectra® protects business by detecting and stopping cyberattacks. As a leader in network detection and response (NDR), Vectra® protects your data, systems, and infrastructure. Vectra enables your SOC team to quickly discover and respond to would-be attackers – before they act. No business or organization is impervious to cyberattacks. Your existing security tools will prevent 99% of those attacks. But with enough time, bad actors can get past even the most secure barriers. With Vectra, you stop them in their tracks. Vectra gives security analysts the ability to rapidly identify suspicious behavior and activity on your extended network. Whether that activity originates outside the firewall or from within, whether an attack is directed against an on-prem data center or the cloud, Vectra will find it, flag it, and alert security personnel so they can respond before the damage is done. Vectra is Security that thinks®. It uses artificial intelligence and machine learning to improve detection and response over time, eliminating false positives so you can focus on real threats. The result of an unparalleled marriage of security research and data science, Vectra will change the way you think about cybersecurity.
---

As organizations embrace new technologies and applications become more distributed across on-premise and cloud environments, they face new and evolving security and availability challenges. While conventional methods used to detect and mitigate threats are no longer viable in many of these environments, Verisign's Security Services offer cloud-based DDoS protection and DNS solutions to protect your brand, revenue and online services from today's attacks.
Having maintained 100 percent operational accuracy and stability of its DNS infrastructure for .com and .net for more than 20 years, Verisign has unmatched experience in protecting critical internet infrastructure, and is entrusted by leading organizations to help secure and protect their businesses.
To find out more
Call – +44 (0) 203 865 7710
Email – VSSEMEAsales@verisign.com
Web – www.verisign.com/security
---

Zscaler (NASDAQ: ZS) accelerates digital transformation so customers can be more agile, efficient, resilient, and secure. The Zscaler Zero Trust Exchange protects thousands of customers from cyberattacks and data loss by securely connecting users, devices, and applications in any location. Distributed across more than 150 data centers globally, the SASE-based Zero Trust Exchange is the world's largest in-line cloud security platform. For more information : www.zscaler.com or Twitter @Zscaler
---