Strategic Sponsor

Illumio, the pioneer and market leader of Zero Trust segmentation, prevents breaches from becoming cyber disasters. Illumio protects critical applications and valuable digital assets with proven segmentation technology purpose-built for the Zero Trust security model. Illumio ransomware mitigation and segmentation solutions see risk, isolate attacks, and secure data across cloud-native apps, hybrid and multi-clouds, data centers, and endpoints, enabling the world's leading organizations to strengthen their cyber resiliency and reduce risk.
---

IntSights is revolutionizing cybersecurity operations with the industry's only all-in-one external threat protection platform designed to neutralize cyberattacks outside the wire. Our unique cyber reconnaissance capabilities enable continuous monitoring of an enterprise's external digital profile across the clear, deep, and dark web to identify emerging threats and orchestrate proactive response. Tailored threat intelligence that seamlessly integrates with security infrastructure for dynamic defense has made IntSights one of the fastest-growing cybersecurity companies in the world. IntSights has offices in Amsterdam, Boston, Dallas, New York, Singapore, Tel Aviv, and Tokyo.
---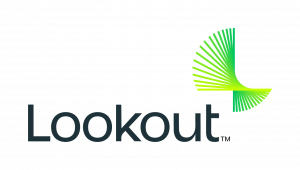 Lookout, Inc. is the endpoint-to-cloud cybersecurity company that delivers zero trust security by reducing risk and protecting data wherever it goes, without boundaries or limits. Our unified, cloud-native platform safeguards digital information across devices, apps, networks, and clouds and is as fluid and flexible as the modern digital world. Lookout is trusted by enterprises and government agencies of all sizes to protect the sensitive data they care about most, enabling them to work and connect freely and safely.
---

Okta is the World's Identity Company. As the leading independent Identity partner, we free everyone to safely use any technology — anywhere, on any device or app. The most trusted brands trust Okta to enable secure access, authentication, and automation. With flexibility and neutrality at the core of our Okta Workforce Identity and Customer Identity Clouds, business leaders and developers can focus on innovation and accelerate digital transformation, thanks to customizable solutions and more than 7,000 pre-built integrations. We're building a world where Identity belongs to you. Learn more at okta.com.
---

Proofpoint, Inc. (NASDAQ: PFPT) is a leading cybersecurity and compliance company that protects organizations' greatest assets and biggest risks: their people. With an integrated suite of cloud-based solutions, Proofpoint helps companies around the world stop targeted threats, safeguard their data, and make their users more resilient against cyber attacks. Leading organizations of all sizes, including more than half of the Fortune 1000, rely on Proofpoint for people-centric security and compliance solutions that mitigate their most critical risks across email, the cloud, social media, and the web. More information is available at www.proofpoint.com.
---

Recorded Future is the world's largest provider of intelligence for enterprise security. By combining persistent and pervasive automated data collection and analytics with human analysis, Recorded Future delivers intelligence that is timely, accurate, and actionable. In a world of ever-increasing chaos and uncertainty, Recorded Future empowers organisations with the visibility they need to identify and detect threats faster; take proactive action to disrupt adversaries; and protect their people, systems, and assets, so business can be conducted with confidence. Recorded Future is trusted by more than 1,000 businesses and government organisations around the world. Learn more at recordedfuture.com.
---
Education Sponsor

Altisec is a provider of end-to-end cyber security solutions focused on the Indian and EMEA markets. Altisec help clients plan, build and run successful Threat Aware Cyber Security Programs that achieve business objectives through the depth and breadth of cyber security offerings, extensive capabilities and proven expertise in cyber security strategy, threat management and incident response, training security consulting, and security technology.
---

Bitglass delivers data and threat protection for any interaction, on any device, anywhere. Operating at cloud scale across a global network of over 200 points of presence, Bitglass delivers unrivalled performance and uptime to ensure secure business continuity for the largest organizations.
Bitglass was founded in 2013 by a team of industry veterans with a proven track record of innovation and execution.
.
---

FireMon is the only real-time security policy management solution built for today's complex multi-vendor, enterprise environments. Supporting the latest firewall and policy enforcement technologies spanning on-premises networks to the cloud, only FireMon delivers visibility and control across the entire IT landscape to automate policy changes, meet compliance standards, and minimize policy-related risk. Since creating the first-ever policy management solution in 2004, FireMon has helped more than 1,700 enterprises in nearly 70 countries secure their networks. FireMon leads the way with solutions that extend and integrate policy management with today's latest technologies including SD-WAN, SASE, XDR, and SOAR.
---
Google Cloud provides organizations with leading infrastructure, platform capabilities and industry solutions to help them solve their most critical business problems. Google Cloud Security helps customers protect their global operations with solutions such as zero trust security, application and data protection, fraud prevention, and threat detection and response.
---

As the IT management division of Zoho Corporation, ManageEngine prioritizes flexible solutions that work for all businesses, regardless of size or budget. ManageEngine crafts comprehensive IT management software with a focus on making your job easier. With our 90+ products and free tools cover everything your IT needs, you can take complete control of your IT infrastructure and services—both on-premises and in the cloud. For more information, visit https://www.manageengine.com/
---

OPSWAT is a global leader in critical infrastructure cybersecurity that helps protect the world's mission-critical organizations from malware and zero-day attacks. To minimize the risk of compromise, OPSWAT Critical Infrastructure Protection solutions enable both public and private organizations to implement processes that ensure the secure transfer of files and devices to and from critical networks. More than 1,000 organizations worldwide spanning Financial Services, Defense, Manufacturing, Energy, Aerospace, and Transportation Systems trust OPSWAT to secure their files and devices; ensure compliance with industry and government-driven policies and regulations, and protect their reputation, finances, employees and relationships from cyber-driven disruption. For more information on OPSWAT, visit www.opswat.com.
---
Networking Sponsor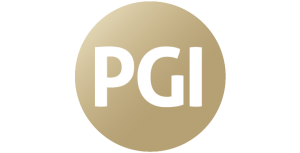 PGI is a British cybersecurity company with extensive experience of working in the Middle East. We specialise in helping organisations of all sizes build their in-house cyber security capability through training, consultancy, and assurance.
Our core services are:
Building national and corporate cyber security capability
Our Cyber Academy builds technical cyber security skills – creating new cyber security staff through reskilling, and helping practitioners develop advanced skills using UK Government-Certified courses and a powerful, immersive cyber range. Government agencies, Central Banks —including SAMA and CBK—and banks in eight Middle Eastern countries have engaged us to reskill, train and certify staff for SOC, penetration testing, forensics, incident response and consultancy roles. Government and academic institutions in the Middle East, Europe and SE Asia have chosen us as a training partner.
CISOs named PGI 'Most Effective Training Provider' in the AKJ Associates 'Who Secures the UAE' report (https://www.cyberviser.com/who-secures-the-uae-report).
Helping organisations understand and manage the cyber risks they face
We provide a range of services accredited to UK government and international standards, including penetration testing, cyber incident response, digital forensics, and the design and implementation of information security frameworks to achieve compliance with international standards such as ISO27001, GDPR, PCI, NISD or local standards and policies including the Saudi NCA's Essential Cybersecurity Controls (ECC). In addition, our experts have advised clients on developing internal functions, such as SOC, Threat Intelligence, and Incident Response teams, including designing processes, selecting and tuning technology and training staff.
Turning open source information into intelligence
We collect and analyse open source and social media information to advise government agencies and corporate clients on risks to their security and operations. Our services have included reporting geopolitical risks to organisations deploying staff internationally, identifying attempts to influence or destabilise elections; mapping and attributing threat groups coordinating real world harm, and monitoring and reporting disinformation designed to undermine public confidence. We also train our clients' staff to carry out these tasks.
---