Previous Sponsors

Absolute provides persistent endpoint security and data risk management solutions for computers, tablets, and smartphones. Our customers depend on us to provide them with a unique and trusted layer of security so they can manage mobility while remaining firmly in control.
Persistence® technology by Absolute is embedded into the core of most devices at the factory. Once activated, it provides you with a reliable two-way connection so you can confidently manage mobility, investigate potential threats, and take action if a security incident occurs. Our OEM partnerships include Acer, ASUS, Dell, Fujitsu, HP, Lenovo, Microsoft, Panasonic, Samsung, and Toshiba.
---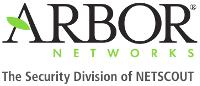 Arbor Networks, the cyber security division of NETSCOUT, helps secure the world's largest enterprise and service provider networks from DDoS attacks and advanced threats. Arbor is the world's leading provider of DDoS protection in the enterprise, carrier and mobile market segments, according to Infonetics Research. Arbor's advanced threat solutions deliver complete network visibility through a combination of packet capture and NetFlow technology, enabling the rapid detection and mitigation of malware and malicious insiders. Arbor also delivers market-leading analytics for dynamic incident response, historical analysis, visualization and forensics. Arbor strives to be a "force multiplier," making network and security teams the experts. Our goal is to provide a richer picture into networks and more security context so customers can solve problems faster and reduce the risks to their business. To learn more about Arbor products and services, please visit our website at arbornetworks.com. Arbor's research, analysis and insight, together with data from the ATLAS global threat intelligence system, can be found at the ATLAS Threat Portal.
---

ARCON is a leading Enterprise Information Risk Control Solution provider, specializing in Privileged Access Management and continuous Risk Assessment solutions. Our mission is to help enterprises identify emerging technology risks and help them control by robust solutions that predict, protect and prevent.
ARCON is a privately held technology company, which was established in London in 2006 with research and development center in Mumbai.
The Mumbai-based company has now been in the domain for more than 10 years.
Having started as an upcoming tech start-up, the Company is now recognized as one of the world's most trusted brands by Information Security professionals.
Our product portfolio includes three robust risk control solutions:
ARCON | Privileged Access Management

ARCON | Secure Compliance Management

ARCON | User Behavior Analytics
We are a team of futurists. Our product development strategy is based on constant interactions with the industry thought leaders. Close collaboration allows us to understand emerging technology-related threats for organizations. Subsequently, we brainstorm and develop best-in-class solutions that enable enterprises to overcome humongous challenges related to information security.
Our enterprise-class solutions provide seamless access and have scalable architecture. More than 250 global enterprises, spanning wide-ranging industries such as Banking, Finance, Insurance, Government organizations, Oil & Gas, Pharmaceutical, Logistics, Fintech trust ARCON solutions to safeguard critical business information.
ARCON is widely recognized by the analyst community such as Gartner and KuppingerCole. The Company has a global presence, enabled by its well-distributed partner network.
While we continue to be a leader in India and the Middle East, we are fast gaining traction in the APAC region, Africa and Europe.
---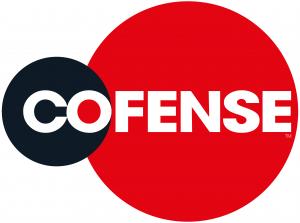 Cofense® is the leading provider of phishing detection and response solutions. Designed for enterprise organisations, the Cofense Phishing Detection and Response (PDR) platform leverages a global network of over 25 million people actively reporting suspected phish, combined with advanced automation to stop phishing attacks faster and stay ahead of breaches. When deploying the full suite of Cofense solutions, organisations can educate employees on how to identify and report phish, detect phish in their environment and respond quickly to remediate threats. With seamless integration into most major TIPs, SIEMs, and SOARs, Cofense solutions easily align with existing security ecosystems. Across a broad set of Global 1000 enterprise customers, including defence, energy, financial services, healthcare and manufacturing sectors, Cofense understands how to improve security, aid incident response and reduce the risk of compromise. For additional information, please visit [www.cofense.com]www.cofense.com  or connect with us on Twitter and LinkedIn.
---

Cyxtera Technologies combines a worldwide footprint of 50+ best-in-class data centers with a portfolio of modern, cloud- and hybrid-ready security and analytics offerings – providing more than 3,500 enterprises, government agencies and service providers an integrated, secure and cyber-resilient infrastructure platform for critical applications and systems. For more information about Cyxtera visit, http://www.cyxtera.com/.
---

Darktrace is the world's leading cyber AI company and the creator of Autonomous Response technology. Its self-learning AI is modeled on the human immune system and used by over 4,000 organizations to protect against threats to the cloud, email, IoT, networks and industrial systems.
The company has over 1,300 employees and headquarters in San Francisco and Cambridge, UK. Every 3 seconds, Darktrace AI fights back against a cyber-threat, preventing it from causing damage.
---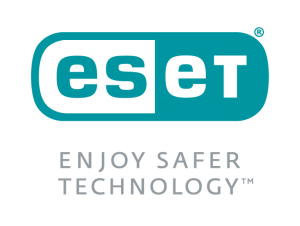 For 30 years, ESET® has been developing industry-leading IT security software and services for businesses and consumers worldwide. With solutions ranging from endpoint and mobile security, to encryption and two-factor authentication, ESET's high-performing, easy-to-use products give consumers and businesses the peace of mind to enjoy the full potential of their technology. ESET unobtrusively protects and monitors 24/7, updating defenses in real-time to keep users safe and businesses running without interruption. Evolving threats require an evolving IT security company. Backed by R&D centers worldwide, ESET becomes the first IT security company to earn 100 Virus Bulletin VB100 awards, identifying every single "in-the-wild" malware without interruption since 2003. For more information visit www.eset.com or follow us on LinkedIn and Facebook.
---

FireEye is the intelligence-led security company. Working as a seamless, scalable extension of customer security operations, FireEye offers a single platform that blends innovative security technologies, nation-state grade threat intelligence, and world-renowned Mandiant® consulting. With this approach, FireEye eliminates the complexity and burden of cyber security for organizations struggling to prepare for, prevent, and respond to cyber attacks. FireEye has over 9,900 customers across 103 countries, including more than 50 percent of the Forbes Global 2000.
© 2021 FireEye, Inc. All rights reserved. FireEye and Mandiant are registered trademarks or trademarks of FireEye, Inc. in the United States and other countries. All other brands, products, or service names are or may be trademarks or service marks of their respective owners.
---

Gemalto (Euronext NL0000400653 GTO) is the world leader in digital security, with 2014 annual revenues of €2.5 billion and blue-chip customers in over 180 countries.
Gemalto helps people trust one another in an increasingly connected digital world. Billions of people want better lifestyles, smarter living environments, and the freedom to communicate, shop, travel, bank, entertain and work – anytime, everywhere – in ways that are enjoyable and safe. In this fast moving mobile and digital environment, we enable companies and administrations to offer a wide range of trusted and convenient services by securing financial transactions, mobile services, public and private clouds, eHealthcare systems, access to eGovernment services, the Internet and internet-of-things and transport ticketing systems.
Gemalto's unique technology portfolio - from advanced cryptographic software embedded in a variety of familiar objects, to highly robust and scalable back-office platforms for authentication, encryption and digital credential management - is delivered by our world-class service teams. Our 14,000 employees operate out of 99 offices, 34 personalization and data centers, and 24 research and software development centers located in 46 countries.
---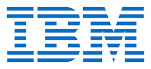 ---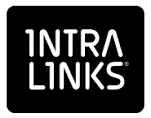 ---

LexisNexis® Risk Solutions leverages comprehensive digital and physical identity intelligence, machine learning and advanced big data analytics to accelerate risk management decisions and fortify fraud defences for global businesses in over 100 countries. The LexisNexis® ThreatMetrix® product provides an enterprise solution for digital identity intelligence and authentication, powered by insight from billions of transactions, embedded machine learning, and a powerful decision platform. Threatmetrix® empowers organisations to make accurate customer trust decisions in near real time, unify decision analytics across the entire digital journey, and decrease fraud loss and reduce abandoned transactions.
---

As the IT management division of Zoho Corporation, ManageEngine prioritizes flexible solutions that work for all businesses, regardless of size or budget. ManageEngine crafts comprehensive IT management software with a focus on making your job easier. With our 90+ products and free tools cover everything your IT needs, you can take complete control of your IT infrastructure and services—both on-premises and in the cloud. For more information, visit https://www.manageengine.co.uk/
---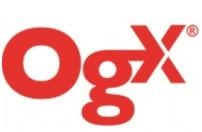 Business is all about staying ahead in the marketplace. Originex was set up because its founders believed that they have the products and the business expertise that would help them to arm customers with the competitive edge they needed. Since its inception, the function of Originex had been evolving with the needs of its customers. Beyond the traditional buy-sell relationship, it has honed its competencies in all areas with a view to helping customers improve on efficiency and cost effectiveness, factors which can determine the survival of a business in today's increasingly competitive environment. Among the immediate plans is the development of a distribution network through which Originex can offer customer's value added benefits beyond the products that it distributes.

BETTER CONNECTIONS. BETTER EXPERIENCES. FOR EVERYONE
Network is your most strategic business asset. Our commitment is to enable you to make the most of it. Our mission is "better connections" – we believe the best experiences happen when people connect. Our goal is to enable better connections between network elements, between your organization's network and its users, and between you and your vendor/partner ecosystem.
OUR KEY STRENGTHS
We pride ourselves as being a friendly, helpful and in a very competitive environment, success hinges on reliable distributor. Our positioning comes from our service. As product quality becomes increasingly di-cult philosophy that our customers' business is very much to tell from one another, the quality of service becomes our own. What we want from our suppliers and principals, vital factor for business success. At Originex, we hold fast we are no less to our customers. Since our establishment, to the belief that ultimately, the quality of customer we have placed the greatest emphasis on the service is the most important factor that differentiates following principles.
Quality Product Quality Service Depth of Knowledge Dedicated Personnel
ON BRIEF:
Ogx Singapore Pte Ltd was incorporated in 2010, as the first overseas venture for the Originex Group
Value-added solution distributor
Specialization in Networking and Security solutions in the market
We work mainly with our reseller partners in deploying solutions for many industry segments
Extended our presence to Hong Kong currently
Originex Group HQ was incorporated in 1996 in Malaysia
Originex Singapore Pte Ltd will be the springboard to regional expansion for the Originex Group in Asia
Mr. Gene Lim is the Managing Director
Has grown from a 5 man-operations to 20 man-operations
In 2015 November, we have incorporated our Hong Kong operations, which will cover the North Asia region
For further information please visit:
www.originex.com
---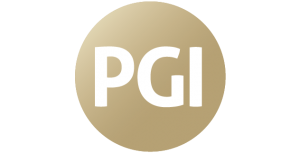 PGI is a British cybersecurity company with extensive experience of working in the Middle East. We specialise in helping organisations of all sizes build their in-house cyber security capability through training, consultancy, and assurance.
Our core services are:
Building national and corporate cyber security capability
Our Cyber Academy builds technical cyber security skills – creating new cyber security staff through reskilling, and helping practitioners develop advanced skills using UK Government-Certified courses and a powerful, immersive cyber range. Government agencies, Central Banks —including SAMA and CBK—and banks in eight Middle Eastern countries have engaged us to reskill, train and certify staff for SOC, penetration testing, forensics, incident response and consultancy roles. Government and academic institutions in the Middle East, Europe and SE Asia have chosen us as a training partner.
CISOs named PGI 'Most Effective Training Provider' in the AKJ Associates 'Who Secures the UAE' report (https://www.cyberviser.com/who-secures-the-uae-report).
Helping organisations understand and manage the cyber risks they face
We provide a range of services accredited to UK government and international standards, including penetration testing, cyber incident response, digital forensics, and the design and implementation of information security frameworks to achieve compliance with international standards such as ISO27001, GDPR, PCI, NISD or local standards and policies including the Saudi NCA's Essential Cybersecurity Controls (ECC). In addition, our experts have advised clients on developing internal functions, such as SOC, Threat Intelligence, and Incident Response teams, including designing processes, selecting and tuning technology and training staff.
Turning open source information into intelligence
We collect and analyse open source and social media information to advise government agencies and corporate clients on risks to their security and operations. Our services have included reporting geopolitical risks to organisations deploying staff internationally, identifying attempts to influence or destabilise elections; mapping and attributing threat groups coordinating real world harm, and monitoring and reporting disinformation designed to undermine public confidence. We also train our clients' staff to carry out these tasks.
---

Proofpoint, Inc. (NASDAQ: PFPT) is a leading cybersecurity company that protects organisations' greatest assets and biggest risks: their people. With an integrated suite of cloud-based solutions, Proofpoint helps companies around the world stop targeted threats, safeguard their data, and make their users more resilient against cyber attacks. Leading organisations of all sizes, including more than half of the Fortune 1000, rely on Proofpoint to mitigate their most critical security and compliance risks across email, the cloud, social media, and the web. More information is available at https://www.proofpoint.com/uk
---

SABSA, the world's leading free-use and open-source Security Architecture development, management method and framework is changing the Enterprise Architecture landscape. With SABSA Chartered Security Architects in over 50 countries around the world, SABSA is transforming Information Security, Risk Management, and even Compliance & Audit, into 'Centres of Business Enablement'.
SABSA does not start with technical matters but focuses on the creation of models and frameworks to enable business opportunities while remaining within the risk appetite of real stakeholders, establishing real traceability from business requirements to solutions.
SABSAcourses are the foremost global provider of Accredited SABSA Training, with training locations
spanning Europe, The Middle East, Africa, North America and India. Our diverse range of training and
consulting options allow for an Enterprise Security Architecture solution for organisations of all sizes
and levels of maturity.
---

Secureworks is a leading global cybersecurity company that keeps organisations safe in a digitally connected world. We combine visibility from thousands of clients, artificial intelligence and automation from our industry-leading Secureworks Counter Threat Platform™, and actionable insights from our team of elite researchers and analysts to create a powerful network effect that provides increasingly strong protection for our clients. By aggregating and analysing data from any source, anywhere, we prevent security breaches, detect malicious activity in real time, respond rapidly, and predict emerging threats. We offer our clients a cyber-defense that is Collectively Smarter. Exponentially Safer.™ www.secureworks.com
---

Trustwave is a leading cybersecurity and managed security services provider that helps businesses fight cybercrime, protect data and reduce security risk. Offering a comprehensive portfolio of managed security services, security testing, consulting, technology solutions and cybersecurity education, Trustwave helps businesses embrace digital transformation securely.
Trustwave is a Singtel company and the global security arm of Singtel, Optus and NCS, with customers in 96 countries.
For more information about Trustwave visit https://www.trustwave.com.
---

Webroot is a market leading provider of software-as-a-service (SaaS) to Internet security with its suite of Webroot SecureAnywhere(r) offerings for consumers, businesses, and financial institutions world-wide, as well as offering its security intelligence solutions to cybersecurity organizations, such as Palo Alto Networks, F5 Networks, Juniper, Cisco, RSA and others.
Our financial services solutions are specially designed to protect banks from online and mobile fraud. Our ever-expanding client base includes 35 financial services organizations globally, that utilize Webroot solutions to improve their online/mobile banking security, protect their customers, and gain access to critical security intelligence to mitigate fraud losses. Banking clients of Webroot include, ally bank, Bangkok Bank, Barclays Bank, BB&T, HSBC, Garanti Bank, First National Bank (FNB), National Australia Bank (NAB), Union Bank and many more.
Founded in 1997 and headquartered in Colorado, Webroot is the largest privately held security organization based in the United States - operating globally across North America, Europe and the Asia Pacific region. For more information on our products, services and security visit:
---

---

Founded in 1983, XYPRO Technology Corporation is the market leader in HP NonStop server security, encryption, audit, compliance and database management solutions. Our platform agnostic solutions include stateless format preserving encryption, tokenisation and device centric authorisation solutions
XYPRO is proud to be the NonStop security software provider to many of the world's largest financial, payment and government organisations. Our head office is in California, USA, with sales and support offices in Eastern Canada, Asia Pacific, South America, Middle East/Africa and Europe – ensuring full follow-the-sun support.
XYPRO's robust XYGATE security suite of software solutions ensures whatever security objective you need to achieve, we have the right tool available. The XYGATE modules not only provide industry best security, but because they've all been developed in house, all GUIs feature a single look and feel ensuring unparalleled ease of use.
Written with the support of HP, XYPRO's two books, "HP NonStop Server Security: A Practical Handbook" and "Securing HP NonStop Servers in an Open Systems World: TCP/IP, OSS and SQL" are accepted as being the definitive HP NonStop security manuals. We have also published PCI white papers and an HP NonStop auditor's check list, which are available free of charge on request.
XYGATE Data Protection (XDP), in partnership with Voltage Security, is Enterprise-wide, Format Preserving Encryption (FPE), Secure Stateless Tokenization (SST) and Key Management. No keys to manage, store or distribute. Thus providing an industry leading encryption and tokenisation solution to your existing applications with no database or application changes required. The solution also provides enterprise scalability.
XYPRO offers Merlon Software Corporation's database management software solutions on a global scale. Merlon's products provide companies who rely on NonStop servers for storing and processing vast amounts of data with the means to efficiently administer and manage even the most complex database environments.
The D‑FACTOR™ solution from Device Authority, delivers user-centric, device-based defence. With D‑FACTOR™, the device itself becomes a powerful, frictionless, dynamic security token that doesn't require anything more for the user to have, know or do.
This combination of advanced, high strength security and frictionless usability delivers security without compromise.
As well as software, XYPRO also offers technical support and consulting services for HP NonStop systems.
For further information please contact:
Sean Bicknell,
Sean.Bicknell@XYPRO.com
, +44 (0) 207 099 4176
www.xypro.com
---