2018 Sponsors

Crossmatch® solutions solve security and identity management challenges for hundreds of millions of users around the world. Our proven DigitalPersona® composite authentication software is designed to provide the optimal set of authentication factors to meet today's unique risk requirements and afford complete enterprise authentication coverage. Crossmatch identity management solutions include trusted biometric identity management hardware and software that deliver the highest quality and performance required for critical applications. Our solutions support the financial, retail, commercial, government, law enforcement and military markets. With 300 employees and customers in more than 80 countries, Crossmatch sets the standard for innovation and reliability. Learn more: Crossmatch.com

تقدم كروس ماتش حلولًا ريادية استجابة للتحديات الأمنية والهوياتية التي يتعرض لها مئات الملايين من البشر حول العالم. تم تصميم ديجيتال بيرسونا كنظام مركب للمصادقة على الهويات، حيث يضم مجموعة دقيقة من أدوات المصادقة والتحقق تتناسب مع المستوى المرتفع للمخاطر المتعلقة باستخدام هويات غير أصيلة. إضافة إلى ذلك، تضم حلول كروس ماتش لإدارة الهوية أجهزة متطورة وذات اعتمادية عالية لإدارة الهويات البيومترية، فضلًا عن البرمجيات المطلوبة لتشغيلها وتقديم أفضل نتائج ممكنة لأكثر التطبيقات حساسية وأهمية. تدعم حلولنا المؤسسات المالية والتجارية والحكومية وقطاع البيع بالتجزئة والأجهزة الأمنية والعسكرية بأدوات ذكية ومتطورة ومناسبة لاحتياجات العملاء المتغيرة. إن نجاحنا وريادتنا ومصداقيتنا وابتكاريتنا لهي نتائج ملموسة للتعاون بين موظفينا الثلاثمائة وعملائنا في أكثر من 80 دولة حول العالم. تواصل معنا الآن للحصول على إصدار تجريبي مجاني من خلال الرابط التالي
https://info.crossmatch.com/ar-ae/digitalpersona-composite-authentication-free-trial

---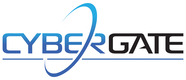 CYBERGATE is an Emirati establishment founded with an objective to provide solutions and services that would improve the overarching cyber security posture of UAE. We have the in-house depth and breadth of information and cyber security expertise required to respond to the most technical information security challenges related to both Information and Operations.
At CYBERGATE we designed our Security Intelligence Services to help our clients respond proactively to threats 24×7, delivering an even greater level of protection through CYBERGATE next generation SOC. We go beyond the regular MSSP offerings providing you with more than a SIEM managed service, our Security Intelligence Services includes IBM SIEM, active directory deception, anomaly detection, vulnerability scanning & management, detection & mitigation against any reconnaissance process, credential theft, or lateral movement, along with our global threat intelligence feeds and more.
---

Darktrace is the world's leading AI company for cyber defense. Created by mathematicians, the Enterprise Immune System uses machine learning and AI algorithms to detect and respond to cyber-threats across diverse digital environments, including cloud and virtualized networks, IoT and industrial control systems. The technology is self-learning and requires no set-up, identifying threats in real time, including zero-days, insiders and stealthy, silent attackers. Darktrace is headquartered in San Francisco and Cambridge, UK, and has over 30 offices worldwide.
---

Duo Security helps defend organisations against data breaches by making security easy and effective. Duo Beyond, the company's category defining zero-trust security platform, enables organisations to provide trusted access to all of their critical applications, for any user, from anywhere, and with any device. The company is a trusted partner to more than 10,000 customers globally, including Dresser-Rand, Etsy, Facebook, K-Swiss, Random House, Yelp, Zillow, Paramount Pictures, and more. Founded in Michigan, Duo has offices in Ann Arbor and Detroit, as well as growing hubs in Austin, Texas; San Mateo, California; and London, UK. Visit duo.com to find out more.
---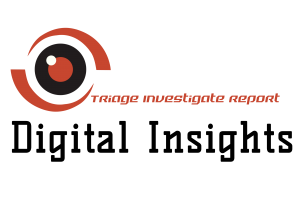 'USD$600b - the global cost of cybercrime has now reached as much as USD$600 billion - about 0.8% of global GDP'
Digital Insights is a leading digital security consultancy and implementation company that offers a comprehensive range of professional services with a focus on Digital Forensics, Incident Response, Cyber Threat Hunting and Penetration Testing.
Digital Insight is one of a few cybersecurity firms registered as a Mohammed Bin Rashid establishment SME, headquartered in the UAE, and with satellite offices in the Middle East, Africa and India.
The company is led by Mohammad Abdulla Sahail Alzaffin Al Mheiri, and our team consists of highly-skilled and experienced cybersecurity specialists who have a proven track record in helping organisations recover following a cyber-attack.
As the volume and sophistication of cyber threats increase so too has the demand for security services, and at Digital Insights we have developed a unique range of professional services based on industry best practises and more than 20 years hands-on experience working inside government organisations and large enterprises.
At Digital Insights we understand that security is based on trust, and that is why we focus on our client's needs while producing tangible results, developing effective strategies and designing high-quality solutions.
We work closely with customers across a wide range of sectors and verticals including government organisations, financial services and banking, Oil and Gas, telecom service providers, educational institutions to name just a few.
The guiding philosophy at Digital Insights is: Triage, Investigate and Report
Our certifications include:
Certified Cyber Forensics Professional
Computer Hacking Forensic Investigator
Offensive Security Certified Professional
Certified Ethical Hacker
CISA Certified information Systems Auditor
CISM Certified Information Security Manager
CISSP Certified Information Systems Security Professional
CompTIA Security+
---

With EgoSecure Data Protection, the German security specialist EgoSecure from Ettlingen has been the innovation leader in comprehensive data protection solutions since 2005. EgoSecure is the first vendor in the world to combine statistics and real-time analysis of the current security situation in the company and a complete endpoint data loss protection functionality in one solution. All this is tightly interconnected in one solution through one management console, one database, and one installation and administration concept. This guarantees fast installation and easy administration. User training is usually not necessary because most of the protection functions take place in the background. The goal of EgoSecure is to make users' work safe without losing productivity. All in keeping with the motto 'everything continues to run as before, but much safer'.
In 2012 we introduced the porcupine Egon as an integral part of our corporate identity. The porcupine resonates particularly well with our corporate philosophy, because it is one of the few animals on Earth that needs to fear no natural enemies due to its innovative defense strategy.
The spines are the longest in the entire realm of mammals and are of very different nature, so that they provide optimum protection to each body site.
Even much larger predators do not try to attack a porcupine, and if they try, well let's just say they won´t try again! And the same could be said of those who might try to attack our customers' data. However, porcupines are not unpleasant fellows though, quite the contrary. They are very easy to care for, need social contact and are playful. Towards their own they can re-orientate their spines so that they do not hurt them and they snuggle up in cold weather to keep each other warm. Our solution is designed the same way. Although it protects very effectively, it is are friendly to administrators and users. The administration is very intuitive and the protective measures take place in the background. This way the users are not disturbed whilst going about their daily work.
---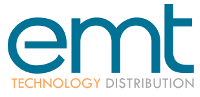 emt Distribution offers one of the best platforms that brings together vendors from varied disciplines within information security, cloud, virtualization and service management disciplines. With market intelligence and regular feedback from the Middle East region, emt Distribution knows what technology is best in demand and how to market your products in the region.
emt Distribution believes in providing the best products and services to its end users. Whether this means developing strategy for the best products in the region or training partners in all parts of the Middle East, we ensure the best experience for our customers when they choose our portfolio.
emt Distribution's Award winning "Magnitude Partner Program" has developed partners in various parts of the Middle East, Turkey, North, West Africa and parts of Asia develop significantly.
Partners in the region can benefit from:
Market development
Partner program development
Rebranding and Localization
Training
Sales and Marketing platforms
Business development and technical teams on the ground
---

FireEye is the intelligence-led security company. Working as a seamless, scalable extension of customer security operations, FireEye offers a single platform that blends innovative security technologies, nation-state grade threat intelligence, and world-renowned Mandiant® consulting. With this approach, FireEye eliminates the complexity and burden of cyber security for organizations struggling to prepare for, prevent, and respond to cyber attacks. FireEye has over 7,700 customers across 103 countries, including more than 50 percent of the Forbes Global 2000.
---

Fireware is a specialised information security solution provider based in EMEA. We strive to deliver the highest-quality service to the business and its people. To us, "quality" means providing efficient, reliable and secure networks to our customers accompanied by our people-to-people post-sales support services. Fireware has local support available for the best of the technologies worldwide to protect the information. We are committed to provide our clients with the best-in-class solutions. This is why Fireware always partners with the world leading vendors. Our partners are carefully chosen based on their technology advancement, financial stability and strong support channel.
People, technologies and organizations all are measured by the services they provide, and we believe that even the best technology in the world has to satisfy its users' needs. Fireware is committed to customer satisfaction as an essential element of designing our solutions. Packed with this culture in mind, we provide the following services: Offensive Security, Defensive Security, Anti-Malware, Forensics, System Integration, System Administration, Programming, Continuous Support.

We implement our own methodology, ADAM, a proven mechanism for securing networks and optimising information security across all business verticals. The key to ADAM success is addressing the overlooked areas of the overall process of securing information. With over a 100 years of combined info ration security experience, we have identified four common mispractices: the misunderstanding of the security needs, the lack of efficient decision making process, both resulting the wrong action to overcome the residual security threats, and last but not least the inexistence of overall security posture monitoring and interconnected incident response. For more information about ADAM, please visit our solutions page:
www.fireware.com
.
---

Forcepoint is transforming cybersecurity by focusing on what matters most: understanding people's intent as they interact with critical data and intellectual property wherever it resides. Our uncompromising systems enable companies to empower employees with unobstructed access to confidential data while protecting intellectual property and simplifying compliance. Based in Austin, Texas, Forcepoint supports more than 20,000 organizations worldwide. For more about Forcepoint, visit www.Forcepoint.com and follow us on Twitter at @ForcepointSec.
---

From the start, the Fortinet vision has been to deliver broad, truly integrated, high-performance security across the IT infrastructure.
We provide top-rated network and content security, as well as secure access products that share intelligence and work together to form a cooperative fabric. Our unique security fabric combines Security Processors, an intuitive operating system, and applied threat intelligence to give you proven security, exceptional performance, and better visibility and control--while providing easier administration.
Our flagship enterprise firewall platform, FortiGate, is available in a wide range of sizes and form factors to fit any environment, and provides a broad array of next generation security and networking functions. Complementary products can be deployed with a FortiGate to enable a simplified, end-to-end security infrastructure covering:
Network security
Multi-Cloud security
Web Application Security
Email security
Advanced Threat Protection
Secure Unified Access
Endpoint security
Management and Analytics
Fortinet ranks #1 in the most security appliances shipped worldwide and more than 350,000 customers trust Fortinet to protect their businesses. Our market position and solution effectiveness have been widely validated by industry analysts, independent testing labs, business organizations, and media outlets worldwide. We are proud to count the majority of Fortune 500 companies among our satisfied customers.
Fortinet is headquartered in Sunnyvale, California, with offices around the globe. Founded in 2000 by Ken Xie, the visionary founder and former president and CEO of NetScreen, Fortinet is led by a strong management team with deep experience in networking and security.
---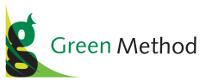 Green Method is a leading specialist Information Security Services provider in the UAE. Green Method was established in the UAE in 2008.

Over the years, Green Method has assisted various clients in Banking & Financial Services, Government, Utilities, Hospitality, Transportation, Retail and large & medium enterprises in multiple services offerings and has built an extensive clientele in the region.

Green Method provides a wide range of Consulting Services, Testing Services, Training and Solutions in this domain. Green Method recently launched Managed Security Services in Dubai through its subsidiary Green Sentries.

Green Method had been pioneering the cause of evangelizing the information security best practices in the country and has executed a number large and small turnkey projects for some of the leading organizations here. Green Method had been in the forefront in assisting the organizations to be aligned with the evolving security standards.
Green Method has shown exemplary efficiency in enhancing the security posture of the organizations, and that too within their stringent budgets, resulting in continuous, repeated engagements. Our prestigious list of customers includes some of the major names in the region in the financial, government and other sectors.
Green Method partners with the world majors in the domain. Our Partner Veracode provides the world's leading Application Risk Management Platform and has been ranked # 20 among the Forbes list of promising companies. Green Method has several other partnerships with leading providers like Mimecast, Wombat, Groundlabs, that has helped achieve the significant growth witnessed in the recent years.
---

Our mission is to help companies discover cardholder and sensitive personal data on their computer systems. Our software helps companies to prevent hacks and security breaches that result in the theft of employee and customer information.
Our software is being trusted by over 2,500 companies across 80 countries. By securing their data with our products it helps companies comply with important information security standards such as the Payment Card Industry Data Security Standard (PCI DSS) and the General Data Protection Regulation (GDPR).

At Ground Labs we are committed to continually maintaining high levels of customer satisfaction, we provide solution-oriented technical support 24 hours a day Monday – Friday.

If you would like a free trial of our software please visit www.groundlabs.com

Our enterprise-ready software is the complete solution for the identification, remediation and monitoring of sensitive personal data across your entire network. We find more data types and support more platforms than anyone else. Using in-built scheduling and real-time alert features, keeping your data secure will become just another one of your company's Business-As-Usual practices.

Search all the major locations personal data might be stored including, databases, documents, emails, deleted files, memory, disks, shadow files, cloud storage, servers and more.

Find over 200 personal identifiable data types including 95 relevant to The General Data Protection Regulation (GDPR). Identifies stored bank account numbers, SWIFT Codes, IBAN. Over 50 types of National ID supported across 28 EU countries.

Support 7 different platforms - Windows, Mac, Linux, Solaris, FreeBSD, HPUX, and IBM AIX. In addition to this, we also support EBCDIC mainframe storage formats.

Remediate We help you take action to secure the information found. Our remediation process includes permanently deleting the data so it's unrecoverable, safely relocating the information to a secure location of your choice or modifying the data so that anything sensitive is removed without impacting the surrounding data.

Monitor through powerful reporting, quickly sees where the sensitive data is stored and what departments or teams have access to it.
Don't let hackers turn your company into the next headline.
Discover your sensitive data today.
For further information please contact or visit us on:
W: www.groundlabs.com marketing@groundlabs.com
T: +44 203 137 9898
---

Help AG provides leading enterprise businesses and government organizations across the Middle East with tailored Cyber Security Assurance services and solutions that addresses the most diverse and complex requirements. Founded in Germany in 1995, we have been present in the Middle East since 2004 and have firmly established ourselves as the region's leading cyber security advisor.

Our Cyber Security Analysis Division offers essential security services which are imperative to uncovering security vulnerabilities that would otherwise go unnoticed. We offer extensive technical expertise in delivering Penetration Test, Detailed Web Assessment, Mobile Application Hacking, Social Engineering, and Source Code Review services, to guide our customers' security investments so that they can best secure their information, data, and assets.

Help AG's offering for Information Security Governance and Compliance is based on our unique Governance & Assurance Framework, which ensures that information security follows a risk based and information centric approach, to meet an organization's specific needs and compliance requirements.

Our Cyber Security Operations Centre (CSOC) which is staffed by top-level security analysts; offers monitoring, analysis and interpretation of security events occurring within your infrastructure 24 hours a day and 7 days a week. Help AG Managed Security Services (MSS) is designed to detect, analyze and respond about security threats, malicious, abnormal and unauthorized behavior as well as anomalies and deviations in trends and baselines specific to your organization.

Help AG's Incident Response service allows you to recognize an incident, evaluate the associated risks, and determine the most effective approach to remediate the incident. Our approach to incident response enables you to position your organization a step ahead of any incident.

We value our customers' privacy and although local data collection is a must, we handle this in the most secure way possible by our unique service offering which ensures that data does not leave the customer's environment.
---

Innovative Solutions (IS) is a specialized professional services company, establish in 2003 in Riyadh, Saudi Arabia. The company is managed by competent IT professionals with extensive local IT experience in Financial, Healthcare, and IT services industries. Our strategy is to provide our clients with a consultative approach to address their business requirements while maintaining an acceptable level of information security.
Innovative Solutions (IS) is a Gulf-based company with a headquarter in Riyadh, Saudi Arabia, and branches in Jeddah, Khobar, Dubai and Abu Dhabi in UAE. Since its beginning, IS has demonstrated a solid commitment to the development of Cyber Security market. Its quality products, solutions and services aimed at long-term relationships with its satisfied clients who have contributed to growing IS into a major player in Cyber Security within the region.
Our whole philosophy revolves around customer satisfaction. Using innovative ideas, we provide best of breed solutions matching or exceeding our valued clients' expectations.
Our Vision
Our vision is to become the leading Cybersecurity company in the GCC by 2020.
Our Mission
Our mission is to enable our clients to secure their business through innovative ideas, trusted advice, technical knowledge and quality of service. And to build a great place to work for, that attracts, develops and retains great people.
---
Look in any organization today and you will find a hard-working group of individuals tasked with the near impossible: navigating an increasingly complex IT environment while securely delivering virtually zero downtime. This is the IT Team. And Ipswitch helps them shine.
Ipswitch IT and network management software WhatsUp® Gold provides secure control over business transactions, applications and infrastructure. The editor's unified infrastructure and applications monitoring software provides end-to-end insight, is extremely flexible and simple to deploy. The vendor's information security and managed file transfer solutions MOVEit® and WS_FTP® enable secure, automated and compliant business transactions and file transfers for over 1 million end users in 170 countries. Ipswitch solutions support a range of environments including on-premise, hybrid and public or private cloud, via perpetual and subscription licensing. Ipswitch solutions meet the highest commercial and government data security requirements and are PCI, HIPAA and GDPR compliant. Ipswitch products deliver the outstanding value proposition most sought by the IT teams that depend on them: powerful tools that are easy to use with a low cost of ownership.
With over 25 years of experience and tens of thousands of customers around the world, Ipswitch helps make its customers successful by understanding and delivering on their IT needs through a 115,000-member online community.
Galway, Ireland is home to Ipswitch's EMEA Centre of Excellence which includes cloud operations research and development, sales and technical support teams. The office provides technical and sales support to in-country partners and customers across Europe as well as central support for the company's in-country teams across Germany, U.K., Netherlands, France, Italy and the Middle East.
Ipswitch is a privately held company with offices throughout the U.S., Europe, Asia and Latin America. The company is a Microsoft co-sell ISV Partner, a Cisco Preferred Solution Partner and a VMware Technology Alliance Partner.
---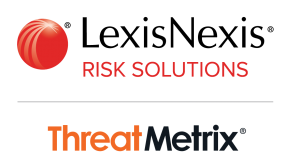 LexisNexis® Risk Solutions leverages comprehensive digital and physical identity intelligence, machine learning and advanced big data analytics to accelerate risk management decisions and fortify fraud defenses for global businesses in over 100 countries. Our solutions combine innovative technology and intuitive analytics with more than 78 billion data records augmented by the digital identity coverage of the ThreatMetrix® Digital Identity Network to deliver a concise 360-degree view of risk at any point in the customer lifecycle. By correlating and consolidating the complex and ever-changing attributes that make up a consumer or business identity, LexisNexis Risk Solutions provides robust, actionable risk insights enabling secure and seamless transactions while limiting friction intelligently across every channel via a multi-layered approach. For more information, please visit
www.risk.lexisnexis.com
.
---

Malwarebytes proactively protects people and businesses against dangerous threats such as malware, ransomware and exploits that escape detection by traditional antivirus solutions. Malwarebytes completely replaces antivirus solutions to remove the personal obstacles and business interruptions caused by modern cybersecurity threats. More than 10,000 businesses and millions of people trust Malwarebytes innovative machine-learning solutions and global team of researchers to identify emerging threats and to prevent and eradicate malware that antiquated security solutions miss and leave behind.
Malwarebytes founder and CEO Marcin Kleczynski started the company to create the best disinfection and protection solutions to combat the world's most harmful Internet threats. Marcin was recently named "CEO of the Year" in the Global Excellence awards and has been named to the Forbes 30 Under 30 Rising Stars of Enterprise Technology list and the Silicon Valley Business Journal's 40 Under 40 award, adding those to an Ernst & Young Entrepreneur of the Year Award.
For more information:
https://www.malwarebytes.com/business/
---

ManageEngine crafts comprehensive IT management software for all your business needs. We have complete and easy solutions for even your most difficult IT management problems, from keeping your business safe, to ensuring high availability, to making your users happy. We're bringing IT together so you don't have to.
---

McAfee is the device-to-cloud cybersecurity company. McAfee creates business and consumer solutions that make our world a safer place for the benefit of all. Large businesses can optimize their security investments and proactively protect their most important assets with our integrated, automated security platform. The McAfee approach to providing orchestrated security has become the de facto standard for enterprise security, with solutions to protect the entire infrastructure—endpoints, network, web, mobile, embedded devices, and cloud. Our solutions also help enterprises manage risk and meet regulatory, industry, and internal compliance demands more effectively and efficiently. IT professionals use our methodology—from policy creation to protection strategies to compliance reporting—to determine the right level of security for their organizations. In 2018, McAfee acquired Skyhigh Networks, a leader in cloud security.
---

Micro Focus is a global software company with 40 years of experience in delivering and supporting enterprise software solutions that help customers innovate faster with lower risk. Our portfolio enables our 20,000 customers to build, operate, and secure the applications and IT systems that meet the challenges of change. We are a global software company, committed to enabling customers to both embrace the latest technologies and maximize the value of their existing IT investments.
---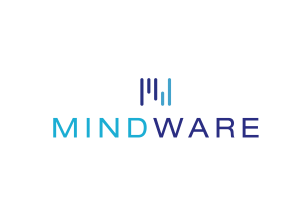 As the leading distributor of finest IT products in the Middle East and Africa, Mindware's extensive portfolio includes top-gun global brands reaching out to over 3,500 resellers across more than 25 countries. Mindware's comprehensive offering includes a selection of networking, security, and storage leading brands such as Citrix, DellEMC, Juniper, Microsoft, McAfee, Polycom, and Veritas. As part of its VAD methodology, Mindware also offers supplementary value-added services to its reselling partners including pre-sales consultancy, implementation services, local technical support, marketing enablement tools, and multiple channel-enabling programs. Headquartered in Dubai UAE since 1991, Mindware has been uncompromisingly serving its customers for more than quarter-century of successful presence in MEA. For more details, visit www.mindware.ae, www.mindwarecloud.com
---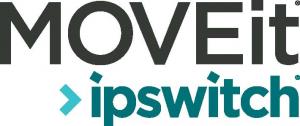 ---

Netskope is the leader in cloud security. Using patented technology, Netskope's cloud-scale security platform provides context-aware governance of all cloud usage in the enterprise in real-time, whether accessed from the corporate network, remote, or from a mobile device. This means that security professionals can understand risky activities, protect sensitive data, stop online threats, and respond to incidents in a way that fits how people work today. With granular security policies, the most advanced cloud DLP, and unmatched breadth of workflows, Netskope is trusted by the largest companies in the world. Netskope — security evolved. To learn more, visit our website.
---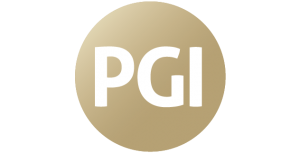 PGI is a specialist British cyber-security company. We help our clients build their in-house cybersecurity capability through consultancy, assurance and training.
PGI's Cyber Academy builds technical cybersecurity skills using UK government-certified courses and a powerful, immersive cyber range. We address skills shortages – creating new cyber security staff through reskilling, and helping practitioners develop advanced skills. Government agencies – including SAMA and CBK – and banks in six Middle Eastern countries have used PGI to reskill, train and certify staff for SOC, penetration testing, forensics, incident response and consultancy roles. Government and academic institutions in the Middle East, Europe and SE Asia have also chosen us as a training partner. And CISOs recently named PGI 'Most Effective Training Provider' in the AKJ Associates 'Who Secures the UAE' report (https://www.cyberviser.com/who-secures-the-uae-report).
PGI has worked with its corporate, critical infrastructure and government clients in the EMEA region to develop their security functions including Security Operations Centres (SOCs), Cyber Threat Intelligence Teams (CTIs), and Cyber Security Incident Response Teams (CSIRTs). We designed roles and operational processes, and advised on selecting, implementing and tuning technology solutions.
We offer a full range of cybersecurity services. We are accredited to design and implement IS management systems ranging from ISO27001 to Cyber Essentials according to business need and maturity. Our penetration testing and incident response services are approved by the UK government and registered through the CREST scheme. Our experienced consultants bring current operational experience of government and commercial cybersecurity best practice and risks.
---

Recorded Future delivers the only complete threat intelligence solution powered by patented machine learning to lower risk. We empower organizations to reveal unknown threats before they impact business, and enable teams to respond to alerts 10 times faster. To supercharge the efforts of security teams, our technology automatically collects and analyzes intelligence from technical, open, and dark web sources and aggregates customer-proprietary data. Recorded Future delivers more context than threat feeds, updates in real time so intelligence stays relevant, and centralizes information ready for human analysis, collaboration, and integration with security technologies. 91 percent of the Fortune 100 use Recorded Future.
---

SABSA, the world's leading free-use and open-source Security Architecture development, management method and framework is changing the Enterprise Architecture landscape. With SABSA Chartered Security Architects in over 50 countries around the world, SABSA is transforming Information Security, Risk Management, and even Compliance & Audit, into 'Centres of Business Enablement'.
SABSA does not start with technical matters but focuses on the creation of models and frameworks to enable business opportunities while remaining within the risk appetite of real stakeholders, establishing real traceability from business requirements to solutions.
SABSAcourses are the foremost global provider of Accredited SABSA Training, with training locations
spanning Europe, The Middle East, Africa, North America and India. Our diverse range of training and
consulting options allow for an Enterprise Security Architecture solution for organisations of all sizes
and levels of maturity.
---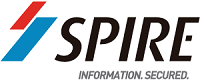 Spire Solutions is the region's leading distributor of information security solutions and services. The company has exclusive distribution agreements with the world's best-known security vendors. The key to Spire's success is in bringing niche solutions to the market that do not create one problem while solving others. The company works with a selective range of technology partners, while leveraging its channel partnerships to help organisations build and maintain a secure, compliant and more confident operation.

Spire further provides an array of services that include governance, risk and compliance, malware audits, threat hunting, breach readiness assessment, vulnerability assessment, penetration testing, web application security testing, security design and architecture review, and security operational support. Additionally, Spire provides training and education on the use of its hardware and software solutions.
Spire's strategic focus is to continue to anticipate and identify the challenges faced by organisations, and proactively provide effective solutions to help to improve security while optimising resource utilisation.
---

Thales eSecurity is a leader in advanced data security solutions and services, delivering trust wherever information is created, shared or stored. We ensure that company and government data is secure and trusted in any environment – on premise, in the cloud, in data centres and in big data environments – without sacrificing business agility. Security doesn't just reduce risk, it's an enabler of the digital initiatives that now permeate our daily lives – digital money, e-identities, healthcare, connected cars and with the internet of things (IoT) even household devices.
Thales eSecurity provides everything an organization needs to protect and manage its data, identities and intellectual property and meet regulatory compliance – through encryption, advanced key management, tokenization, privileged user control and meeting the highest standards of certification for high assurance solutions. Security professionals around the globe rely on Thales to confidently accelerate their organization's digital transformation. Thales eSecurity is part of Thales Group.
---

---