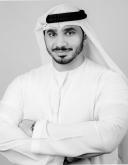 Hussain AlKhalsan, Chief Information Security Officer, ZAND
Hussain Al Khalsan joined Zand as Chief Information Security Officer (CISO) in June 2019. In his role, he overseas and manages the Cyber Security Programme of Zand. He is a seasoned professional with 15 years of experience in IT Security, Information Security and Cyber Security purely in the banking and financial services industry.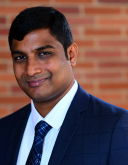 Rajesh Yadla, Head of Information Security, Alhilal Bank
Rajesh has almost 15 years of experience in information security and technology risk management. He is heading the information security function in Al Hilal bank and responsible for protecting information assets in on-premises and cloud from external and internal threats. Before joining Al Hilal, he worked in Group42 to establish the information security... function in the organisation. Prior to this, he worked as Head of International Information Security at FAB and was responsible for managing information security for FAB's 12 international branches. He holds a dual EMBA degree from the University of California Los Angeles & the National University of Singapore, and carries several industry-recognised certifications on cyber and information security like CISSP, CISA, ISO27001(LA) and CDPSE. Outside work, he enjoys travel, playing cricket and chess. Cyber Security is like the breaks in the car. It slows you down, but it also makes it possible for you to go lot faster – Dr. Gary Hinson more
Shafiullah Ismail, VP, Cybersecurity & Risk, Mubadala Capital
Shafiullah Ismail is an Information Security professional (Cloud & Security transformation expert) working with Mubadala Capital, a leading global investments firm. Shafiullah is passionate about transforming security as business enabler through number of digitization initiatives. During his 16+ years in the cyber security industry, Shafiullah has worked with... many technologies in different positions from technical to management. He was a driving force in some of the key cyber security strategies and has managed a portfolio of mission critical cyber security projects and initiatives. Shafiullah is also a frequent speaker at many Cyber Security conferences. He is a member of several security professional organizations including ISACA, CSA, ISC2 and other security industry forums. Shafiullah holds a Computer Science & Engineering degree and industry recognized CISSP, CISA, CISM, CGEIT, TOGAF9, CCSK certifications. He has won several awards and to name few, the CISO 2021, IDC Top 10 technology leader award held in Dubai, UAE. more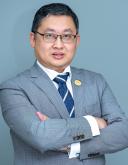 Aloysius Cheang, Chief Security Officer, Huawei UAE
Aloysius Cheang is currently the Chief Security Officer of Huawei UAE responsible for driving the company's cybersecurity vision of building a safe and secure intelligent connected digital world in the UAE and Islamic nations globally. He is also a Board Director for US-based (ISC)2, as well as UK-based cyber leadership think tank, the Centre... for Strategic Cyberspace + International Studies (CSCIS). In his career spanning over 22 years, Aloysius had delivered direct business values in strategic, complex, multi-year and multi-million-dollar technology and cyber program for Global 500 organizations worldwide while managing large multi-cultural, multi-disciplinary team spread across 5 continents and 4 major time zones time after time. Prior to his current appointment, Aloysius was a Co-Founder and Managing Director for Cloud Security Alliance Asia Pacific (CSA), the Worldwide Head of Security for Vodafone Global Enterprise and a Security Practice Leader with PricewaterhouseCoopers Singapore, having started his career with DSO National Laboratories in Singapore focusing on Defence R&D. As a globally recognized cybersecurity expert, Aloysius defined the term "Cybersecurity" having authored ISO/IEC 27032 "Guidelines for Cybersecurity" and his professional perspectives are highly valued by major international media such as the BBC, Times, Wall Street Journal, ZDNet, ISMG, MSN News, CXO Insights, Teletimes International, Xinhua News, SCMP, Phoenix Media, The Hindu, The Nation, Bangkok Post, Economic Times Daily, China Times, The Straits Times, ChannelNewsAsia, Zawya, The National, Gulf Business and Al Bawaba. more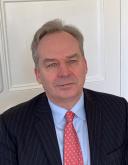 Ben Kite, Senior Defence, Intelligence, Security and Cyber Adviser, Kearney
Ben Kite was commissioned into the British Army's Intelligence Corps in 1990, retiring in April 2022 as a Major General. During his thirty-two year career he conducted intelligence and Security operations both in the UK as well on deployments to Germany, Belize, Bosnia, Kosovo, South Africa, Iraq and Afghanistan. He also worked on Defensive Cyber issues, most noticeably... as an embedded officer within US Cyber Command from 2014-16 where he drafted strategies dealing with cyber training and the defence of US critical national infrastructure. Ben is currently working as a Defence, Security and Cyber adviser for the strategic consultancy firm Kearney which is based in Abu Dhabi. He studies military history in his spare time and has published three books on the Second World War, as well as being elected a Fellow of the Royal Historical Society. more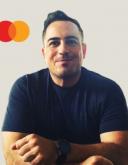 Philippe Lopez, Regional Chief Security Officer, Mastercard
Philippe has deep security, resilience and technology domain experience, with over two decades spanning industry and government in highly sensitive and secured ecosystems across multiple global jurisdictions.
Philippe is currently the regional Chief Security Officer for Mastercard, working to protect his work colleagues and the payments ecosystem for 80+ countries... across the Eastern Europe, Middle East & Africa region. Prior to this, Philippe helped a premier global banking business achieve proven persistence through unprecedented disruption events, in a crown-jewel region. As the Head of Cyber & Resilience for HSBC Commercial Banking across Asia Pacific, he helped protect the business ecosystem, and the sustainment of operations through wide-scale social unrest and the COVID-19 pandemic. Prior to this, Philippe gained priceless experience in the greenfields build-out of South Africa's first Digital Bank - Tyme Bank. Philippe was a key member in a handful of security professionals ensuring the licensing and launch of the bank (now with over 2 million customers). Philippe's strong experience is set on a rock-bed of professional qualifications, examples include a Bachelor of Engineering (USyd), CS50B Computer Science (Harvard) and Computer Forensics (RIT). Philippe holds United Nation's certifications in security, and advanced diplomas in Intelligence & Security. more
Vikalp Shrivastava, Global CISO, Kerzner International
Vikalp Shrivastava carries over 22 years of experience into different technology leadership roles and currently holds the Global CISO Role for Kerzner International, based in Dubai, UAE.
Vikalp worked for multibillion dollar casino resort... organizations in Macau, such as Wynn Resorts and Melco Entertainment Ltd, as Group Head of information security, where he lead large teams of security professionals, He drove the initiative of ISO27001 in this organization and turned the organization the first ever ISO27001 certified casino resort organization in the world in 2009, it was a role of CISO and helped him to understand many different areas of information security challenges from internal and external risk factors.

Vikalp also lead large cyber-attack protection companies and vendors as head for APAC in his past and worked with several different industries such as news media, Banks, Telecoms, Oil & Gas, technology and critical infrastructure companies etc. Vikalp is a well-known name in the information and cyber security world as leading thought leader. more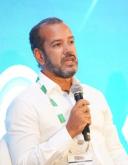 Hussein Shafik Bahgat, Regional Information Security Risk Officer (CISRO), Africa and Middle East & UAE, Standard Chartered Bank
Hussein is an Information and Cyber security professional with more than 25 years of experience. He Joined Standard Chartered Bank in 2015 as the Regional Head of Information Security for Africa, Middle East & UAE. He has managed Information... security in multiple financial organizations where he has assisted to develop Information security improvement programs around security standards such as PCI-DSS, ISO27001, NIST, NESA IA and COBIT. Hussein is a member of many financial industry collaboration groups, formal banking committees and associations around the region that are focused on cyber security intelligence, regulatory development and Cyber security maturity. He is a passionate Cyber crime fighter who believes in fighting cyber crime through transparency and collaboration within the banking industry and is one of the founding members of the UAE Cyber Intelligence sharing platform TASHARUK. Hussein graduated from Solvay Brussels School in Belgium. more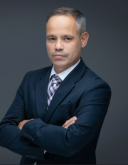 Renato de Castro, Executive Director, RMA Advisory
With over 20 years of experience as a global executive across Asia, the Americas and Europe, Renato de Castro is one of the foremost Smart City Experts and Metaverse shapers. A world-renowned speaker, he has delivered keynotes internationally on Smart Cities, AI, the Internet of Things, and Innovation. He is co-author of the revolutionary Neural Smart City... Model, which conceptualises the complex connections across Smart Cities to help Governments and Developers build more cohesive, connected communities, increasingly important as these move into the Metaverse. He has a forthcoming book building on the theories first developed in The StartUp City: A New Era of Smarter Cities (2019). De Castro has lectured across three continents on urban development, innovation and globalisation strategies. During COVID-19, De Castro served as a Task Force Coordinator for the Italian government. He is currently Ambassador for Rio Operations Centre and Smart City Advisor at Unidroit Rail Working Group. De Castro is also Executive Director at RMA Advisory, advising the most senior stakeholders in the Middle East. more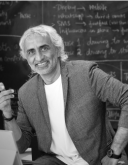 Cumai A. Housn, Co-founder, Biennale.io
Transformational leader in the data-driven Marcomms industry, Cumai is the co-founder of Biennale.io, a global, community-driven art and culture metaverse, an ecosystem for artists and art enthusiasts that leverage the power of future blockchain and distributed computing technologies. Equipped with big data, data science, and design thinking skill sets, he spearheaded... the transformation journey of C2 Native, the leading data-driven communication agency in the MENA region. He recently joined ADPF as a Digital Transformation Architect to help in the change from traditional communication to a hi-tech, hyper-personalized, data-driven communication model that leverages technologies to provide the ultimate customer experience. His futurist mindset and strong tech qualifications enabled Cumai to provide businesses in the private and government sectors with visionary guidance and leadership over more than 25 years. more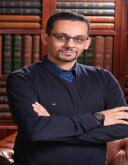 Ramy AlDamati, Co-Founder / Chief Strategy Officer (CSO), AlBrza
Eng. Ramy AlDamati is a Cybersecurity & Blockchain expert holding master's degrees in Information Security from University of Hertfordshire. He has 18 years' experience in the field with a strong focus on smart and resource efficient systems. During those years, he has worked in multiple International Cybersecurity vendors like... (PaloAlto Network, FireEye & Kaspersky Lab ). Presently, he works as Chief Technology Officer at GloryThink Group and is involved in several research collaborations with international Blockchain & Financial Entities as well as academic partners.​

​As a Co-Founder of (AlBrza), the Emirati Platform and the first of its kind, brings together future initiatives to align with the UAE vision and directives of the government in to materialise the UAE Government Centennial Plan (2071). His aim is to make it the Only Arab Platform focusing in Emerging Technology & Entrepreneurship. And for his ambition to make the cryptocurrency ecosystem safe and secure, he founded TrustyCrypto.

​Eng. Ramy AlDamati is also an expert & Certified Trainer in emerging technologies delivering Training, Consulting & Implementations on FinTech, IoT, CyberSecurity, Blockchain/Cryptocurrency, EdTech, RPA & AI. His courses in (AR & EN) delivered to many local and international organizations helped raise awareness to all levels of people.

more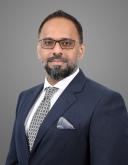 Zaheer Shaikh, Chief Information Security Officer, Al Maryah Community Bank LLC
Zaheer Shaikh is the Chief Information Security Officer (CISO) of Al Maryah Community Bank LLC, with 22 years of experience as an Information Technology (IT) professional with strong expertise in IT management, Information, Cyber Security, and IT enterprise architecture. Being a founding team member of the bank Mr. Shaikh has been demonstrating expertise in establishing... and implementing large information security and cybersecurity programs. Has designed and implemented an automated tool-based vulnerability management framework that continuously monitors and detects Cyber threats and vulnerabilities. He has also performed evaluations and selection of IT security tools and successfully implemented IT security systems to protect the availability, integrity, and confidentiality of critical business information and assets. Mr. Shaikh is a multi-certified C-suite IT security and operations leader and is an alumnus of the Great Lakes Institute of Management and Harvard University. In past, he has worked with multinational banks like Barclays, Deutsche Bank, and Mashreq and has successfully delivered critical digital transformation and security programs. more
Michael Byrnes, Director, Solutions Engineer iMEA, BeyondTrust
Michael Byrnes is the Director, Solutions Engineer iMEA for BeyondTrust. He has acquired a wealth of cyber security experience in a number of engagements over the last 10 years with a diverse set of IT companies across the Middle East. Thanks to his various roles as a security consultant, a systems engineer or within pre-sales, he gained extensive expertise in network... and information security, architecture design and virtualization. Within his current position at BeyondTrust, Michael manages the solution engineers' team in the Middle East, India and Africa. With his group, he engages and advises partners, customers and prospects in their Privileged Access Management (PAM) strategy to secure and manage their entire universe of privileges. more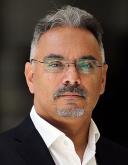 Hamid Qureshi, Territory Sales Manager, Middle East & Africa, Entrust
Hamid Qureshi is directly responsible for the Entrust Data Protection Solution business in the Middle East. Hamid's primary focus is to cultivate existing relationships with key customers and expand into new areas leveraging the expanded data security portfolio of Entrust. Hamid has over 20 years' experience of helping organisations, across all industry... verticals, solve their complex IT requirements. He has been part of and led successful sales teams both at Entrust and previously at Hewlett Packard Enterprise. In his spare time Hamid enjoys playing football and is a keen golfer. more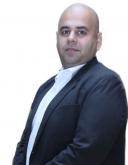 Kapil Matta, Regional Manager, Enterprise - MEA, Malwarebytes
A postgraduate in Business (Finance & Economics) from Auckland University of Technology, New Zealand, with a bright academic profile and an illustrious career in Banking, Risk Management & Technology Consulting. Kapil is a self-starter with strong mentoring, teamwork and inter-personal skills and high adaptability to new challenges, as demonstrated by successful... transitions across functions.
He possess over 15 years of spread across business management, sales & distribution, project management, risk, operations and service delivery.
Kapil has assisted several clients in risk assessments and cyber security technology solutions recommending implementable solutions for future scalability. He is an active speaker, director with ISACA UAE Chapter and member of several industry bodies.
His areas of interest include addressing Cyber Security Consulting, Leadership Challenges, Risk Management Modelling, building business through Social & Digital Media Marketing and Branding. more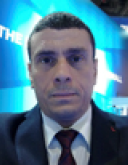 Bader Shaath, Solutions Engineer, Cloudlfare
Bader is Solutions Engineer at Cloudflare, the leading performance and security company helping to build a better Internet. Chris focuses on helping companies become faster and more secure online. Every day, Bader helps companies transition from traditional, on-premise systems to a cloud-based security solution.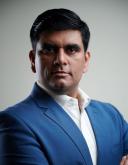 Gopan Sivasankaran General Manager – META, Secureworks
Mr. Gopan has over eighteen years of information security experience on various roles ranging from security analyst, implementer, consultant, architect and various leadership positions.Being the first employee of Secureworks Middle East, Gopan is onto his 9th Year in Secureworks leading the business in the META region.He holds Bachelor of Technology in IT and also... he is an ISO 27001 Lead Auditor and CISM.He has worked for several multinationals in his career with the likes of CSC, HCL, Wipro etc. On his information security journey, he has supported clients across verticals – Financial, Military, Govt, Manufacturing, Energy etc in different geographies such as India, Middle East, Europe and US. He has spoken in several forums on information security and other relevant subjects. He has done information security awareness sessions at the corporate level and at universities. As a pastime hobby, he writes self-help blogs, gives motivational talks and is passionate about being a life coach. more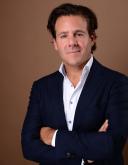 Sam Clever, CEO & Founder, Nostraverse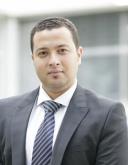 Nabil Bousselham, Team Lead Solutions Architecture, EMEA North & Middle East, Veracode
Nabil Bousselham is Team Lead Solutions Architecture, EMEA North & Middle East at Veracode. In this role, Nabil works with Veracode's enterprise customers in the EMEA region to support them integrate application security testing techniques in their SDLC / DevOps teams and implement mature AppSec programs. Nabil has been in the IT industry for 18+ years now and... has long experience in the software supply chain, SDLC management, quality assurance and security of software applications. more