Martin Sivorn, Head of Cyber Security, UK Government Digital Service
Martin is an experienced Head of Cyber Security with a proven track record in building teams, driving outcomes and delivering digital transformation in a hands-on and strategic capacity. He is currently the Head of Security at Government Digital Service, a role he has held since the beginning of 2018. In this position, Martin is responsible for ensuring that... the Government's digital services such as GOV.UK and Verify are safe and secure for all UK citizens, alongside working with other government agencies as part of a coordinated approach to protect the UK from cyber attack and deliver the national Cyber Security Strategy. Prior to this, Martin held a number of positions in information security, most recently Head of Cybersecurity at the Financial Times Group. Here, Martin managed the strategy, budget responsibility, execution and leadership of Cyber Security globally across the Financial Times Group. more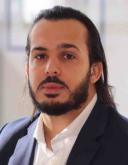 Ashraf Aboukass, Global Head of Security Architecture, Schroders
Ashraf has over 15 years' experience in the industry and has worked in an number of sectors including finance, transport and broadcasting. Ashraf left BAE Systems in 2016 as a Cyber Security Consultant where he worked with a number of high profile organisations such as SWIFT and Talk Talk on technical engagements post high profile cyber security incidents. Ashraf... studied for his Software and Security Engineering MSc at the University of Oxford. He is currently the Global Head of Security Architecture, he is responsible for security testing, security consultancy and security architecture functions. more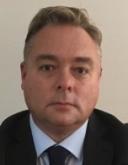 Phillip Davies, Director of Anti-Piracy, Sky
Phillip holds a Masters in International Criminal Justice and is Director of Anti-Piracy for Sky UK & Ireland leading efforts to tackle digital piracy affecting Europe's largest broadcaster. Phillip, a former Head of Hi-Tech Crime for UK law enforcement, is a fellow of the British Computer Society and Chartered Institute of IT and a fellow... of the Security Institute. Phillip is also Vice President for the pan European and Middle East leading trade association tackling piracy - the Audio-visual Anti-Piracy Alliance (AAPA), and is Chair of the UK Intellectual Property Online Group whose members include law enforcement, private industry and government. Phillip was formerly Head of Cyber for Sky, Chief Information Security Officer for Bango and is currently an advisor to the board for Centrality as their advisory Chief Information Security Officer. more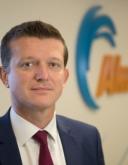 Richard Meeus, EMEA Director of Security Technology and Strategy, Akamai Technologies
Richard is Akamai's EMEA Director of Security Technology and Strategy. With over 20 years' experience, Richard is responsible for designing and building secure solutions for some of the world's most influential organisations. Starting out as a hardware engineer, his career has progressed alongside the tech industry as a whole, transitioning from a hardware to... a software focus. Richard is an industry expert in cloud computing, enterprise software and network security. During his time at Akamai, Mirapoint and Prolexic, he has had a strategic role across a broad range of projects, including the transformation of the UK's largest corporate email implementation, and the deployment of DDoS solutions for multinational organisations to protect critical infrastructure and sensitive data. He is a chartered member of the BCS and CISSP, and is a thought leader in the industry more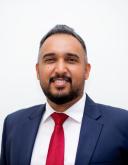 Suresh Nair, Chief Information Security Officer – MENAT, GE
Suresh is currently Chief Information Security Officer - Middle East, North Africa & Turkey (MENAT) at GE Global, a position he has held since 2018. In this role he is responsible for defining Cyber Security strategy for MENAT region and providing strategic leadership to IT Security related projects & initiatives. Suresh supports all GE businesses including... Healthcare, Aviation, Power, Oil & Gas in the MENAT region. Before this position, Suresh was Regional Leader for Gulf and Turkey. Here he aligned security initiatives with enterprise programs and business objectives for the Gulf & Turkey Region, ensuring that information assets and technologies are adequately protected. Suresh has been at GE since 2016. Before GE, he held a number of senior positions across the cybersecurity solutions industry. more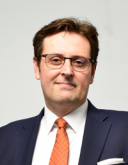 Matthew Platten, Anti-Fraud Solutions Consultant, Cyxtera
Anti-Fraud Solutions Consultant at Cyxtera, Matthew truly understands the trends and nuances of the ever-changing IT security industry. With over 15 years of IT security experience in the Middle East and Europe, Matthew focuses on helping organisations with their current fraud prevention and detection strategies every step of the way - from identifying the key security... requirements of their business, to creating and implementing a tailored solution to address those. Matthew is a CISSP certified and ISO27001 Lead Auditor specialised in transactional analytics, biometric authentication, access control, DMARC email authentication and penetration testing. more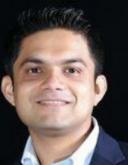 Muhammad Babar, Head of Compliance, MoneyGram International
Muhammad is a Technology enthusiast with over 15 years' experience in the Banking and Payments technology/compliance spheres and is currently at the forefront of MoneyGram's Digital revenue initiatives from a Global perspective. He graduated as a Computer Engineer from the University of Huddersfield- UK in 2002, and worked as a Software Developer / Design Architect... for various Tech startups specializing in Software Engineering and Design. Expertise in Technology and understanding of the global AML/CTF regulations facilitated Muhammad's transition to core Regulatory Compliance roles in the Middle Eastern Financial institutions, where he has delivered efficiencies and bottom line improvements – by marrying the worlds of regulations and technology. more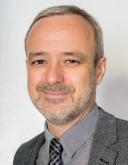 Jerome Bei, Sales Engineering Manager, Accellion
Jerome is a seasoned SE Manager and evangelist with more than 15 years' experience in the cybersecurity space. Having worked for major security vendors such as Lumension, Sourcefire and Cisco, Jerome now heads up the EMEA security engineering team for Accellion. With his software engineering background, Jerome has been responsible for the development... of a number of security tools such as the Device and Application Scanner, the Lumension Endpoint Integrity Center as well as the Accellion Automation and Orchestration tool. more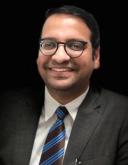 Ashish Khanna, Information Security Officer, Dubai Health Authority
Ashish Khanna is the Information Security officer (GRC Subject Matter Expert) working with a public sector organization in Dubai, a position he has held since 2015. He is an experienced information security strategist and has managed a portfolio of mission critical projects. He has over 12+ years of proven track record for successfully completing highly complex... enterprise-wide, state-of-the-art Information Security and Governance projects by managing multi-disciplined, multinational, cross-functional teams. His proven strengths and experience include: devising, implementing and managing organization's corporate information security vision, policies and programs; developing, reviewing and re-engineering information security risk management strategies. In the past, Ashish has held similar positions for organizations, diversified over different domains such as, Investment banking, Manufacturing, Education, Consulting and Technology. more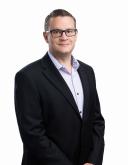 Richard Davis, Cyber Security Strategist EMEA, Proofpoint
Richard Davis is International Cybersecurity Strategist at Proofpoint, where he drives the product marketing and cyber security strategy across EMEA. He is also responsible for the enablement of Proofpoint's sales teams and channel partners across the EMEA market. He provides expertise on key regional cybersecurity strategies such as people-centric security,... risk management, data privacy, and threat management. Davis is a seasoned cybersecurity professional with over 20 years' experience and is passionate about helping organisations protect their people. He previously held the role of Principal Architect at Proofpoint. Prior to Proofpoint, he worked as a Manager and Application Developer at IT company, AN4 Group Ltd. Davis holds a BSc (Hons) in Engineering from the University of Exeter. more
Kausar Mukeri, Head of Information Security, InvestBank
Kauser Mukeri is a senior Cyber Security/Technology expert, specialising in design, implementation and maintaining complex IT infrastructure and Security setups. Kauser has extensive experience in working at various Banks & Financial institutes in Middle East (GCC) and India. He has designed & built cybersecurity and technology setups from scratch for three... leading Banks in Middle East and played a major role in implementing and building the overall IT/Security infrastructure required for the banks' tight deadlines. An excellent problem solver and researcher embracing cutting edge and best practice to optimise resources, cost and add value, Kauser delivers long term organisational goals with excellent results. He has strong experience in leading multi-functional teams, coaching and mentoring to achieve targets with limited resources and demanding deadlines. Kauser is presently working as Head of Information Security (CISO) at Invest Bank- UAE, where he has won various awards and accolades including: "Visionary in Cyber Security Practice 2017" award for introducing F5 solutions to enhance and secure application delivery for customers and business needs, "Driving Innovation in Cyber Security Practice 2018" awarded from Cisco Systems for successfully designing and deployment and comprehensive Integration with heterogeneous security solutions with maximum automation and defence in depth approach and "CISO 30 Awards" CISO 30 Middle East awards from Security Advisor ME for successful design & deployment of Information Security program. more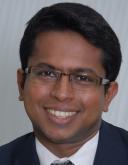 Jose Varghese, co-founder and Head of Managed Detection and Response Services, Paladion
Jose Varghese is the co-founder and Head of Managed Detection and Response Services for Paladion, a leading AI-Driven MDR provider. He has over 18 years' experience delivering managed security services and has built robust cyber security programs for large Fortune 500 companies. Jose's primary role is leading a large SOC that specializes in intelligence... driven security monitoring, hunting, incident analysis and response. more
Astrid Hansen, Chief Controls Officer and Head of Information Security, MENA, Barclays
Astrid has more than 12 years of experience in the areas of technology assurance, information and technology risk and compliance within Global Financial Services. Brought up in the innovative Scandinavian technology market, Astrid has worked both in assurance and consultancy at EY across the Nordics and Africa, before branching into the Financial Industry Sector. Astrid... is highly passionate about Technology and Information Risk Management in the challenged, high speed financial technology environments we surround ourselves with today. more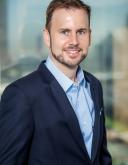 Nicolai Solling, Chief Technology Officer, Help AG Middle East
Nicolai Solling is the Chief Technology Officer at Help AG Middle East. In this role, he is responsible for overseeing Help AG's professional services, support services, and technical vendor management across the region. In addition to overseeing technical services and solutions delivered in the market, he is also involved in coordinating the enablement of teams... and making sure they are good at delivering the technologies Help AG takes to market. Since joining the company in 2008, he has successfully grown the technical team by more than 200% and has been heavily involved in the design, deployment, and operation of some of the most challenging network and security infrastructures for enterprise customers across a variety of industry sectors. Solling has been in the IT and network industry for over 20 years. He is one of the most well-known names in the industry thanks to his in-depth knowledge of cybersecurity technologies combined with his vast experience in security solutions, integration as well pre-sales and design. He is a great speaker and has been part of multiple distinguished panels and keynote sessions both regionally as well as internationally. As a thought-leader, he has authored numerous publications on various trends and topics in cybersecurity. Prior to joining Help AG, Solling worked as a Systems Engineering Manager for Juniper Networks in the Nordic region. He has also worked with Cygate Denmark and Cisco earlier. The love for technology caught Solling quite early in life; he had found his passion at the age of 8, when his family got its first X86 PC machine. more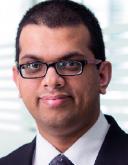 Ilham Ismail, Head of IT, Hospitality Management Holdings
Ilham Ismail is the Head of IT at Hospitality Management Holdings. Ilham has over 20 years of experience as a specialised IT professional, managing complex and large projects, system and network administration and hardware support. He has a proven ability in designing and delivering robust system products, programmes for technical solutions and orientations,... IT Governance and Risk Management. In his current role, Ilham manages 12 branches across the Middle East & Africa region, and is also in charge of planning & budgeting, as well as vendor and partner management. Ilham was previously the Cluster IT Manager for Carlson Rezidor Hotel Group, where he was responsible for the operation of all data and communication system of the property. He also worked for different sectors such as Transportation, Manufacturing & FMCG in the past. more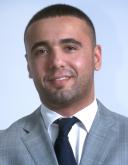 Bahi Hour, SE Director, META, Attivo Networks
Bahi Hour comes with more than 15 years of extensive experience in cybersecurity solutions architecture, design and implementation. Today, Bahi runs systems engineering for Attivo Networks across the Middle East, Turkey and Africa. Previously, Bahi worked as a Technical Director for Exclusive Networks covering the Middle East region. He holds a master's degree of... Science in Computer and Information Engineering. more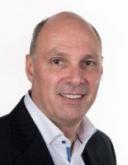 Ronaldus Peeters, Managing Director EMEA, Synack
Ron Peeters is a seasoned IT industry executive with more than 30 years of experience in IT. He has worked for an array of advanced technology companies in Europe, Asia, and North America. As Managing Director, he is responsible for the Europe, Middle East and Africa region for Silicon Valley based Synack, Inc., a rapidly emerging market leader in offensive security... testing and controlled crowdsourced ethical hacking. Ron is a Dutch National with an MBA from Case Western Reserve University in High Tech Marketing. more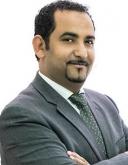 Hashim Saeed, Head of Information Technology, Azizi Developments
Hashim Saeed is the AZIZI Group Head of Information Technology, a role he has held since October 2017. He has led a dynamic IT management career with 17+ years of experience effectively managing and delivering integrated IT enterprise solutions and is a strategic thinker who understands the bigger picture, combined with technical expertise and people skills... needed to solve intricate operational issues. Hashim is detail oriented with a long track record of improving and optimizing delivery methods. Before AZIZI, Hashim held a number of senior positions in infrastructure and data centre management across various sectors. more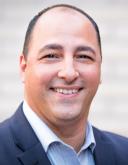 J. Peter Bruzzese, Microsoft MVP (Office Apps and Services), Mimecast
J. Peter is a Mimecast evangelist and eight-time awarded Microsoft MVP with a special focus on enterprise security for Exchange/Exchange Online. An internationally published tech author, technical speaker, journalist for InfoWorld and co-founder of both ClipTraining and Conversational Geek.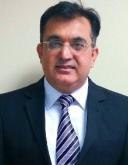 Muhammad Rizwan Khan, Head of Compliance, Al Dahab Exchange
Mr. Rizwan Khan, CAMSFCI, CFCS has contributed in the anti-money laundering (AML) for last 2 decades and relies on his vast policing experience when speaking to various groups. He is one of the innovators of the RCMP's Proceeds of Crime Program and associated as Head of Compliance in "Al Dahab Exchange" in addition to being an investigator and undercover operator... at some of the highest organized crime levels throughout his career. He is associated with ACFCS as editorial task force member and also same time active member of ICA (International Compliance Association) London and completed combating financial crime from CISI, UK. He has also accomplished International Cyber Certified Professional certificate from McAfee Institute USA. He also used to write articles on compliance topics at international forum most prominently he wrote an article for culture of compliance and introduce a new EDD template to banking industry. more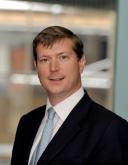 Sebastian Madden, Chief Development Officer, Protection Group International
Sebastian Madden has been working on national cyber security issues for 23 years. He is a former UK Senior Civil Servant and PGI's Chief Corporate Development Officer. He has led PGI's international cyber capability building projects for the last six years. These include designing and building national cyber security centres, running training and exercise programmes,... and designing Fellowship programmes for clients in Europe, the Middle East, Asia and Africa. Before joining PGI, Sebastian worked as astrategy consultant, specialising in developing cyber and national security structures and programmes. His projects included building the UK's ability to protect critical national infrastructure from cyber-attack and enabling operational collaboration between UK companies and the UK government in response to cyber security attacks. Sebastian joined the UK Civil Service on leaving Oxford University in 1996. He was promoted to the Senior Civil Service in 2001 as Programme Director to build the UK's national crisis management centre to handle its response to civil national security threats. He was appointed Chief of Staff to the UK's National Security Advisor in 2002. In that role and subsequently as head of strategy and finance for a UK government department, he developed and costed national capability programmes and worked to strengthen and resource national security, intelligence, cyber and civil emergency structures. more
Andy March, Platform Specialist, EMEA, Okta
Andy March is a software developer passionate about building secure intuitive software and has been developing secure systems for over ten years. He has worked with some of the world's largest organizations to build software for everything from fighter planes and ATMs to e-passport and customer loyalty programs. He is a firm believer that code wins... arguments and in the compounding awesomeness of fixing small things. Now a Platform Specialist at Okta; the leading independent provider of identity for the enterprise, Andy focuses on helping developers use open web standards to deliver unified customer identity in their solutions regardless of platform. more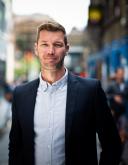 Jason Steer, Director of EMEA Presales, Recorded Future
Jason is a techie at heart and has built and broken computers and networks since 1996! Jason has worked at a number of successful technology companies over the past 15 years, including IronPort, Veracode & FireEye. Jason has worked as a media expert with the BBC, CNN & Al Jazeera and has worked with both the EU and UK Governments on cybersecurity strategy.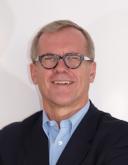 Paul Steiner, Regional Manager Middle East, Accellion
Paul has been with Accellion since 2001. He is currently Regional Manager for the Middle East and also manages Strategic Key Accounts in the DACH region. Paul started his career as a Management Consultant with McKinsey&Co in Germany, before he founded his own petroleum enginnering software and consulting firm. In the early 1990s he moved to the Silicon Valley... where he has been involved in senior management position with several high-tech companies, including NETCOM, the first Internet IPO and one of the first ISPs, AboveNet, which merged with Metromedia Fiber Networks, a leading Internet connectivity and colocation provider at the time. Paul was also a driving force in forming NETWAY, which became the leading Austrian ISP, and derstandard.at, which was the first German language newspaper on the Internet. Paul holds a PhD and MSc in Petroleum Engineering from the Leoben Mining University, Austria, and an MBA from The University of Michigan, Ann Arbor. more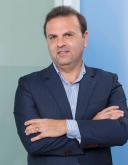 Oussama Bachour, Senior Systems Engineer, Fortinet
Oussama Bachour carries more than 20 years of engineering experience in networking and cybersecurity systems architecture, design and implementation. Today, Oussama runs systems engineering for Fortinet in Abu Dhabi, United Arab Emirates. Prior to this current role, he lead the systems engineering for Juniper Networks within and across different geographies and territories... including the UAE, Middles East and the entire MENA region. Oussama holds a master's degree of Science in Telecommunications and Electronics Engineering. more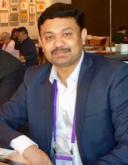 Shafiullah Mohamed Ismail, Senior Manager, Security Architect & IT Governance, Mubadala Development Company
Shafiullah Ismail is the Information Security professional (cloud security Expert) working with Mubadala Business Management Services (MDC BMS) in Abu Dhabi. BMS is a shared services company offering IaaS and SaaS to clients. During his 14 years in the cyber security industry, Shafiullah has worked with many technologies in different... positions from technical to management. He is an experienced information security strategist and has managed a portfolio of mission critical projects and initiatives. He poses strong skillset in both strategic security functions and cloud architecture. Shafiullah holds a Computer Science degree and CISSP, CISA, CISM, TOGAF9, Azure Associate, COBIT5, CEH more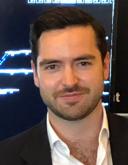 Roland Stride, Director, Darktrace
Roly is the Regional Director for Darktrace Middle East, he has extensive experience in risk analysis and management across a number of sectors including Defense, Oil & Gas and Financial Services. Roly's specialism lies in the application of AI and machine learning in order to futureproof and protect an organization's core business assets against... cyber threat. The Darktrace Middle East team is based in Dubai servicing the whole of the GCC working to advise and deliver on cybersecurity solutions for clients across their corporate networks, cloud, SaaS, IoT and industrial systems. more
Michael Yeardley, Senior Director, Product Strategy, ThreatMetrix
Mike Yeardley joined ThreatMetrix in 2017 having worked at Lloyds Banking Group for 11 years, and other UK Banks prior to that. At Lloyds, Mike was Initially responsible for managing small teams in the Credit Risk and Collections functions; during the last 7 years Mike was responsible for leading teams across the Fraud division. Mike has held leadership roles, initially... as Head of Fraud Control Design, and more recently as the Head of Transaction Fraud and Fraud Analytics. Mike joined ThreatMetrix as Senior Director, Fraud and Identity and is working closely with clients globally to leverage the capability of ThreatMetrix to target current, new and emerging threats across the fraud landscape, as well as help drive our future product roadmap and strategy. more
Kamel Heus, Regional Director, EMEA South & MEA, Centrify
Kamel has more than ten years' experience working in the IT industry. With more than five years working in the Middle East and Africa, he has a very good understanding of the dynamics of businesses based in this region. With his strong technical background, he has become a trusted advisor to many organisations, helping them to select and identify solutions which... will help them to achieve their business goals. more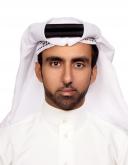 Ahmed Husain, CEO, Reload, on behalf of Protection Group International
Ahmed Ali, Founder of Reload CERT, the first private CERT (Computer Emergency Response Team) in the Gulf region and now a regional advisory for building Cyber Fusion Centers He consults on proactive measures to cyber threats, assists in responding to incidents and design mitigation processes. He has helped many financial institutions and large corporations in... securing their networks. He also speaks regionally and internationally on topics of threat intelligence and information sharing. more
Robert Cookson, Group IT Director, NOW Health International
Robert is the Group IT Director at NOW Health International, a position he has held since 2016. In this role he is responsible for the infrastructure and security of this major healthcare organisation. Before NOW Health, Bob held a number of senior positions in Operations, IT and systems management at a number of various organisations.