14 Jul 2015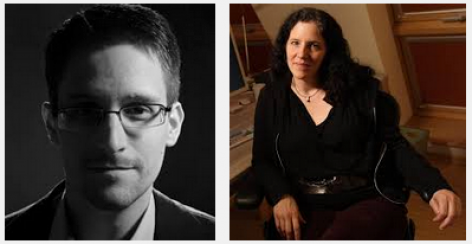 Does the name Laura Poitras ring any bells? Those of you into documentaries and whistleblowing might have heard her name. In 2014, Poitras won an Academy Award for
CITIZENFOUR
, the film sharing meetings between the filmmaker, reporter Glenn Greenwald and Edward Snowden. 
She is now making headlines for suing the US government. Think we can all agree that this is not something anyone would take on lightly, so what's her beef with the US government? 
The 51-year-old filmmaker alleges that she was detained at the US border every single time she entered the country for work between 2006 and 2012. She was stopped on more than 50 occasions. 
Last year, she filed a Freedom of Information Act (FOIA) request for her records, but her requests have been denied or ignored. Her detentions ended when journalist Glenn Greenwald
published this article
in April 2012 about her experiences at US border control. 
Working with lawyers at the
Electronic Frontier Foundation (EFF)
, Poitras is now filing a Freedom of Information Act lawsuit "demanding that the Department of Justice, the Department of Homeland Security, and the Office of the Director of National Security release any and all documentation pertaining to her tracking, targeting and questioning while traveling between 2006 and 2012," reports
Firstlook
. 
Over the years, Poitras was given a variety of reasons for her detentions at border control, including: 
she has a criminal record (she does not)
her name appears on a national security threat database
she is on the US government's No Fly List. 
 

During these detentions, her devices and notebooks were seized, all without warrants and without satisfactory explanation, say the EFF. Most interesting of all, no charges have ever been brought against Poitras.

 

"We are suing the government to force it to disclose any records that would show why security officials targeted Poitras for six years, even though she had no criminal record and there was no indication that she posed any security risk. By spurning Poitras' FOIA requests, the government leaves the impression that her detentions were a form of retaliation and harassment of a journalist whose work has focused on U.S. policy in the post-9/11 world." says an EFF attorney. 

 

I say keep your eyes peeled on this story - it has all the hallmarks of a fascinating case.


More information: 

 

 

Consultant for AKJ Associates


Tags:

Laura Poitras

privacy

government

EFF

filmmaker

sues

Law

Legal

freedom of information

Citizenfour

post 9/11