04 Jun 2015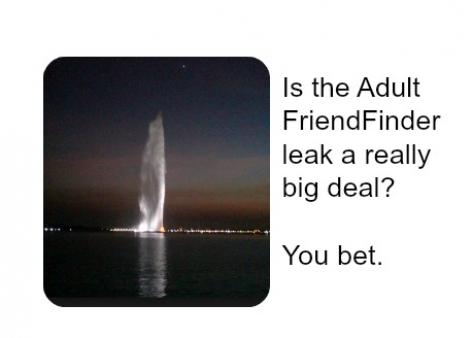 Woah - here's a rather explosive post by John McAfee. Yes, that John McAfee. 
The "once the prince of silicon valley and a contemporary of such iconic names such as Jobs, Bushnell and Wozniak" (according to his bio), deep-dives into the
Adult FriendFinder hack in late May
. And his findings are fascinating. 
Highlights in his
post
include: 
1420 executives and more than 200,000 employees in fortune 500 corporations were members of the online dating service Adult FriendFinder. 
pastors of two of the largest Megachurches in the world, who denounce homosexuality as a sin, were looking for gay hookups on Adult FriendFinder. 
5% of Federal Government employees - which notches up to around 120,000 people, were also members of the dating site. 
six U.S. state governors and 18 members of Congress are all members of Adult FriendFinder.  
 

McAfee talks about how he managed to get the data without paying a cent, and how there is a rumour that a county has offered $25 Million for "exclusive access to the non-redacted database". 

 

You know what? The point he is making is right. This is a serious massive breach that could destroy marriages, employment contracts, business networks and friendships. We are not talking about single people who went on the site on their own time to find a bit of love. We are talking about those married folk in high-ranking positions who accessed the site from the organisation's network. Eeek. 

And honestly, surely some education on how to surf the web anonymously might be a good idea? If companies could provide this to employees, perhaps it could better safeguard the organisations' reputations. 

 



Carole Theriault
AKJ Associates Consultant.


Tags:

analysis

Adult Finder

hack

leak

database