18 Jun 2015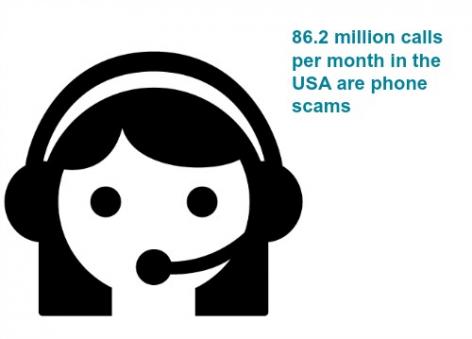 Phone fraud is a booming business. According to this
new report
 - 
The State of Phone Fraud 2014-2015 - a Global Cross-Industry Threat - 
from PinDrop, there has been a 30% increase since 2013. 
Robodialers are playing a significant role in making the whole process more efficient. Today, 1 in 6 phone numbers calling a consumer is a robocaller, with 2.5% of US phones getting at least one robocall every week, says the report.
No surprise that VoIP has been the attackers' preferred calling method for at least the past five years, but fraud calls from mobile devices have been
rising steadily since 2011. The report also says that prepaid burner phones have also contributed to the trend, as they don't leave a paper trail. 
Highlights from the report: 
Across financial and retail institutions, 1 in every 2,200 calls is fraud, an increase of more than 30 percent since 2013.
Phone channel assailants use multi-pronged attacks, targeting consumers, retailers, and financial institutions simultaneously.
When attackers are able to pass knowledge-based authentication (e.g., personal security questions), financial institutions risk major monetary losses, as well as regulatory compliance and privacy issues.
Credit card issuers face the highest rate of fraud calls, with 1 fraud call per every 900 calls.
More than 86.2 million calls per month in the U.S. are phone scams.

The good news is that chip-and-signature card protocols will make card fraud more difficult, but that means that there is a risk that attackers will focus their attention on easier targets, such as contact, call and support centres. 

 

 


Tags:

Phone

fraud

robocalls

stats

report

findings