March 2021 Sponsors
BeyondTrust is the worldwide leader in Privileged Access Management (PAM), empowering organizations to secure and manage their entire universe of privileges. Our integrated products and platform offer the industry's most advanced PAM solution, enabling organizations to quickly shrink their attack surface across traditional, cloud and hybrid environments.
The BeyondTrust Universal Privilege Management approach secures and protects privileges across passwords, endpoints, and access, giving organizations the visibility and control they need to reduce risk, achieve compliance, and boost operational performance. Our products enable the right level of privileges for just the time needed, creating a frictionless experience for users that enhances productivity.
With a heritage of innovation and a staunch commitment to customers, BeyondTrust solutions are easy to deploy, manage, and scale as businesses evolve. We are trusted by 20,000 customers, including more than 70 percent of the Fortune 500, and a global partner network. Learn more at www.beyondtrust.com.
---
Bulwark is the leading provider for IT Security and Information Communications & Technology (ICT) products in the Middle East region & India. Bulwark serves the entire region with innovations from more than 20 technology vendors and works with more than 500+ partners, with the aim of bringing the best in technology to the region. Customers from various sectors including Banking & Finance, Government, Oil & gas, Manufacturing, retail chain, Hospitality, Healthcare, Education, and more rely on solutions distributed by Bulwark for securing and managing their IT infrastructure. Bulwark has won numerous industry awards for leadership in IT sales and support and has been rated as the best Cyber Security specialized VAD in the region. For more information, please visit http://www.bulwark.biz
---

Defenders have always sought the high ground in order to see farther and turn back attacks. Corelight delivers a commanding view of your network so you can outsmart and outlast adversaries. We capture, interpret, and connect the data that means everything to defenders. Based in San Francisco, Corelight is an open-core company founded by the creators of Zeek, the widely-used NSM tool and providing an Open NDR Platform. ​
---

Darktrace (DARK:L), a global leader in cyber security AI, delivers world-class technology that protects over 5,000 customers worldwide from advanced threats, including ransomware and cloud and SaaS attacks. The company's fundamentally different approach applies Self-Learning AI to enable machines to understand the business in order to autonomously defend it. Headquartered in Cambridge, UK, the company has 1,500 employees and over 30 offices worldwide. Darktrace was named one of TIME magazine's 'Most Influential Companies' for 2021.
---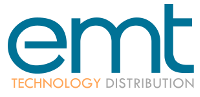 emt Distribution offers one of the best platforms that brings together vendors from varied disciplines within information security, cloud, virtualization and service management disciplines. With market intelligence and regular feedback from the Middle East region, emt Distribution knows what technology is best in demand and how to market your products in the region.
emt Distribution believes in providing the best products and services to its end users. Whether this means developing strategy for the best products in the region or training partners in all parts of the Middle East, we ensure the best experience for our customers when they choose our portfolio.
emt Distribution's Award winning "Magnitude Partner Program" has developed partners in various parts of the Middle East, Turkey, North, West Africa and parts of Asia develop significantly.
Partners in the region can benefit from:
Market development
Partner program development
Rebranding and Localization
Training
Sales and Marketing platforms
Business development and technical teams on the ground
---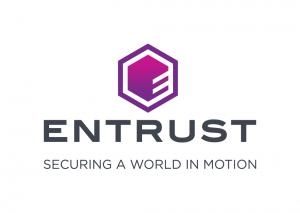 Entrust keeps the world moving safely by enabling trusted identities, payments and data protection. Today more than ever, people demand seamless, secure experiences, whether they're crossing borders, making a purchase, accessing e-government services or logging into corporate networks. Entrust offers an unmatched breadth of digital security and credential issuance solutions at the very heart of all these interactions. With a network of global partners, and customers in over 150 countries, it's no wonder the world's most entrusted organizations trust us. Entrust nShield HSMs are among the highest-performing, most secure and easy-to-integrate HSM solutions available, facilitating regulatory compliance and delivering the highest levels of data and application security for enterprise, financial and government organizations. The unique nShield Security World key management architecture provides strong, granular controls over access and usage of keys. To learn more visit www.entrust.com/hsm
---

FireEye is the intelligence-led security company. Working as a seamless, scalable extension of customer security operations, FireEye offers a single platform that blends innovative security technologies, nation-state grade threat intelligence, and world-renowned Mandiant® consulting. With this approach, FireEye eliminates the complexity and burden of cyber security for organizations struggling to prepare for, prevent, and respond to cyber attacks. FireEye has over 9,900 customers across 103 countries, including more than 50 percent of the Forbes Global 2000.
© 2021 FireEye, Inc. All rights reserved. FireEye and Mandiant are registered trademarks or trademarks of FireEye, Inc. in the United States and other countries. All other brands, products, or service names are or may be trademarks or service marks of their respective owners.
---

FireMon is the only agile network security policy platform for hybrid cloud enterprises. FireMon delivers persistent network security for multi-cloud environments through a powerful fusion of real-time asset visibility, compliance and automation. Since creating the first-ever network security policy management solution, FireMon has delivered command and control over complex network security infrastructures for more than 1,700 customers located in nearly 70 countries around the world. For more information, visit www.firemon.com. FireMon is on social media: Twitter, LinkedIn, YouTube and Facebook
---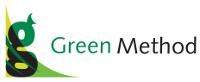 Green Method is a leading specialist Information Security Services provider in the UAE. Green Method was established in the UAE in 2008.

Over the years, Green Method has assisted various clients in Banking & Financial Services, Government, Utilities, Hospitality, Transportation, Retail and large & medium enterprises in multiple services offerings and has built an extensive clientele in the region.

Green Method provides a wide range of Consulting Services, Testing Services, Training and Solutions in this domain. Green Method recently launched Managed Security Services in Dubai through its subsidiary Green Sentries.

Green Method had been pioneering the cause of evangelizing the information security best practices in the country and has executed a number large and small turnkey projects for some of the leading organizations here. Green Method had been in the forefront in assisting the organizations to be aligned with the evolving security standards.
Green Method has shown exemplary efficiency in enhancing the security posture of the organizations, and that too within their stringent budgets, resulting in continuous, repeated engagements. Our prestigious list of customers includes some of the major names in the region in the financial, government and other sectors.
Green Method partners with the world majors in the domain. Our Partner Veracode provides the world's leading Application Risk Management Platform and has been ranked # 20 among the Forbes list of promising companies. Green Method has several other partnerships with leading providers like Mimecast, Wombat, Groundlabs, that has helped achieve the significant growth witnessed in the recent years.
---

Gulf IT Network Distribution is currently the one and only distributor of IMPERVA Data Center Security Solutions in the Middle East Head Quartered at Dubai, UAE. Gulf IT also represents vendors like Rohde & Schwarz Cyber Security Company which specializes on Layer 2 Encryption, Full Disk Encryption and SCADA Firewalls. Gulf IT Network is specialized in Database Audit, Database Security , Database Vulnerability Management, File Activity Monitoring, File Firewall, Web Application Firewall - both cloud
(Incapsula) and on premise, SharePoint Security and Cloud Applications (Salesforce, Google Apps, Office 365 etc.,) Audit and Security.
For further information please see
www.gulfitd.com/
---

As the fastest-growing MFT product in the world, GoAnywhere is a HelpSystems solution that integrates and securely moves data through a single, intuitive user interface. Organizations rely on GoAnywhere to simplify, secure, and automate their file transfers across all environments and applications.Ranked #1 in 2020 report from Info-Tech Research Group for MFT Solutions.
GoAnywhere MFT is a centralized, enterprise-level solution that simplifies, secures, and automates critical file transfers. Using industry-standard protocols and technologies for encryption (e.g. OpenPGP, SFTP, HTTPS), GoAnywhere helps users, partners, and organizations secure end-to-end data integration and movement. GoAnywhere is the only MFT solution that works on every operating system, either on-premises, in the cloud, or as a hosted SaaS solution.. More than 30 out-of-the-box integrations to major applications, and easy drag-and-drop configuration of automated workflows, make data transfer and integration processes more efficient. With auditing and reporting, GoAnywhere helps organizations meet compliance regulations like PCI DSS, the GDPR, and SOX. For further details, please visit : www.goanywhere.com.
---

Illumio enables organizations to realize a future without high-profile breaches by preventing the lateral movement of attackers across any organization. Founded on the principle of Zero Trust in 2013, Illumio provides visibility and segmentation for endpoints, data centers and clouds. The world's leading organizations, including Morgan Stanley, BNP Paribas, Salesforce, and Oracle NetSuite and hundreds of others, trust Illumio to reduce cyber risk.
---

LogRhythm's award-winning NextGen SIEM Platform makes the world safer by protecting organisations, employees, and customers from the latest cyberthreats. It does this by providing a comprehensive platform with the latest security functionality, including security analytics; network detection and response (NDR); user and entity behaviour analytics (UEBA); and security orchestration, automation, and response (SOAR). Learn how LogRhythm empowers companies to be security first at logrhythm.com.
---

As the IT management division of Zoho Corporation, ManageEngine prioritizes flexible solutions that work for all businesses, regardless of size or budget. ManageEngine crafts comprehensive IT management software with a focus on making your job easier. With our 90+ products and free tools cover everything your IT needs, you can take complete control of your IT infrastructure and services—both on-premises and in the cloud. For more information, visit https://www.manageengine.com/
---

Onapsis protects the mission-critical applications that run the global economy, from the core to the cloud. The Onapsis Platform uniquely delivers actionable insight, secure change, automated governance and continuous monitoring for critical systems — ERP, CRM, PLM, HCM, SCM and BI applications — from leading vendors such as SAP, Oracle, Salesforce and others.
Onapsis is headquartered in Boston, MA, with offices in Heidelberg, Germany and Buenos Aires, Argentina. We proudly serve more than 300 of the world's leading brands, including 20% of the Fortune 100, 6 of the top 10 automotive companies, 5 of the top 10 chemical companies, 4 of the top 10 technology companies and 3 of the top 10 oil and gas companies.
The Onapsis Platform is powered by the Onapsis Research Labs, the team responsible for the discovery and mitigation of more than 800 zero-day vulnerabilities in mission-critical applications. The reach of our threat research and platform is broadened through leading consulting and audit firms such as Accenture, Deloitte, IBM, PwC and Verizon — making Onapsis solutions the de-facto standard in helping organizations protect their cloud, hybrid and on-premises mission-critical information and processes.
For more information, connect with us on Twitter or LinkedIn, or visit us at https://www.onapsis.com.
Onapsis and Onapsis Research Labs are registered trademarks of Onapsis Inc. All other company or product names may be the registered trademarks of their respective owners.
---

OneLogin is the number one value-leader in Identity and Access Management. Our Trusted Experience PlatformTM provides everything you need to secure your workforce, customers, and partners at a price that works with your budget. OneLogin was named a leader in Gartner's 2020 Magic Quadrant for Access Management. Headquartered in San Francisco, OneLogin secures over 2,500 customers worldwide, including Airbus, Stitch Fix, and AAA. To learn more visit www.onelogin.com
---

OPSWAT is a global leader in critical infrastructure cybersecurity that helps protect the world's mission-critical organizations from malware and zero-day attacks. To minimize the risk of compromise, OPSWAT Critical Infrastructure Protection solutions enable both public and private organizations to implement processes that ensure the secure transfer of files and devices to and from critical networks. More than 1,000 organizations worldwide spanning Financial Services, Defense, Manufacturing, Energy, Aerospace, and Transportation Systems trust OPSWAT to secure their files and devices; ensure compliance with industry and government-driven policies and regulations, and protect their reputation, finances, employees and relationships from cyber-driven disruption. For more information on OPSWAT, visit www.opswat.com.
---

Pulse Secure provides easy, comprehensive software-driven Secure Access solutions for people, devices, things and services that improve visibility, protection and productivity for our customers. Our standalone solutions and suites uniquely integrate mobile, cloud, application and network access to enable hybrid IT in a Zero Trust world. Over 24,000 enterprises and service providers across every vertical entrust Pulse Secure to empower their mobile workforce to securely access applications and information in the data center and cloud while ensuring business compliance and resiliency.
For example Pulse Access Suite Plus. This solution provides organizations a simplified, modular and integrated approach to secure access. It delivers adaptive identity and device authentication, protected connectivity, extensive visibility and analytics, threat response and high availability. By consolidating disparate security access tools into an integrated platform, enterprises gain easy access for users and a single-pane-of-glass to streamline provisioning, management and scalability. Organizations can centrally orchestrate Zero Trust policy to ensure compliant access to applications, resources and services across distributed network, private cloud and public cloud environments.Pulse Access Suite offers flexible physical, virtual and cloud deployment, and works with an enterprise's existing infrastructure and security ecosystem while supporting a broad array of applications. As a result, enterprises realize lower total cost of ownership while attaining procurement, deployment, expansion and support advantages
---

Recorded Future is the world's largest provider of intelligence for enterprise security. By combining persistent and pervasive automated data collection and analytics with human analysis, Recorded Future delivers intelligence that is timely, accurate, and actionable. In a world of ever-increasing chaos and uncertainty, Recorded Future empowers organisations with the visibility they need to identify and detect threats faster; take proactive action to disrupt adversaries; and protect their people, systems, and assets, so business can be conducted with confidence. Recorded Future is trusted by more than 1,000 businesses and government organisations around the world. Learn more at recordedfuture.com.
---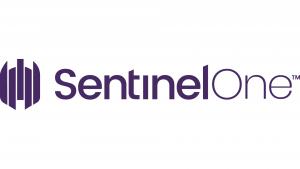 SentinelOne is the only cybersecurity solution encompassing AI-powered prevention, detection, response and hunting across endpoints, containers, cloud workloads, and IoT devices in a single autonomous platform. With SentinelOne, organisations gain full transparency into everything happening across the network at machine speed – to defeat every attack, at every stage of the threat lifecycle. To learn more visit www.sentinelone.com or follow us at @SentinelOne, on LinkedIn or Facebook.
---

Synack, the most trusted crowdsourced security testing platform, delivers on-demand security testing, intelligence, and operations through a continuous, offensive SaaS platform with crowdsourced talent. The company combines the world's most skilled and trusted ethical hackers with AI-enabled technology to create a scalable, effective security solution. Headquartered in Silicon Valley with regional offices around the world, Synack protects leading global banks, the top 10 global consulting firms and security companies, DoD classified assets, and over $2 trillion in Fortune 500 revenue. Synack was founded in 2013 by former NSA security experts Jay Kaplan, CEO, and Dr. Mark Kuhr, CTO. For more information please visit us at www.synack.com.
---

ThreatConnect, Inc. provides cybersecurity software that reduces complexity for everyone, makes decision making easy by turning intelligence into action, and integrates processes and technologies to continually strengthen defenses and drive down risk. Designed by analysts but built for the entire team (security leadership, risk, security operations, threat intelligence, and incident response), ThreatConnect's decision and operational support platform is the only solution available today with cyber risk quantification, intelligence, automation, analytics, and workflows in one. To learn more about our Cyber Risk Quantification, Threat Intelligence Platform (TIP) or Security Orchestration, Automation, and Response (SOAR) solutions, visit www.ThreatConnect.com.
---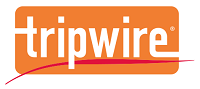 Tripwire is the trusted leader for establishing a strong cybersecurity foundation. Partnering with Fortune 500 enterprises, industrial organizations and government agencies, Tripwire protects the integrity of mission-critical systems spanning physical, virtual, cloud and DevOps environments. Tripwire's award-winning portfolio delivers top critical security controls, including asset discovery, secure configuration management, vulnerability management and log management. As the pioneers of file integrity monitoring (FIM), Tripwire's expertise is built on a 20+ year history of innovation helping organizations discover, minimize and monitor their attack surfaces.
We provide solutions for IT and Industrial and have both SaaS and Managed Service options.
From cloud storage to SaaS applications, we can assess cloud instances for secure configuration and suspicious change and helps ensure data is not inadvertently being exposed.
Our industrial solutions enable visibility to and protection from events that threaten safety, quality, and productivity for mission-critical systems.
We enable organizations to identify system vulnerabilities through advanced intelligence that prioritizes the most critical issues and how to fix them.
To support your organization's cyber integrity and alignment with wide-ranging industry-standard frameworks and regulations, our solutions portfolio includes the following capabilities:
» File integrity monitoring » Security configuration management » Analytics and dashboards » Malware detection » Log management » Change detection
» Configuration assessment » Policy management » Vulnerability management » Asset discovery » Network device and SCADA security » Factory automation system security
---