Middle East Sponsors 2019

The Accellion enterprise content firewall prevents data breaches and compliance violations from third-party cyber risk. CIOs and CISOs rely on the Accellion platform for complete visibility, compliance and control over the communication of IP, PII, PHI, and other sensitive content across all third-party communication channels, including email, file sharing, mobile, enterprise apps, web portals, SFTP, and automated inter-business workflows. When users click the Accellion button, they know it's the safe, secure way to share sensitive information with the outside world.
With on-premise, private cloud, hybrid and FedRAMP deployment options, the Accellion platform provides the security and governance CISOs need to protect their organizations, mitigate risk, and adhere to rigorous compliance regulations such as NIST 800-171, HIPAA, SOX, GDPR, GLBA, FISMA, and others. Accellion solutions have protected more than 25 million end users at more than 3,000 global corporations and government agencies, including NYC Health + Hospitals; KPMG; Kaiser Permanente; Latham & Watkins; National Park Service; Umpqua Bank; Tyler Technologies; and the National Institute for Standards and Technology (NIST).
---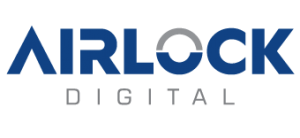 At Airlock Digital, we want to turn the security paradigm on its head, because we believe a fundamentally different approach is needed to combat the risk posed by adversaries, such as cyber criminals and nation state attackers.
About 10 years the industry moved from a prevention to a detect and response mindset. Having decided that it's too difficult to prevent attacks, there was push to detect, respond and remediate.
Most organisations find it extremely difficult to reduce the risk of intruders and we believe at Airlock we can reduce the risk of sophisticated threats towards zero.
Application whitelisting is considered one of, if not the most effective control in reducing the risk posed by targeted attacks and malware/ransomware. Even though most security experts agreed on the effectiveness of application whitelisting as a security control we continued to see organisation were reluctant to embark on implementing application whitelisting. This was primarily due the reputation the application whitelisting had as being resource intensive to manage and maintain.
Airlock Digital was started with a single goal. To develop a solution to allow organisations to implement application whitelisting at scale in dynamic computing environments utilising a simple, well defined, repeatable process.
Our platform provides a framework and workflow that greatly reduces the burden typically associated with application whitelisting whilst ensuring the integrity of the control is maintained
---

Akamai secures and delivers digital experiences for the world's largest companies. Akamai's intelligent edge platform surrounds everything, from the enterprise to the cloud, so customers and their businesses can be fast, smart, and secure. Top brands globally rely on Akamai to help them realize competitive advantage through agile solutions that extend the power of their multi-cloud architectures. Akamai keeps decisions, apps and experiences closer to users than anyone - and attacks and threats far away. Akamai's portfolio of edge security, web and mobile performance, enterprise access and video delivery solutions is supported by unmatched customer service, analytics and 24/7/365 monitoring. To learn why the world's top brands trust Akamai, visit www.akamai.com, blogs.akamai.com, or @Akamai on Twitter.
---

Anomali® detects adversaries and tells you who they are. Organizations rely on the Anomali Threat Platform to detect threats, understand adversaries, and respond effectively. Anomali arms security teams with machine learning optimized threat intelligence and identifies hidden threats targeting their environments. The platform enables organizations to collaborate and share threat information among trusted communities and is the most widely adopted platform for ISACs and leading enterprises worldwide. For more information, visit us at www.anomali.com and follow us on Twitter @Anomali.
---

ARCON is a leading Enterprise Information Risk Control Solution provider, specializing in Privileged Access Management and continuous Risk Assessment solutions. Our mission is to help enterprises identify emerging technology risks and help them control by robust solutions that predict, protect and prevent.
ARCON is a privately held technology company, which was established in London in 2006 with research and development center in Mumbai.
The Mumbai-based company has now been in the domain for more than 10 years.
Having started as an upcoming tech start-up, the Company is now recognized as one of the world's most trusted brands by Information Security professionals.
Our product portfolio includes three robust risk control solutions:
ARCON | Privileged Access Management

ARCON | Secure Compliance Management

ARCON | User Behavior Analytics
We are a team of futurists. Our product development strategy is based on constant interactions with the industry thought leaders. Close collaboration allows us to understand emerging technology-related threats for organizations. Subsequently, we brainstorm and develop best-in-class solutions that enable enterprises to overcome humongous challenges related to information security.
Our enterprise-class solutions provide seamless access and have scalable architecture. More than 250 global enterprises, spanning wide-ranging industries such as Banking, Finance, Insurance, Government organizations, Oil & Gas, Pharmaceutical, Logistics, Fintech trust ARCON solutions to safeguard critical business information.
ARCON is widely recognized by the analyst community such as Gartner and KuppingerCole. The Company has a global presence, enabled by its well-distributed partner network.
While we continue to be a leader in India and the Middle East, we are fast gaining traction in the APAC region, Africa and Europe.
---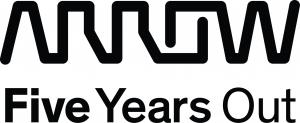 For more information, please visit: www.arrowecs.co.uk/
---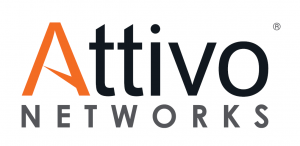 Attivo Networks®, the leader in deception technology, provides accurate in-network threat detection, analysis, and accelerated response to advanced, credential, insider, and ransomware attacks. The ThreatDefend™ Deception and Response Platform provides continuous visibility and efficient threat management for user networks, data centers, cloud, branch, IoT, ICS-SCADA, and POS environments. Camouflage dynamic deception sets high-interaction traps to misdirect and lure attackers into revealing themselves. The solution's advanced attack analysis and lateral movement tracking automate investigation, deliver evidence-based alerts, and in-depth forensic reports. Incident response is simplified with ThreatOps™ playbooks and 3rd party integrations for automated attack blocking, quarantine, and threat hunting.
---

Bulwark is the leading provider for IT Security and Information Communications & Technology (ICT) products in the Middle East region & India. Bulwark serves the entire region with innovations from more than 20 technology vendors and works with more than 500+ partners, with the aim of bringing the best in technology to the region. Customers from various sectors including Banking & Finance, Government, Oil & gas, Manufacturing, retail chain, Hospitality, Healthcare, Education, and more rely on solutions distributed by Bulwark for securing and managing their IT infrastructure. Bulwark has won numerous industry awards for leadership in IT sales and support and has been rated as the best Cyber Security specialized VAD in the region. For more information, please visit http://www.bulwark.biz
---

Centrify is redefining the legacy approach to Privileged Access Management by delivering cloud-ready Zero Trust Privilege to secure access to infrastructure, DevOps, cloud, containers, Big Data and other modern enterprise use cases. As traditional network perimeters dissolve, organizations must discard the old model of "trust but verify" which relied on well-defined boundaries. Zero Trust mandates a "never trust, always verify, enforce least privilege" approach to privileged access, from inside or outside the network.
Centrify Zero Trust Privilege helps customers grant least privilege access based on verifying who is requesting access, the context of the request, and the risk of the access environment. By implementing least privilege access, Centrify minimizes the attack surface, improves audit and compliance visibility, and reduces risk, complexity and costs for the modern, hybrid enterprise. Organizations may consider approaching Privileged Access Management by solely implementing password vaults, leaving gaps that can easily be exploited. Centrify Zero Trust Privilege combines password vaulting with brokering of identities, multi-factor authentication enforcement and "just enough" privilege, all while securing remote access and monitoring of all privileged sessions. Centrify's industry-recognized solution redefines legacy Privileged Access Management and goes beyond simple password vaulting to converge the core tenets of Zero Trust Privilege. Over half of the Fortune 100, the world's largest financial institutions, intelligence agencies, and critical infrastructure companies, all trust Centrify to stop the leading cause of breaches – privileged credential abuse.
---

Cloudflare, Inc. (www.cloudflare.com / @cloudflare) is on a mission to help build a better Internet. Today the company runs one of the world's largest networks that powers more than 10 trillion requests per month, which is nearly 10 percent of all Internet requests worldwide. Cloudflare protects and accelerates any Internet application online without adding hardware, installing software, or changing a line of code. Internet properties powered by Cloudflare have all traffic routed through its intelligent global network, which gets smarter with each new site added. As a result, they see significant improvement in performance and a decrease in spam and other attacks. Cloudflare was recognized by the World Economic Forum as a Technology Pioneer, named the Most Innovative Network & Internet Technology Company for two years running by the Wall Street Journal, and ranked among the world's 50 most innovative companies by Fast Company. Headquartered in San Francisco, CA, Cloudflare has offices in Austin, TX, Champaign, IL, New York, NY, Washington, DC, London, and Singapore.
---

Cyberbit is the world-leading provider of cyber ranges for cybersecurity training and simulation and is the company first to provide a consolidated threat detection and response platform that includes: security orchestration, automation and response (SOAR), ICS/SCADA security and endpoint detection and response (EDR). This unique platform enables detection and response across the organization's entire IT, OT and IoT attack surface. Since founded in mid-2015 Cyberbit's products have been rapidly adopted by enterprises, governments, higher education institutions and MSSPs. Cyberbit has offices in the US, Europe, and Asia.
---

Cyware Labs is a Threat Intelligence Sharing and Cyber Fusion product-based cybersecurity company headquartered in New York, USA. Cyware offers a full-stack of innovative cyber solutions for all-source strategic and tactical threat intelligence sharing, cyber fusion, and orchestrated threat response. Cyware Enterprise solutions are designed to promote secure collaboration, inculcate cyber resiliency, and enhance threat visibility by providing organizations an automated context-rich analysis of threats to proactively respond to threats. Cyware solutions leverage advanced breakthroughs in Artificial Intelligence, Machine Learning ,and Blockchain technologies to constantly challenge the security status quo and catalyze a growing ecosystem of empowered enterprises against the evolving threat landscape. Our clients include Fortune 500 financial, healthcare and defense organizations, multinational retail corporations, trade associations, industry groups (including ISACs and ISAOs), non-profits and government agencies. Our pioneering solutions enable organizations to develop proactive cyber defense capabilities, effectively exchange strategic, tactical, and operational threat intelligence, and quickly respond to and manage security threats in real-time.
About Products
Cyware Situational Awareness Platform (CSAP) - A 24x7 platform for receiving, sharing and actioning comprehensive strategic intelligence and real-time alerts on the go via the web, email, and mobile. Cyware Threat Intelligence Exchange (CTIX) - An intelligent bi-directional client-server exchange that facilitates subscriber management and full tactical Threat Intel collection from multiple sources. Cyware Fusion and Threat Response (CFTR) - A comprehensive cyber threat response solution equipped with threat intelligence, actor, malware, and vulnerability tracking, and cyber data fusion capabilities to produce a 360-degree view of the threat.
---

Cyxtera Technologies combines a worldwide footprint of 50+ best-in-class data centers with a portfolio of modern, cloud- and hybrid-ready security and analytics offerings – providing more than 3,500 enterprises, government agencies and service providers an integrated, secure and cyber-resilient infrastructure platform for critical applications and systems. For more information about Cyxtera visit, http://www.cyxtera.com/.
---

Darktrace is the world's leading cyber AI company and the creator of Autonomous Response technology. Its self-learning AI is modeled on the human immune system and used by over 3,000 organizations to protect against threats to the cloud, email, IoT, networks and industrial systems.
The company has over 1000 employees and headquarters in San Francisco and Cambridge, UK. Every 3 seconds, Darktrace AI fights back against a cyber-threat, preventing it from causing damage.
---

DriveLock SE, is headquartered in Munich, Germany with offices and distributors in the USA, Australia and Middle East. The expert for Cyber Security has become one of the leading Endpoint Protection Platform software vendors over the past 15 years.
The Endpoint Protection Platform from DriveLock is particularly strong when used in the extremely granular environment of Device Control for USB protection, as well as for the encryption of hard disks, SSD's or USB memory devices. Applications and their associated devices can be comprehensively protected with the Smart AppGuard based on integrated Artificial Intelligence with Predictive Whitelisting and Machine Learning functionality.
DriveLock supports various operating systems, devices, and is available as a hybrid solution either on-premise or from the cloud.
Facts & Figures:
Multiple awards as an endpoint protection solution

Honored as a TOP 100 innovator in 2017 and 2018

More than 3000 customers in 30 different countries across the world

Customer environments with up to 180,000 endpoints supported

Made in Germany, "without a backdoor"
---

EliteVAD is a Middle East and Africa (MEA) regional Value Added Distributor of best breed leading edge technology solutions, covering areas of Cyber Security, Intelligence and Forensics, Network Performance and Optimization, Data Center and Cloud. EliteVAD executes innovative technologies that can empower our partners and customers with a real added value.
What we do:
Value Added Distributor (VAD)

Covering Middle East and Africa region

Headquarters in Dubai, Offices and presence across the region

Focused in leading edge innovative
---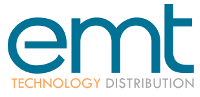 emt Distribution offers one of the best platforms that brings together vendors from varied disciplines within information security, cloud, virtualization and service management disciplines. With market intelligence and regular feedback from the Middle East region, emt Distribution knows what technology is best in demand and how to market your products in the region.
emt Distribution believes in providing the best products and services to its end users. Whether this means developing strategy for the best products in the region or training partners in all parts of the Middle East, we ensure the best experience for our customers when they choose our portfolio.
emt Distribution's Award winning "Magnitude Partner Program" has developed partners in various parts of the Middle East, Turkey, North, West Africa and parts of Asia develop significantly.
Partners in the region can benefit from:
Market development
Partner program development
Rebranding and Localization
Training
Sales and Marketing platforms
Business development and technical teams on the ground
---

FireEye is the intelligence-led security company. Working as a seamless, scalable extension of customer security operations, FireEye offers a single platform that blends innovative security technologies, nation-state grade threat intelligence, and world-renowned Mandiant® consulting. With this approach, FireEye eliminates the complexity and burden of cyber security for organizations struggling to prepare for, prevent, and respond to cyber attacks. FireEye has over 7,700 customers across 103 countries, including more than 50 percent of the Forbes Global 2000.
---

For more information please visit https://www.flumemarketing.com/
---

Fortinet (NASDAQ: FTNT) secures the largest enterprise, service provider, and government organizations around the world. Fortinet empowers its customers with intelligent, seamless protection across the expanding attack surface and the power to take on ever-increasing performance requirements of the borderless network - today and into the future. Only the Fortinet Security Fabric architecture can deliver security without compromise to address the most critical security challenges, whether in networked, application, cloud or mobile environments. Fortinet ranks #1 in the most security appliances shipped worldwide and more than 400,000 customers trust Fortinet to protect their businesses. Learn more at http://www.fortinet.com, the Fortinet Blog, or FortiGuard Labs.
---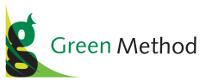 Green Method is a leading specialist Information Security Services provider in the UAE. Green Method was established in the UAE in 2008.

Over the years, Green Method has assisted various clients in Banking & Financial Services, Government, Utilities, Hospitality, Transportation, Retail and large & medium enterprises in multiple services offerings and has built an extensive clientele in the region.

Green Method provides a wide range of Consulting Services, Testing Services, Training and Solutions in this domain. Green Method recently launched Managed Security Services in Dubai through its subsidiary Green Sentries.

Green Method had been pioneering the cause of evangelizing the information security best practices in the country and has executed a number large and small turnkey projects for some of the leading organizations here. Green Method had been in the forefront in assisting the organizations to be aligned with the evolving security standards.
Green Method has shown exemplary efficiency in enhancing the security posture of the organizations, and that too within their stringent budgets, resulting in continuous, repeated engagements. Our prestigious list of customers includes some of the major names in the region in the financial, government and other sectors.
Green Method partners with the world majors in the domain. Our Partner Veracode provides the world's leading Application Risk Management Platform and has been ranked # 20 among the Forbes list of promising companies. Green Method has several other partnerships with leading providers like Mimecast, Wombat, Groundlabs, that has helped achieve the significant growth witnessed in the recent years.
---

Help AG provides leading enterprise businesses and government organizations across the Middle East with tailored Cyber Security Assurance services and solutions that addresses the most diverse and complex requirements. Founded in Germany in 1995, we have been present in the Middle East since 2004 and have firmly established ourselves as the region's leading cyber security advisor.

Our Cyber Security Analysis Division offers essential security services which are imperative to uncovering security vulnerabilities that would otherwise go unnoticed. We offer extensive technical expertise in delivering Penetration Test, Detailed Web Assessment, Mobile Application Hacking, Social Engineering, and Source Code Review services, to guide our customers' security investments so that they can best secure their information, data, and assets.

Help AG's offering for Information Security Governance and Compliance is based on our unique Governance & Assurance Framework, which ensures that information security follows a risk based and information centric approach, to meet an organization's specific needs and compliance requirements.

Our Cyber Security Operations Centre (CSOC) which is staffed by top-level security analysts; offers monitoring, analysis and interpretation of security events occurring within your infrastructure 24 hours a day and 7 days a week. Help AG Managed Security Services (MSS) is designed to detect, analyze and respond about security threats, malicious, abnormal and unauthorized behavior as well as anomalies and deviations in trends and baselines specific to your organization.

Help AG's Incident Response service allows you to recognize an incident, evaluate the associated risks, and determine the most effective approach to remediate the incident. Our approach to incident response enables you to position your organization a step ahead of any incident.

We value our customers' privacy and although local data collection is a must, we handle this in the most secure way possible by our unique service offering which ensures that data does not leave the customer's environment.
---

Kaspersky is a global cybersecurity company founded in 1997. Kaspersky's deep threat intelligence and security expertise is constantly transforming into security solutions and services to protect businesses, critical infrastructure, governments and consumers around the globe. The company's comprehensive security portfolio includes leading endpoint protection and a number of specialised security solutions and services to fight sophisticated and evolving digital threats. Over 400 million users are protected by Kaspersky technologies and we help over 270,000 corporate clients protect what matters most to them.
For more information please visit www.kaspersky.com
---

LexisNexis® Risk Solutions leverages comprehensive digital and physical identity intelligence, machine learning and advanced big data analytics to accelerate risk management decisions and fortify fraud defences for global businesses in over 100 countries. The LexisNexis® ThreatMetrix® product provides an enterprise solution for digital identity intelligence and authentication, powered by insight from billions of transactions, embedded machine learning, and a powerful decision platform. Threatmetrix® empowers organisations to make accurate customer trust decisions in near real time, unify decision analytics across the entire digital journey, and decrease fraud loss and reduce abandoned transactions.
---

ManageEngine is the enterprise IT management division of Zoho Corporation. Established and emerging enterprises – including 9 of every 10 Fortune 100 organizations - rely on our real-time IT management tools to ensure optimal performance of their IT infrastructure, including networks, servers, applications, desktops and more. We have offices worldwide, including the United States, the Netherlands, India, Singapore, Japan, China, and Australia as well as a network of 200+ global partners to help organizations tightly align their businesses and IT.
For more information, please visit - http://www.manageengine.eu/
Company blog - blogs.manageengine.com
LinkedIn - https://in.linkedin.com/company/manageengine
Facebook - http://www.facebook.com/ManageEngine
Twitter - https://twitter.com/manageengine
---

Mimecast is a cybersecurity and compliance provider that helps thousands of organizations worldwide make email safer, restore trust and strengthen cyber resilience. Mimecast's expanded cloud suite enables organizations to implement a comprehensive cyber resilience strategy. From email and web security, archive and data protection, to awareness training, uptime assurance and more, Mimecast helps organizations stand strong in the face of cyberattacks, compliance risk, human error and technical failure.
---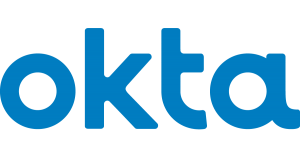 Okta is the leading independent provider of identity for the enterprise. The Okta Identity Cloud enables organisations to securely connect the right people to the right technologies at the right time. With over 6,500 pre-built integrations to applications and infrastructure providers, Okta customers can easily and securely use the best technologies for their business. Over 8,000 organisations, including 20th Century Fox, Engie, Nordstrom, Slack, Gatwick Airport and Twilio, trust Okta to help protect the identities of their workforces and customers.
---

OneTrust is the #1 most widely used privacy, security and trust platform used by more than 5,000 companies to comply with the CCPA, GDPR, ISO27001 and hundreds of the world's privacy and security laws. OneTrust's primary offerings include OneTrust Privacy Management Software, OneTrust PreferenceChoice™ consent and preference management software, OneTrust Vendorpedia™ third-party risk management software and vendor risk exchange and OneTrust GRC integrated risk management software.
OneTrust is co-headquartered in Atlanta and in London, and has additional offices in Bangalore, San Francisco, Melbourne, New York, São Paulo, Munich, Hong Kong and Bangkok. Our fast-growing team surpasses 1,500 employees worldwide. To learn more, visit OneTrust.com.
---

Paladion is a global cyber defense company that provides Managed Detection and Response Services, Cyber Forensics, Incident Response, and more by tightly bundling its semi-autonomous AI driven cyber platform and managed services with leading security technologies. Paladion is consistently rated and recognized by analyst firms such as Gartner, Forrester, and IDC, and awarded by CRN, Asian Banker, Red Herring, amongst others.
For over 19 years, Paladion has been actively managing cyber risk for 700+ customers from its six cyber operations centers placed across the globe. It houses 900+ cyber security professionals including security researchers, threat hunters, ethical hackers, incident responders, solution architects, consultants and more. Paladion is also actively involved in several information security research forums such as OWASP, and has authored several books on security monitoring, application security, and more.
For more information, please visit www.paladion.net.
---

PhishRod is a leading anti phishing solutions provider with an objective to develop technologies that enables people in the organizations to combat cyber attacks. With our headquarter in US and regional office in Middle East, PhishRod has a strong partner network across Middle East, Africa, Europe & Australia. PhishRod was established to address the threats vector related to phishing. Our aim is to develop workable solutions that empower people in the organization to be the first line of defense and play an active role in threat identification.
---

Proofpoint, Inc. (NASDAQ: PFPT) is a leading cybersecurity company that protects organizations' greatest assets and biggest risks: their people. With an integrated suite of cloud-based solutions, Proofpoint helps companies around the world stop targeted threats, safeguard their data, and make their users more resilient against cyber attacks. Leading organizations of all sizes, including more than half of the Fortune 1000, rely on Proofpoint to mitigate their most critical security and compliance risks across email, the cloud, social media, and the web. More information is available at https://www.proofpoint.com/fr
---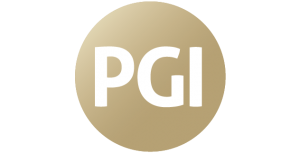 PGI is a specialist British cyber-security company. We help our clients build their in-house cybersecurity capability through consultancy, assurance and training.
PGI's Cyber Academy builds technical cybersecurity skills using UK government-certified courses and a powerful, immersive cyber range. We address skills shortages – creating new cyber security staff through reskilling, and helping practitioners develop advanced skills. Government agencies – including SAMA and CBK – and banks in six Middle Eastern countries have used PGI to reskill, train and certify staff for SOC, penetration testing, forensics, incident response and consultancy roles. Government and academic institutions in the Middle East, Europe and SE Asia have also chosen us as a training partner. And CISOs recently named PGI 'Most Effective Training Provider' in the AKJ Associates 'Who Secures the UAE' report (https://www.cyberviser.com/who-secures-the-uae-report).
PGI has worked with its corporate, critical infrastructure and government clients in the EMEA region to develop their security functions including Security Operations Centres (SOCs), Cyber Threat Intelligence Teams (CTIs), and Cyber Security Incident Response Teams (CSIRTs). We designed roles and operational processes, and advised on selecting, implementing and tuning technology solutions.
We offer a full range of cybersecurity services. We are accredited to design and implement IS management systems ranging from ISO27001 to Cyber Essentials according to business need and maturity. Our penetration testing and incident response services are approved by the UK government and registered through the CREST scheme. Our experienced consultants bring current operational experience of government and commercial cybersecurity best practice and risks.
---

Pulse Secure provides easy, comprehensive software-driven Secure Access solutions for people, devices, things and services that improve visibility, protection and productivity for our customers. Our standalone solutions and suites uniquely integrate mobile, cloud, application and network access to enable hybrid IT in a Zero Trust world. Over 24,000 enterprises and service providers across every vertical entrust Pulse Secure to empower their mobile workforce to securely access applications and information in the data center and cloud while ensuring business compliance and resiliency.
For example Pulse Access Suite Plus. This solution provides organizations a simplified, modular and integrated approach to secure access. It delivers adaptive identity and device authentication, protected connectivity, extensive visibility and analytics, threat response and high availability. By consolidating disparate security access tools into an integrated platform, enterprises gain easy access for users and a single-pane-of-glass to streamline provisioning, management and scalability. Organizations can centrally orchestrate Zero Trust policy to ensure compliant access to applications, resources and services across distributed network, private cloud and public cloud environments.Pulse Access Suite offers flexible physical, virtual and cloud deployment, and works with an enterprise's existing infrastructure and security ecosystem while supporting a broad array of applications. As a result, enterprises realize lower total cost of ownership while attaining procurement, deployment, expansion and support advantages
---

Recorded Future delivers the only complete threat intelligence solution powered by patented machine learning to lower risk. We empower organizations to reveal unknown threats before they impact business, and enable teams to respond to alerts 10 times faster. To supercharge the efforts of security teams, our technology automatically collects and analyzes intelligence from technical, open, and dark web sources and aggregates customer-proprietary data. Recorded Future delivers more context than threat feeds, updates in real time so intelligence stays relevant, and centralizes information ready for human analysis, collaboration, and integration with security technologies. 91 percent of the Fortune 100 use Recorded Future.
---

SABSA, the world's leading free-use and open-source Security Architecture development, management method and framework is changing the Enterprise Architecture landscape. With SABSA Chartered Security Architects in over 50 countries around the world, SABSA is transforming Information Security, Risk Management, and even Compliance & Audit, into 'Centres of Business Enablement'.
SABSA does not start with technical matters but focuses on the creation of models and frameworks to enable business opportunities while remaining within the risk appetite of real stakeholders, establishing real traceability from business requirements to solutions.
SABSAcourses are the foremost global provider of Accredited SABSA Training, with training locations
spanning Europe, The Middle East, Africa, North America and India. Our diverse range of training and
consulting options allow for an Enterprise Security Architecture solution for organisations of all sizes
and levels of maturity.
---

Against today's complicated cyber security challenges, SECURRENT is a trusted partner of yours by delivering the best security solutions by combining best expertise and outstanding services since 2009.
Located in Istanbul and Dubai, SECURRENT provides next generation network security, identity and access management, PCI DSS consultancy and payment security, encryption management, ICS/SCADA Security services and cloud security solutions for enterprise-class organizations.
SECURRENT is the key partner of leading security vendors like Check Point, Backbox, CyberArk, Thales, Gemalto, Forcepoint, Tufin and more.
SECURRENT will reveal the details of Check Point's new Gen V Infinity platform and Backbox's Intelligent Automation solutions for all network and security devices during the event.
---

Shape Security, based in Santa Clara, CA, defends the world's largest enterprises from all types of fraud against their online applications. Shape's fraud prevention platform detects and blocks up to 2 billion fraudulent or unwanted transactions daily, while keeping 200 million legitimate human logins and other interactions safe.
Shape provides omnichannel protection for web applications, mobile applications and API interfaces; the company's mobile SDK is deployed on more than 200 million iOS and Android devices worldwide.
Shape Security is now a part of F5 Networks. F5 and Shape have joined forces to defend every application against attacks, fraud, and abuse in a multi-cloud world. To learn more, visit www.shapesecurity.com.
---

Sophos evolves to meet every new challenge, protecting more than 400,000 organizations of all sizes in more than 150 countries from today's most advanced cyber threats. Powered by SophosLabs, our cloud-native and AI-enhanced solutions are able to adapt and evolve to secure endpoints and networks against never-before-seen cybercriminal tactics and techniques. Managed through our award-winning, cloud-based platform, Sophos Central, our best-of-breed products work together through our unique Synchronized Security system to share threat intelligence and respond to evolving threats. The Sophos suite of products secures networks and endpoints against automated and active-adversary breaches, ransomware, malware, exploits, data exfiltration, phishing, and more.
---
Synack, the most trusted crowdsourced security platform, delivers comprehensive and continuous penetration testing with actionable results. The company combines the world's most skilled and trusted ethical hackers with AI-enabled technology to create a scalable, effective security solution. Headquartered in Silicon Valley with regional offices around the world, Synack protects leading global banks, the top 10 global consulting firms and security companies, DoD classified assets, and over $2 trillion in Fortune 500 revenue. Synack was founded in 2013 by former NSA security experts Jay Kaplan, CEO, and Dr. Mark Kuhr, CTO. For more information, please visit us at www.synack.com.
---

Thales eSecurity is a leader in advanced data security solutions and services, delivering trust wherever information is created, shared or stored. We ensure that company and government data is secure and trusted in any environment – on premise, in the cloud, in data centres and in big data environments – without sacrificing business agility. Security doesn't just reduce risk, it's an enabler of the digital initiatives that now permeate our daily lives – digital money, e-identities, healthcare, connected cars and with the internet of things (IoT) even household devices.
Thales eSecurity provides everything an organization needs to protect and manage its data, identities and intellectual property and meet regulatory compliance – through encryption, advanced key management, tokenization, privileged user control and meeting the highest standards of certification for high assurance solutions. Security professionals around the globe rely on Thales to confidently accelerate their organization's digital transformation. Thales eSecurity is part of Thales Group.
---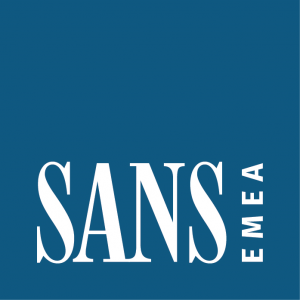 SANS Institute is the world's largest provider of cyber security training.

For over twenty-five years, we've provided cutting edge training to governments and organisations across the world. Technology may have changed in that time, but our core mission has remained constant: to protect through sharing cyber security knowledge and skills.

SANS offers over 60 cyber security courses, operates across dozens of countries and has over 200,000 alumni.

SANS training is built around a promise: students will be able to put into practice what they've learned as soon as they get back to their desk.
---

As an IT service-provider organization, TNCT was established with the focus on offering professional IT services in order to address the market requirements in the Middle East and Africa regions for true value-added IT services including; educational services, technical implementation and project management services, consultancy services, as well as pre-sales and post sales technical support services. Being a high-tech service-oriented organization and given our skills and expertise in the network security domain we aim to deliver such value-added services with the best quality yet in the most efficient way. Our
present focus is to provide these value-added services for technologies and solutions from Check Point Software Technologies within GCCand Africa regions.
---

Vectra is transforming cybersecurity by applying advanced AI to detect in-progress attacks and hunt for hidden threats. Vectra and its flagship Cognito® platform enable the world's most consequential organizations to detect cyberattacks in real time and empower threat hunters to perform highly conclusive incident investigations. Vectra reduces business risk by eliminating security gaps in cloud, data center and enterprise environments. Behind the Cognito platform, Vectra threat researchers identify and investigate cyberattacks, vulnerabilities and malicious behaviors that are unknown to the world. With data sets from this research, data scientists develop the machine learning algorithms and behavioral analysis that drive Cognito.
---

Virsec is a cybersecurity company delivering a radically new approach to application security that centers defenses on applications and not the network. With Virsec organizations around the world are effectively hardening vulnerable enterprise applications, defense systems, critical infrastructure automation, and Industrial software against the most dangerous attacks.
Virsec's security vision is to protect the world's most vital systems from the inside with technology that ensures application integrity and resilience in the face of crippling attacks. In doing so, we've designed solutions that enable Security Operations and DevOPs teams with unmatched application visibility, and memory-based attack detection and remediation methods. Organizations can effectively (and automatically) stop evasive exploits at the earliest point in the attack cycle. Our approach fills critical gaps in existing security protections that allow attackers to bypass conventional security -- acting as an application guard rail.
Virsec's core technology uniquely protects the full application stack including compiled and transactional code, from web threats to binary memory-based attacks with near 100% accuracy -- a first in the security industry. Virsec solutions help ensure immediate patching of software flaws and real-time attack defense while unburdening resources of the rigors of investigating alerts, conducting threat analysis, and maintaining policy protections.
Virsec is committed to providing industry-leading technology and solutions that simplify security across entire application infrastructure with unmatched memory protection. We work closely with those responsible for managing and deploying secure information system infrastructures that drive critical business operations behind global economies and nations. Companies like Raytheon, Schneider Electric, Aveva, and GHD look to us to ensure an effective cyber defense strategy for the largest enterprises, governments, and organizations around the world.
For more information visit https://virsec.com.
---