Strategic Sponsors
BeyondTrust is the worldwide leader in Privileged Access Management (PAM), empowering organizations to secure and manage their entire universe of privileges. Our integrated products and platform offer the industry's most advanced PAM solution, enabling organizations to quickly shrink their attack surface across traditional, cloud and hybrid environments.
The BeyondTrust Universal Privilege Management approach secures and protects privileges across passwords, endpoints, and access, giving organizations the visibility and control they need to reduce risk, achieve compliance, and boost operational performance. Our products enable the right level of privileges for just the time needed, creating a frictionless experience for users that enhances productivity.
With a heritage of innovation and a staunch commitment to customers, BeyondTrust solutions are easy to deploy, manage, and scale as businesses evolve. We are trusted by 20,000 customers, including more than 70 percent of the Fortune 500, and a global partner network. Learn more at www.beyondtrust.com.
---

Darktrace (DARK:L), a global leader in cyber security AI, delivers world-class technology that protects over 5,000 customers worldwide from advanced threats, including ransomware and cloud and SaaS attacks. The company's fundamentally different approach applies Self-Learning AI to enable machines to understand the business in order to autonomously defend it. Headquartered in Cambridge, UK, the company has 1,500 employees and over 30 offices worldwide. Darktrace was named one of TIME magazine's 'Most Influential Companies' for 2021.
---

Forcepoint is the global leader for data-first cybersecurity. Forcepoint's behavior-based solutions adapt to risk in real-time and are delivered through a cloud-native SASE security platform that protects users, devices, and networks as people access the web and cloud. Forcepoint solutions prevent the theft or loss of sensitive data and intellectual property no matter where people are working, and eliminates breaches caused by insiders. Based in Austin, Texas, Forcepoint creates safe, trusted environments for thousands of enterprise and government customers and their employees in more than 150 countries. www.forcepoint.com
---

Recorded Future is the world's largest provider of intelligence for enterprise security. By combining persistent and pervasive automated data collection and analytics with human analysis, Recorded Future delivers intelligence that is timely, accurate, and actionable. In a world of ever-increasing chaos and uncertainty, Recorded Future empowers organisations with the visibility they need to identify and detect threats faster; take proactive action to disrupt adversaries; and protect their people, systems, and assets, so business can be conducted with confidence. Recorded Future is trusted by more than 1,000 businesses and government organisations around the world. Learn more at recordedfuture.com.
---
Education Seminar Sponsors

Appgate SDP is a leading Zero Trust Network Access solution that simplifies and strengthens access controls for all users, devices, and workloads. We deliver secure access for complex and hybrid enterprises by thwarting complex threats, reducing costs, and boosting operational efficiency. The full suite of Appgate solutions and services protects more than 650 organizations across government, Fortune 50, and global enterprises. Start your secure access journey with confidence by visiting www.appgate.com.
---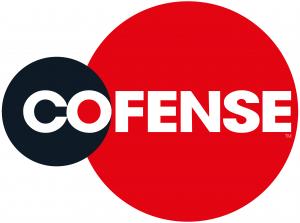 Millions of Ransomware, Business Email Compromise and Credential Harvesting attacks bypass expensive email security solutions every year. They are in your users' inboxes right now.
Cofense is the only company that combines a global network of 30 million people reporting phish with advanced AI-based automation to stop phishing attacks fast. That's why over half of the Fortune 500 trust us.
We're Cofense. We Stop Phish.
Our Phishing Detection and Response platform catches the phishing emails that your secure email gateway inevitably misses. We deliver the technology and insight needed to detect, analyze, and stop phishing attacks.
Cofense® is the leading provider of phishing detection and response solutions. Designed for enterprise organizations, the Cofense Phishing Detection and Response (PDR) platform leverages a global network of nearly 30 million people actively reporting suspected phish, combined with advanced automation to stop phishing attacks faster and stay ahead of breaches. When deploying the full suite of Cofense solutions, organizations can educate employees on how to identify and report phish, detect phish in their environment and respond quickly to remediate threats. With seamless integration into most major TIPs, SIEMs, and SOARs, Cofense solutions easily align with existing security ecosystems. Across a broad set of Global 1000 enterprise customers, including defense, energy, financial services, healthcare and manufacturing sectors, Cofense understands how to improve security, aid incident response and reduce the risk of compromise. For additional information, please visit www.cofense.com or connect with us on Twitter and LinkedIn.
---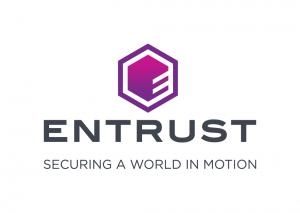 Entrust keeps the world moving safely by enabling trusted identities, payments and data protection. Today more than ever, people demand seamless, secure experiences, whether they're crossing borders, making a purchase, accessing e-government services or logging into corporate networks. Entrust offers an unmatched breadth of digital security and credential issuance solutions at the very heart of all these interactions. With a network of global partners, and customers in over 150 countries, it's no wonder the world's most entrusted organizations trust us. Entrust nShield HSMs are among the highest-performing, most secure and easy-to-integrate HSM solutions available, facilitating regulatory compliance and delivering the highest levels of data and application security for enterprise, financial and government organizations. The unique nShield Security World key management architecture provides strong, granular controls over access and usage of keys. To learn more visit www.entrust.com/hsm
---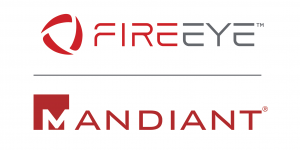 About FireEye, Inc.
FireEye is the intelligence-led security company. Working as a seamless, scalable extension of customer security operations, FireEye offers a single platform that blends innovative security technologies, nation-state grade threat intelligence, and world-renowned Mandiant® consulting. With this approach, FireEye eliminates the complexity and burden of cyber security for organizations struggling to prepare for, prevent, and respond to cyber attacks. FireEye has over 10,100 customers across 103 countries, including more than 50 percent of the Forbes Global 2000.
© 2021 FireEye, Inc. All rights reserved. FireEye and Mandiant are registered trademarks or trademarks of FireEye, Inc. in the United States and other countries. All other brands, products, or service names are or may be trademarks or service marks of their respective owners.
About Mandiant
Mandiant Solutions, a part of FireEye, brings together the world's leading threat intelligence and frontline expertise with continuous security validation to arm organizations with the tools needed to increase security effectiveness and reduce organizational risk.
---

FireMon is the only agile network security policy platform for hybrid cloud enterprises. FireMon delivers persistent network security for multi-cloud environments through a powerful fusion of real-time asset visibility, compliance and automation. Since creating the first-ever network security policy management solution, FireMon has delivered command and control over complex network security infrastructures for more than 1,700 customers located in nearly 70 countries around the world. For more information, visit www.firemon.com. FireMon is on social media: Twitter, LinkedIn, YouTube and Facebook
---

Intel 471 empowers enterprises, government agencies, and other organizations to win the cybersecurity war using near-real-time insights into the latest malicious actors, relationships, threat patterns, and imminent attacks relevant to their businesses. Our TITAN platform collects, interprets, structures, and validates human-led, automation-enhanced results. Clients across the globe leverage this threat intelligence with our proprietary framework to map the criminal underground, zero in on key activity, and align their resources and reporting to business requirements. Intel 471 serves as a trusted advisor to security teams, offering ongoing trend analysis and supporting your use of the platform. Learn more at https://intel471.com/
---

LogRhythm's award-winning NextGen SIEM Platform makes the world safer by protecting organisations, employees, and customers from the latest cyberthreats. It does this by providing a comprehensive platform with the latest security functionality, including security analytics; network detection and response (NDR); user and entity behaviour analytics (UEBA); and security orchestration, automation, and response (SOAR). Learn how LogRhythm empowers companies to be security first at logrhythm.com.
---

As the IT management division of Zoho Corporation, ManageEngine prioritizes flexible solutions that work for all businesses, regardless of size or budget. ManageEngine crafts comprehensive IT management software with a focus on making your job easier. With our 90+ products and free tools cover everything your IT needs, you can take complete control of your IT infrastructure and services—both on-premises and in the cloud. For more information, visit https://www.manageengine.com/
---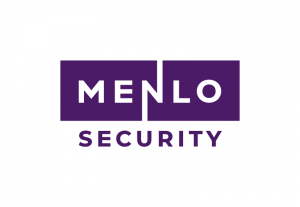 Menlo Security protects organizations from cyberattacks by seeking to eliminate the threat of malware from the web, documents, and email. Our cloud-based Isolation Platform scales to provide comprehensive protection across enterprises of any size, without requiring endpoint software or impacting the end-user experience. Menlo Security is trusted by major global businesses, including Fortune 500 companies and financial services institutions.
---

Netwrix is a software company that empowers information security and governance professionals to reclaim control over sensitive, regulated and business-critical data, regardless of where it resides.
Over 10,000 organizations worldwide rely on Netwrix solutions to secure sensitive data, realize the full business value of enterprise content, pass compliance audits with less effort and expense, and increase the productivity of IT teams and knowledge workers.
For more information about Netwrix, visit www.netwrix.com.
---

OneLogin is the number one value-leader in Identity and Access Management. Our Trusted Experience PlatformTM provides everything you need to secure your workforce, customers, and partners at a price that works with your budget. To learn more visit www.onelogin.com.
---