Strategic Sponsors

BeyondTrust is the worldwide leader in Privileged Access Management (PAM), empowering organizations to secure and manage their entire universe of privileges. Our integrated products and platform offer the industry's most advanced PAM solution, enabling organizations to quickly shrink their attack surface across traditional, cloud and hybrid environments.
The BeyondTrust Universal Privilege Management approach secures and protects privileges across passwords, endpoints, and access, giving organizations the visibility and control they need to reduce risk, achieve compliance, and boost operational performance. Our products enable the right level of privileges for just the time needed, creating a frictionless experience for users that enhances productivity.
With a heritage of innovation and a staunch commitment to customers, BeyondTrust solutions are easy to deploy, manage, and scale as businesses evolve. We are trusted by 20,000 customers, including 70 percent of the Fortune 500, and a global partner network.
Learn more at www.beyondtrust.com.
---

CrowdStrike, a global cybersecurity leader, is redefining security for the cloud era with an endpoint protection platform built from the ground up to stop breaches. The CrowdStrike Falcon platform's single lightweight-agent architecture leverages cloud-scale artificial intelligence (AI) and offers real-time protection and visibility across the enterprise, preventing attacks on endpoints on or off the network. Powered by the proprietary CrowdStrike Threat Graph, CrowdStrike Falcon correlates over 3 trillion endpoint-related events per week in real time from across the globe, fueling one of the world's most advanced data platforms for security.
With CrowdStrike, customers benefit from better protection, better performance and immediate time-to-value delivered by the cloud-native Falcon platform.
There's only one thing to remember about CrowdStrike: We stop breaches.
Qualifying organizations can gain full access to Falcon Prevent™ by starting a free trial.
Learn more: https://www.crowdstrike.com/
---

Darktrace is the world's leading cyber AI company and the creator of Autonomous Response technology.
Its self-learning AI is modeled on the human immune system and used by over 3,500 organizations to protect against threats to the cloud, email, IoT, networks and industrial systems. This includes insider threat, industrial espionage, IoT compromises, zero-day malware, data loss, supply chain risk and long-term infrastructure vulnerabilities.
The company has over 1,200 employees, 44 offices and headquarters in San Francisco and Cambridge, UK. Every 3 seconds, Darktrace AI fights back against a cyber-threat, preventing it from causing damage.
---

Fidelis Cybersecurity is a leading provider of threat detection, hunting and response solutions. Fidelis combats the full spectrum of cyber-crime, data theft and espionage by providing full visibility across hybrid cloud / on-prem environments, automating threat and data theft detection, empowering threat hunting and optimizing incident response with context, speed and accuracy.
By integrating bi-directional network traffic analysis across your cloud and internal networks with email, web, endpoint detection and response, and automated deception technology, the Fidelis Elevate™ platform captures rich metadata and content that enables real-time and retrospective analysis, giving security teams the platform to effectively hunt for threats in their environment. Fidelis solutions are delivered as standalone products, an integrated platform, or as a 24x7 Managed Detection and Response service that augments existing security operations and incident response capabilities. Fidelis is trusted by Global 1000s and Governments as their last line of defence. Get in the hunt. For more information go to www.fidelissecurity.com
---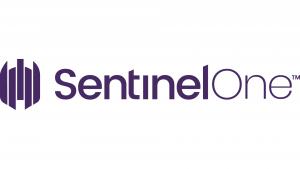 SentinelOne is the only cybersecurity solution encompassing AI-powered prevention, detection, response, remediation and hunting across endpoints, containers, cloud workloads, and IoT devices in a single lightweight autonomous and fully automated platform. With SentinelOne, organizations gain realtime full transparency into every activity happening across the network at machine speed – to defeat every attack, at every stage of the threat lifecycle. To learn more visit www.sentinelone.com or follow us at @SentinelOne, on LinkedIn or Facebook.
---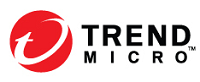 Trend Micro are a global leader in cyber security solutions. Their innovative solutions for consumers, businesses, and governments provide layered security for data centers, cloud environments, networks, and endpoints. Optimized for leading environments, including Amazon Web Services, Microsoft®, VMware®, and more, their solutions enable organizations to automate the protection of valuable information from today's threats. All of their products work together to seamlessly share threat intelligence and provide a connected threat defense with centralized visibility and control, enabling better, faster protection. Trend Micro customers include 45 of the top 50 Fortune® Global 500 companies, and 100% of the top 10 global automotive, banking, telecommunications, and petroleum companies. With over 5,000 employees in over 50 countries and the world's most advanced global threat intelligence, Trend Micro enables organizations to secure their journey to the cloud. For more information, visit
www.trendmicro.com
.
---
Education Sponsors

ARCON is a leading Enterprise Information Risk Control Solution provider, specializing in Privileged Access Management and continuous Risk Assessment solutions. Our mission is to help enterprises identify emerging technology risks and help them control by robust solutions that predict, protect and prevent.
ARCON is a privately held technology company, which was established in London in 2006 with research and development center in Mumbai.
The Mumbai-based company has now been in the domain for more than 10 years.
Having started as an upcoming tech start-up, the Company is now recognized as one of the world's most trusted brands by Information Security professionals.
Our product portfolio includes three robust risk control solutions:
ARCON | Privileged Access Management

ARCON | Secure Compliance Management

ARCON | User Behavior Analytics
We are a team of futurists. Our product development strategy is based on constant interactions with the industry thought leaders. Close collaboration allows us to understand emerging technology-related threats for organizations. Subsequently, we brainstorm and develop best-in-class solutions that enable enterprises to overcome humongous challenges related to information security.
Our enterprise-class solutions provide seamless access and have scalable architecture. More than 250 global enterprises, spanning wide-ranging industries such as Banking, Finance, Insurance, Government organizations, Oil & Gas, Pharmaceutical, Logistics, Fintech trust ARCON solutions to safeguard critical business information.
ARCON is widely recognized by the analyst community such as Gartner and KuppingerCole. The Company has a global presence, enabled by its well-distributed partner network.
While we continue to be a leader in India and the Middle East, we are fast gaining traction in the APAC region, Africa and Europe.
---

Bulwark is the leading provider for IT Security and Information Communications & Technology (ICT) products in the Middle East region & India. Bulwark serves the entire region with innovations from more than 20 technology vendors and works with more than 500+ partners, with the aim of bringing the best in technology to the region. Customers from various sectors including Banking & Finance, Government, Oil & gas, Manufacturing, retail chain, Hospitality, Healthcare, Education, and more rely on solutions distributed by Bulwark for securing and managing their IT infrastructure. Bulwark has won numerous industry awards for leadership in IT sales and support and has been rated as the best Cyber Security specialized VAD in the region. For more information, please visit http://www.bulwark.biz
---

Netwrix is a software company that empowers information security and governance professionals to reclaim control over sensitive, regulated and business-critical data, regardless of where it resides.
Over 10,000 organizations worldwide rely on Netwrix solutions to secure sensitive data, realize the full business value of enterprise content, pass compliance audits with less effort and expense, and increase the productivity of IT teams and knowledge workers.
For more information about Netwrix, visit www.netwrix.com.
---

Recorded Future delivers the world's most advanced security intelligence to disrupt adversaries, empower defenders, and protect organizations. With proactive and predictive intelligence, Recorded Future's platform provides elite, context-rich, actionable intelligence in real time that's ready for integration across the security ecosystem. Learn more at recordedfuture.com.
---
Synack, the most trusted crowdsourced security platform, delivers comprehensive and continuous penetration testing with actionable results. The company combines the world's most skilled and trusted ethical hackers with AI-enabled technology to create a scalable, effective security solution. Headquartered in Silicon Valley with regional offices around the world, Synack protects leading global banks, the top 10 global consulting firms and security companies, DoD classified assets, and over $2 trillion in Fortune 500 revenue. Synack was founded in 2013 by former NSA security experts Jay Kaplan, CEO, and Dr. Mark Kuhr, CTO. For more information, please visit us at www.synack.com.
---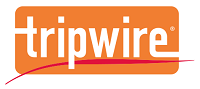 For over 20 years Tripwire has specialized in finding and minimizing a wide range of cyber security threats both on-site and in the cloud. Our portfolio provides the most critical security controls covering unauthorized changes, misconfigurations, vulnerabilities, and compliance issues. We provide solutions for IT and Industrial and have both SaaS and Managed Service options.
We enable organizations to identify system vulnerabilities through advanced intelligence that prioritizes the most critical issues and how to fix them. It offers both agent and agentless capabilities for superior scanning and accuracy. Providing the industry's most granular risk scoring system and the lowest available false positive rate. Its advanced intelligence powered by Tripwire's vulnerability exposure and research team (VERT) helps organizations identify, prioritize, and respond to their most critical vulnerabilities.
From cloud storage to SaaS applications, we can assess cloud instances for secure configuration and suspicious change and help ensure data is not inadvertently being exposed. For organizations where cloud is enabling DevOps, Tripwire helps incorporate security consistently across the DevOps life cycle – from build to pre-deployment to production. Data collected from the multiple Tripwire controls can be shared and correlated to enhance the users' visibility and awareness of potential threats.
Our industrial solutions enable visibility into and protection from events that threaten safety, quality, and productivity for mission-critical systems. These are events that disrupt your ability to view, monitor, or control your industrial process – whether malicious activity or human error. Tripwire does this by telling you what's on your network, if it configured correctly, if the configuration is changing, or if one of your devices is telling you it's on the brink of failure.
For further information please visit: www.tripwire.com
---
Networking Sponsors

FireEye is the intelligence-led security company. Working as a seamless, scalable extension of customer security operations, FireEye offers a single platform that blends innovative security technologies, nation-state grade threat intelligence, and world-renowned Mandiant consulting. With this approach, FireEye eliminates the complexity and burden of cyber security for organizations struggling to prepare for, prevent, and respond to cyber attacks. FireEye has over 9,300 customers across 103 countries, including more than 50 percent of the Forbes Global 2000.
© 2020 FireEye, Inc. All rights reserved. FireEye, Mandiant and Helix are registered trademarks or trademarks of FireEye, Inc. in the United States and other countries. All other brands, products, or service names are or may be trademarks or service marks of their respective owners.
---

Designed by analysts but built for the entire team (security operations, threat intelligence, incident response and security leadership), ThreatConnect's intelligence-driven security operations platform is the only solution available today with intelligence, automation, analytics, and workflows in a single platform. Centralize your intelligence, establish process consistency, scale operations, and measure your effectiveness in one place. To learn more about our threat intelligence platform (TIP) or security orchestration, automation, and response (SOAR) solutions, visit www.ThreatConnect.com.
---