Strategic Sponsors

BeyondTrust is the worldwide leader in Privileged Access Management (PAM), empowering organizations to secure and manage their entire universe of privileges. Our integrated products and platform offer the industry's most advanced PAM solution, enabling organizations to quickly shrink their attack surface across traditional, cloud and hybrid environments.
---

Darktrace is the world's leading cyber AI company and the creator of Autonomous Response technology. Its self-learning AI is modeled on the human immune system and used by over 4,000 organizations to protect against threats to the cloud, email, IoT, networks and industrial systems.
The company has over 1,300 employees and headquarters in San Francisco and Cambridge, UK. Every 3 seconds, Darktrace AI fights back against a cyber-threat, preventing it from causing damage
---

Illumio enables organizations to realize a future without high-profile breaches by providing visibility, segmentation, and control of all network communications across any data center or cloud. Founded in 2013, the world's largest enterprises, including Morgan Stanley, BNP Paribas, Salesforce, and Oracle NetSuite trust Illumio to reduce cyber risk. For more information, visit www.illumio.com/what-we-do
---

Pulse Secure provides easy, comprehensive software-driven Secure Access solutions for people, devices, things and services that improve visibility, protection and productivity for our customers. Our standalone solutions and suites uniquely integrate mobile, cloud, application and network access to enable hybrid IT in a Zero Trust world. Over 24,000 enterprises and service providers across every vertical entrust Pulse Secure to empower their mobile workforce to securely access applications and information in the data center and cloud while ensuring business compliance and resiliency.
For example Pulse Access Suite Plus. This solution provides organizations a simplified, modular and integrated approach to secure access. It delivers adaptive identity and device authentication, protected connectivity, extensive visibility and analytics, threat response and high availability. By consolidating disparate security access tools into an integrated platform, enterprises gain easy access for users and a single-pane-of-glass to streamline provisioning, management and scalability. Organizations can centrally orchestrate Zero Trust policy to ensure compliant access to applications, resources and services across distributed network, private cloud and public cloud environments.Pulse Access Suite offers flexible physical, virtual and cloud deployment, and works with an enterprise's existing infrastructure and security ecosystem while supporting a broad array of applications. As a result, enterprises realize lower total cost of ownership while attaining procurement, deployment, expansion and support advantages
---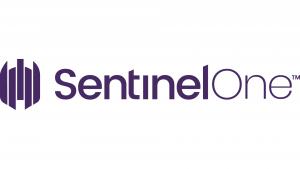 SentinelOne is the only cybersecurity solution encompassing AI-powered prevention, detection, response, remediation and hunting across endpoints, containers, cloud workloads, and IoT devices in a single lightweight autonomous and fully automated platform. With SentinelOne, organizations gain realtime full transparency into every activity happening across the network at machine speed – to defeat every attack, at every stage of the threat lifecycle. To learn more visit www.sentinelone.com or follow us at @SentinelOne, on LinkedIn or Facebook.
---
Synack, the most trusted crowdsourced security platform, delivers comprehensive and continuous penetration testing with actionable results. The company combines the world's most skilled and trusted ethical hackers with AI-enabled technology to create a scalable, effective security solution. Headquartered in Silicon Valley with regional offices around the world, Synack protects leading global banks, the top 10 global consulting firms and security companies, DoD classified assets, and over $2 trillion in Fortune 500 revenue. Synack was founded in 2013 by former NSA security experts Jay Kaplan, CEO, and Dr. Mark Kuhr, CTO. For more information, please visit us at www.synack.com.
---

Recorded Future delivers the world's most advanced security intelligence to disrupt adversaries, empower defenders, and protect organizations. With proactive and predictive intelligence, Recorded Future's platform provides elite, context-rich, actionable intelligence in real time that's ready for integration across the security ecosystem. Learn more at recordedfuture.com.
---
Education Sponsors

Consumers, citizens and employees increasingly expect anywhere-anytime experiences — whether they are making purchases, crossing borders, accessing e-gov services or logging onto corporate networks. Entrust Datacard offers the trusted identity and secure transaction technologies that make those experiences reliable and secure. Solutions range from the physical world of financial cards, passports and ID cards to the digital realm of authentication, certificates and secure communications. With more than 2,000 Entrust Datacard colleagues around the world, and a network of strong global partners, the company serves customers in 150 countries worldwide. For more information, visit
www.entrustdatacard.com
.
---

LogRhythm is a world leader in NextGen SIEM, empowering organizations on six continents to successfully reduce risk by rapidly detecting, responding to and neutralizing damaging cyberthreats. The LogRhythm platform combines user and entity behavior analytics (UEBA), network traffic and behavior analytics (NTBA) and security automation & orchestration (SAO) in a single end-to-end solution. LogRhythm's Threat Lifecycle Management (TLM) framework serves as the foundation for the AI-enabled Security Operations Center (SOC), helping customers measurably secure their cloud, physical and virtual infrastructures for both IT and OT environments. Built for security professionals by security professionals, the LogRhythm platform has won many accolades, including being positioned as a Leader in Gartner's SIEM Magic Quadrant.
---

OneLogin manages and secures millions of identities around the globe by bringing speed and integrity to the modern enterprise with an award-winning Identity & Access Management (IAM) solution. Our Trusted Experience Platform secures connections across users, devices, and applications, helping enterprises drive new levels of business integrity, operational velocity, and team efficiency across all their cloud and on-premise applications. Risk-based authentication, mobile identity management, and real-time directory synchronization add an extra layer of protection. The ability to handle on-premises and cloud/SaaS applications makes OneLogin the Identity as a Service (IDaaS) vendor of choice for the hybrid enterprise.
---

Designed by analysts but built for the entire team (security operations, threat intelligence, incident response and security leadership), ThreatConnect's intelligence-driven security operations platform is the only solution available today with intelligence, automation, analytics, and workflows in a single platform. Centralize your intelligence, establish process consistency, scale operations, and measure your effectiveness in one place. To learn more about our threat intelligence platform (TIP) or security orchestration, automation, and response (SOAR) solutions, visit www.ThreatConnect.com.
---
Networking Sponsors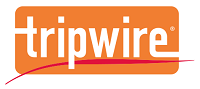 Tripwire is the trusted leader for establishing a strong cybersecurity foundation. Partnering with Fortune 500 enterprises, industrial organizations and government agencies, Tripwire protects the integrity of mission-critical systems spanning physical, virtual, cloud and DevOps environments. Tripwire's award-winning portfolio delivers top critical security controls, including asset discovery, secure configuration management, vulnerability management and log management. As the pioneers of file integrity monitoring (FIM), Tripwire's expertise is built on a 20+ year history of innovation helping organizations discover, minimize and monitor their attack surfaces.
We provide solutions for IT and Industrial and have both SaaS and Managed Service options.
From cloud storage to SaaS applications, we can assess cloud instances for secure configuration and suspicious change and helps ensure data is not inadvertently being exposed.
Our industrial solutions enable visibility to and protection from events that threaten safety, quality, and productivity for mission-critical systems.
We enable organizations to identify system vulnerabilities through advanced intelligence that prioritizes the most critical issues and how to fix them.
To support your organization's cyber integrity and alignment with wide-ranging industry-standard frameworks and regulations, our solutions portfolio includes the following capabilities:
» File integrity monitoring » Security configuration management » Analytics and dashboards » Malware detection » Log management » Change detection
» Configuration assessment » Policy management » Vulnerability management » Asset discovery » Network device and SCADA security » Factory automation system security
---