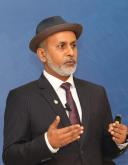 Imran Chowdhury, Global Data Protection Officer, Al Jazeera Media Network
Imran Chowdhury is a data trust professional with extensive experience in Privacy, Cybersecurity, and Data Governance. Imran brings together a diverse professional experience of over 25 years in technology in establishing data trust. When asked, he says he likes to connect dots. His expertise in business architecture, portfolio management, service management, project... management, governance, risk, and compliance comes together in his work with an entrepreneurship spirit. His own experience in establishing a digital-first organization gives him a unique insight to establish the right level of governance as an organization moves from inception to maturity. Imran feels passionate about user trust in the digital world and believes that the organization needs to establish that trust with its users. Imran is the Global Data Protection Officer at Al Jazeera Media Network, where he launched the Privacy function. more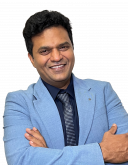 Shaik Abdulkhader, CISO for Leading Energy Company in Qatar
Shaik Abdulkhader is a proven visionary cybersecurity leader with 28+ years of experience with strong business acumen and excellent working knowledge of cybersecurity, IT, IOT, IIOT & OT technologies. He has highly diversified industry exposure and multi geography experience, having excellent knowledge of Business & IT systems, products,... solutions, platforms & services in Banking, Oil & Gas, Manufacturing, Telecom & Government sectors and have been associated with the biggest global brands like TCS, Vodafone, QNB, IBM, QAPCO etc at various technical & leadership roles. more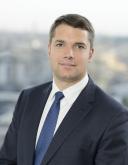 Maarten Stassen​​, Partner - Lawyer, Crowell & Moring LLP
Maarten Stassen is a partner in the Brussels office of Crowell & Moring, where he is a member of the firm's Privacy & Cybersecurity Group. His practice focuses on privacy and data protection, including the General Data Protection Regulation (GDPR) and cross-border data transfers solutions, as well as on the legal and operational aspects of the digital ecosystem,... including Internet of Things (IoT), MedTech, and upcoming technologies such as Distributed Ledger Technology (e.g. Blockchain). Maarten has been named a "Next Generation Partner" by Legal 500 in EU Regulatory: Privacy and Data Protection. A Legal 500 source described him as follows: "Maarten Stassen is one of the brightest and most talented lawyers I have ever met. He is a team player and an excellent lawyer." He was furthermore described as "very experienced in privacy" and a "name to note" in the Belgian IT & Telecoms industry." Before joining Crowell & Moring, Maarten was a director in Deloitte's Cyber practice, as well as the Faculty Leader of the European Privacy Academy. He has been focusing on privacy and data protection law for many years, first as a lawyer in both Spain and Belgium, and later as European Privacy Officer of an international health insurance company. Characterized by his entrepreneurial spirit and drive to provide client-specific, business-focused, practical and pragmatic advice, Maarten has extensive experience advising a wide range of private organizations and public sector entities on national and international privacy and data-protection-related matters. Clients include household names in the automotive, MedTech, transportation, financial services, life sciences, and retail sectors. Maarten has both a Belgian and a Spanish law degree. His international experience helps to provide a different point of view for his clients. Maarten is fluent in Dutch, English, French, Spanish, and Catalan. Maarten is Vice-Chair of the American Bar Association (ABA) Privacy and Computer Crime Committee (Science & Technology Law Section) and Co-Chair of the Brussels KnowledgeNet of the International Association of Privacy Professionals (IAPP), as well as a former member of its European Advisory Board. He teaches at the Data Protection Institute and is a frequently asked speaker at privacy and data protection events. Being a practitioner in matters of blockchain, Maarten is part of the Beltug Blockchain Task Force which meets, discusses, and makes suggestions and recommendations to Beltug regarding issues, activities, and lobbying efforts that can be undertaken in the area of blockchain. Topics can extend beyond the national borders of Belgium. more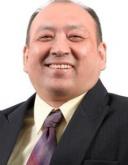 Dr. Maode Ma, Research Professor, Qatar University
Prof. Maode Ma, a Fellow of IET, received his Ph.D. degree from Department of Computer Science in Hong Kong University of Science and Technology in 1999. Now, Dr. Ma is a Research Professor in the College of Engineering at Qatar University. He has extensive research interests including network security and... wireless networking. Dr. Ma has more than 460 international academic publications including more than 220 journal papers and over 230 conference papers. His publication has received more than 7400 citations by Google Scholar. He has delivered over 80 keynote speeches and 10 tutorials at various international conferences. He currently serves as the Editor-in-Chief of International Journal of Computer and Communication Engineering and Journal of Communications. He also serves as a Senior Editor for IEEE Communications Surveys and Tutorials, and an Associate Editor for International Journal of Wireless Communications and Mobile Computing and International Journal of Communication Systems. Dr. Ma is a senior member of IEEE Communication Society and a member of ACM. He is now the Chair of the ACM, Singapore Chapter. more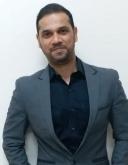 Davar Dattawala, Cybersecurity CD Manager, Ooredoo
An established and certified professional, bringing to the table 17+ years of cyber security and information risk management experience. Davar possesses proficiency in Offensive and defensive cyber security measures based on anticipated risks across assigned programs. He can establish effective BCP & DR plans according to project risk parameters, reengineering... processes and implement changes to minimize risks. Furthermore, Davar has demonstrated skill in managing and delivering multiple projects through objective tracking including metric reporting. Deft in collaborating with internal teams, customers and other business partners to generate accurate program goals. more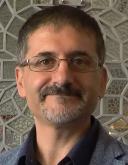 Prof. Dr. Roberto Di Pietro, Professor of Cybersecurity, HBKU College of Science and Engineering
Prof. Dr. Roberto Di Pietro, ACM Distinguished Scientist, is Full Professor in Cybersecurity at HBKU-CSE (College of Science and Engineering at Hamad Bin Khalifa University). Previously, he was in the capacity of Global Head Security Research at Nokia Bell Labs, and Associate Professor (with tenure) of Computer Science at University of Padova, Italy. He started his... Computer Scientist career back to 1995, serving for a few years as a senior military technical officer, with the Italian MoD (Ministry of Defence). He has been working in the security field for 25 years, leading both technology-oriented and research-focused teams in the private sector, government, and academia (MoD, United Nations HQ, EUROJUST, IAEA - International Atomic Energy Agency, WIPO - World Intellectual Property Organization). His main research interests include AI driven cyber-security, security and privacy for wired and wireless distributed systems (e.g. Blockchain technology, Cloud, IoT, OSNs), virtualization security, applied cryptography, intrusion detection, and data science. Other than being involved in M&A of start-up—and having founded one (exited)—, he has been managing several multimillion-dollar security projects, producing 240+ scientific papers and 15 patents over the cited topics, has co-authored three books, edited one, and contributed to a few others.In 2011-2012 he was awarded a Chair of Excellence from University Carlos III, Madrid. In 2020 he received the Jean-Claude Laprie Award for having significantly influenced the theory and practice of Dependable Computing. He is consistently ranked among the 2% top world scientists since this ranking existed. more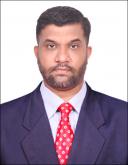 Radhakrishnan M, Innovation Lead / Chief Technology Advisor, Chapter Lead - Government Blockchain Association, Qatar
An ICDL, WHO, Bullet Proof® certifiedIT Global Advisory Head [Enterprise & Large Scale Blockchain , Artificial Intelligence solutions , Cloud , Industrial automation applications]with 21+yrsof successful Technology strategy, Product Ideation & strategy , Business Solution management , CxO consulting , Data & Analytics Engineering , Reporting Engineering... Services , Corporate technology strategy consulting & Technology operations , Technology planning, National Technology roadmap definition, Key parameters Assessment & Planning, Cloud transformations, Technology Innovations Management , Automotive Solutions & Delivery management ,Global Digital Vision management track record on various domains. more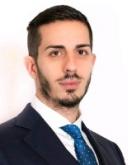 Giorgio Torre, Project Manager, Leading Consulting Firm
Project Manager with international experience in Technological and Disruptive Markets. He has managed multi-million dollars Projects in Europe and in the Middle-East, while offering through Social Media Reports, Dossiers and Market insights regarding Blockchain, Web 3.0, Metaverse, Digital Humans and AI.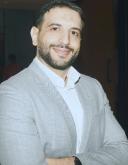 Hani Al Khatib, Card Payments Expert, Leading Bank in Qatar
Hani holds a bachelor in Computer Science, and Master's degree in Blockchain Technology, with a total experience of 10 years in the card payments space. He participated in several digitization & automation projects to enhance traditional banking services. Being in the Blockchain space, Hani carries a comprehensive view of blockchain applications and use cases... from the public and private sectors. more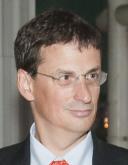 Simon Brady, Managing Editor, AKJ Associates Ltd
Simon is a former journalist, editor and publisher specializing in wholesale financial markets, particularly the technology intensive areas of derivatives, securities trading, cash management and FinTech. He has sat as an Executive Director on the main board of a FTSE-250 listed media company and has spent a lifetime travelling the globe talking to CEOs, CFOs and... government ministers about the trends driving business and finance. His experience has led him to look at cybersecurity as a key component of the value chain and to ask whether firms are really taking cyber threats seriously and why third-parties will force them to. more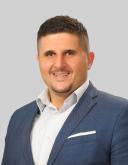 Abdullrazaq Zahran, Security Engineering Manager | METNA, Vectra
Abdullrazaq Zahran is working as Security Engineering Manager for Vectra.ai and covering METNA region. Zahran has a total of 12 years+' experience in the Middle East region went through different cyber security and advanced networking solutions. Previously he was working as security engineering team leader across ME for multiple solutions, and across his career... path he gained a wide experience from the different verticals helping the customers to overcome their pains and achieving a positive business outcome. Zahran hold a BSc degree in Electrical engineering / Telecommunication and Electronics from Jordan University of Science and Technology, and now he is part of professional certificate program in the major of advanced computer security at Stanford university. more
Michael Byrnes, Director, Solutions Engineer iMEA, BeyondTrust
Michael Byrnes is the Director, Solutions Engineer iMEA for BeyondTrust. He has acquired a wealth of cyber security experience in a number of engagements over the last 10 years with a diverse set of IT companies across the Middle East. Thanks to his various roles as a security consultant, a systems engineer or within pre-sales, he gained extensive expertise in network... and information security, architecture design and virtualization. Within his current position at BeyondTrust, Michael manages the solution engineers' team in the Middle East, India and Africa. With his group, he engages and advises partners, customers and prospects in their Privileged Access Management (PAM) strategy to secure and manage their entire universe of privileges. more
Niyaz Mohamed, Cyber Security Consultant, Secureworks
Niyaz Mohamed is a Cyber Security Consultant with 11 years of experience in Cyber Security. He is specialized in Managed Security Services, SIEM, SOAR, EDR, Vulnerability Management, Threat Intelligence and Risk Management, and has executed many successful and effective cyber security solutions for customers in the Middle East. Currently Niyaz evangelizes and advises... on XDR offerings responsible for the solutions architecture in Secureworks for the Middle East. Prior to Joining Secureworks, Niyaz worked as Solution architect roles in EclecticIQ, Alpha Data, Paramount Computer Systems and Wipro. more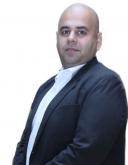 Kapil Matta, Regional Manager, Enterprise - MEA, Malwarebytes
A postgraduate in Business (Finance & Economics) from Auckland University of Technology, New Zealand, with a bright academic profile and an illustrious career in Banking, Risk Management & Technology Consulting. Kapil is a self-starter with strong mentoring, teamwork and inter-personal skills and high adaptability to new challenges, as demonstrated by successful... transitions across functions.
He possess over 15 years of spread across business management, sales & distribution, project management, risk, operations and service delivery.
Kapil has assisted several clients in risk assessments and cyber security technology solutions recommending implementable solutions for future scalability. He is an active speaker, director with ISACA UAE Chapter and member of several industry bodies.
His areas of interest include addressing Cyber Security Consulting, Leadership Challenges, Risk Management Modelling, building business through Social & Digital Media Marketing and Branding. more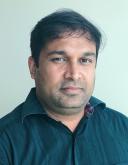 Mr A Karthik, Chief Technical Evangelist, ManageEngine
Karthik Ananda Rao has over 20 years of IT experience, having started his career as a Network Administrator at Zoho. Today, He is the Chief Technical Evangelist for ManageEngine and heads the Technical Research and Marketing Team for MENA region. He has hands-on experience in all IT domains - vis-a-vis - IT/Enterprise Service Management, IT Operations Management,... Active Directory and Identity Management, Security and Information Event Management, Unified Endpoint Management, Privileged Access Management, and Data Analytics. He represents ManageEngine at all trade shows and events, be it physical or virtual, across MENA primarily (and the rest of the world, depending on his activity schedule) and leads the team during webinars and seminars. He is an enthusiastic speaker and is often spotted at Industry events across the region. He has had the privilege to deliver guest lectures at quite a few educational institutions across Oman, Malaysia, India, France, Morocco, Belgium, UK and the US. more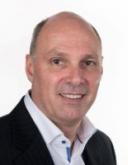 Ron Peeters, Vice President Middle East and Emerging Markets, Synack
Ron Peeters is a seasoned IT industry executive with more than 30 years experience working for an array of advanced technology companies around the world. He is Vice President of Middle East and Emerging Markets for Silicon Valley based Synack, Inc., a rapidly emerging market leader in offensive and crowdsourced security testing. Normally Ron is every month... in the Middle East with focus on UAE and Saudi Arabia. more
Parthi Sankar CISSP, Technical Director N.Europe, Anomali
Parthi is the Technical Director for Anomali ensuring Anomali clients realise the value of Cybersecurity within their organisation. This involves exploring an organisation's place on the cybersecurity maturity curve in order to splice the right set of solutions and processes with the organisation's SOC and CTI teams to detect and prevent attacks... from capable adversaries. The right solutions may come in the form of actionable Threat Intelligence from a Threat Intelligence Platform, taking security from Intelligence to Detection in seconds using Cloud XDR or workflow efficiency brought through a Natural Language Processing (NLP) tool. Parthi is passionate about ensuring solutions contribute to greater ROI to existing investments and bringing silos of teams, processes and tools together to markedly improve an organisation's security posture and reduce the attack surface. Parthi has extensive experience in the SOC and CTI industry working for global companies. His experience includes consulting, services, support, sales and solutions engineering leading him to be a trusted advisor that knows how to acquire, implement and use solutions and processes to derive maximum value and align that to business goals and outcomes. His formal qualifications include a BSc degree in Virology, MSc degree in Information Security, CISSP, CEH, CISM. more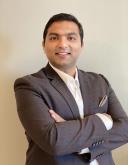 Afi Hashim, Regional Manager, Middle East, Turkey & India, Wallix
Afi HASHIM spearheads the Middle East & India business at WALLIX. With a customer centric approach, the company has grown its revenue and install base for the last 5 years and beyond. Having a comprehensive Identity and Access Security stack, the company helps enterprise organizations to implement a true Zero Trust security model. Under Hashim's leadership,... the region has got a strong and committed channel base consists of Value-Added Distributors and Channel partners more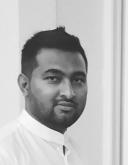 Danish Khan, Presales Manager, Wallix
Danish Khan helps organisations overcome and resolve their Privileged Access Management challenges. He is an experienced Presales Manager with a demonstrated history of working in the information security and services industries. Skilled in delivering POCs, demos and presentations with strong convincing skills to convert opportunities into business value, he joined... WALLIX in 2019 as Presales Manager for MEA, India and APAC regions. more
Sirajhusen Modi, System Sec Head, Al Meera Consumer Goods
Sirajhusen is a certified Network & System Engineer with 15+ years of experience in the areas of Cyber Security Management, Infrastructure Management, IT Operations & NOC Management. Currently, he is working at Al Meera as a cybersecurity professional, managing security and IT Infrastructure including System and Database.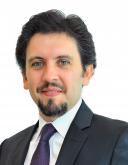 Sertan Selçuk, Electronics and Communications Engineer, EMT
Proud to be the father of Ateş and Alev, Sertan Selçuk has been in the cybersecurity industry for over 20 years, taking on both commercial and technical responsibilities to protect critical infrastructures and air-gapped networks at global vendors, system integrators and customers. Sertan Selçuk, an Electronics and Communications Engineer, has a master's... degree in Cyber Security from Middle East Technical University and an MBA degree from Manchester University. more