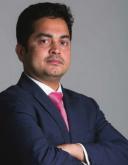 Illyas Kooliyankal, Chief Information Security Officer, Abu Dhabi Islamic Bank
Illyas Kooliyankal is an information security professional with 25+ years of core experience within the IT and Cybersecurity space and an executor of many successful and effective Information & Cybersecurity Transformation Programs for banks and other financial institutions. Illyas is currently the Chief Information Security Officer at Abu Dhabi Islamic Bank,... in this role he is responsible for Group and Global Information Security and Spearheads the multimillion dollar Transformation Program. He is an expert at developing business-enabling, positive information security capability and engaging and building common objectives and initiatives in alignment with the Board, Executive Management, Business & Technology. Illyas has been awarded IDC Middle East CISO Of the Year Award Winner 2020 and is well received speaker with innovative thoughts and has delivered keynote speeches at various International Conferences. more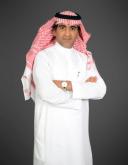 Majed Alshodari, CISO, Allied Cooperative Insurance Group
Eng. Majed Mohammad Alshodari is the current CISO of the Allied Cooperative Insurance Group (ACIG). He is a Certified Chief Information Security Officer & Certified Digital Business Transformation Officer and has over 20 years of international professional experience at both the senior management and technical hands-on level in holding, contracting, banking, supply... chain, Oil & Gas, real-estate, construction, insurance, automotive, and investment services industries in addition to real-time systems and digital transformation along with other business departments. His main aim is to provide companies with IT insight, enabling businesses, security guidance, and leadership that will foster a successful business decision-making platform using the right set of IT portfolios. Due to his vast experience in the field of Information Security, Digital Business Transformations, and Emerging Technologies. Eng. Majed has been awarded in many local and international summits including:
First Saudi awarded as the BEST CISO in the world for 2018 Finalist
First Saudi awarded as Transformation Program Management
First Saudi instructed Certified CISO course in Saudi Arabia
First Saudi awarded as the best CEO in the Summit of SMB of the year award 2019
The winner of Arab CISO Award 2019
and Awarded in the COVID 19 Superheroes Tech awards 2020
He is also the Ex-Chairman of the Saudi Emerging Technology Forum 2019
more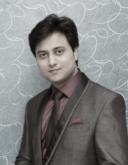 Shahab Siddiqui, Global Head of Cyber Security, Petrofac
Shahab is currently the Global Head of Cybersecurity at Petrofac. He is a Cyber Security professional with more than a decade of extensive experience working in various domains of Information Security having expertise in SOC operations, Log Monitoring, Information Security Risk - Governance & Compliance, ISMS Auditing & implementation and PCI DSS.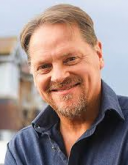 Mike Loginov, CISO & CPO Executive Director, NEOM
Mike is the Chief Information Security Officer (CISO) and Chief Privacy Officer (CPO) Executive Director at NEOM. He leads on strategy development, delivery and management of data and is responsible for cybersecurity and information security requirements across all aspects of NEOM. He is a critical member of the team developing NEOM's technology and digital capabilities... for its cognitive cities, which will be founded on world-class technology, be driven by data and intelligence and spearhead hyper-disruptive solutions. Mike is a seasoned company Executive Director and has more than 30 years' experience in cyber, information, data and operational technology security leadership across a number of sectors. His experience is in building and managing teams that lead organizations in the reduction of risk from adversarial cyber, digital and physical attack. In addition to his work at NEOM, Mike is founder, deputy chair and lecturer for the UK's first university-led national MBA in cybersecurity and is the founding partner and chairman of International Operational Technology Security Association. Prior to joining NEOM Mike was CEO of a leading cybersecurity group. He has also been an adviser to a number of international firms, governments and nation states on IT, InfoSec and operational technology, as well as on cybersecurity for critical national infrastructure, manufacturing systems and industrial control systems. Mike has been awarded the UK Industry Cybersecurity Awards 2016, CISO of the Year 2017, Cybersecurity CEO of the Year 2018 and was a finalist for Global Certified CISO of the Year on two occasions. He is a Harvard University Graduate in Cyber Security Leadership. more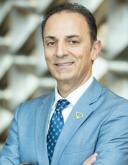 Ed Sleiman, Head of Information Security, King Abdullah University of Science and Technology (KAUST)
Ayad (Ed) Sleiman is an accomplished senior Cybersecurity director with executive level experience in providing leadership and security programs across a wide range of areas. He is currently the Head of Information Security at KAUST and is an active speaker at security and risk management conferences. Ed understands and articulates the impact of cybersecurity on (digital)... business, and communicates this to senior stakeholders. Ultimately, Ed is a business leader with 35 years experience in the IT industry, and has a track record of competency in the field of information security, risk management, and business continuity with 15 years of relevant experience, including five years in a significant leadership role. Ed is responsible for establishing governance and building knowledge, leading the information security organization, setting the cybersecurity strategy, developing the cybersecurity and risk management frameworks, and building the network and communicating the vision. Achievements include designing and evaluating a comprehensive Cyber Security Awareness program, Coined the Human Firewall Program Concept, a risk based approach to awareness and training. more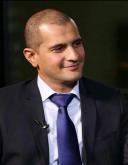 Saqib Chaudhry, Head of Digital Innovation and Development, Cleveland Clinic Abu Dhabi
A thought leader with over 20 years of experience in Cyber Security, IT Infrastructure Management, Enterprise Risk Management, Business Resilience, Data Privacy, Audit & Compliance. Saqib is currently the Head of Digital Innovation and Development at Cleveland Clinic Abu Dhabi (CCAD). Prior to this role, Saqib held the role of Chief Information... Security Officer (CISO) where he was responsible for the implementation and management of the overall Information Security, Enterprise Risk Management and Digital Transformation programs at CCAD. Saqib has experience in designing and delivering innovative strategic solutions for organizations across North America, Middle East & Europe covering various industries including Healthcare, Telecom, Oil & Gas, Nuclear, Law Enforcement, Financial, & Government. Prior to joining CCAD, Saqib has worked with Deloitte & Touche Middle East as the MENA regional leader for Business Resiliency and for Deloitte & Touche US as a Security & Privacy Practitioner. more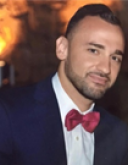 Mohamad Mahjoub, CISO Middle East, Veolia
Mohamad Mahjoub is a Cyber Security Expert with over 15 years of experience. He is a certified CISSP, ISO Risk Manager, CISA, PMP, and ITIL. He obtained his Master's Degree in Computer Science from the Lebanese American University, where he graduated with magna cum laude. Since 2012, Mohamad has delivered many IT courses to fresh graduates, IT professionals,... senior and executive management, and business owners, all on top of his online multilingual cyber security courses that have more than 80,000 students enrolled worldwide. He is currently authoring a book titled "Penetration Testing with Kali Linux Made Easy". Currently, Mohamad works as a CISO for Veolia, where he is responsible for the security of IT and OT operations throughout the Middle East area. more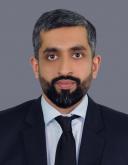 Abubakar Latif, Director of Cyber Security, BNET - Bahrain Network
Abubakar is a Cyber Security Strategist with 14 years of international experience in Cyber Security strategy development, data privacy, and CERT design and implementation. As an Advisor to the Telecommunication Regulatory Authority in Bahrain, Abubakar has led the Cyber Security policy and strategy for the Telecom Sector. Abubakar has played a leading role... in drafting the Telecom Data Privacy regulations and Telecom Cyber Security Regulation in Bahrain. In his current role, Abubakar is the Director of Cyber Security in a leading Telecom Operator in Bahrain. He is also an international speaker on Cyber Security, digital transformation and Data privacy. Abubakar is a part of board in ISACA Bahrain Chapter. He was also awarded IT person of the year while representing Bahrain in the Future IT summit 2018 held in Dubai. more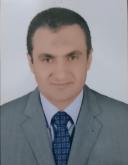 Dr. Hossam Nabil Elshenraki, Associate Professor, Dubai Police Academy
Dr. Hossam Nabil Elshenraki is an experienced Investigator with a demonstrated history in teaching & training in the fields of cybercrime investigation, law enforcement and criminal investigation. Dr. Hossam currently works at the Dubai Police Academy as Associate Professor in criminal investigation and cybercrimes investigation. In this role, he is the Head of... Policing Management & Social Sciences Section at the Academy. Previously, Dr. Hossam was the Head of the Cybercrime Criminal Investigation Department at the Ministry of Interior in Egypt, during this role he led a team of officers tasked with combating cybercrime by technical tools and conducted criminal investigations into many kinds of crimes, especially within terrorism counterattack. Dr. Hossam has published extensive research in the field of cybercrime in legal and policing magazines and has contributed at many conferences within the Middle East as an expert in the field of cybercrime investigation & Data Protection more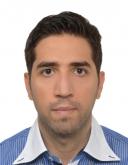 Roland Daccache, Team Leader – Sales Engineering, Crowdstrike
Roland Daccache is a cybersecurity expert with over 12 years in the field. Currently the Sales Engineering Team Leader at CrowdStrike META, Roland is a team builder of cybersecurity experts, and has run multiple large-scale projects including two major Security Operations Centers in the GCC. Roland is an expert in digital forensics, threat hunting, and incident... response, with expertise in solution architecture, EDR, NGFW, NGIPS, SIEM, and threat intelligence. Roland regularly delivers keynotes and publishes articles in the regional cybersecurity e-outlets. more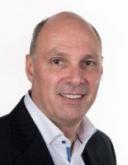 Ron Peeters, Vice President Middle East and Emerging Markets, Synack
Ron Peeters is a seasoned IT industry executive with more than 30 years experience working for an array of advanced technology companies around the world. He is Vice President of Middle East and Emerging Markets for Silicon Valley based Synack, Inc., a rapidly emerging market leader in offensive and crowdsourced security testing. Normally Ron is every month... in the Middle East with focus on UAE and Saudi Arabia. more
Hani Abdul Qader, Systems Engineer, TrendMicro
Hani Abdul Qader is part of Systems Engineering at Trend Micro, GCC based out of Abu Dhabi looking at Government Sector and major enterprises. Hani has over 15 years of experience in information security, infrastructure services, and unified communication solutions. In his role he works closely with senior management and technical teams to act as a security advisor... and provides information on security portfolio of Trend. Hani is an avid reader, speaker and loves to travel more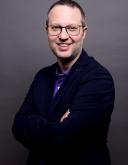 Jan Tietze, Director Security Strategy EMEA, SentinelOne
Before joining SentinelOne in 2020, Jan Tietze served in senior technical and management roles ranging from engineering to CIO and CTO roles for global IT and consultancy organisations. With a strong background in enterprise IT and an early career in senior field engineering roles in Microsoft and other security and consulting organisations, Jan understands... real world risk, challenges and solutions and has been a trusted advisor to his clients for many years. more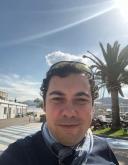 Abdelkader Cornelius, Threat Intelligence Analyst, Recorded Future
Abdelkader is an industry leading Threat Intelligence and Cybercrime Researcher. Over the last 15 years he has collaborated with numerous enterprise organisations, investigative authorities and law enforcement agencies to identify and eliminate cyber-threats across Europe. He has real-world experience of working on blue, red, and purple teams to test the... effectiveness of security programs to defend against attackers. more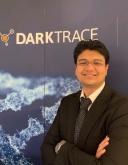 Romit Gupta, Cyber Security Account Director, Darktrace
Romit Gupta is a Cyber Security Account Director at Darktrace, the world's leading AI company for cyber defense. At Darktrace, Romit works with leading organizations in a range of industries from private equity to media and entertainment to deploy and operationalize cutting edge technologies. During Romit's tenure at Darktrace, the company has grown to 4000 customers... and has been the recipient of numerous achievements, including: Fast Company Most Innovative Companies 2018, Forbes Cloud, and CNBC Disruptor 50. Romit holds a Bachelor's Degree from University of Mumbai and a Master's Degree from SP Jain School of Management. more
Ilia Sotnikov, Vice President of Product Management, Netwrix Corporation
Ilia Sotnikov is responsible for Netwrix product vision and strategy. He has over 15 years of experience in IT management software market. Prior to joining Netwrix in 2013, he was managing SharePoint solutions at Quest Software (later acquired by Dell).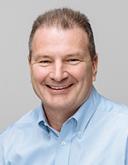 Craig Harber, Chief Operating Officer, Fidelis Cybersecurity
Craig Harber is the Chief Operating Officer at Fidelis Cybersecurity. Prior to Fidelis, Harber served a distinguished career at the National Security Agency (NSA), and most recently USCYBERCOM, where he held senior technical roles driving major initiatives in cybersecurity and information assurance, having far reaching strategic impact across the Department of... Defense (DOD) and Intelligence Community (IC). During his career at the NSA, Harber earned a reputation as a respected authority on technical strategies to fully integrate and synchronize investments in cybersecurity capabilities. He invented the threat-based cybersecurity strategy known as NIPRNet SIPRNet Cyber Security Architecture Review (NSCSAR) that provided DOD policymakers a framework to objectively measure the expected value of cybersecurity investments. He transformed Active Cyber Defense concepts into capability pilots, commercial product improvements, industry standards, and operational solutions. He also directed the Integrated Global Information Grid (GIG) IA Architecture; raising the importance of IA to all warfighting platforms resulting in multi-billion dollar increase in DOD IA investments. At Fidelis, Harber is responsible for directing the product strategy for the organization, ensuring that the technology developments align and complement the frameworks at the forefront of the industry. more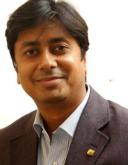 Anil Bhandari, Chief Mentor & Thought Leader, ARCON
Anil Bhandari is an inspired innovator, technologist, and thought leader in Information Risk Management. He serves as a Mentor & Thought Leader and provides his invaluable insights for the future growth and development of ARCON. He mentors the product technology roadmap with his insightful knowledge in the areas of Risk Management, Internal... Audits, and Regulatory Compliances. Anil brings his expert domain knowledge in areas of Banking, Financial Services, and Telecommunication. He is also an internationally recognized Thought Leader in the subject of Governance, Risk Management, and Compliance (GRC). The knowledge acquired over the years has helped him to consult large enterprises looking to implement cutting edge solutions in Cyber Security and the best practices for critical functions such as BCP/DR. He has persistently contributed to several Associations and Forums and has been a part of various national and International Committees that focus on technology risk management and Internal Audit. In his spare time, he particularly enjoys reading up on the Internet of Things (IoT). He is also a Chartered Accountant, Cost Accountant, and a Certified Information System Auditor. Besides academically inclined, he also serves as an honorary advisor to several regulatory authorities on the matter of Enterprise Risk Management. Further, he has also contributed to several standards being on the Advanced Technology Committee of the IIA, Inc USA. more