Strategic Sponsors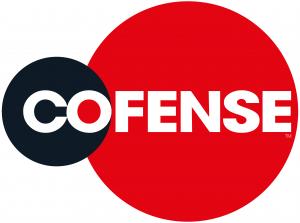 Cofense™, formerly PhishMe, is the leading provider of human-driven phishing defence solutions worldwide. Our collective defence suite combines best-in class incident response technologies with timely attack intelligence sourced from employees. Cofense enables thousands of global organisations to stop attacks in progress faster and stay ahead of breaches. Learn more at www.cofense.com.
---

CrowdStrike is the leader in cloud-delivered endpoint protection. Leveraging artificial intelligence (AI), the CrowdStrike Falcon® platform offers instant visibility and protection across the enterprise and prevents attacks on endpoints on or off the network. CrowdStrike Falcon deploys in minutes to deliver actionable intelligence and real-time protection from Day One. It seamlessly unifies next-generation AV with best-in-class endpoint detection and response, backed by 24/7 managed hunting. Its cloud infrastructure and single-agent architecture take away complexity and add scalability, manageability, and speed.
CrowdStrike Falcon protects customers against all cyber-attack types, using sophisticated signatureless AI and Indicator-of-Attack (IOA) based threat prevention to stop known and unknown threats in real time. Powered by the CrowdStrike Threat Graph™, Falcon instantly correlates over 100 billion security events a day from across the globe to immediately prevent and detect threats.
There's much more to the story of how Falcon has redefined endpoint protection but there's only one thing to remember about CrowdStrike: We stop breaches.
CrowdStrike was positioned the highest in ability to execute and furthest in completeness of vision in the 2018 Gartner Magic Quadrant for Endpoint Protection Platforms (EPP).
You can gain full access to CrowdStrike Falcon Prevent™ by starting your free trial here.
---

Darktrace is the world's leading AI company for cyber defense. Created by mathematicians, the Enterprise Immune System uses machine learning and AI algorithms to detect and respond to cyber-threats across diverse digital environments, including cloud and virtualized networks, IoT and industrial control systems. The technology is self-learning and requires no set-up, identifying threats in real time, including zero-days, insiders and stealthy, silent attackers. Darktrace is headquartered in San Francisco and Cambridge, UK, and has over 30 offices worldwide.
---

Duo Security helps defend organisations against data breaches by making security easy and effective. Duo Beyond, the company's category defining zero-trust security platform, enables organisations to provide trusted access to all of their critical applications, for any user, from anywhere, and with any device. The company is a trusted partner to more than 10,000 customers globally, including Dresser-Rand, Etsy, Facebook, K-Swiss, Random House, Yelp, Zillow, Paramount Pictures, and more. Founded in Michigan, Duo has offices in Ann Arbor and Detroit, as well as growing hubs in Austin, Texas; San Mateo, California; and London, UK. Visit duo.com to find out more.
---

Endace's multifunctional Analytics Platform can host 3rd-party network analytics applications while simultaneously recording a 100% accurate Network History, providing definitive evidence for investigating cybersecurity threats, quantifying data breaches and analyzing network or application performance problems.
Deploying a dedicated Analytics Platform enables agile deployment of analytics functions on-demand and dramatically reduces OPEX and CAPEX costs by consolidating datacenter hardware. Hosted analytics applications can analyze live traffic at full line rate, or use Playback to analyze historical traffic for powerful, back-in-time analysis.
Global customers include banks, hospitals, telcos, broadcasters, retailers, web giants, governments and military.
For more information, please visit: www.endace.com/
---

Pindrop is the trusted voice anti-fraud and authentication provider of choice for the largest organisations across the globe. Our customers include global Fortune 500 enterprises, who have partnered with us to provide the safest voice ecosystem for consumers. Whether voice engagements occur through the call centre or the next generation of voice assistants, Pindrop is committed to securing every voice interaction.
With over $14B in annual fraud loss attributed to the phone channel, and over $8B wasted on ineffective authentication, it's clear that voice is natively insecure. Pindrop® Panorama was developed as a single platform for passive, multi-factor authentication and fraud detection to reestablish confidence in the voice channel. Today, Panorama applies authentication and fraud intelligence to over 650M calls per year. Pindrop's unique architecture allows the platform to analyse customer calls before they reach a call centre, and continues to identify legitimate and fraudulent engagements throughout the entire lifecycle of the call, including the IVR and agent.
Pindrop's authentication solutions, runs in the background of every call, combining patented PhoneprintingTM technology, voice biometrics, and behavioural analytics to determine if a caller has the right device, voice, behaviour, and CLI to access an account.
Pindrop's anti-fraud solution, Pindrop® Protect, analyses thousands of indicators of anomalous behaviour across the fraud event lifecycle — from CLI spoofing and account mining in the IVR to social engineering attacks against agents.
Pindrop's multi-factor solutions use every facet of a call — audio, voice, and metadata — to provide risk scores and unique prints using Deep Voice™ biometrics along with Phoneprinting™ and Toneprinting™ technologies. These technologies, used in concert with machine learning and a consortium of 650 million phone calls per year, allows Pindrop solutions to provide highly accurate and unrivaled results.
---

Recorded Future delivers the only complete threat intelligence solution powered by patented machine learning to lower risk. We empower organizations to reveal unknown threats before they impact business, and enable teams to respond to alerts 10 times faster. To supercharge the efforts of security teams, our technology automatically collects and analyzes intelligence from technical, open, and dark web sources and aggregates customer-proprietary data. Recorded Future delivers more context than threat feeds, updates in real time so intelligence stays relevant, and centralizes information ready for human analysis, collaboration, and integration with security technologies. 91 percent of the Fortune 100 use Recorded Future.
---
Education Seminar Sponsors

BitSight Technologies is transforming how companies manage information security risk with objective, evidence-based security ratings. The company's Security Rating Platform continuously analyzes vast amounts of external data on security behaviors in order to help organizations manage third party risk, benchmark performance, and assess and negotiate cyber insurance premiums. For more information, please visit www.bitsighttech.com or follow us on Twitter (@BitSight).
---

Cloudflare, Inc. (www.cloudflare.com / @cloudflare) is on a mission to help build a better Internet. Today the company runs one of the world's largest networks that powers more than 10 trillion requests per month, which is nearly 10 percent of all Internet requests worldwide. Cloudflare protects and accelerates any Internet application online without adding hardware, installing software, or changing a line of code. Internet properties powered by Cloudflare have all traffic routed through its intelligent global network, which gets smarter with each new site added. As a result, they see significant improvement in performance and a decrease in spam and other attacks. Cloudflare was recognized by the World Economic Forum as a Technology Pioneer, named the Most Innovative Network & Internet Technology Company for two years running by the Wall Street Journal, and ranked among the world's 50 most innovative companies by Fast Company. Headquartered in San Francisco, CA, Cloudflare has offices in Austin, TX, Champaign, IL, New York, NY, Washington, DC, London, and Singapore.
---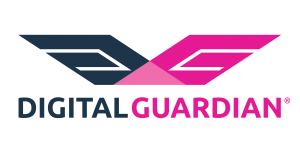 Digital Guardian provides the industry's only data protection platform that is purpose built to stop data theft from both insiders and external adversaries. The Digital Guardian Data Protection Platform performs across the corporate network, traditional endpoints and cloud applications and is buttressed by the DG Cloud, a big data security analytics backend, purpose built to see and block all threats to sensitive information. For more than 15 years, it has enabled data-rich organizations to protect their most valuable assets with a choice of on premises, SaaS or managed service deployment. Digital Guardian's unique data awareness combined with behavioral threat detection and response, enables you to protect data without slowing the pace of your business. To learn more please visit: https://digitalguardian.com/
---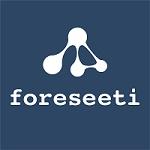 foreseeti has harnessed the power of a computer assisted design (CAD) based approach to analyse the cyber security of an IT system. Their state-of-the-art product, securiCAD®, can be used to model an IT system before or after it has been built. From the model, it can automatically develop an attack graph showing all possible attacker paths through the model. Attack paths can be visualised showing each attack step and the defences that a successful attacker would need to defeat. securiCAD can help analysts understand the capabilities required of a successful attacker and to select the best options to defeat them. Managers, directors and regulators with cyber security responsibilities can set meaningful numerical targets for the cyber security of sensitive data. The targets can be based on the expected time for a hypothetical, skilled attacker to compromise the data.

The history of securiCAD relates back to cyber security and system architecture research at KTH, the Swedish Royal Institute of Technology. For many years, prototypes of cyber security assessment formalisms and tools were developed under the name of the Cyber Security Modelling Language and the Enterprise Architecture Analysis Tool, along with a wealth of research papers. foreseeti was founded in 2014 to commercialise the research and consists of a dynamic, dedicated team of highly qualified academics, seasoned security experts, experienced business professionals and skilled developers. It has received awards as one of Sweden's most promising tech start-up companies. For more information see www.foreseeti.com.
---

Our mission is to help companies discover cardholder and sensitive personal data on their computer systems. Our software helps companies to prevent hacks and security breaches that result in the theft of employee and customer information.
Our software is being trusted by over 2,500 companies across 80 countries. By securing their data with our products it helps companies comply with important information security standards such as the Payment Card Industry Data Security Standard (PCI DSS) and the General Data Protection Regulation (GDPR).

At Ground Labs we are committed to continually maintaining high levels of customer satisfaction, we provide solution-oriented technical support 24 hours a day Monday – Friday.

If you would like a free trial of our software please visit www.groundlabs.com

Our enterprise-ready software is the complete solution for the identification, remediation and monitoring of sensitive personal data across your entire network. We find more data types and support more platforms than anyone else. Using in-built scheduling and real-time alert features, keeping your data secure will become just another one of your company's Business-As-Usual practices.

Search all the major locations personal data might be stored including, databases, documents, emails, deleted files, memory, disks, shadow files, cloud storage, servers and more.

Find over 200 personal identifiable data types including 95 relevant to The General Data Protection Regulation (GDPR). Identifies stored bank account numbers, SWIFT Codes, IBAN. Over 50 types of National ID supported across 28 EU countries.

Support 7 different platforms - Windows, Mac, Linux, Solaris, FreeBSD, HPUX, and IBM AIX. In addition to this, we also support EBCDIC mainframe storage formats.

Remediate We help you take action to secure the information found. Our remediation process includes permanently deleting the data so it's unrecoverable, safely relocating the information to a secure location of your choice or modifying the data so that anything sensitive is removed without impacting the surrounding data.

Monitor through powerful reporting, quickly sees where the sensitive data is stored and what departments or teams have access to it.
Don't let hackers turn your company into the next headline.
Discover your sensitive data today.
For further information please contact or visit us on:
W: www.groundlabs.com marketing@groundlabs.com
T: +44 203 137 9898
---

ThreatMetrix®, a LexisNexis Risk Solutions Company, empowers the global economy to grow profitably and securely without compromise. With deep insight into 1.4 billion anonymized user identities, ThreatMetrix ID™ delivers the intelligence behind 100 million daily authentication and trust decisions, to differentiate legitimate customers from fraudster.
---