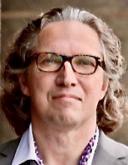 Paul van den Berg, Strategic Relations & Partnerships, NCSC-NL
Experienced, innovative and results-oriented business leader with a convincing track record in IT strategy, governance, project management and consulting; active in both Fortune 500 multinationals as well as in the public sector, in the Netherlands and abroad. Paul is currently focusing on cybersecurity and privacy compliance requirements for boards.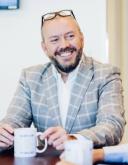 Dimitri van Zantvliet, Chief Information Security Officer, Nederlandse Spoorwegen
Dimitri joined NS (Dutch Railways) in 2021 as their Chief Information Security Officer. He has been in the field for 3 decades as CIO, CTO and CISO. His responsibilities span cybersecurity matters on governance, mobilitychains, IT-, IoT- and OT strategy and European Railway Cyber Projects. Next to that he is co-chair to the Dutch and European Rail ISAC. Dimitri holds... a masters degree from the University of Derby and CISSP, CRISC, CISA, CISM, CDPSE, CIPP/E, CIPM and FIP cybercertificates. more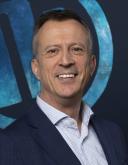 Marc Berns, Chief Information Security Officer, Allianz Benelux
Marc is the CISO for Allianz Benelux, an insurance company based in Brussels, Rotterdam and Luxemburg, part of the Allianz SE group of companies.Throughout his career, he has worked in heavily regulated industries from investment banking to insurance. His focus is implementing risk based governance over information security in IT operations outsourced to third parties.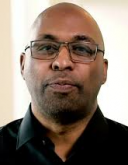 David Palmer, Business Lead for Blockchain Technology, Vodafone
David Palmer is a digital visionary and global platform innovator. He is the Vodafone Business Lead for Blockchain Technology, and he has been key to exploring the application of blockchain to telecoms and wider business. David is an expert on the convergence of digital technologies and new... business models, and he is currently exploring the opportunities associated with IoT, Blockchain, DeFi and Metaverse. more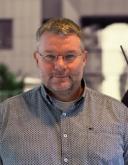 Patrick Van den Branden​, Group IT Security Officer, Euroports Group
Patrick joined Euroports in 2020 as Group Information Security Officer. He has been in the IT trenches for over more than 30 years as a programmer, a system admin, as head of IT infrastructure and an IT Manager. As the GISO of Euroports his worldwide responsibilities cover all aspects of cybersecurity: assisting the infrastructure team in deploying secure infrastructure,... evaluating new applications (including SAAS) on security, implementing and guarding an adequate governance and last but not least user awareness. more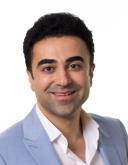 Arash Rahmani, Head of Information Security, Nationale-Nederlanden C&C
Arash Rahmani is a Trusted Advisor Information Security where he helps organisation leaders align their business and information security strategy and mitigate their information security risks. He is currently the head of information security C&C at Nationale-Nederlanden. He also held positions in IT & information security at Royal Schipol Group and Aegon,... amongst others. Arash believes that information security adds value to the business, can help drive strategy execution and should be business-driven, not just IT-driven. He focuses on technology, people, processes, and culture to achieve organisational goals. Arash has a track record in increasing the digital resilience of large organisations and managing multidisciplinary teams. more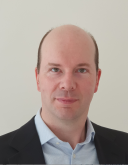 Raymond Kleijmeer, Senior Officer Cyber Resilience, De Nederlandsche Bank
Raymond Kleijmeer is working at De Nederlandsche Bank as senior officer for cyber resilience. De Nederlandsche Bank (DNB) is the central bank and financial prudential supervisor of the Netherlands. DNB seeks to safeguard financial stability and enhance the cyber resiliency of financial institutions and the financial system as a whole. Raymond has been involved... in international working groups hosted by the Bank for International Settlements (BIS) publishing among others, the CPMI-IOSCO guidance on cyber resilience for financial market infrastructures in June 2016 and the Financial Stability Board Cyber Incident Response and Recovery toolkit published in 2020. At a national level he worked on the initiation and implementation of the Threat Intelligence Based Ethical Red teaming framework in the Netherlands from 2015 until 2019, when he was seconded to the BIS Financial Stability Institute to publish an FSI Insight on international red team testing frameworks. At the BIS Cyber Resilience Coordination Centre Raymond was seconded from 2020-2022 to establish a program for central banks to perform cyber resilience assessments with methodology developed by Carnegie Mellon University. This CRA methodology is performed as a self-assessment on a critical business service to help identify areas for improvements. It enables organisations to use the outcomes to benchmark themselves with relevant peers. more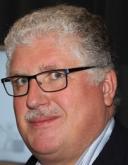 Frans Szabó, Lead IT for Operational Technology, Rabobank
Frans Szabó has more than 33 years of experience in the banking industry. Working in -amongst others- the fields of core IT, Service and delivery management, Continuity Management and marketing and customer support. In more recent previous positions, Frans protected the bank's customers against fraud through cybercrime and later... headed the Red Team of Rabobank. In his current role, Frans is responsible for managing all Operational Technology related to topics like building management, access control, physical safety and security etc. Further, Frans with his team support several DevOps teams in achieving their goals of delivering an optimal (physical) employee journey at Rabobank. Security and Compliance are key drivers in both areas of work. more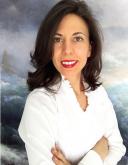 Dr. Lydia Kostopoulos, Senior Vice President of Emerging Tech Insights, KnowBe4
Dr. Lydia Kostopoulos is Senior Vice President of Emerging Tech Insights at KnowBe4. She is a multi-disciplinary professional whose expertise lies at the intersection of strategy, security and emerging technologies. Dr. Kostopoulos brings a systems thinking approach to her work, examining technology opportunities and risks in the context of global macro trends, geopolitics,... international economics, climatic factors and demographic change. She continues to work with U.S. Special Operations, speaks at NATO events and has worked with the United Nations and the IEEE Standards Body. In the realm of technology ethics she is an advisor for the Data Ethics Consortium for Security and for Ethical Intelligence Associates. Passionate about spreading awareness on emerging technologies, Dr. Kostopoulos makes art about technology and has a multilingual, reflective game on emerging technologies called Sapien 2.0, which explores the human and machine relationship. more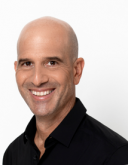 Hanan Levin, VP Sales EMEA, Hunters
Hanan Levin has over 20 years of experience in creating, delivering and selling innovative enterprise cyber solutions. Prior to his role as VP Sales EMEA at Hunters, Hanan served as VP Products at various companies like ForeScout and Illusive Networks. Earlier in his career, Hanan was part of the initial engineering team at Check Point developing Firewall-1, VPN-1... and Provider-1. Hanan served as a Major in the Israeli Air Force. more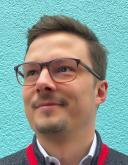 Christian Borst, EMEA CTO, Vectra AI
Christian Borst, EMEA CTO at Vectra AI has more than 15 years of experience in IT and Cyber Security. Before joining Vectra AI in 2022 he built and executed the global cyber security strategy for Richemont – a leading luxury goods group. As a former consultant and current Advisory Board & Board Member, he is actively engaged in the cyber security community across... different countries & industries. more
Julian Kanitz, Lead Sales Engineer, Recorded Future
Julian Kanitz is Lead Sales Engineer at Recorded Future supporting the DACH region. He holds a Master of Science in Industrial Engineering and served 12 years in the German Military. He has been evangelizing Threat Intelligence for various enterprise security programs for the past 3 years.
Rachid Mekdoud, Senior Sales Engineer, OPSWAT
Rachid Mekdoud is a senior sales engineer at OPSWAT. With more than 20 years of experience with various international integrators and software editors, he is at the service and listens of several companies to help them with their cyber security projects. He trains partners to bring the OPSWAT vision and promotes the program "OPSWAT Academy" which is free, open to... all and which allow to learn cyber security from scratch. He has significant experience in various areas of IT allowed him to specialize in the Critical Infrastructure Protection (CIP). It allows OPSWAT's customers to benefit from the best cyber security solutions. He is very interested about the impact and effectiveness of AI (Artificial Intelligence ) applied to cybersecurity in the industrial field, OT (Operation Technology). more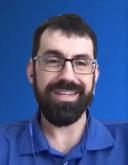 Paul Mote, Senior Director, Solutions Architects, Synack
Paul Mote has extensive experience in the realm of cyber security. His career spans over a decade where he has held roles ranging from intrusion analyst all the way to his current role of World Wide Sr. Director of Solutions Architects at Synack. Paul knows that organizations must get out of the "whack-a-vuln" game and supports clients across every vertical as they... transform their security testing programs. more
Robert Elferink, Sr. Manager, Sales Engineering Benelux & Nordics, CrowdStrike
Robert Elferink is Sr. Manager, Sales Engineering Benelux & Nordics at CrowdStrike. During his 20 years of experience, he held various technical leadership roles at companies such as Dell, NetApp and Nutanix. At CrowdStrike, he leads the sales engineering team in the Benelux and Nordics. Robert and his team are known as renowned trusted advisors in the region... and inform their clients about the latest developments in the world of cybersecurity, where a lot changes on a daily basis. more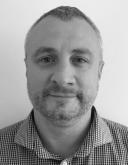 David Lomax, Systems Engineer, Abnormal Security
...David Lomax is an experienced Systems Engineer with over 18 years experience in the cybersecurity landscape, working across email, network, data and applications, he is also seasoned in cloud based threat detection and response. His knowledge extends to multiple industry sectors including banking, manufacturing, legal, pharma and critical national infrastructure. more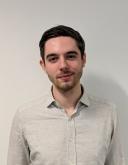 Tom McVey, Solutions Architect, Menlo Security
Tom McVey is an EMEA Solutions Architect at Menlo Security, where he works to achieve his customer's technical requirements and architects web and email isolation deployments for organisations across many different industries. Coming from a background in UEBA & insider threat - he provides expert cybersecurity advice and strategic guidance to... his clientele. Prior to Menlo, he always had a passion for cybersecurity and IT. In his spare time Tom likes to play music and watch Formula 1 cars go around a track very quickly. more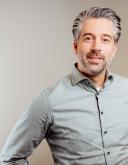 Guus Van Delft, Bug Bounty & Crowdsourced security Account Executive, Intigriti
Guus is a happy family man with a healthy passion for security. He is leading the Intigriti commercial team in the Netherlands, and since 2019 he has advised companies on their crowdsourced security approach, Bug Bounty, and working with ethical hackers. The world of security is evolving rapidly, and so he loves to share his knowledge in a pragmatic approach, inspiring... organizations to embrace a more agile way of working that supports continuous security testing. After all, crowdsourced security is a must-have. more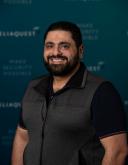 Rasham Rastegarpour, Sales Engineer, ReliaQuest
Rasham Rastegarpour has over 21 years of Experience in IT which was mostly focused on enhancing the security stance of many organisations. Since the start of his career Rasham has held multiple positions and therefore, he has been and participated in many different disciplines which makes him a jack of all trades and master of a few. With his education... and experience ranging from operational to various training, consulting and managerial roles he is able to speak the language of multiple stakeholders within Security teams. His wealth of in-depth technical and organisational knowledge within multiple subject matters across many companies makes him a valuable asset to any type of organisation at any level of security maturity. Currently active as Sales Engineer for ReliaQuest, Rasham is solving complex challenges across IT, OT and Cloud environment by optimising Security ROI, increasing visibility, measuring team performance whilst improving the overall security posture for all types of organisations in EMEA. more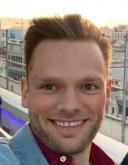 Rick Verhagen, Cybersecurity Enterprise Account Executive, Darktrace
Rick Verhagen is a Cyber Security Enterprise Account Executive at Darktrace, a global leader in cyber security AI. At Darktrace, Rick works with leading organisations in a range of industries to deploy and operationalise cutting edge technologies. During Rick's tenure at Darktrace, the company has grown to over 7,500 customers and... has been the recipient of numerous achievements, including being named on of TIME magazine's 'Most Influential Companies' for 2021. Rick holds a bachelor's degree from deMontfort/University in Leicester and a master's degree from Maastricht University and is based in Darktrace's Amsterdam office. more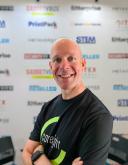 Matt Ellison, Director of Sales Engineering EMEA and APAC, Corelight
Matt Ellison is the Director of Sales Engineering for EMEA and APAC with over 20 years experience in providing technology solutions for companies around the globe. He has specialised in cyber security for over 15 years across endpoint, network and user technologies and has led teams in product management, product marketing and technical sales. Matt's experience... covers roles with vendors such as Symantec, LogRhythm and BAE Systems. Outside of vendors, he has had roles with technology channel partners and managed security services as well as end customers. This experience has allowed him to work with numerous orghanisations across EMEA and APAC, in many different markets, helping them understand how best to address their unique challenges. more