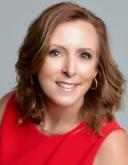 Marnie Wilking, Chief Information Security Officer, Booking.com
Marnie Wilking is the Chief Information Security Officer for Booking.com, where we make it easier for everyone to experience the world. Marnie has more than twenty years of experience aligning cybersecurity strategy with business objectives to support and accelerate growth. She has built and led Cybersecurity and Enterprise Risk Management programs to meet business... and regulatory needs for Financial Services, Healthcare Technology, and E-Commerce companies worldwide. Marnie currently serves on the Board of Directors for Robert Half, International; non-profit organizations RH-ISAC and CyberCrime Support Network; and advises several cybersecurity startup companies. Prior to Wayfair, Marnie was Global Head of Privacy, Cybersecurity, and IT Risk Management for Wayfair; Global CISO for Orion Health; Senior Director of Security Compliance for Early Warning; and Information Security Officer for Wells Fargo Mortgage. She holds the CISSP, CISA, and CISM designations, as well as an MBA in Technology Management and a Bachelor of Arts in Mathematics and Statistics. more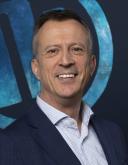 Marc Berns, Chief Information Security Officer, Allianz Benelux
Marc is the CISO for Allianz Benelux, an insurance company based in Brussels, Rotterdam and Luxemburg, part of the Allianz SE group of companies.Throughout his career, he has worked in heavily regulated industries from investment banking to insurance. His focus is implementing risk based governance over information security in IT operations outsourced to third parties.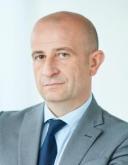 Mario Beccia, Deputy CIO for Cybersecurity, NATO
Mr. Mario Beccia is NATO's Deputy CIO for Cybersecurity, working in the Office of the Chief Information Officer. He holds a university degree in Economics and Management, an MBA in management of innovation, and several certifications in cybersecurity and information technology. He started his career in 1997 by joining a start-up company focused on the use of web... technologies for businesses. He then worked as independent consultant on IT and Information Assurance projects in Italy and Belgium. He joined NATO Allied Command Transformation in 2006, where he worked on business transformation and capability development programs. He supported the setup of the NATO Computer Incident Response Capability (NCIRC) and IT Modernization (ITM) programs by collecting and engineering requirements, championing the creation of an implementation roadmap for Cloud Computing and Cyber Defence in NATO. He joined the European Defence Agency in 2018 as Chief Information Security Officer and Project Officer Cyber Defence, leading the creation of a Cybersecurity practice in the Agency, the creation of a stronger classified information management ecosystem and the Cyber Defence program of the Agency. He led and supported several cross-domain and multinational projects under the PESCO (PErmanent and Structured COoperation) framework and other multinational initiatives. In 2020, he started the milCERTs Interactive Conference, a yearly cybersecurity exercise and conference aimed at creating a stronger military CERT interaction between EU military entities. In March 2021, he joined back NATO and, as of February 2022, he took on the role of Deputy CIO for Cybersecurity, leading a major Cybersecurity Transformation program in NATO. He is passionate about martial arts, computer programming, crypto currencies and electric vehicles. more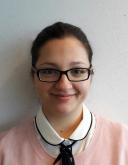 Elli Tsiala, Product Owner of Supply Chain Security, ABN AMRO Bank
Elli Tsiala is an enthusiastic third-party security expert. With over 12 years of experience in this domain, she has been at the forefront of developing innovative third-party security programmes across diverse industries. As the Product Owner of Supply Chain Security in ABN AMRO Bank, Elli has spearheaded multiple initiatives, resulting in significantly automated... continuous monitoring of more than 450 third parties within the bank. more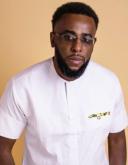 Siegfried Moyo, Head of Cybersecurity EU, APAC, & LATAM, Americold Logistics
As the Head of Cybersecurity for EU, APAC, and LATAM regions at Americold Logistics, Siegfried is responsible for aligning the IT/cybersecurity roadmap with the business strategy and growth plans. He advises the regional senior leadership team on cyber risk management and has a proven track record of designing and implementing pragmatic cybersecurity solutions that... balance security risks with business needs and the cyber cultural impact of risk management controls. He has also built in-house cyber threat/incident response capabilities, focusing on threat intelligence, threat modelling, and threat hunting, to increase the cyber resilience and effectiveness of the organisation. In addition, he is a mentor, an advisory board member, a founder and CEO of CyberNext Academy, an author, and a cyber risk management researcher. more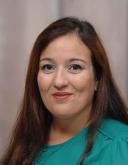 Daniela Lourenço, CISO, Tinka B.V.
Daniela Lourenço (CISSP, CISM) is the Chief Information Security Officer for Tinka B.V. Daniela holds a Master's Degree in Communication and Cultural Studies and an Executive Master's Degree in Cybersecurity. With multinational experience in Compliance and Information Security, in the financial and automotive markets, her ultimate objective... is to embed Information Security in the organisation's model and culture as an inherent feature, understood by everyone throughout a supply chain. She is often found talking passionately about the cultural impact of cybersecurity and how rewriting the awareness and training methodology is urgent for private and public organisations. more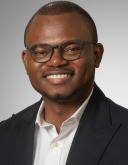 Peter Avamale, Director, Cyber Strategy & Transformation Practice, PwC — Netherlands
Peter is a Director in the Cyber Strategy and Transformation practice of PwC in the Netherlands. He serves as a trusted advisor to C-level executives at major institutions in Europe, helping them ensure that security enables business innovation and success in the marketplace. He has consulted for over 50 organizations globally on topics including Cybersecurity Strategy,... GRC, Application Security, Security Operations and Information Protection. Prior to joining PwC, Peter was a technical security lead at Booking.com, and a regional cybersecurity services leader at EY. He is passionate about mentoring the next generation of cybersecurity professionals and sharing insights with industry colleagues. more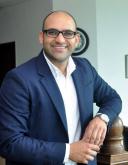 Raj Sandhu, Ethical Hacker
Raj Sandhu is a highly experienced Ethical Hacker with fifteen years of expertise in intergovernmental, financial, and telecommunication organizations. As a consultant at the World Health Organization he focuses on red teaming, penetration testing, vulnerability management, risk assessments, and security audits.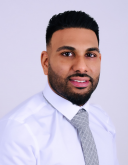 Manit Sahib, Ethical Hacker
Manit is an experienced offensive security expert who is certified by UK's National Cyber Security Centre (NCSC) as well as His Majesty's CESG Check scheme (HMG CHECK). He has over ten years professional experience in both UK Government and private offensive security operations. Formerly, Manit was the Head of Penetration Testing & Red Teaming... at the Bank of England. He is contracted to Global Fund. more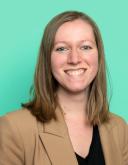 Claudia van den Beld, Advisor International Cooperation, National Cyber Security Centre of the Netherlands
Claudia van den Beld earned her Advanced Msc in International Relations and Diplomacy from Leiden University and the Clingendael Institute. After having worked at the Directorate for Innovation, Science and Strategy of the Dutch Ministry of Justice and Security, she is now a part of the National Cyber Security Centre of the Netherlands. There, she focuses on international... cooperation and strategic vendor management more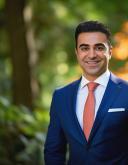 Arash Rahmani, CISO a.i., Nederlandse Zorgautoriteit
Arash believes that secure digital transformation adds value to the business, can help drive strategy execution and should be business-driven, not just IT-driven. He focuses on technology, people, processes, and culture to achieve organisational goals. Arash has a track record in increasing the digital resilience of large organisations and managing multidisciplinary... teams. He is also a board member of ISACA NL and co-author of the EU-elections program for one of the biggest Dutch political parties. more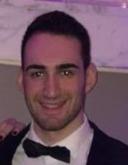 Lewis Brand, Senior Sales Engineer, Recorded Future
Lewis Brand, Senior Sales Engineer at Recorded Future, has over nine years in the IT industry, where he has specialised in liaising with enterprise customers across EMEA. Before his career at Recorded Future, Lewis operated as a Sales Engineer at Tenable, with his primary focus centered around Vulnerability Management. He has previously provided IT... support for SMBs, which gives him a unique perspective when engaging with customers by providing insight from both a vendor and end-user viewpoint. more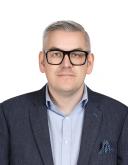 Filip Verloy, Field CTO EMEA & APJ Rx, Rubrik
Filip Verloy serves as Field CTO EMEA & APJ for Rubrik X. In that role, Filip engages and advises customers, partners and the security industry at large, sharing his experience, insights, and strategies on data security. Prior to joining Rubrik, Verloy was the Global Field CTO at API security start-up Noname Security, and has previously served at various IT vendors... including Citrix, Dell, Riverbed, and VMware in roles ranging from Staff Architect to Solutions Executive supporting some of the largest and most complex customer environments. He has been in the IT industry for over 20 years, spanning the customer-, consulting-, and vendor-side. more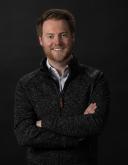 Martijn Hoogesteger, Head of Cybersecurity, S-RM
Martijn Hoogesteger heads S-RM's office in the Netherlands as Head of Cybersecurity. He is responsible for building out the cyber proposition in the Benelux and managing the team in the Netherlands. His mission is keeping organisations secure, and making sure they get the correct response when things have taken a turn for the worst. Prior to joining S-RM, Martijn... had been in different roles in the Cyber Security field where he built and managed Incident Response and Offensive Security teams. He also takes part in the Dutch TV show 'Hunted', where he is a Digital Investigator, tracking down fugitive contestants through digital means. Martijn holds an MSc in Computer Science from the University of Twente, with a specialization in Cyber Security. more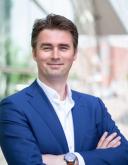 Jelle Wieringa, Security Awareness Advocate, EMEA, KnowBe4
Jelle Wieringa has over 20 years of experience in business development, sales, management and marketing. In his current role as Security Awareness Advocate for EMEA for KnowBe4, he helps organizations of all sizes understand why more emphasis is needed on the human factor, and how to manage the ongoing problem of social engineering. His goal is to help organizations... and users increase their resilience by making smarter security decisions. Previously, Wieringa was responsible for building an AI-driven platform for security operations at a leading managed security provider. more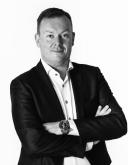 Jürgen Verniest, Sales Director Benelux & Nordics, Gatewatcher
Jürgen Verniest has more than 25 years of experience as Sales and Marketing Manager and held several high-profile positions at Alcatel-Lucent, Cisco and spotit. At spotit, Jürgen held the positions of Head of Sales and became CEO in 2020. Prior to spotit, Jürgen was responsible at Cisco for the Cyber Security Line of Business in Belgium and Luxembourg with focus... on Enterprise and Public Sector, with coverage of both technical and business decision makers (including CISO and CxO level) more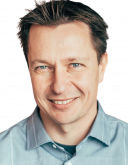 Petri Kuivala, Strategic Advisor, Hoxhunt
Petri Kuivala is an experienced CISO who led the establishment of the function at Nokia Corporation in 2008, where he later became CSO until 2012. He then established and oversaw the CISO function at NXP Semiconductors until 2021. Petri has considerable experience in Mergers and Acquisitions, having worked with companies including Microsoft, Qualcomm, and Siemens.... He has also dealt with various security challenges, such as defending against Nation State attackers, corporate espionage, and OT-security catastrophes. Petri has managed large-scale programs to secure company assets, including Crown Jewels, OT-Security, Supply Chain Security, and Cybersecurity more broadly. He currently coaches several start-up companies and was also a founding member of the Helsinki Police Department IT-Crime unit. more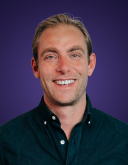 Bas van Erk, Director Benelux & Nordics, SoSafe
Bas van Erk is Director Benelux & Nordics at SoSafe. His background in SaaS companies includes companies like Meltwater, Insided & Newzoo. His mission is to launch SoSafe's awareness solution in the mentioned markets and support local clients to create strong security cultures to build resilience against cyber threats.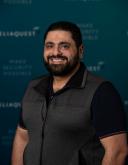 Rasham Rastegarpour, Sales Engineer, ReliaQuest
Rasham Rastegarpour has over 21 years of Experience in IT which was mostly focused on enhancing the security stance of many organisations. Since the start of his career Rasham has held multiple positions and therefore, he has been and participated in many different disciplines which makes him a jack of all trades and master of a few. With his education... and experience ranging from operational to various training, consulting and managerial roles he is able to speak the language of multiple stakeholders within Security teams. His wealth of in-depth technical and organisational knowledge within multiple subject matters across many companies makes him a valuable asset to any type of organisation at any level of security maturity. Currently active as Sales Engineer for ReliaQuest, Rasham is solving complex challenges across IT, OT and Cloud environment by optimising Security ROI, increasing visibility, measuring team performance whilst improving the overall security posture for all types of organisations in EMEA. more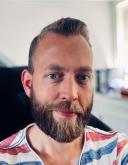 Nico Roosenboom, Systems Engineer, Corelight
Nico Roosenboom is a Systems Engineer at Corelight, inc., and has been in the security industry for more than a decade. He has broad experience in the most advanced cybersecurity fields with strong technical abilities, and is passionate about helping organizations improve their cyber resilience and make the Internet a safer place for everyone. Nico is recognized as... a thought leader in the industry and has delivered keynote talks, workshops, and tech talks at national and international events. more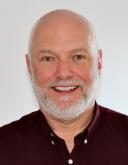 Trevor Dearing, Global Director of Critical Infrastructure Solutions, Illumio
Trevor Dearing has worked in networking and security for over 40 years. He has attended the birth of nearly all the technologies that we now take for granted including, Ethernet Switching, VPNs, Firewalls and virtual networks. Originally an engineer working on some of the first network and cyber security systems. He is now the Global Director of Critical Infrastructure... Solutions for Illumio. more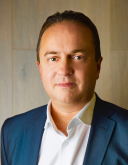 John Spencer, Sales Engineering, Crowdstrike
A seasoned IT executive with 30 years of experience in the software industry technical and product teams, John has worked in large corporate and start-up organisations, previously CPO for a Cyber Identity start-up and CTO for Northern Europe at Citrix. John currently leads the CrowdStrike Sales Engineering team for Northern Europe, possessing a... deep understanding of the rapidly evolving Cyber landscape, while helping organisations stay ahead of the adversaries. more
Boudewijn van Lith, Senior Manager Technical Sales, Proofpoint 
Over the past two decades Boudewijn has been focusing on security challenges in various roles. Within his current Proofpoint role, Boudewijn supports the various sales teams with the largest opportunities and work closely with marketing and product management to grow revenue & boost customer success.