Strategic Sponsors

Corelight transforms network and cloud activity into evidence so that data-first defenders can stay ahead of ever-changing attacks. Delivered by our Open NDR Platform, Corelight's comprehensive, correlated evidence gives you unparalleled visibility into your network. This evidence allows you to unlock new analytics, investigate faster, hunt like an expert, and even disrupt future attacks.
Our on-prem and cloud sensors go anywhere to capture structured, industry-standard telemetry and insights that work with the tools and processes you already use. Corelight's global customers include Fortune 500 companies, major government agencies, and research universities.
---

CrowdStrike (Nasdaq: CRWD), a global cybersecurity leader, has redefined modern security with one of the world's most advanced cloud-native platforms for protecting critical areas of enterprise risk – endpoints and cloud workloads, identity and data.
Powered by the CrowdStrike Security Cloud and world-class AI, the CrowdStrike Falcon® platform leverages real-time indicators of attack, threat intelligence, evolving adversary tradecraft and enriched telemetry from across the enterprise to deliver hyper-accurate detections, automated protection and remediation, elite threat hunting and prioritized observability of vulnerabilities.
Purpose-built in the cloud with a single lightweight-agent architecture, the Falcon platform delivers rapid and scalable deployment, superior protection and performance, reduced complexity and immediate time-to-value.
CrowdStrike: We stop breaches.
---

Technological leader in real-time cyber threat detection, Gatewatcher has been protecting the critical networks of the largest companies and public institutions since 2015.
Its vision is to offer a flexible (cloud, on-premise, hybrid), innovative and AI-friendly approach, without disrupting the existing architecture to allow cybersecurity teams to be more efficient in prioritizing their remediation actions.
Our solutions provide an immediate improvement to current and future cybersecurity challenges by responding to the new detection needs of organisations. They combine machine learning algorithms with various network traffic analysis methods and are designed to be scalable and immediately operational for easy integration into SOCs.
Gatewatcher NDR is a network detection and response platform that can reliably identify malicious actions and suspicious behaviour by mapping all assets on the IS. Combining this capability with unprecedented encrypted network flow analysis, it provides a 360-degree model of the level of cyber risk associated with each connection between assets and users, for an unprecedented level of detection and visibility.
Gatewatcher CTI is a Threat Intelligence offer aimed at providing an immediate improvement in your level of protection. Its exclusive technology combines machine learning and big data processing to generate in a very short time a high quality information flow on cyber threats specifically targeting your activity. The offer is also available as an analysis and investigation platform.
---

Illumio, the Zero Trust Segmentation company, stops breaches and ransomware from spreading across the hybrid attack surface.
The Illumio ZTS Platform visualizes all communication and traffic between workflows, devices, and the internet in one console, automatically sets granular segmentation policies to control unnecessary and unwanted communications, and isolates high-valueassets and compromised systems to proactively or reactively stop the spread of a breach.
ZTS is proven to help organizations of all sizes, from Fortune 100 to small business, stop breaches and ransomware in minutes, save millions in application downtime, and accelerate digital transformation projects.
Assume breach. Minimize impact. Increase resilience.
---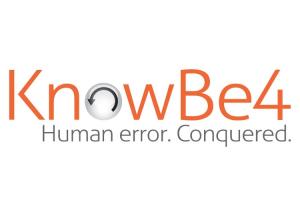 KnowBe4, the provider of the world's largest security awareness training and simulated phishing platform, is used by more than 50,000 organisations around the globe. Founded by IT and data security specialist, Stu Sjouwerman, KnowBe4 helps organizations address the human element of security by raising awareness about ransomware, CEO fraud, and other social engineering tactics through a new-school approach to awareness training on security. Kevin Mitnick, an internationally recognised cybersecurity specialist and KnowBe4's Chief Hacking Officer, helped design the KnowBe4 training based on his well-documented social engineering tactics. Tens of thousands of organisations rely on KnowBe4 to mobilize their end users as their last line of defence.
---

Rubrik, the Zero Trust Data Security Company™, delivers data security and operational resilience for enterprises. Rubrik's big idea is to provide data security and data protection on a single platform, including: Zero Trust Data Protection, ransomware investigation, incident containment, sensitive data discovery, and orchestrated application recovery. This means data is ready at all times so you can recover the data you need, and avoid paying a ransom. Because when you secure your data, you secure your applications, and you secure your business.
---

SentinelOne's cybersecurity solution encompasses AI-powered prevention, detection, response and hunting across endpoints, containers, cloud workloads, and IoT devices in a single autonomous platform.
---
Education Seminar Sponsors

Hoxhunt is a global leader in Human Risk Management. The innovative Hoxhunt AI driven human risk platform scales your security culture and behaviour change that enables people to detect and report cyberattacks that have bypassed your technical security layers, reducing the risk to organizations from sophisticated cyberattacks targeting humans. Leading organizations of all sizes, including Bird & Bird, Airbus, Docusign, IGT, Nokia and Qualcomm all rely on Hoxhunt for their Human Risk Management solutions that mitigate their most critical risks across email, cloud, social media, and the web.
---

Proofpoint, Inc. is a leading cybersecurity and compliance company that protects organizations' greatest assets and biggest risks: their people. With an integrated suite of cloud-based solutions, Proofpoint helps companies around the world stop targeted threats, safeguard their data, and make their users more resilient against cyber attacks. Leading organizations of all sizes, including 80 percent of the Fortune 100, rely on Proofpoint for people-centric security and compliance solutions that mitigate their most critical risks across email, the cloud, social media, and the web. More information is available at www.proofpoint.com/uk
---

Recorded Future is the world's largest provider of intelligence for enterprise security. By combining persistent and pervasive automated data collection and analytics with human analysis, Recorded Future delivers intelligence that is timely, accurate, and actionable. In a world of ever-increasing chaos and uncertainty, Recorded Future empowers organisations with the visibility they need to identify and detect threats faster; take proactive action to disrupt adversaries; and protect their people, systems, and assets, so business can be conducted with confidence. Recorded Future is trusted by more than 1,000 businesses and government organisations around the world. Learn more at recordedfuture.com.
---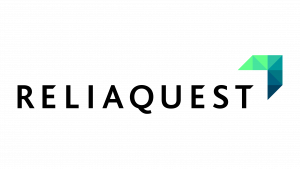 Our mission is to make security possible. By combining the power of a Security Operations Platform–ReliaQuest GreyMatter, with security expertise, our customers have increased visibility, the ability to confidently automate across the security lifecycle, and effectively measure and manage risk for continuous improvement.
ReliaQuest is the force multiplier of security operations. Our security operations platform, GreyMatter, automates detection, investigation, and response across cloud, endpoint, and on-premises tools and applications. GreyMatter is cloud-native, built on an open XDR architecture, and delivered as a service any time of the day, anywhere in the world. With over 700 customers worldwide and 1,000+ teammates working across six global operating centers, ReliaQuest is driving outcomes for the most trusted enterprise brands in the world. We exist to make security possible.
---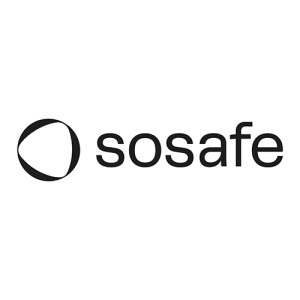 SoSafe empowers organizations to build a security culture and mitigate risk with its GDPR-compliant awareness platform. Powered by behavioral science and smart algorithms, SoSafe delivers engaging personalized learning experiences and smart attack simulations that turn employees into active assets against online threats. Comprehensive analytics measure ROI and tell organizations where vulnerabilities lie. The platform is easy to deploy and scale, fostering secure behaviour in every employee.
---

S-RM is a corporate intelligence and cyber security consultancy. Founded in 2005, we have 400+ practitioners, serving clients across all regions and major sectors.
Headquartered in London, we have offices in Cape Town, Hong Kong, Manchester, New York, Rio de Janeiro, Singapore, Utrecht and Washington DC. We partner with leading organisations, supporting them at all levels, from CEOs and their boards through to front-line teams.
We support our clients by delivering intelligence that informs strategy and decision-making; by supporting them in building resilience to cyber threats; and by providing rapid response to cyber incidents and other organisational crises.
Our teams speak 45+ languages with backgrounds in intelligence, government, finance, journalism, military and academia. We deliver the best results for our clients by nurturing the brightest talent and bringing together the most relevant and experienced practitioners from across our business, creating teams designed to address unique problems and complex challenges.
Client service at the heart of everything we do. We build long-term partnerships with our clients to gain a deep understanding of their challenges and goals. Our close relationships with the organisations we work with mean that we can respond quickly to their requirements and proactively adapt our approach as their business needs develop over time.
Our advice is direct, honest and objective. We deliver tangible results and present our findings and advice in clear, straightforward language. Our pragmatic approach, combined with hard work, deep regional expertise and diverse experience means that our clients receive actionable recommendations, hands-on support and leadership, and sharper outcomes.
---