Strategic Sponsor
BeyondTrust is the worldwide leader in Privileged Access Management (PAM), empowering organizations to secure and manage their entire universe of privileges. Our integrated products and platform offer the industry's most advanced PAM solution, enabling organizations to quickly shrink their attack surface across traditional, cloud and hybrid environments.
The BeyondTrust Universal Privilege Management approach secures and protects privileges across passwords, endpoints, and access, giving organizations the visibility and control they need to reduce risk, achieve compliance, and boost operational performance. Our products enable the right level of privileges for just the time needed, creating a frictionless experience for users that enhances productivity.
With a heritage of innovation and a staunch commitment to customers, BeyondTrust solutions are easy to deploy, manage, and scale as businesses evolve. We are trusted by 20,000 customers, including more than 70 percent of the Fortune 500, and a global partner network. Learn more at www.beyondtrust.com.
---

Darktrace (DARK:L), a global leader in cyber security AI, delivers world-class technology that protects over 5,000 customers worldwide from advanced threats, including ransomware and cloud and SaaS attacks. The company's fundamentally different approach applies Self-Learning AI to enable machines to understand the business in order to autonomously defend it. Headquartered in Cambridge, UK, the company has 1,500 employees and over 30 offices worldwide. Darktrace was named one of TIME magazine's 'Most Influential Companies' for 2021.
---

IntSights is revolutionizing cybersecurity operations with the industry's only all-in-one external threat protection platform designed to neutralize cyberattacks outside the wire. Our unique cyber reconnaissance capabilities enable continuous monitoring of an enterprise's external digital profile across the clear, deep, and dark web to identify emerging threats and orchestrate proactive response. Tailored threat intelligence that seamlessly integrates with security infrastructure for dynamic defense has made IntSights one of the fastest-growing cybersecurity companies in the world. IntSights has offices in Amsterdam, Boston, Dallas, New York, Singapore, Tel Aviv, and Tokyo.
---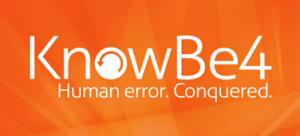 KnowBe4 is the world's largest integrated security awareness training and simulated phishing platform.
Realizing that the human element of security was being seriously neglected, KnowBe4 was created to help organizations manage the ongoing problem of social engineering through a comprehensive new-school awareness training approach. This method integrates baseline testing using real-world mock attacks, engaging interactive training, continuous assessment through simulated phishing, and vishing attacks and enterprise-strength reporting.
Tens of thousands of organizations worldwide use KnowBe4's platform to mobilize their end users as a last line of defense and enable them to make smarter security decisions.
---

Lookout is a leading cybersecurity company. Our mission is to secure and empower our digital future in a privacy-focused world where mobility and cloud are essential to all we do for work and play. We enable consumers and employees to protect their data, and to securely stay connected without violating their privacy and trust. Lookout is trusted by millions of consumers, the largest enterprises and government agencies, and partners such as AT&T, Verizon, Vodafone, Microsoft, Google, and Apple. Headquartered in San Francisco, Lookout has offices in Amsterdam, Boston, London, Sydney, Tokyo, Toronto and Washington, D.C.
---

Recorded Future is the world's largest provider of intelligence for enterprise security. By combining persistent and pervasive automated data collection and analytics with human analysis, Recorded Future delivers intelligence that is timely, accurate, and actionable. In a world of ever-increasing chaos and uncertainty, Recorded Future empowers organisations with the visibility they need to identify and detect threats faster; take proactive action to disrupt adversaries; and protect their people, systems, and assets, so business can be conducted with confidence. Recorded Future is trusted by more than 1,000 businesses and government organisations around the world. Learn more at recordedfuture.com.
---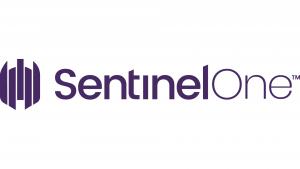 SentinelOne's cybersecurity solution encompasses AI-powered prevention, detection, response and hunting across endpoints, containers, cloud workloads, and IoT devices in a single autonomous platform.
---
Education Seminar Sponsor

Defenders have always sought the high ground in order to see farther and turn back attacks. Corelight delivers a commanding view of your network so you can outsmart and outlast adversaries. We capture, interpret, and connect the data that means everything to defenders. Based in San Francisco, Corelight is an open-core company founded by the creators of Zeek, the widely-used NSM tool and providing an Open NDR Platform. ​
---

European leader in intrusion detection and advanced threat detection, GATEWATCHER has been protecting the critical networks of large companies and public institutions since 2015. With a network of certified partners to support our most demanding customers, GATEWATCHER is expanding internationally with a reinforced presence in Europe, but also in the Middle East, Asia and French-speaking Africa.
Our vision is to offer a flexible (cloud, on-premise, hybrid), scalable, innovative, open to new technologies and artificial intelligence without disrupting the existing architecture. But also to facilitate the operations of CyberSecurity teams to allow them to be more efficient in prioritizing their remediation actions.
Our solutions provide an immediate improvement to current cybersecurity issues and a response adapted to the new detection needs of organizations thanks to a 360° vision of cyber threats. They combine machine learning algorithms with various network traffic analysis methods. They are designed to be scalable and immediately operational for easy integration into SOCs (Security Operations Centers).
Aioniq, is a new detection and response platform that allows to identify with certainty malicious actions and suspicious behaviors through a mapping of all assets present on the IS. The combination of this capability with unprecedented performance in the analysis of encrypted network flows provides a 360° view of the level of cyber risk associated with each connection between assets and users, for an unparalleled level of detection and visibility.
---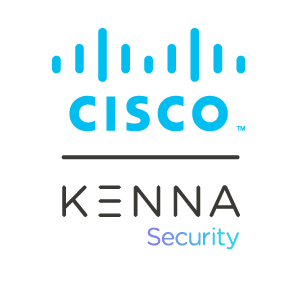 Kenna Security is the enterprise leader in risk-based vulnerability management (RBVM). Using the Kenna Security Platform, organizations can work cross-functionally to determine and remediate cyber risks. Kenna leverages machine learning and data science to track and predict real-world exploitations so security teams can focus on what matters most. Kenna serves nearly every major industry and counts CVS, KPMG, and many other Fortune 100 companies among its customers.
Kenna Risk Scores, another pioneering RBVM innovation, give Security, IT, executives, board members, and other stakeholders a simple and effective way to assess the relative risk of a specific vulnerability, asset class, workgroup, and organizations as a whole.
Recently acquired by Cisco, Kenna Security's acclaimed risk-based vulnerability management will be combined with SecureX, the platform that connects the industry's broadest and most integrated security portfolio, providing global organizations the ability to hunt down and assess threats, identify the vulnerabilities most likely to pose a risk, and give remediation teams clear guidance about what to fix first.
Cisco SecureX will layer in additional capabilities by integrating enterprise security management solutions into one centralized location, giving teams a comprehensive way to break down silos, extend detection and response capabilities, and orchestrate and remediate with confidence.
By integrating Kenna Security into SecureX, companies will solve a notoriously difficult piece of the security puzzle and deliver Kenna's pioneering RBVM platform to more than 7,000 customers using Cisco SecureX today.
All of this reflects Cisco's determination to streamline and simplify security management through a highly integrated, open platform that brings together threat and vulnerability management. For more information, please check out the latest news and visit kennasecurity.com.
---

OneLogin is the number one value-leader in Identity and Access Management. Our Trusted Experience PlatformTM provides everything you need to secure your workforce, customers, and partners at a price that works with your budget. To learn more visit www.onelogin.com.
---

OPSWAT is a global leader in critical infrastructure cybersecurity that helps protect the world's mission-critical organizations from malware and zero-day attacks. To minimize the risk of compromise, OPSWAT Critical Infrastructure Protection solutions enable both public and private organizations to implement processes that ensure the secure transfer of files and devices to and from critical networks. More than 1,000 organizations worldwide spanning Financial Services, Defense, Manufacturing, Energy, Aerospace, and Transportation Systems trust OPSWAT to secure their files and devices; ensure compliance with industry and government-driven policies and regulations, and protect their reputation, finances, employees and relationships from cyber-driven disruption. For more information on OPSWAT, visit www.opswat.com.
---

Synack, the most trusted crowdsourced security testing platform, delivers on-demand security testing, intelligence, and operations through a continuous, offensive SaaS platform with crowdsourced talent. The company combines the world's most skilled and trusted ethical hackers with AI-enabled technology to create a scalable, effective security solution. Headquartered in Silicon Valley with regional offices around the world, Synack protects leading global banks, the top 10 global consulting firms and security companies, DoD classified assets, and over $2 trillion in Fortune 500 revenue. Synack was founded in 2013 by former NSA security experts Jay Kaplan, CEO, and Dr. Mark Kuhr, CTO. For more information please visit us at www.synack.com.
---
Networking Sponsor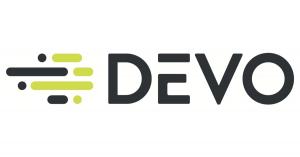 Devo is the only cloud-native logging and security analytics platform that releases the full potential of your data to empower bold, confident action. With unrivaled scale to collect all of your data without compromise, speed to give you immediate access and answers, and clarity to focus on the signals that matter most, Devo is your ally in protecting your organization today and tomorrow. Learn more at www.devo.com.
---