Principal Sponsor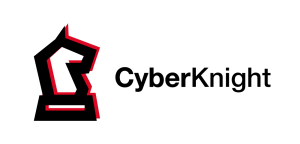 CyberKnight Technologies is a cybersecurity focused value-added-distributor (VAD), headquartered in Dubai, covering the Middle East with on-the-ground presence in Saudi Arabia and all key Middle East markets. Our ZTX (Zero Trust Security) methodology, based on the Forrester framework, incorporates emerging and market-leading cybersecurity solutions that protect the entire attack surface, by leveraging AI, to help security teams at enterprise and government customers fortify breach detection, accelerate incident response & remediation, while addressing regulatory compliance. CyberKnight's Art of Cybersecurity Distribution methodology enables strategic partners to achieve greater market penetration, return-on-investment and time-to-value.
---
Strategic Sponsors

BitSight transforms how organizations manage cyber risk. The BitSight Security Ratings Platform applies sophisticated algorithms, producing daily security ratings that range from 250 to 900, to help organizations manage their own security performance; mitigate third party risk; underwrite cyber insurance policies; conduct financial diligence; and assess aggregate risk. With over 2,100 global customers and the largest ecosystem of users and information, BitSight is the Standard in Security Ratings. For more information, please visit www.bitsight.com , read our blog or follow @BitSight on Twitter
---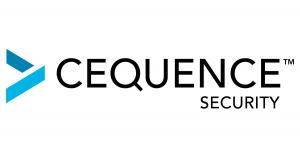 Cequence Security is a venture-backed cybersecurity software company founded in 2015 and based in Sunnyvale, CA. Our mission is to transform application security by consolidating multiple innovative security functions within an open, AI-powered software platform that protects customers web, mobile, and API-based applications – and supports today's cloud-native, container-based application architectures. The company is led by industry veterans that previously held leadership positions at Palo Alto Networks and Symantec. Customers include F500 organizations across multiple vertical markets, and the solution has earned multiple industry accolades. Learn more at www.cequence.ai.
---

Darktrace is the world's leading cyber AI company and the creator of Autonomous Response technology. Its self-learning AI is modeled on the human immune system and used by over 3,000 organizations to protect against threats to the cloud, email, IoT, networks and industrial systems.
The company has over 1000 employees and headquarters in San Francisco and Cambridge, UK. Every 3 seconds, Darktrace AI fights back against a cyber-threat, preventing it from causing damage.
---

ExtraHop provides cloud-native network detection and response for the hybrid enterprise. Our breakthrough approach analyzes all network interactions and applies cloud-scale machine learning for complete visibility, real-time detection, and guided investigation. With this approach, we help the world's leading enterprises including Home Depot, Credit Suisse, Caesars Entertainment, and Liberty Global to rise above the noise of alerts, organizational silos, and runaway technology. Whether you're investigating threats, ensuring the availability of critical applications, or securing your investment in cloud, ExtraHop helps you protect and accelerate your business. Learn more at ​www.extrahop.com​.
---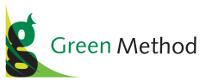 Green Method is a leading specialist Information Security Services provider in the UAE. Green Method was established in the UAE in 2008.

Over the years, Green Method has assisted various clients in Banking & Financial Services, Government, Utilities, Hospitality, Transportation, Retail and large & medium enterprises in multiple services offerings and has built an extensive clientele in the region.

Green Method provides a wide range of Consulting Services, Testing Services, Training and Solutions in this domain. Green Method recently launched Managed Security Services in Dubai through its subsidiary Green Sentries.

Green Method had been pioneering the cause of evangelizing the information security best practices in the country and has executed a number large and small turnkey projects for some of the leading organizations here. Green Method had been in the forefront in assisting the organizations to be aligned with the evolving security standards.
Green Method has shown exemplary efficiency in enhancing the security posture of the organizations, and that too within their stringent budgets, resulting in continuous, repeated engagements. Our prestigious list of customers includes some of the major names in the region in the financial, government and other sectors.
Green Method partners with the world majors in the domain. Our Partner Veracode provides the world's leading Application Risk Management Platform and has been ranked # 20 among the Forbes list of promising companies. Green Method has several other partnerships with leading providers like Mimecast, Wombat, Groundlabs, that has helped achieve the significant growth witnessed in the recent years.
---

Pulse Secure provides easy, comprehensive software-driven Secure Access solutions for people, devices, things and services that improve visibility, protection and productivity for our customers. Our standalone solutions and suites uniquely integrate mobile, cloud, application and network access to enable hybrid IT in a Zero Trust world. Over 24,000 enterprises and service providers across every vertical entrust Pulse Secure to empower their mobile workforce to securely access applications and information in the data center and cloud while ensuring business compliance and resiliency.
For example Pulse Access Suite Plus. This solution provides organizations a simplified, modular and integrated approach to secure access. It delivers adaptive identity and device authentication, protected connectivity, extensive visibility and analytics, threat response and high availability. By consolidating disparate security access tools into an integrated platform, enterprises gain easy access for users and a single-pane-of-glass to streamline provisioning, management and scalability. Organizations can centrally orchestrate Zero Trust policy to ensure compliant access to applications, resources and services across distributed network, private cloud and public cloud environments.Pulse Access Suite offers flexible physical, virtual and cloud deployment, and works with an enterprise's existing infrastructure and security ecosystem while supporting a broad array of applications. As a result, enterprises realize lower total cost of ownership while attaining procurement, deployment, expansion and support advantages
---

Shape Security, based in Santa Clara, CA, defends the world's largest enterprises from all types of fraud against their online applications. Shape's fraud prevention platform detects and blocks up to 2 billion fraudulent or unwanted transactions daily, while keeping 200 million legitimate human logins and other interactions safe.
Shape provides omnichannel protection for web applications, mobile applications and API interfaces; the company's mobile SDK is deployed on more than 200 million iOS and Android devices worldwide.
Shape Security is now a part of F5 Networks. F5 and Shape have joined forces to defend every application against attacks, fraud, and abuse in a multi-cloud world. To learn more, visit www.shapesecurity.com.
---

Vectra is transforming cybersecurity by applying advanced AI to detect in-progress attacks and hunt for hidden threats. Vectra and its flagship Cognito® platform enable the world's most consequential organizations to detect cyberattacks in real time and empower threat hunters to perform highly conclusive incident investigations. Vectra reduces business risk by eliminating security gaps in cloud, data center and enterprise environments. Behind the Cognito platform, Vectra threat researchers identify and investigate cyberattacks, vulnerabilities and malicious behaviors that are unknown to the world. With data sets from this research, data scientists develop the machine learning algorithms and behavioral analysis that drive Cognito.
---
Education Seminar Sponsors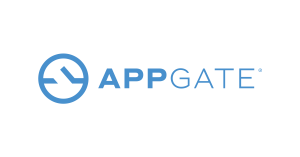 AppGate delivers secure access solutions so enterprises can reduce risk, lower costs and boost operational efficiency, including: AppGate SDP for secure network access based on Zero Trust; Total Fraud Protection for risk-based authentication and digital threat protection; Brainspace for digital investigations; and Immunity for offense-oriented software and adversary simulation services. AppGate is relied on by more than 1,000 global enterprises across 40 countries who operate complex, hybrid-cloud environments.
---

RiskIQ is the global leader in attack surface management, providing the most comprehensive discovery, intelligence, and mitigation of threats associated with an organisation's digital presence. With more than 75% of attacks originating outside the firewall, RiskIQ allows enterprises to gain unified insight and control over web, social, and mobile exposures. Trusted by thousands of security analysts, security teams, and CISOs, RiskIQ's platform combines advanced internet data reconnaissance and analytics to expedite investigations, understand digital attack surfaces, assess risk, and take action. Its software protects businesses, brands, and customers.
Based in San Francisco with a European HQ in London, the company is backed by Summit Partners, Battery Ventures, Georgian Partners, and MassMutual Ventures.
---

For more information please visit http://www.shifra-me.com/
---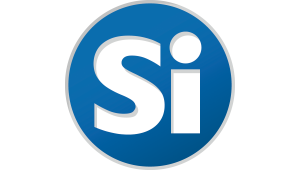 Si Consult is a leading Managed Security Services Provider (MSSP) offering clients the highest degree of protection against today's cyber threats. We do this by delivering the most customizable approach to 24/7 managed security services. Si Consult protect all IT assets including virtual assets, cloud, endpoints and traditional infrastructure using team of over 200 dedicated security experts across Security Operations Centres in London, Dubai, Doha and Pune.
"It's more than a managed services….our aim is to become an extension of our clients' internal teams to provide security resilience to their business." Feras Tappuni, CEO.
What Do We Do?
We hunt, detect and defend against cyber threats and provide our clients with end to end response to security incidents using our skilled resources 24/7 and industry leading technology.
Why Si Consult:
Dedicated security specialist
Global SOC's across 4 continents, with 5 Security Operation Centers
Powered by industry best technology
Powered by industry experts and analysts
Independence, we are not a vendor reseller
For more information, visit the company's website at: https://www.siconsult.com or contact us at sales@siconsult.com
---

For more information please visit https://www.sirp.io/
---
Synack, the most trusted crowdsourced security platform, delivers comprehensive and continuous penetration testing with actionable results. The company combines the world's most skilled and trusted ethical hackers with AI-enabled technology to create a scalable, effective security solution. Headquartered in Silicon Valley with regional offices around the world, Synack protects leading global banks, the top 10 global consulting firms and security companies, DoD classified assets, and over $2 trillion in Fortune 500 revenue. Synack was founded in 2013 by former NSA security experts Jay Kaplan, CEO, and Dr. Mark Kuhr, CTO. For more information, please visit us at www.synack.com.
---
Networking Sponsors

ARCON is a leading Enterprise Information Risk Control Solution provider, specializing in Privileged Access Management and continuous Risk Assessment solutions. Our mission is to help enterprises identify emerging technology risks and help them control by robust solutions that predict, protect and prevent.
ARCON is a privately held technology company, which was established in London in 2006 with research and development center in Mumbai.
The Mumbai-based company has now been in the domain for more than 10 years.
Having started as an upcoming tech start-up, the Company is now recognized as one of the world's most trusted brands by Information Security professionals.
Our product portfolio includes three robust risk control solutions:
ARCON | Privileged Access Management

ARCON | Secure Compliance Management

ARCON | User Behavior Analytics
We are a team of futurists. Our product development strategy is based on constant interactions with the industry thought leaders. Close collaboration allows us to understand emerging technology-related threats for organizations. Subsequently, we brainstorm and develop best-in-class solutions that enable enterprises to overcome humongous challenges related to information security.
Our enterprise-class solutions provide seamless access and have scalable architecture. More than 250 global enterprises, spanning wide-ranging industries such as Banking, Finance, Insurance, Government organizations, Oil & Gas, Pharmaceutical, Logistics, Fintech trust ARCON solutions to safeguard critical business information.
ARCON is widely recognized by the analyst community such as Gartner and KuppingerCole. The Company has a global presence, enabled by its well-distributed partner network.
While we continue to be a leader in India and the Middle East, we are fast gaining traction in the APAC region, Africa and Europe.
---

BeyondTrust is the worldwide leader in Privileged Access Management (PAM), empowering organizations to secure and manage their entire universe of privileges. Our integrated products and platform offer the industry's most advanced PAM solution, enabling organizations to quickly shrink their attack surface across traditional, cloud and hybrid environments.
The BeyondTrust Universal Privilege Management approach secures and protects privileges across passwords, endpoints, and access, giving organizations the visibility and control they need to reduce risk, achieve compliance, and boost operational performance. Our products enable the right level of privileges for just the time needed, creating a frictionless experience for users that enhances productivity.
With a heritage of innovation and a staunch commitment to customers, BeyondTrust solutions are easy to deploy, manage, and scale as businesses evolve. We are trusted by 20,000 customers, including 70 percent of the Fortune 500, and a global partner network.
Learn more at www.beyondtrust.com.
---

Bulwark is the leading provider for IT Security and Information Communications & Technology (ICT) products in the Middle East region & India. Bulwark serves the entire region with innovations from more than 20 technology vendors and works with more than 500+ partners, with the aim of bringing the best in technology to the region. Customers from various sectors including Banking & Finance, Government, Oil & gas, Manufacturing, retail chain, Hospitality, Healthcare, Education, and more rely on solutions distributed by Bulwark for securing and managing their IT infrastructure. Bulwark has won numerous industry awards for leadership in IT sales and support and has been rated as the best Cyber Security specialized VAD in the region. For more information, please visit http://www.bulwark.biz
---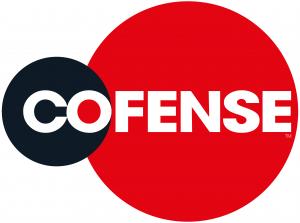 Cofense®, the leading provider of intelligent phishing defence solutions worldwide, is uniting humanity against phishing. The Cofense suite of products combines timely attack intelligence on phishing threats that have evaded perimeter controls and were reported by employees, with best-in-class security operations technologies to stop attacks faster and stay ahead of breaches. Cofense customers include Global 1000 organizations in defence, energy, financial services, healthcare and manufacturing sectors that understand how changing user behaviour will improve security, aid incident response and reduce the risk of compromise. For additional information, please visit www.cofense.com or connect with us on Twitter and LinkedIn.
---

Corelight delivers powerful network traffic analysis (NTA) solutions that help organizations defend themselves more effectively by transforming network traffic into rich logs, extracted files, and security insights. Corelight Sensors are built on Zeek (formerly called "Bro"), the open-source network security monitoring framework that generates actionable, real-time data for thousands of security teams worldwide. Zeek has become the 'gold standard' for incident response, threat hunting, and forensics in large enterprises and government agencies worldwide. Corelight makes a family of virtual and physical network sensors that take the pain out of deploying open-source Zeek and expand its performance and capabilities. Corelight is based in San Francisco, California and its global customers include Fortune 500 companies, large government agencies, and major research universities.
---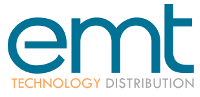 emt Distribution offers one of the best platforms that brings together vendors from varied disciplines within information security, cloud, virtualization and service management disciplines. With market intelligence and regular feedback from the Middle East region, emt Distribution knows what technology is best in demand and how to market your products in the region.
emt Distribution believes in providing the best products and services to its end users. Whether this means developing strategy for the best products in the region or training partners in all parts of the Middle East, we ensure the best experience for our customers when they choose our portfolio.
emt Distribution's Award winning "Magnitude Partner Program" has developed partners in various parts of the Middle East, Turkey, North, West Africa and parts of Asia develop significantly.
Partners in the region can benefit from:
Market development
Partner program development
Rebranding and Localization
Training
Sales and Marketing platforms
Business development and technical teams on the ground
---

Look in any organization today and you will find a hard-working group of individuals tasked with the near impossible: navigating an increasingly complex IT environment while securely delivering virtually zero downtime. This is the IT Team. And Ipswitch helps them shine.
Ipswitch IT and network management software WhatsUp® Gold provides secure control over business transactions, applications and infrastructure. The editor's unified infrastructure and applications monitoring software provides end-to-end insight, is extremely flexible and simple to deploy. The vendor's information security and managed file transfer solutions MOVEit® and WS_FTP® enable secure, automated and compliant business transactions and file transfers for over 1 million end users in 170 countries. Ipswitch solutions support a range of environments including on-premise, hybrid and public or private cloud, via perpetual and subscription licensing. Ipswitch solutions meet the highest commercial and government data security requirements and are PCI, HIPAA and GDPR compliant. Ipswitch products deliver the outstanding value proposition most sought by the IT teams that depend on them: powerful tools that are easy to use with a low cost of ownership.
With over 25 years of experience and tens of thousands of customers around the world, Ipswitch helps make its customers successful by understanding and delivering on their IT needs through a 115,000-member online community.
Galway, Ireland is home to Ipswitch's EMEA Centre of Excellence which includes cloud operations research and development, sales and technical support teams. The office provides technical and sales support to in-country partners and customers across Europe as well as central support for the company's in-country teams across Germany, U.K., Netherlands, France, Italy and the Middle East.
Ipswitch is a privately held company with offices throughout the U.S., Europe, Asia and Latin America. The company is a Microsoft co-sell ISV Partner, a Cisco Preferred Solution Partner and a VMware Technology Alliance Partner.
---

ManageEngine is the enterprise IT management division of Zoho Corporation. Established and emerging enterprises – including 9 of every 10 Fortune 100 organizations - rely on our real-time IT management tools to ensure optimal performance of their IT infrastructure, including networks, servers, applications, desktops and more. We have offices worldwide, including the United States, the Netherlands, India, Singapore, Japan, China, and Australia as well as a network of 200+ global partners to help organizations tightly align their businesses and IT.
For more information, please visit - http://www.manageengine.eu/
Company blog - blogs.manageengine.com
LinkedIn - https://in.linkedin.com/company/manageengine
Facebook - http://www.facebook.com/ManageEngine
Twitter - https://twitter.com/manageengine
---

Mimecast is a cybersecurity and compliance provider that helps thousands of organizations worldwide make email safer, restore trust and strengthen cyber resilience. Mimecast's expanded cloud suite enables organizations to implement a comprehensive cyber resilience strategy. From email and web security, archive and data protection, to awareness training, uptime assurance and more, Mimecast helps organizations stand strong in the face of cyberattacks, compliance risk, human error and technical failure.
---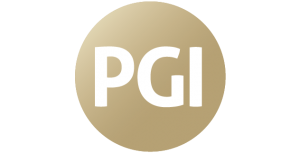 PGI is a specialist British cyber-security company. We help our clients build their in-house cybersecurity capability through consultancy, assurance and training.
PGI's Cyber Academy builds technical cybersecurity skills using UK government-certified courses and a powerful, immersive cyber range. We address skills shortages – creating new cyber security staff through reskilling, and helping practitioners develop advanced skills. Government agencies – including SAMA and CBK – and banks in six Middle Eastern countries have used PGI to reskill, train and certify staff for SOC, penetration testing, forensics, incident response and consultancy roles. Government and academic institutions in the Middle East, Europe and SE Asia have also chosen us as a training partner. And CISOs recently named PGI 'Most Effective Training Provider' in the AKJ Associates 'Who Secures the UAE' report (https://www.cyberviser.com/who-secures-the-uae-report).
PGI has worked with its corporate, critical infrastructure and government clients in the EMEA region to develop their security functions including Security Operations Centres (SOCs), Cyber Threat Intelligence Teams (CTIs), and Cyber Security Incident Response Teams (CSIRTs). We designed roles and operational processes, and advised on selecting, implementing and tuning technology solutions.
We offer a full range of cybersecurity services. We are accredited to design and implement IS management systems ranging from ISO27001 to Cyber Essentials according to business need and maturity. Our penetration testing and incident response services are approved by the UK government and registered through the CREST scheme. Our experienced consultants bring current operational experience of government and commercial cybersecurity best practice and risks.
---

For more information please visit https://www.securden.com/
---

Designed by analysts but built for the entire team (security operations, threat intelligence, incident response and security leadership), ThreatConnect's intelligence-driven security operations platform is the only solution available today with intelligence, automation, analytics, and workflows in a single platform. Centralize your intelligence, establish process consistency, scale operations, and measure your effectiveness in one place. To learn more about our threat intelligence platform (TIP) or security orchestration, automation, and response (SOAR) solutions, visit www.ThreatConnect.com.
---
Branding Sponsors

Cyberinc helps companies experience a safer internet by proactively stopping web, email, and document-based threats. Cyberinc's Isla platform uses cutting-edge isolation technology to neutralize threats and prevent them before they have a chance to act, simplifying the security strategy and delivering immediate protection. Cyberinc is trusted by businesses of all sizes and governments around the world.
---

FireEye is the intelligence-led security company. Working as a seamless, scalable extension of customer security operations, FireEye offers a single platform that blends innovative security technologies, nation-state grade threat intelligence, and world-renowned Mandiant® consulting. With this approach, FireEye eliminates the complexity and burden of cyber security for organizations struggling to prepare for, prevent, and respond to cyber attacks. FireEye has over 7,700 customers across 103 countries, including more than 50 percent of the Forbes Global 2000.
---

Flashpoint delivers converged intelligence and risk solutions to private and public sector organizations worldwide. As the global leader in Business Risk Intelligence (BRI), Flashpoint provides meaningful intelligence to assist organizations in combating threats and adversaries. Through sophisticated technology, advanced data collections, and human-powered analysis, Flashpoint is the only intelligence firm that can help multiple teams across an organization bolster cybersecurity, confront fraud, detect insider threats, enhance corporate and physical security, improve executive protection, address third-party risk, and support due diligence efforts.
---

PhishRod is a leading anti phishing solutions provider with an objective to develop technologies that enables people in the organizations to combat cyber attacks. With our headquarter in US and regional office in Middle East, PhishRod has a strong partner network across Middle East, Africa, Europe & Australia. PhishRod was established to address the threats vector related to phishing. Our aim is to develop workable solutions that empower people in the organization to be the first line of defense and play an active role in threat identification.
---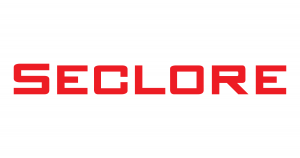 Seclore offers the market's first fully browser-based Data-Centric Security Platform, which gives organizations the agility to utilize best-of-breed DLP, CASB, and Classification solutions in concert with our flagship Rights Management solution to discover, identify, protect, and audit the usage of data wherever it goes, both within and outside of the organization's boundaries. The ability to automate the data-centric security process enables organizations to fully protect information with minimal friction and cost. Over 2000 companies in 29 countries are using Seclore to achieve their data security, governance, and compliance objectives. Find out more at www.seclore.com.
---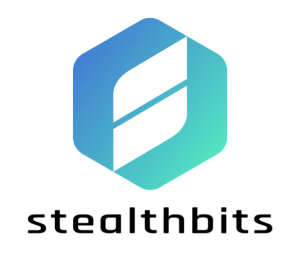 Stealthbits Technologies, Inc. is a customer-driven cybersecurity software company focused on protecting an organization's sensitive data and the credentials attackers use to steal that data. By removing inappropriate data access, enforcing security policy, and detecting advanced threats, our highly innovative and infinitely flexible platform delivers real protection that reduces security risk, fulfills compliance requirements, and decreases operational expense.
For more information, please visit www.stealthbits.com
---

Zimperium, the global leader in mobile device and app security, offers real-time, on-device protection against Android and iOS threats. The Zimperium platform leverages our award-winning machine learning-based engine - z9 - to protect mobile data, apps and sessions against device compromises, network attacks, phishing attempts and malicious apps. To date, z9 has detected 100% of zero-day device exploits without requiring an update or suffering from the delays and limitations of cloud-based detection - something no other mobile security provider can claim.
.
---