Reema Tewari, Regional Head, Risk & Governance, Technology & Operations, Africa & Middle East, Standard Chartered Bank
An experienced and versatile professional with over twenty years of experience in Risk, Consulting and Banking Domain in India and the Middle East. Having an in-depth knowledge of the banking and financial services sector with a consistent record of high impact achievement. Successful in leading large projects in the financial... services sector in the area of strategy, risk management, data privacy, information security, model validation, regulatory compliance, business development, operations, technology, client management as well as building and sustaining a high-performance team for execution of assignments. Have experience in working in Banks like Standard Chartered Bank and IDBI and consulting organizations like Deloitte and Mckinsey across multiple geographies. On the personal front, married with a mother of two boys and fitness enthusiast. more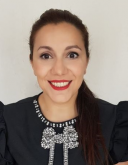 Siham Benhamidouche, Cybersecurity Officer for Middle East and Africa, Schneider Electric
Siham has been working for more than 15 years in IT and Cybersecurity. She started her career in Security at Areva T&D as Network Supervisor and then she became Telecommunication, Security and Messaging Manager to deliver all the security solutions (peripheric and end points) for a secure and performant network... to more than 200 sites over the world. In 2012, she moved to Schneider Electric where she has taken over the role of Web Infrastructure Director, maintaining and leveraging Amazon cloud or hybrid model to deliver relevant and secure infrastructures to critical applications. Since 2017, Siham has been working as Digital Risk Leader, protecting all Schneider Electric's public facing footprint to secure interactions with Partners, distributors and Customers, and ensuring compliance with regulations as well as providing web security guidelines, standards and driving Cybersecurity awareness within the Global marketing practice. In 2019, she has also taken the role of Cybersecurity Officer for Middle East and Africa, where she is responsible for leading and implementing the Cybersecurity strategy across the zone, contributing to improve Schneider Electric's cybersecurity maturity and posture. more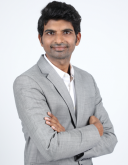 Goutam Pudota, Global Head of Information Security, IFFCO Group
Goutam is Global Head of information security for the IFFCO group of companies. He has 18+ years of experience in information security, with a masters in computer science. He has implemented cybersecurity programs for organizations such as Maersk, Juniper Networks and Tata Consumer Products across different geographies such... as Asia, Eupre and North America. He has also worked as a mentor for the Stanford cybersecurity program. He holds certifications including CCISO,CISM,CRISC and CISA more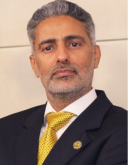 Salahuddin Almohammadi, Group IT Manager, HSA Group
Currently as Group IT Manager, Salahuddin is leading Digital Transformation Strategy for HSA Group. His deep experience in Information Technology since 1994, in Knowledge Management dates from 2003, in Professional Training since 2004, in Project Management since 2007 and in Digital Transformation since 2018.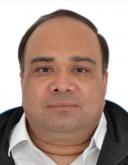 Rahul Mathur, Regional Head, Business Risk Management, CPBB (Consumer, Private & Business Banking), AMEE, Standard Chartered
Over 26 years of experience in financial services across Risk Management, Operations, Global Channel Management, Service quality, Business Management and Transformation. Eahul worked in Country, Regional and Group roles in diverse geographies across Middle East, South Asia, and South East Asia. Over the last 14 years he has specialized in Risk Management and Transformation.... Currently, Rahul is the Regional Head of Business Risk Management for AMEE (Africa, Middle East, Pakistan, and Europe), responsible for risk management in Consumer, Private and Business Banking for 20 countries (including UAE). This role is based in Dubai, UAE. I am part of the Global Business Risk Management Team and actively work with Regional CEO's office, COO, CIO, Compliance & Country Chief Risk officers and Business Heads. I lead a team of 200+ people. Key past roles:
Global Head, Branch Service and Governance (Based in Singapore). This was a global role for providing strategic direction and leadership for service optimization, execution of transformational, continuous improvement initiatives and governance for 1500+ branches across 35 countries. Also officiated as Global COO (Chief Operating Officer) for Channels in absence of the COO.
Head, Channel Management, South East & South Asia, Middle East, and Africa (Based in Singapore). This was a regional role with responsibility for increasing effectiveness of all consumer banking channels – Branches, ATMs, Contact Centres, and Internet & Mobile Banking in these geographies.
Some other leadership positions (along with business roles) have been:
Secretary, Regional Innovation Council, AMEE Region, Standard Chartered Bank
Secretary, Regional Significant Cases Committee, AMEE Region, Standard Chartered Bank>
Acting Global Chief Operating Officer (COO), Integrated Distribution Channels, Standard Chartered Bank
Secretary, Global Branch Leadership Team, Standard Chartered Bank
Secretary, Global Process Governance Committee, Standard Chartered Bank
Member, Global Contact Centre Leadership Team, Standard Chartered Bank
more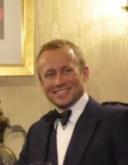 Craig McEwen, Group CISO, Anglo American
Craig McEwen was named Group Chief Information Security Officer of Anglo American in March 2020, where he is responsible for setting the overall strategic direction of Anglo American's cyber security programme globally. Prior to this, Craig managed the Global Security Operations Centre within the business. Craig has been responsible for bridging the cyber... security gap between the Corporate (IT) and Operational / ICS (OT) environment, establishing a unified view of threats to the business. This has included the introduction of centralised monitoring of ICS infrastructure, alongside the IT environment and the introduction of governance, risk and compliance programme based on standard industry frameworks. Craig has more than 15 years' experience in strategic decision making and leadership role. He is a strong advocate of diversity and talent development within cyber security and the mining industry and established Anglo American's first ever apprenticeship programme in the UK, delivering Cyber Intrusion and Risk Analysts on an annual basis to either the business or into the wider industry. He has also set up and chairs the mining cyber security forum with the NCSC, a sharing group designed to promote and encourage intelligence and information sharing. Prior to this, Craig had a distinguished and varied career as an Officer in the British Army. He continues to serve as a Major in the reserves, teaching leadership to you Officers and advising on cyber security approaches to Defence. Among his qualifications, Craig holds a PGDip in International Relations, PGDip in Business Management and a BSc in Cyber Security and Digital Forensics. more
Srinivasa Narasimhaiah, IT Director, Julphar - Gulf Pharmaceutical Industries
Srinivasa is a global IT transformation executive with 20+ years proven experience and resilience in driving transformation in digitalisation, automation, SAP, IT projects, IT governance, IT systems, IT infrastructure, data centres, IT security,... IT sourcing, IT offshoring, manufacturing IT and supply chain. more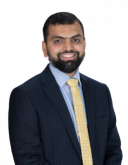 Luqman Kondeth, Director Campus Technology Security, NYUAD
Luqman heads the Cybersecurity department at NYU Abu Dhabi. He is a passionate believer in enabling the business through Cybersecurity and advocates an "enable and enhance" vision for Cybersecurity. Prior to this role, he led the IT network architecture in NYUAD. Previously he led professional services consultancy with... Cisco systems to many global firms including some of the world's largest financials (such as RBS, HSBC). more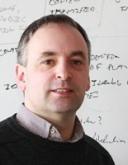 Dr. Ian Oliver, Distinguished Member of Technical Staff (Cybersecurity), Nokia Bell Labs, Finland
Dr Ian Oliver is a Distinguished Member of Technical Staff at Bell Labs Finland working on Trusted and High-integrity Cyber Security in 5G and future 6G telecommunication systems including areas such as Edge Cloud, IoT and Trusted Computing. Much of the work is involving safety-critical systems such as medical, aerospace and railway systems build upon these technologies. He... holds a visiting position at Aalto University Neurobiology Dept working on application of cyber security and trust techniques to future medical applications. Other areas of active research include privacy engineering and various topics related to information theory, measurement of privacy and semantics. Prior to these he has worked as the privacy architect and officer for Here and Nokia Services; and for eleven years at Nokia Research Centre working with Semantic Web, UML, formal methods and hardware-software co-design. He has also worked at Helsinki University of Technology and Aalto University teaching formal methods and modelling with UML. He is the author of the book "Privacy Engineering: A data flow and ontological approach" and hold over 200 patents and academics papers and lectures semi-regularly on privacy engineering and cybersecurity. more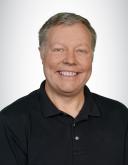 Jeremy King, VP, Regional Head for Europe, PCI Security Standards Council
Mr. King leads the Council's efforts in increasing adoption and awareness of the PCI Security Standards internationally. In this role, Mr. King works closely with the Council and representatives of its policy-setting executive committee from American Express, Discover, JCB International, Mastercard and Visa, Inc. His chief responsibilities include gathering feedback... from the merchant and vendor community, coordinating research and analysis of PCI SSC-managed standards through all international markets, and driving education efforts and Council membership recruitment through active involvement in local and regional events, industry conferences and meetings with key stakeholders. He also serves as a resource for Approved Scanning Vendors (ASVs), Qualified Security Assessors (QSAs), Internal Security Assessors (ISAs), PCI Forensic Investigators (PFIs), and related staff in supporting regional training, certification and testing programs. more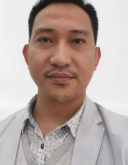 Hadinur Hora Imlani, Head of IT Innovation, Index Exchange
Hadinur has more than 20 years of experience handling Telecoms, IT Infrastructure, Security, and Governance. He currently leads IT and Innovations at Index Exchange LLC. His certificates affiliations are with Microsoft, Cisco, ISO 27001, and ISACA. Hadinur holds a BS Degree in Electronics and Communication Engineering,... a Master in Business Administration, and Master in Information Technology. more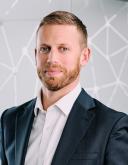 Andrew Morfill, CISO, Komainu
Andrew Morfill is Komainu's Chief Information Security Officer. He has 13 years' experience and is specialised in building and operating cyber capabilities across the private and public sector, including finance, telecoms, and defence. Prior to joining Komainu, Andrew acted as Global Head of Cyber Defence at Santander Group.... He has previously built and headed teams offering commercial Cyber services for highly sensitive government clients, as well as building the Cyber Intelligence capability at Vodafone Group. Andrew is a former British Military Intelligence Officer with international operational experience of working with intelligence partners across the 5 eyes community. more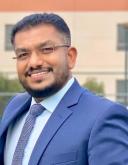 Vignesh B.S. Pillai, VP Technology, Mashreq Bank
Vignesh is a technology leader with a great balance of business and technology management experience in leading banks in the Middle East region. He has over two decades of rich overseas and indigenous experience in managing banking technology-related business operations to keep running at the highest availability encompassing varied world-class technologies. Additionally,... he has proven expertise in leading the transition of programme capabilities into BAU to ensure the sustainability of change, mitigate risk and deliver regulatory compliance and service continuity. more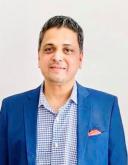 Anoop Paudval, Information Security Manager, Gulf News
Anoop brings his information security Governance, Risk and Compliance (GRC) Management experience to help GN Media to ensure Project Management and Operational Risk Management, cost reduction and improvement of People, Process and Technology performances. He has over 20 years' Information Technology (IT) GRC management experience enabling business-based decisions... regarding Project Management, Defining Information Security Governance Risk and Compliance Strategies, including Cyber Security Framework, curbing technology vulnerabilities and risk through effective risk & vulnerability management programs, vendor management and organizational leadership. Anoop's experience is derived from System Security Design, Administration and Integration in Manufacturing, Printing, Media Production, and Digital Media development and publishing, with a strong project management background. more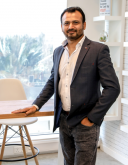 Mohammad Faheem, Cyber Security Lead, Chalhoub Group
Mohammad is a senior security professional and architect with over 16 years of experience in delivering large-scale cybersecurity transformation projects. He has experience in delivering complex security programs for customers operating across Europe and Asia with varying regulatory, compliance and industry-specific... requirements. He has consulting experience in a wide range of industries including Financial Services, Public Sector, Luxury Retail, Oil and Gas and at organizations including Worldpay, Avanade, Fujitsu and PwC. Mohammad currently leadings IT Security at Chalhoub Group, reporting directly to Chief Information and Technology Officer. more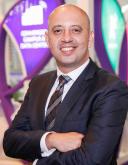 Amr El-Hatter, Regional Sales Manager, EMEA, FireMon
Amr El-Hatter is a Regional Sales Manager for Cybersecurity Vendor, FireMon. Based in Dubai, Amr is responsible for driving the awareness and growth of FireMon within the META region. In this role, Amr works closely with enterprise organisations to build out comprehensive and innovative security programmes to deliver the highest security posture available. His knowledge... and insights has seen Amr win a number of large enterprise accounts across the region. Due to his extensive experience, Amr is a regionally recognised cybersecurity innovator, leader, expert and speaker. more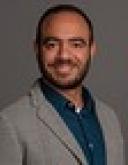 Amr Ahmed, Senior Sales Engineer, EMEA, FireMon
Amr Ahmed is a Senior Sales Engineer for Cybersecurity Vendor, FireMon. Based in Dubai, Amr is responsible for working with strategic partners and customers to deliver comprehensive and innovative security programs across the Middle East and Africa regions. Amr has more than 12 years' experience in managing network security services and operations.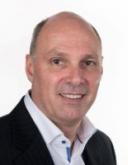 Ron Peeters, Vice President Middle East and Emerging Markets, Synack
Ron Peeters is a seasoned IT industry executive with more than 30 years experience working for an array of advanced technology companies around the world. He is Vice President of Middle East and Emerging Markets for Silicon Valley based Synack, Inc., a rapidly emerging market leader in offensive and crowdsourced security testing. Normally Ron is every month... in the Middle East with focus on UAE and Saudi Arabia. more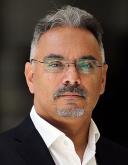 Hamid Qureshi, Territory Sales Manager, Middle East & Africa, Entrust
Hamid Qureshi is directly responsible for the Entrust Data Protection Solution business in the Middle East. Hamid's primary focus is to cultivate existing relationships with key customers and expand into new areas leveraging the expanded data security portfolio of Entrust. Hamid has over 20 years' experience of helping organisations, across all industry... verticals, solve their complex IT requirements. He has been part of and led successful sales teams both at Entrust and previously at Hewlett Packard Enterprise. In his spare time Hamid enjoys playing football and is a keen golfer. more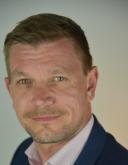 Chris Robins, Senior Sales Engineer, EMEA, Beyond Identity
Chris Robins is a senior sales engineer for the EMEA region at Beyond Identity. He is an experienced security sales professional who has worked for several of the world's top cybersecurity companies over his 20-year career. In his present position, he is charged with helping organizations change the way users validate their identity, be it for workforce... applications, DevOps code signing or customer identity access management. more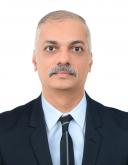 Nagaraj Hebbar, Senior Sales Engineer, META, Recorded Future
Nagaraj Hebbar works at Recorded Future as a Senior Sales Engineer covering the META region. He has 23 years of overall work experience in various roles and is a seasoned Information Security consultant implementing and architecting Cyber Security solutions in Network, Endpoint and Cloud domains for the last 17 years. Nagaraj holds multiple vendor certifications... and various Cyber Security certifications like CISSP, CISM among others. more
Rabih Itani, Country Manager, United Arab Emirates, Vectra AI
Rabih Itani is the Country Manager, United Arab Emirates, at Vectra AI, an AI-driven network detection and response company that protects your cloud, data center, IoT and enterprise. (www.vectra.ai). Rabih is a Cybersecurity veteran with 30 years of expertise both in the industry and in the Middle East region.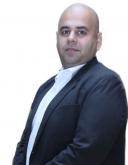 Kapil Matta, Regional Manager, Enterprise - MEA, Malwarebytes
A postgraduate in Business (Finance & Economics) from Auckland University of Technology, New Zealand, with a bright academic profile and an illustrious career in Banking, Risk Management & Technology Consulting. Kapil is a self-starter with strong mentoring, teamwork and inter-personal skills and high adaptability to new challenges, as demonstrated by successful... transitions across functions.
He possess over 15 years of spread across business management, sales & distribution, project management, risk, operations and service delivery.
Kapil has assisted several clients in risk assessments and cyber security technology solutions recommending implementable solutions for future scalability. He is an active speaker, director with ISACA UAE Chapter and member of several industry bodies.
His areas of interest include addressing Cyber Security Consulting, Leadership Challenges, Risk Management Modelling, building business through Social & Digital Media Marketing and Branding. more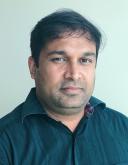 Mr A Karthik, Chief Technical Evangelist, ManageEngine
Karthik Ananda Rao has over 20 years of IT experience, having started his career as a Network Administrator at Zoho. Today, He is the Chief Technical Evangelist for ManageEngine and heads the Technical Research and Marketing Team for MENA region. He has hands-on experience in all IT domains - vis-a-vis - IT/Enterprise Service Management, IT Operations Management,... Active Directory and Identity Management, Security and Information Event Management, Unified Endpoint Management, Privileged Access Management, and Data Analytics. He represents ManageEngine at all trade shows and events, be it physical or virtual, across MENA primarily (and the rest of the world, depending on his activity schedule) and leads the team during webinars and seminars. He is an enthusiastic speaker and is often spotted at Industry events across the region. He has had the privilege to deliver guest lectures at quite a few educational institutions across Oman, Malaysia, India, France, Morocco, Belgium, UK and the US. more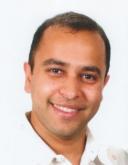 Shreyans Mehta, Co-Founder & Chief Technology Officer, Cequence Security
Shreyans Mehta is the Co-Founder and Chief Technology Officer at Cequence Security. Cequence Security provides one of the most comprehensive API Security solutions that discovers API attack surface, identifies API risks and protects from abuse. Shreyans is an innovator in network security and holds several patents in the field. Before co-founding Cequence Security,... he was the Architect and Technical Director at Symantec, where he led the development of one of the most advanced network security platforms and intrusion prevention technologies based on real-time packet inspection and cloud-based big data analytics. It's responsible for detecting more than half of the billions of threats that Symantec identifies every year. Shreyans has a Masters in Computer Science from the University of Southern California. more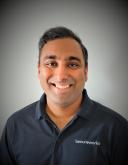 Mayuresh Kothari, Security Solutions Architect, Secureworks
Mayuresh Kothari is a Security Solutions Architect for Secureworks, based in Dubai. Mayuresh has been with Secureworks since 2018, working towards building customer relationships and driving engagement for more Connected and Secure IT environments. He has been in the Middle East region for the past 5 years and comes from a long experience of working in Cyber Security,... previously having worked in McAfee, Intel Security & Symantec. Prior to getting into pre-sales, Mayuresh was part of engineering teams that built Data Protection and Security products. Mayuresh has extensive experience of working with customers, partners and service providers to architect complex cyber security solutions. Mayuresh holds a Bachelor's degree in Electronics and Telecommunication Engineering from Nagpur University. more
Kamel Tamimi, Director of sales Engineering, Cofense
Kamel Tamimi presently serves as the Director of sales Engineering Cofense (formally known as PhishMe) for the META/APAC regions and has over 19 years of Cyber Security experience. Throughout his time at Cofense, Kamel has assisted major enterprises in multiple verticals—including oil and gas, finance, energy, and aviation—across the region in establishing... effective Phishing perdition prevention detection and response programs. He passionately believes in Cofense's message and its vision of enabling and empowering human intelligence as the key to improve organizations' cyber resilience more
Mohamed Eissa, Sales Director, META, Entrust
Mohamed Eissa, Sales Director at Entrust for the META-Region. With more than 10 years of experience within channel and sales management, his primary focus at Entrust is to strengthen relationships with key strategic accounts and expand existing strategic customers into new areas leveraging the digital security portfolio. Mohamed has been part of and led successful... sales teams both at Entrust and previously at Dell EMC. more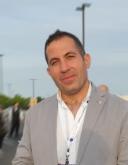 Heni Zeini, Senior Technical Sales Consultant, Entrust
With over 16 years of experience in the ICT industry, Heni Zeini works at Entrust as a Senior Technical Sales Consultant. He is highly knowledgeable working with security vendors in the IAM space. In his free time, he enjoys adventure sports and recreational activities.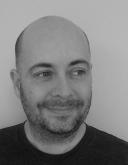 Jason Kent, Hacker in Residence, Cequence Security
For over the last 20 years, Jason has been ethically peering into Client Behavior, Wireless Networks, Web Applications, APIs and Cloud Systems, helping organizations secure their assets and intellectual property from unauthorized access. As a consultant he's taken hundreds of organizations through difficult compliance mine fields, ensuring their safety. ... As a researcher he has found flaws in consumer IOT systems and assisted in hardening them against external attacks. At Cequence Security Jason does research, community outreach and supports efforts in identifying Automated Attacks against Web, Mobile, and API-based Applications to keep Cequence's customers safe. more