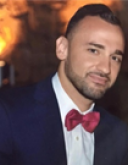 Mohamad Mahjoub, CISO Middle East, Veolia
Mohamad Mahjoub is a Cyber Security Expert with over 15 years of experience. He is a certified CISSP, ISO Risk Manager, CISA, PMP, and ITIL. He obtained his Master's Degree in Computer Science from the Lebanese American University, where he graduated with magna cum laude. Since 2012, Mohamad has delivered many IT courses to fresh graduates, IT professionals,... senior and executive management, and business owners, all on top of his online multilingual cyber security courses that have more than 30,000 students enrolled worldwide. He is currently authoring a book titled "Penetration Testing with Kali Linux Made Easy". Currently, Mohamad works as a CISO for Veolia, where he is responsible for the security of IT and OT operations throughout the Middle East area. more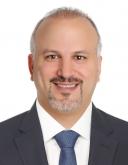 Dr. Erdal Ozkaya, Head of Information Security, Standard Chartered Bank
Dr. Erdal Ozkaya currently works at Standard Chartered Bank as Head of Information and Cyber Security in a Managing Director status. He is a leading Cybersecurity Professional with business development, management, and Academic skills who focuses on securing the Cyber Space & sharing his real-life skills as a Security Advisor,... Speaker, Lecturer, and Author. Erdal is known to be passionate about reaching communities, creating cyber aware campaigns, leveraging new and innovative approaches and technologies to holistically address the information security and privacy needs for every person and organization in the world. He is an award-winning technical expert & speaker: His recent awards are: Cyber Security Professional of the year MEA , Hall of Fame by CISO Magazine , Cybersecurity Influencer of the year (2019) ,Microsoft Circle of Excellence Platinum Club (2017), NATO Center of Excellence (2016) Security Professional of the year by MEA Channel Magazine (2015), Professional of the year Sydney (2014) and many speaker of the year awards in conferences. He also holds Global Instructor of the year awards from EC Council & Microsoft. Erdal is also a part-time lecturer at Australian Charles Sturt University. Erdal has co-authored many cybersecurity books as well as security certification courseware and exams for different vendors. Erdal has the following qualifications: Doctor of Philosophy in Cybersecurity, Master of Computing Research, Master of Information Systems Security, Bachelor of Information Technology, Microsoft Certified Trainer, Microsoft Certified Learning Consultant, ISO27001 Auditor & Implementer, Certified Ethical Hacker (CEH), Certified Ethical Instructor & Licensed Penetration Tester.

Erdal's Twitter : https://twitter.com/Erdal_Ozkaya more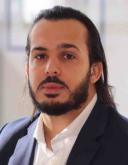 Ashraf Aboukass, Global Head of Security Architecture, Ops & Eng, Schroders
Ashraf has over 16 years' experience in the Information security industry and has worked in a number of sectors including finance, transport and broadcasting. Ashraf left BAE Systems in 2016 as a Cyber Security Consultant where he worked with organisations such as SWIFT and Talk Talk on technical engagements post high profile cybersecurity incidents. Ashraf studied... for his Software and Security Engineering MSc at the University of Oxford. He is currently the Global Head of Security Architecture, Engineering and Operations with a strong mandate from the board to defend the organisation. more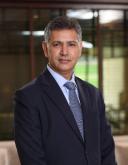 Sumit Puri, Chief Technology Officer, Evercare Group
Sumit Puri is Chief Technology Officer for the Evercare Group. He is an execution focused, proactive IT leader with over 25 years of experience in technology and operations and has a highly successful track record of driving Enterprise digital strategy and process at top consulting and multinational organizations like PricewaterhouseCoopers, GE Capital and Prudential... Corporation Asia. Prior to his role at Evercare, he was the CIO of Max Healthcare for over 4 years. At Max Healthcare, he was instrumental in bringing about digital transformation by implementing digital E-prescriptions and Electronic health records besides actively experimenting with emerging technologies such as Big Data and Artificial Intelligence (AI). more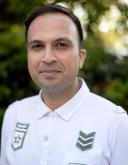 Goher Mohammad, Head of Information Security, L&Q Group
Making his mark as one of the youngest IT leaders in Omnicom Group back in 2004, Goher has a huge passion for Technology with a drive not just do things well but do things better. Having had to deal with more comprehensive but secure and controlled structures in Citibank and Merrill Corporation to more agile environments within Omnicomgroup and Photobox... Group Security, the next step for him is how to combine the best of both. Now at L&Q, his goal is to bring information and cyber security to the next level to meet the demands and ambitions of the organisation. A keen diver, traveller keen to explore the world, Goher also loves play retro video games and not so secretly is a complete tech geek. Deep down, his inquisitive nature is always looking to understand the inner workings of everything that's around and in turn, how can it be made better. more
Aizaz Zaidi, Head of Operational Risk and Transformation, Al Masraf Bank
Aizaz Zaidi is an experienced finance professional, currently holding the position of Head of Transformation and Operational Risk at Al Masraf Bank. Aizaz has a demonstrated history of 28 years of experience in the banking industry and is skilled in Risk Management, Information Security, AML & Compliance, BCM, Internal Audit, Fraud Risk Management & Investigations.... Aizaz has held a number of senior Information Security and Risk Management positions across the financial sector in the UAE. An established banking professional, Aizaz is an MBA and has a Chartered Banker Diploma focused in Risk Management from the Chartered Banker Institute in UK and is a Member of the Chartered Bank Institute Membership Forum. more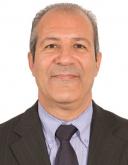 Christos Christou, Chief Compliance Officer, Lulu Exchange
A professional Compliance Officer working 28+ years in the banking and non-banking industry. He has a BSc/Associateship degree from IFS, London, and an MBA from the University of Liverpool; He is CAMS® certified professional and he also has long experience in Project Management (ex-PMP® certified). He started his career from operations,... but after 4 years he moved into training within the bank due to his excellent knowledge and training talent, whereas since 1996 he worked part-time as a tutor/adjunct lecturer for professional academies and universities in Europe; in 2000 he was assigned as a group project manager for Compliance projects within the Bank he worked for and he continued in management positions within Compliance, designing and implementing policies, procedures, and systems. In mid-2013 he moved to UAE and since then he is the Chief Compliance Officer for Lulu International Exchange, managing and directing the compliance and AML/CFT function for the Group having presence in 10 countries around the world. more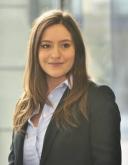 Nicola Lishak, Head of Information Assurance, Royal Mail Group
Nicola is the Head of Information Assurance at Royal Mail Group, driving and embedding change and behaviours in how the business manages information security risk and data compliance, as part of Royal Mail's GDPR journey. With a background in Corporate and Information Security and more recently Privacy regulations in the UK and EU, Nicola has a unique story and... perspective on the different approaches to achieving Information Security Compliance within large and complex business and IT environments. Fundamentally, Nicola talks about the need to breakdown silos, translate technical or legal speak into business language, provide commercially- focussed compliance advice and empower accountable owners to make risk informed decisions about their data. Nicola started her career in the Big 4 working with major clients across all industries; she's delivered large scale international security assurance projects and supported organisations to develop security risk management frameworks and pragmatic data compliance strategies; Nicola also has experience in developing effective ways to stimulate security culture, through training and awareness on the first line. more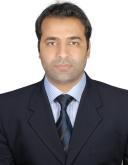 Bilal Ahmad, Head - Information Security, Union Coop
Bilal Ahmad has 13 years of experience in Information Security with 10 years of consulting experience in Cybersecurity. Currently, Bilal works as the Information Security Officer at Union Coop and manages the Information Security Program which involves people, process and technology. In his previous job at Gulf Business Machines, Bilial was the Sr. Information... Security consultant, this job role involved pure management consulting for information security management systems. Bilal has worked with many Government and private organization and guided them through various aspects of Information Security strategy and how to achieve business goals securely by mitigating cyber risks of their critical assets. more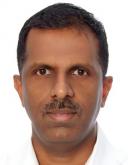 Martin Leo, Managing Director, Regional Head of Technology Business Controls, State Street Bank
Martin Leo is Regional Head of Technology Business Controls for State Street Bank, responsible for 1st line technology risk management across APAC. He has over 25 years of experience in diverse strategic and hands on leadership roles in the industry. Prior to State Street was the Head of Asia Risk at Morgan Stanley IM and earlier with ING as Chief Administrative Officer... for ING Investment Management's India business and Asia Pacific Head of Non Financial Risk. In these roles he has held responsibility for Enterprise Risk Management, Operational Risk, IT Risk Management and Infosec. He holds an MBA, is a certified Financial Risk Manager (FRM), CISSP and is a doctoral research student. more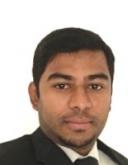 Ismail Jani, Information Security and Compliance Manager, Engineering Office
Ismail Jani is currently the Information Security and Compliance Manager of Engineering Office. Ismail is an enthusiastic Cybersecurity, Information Security and GRC professional with over 14 years of global experience across varied sectors which includes Banking, Telecom and Healthcare. In his role at EO, Ismail manages the cybersecurity incident and response team.... He has orchestrated all information security policies and defined and established Cloud Strategy and a cloud migration plan as well as implemented security measures for cloud by designing the cloud architecture. Throughout his extensive experience, Ismail has covered various security domains such as Threat management, Risk assessment, Compliance and Governance. Ismail has proven experience and timely execution of projects in the field of Risk Management, Information Security Governance, Compliance, Audits and Assessment and Security Operations. more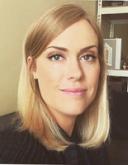 Gita Butzlaff, Head of Compliance & MLRO, Beehive P2P
Gita is currently the Head of Compliance & MLRO at Beehive UAE, MENA's first regulated peer to peer (P2P) lending platform. Skilled in Compliance, Trade surveillance, Risk Management, Financial Crime Compliance, Securities and Asset Management, Gita is an experienced Head of Compliance with a demonstrated history of working in the financial services industry.... Gita's vast experience also includes senior compliance roles at HSBC, BMO and Wells Fargo. more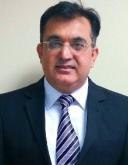 Muhammad Rizwan Khan, Head of Compliance, Al Dahab Exchange
Mr. Rizwan Khan, CAMSFCI, CFCS has contributed in the anti-money laundering (AML) for last 2 decades and relies on his vast policing experience when speaking to various groups. He is one of the innovators of the RCMP's Proceeds of Crime Program and associated as Head of Compliance in "Al Dahab Exchange" in addition to being an investigator and undercover operator... at some of the highest organized crime levels throughout his career. He is associated with ACFCS as editorial task force member and also same time active member of ICA (International Compliance Association) London and completed combating financial crime from CISI, UK. He has also accomplished International Cyber Certified Professional certificate from McAfee Institute USA. He also used to write articles on compliance topics at international forum most prominently he wrote an article for culture of compliance and introduce a new EDD template to banking industry. more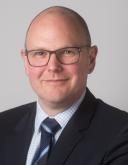 Fabian Libeau, VP, EMEA, RiskIQ
Fabian Libeau currently serves as VP EMEA for RiskIQ and is responsible for RiskIQ's sales and support operations in EMEA. RiskIQ is the leader in digital attack surface management, providing the most comprehensive discovery, intelligence, and mitigation of threats associated with an organization's digital presence.

Prior to this role Fabian... was EMEA Technical Director for RiskIQ, working closely with customers to maximise the value they receive from the RiskIQ solution set. Before joining RiskIQ Fabian was with ArcSight and after the acquisition by HP, with HP Enterprise Security Products for 9 years in different technical roles where he worked closely with enterprise customers to implement Log Management solutions and next generation SOCs. Prior to ArcSight Fabian was with CA for 3 years in the role of Principal Architect. Fabian is a frequent speaker at conferences and is CISSP certified. He holds a masters degree in Physics from Paderborn University.

more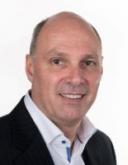 Ron Peeters, Managing Director EMEA, Synack
Ron Peeters is a seasoned IT industry executive with more than 30 years experience in IT working for an array of advanced technology companies around the world. As Managing Director, he is responsible for the Europe, Middle East and Africa region for Silicon Valley based Synack, Inc., a rapidly emerging market leader in offensive security testing and controlled crowdsourced... ethical hacking. Ron is a Dutch National with a MBA from Case Western Reserve University in High Tech Marketing. more
Islam Soliman, Presales Manager Middle East, Pulse Secure
Islam joined Pulse Secure in 2019 and is responsible for the presales activities in Middle East. He built up strong expertise at HP Networking and CADD Emirates before joining Pulse. He is specialized in Networking Security solutions at Pulse Secure bringing the Zero Trust Secure Access solutions to customers.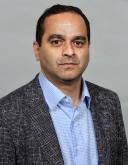 Ameya Talwalkar, Chief Product Officer, Cequence Security
Ameya is a co-founder and Chief Product Officer at Cequence Security, a company disrupting the application security space. Over the past five years, Ameya has helped several Fortune 500 companies secure their web, mobile and API applications from fraud and business logic abuse. Ameya has over 20 years of experience in Cyber Security in a variety of domains such... as crypto, PKI, Anti-malware and fraud. more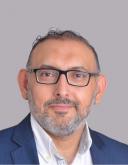 Ammar Enaya, Regional Manager Middle East/Turkey,Vectra AI
Amar Enaya leads Vectra's business in the Middle East and Mediterranean region and brings over 25 years of experience in consultative selling of networking and security solutions. Previously, he held the position of Regional Director MEMA at Hewlett Packard Enterprise and General Manager Middle East at Aruba Networks.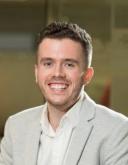 James Connolly, Expert in application of AI, Darktrace
James is an expert in the application of AI in cyber defense and has extensive experience in operational applications of AI to optimize clients' revenue and planning operations. In his role as Country Manager James is involved with technical delivery, business development and commercial leadership for Darktrace's UAE business operating out of Emirates Towers,... Dubai. Darktrace's award-winning technology is helping to protect a large number of organisations in the Middle East and globally in Government, Defense, Oil & Gas and Financial Services sectors, as well as catering to the SME market.
more
David Anumudu, CISSP,CSSLP,CISM, Solution Architect, Flashpoint
David Anumudu's IT career spans over 30 years working in a wide range of roles including software development, product management, scalability testing, application security and risk intelligence. David's role as a Solution Architect for Flashpoint involves working with both enterprise and public sector customers across EMEA to help them develop and drive their risk... intelligence activities, giving them unique insight in to a diverse landscape encompassing both cyber and physical threats. more
Dan Woods, VP Shape Intelligence Center, Shape Security
Dan Woods is the Vice President of the Shape Intelligence Center at Shape Security, a startup based in Silicon Valley. Shape protects over 1.6 billion internet users for the world's largest retailers, banks, airlines and government agencies. Shape has created a unique and effective platform to defend websites against new forms of attack that use AI at massive scales. Prior... to joining Shape, Woods served as Assistant Chief Special Agent of Special Investigations at the Arizona Attorney General's Office where he investigated computer crimes and complex fraud. Prior to that, he spent 20 years with local, state, and federal law enforcement and intelligence organizations, including the FBI as a special agent where he investigated cyber terrorism; and the CIA as a technical operations officer where he specialized in cyber operations. Woods holds a Bachelor of Science in Computer Systems Engineering from Arizona State University (1998), and was an Honorary Commander, United States Air Force, 56th Security Forces Squadron, at Luke Air Force Base west of Phoenix (2014-2016 more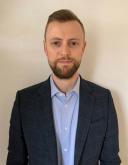 Andrew Barnard, Senior Sales Engineer, Shape Security
Andrew is a Senior Sales Engineer at Shape Security. Andrew works with global brands across EMEA to deploy Shape as a primary line of defence, preventing fraud and protecting against the most sophisticated impersonation attacks. Today the Shape Network protects over 1.7 billion accounts from account takeover and deflects over 45 million attacks per day. Andrew... has more than 12 years' experience working in the IT industry, with the most recent six years spent focusing on application web performance and security. Andrew is heavily involved in both the Shape Mobile SDK product and the Manual fraud product where he is collaborating with global banks and retailers to fight fraud. more
Rafay Ghani, Sales Manager, Middle East and India, AppGate
Rafay Ghani is the Territory manager for Appgate, responsible for the Appgate business in Middle East and SAARC Region. With 11+ years' experience of selling IT technology solutions, of which eight have been in the domain of IT Security solutions and services. Rafay's experience covers:
Fraud Prevention, Cyber Threat Intelligence, end point protection,

...

Mobile Application Security, Risk based Authentication, Transaction Fraud Protection, Enterprise Fraud and Risk Management.

Big Data Analytics.
Data Security and Privacy, Two Factor Authentication, email Security, Public Key Infrastructure (PKI), Encryption Solutions.
Software Defined Perimeter
more
Chris Cheyne, SOC Director, Si Consult
Chris Cheyne is the SOC Director and CTO for SI Consult, a global organisation empowering its clients with bespoke cybersecurity procedures and technology. Responsible for operating five Security Operation Centres across the UK, Middle East and India, Chris specializes in threat hunting and intelligence, endpoint detection and response, SOC monitoring, behavioural... analytics, EUBA, SIEM and more. With more than 12 years' experience in security operations and management services, his objective is to place the power of his SOC team into his clients' hands, and to provide complete visibility of security events and threats within their environments. Chris has been pivotal in building Si Consult's capabilities in Managed Security Services and has experience in delivering SOC detection and response services for household names across multiple sectors, including Finance, Insurance, Healthcare, Retail, Aviation and Education. With an industry-leading team of 150 analysts behind him, he ensures that clients receive the highest degree of protection against today's cyber threats. more
Feras Tappuni, Managing Director, Si Consult
Feras Tappuni is the CEO and founder of Si and is charged with responsibility for overseeing all the technical and financial aspects of the company. Feras has dedicated his life to cybersecurity and is driven by the desire to offer his clients the highest degree of protection against todays cyber threats. Founding the company in 2005, Feras has delivered complex security,... engineering and technology projects to prestigious clients across the UK and Middle East. With more than 20 years' experience in ELV systems from both a technical and security perspective, Feras also has specialist expertise in CCTV, Access Control and Blast Mitigation/Analysis. By combining the right technology, processes and people, Feras delivers a truly enterprise grade experience to his many prestigious clients across the UK and Middle East. Feras has a full honours degree in Engineering. more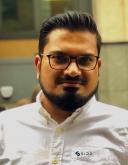 Faiz Shuja, CEO & Co-Founder, SIRP
Faiz has over sixteen years of experience in designing, implementing, and managing secure technology infrastructures. Has been involved in information security management, enterprise security operations, honeynets, threat intelligence, and forensics analysis. Currently Co-founder for SIRP. SIRP is a Risk-based Security Orchestration, Automation and Response (SOAR)... platform that fuses essential cybersecurity operations to enable a unified cyber response. Through a single integrated platform, it drives security visibility, so decisions can be better prioritized and response time is dramatically reduced. Faiz is also CEO of The Honeynet Project, a non-profit, all-volunteer organization dedicated to Honeynet research. The Honeynet Project's goal is to learn and raise awareness about the motives and tactics of the Black Hat community. more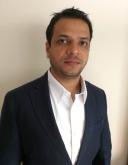 Rohit Sinha, Cyber Security Specialist, Zimperium
Rohit Sinha is a cybersecurity specialist and has worked in the industry for more than 10 years. He has spent this time working on a broad spectrum of security technologies and services from the design and implementation of secure DC architectures, to niche anti-malware solutions, to technical risk management. He has worked in organizations such as Dimension Data,... Paramount & Fujitsu as SME for cybersecurity. In his current role as Technical Lead with Zimperium Inc for the META region, Rohit is creating awareness in the region on the growing risks in mobile devices, corporate or consumer mobile applications, and more importantly on how to secure them. more
Rajiv Raghunarayan, Senior Vice President of Products and Marketing, Cyberinc
Rajiv serves as the Senior Vice President of Products and Marketing at Cyberinc and heads the product management, marketing, and strategic alliances functions. Rajiv has over two decades of experience in technology and marketing leadership positions at companies such as SentinelOne, FireEye and Cisco. His past experience includes areas of network security, email... security, endpoint security, network management and wan optimization. He holds a master's degree in software systems from Birla Institute of Technology, Pilani and an MBA from UC Berkeley's Haas School of Business. more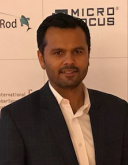 Syed Abid Ali, CCO & Co-Founder, PhishRod
Abid is a cybersecurity enthusiast and has overall 15 years of experience in cybersecurity and technology management. He is a technoprenuer and founded PhishRod as a platform to empower end users against phishing attacks. The platform has emerged as the fastest growing phishing defence solution across Middle East.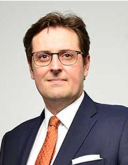 Matthew Platten, Anti-Fraud Solutions Consultant, Cyxtera
Matthew is a Certified Information Systems Security Professional (CISSP) and ISO27001 Lead Auditor with over 19 years of technology security experience in Middle East, South East Asia and Europe. As Appgate TFP Presale manager in Middle East, Matthew assists Governments, Financial institutions and Enterprises identify weaknesses in their current fraud prevention... strategies and creates solutions to fit their unique needs. He is an expert in Threat Landscape assessment, Email Security, Authentication, Transaction Analysis and penetration testing. more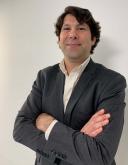 Marco Pereira, Head of Commercial Sales EMEA, BitSight
Marco Pereira is the Head of Commercial Sales for EMEA at BitSight, who helps companies make data-driven decisions to reduce cyber risk with the world's leading security ratings platform. With a MicroMasters in Cybersecurity from Rochester Institute of Technology, he's able to better understand the challenges most Cybersecurity and Risk professionals face and help... them to use risk-based metrics to prioritize investments in their security program so that they can make faster, more strategic cyber risk management decisions. more