Strategic Sponsors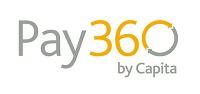 Pay360 by Capita is the largest independent PSP in the UK with offices in London, Bath and Greater Manchester. Operating in both the public and private sector, we service a wide array of clients ranging from government to Retail and in 2016, processed and managed over 225 million transactions valued at £9.5bn worth of payments.
Our 360 suite of products range from online, face to face and phone payments, to value added services which help merchants to better manage and optimise their Reporting and Risk management requirements.
In the last 24 months, we've made significant investments in both our new Advanced Payments and Optimize360 platforms in order to serve the complex, emerging needs of e- and m-commerce businesses.
We've been at the forefront of card security for over 12 years' achieving PCI Level 1 compliance in 2005 and PA-DSS compliance in 2009. We were was also amongst the first PSP's to release 3DSecure in 2005.
Pay360 by Capita is part of the Capita Software Services division and wider Capita Group.
---

Gemalto (Euronext NL0000400653 GTO) is the world leader in digital security, with 2014 annual revenues of €2.5 billion and blue-chip customers in over 180 countries.
Gemalto helps people trust one another in an increasingly connected digital world. Billions of people want better lifestyles, smarter living environments, and the freedom to communicate, shop, travel, bank, entertain and work – anytime, everywhere – in ways that are enjoyable and safe. In this fast moving mobile and digital environment, we enable companies and administrations to offer a wide range of trusted and convenient services by securing financial transactions, mobile services, public and private clouds, eHealthcare systems, access to eGovernment services, the Internet and internet-of-things and transport ticketing systems.
Gemalto's unique technology portfolio - from advanced cryptographic software embedded in a variety of familiar objects, to highly robust and scalable back-office platforms for authentication, encryption and digital credential management - is delivered by our world-class service teams. Our 14,000 employees operate out of 99 offices, 34 personalization and data centers, and 24 research and software development centers located in 46 countries.
---
Education Seminar Sponsors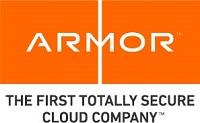 Armor is the first Totally Secure cloud company that protects customers' vital assets and helps prevent data breaches through managed multi-layer security for public and private clouds. The Armor team also applies extensive military cyber security experience for proactive threat detection, response and remediation. Forward-thinking organizations trust Armor for data security and compliance to stay ahead of cyber threats in the cloud. To learn more, visit
www.armor.com
or follow
@armor
.
---

Barclaycard, part of Barclays Bank PLC, is a leading global payment business that helps consumers, retailers and businesses to make and take payments flexibly, and to access short-term credit and point-of-sale finance. In 2015 we processed over £293bn in transactions globally. Barclaycard is a pioneer of new forms of payment and is at the forefront of developing viable contactless and mobile payment schemes for today and cutting-edge forms of payment for the future. We also partner with a wide range of organisations across the globe to offer their customers or members payment options and credit.
https://www.home.barclaycard/
We've an unrivalled reputation for delivering innovative and practical ways to help merchants fight fraud and reduce data security risks supported by an extensive range of educational and awareness initiatives. Examples include research into:
---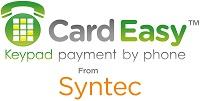 De-scope your contact centres from PCI DSS whilst enhancing the customer/agent experience
CardEasy is Syntec's proprietary DTMF solution for customer 'keypad payment by phone' and de-scopes your contact centre environment from PCI DSS controls, whilst ensuring your MOTO card payments and call recordings are PCI DSS compliant.
CardEasy is trusted by consumers, as it removes the need for them to read out their card numbers over the phone (which they really don't like). By asking them to enter their card numbers using the keypad of their own phone instead (Mid-call with the agent or via self-service Autopay), PCI monitoring and audit requirements for merchants' call centres are reduced to the bare minimum, as the sensitive card numbers no longer enter your call centre environment at all, cutting out compliance costs and hassle whilst improving customer service and trust. The agent/customer experience is not interrupted as the agent remains on the call throughout – no handoff to an awkward IVR system – and the system reduces average call times and reduces the mis-keying of card data too.
Flexible CardEasy deployment
CardEasy is supported by (and integrated with) the leading industry payment gateways and is designed to be universally quick and easy to implement.
It works either as a fully hosted managed service; partially premise-based (CPE); or entirely cloud-based, for larger enterprises and international use.
It is designed to be CRM and telephony agnostic – you can rely on our in-house advice and expertise, but CardEasy works with your existing telephony and back-office systems, there's no requirement to use ours.
Syntec – Integrated Contact Centre systems
Established as Syntec Telecom in 1998, Syntec's multiple switches and platforms are all owned and maintained by the company, as is our multi-channel cloud contact centre management software.
Syntec's suite of managed services for contact centres includes
SynPBX
hosted services;
AgentCall
, for web-based agent management, call distribution and IVR plus call diversion/disaster recovery; and
ResponseTrack
call tracking & analytics, with real-time ScreenView caller information display.
Syntec Limited.
www.syntec.co.uk
t. 020 7741 8000
e. info@syntec.co.uk
CardEasy video/demo:
http://www.syntec.co.uk/pci-dss-solutions/cardeasy/
---

Cryptomathic is one of the world's leading providers of security solutions to businesses across a wide range of industry sectors, including finance, smart card, digital rights management and government. With more 20 years' experience, Cryptomathic provides customers with systems for eBanking, PKI initiatives, card personalization, ePassport, card issuing and advanced key management utilizing best-of-breed security software and services. Cryptomathic prides itself on its strong technical expertise and unique market knowledge. Together with an established network of partners, Cryptomathic assists companies around the world with building security from requirement specification to implementation and delivery.
For further inforamtion please visit:
www.cryptomathic.com
---

PCI Pal is a suite of solutions designed to help run your customer contact operations in adherence with the Payment Card Industry Data Security Standard (PCI DSS). PCI Pal solutions have been developed for the contact centre market by a team of contact centre specialists. When it comes to PCI compliance, PCI Pal are pioneers in the customer contact space.
We have a long history of agent assisted and fully automated contact centre payment solutions. From our own experience we know how difficult and costly adhering to PCI compliance can be. Our aim is to make it as easy as possible for you to become compliant for all of your payment needs.
PCI compliance for any contact centre is a challenge, whether you have 20 staff or 2,000. We have developed a pragmatic approach to compliance which marries risk reduction with operational efficiency. As contact centre people, we believe strongly that the operational running of the contact centre must, above all else, be the priority. PCI compliance should be achieved to benefit operations using a risk reduction and cost model quantifiable to payments, which are ultimately what PCI compliance is there to protect.
We are able to integrate our truly cloud based offerings through a variety of methods making the transition to compliant payments simple and low risk. We cover a broad range of PCI environments with solutions across agent-assisted payments, automated payments, live agent outsourcing, call recording, and legacy data cleansing and protection.
---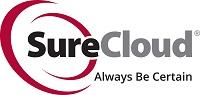 SureCloud provides Governance, Risk & Compliance (GRC) Applications and Cybersecurity Services that give our customers certainty – of risk management/compliance, of cybersecurity, of having answers today and tomorrow.
From
GDPR Compliance
to
Cybersecurity Solutions
- we exist to help CISOs, CIOs, risk and compliance leaders, legal teams and others answer critical questions:
Are we managing risk or is risk managing us?
Are we compliant?
Is our information technology secure?
Are we certain . . . today, tomorrow?
Our goal is that when the board, senior management, regulators and auditors ask these questions, our customers not only have readily available answers but "certainty of knowing." That's why our promise to our customers is "Always Be Certain."
Our strength emanates from the innovative Cloud-accessible SureCloud Platform, which is easy to install, easy to learn and easy to use, and comes with budget friendly pricing that dramatically reduces total cost of ownership. The SureCloud Platform simplifies complexity by creating a single source of truth.
Established in 2006, SureCloud has more than 400 customers throughout the UK and US from the Retail, Financial Services, Government and other sectors. Always Be Certain" is our Brand Promise. For more information visit
www.surecloud.com
---

TokenEx is an enterprise-class tokenization platform that offers virtually unlimited flexibility in how customers can access, store, and secure data. TokenEx extends flexibility by working with multiple data acceptance channels and by maintaining a processor-agnostic approach. Moreover, TokenEx is able to tokenize and secure almost any data type your company works with, including payment card data, personal information, PHI, and even unstructured data formats. TokenEx tokenization and encryption are recognized forms of pseudonymization for GDPR. With Tokenization- No Data, No Theft!

Learn more at TokenEx.com how tokenizing sensitive data sets reduces PCI compliance. With TokenEx, No Data, No Theft. Follow us on Twitter and LinkedIn.
---
Networking Sponsors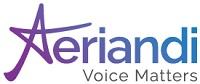 Aeriandi's comprehensive voice security solutions deliver complete protection from the start to the end of every call. Whether PCI DSS, MiFID II, Dodd Frank, FCA or other, compliance can be complicated and expensive to attain and maintain, which is where we can help.

Our award winning secure voice solutions are being used by large corporates with highly complex infrastructures. From call recording, archiving and PCI phone payments, to fraud detection and speech analytics, we've got you covered. Our 100% Software-as-a-Service solution delivers industry leading functionality and security, without the need to ever install anything on site.

Why Aeriandi?

We are proud to be the only hosted provider to process over £1 billion in payments per year. Delivered 100% via the cloud, means faster deployment at lower cost with less business disruption. Our cloud infrastructure means all of Aeriandi's solutions are fully scalable and flexible, which means they are easily adapted to the changing needs of your business.

Call Recording
Hosted call recording made simple. A single secure portal for your fixed-line and mobile call recordings

PCI Phone Payments
Provide an award winning customer experience while making compliance easy by stopping all payment card data from entering your environment

Call Archive
Secure your legacy call recordings in the only VISA Europe approved solution on the market today

Phone Fraud Detection
Protect your business against phone fraud throughout the entire call centre, in both live agent calls and IVR activity, improving customer experience and reducing fraud losses

Speech Analytics
Analyse customer calls in real-time, as well as batch, helping to structure interactions more meaningfully, improve agent performance and ensure that FCA objectives are met
If you would like more information please visit
www.aeriandi.com
or call 0845 108 0308
---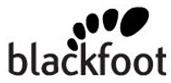 Blackfoot UK is an information risk, security and compliance specialist. We help our customers to protect their information and data, but ultimately their brands, reputations and financial health. Whilst our customers come from different industry sectors (retail, insurance, financial services), 80 per cent of our business is from personal referrals. Why is this?
We believe it's because:
We are specialists at what we do
We provide honest, independent advice in plain English
We have a no-nonsense approach to consultancy
We are specialists at what we do - We're experts in our field and we're committed to keeping it that way. Whether it's data security, privacy or the latest on malware, hacking or cybercrime threats, we've got the specialists to help guide your business response.
We provide honest, independent advice in plain English - Blackfoot is a private company, which means we're answerable to our customers and their interests, not external stock or stakeholders. We're here to do the best by your business. If you'd like our views on a particular product or solution, we'd be happy to help. But because we're independent, we don't recommend, resell or receive commission on third party solutions. Data security and privacy is not always straight-forward. Regulations evolve. Standards overlap. Cross-border cases are complex. We're well-versed with industry changes and can talk techie, but mostly we make things as simple as possible — and no simpler.
We have a no-nonsense approach to consultancy - With us, what you see is what you get. Our senior consultants work alongside customers throughout a project. We help you learn from your mistakes, but as experienced consultants with proven methodologies we also help you learn from other people's mistakes.
Time, resource and budget are finite — and we understand this. Our aim is to help you make the most intelligent use of your limited resources. We certainly won't recommend you spend £1,000 to protect £1. In fact, we typically save our customers 70 per cent on average on their compliance budgets per year.
This is all part of our no-nonsense approach, how we have earned our customers' trust and built up long-term relationships over the years.
---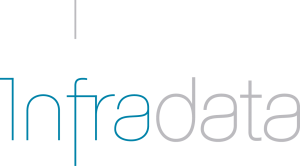 For more information, please visit: www.infradata.co.uk
---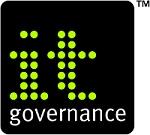 IT Governance
is a leading global provider of IT governance, risk management and compliance solutions, with a special focus on cyber resilience, data protection, the PCI DSS, ISO 27001 and cyber security.
Having worked with some of the top law firms in the country, we know how important data security is to law firms.
We also know how important it is to have experienced, practical consultants on hand to guide you through the process of getting cyber secure. Offering tools, training and consultancy services, we have the resources and experience to help you improve your data security and reach recognised industry standards.
Our comprehensive range of products and services, combined with flexible and cost-effective delivery options, provides a unique, integrated alternative to the traditional consultancy firm, publishing house, penetration tester or training provider. We pride ourselves on our ability to serve an international customer base and deliver a broad range of integrated, high-quality solutions globally, while meeting the real-world needs of today's organisations, directors and practitioners.
Having led ISO 27001 implementations since the inception of the Standard, our strong global cyber security presence gives us the knowledge and insight to provide valuable advice, tailored to meet any organisation's specific needs or budget. We have helped over 150 companies achieve ISO 27001 certification, proving their compliance with one of the world's most demanding management system standards.
Our
Protect-Comply-Thrive
approach is aimed at helping your organisation achieve resilience in the face of constant change.
Find out more:
www.itgovernance.co.uk
Contact us today
W:
www.itgovernance.co.uk
E:
servicecentre@itgovernance.co.uk
T: +44 (0) 845 070 1750
---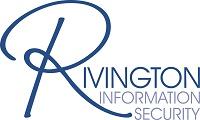 Rivington is a high calibre Information Security Consultancy and Managed Services provider.

We specialise in supporting our clients to ensure they have pragmatic, business driven solutions that enable secure delivery and reputational protection. As trusted advisors, we help organisations to understand the risks they face relating to technology and information, designing services tailored to their specific delivery needs.

Our holistic security services span strategy and policy, architecture and design, risk, compliance and audit (PCI DSS, ISO 27001 and GDPR), security awareness and training, vulnerability management, Identity and Access Management and CISO/DPO support.

Rivington's PCI Practice was established to provide our clients with pragmatic support at all stages of the PCI journey – whether you are looking to maintain PCI compliance, or are a merchant needing to embark on becoming compliant, we have a range of scalable services to meet your needs.

We assist merchants of all levels by providing:
PCI compliance strategy
QSA Audit
ROC – Report on Compliance
SAQ – Self Assessment Questionnaire support
Quarterly vulnerability scanning
Penetration testing
Compliance advice and guidance

Why use Rivington for your PCI support?

Our consultants are experienced in running Information Security and PCI environments, and bring a depth of knowledge across IT and Information Security enabling them to consider PCI requirements from a wider business perspective.
We never view compliance as a tick box exercise, but rather a vital step towards a mature security posture. Extra value can also be gained from PCI activities by mapping them to ISMS's such as GDPR and ISO27001 where required.
The Rivington approach means that we take time to understand your business and focus on providing best fit solutions that will enable you to operate with real assurance, making us perfectly placed to be the trusted advisor that you need.

For further information please visit: www.rivingtoninformationsecurity.com
---

Silver Lining is a professional IT and telecoms provider offering the very best in business IT, telecommunications, data and mobile solutions. Whether it's business broadband, telephone systems, IT infrastructure, mobiles, or just a memorable phone number – we're here to help.
After years of listening to customers' communication challenges and having worked for a variety of tier-one industry partners, the founding team here at Silver Lining realised that shopping around for suppliers is a hassle. UK businesses would rather source their IT and telecommunication solutions through a single vendor that tracks down the best deals so they don't have to. Fortunately, that's exactly what we do. We call it "convergence"!
We've assembled a team of experts from across the entire communications spectrum, from handsets to hosting and everything in between. We provide show-stopping solutions through our team of Splicecom, Avaya, Cisco, Microsoft, HP, VMware, Citrix, and mobile app specialists. Our combined knowledge, innovation and expertise have led to contracts with household names.
Recently, we have been recognised for our achievement in the PCI compliance field with a prestigious Innovation of the Year award. We have worked to build a DTMF masking solution to de-scope the contact centre and bring complete security to telephone card payment services. The launch of our fourth-generation cloud platform RevolutionCloud has granted us the opportunity to build a PCI compliance solution based entirely within the cloud.
We understand every business is different ­ one size definitely doesn't fit all. That's why we'll work with you to understand exactly what you need, then build and implement the solution that's right for your business. Our unified communications services can offer you improved efficiency, reduced running costs and the flexibility to easily upgrade as your business grows. There's no off-the-shelf solutions here ­ we think outside the box!
---