Simon Beeching, Director, Syntec
Simon Beeching is Business Development Director of Syntec, the UK's leading 'integrated contact centre systems' specialists and the service provider behind CardEasy 'keypad payment by phone' PCI DSS solutions for contact centres & call recordings. After studying Modern Languages at Oxford University and Business Management at INSEAD in France, Simon spent... the earlier part of his career 'client-side' as Managing Director of three leading travel companies including at Thomson Holidays, so he has in-depth experience of the challenges facing merchants and call centre management from a practitioner's perspective. Simon became a Director of Syntec in 2011 and is also Chairman of a travel sector e-learning company. more
Bruna Bonomi, Programme Delivery Director, Metropolis Group
Bruna Bonomi is the Programme Delivery Director for Metropolis Group. In her role, Bruna is responsible for the set-up and delivery of the GDPR programme. Bruna is a highly accomplished Head of Projects/Programme Delivery Director, delivering multi-million pound complex transformation change programmes and projects. She has a proven track record... of delivering technology programmes and is a strong leader and mentor, building high-performing teams and managing global matrix IT teams and third parties. Bruna has previously worked for Informa, Transport for London, Smith Consulting Group and Universal Music Group. more
Manoj Bhati, Pre-Sales Consultant, Gemalto
Manoj has been with Gemalto, formally SafeNet for over 12 years. He has a strong technical background across the entire Enterprise and Cybersecurity portfolio and has worked on many customer deployments across our key customers.
Paul Brennecker, Principal QSA, SRM
Paul is Principal QSA within SRM and was one of the founders of the PCI service we offer today. Paul joined SRM in March 2008 from Barclaycard, where he was the PCI Compliance Manager. In his tenure at Barclaycard, Paul worked extensively with the card schemes and major retailers overseeing data breach investigations and compromises and was extensively involved with... the European PCI education program. Paul is a regular key-note speaker at industry security forums, having presented at PCI London, the European PCI conference and the 'Cybercrime' events. Due to his substantial network of colleagues and contacts, Paul is a well-known and highly respected consultant, recognised for his approachable manner and depth of knowledge.
As Principal Security Consultant and Lead QSA with Security Risk Management, Paul's main area of focus lies with payment security and PCI DSS compliance. He is currently engaged with several high-profile organisations, assisting them with their compliance programmes and conducting assessments. Paul is also experienced in managing information security data breaches and forms part of the SRM PCI council approved forensic investigations team (PFI). more
Michael Christodoulides, VP, Payment Security Product, Barclaycard
Michael Christodoulides has over 10 years of subject matter expertise in the field of payment card industry security together with wider experience across a range of information security disciplines. Michael represents Barclaycard as a Board of Advisor to the PCI SSC, is Co-chair of the PCI SSC Small Merchant Taskforce and also a PCI SSC licensed Internal Security... Assessor. In other words, Michael is passionate about maintaining the security and consumer trust in the payments eco-system and with card payments overtaking cash in the UK as the preferred method of payment there is a great deal to be passionate about. Michael is a proud winner of the Barclaycard Champions Award for Service and Excellence, not once but twice! more
Jon Forrow, Chief Information Security Officer, Mapfre Abraxas
Jon Forrow is the Chief Information Security Officer of insurance firm Mapfre Abraxas. He has experience of leading successful teams of network and security analysts and a strong background in PCI DSS and payment security, having previously worked as a Security Operations Manager and Technical Services Manager for PrePay Solutions. Jon has over 20 years... of experience working in IT and holds the CISM certification. more
Crispin Edwards, VP, Barclaycard
Crispin Edwards is a Principal Consultant for Barclaycard Payment Solutions. Crispin is an experienced payment acceptance implementation professional and former Qualified Security Assessor (QSA) with over 15 years' experience in helping merchants securely take electronic payments. Specialising in eCommerce and Card Not Present payment integrations as part of Barclaycard's... omnichannel Smartpay solution, his subject matter expertise is in fraud protection solutions, including 3-D Secure, CV2/AVS and 3rd party providers' solutions. With a passion for IT and the ongoing fight against fraud, Crispin believes this is an exciting time for the PCI as the European Council's new Payment Services Directive shapes tomorrow's solutions to drive down fraud rates. more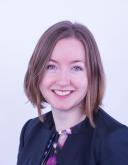 Anne Godbold, Compliance and Regulatory Change Specialist, Accenture
Anne Godbold specialises in Compliance and Regulatory Change management at Accenture. She focuses on providing solutions including strategic design to technology implementation to her clients. Anne takes a keen interest in how new technology capabilities and innovations across AI, analytics and blockchain can support her clients as well as the corresponding risks... that they can pose organisations. Anne's most recent experience includes partnering with a RegTech to test and deploy globally an innovative financial crime surveillance solution at a leading financial services organisation. Anne has previously been seconded to the Financial Conduct Authority working within the Financial Crime Specialist Supervision team. Anne's research paper titled "Ethical Innovation in Finance" was recognised by the head of the IMF, Christine Lagarde, at the 2015 award of the Robin Cosgrove Prize for Ethics in Finance. Prior to joining Accenture, Anne worked as a Forensic Accountant where she undertook numerous regulatory and compliance assignments including a S.166 Skilled Persons review. She is a Chartered Accountant (ACA), a Certified Fraud Examiner (CFE) and holds the Diploma in Investment Compliance (MCSI). more
John Greenwood, Consultant, Pay360 by Capita
John Greenwood is a passionate speaker on customer contact compliance and leads Capita Pay360's new COMPLY proposition. Pay30 COMPLY is being launched specifically to help public and private sector entities take a more wholistic and long-term view of meeting their payments compliance obligations, reducing the time, cost and effort of maintaining PCI DSS compliance.... John is a passionate about technology selection being driven by a full set of business requirements that puts the customer front and centre of the decision-making process and fully considers digital transformation in the context of an overall customer contact compliance strategy. Having spent much of his working life helping global brands embrace the telephone to help find, get, keep and develop customers, his last 7 years have been spent helping organisations think through their approach to meeting their payments and personal data compliance obligations within their customer contact centre operations. Between 2012 and 2014 John led the implementation of the world's first PCI DSS compliance project to take a large international contact centre estate out of scope, whilst retaining compliant access to the legacy call recording files. Following that award-winning project for Shop Direct and advising on more than twenty successful scope reduction projects in the customer contact centre environment using different technology vendors, John has been the leading contributor to drafting the new secure telephone payment guidelines for the PCI Standards Security Council, due to be published globally later this year. As a leading thinker in securing telephone payments, John has worked closely with leading brands, their acquirers, legal advisors and the compliance assessor community to help Pay360 develop the their new COMPLY proposition. He has a deep understanding of how organisations can begin to approach their payments and personal data compliance obligations whilst achieving the right balance between risk, customer experience and cost. more
Sarah Harvie, Head of Information Security, Merlin Entertainments
Sarah Harvie is the Head of Information Security at Merlin Entertainments. Sarah is a delivery-focused and proactive information security professional, with a wide range of experience that includes physical and personnel security and risk management supporting an enterprise security model. She has experience in delivering effective governance and information... risk management in challenging projects, developing third party supplier assurance for protecting information and assets in the supply chain. Sarah is a co-founder of the Women's Security Society, the objective of which is to create an inspiring networking forum for women working in the security industry. Sarah has worked for PCubed, BAE Systems and London 2012. She has a Master's degree in Criminology from the University of Leicester. more
Nicholas Howard, Head of Information Security, First Rate Exchange Services
Nick Howard is the Head of Information Security at First Rate Exchange Services. Nick was hired in August 2017 in order to oversee the implementation of PCI DSS, GDPR and ISO 27001. Nick was previously a Cyber Security IT Project Manager at Worldpay, where he completed an information security review throughout all major business... units within the organisation to identify critical security improvements and to inform the strategic security projects roadmap. Prior to this, Nick worked in IT for the Royal Air Force for eight years, holding various roles including Global IT Operations Manager, Senior IT Team Manager, and IT Programme Manager. Nick has extensive experience as a professional engineer and commercial experience managing and leading large teams on both UK and worldwide operations. more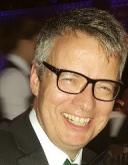 William James, Head of Payments Team, Addleshaw Goddard
William is a Partner based in the corporate/commercial division. He specialises in payments and leads the firms' payments team. William is recognised as a payments specialist in Chambers with clients commenting that he has a "genuine proactive interest in the payments space". He has... advised on some of the most significant payment transactions and innovations in the UK over the last ten years and regularly works for banks, technology companies and payments processors on a wide variety of corporate and commercial transactions including mergers and acquisitions (M&A), partnerships, joint ventures and commercial arrangements. His experience includes the joint venturing and disposal of HSBC's payment processing business to Global Payments. He has advised two high-street banks on their payment processing arrangements and ongoing relationship with their processors. He has spent time in-house with a major UK card issuer and was involved in the first implementation of a mobile payment device in the UK. More recently he has assisted on the legal implementation of digital mobile payments for a major UK bank with various technology and payment network providers. He has significant expertise in the card affinity space and has advised in relation to various card affinity and loyalty schemes for banks working with large UK retailers. Recent M&A transactions have included the acquisition of the peer to peer encryption business owned by Logic Group for Barclays, and the disposal of Smart Card Software Ltd to Rambus Inc. He has also done regular work for a US technology companies in relation to payment technology.
more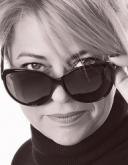 Neira Jones, Independent Advisor & International Speaker
More than 20 years in financial services and technology made Neira believe in change through innovation & partnerships. She is regularly invited to advise organisations of all sizes on payments, fintech, regtech, cybercrime, information security, regulations (e.g. PSD2, GDPR, AML) and digital innovation. She always strive to demystify the hype surrounding current... issues and also enjoys her work as an expert witness. She likes engaging on social media and regularly addresses global audiences as a keynote speaker or chair person. She is a Non-Executive Director for Nasdaq listed cyber security firm Cognosec and payments innovator Comcarde. She also chairs the Advisory Board for mobile innovator Ensygnia and is a partner for the international Global Cyber Alliance. She is an Advisor and Ambassador for the Emerging Payments Association and is on the Thomsons Reuters UK's top 30 social influencers in risk, compliance and regtech #TRRiskUK30 2017, on the Jax Finance Top 20 Social Influencers in Fintech 2017, the Richtopia Top 100 Blockchain Insiders List and the Innotribe Femtech Leaders List. Tripwire nominated her "Top Influencer in Security To Follow on Twitter" in January 2015, CEOWorld Magazine nominated her Top Chief Security Officer to Follow on Twitter in April 2014, she is the Merchant Payments Ecosystem Acquiring Personality of the Year 2013, the SC Magazine Information Security Person of the Year 2012 and is an InfoSecurity Europe Hall of Fame alumni since 2011, as well as being voted to the Top 10 Most Influential People in Information Security by SC Magazine & ISC2 in 2010. She has previously served on the PCI SSC Board of Advisors for four years, is a Fellow of the British Computer Society and worked for Barclaycard, Santander, Abbey National, Oracle Corp. and Unisys. more
Kurt Hagerman, Chief Information Security Officer, Armor
As chief information security officer (CISO) for Armor, Kurt Hagerman is responsible for all aspects of security and compliance for both corporate and customer facing products. He is accountable for helping the company attain ISO, PCI, HIPAA and other certifications, which allow Armor customers to more easily achieve the necessary compliances for their own businesses.
David Mason, Senior Risk Manager, BGL Group
David Mason is an experienced senior executive with expertise in managing risk, governance, legal, commercial & operational functions, designing systems & processes & creating business efficiencies. David is currently a Senior Risk Manager at BGL Group, a leading digital distributor of insurance and household financial services. Prior to this,... David has worked as a freelance consultant for clients and as Head of Risk & Compliance at the Post Office, where he established a risk management framework across the business, including business continuity & disaster recovery policies and aligning requirements laid out in the UK corporate governance code. David has extensive experience in business planning and developing risk management strategies and influencing stakeholders up to Board level to achieve and exceed business expectations. more
John Noltensmeyer, Privacy and Compliance Solutions Architect, TokenEx
John Noltensmeyer is an information security and privacy professional with over 20 years of experience in information technology. John is a Certified Information Systems Security Professional (CISSP), Certified Information Privacy Professional/Europe (CIPP/E), Certified Information Privacy Manager (CIPM), and a PCI Internal Security Assessor (ISA) with extensive knowledge... of security tools, best practices and related technologies. Prior to joining TokenEx, John worked for BAE Systems as a Senior Principal Software Engineer architecting and developing web applications for the United States Intelligence Community and as the technical lead for the IT Security Team at the International Trade Administration (ITA), United States Department of Commerce (USDOC). John has also worked as an IT Security Analyst for Centre Solutions, a business unit of Zurich Financial Services, and as a Systems Planner for American Century Investments. more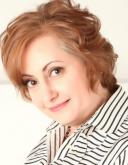 Ninva Ponsonby, Former Group Head of Technology Compliance, OCS Group
Ninva is the Former Group Head of Technology Compliance for OCS Group. Ninva's role was as the internal information security compliance implementer, consultant, risk assessor and auditor. She has 16 years of consulting experience in the information security and compliance industry, having assisted multiple clients with... their compliance journeys. Her objectives at the organisation were to help the business gain a greater share of the facilities management market, reduce the risk of OCS being a victim to criminals and hackers and to protect OCS Group from compliance-related fines and damages. more
Geoff Smith, Head of IT, The Works Stores
Geoff Smith is the Head of IT at The Works Stores. He is an experienced Head of IT, originally from a network infrastructure background. He has over 25 years of experience in IT, and also has management experience covering application development and operations. Geoff is in charge of IT, including PCI DSS compliance,... for The Works' 450 stores. more
Tony Smith, Director of Sales, EMEA, PCI Pal
Tony's experience in customer management and IT spans over 25 years – years that have been shaped by rapid change, the rise of digital channels, the emergence of cloud computing and a re-writing of the rules for customer engagement in an increasing and diversely regulated environment. Tony's career has tracked these developments and brought him to... PCI Pal in November 2016, where he is the Sales Director for EMEA. PCI Pal is a suite of solutions designed to help run your customer contact operations in adherence with the Payment Card Industry Data Security Standard (PCI DSS). PCI Pal solutions have been developed for the contact centre market by a team of contact centre specialists. Before joining PCI Pal Tony excelled in a number of business development roles with market leading organisations including BT Global Services and Dimension Data , where he delivered cloud-based contact centre solutions for leading players in the public and private sector. Tony specialises in helping organisations achieve their customer engagement ambitions by deploying innovative technologies that extend the art of the possible. more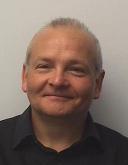 David Porter, Head of Innovation, Security and Privacy Division, Bank of England
David Porter has over 25 years of experience in computer security and risk management. Originally an artificial intelligence researcher, he has worked in fraud and money laundering detection, information security, incident response, accident investigation and threat intelligence. At the Bank of England he worked on the development... of the CBEST security assurance framework and is now responsible for security innovation. David holds an MSc in Advanced Methods in Computer Science and is a Certified Fraud Examiner and Certified Information Security Manager. His book contributions include Analysis for Knowledge-Based Systems, A Practitioner's Guide to International Money Laundering Law and Regulation, Corporate Fraud and Handbook of Research on Information Security. more
Rob Stubbs, Director of Sales, EMEA, Cryptomathic
Rob Stubbs is an experienced professional within the global cybersecurity industry. He has over 17 years of experience in cybersecurity, spanning both the commercial and defence sectors, with a particular focus on cryptography, key management and encryption of data at rest and in motion. Rob has participated in technical working groups for the UK Crypto Developers... Forum and Common Criteria Users Forum, and has significant experience with the FIPS, Common Criteria and PCI product certification schemes, as well as with UK, US and NATO assurance schemes for the protection of classified information up to TOP SECRET.
Starting his career with a hi-tech start-up in 1984, Rob has held Director-level roles in engineering, product management, operations and sales & marketing. Having previously worked for two of the leading hardware security module (HSM) vendors, he is currently Sales Director at Cryptomathic, a software security company headquartered in Denmark that specialises in mission-critical security solutions for the banking and financial industry. Based at their Cambridge, UK office, Rob's responsibility includes major clients across Europe, Middle East, Africa and SE Asia. more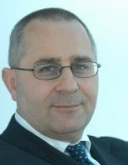 Graham Thompson, VP Sales & Marketing, DataDivider Inc
Graham brings over 30 years of sales and marketing experience much of this in early technology startups. Graham leads the charge in DataDivider's sales and marketing effort embracing the early adopters of DataDivider's innovative solutions. For the past 15 years Graham has focused his career in early stage startups tackling compliance for both PCI DSS and Sarbanes... Oxley (SOX). At DataDivider he has helped the company transition from PCI DSS into managing Privacy Data for both GDPR (General Data Protection Regulation) and HIPAA (Health Insurance Portability & Accountability Act). Graham has been an active speaker throughout his career which has not only focused on compliance but on data management too. This combination gives great insight on how businesses manage privacy data today and the opportunities for managing this data in the future. Many of the startups Graham initiated continue to thrive today including Semafone, ClusterSeven and Gaine Solutions. Other companies were acquired where their products still generate considerable revenues including Rochade now at ASG and MDM at Informatica. more
James Turrell, Business Information Security Manager, John Lewis Partnership
James Turrell is a Business Information Security Manager for the John Lewis Partnership. James is an experienced information security professional and has excellent technical knowledge in both Cloud and time honoured technologies. A depth of knowledge in Data Privacy, IT governance, compliance and risk management. Prior to working at John Lewis, James has held roles... at Aquent, Siemens and the BBC. James has a post-graduate diploma focused on technology management, complimenting a strong business understanding. James is an accredited PCI Internal Security Assessor, CISSP and CCSP. more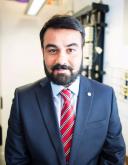 Sandip Zala, Director of Information Technology, Bulgari Hotels
Sandip is the Director of Information Technology for Bulgari Hotels, responsible for driving and developing the IT strategy of the hotel chain in London. He ensures that the hotel is technologically advanced and efficient with all matters relating to hospitality information security. Prior to this, Sandip held the role of Executive... IT Manager at COMO Hotels and Resorts, where he was responsible for IT operations for integration and development activities, and Information Systems Manager for Andaz-Hyatt Hotels. Sandip has sixteen years of experience in IT systems management and project delivery for multisite hotels and restaurant corporations. more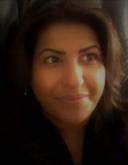 Dilshad Hussain, CEO Universal Data Protection
Dilshad has implemented data compliance for Telco, Financial Services, Public sectors and many other organisations dating back 20+ years. She is an expert in compliance implementation from audits to staff training. She... understands the importance of building data governance to help improve and maintain its quality for organisations and 3rd parties. more