Principal Sponsor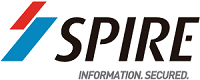 Spire Solutions is the region's leading distributor of information security solutions and services. The company has exclusive distribution agreements with the world's best-known security vendors. The key to Spire's success is in bringing niche solutions to the market that do not create one problem while solving others. The company works with a selective range of technology partners, while leveraging its channel partnerships to help organisations build and maintain a secure, compliant and more confident operation.

Spire further provides an array of services that include governance, risk and compliance, malware audits, threat hunting, breach readiness assessment, vulnerability assessment, penetration testing, web application security testing, security design and architecture review, and security operational support. Additionally, Spire provides training and education on the use of its hardware and software solutions.
Spire's strategic focus is to continue to anticipate and identify the challenges faced by organisations, and proactively provide effective solutions to help to improve security while optimising resource utilisation.
---
Strategic Sponsors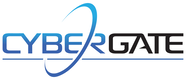 For further information, please visit: www.cybergate.tech
---

From the start, the Fortinet vision has been to deliver broad, truly integrated, high-performance security across the IT infrastructure.

We provide top-rated network and content security, as well as secure access products that share intelligence and work together to form a cooperative fabric. Our unique security fabric combines Security Processors, an intuitive operating system, and applied threat intelligence to give you proven security, exceptional performance, and better visibility and control--while providing easier administration.

Our flagship enterprise firewall platform, FortiGate, is available in a wide range of sizes and form factors to fit any environment, and provides a broad array of next generation security and networking functions. Complementary products can be deployed with a FortiGate to enable a simplified, end-to-end security infrastructure covering:
Network security
Data center security (physical and virtual) Cloud security Secure (wired and wireless) access Infrastructure (switching and routing) security Content security Endpoint security Application Security Our market position and solution effectiveness have been widely validated by industry analysts, independent testing labs, business organizations, and media outlets worldwide. We are proud to count the majority of Fortune 500 companies among our satisfied customers.

Fortinet is headquartered in Sunnyvale, California, with offices around the globe. Founded in 2000 by Ken Xie, the visionary founder and former president and CEO of NetScreen, Fortinet is led by a strong management team with deep experience in networking and security.
---

Help AG provides leading enterprise businesses and government organizations across the Middle East with tailored Cyber Security Assurance services and solutions that addresses the most diverse and complex requirements. Founded in Germany in 1995, we have been present in the Middle East since 2004 and have firmly established ourselves as the region's leading cyber security advisor.

Our Cyber Security Analysis Division offers essential security services which are imperative to uncovering security vulnerabilities that would otherwise go unnoticed. We offer extensive technical expertise in delivering Penetration Test, Detailed Web Assessment, Mobile Application Hacking, Social Engineering, and Source Code Review services, to guide our customers' security investments so that they can best secure their information, data, and assets.

Help AG's offering for Information Security Governance and Compliance is based on our unique Governance & Assurance Framework, which ensures that information security follows a risk based and information centric approach, to meet an organization's specific needs and compliance requirements.

Our Cyber Security Operations Centre (CSOC) which is staffed by top-level security analysts; offers monitoring, analysis and interpretation of security events occurring within your infrastructure 24 hours a day and 7 days a week. Help AG Managed Security Services (MSS) is designed to detect, analyze and respond about security threats, malicious, abnormal and unauthorized behavior as well as anomalies and deviations in trends and baselines specific to your organization.

Help AG's Incident Response service allows you to recognize an incident, evaluate the associated risks, and determine the most effective approach to remediate the incident. Our approach to incident response enables you to position your organization a step ahead of any incident.

We value our customers' privacy and although local data collection is a must, we handle this in the most secure way possible by our unique service offering which ensures that data does not leave the customer's environment.
---

Micro Focus is a global software company with 40 years of experience in delivering and supporting enterprise software solutions that help customers innovate faster with lower risk. Our portfolio enables our 20,000 customers to build, operate, and secure the applications and IT systems that meet the challenges of change. We are a global software company, committed to enabling customers to both embrace the latest technologies and maximize the value of their existing IT investments.
---

For further information, please visit: https://www.paladion.net/
---

Recorded Future delivers the only complete threat intelligence solution powered by patented machine learning to lower risk. We empower organizations to reveal unknown threats before they impact business, and enable teams to respond to alerts 10 times faster. To supercharge the efforts of security teams, our technology automatically collects and analyzes intelligence from technical, open, and dark web sources and aggregates customer-proprietary data. Recorded Future delivers more context than threat feeds, updates in real time so intelligence stays relevant, and centralizes information ready for human analysis, collaboration, and integration with security technologies. 91 percent of the Fortune 100 use Recorded Future.
www.recordedfuture.com/​​​​​​​
---
Education Seminar Sponsors

ManageEngine simplifies IT management with affordable software that offers the ease of use SMBs need and the powerful features the largest enterprises demand. More than 90,000 companies around the world - including three of every five Fortune 500 companies - trust our products to manage their networks and data centers, business applications, and IT services and security.
At the show, ManageEngine will showcase: Log Analysis, IT Security & Compliance, Network Performance Management & Monitoring, Integrated IT Management, Help Desk & Desktop Management - ITSM, Active Directory Management & Auditing, Server & Application Performance Management.
For more information please visit:
www.manageengine.com
---

PGI is a specialist British cyber security company. It is currently providing cyber security services to clients across the Middle East to fill critical capability gaps and address the human, physical and digital vulnerabilities that cyber criminals exploit.
PGI's sixty strong team of full-time cyber security specialists are qualified to the highest national and international standards, and selected from relevant backgrounds including government, law enforcement and multinational corporations. Our independence and expertise in cyber threats and technologies allows us to deliver affordable services based on clients' actual needs and budgets.
PGI's services include:
Fully accredited and certified penetration and red team testing services to evaluate systems, policies and people.
Monitoring and incident response through PGI's security operations centre to detect and respond to breaches to reduce damage and cost.
Supply chain security through PGI's Cyber Essentials portal which is used by large companies as a practical and low-cost way to understand and improve their supply chain's cyber security.
Consultancy to develop cost effective organisational strategies, investment plans, and information security management systems to achieve accreditations such as ISO27001, ITIL, GPG13, and PCI:DSS.
Cyber Training to increase the numbers of skilled cyber professionals and improve organisations' cyber security culture. PGI's purpose built Cyber Academy is capable of training up to 140 students at a time on state of the art immersive training ranges offering each student a powerful and realistic environment of up to 90 computers to learn on. PGI's leadership and technical training courses for IT staff are certified by the UK government under its CESG Certified Training (CCT) ™ scheme and its Cyber Specialist training develops cyber security professionals through advanced, internationally-recognised qualifications such as CISSP and QSTM.
---

SABSA, the world's leading free-use and open-source Security Architecture development, management method and framework is changing the Enterprise Architecture landscape.
With SABSA Chartered Security Architects in over 50 countries around the world, SABSA is transforming Information Security, Risk Management, and even Compliance & Audit, into 'Centres of Business Enablement'.
SABSA does not start with technical matters but focuses on the creation of models and frameworks to enable business opportunities while remaining within the risk appetite of real stakeholders, establishing real traceability from business requirements to solutions.
SABSAcourses are the foremost global provider of Accredited SABSA Training, with training locations spanning Europe, The Middle East, Africa, North America and India. Our diverse range of training and consulting options allow for an Enterprise Security Architecture solution for organisations of all sizes and levels of maturity.
---

Thales e-Security is the leader in advanced data security solutions and services, delivering trust wherever information is created, shared or stored. We ensure that company and government data is secure and trusted in any environment - on premise, in the cloud, in data centers and in big data environments - without sacrificing business agility. Security doesn't just reduce risk, it's an enabler of the digital initiatives that now permeate our daily lives - digital money, e-identities, healthcare, connected cars and with the internet of things (IoT) even household devices.
Thales provides everything an organization needs to protect and manage its data, identities and intellectual property and meet regulatory compliance - through encryption, advanced key management, tokenization, privileged user control and meeting the highest standards of certification for high assurance solutions. Security professionals around the globe rely on Thales to confidently accelerate their organization's digital transformation. Thales e-Security is part of Thales Group.
www.thalesesecurity.com
---

ThreatMetrix®, A LexisNexis® Risk Solutions Company, empowers the global economy to grow profitably and securely without compromise. With deep insight into 1.4 billion anonymized digital identities, ThreatMetrix ID delivers the intelligence behind 110 million daily authentication and trust decisions, to differentiate legitimate customers from fraudsters in real time. To learn more visit
www.threatmetrix.com
.
---