Strategic Sponsor

At Cloudflare, our mission is to help build a better Internet. Cloudflare's global cloud platform delivers a broad range of network services with integrated, purpose-built products to enterprises, making them more secure, enhancing the performance of their business-critical applications and eliminating the cost and complexity of managing individual network hardware. Cloudflare protects entire corporate networks, helps customers build Internet-scale applications efficiently, accelerate any website or Internet application, ward off DDoS attacks, and can help you on your journey to Zero Trust.
Internet properties powered by Cloudflare have all web traffic routed through its intelligent global network with data centers in over 270 cities, which gets smarter with every request. As a result, customers like Allianz and Thomson Reuters and many more, are seeing significant improvements in performance, reliability and a decrease in attacks.
---

Proofpoint, Inc. (NASDAQ: PFPT) is a leading cybersecurity and compliance company that protects organizations' greatest assets and biggest risks: their people. With an integrated suite of cloud-based solutions, Proofpoint helps companies around the world stop targeted threats, safeguard their data, and make their users more resilient against cyber attacks. Leading organizations of all sizes, including more than half of the Fortune 1000, rely on Proofpoint for people-centric security and compliance solutions that mitigate their most critical risks across email, the cloud, social media, and the web. More information is available at www.proofpoint.com.
---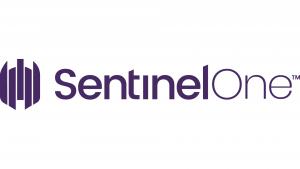 SentinelOne's cybersecurity solution encompasses AI-powered prevention, detection, response and hunting across endpoints, containers, cloud workloads, and IoT devices in a single autonomous platform.
---
Education Seminar Sponsor

CrowdStrike, a global cybersecurity leader, is redefining security for the cloud era with an endpoint protection platform built from the ground up to stop breaches. The CrowdStrike Falcon platform's single lightweight-agent architecture leverages cloud-scale artificial intelligence (AI) and offers real-time protection and visibility across the enterprise, preventing attacks on endpoints on or off the network. Powered by the proprietary CrowdStrike Threat Graph, CrowdStrike Falcon correlates over 5 billions endpoint-related events per week in real time from across the globe, fueling one of the world's most advanced data platforms for security.
With CrowdStrike, customers benefit from better protection, better performance and immediate time-to-value delivered by the cloud-native Falcon platform.
There's only one thing to remember about CrowdStrike: We stop breaches.
Learn more: https://www.crowdstrike.com/
---

Netskope, a global cybersecurity leader, is redefining cloud, data, and network security to help organizations apply zero trust principles to protect data. Fast and easy to use, the Netskope platform provides optimized access and zero trust security for people, devices, and data anywhere they go. Netskope helps customers reduce risk, accelerate performance, and get unrivaled visibility into any cloud, web, and private application activity. Thousands of customers, including more than 25 of the Fortune 100, trust Netskope and its powerful NewEdge network to address evolving threats, new risks, technology shifts, organizational and network changes, and new regulatory requirements. Learn how Netskope helps customers be ready for anything on their SASE journey, visit netskope.com.
---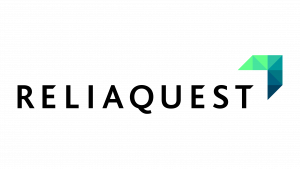 ReliaQuest, a global leader in cybersecurity, helps organizations achieve consistent security outcomes. ReliaQuest GreyMatter is a SaaS-based, unified threat detection, investigation and response platform aimed at reducing security complexity. Enhanced threat detection speeds response by force multiplying teams with curated integration and automation applied across the security operations process. Hundreds of security leaders trust ReliaQuest to deliver Open XDR outcomes--driving greater efficacy, efficiency and resilience, giving them the confidence to proactively advise on and manage risk for the business. ReliaQuest is a private company headquartered in Tampa, Fla., with five global locations. For more information, visit www.reliaquest.com.
---

Recorded Future is the world's largest provider of intelligence for enterprise security. By combining persistent and pervasive automated data collection and analytics with human analysis, Recorded Future delivers intelligence that is timely, accurate, and actionable. In a world of ever-increasing chaos and uncertainty, Recorded Future empowers organisations with the visibility they need to identify and detect threats faster; take proactive action to disrupt adversaries; and protect their people, systems, and assets, so business can be conducted with confidence. Recorded Future is trusted by more than 1,000 businesses and government organisations around the world. Learn more at recordedfuture.com.
---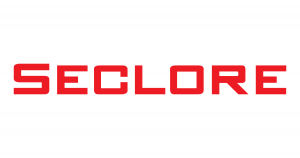 Seclore is a leading provider of data-centric security solutions, enabling organizations to control and protect their sensitive information wherever it goes, both within and outside of the organization. Founded in 2008, the company is headquartered in United States with global offices in India, the United Kingdom, the Middle East, and Asia Pacific.
Seclore's data-centric security platform provides persistent, granular, and dynamic data-centric security for enterprises. Its flagship product, the Seclore Data-Centric Security Platform, empowers organizations to manage the usage and distribution of their sensitive information, regardless of its format or location. The platform seamlessly integrates with existing enterprise systems to provide persistent protection for files shared internally and externally, including emails, documents, and images.
The platform provides advanced data classification and rights management capabilities, enabling organizations to define policies and controls around who can access, edit, and share their sensitive information. The platform also provides audit trails and granular reporting capabilities, giving organizations visibility into the usage and distribution of their sensitive information.
Overall, Seclore's data-centric security solutions enable organizations to achieve their strategic objectives by protecting their sensitive information, enhancing their regulatory compliance posture, and improving their overall security posture.
---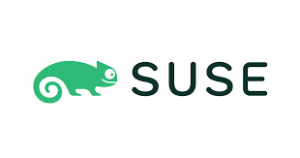 SUSE is a global leader in innovative, reliable and secure enterprise-grade open source solutions, relied upon by more than 60% of the Fortune 500 to power their mission-critical workloads. We specialize in Business-critical Linux, Enterprise Container Management and Edge solutions, and collaborate with partners and communities to empower our customers to innovate everywhere – from the data center, to the cloud, to the edge and beyond.
SUSE puts the "open" back in open source, giving customers the agility to tackle innovation challenges today and the freedom to evolve their strategy and solutions tomorrow. The company employs more than 2,000 people globally. SUSE is listed on the Frankfurt Stock Exchange.
For more information, visit https://www.suse.com/
---
Branding Sponsorship

SpyCloud is the leader in operationalizing Cybercrime AnalyticsTM to protect businesses from cyberattacks, prevent consumer fraud losses, and power cybercrime investigations.
Our focus is recapturing data from the deepest layers of the darknet, processing and analyzing billions of cybercrime elements with our proprietary engine, and delivering automated solutions that thwart ransomware, account takeover, and online fraud.
https://spycloud.com/
---