Strategic Sponsor

At Cloudflare, our mission is to help build a better Internet. Cloudflare's global cloud platform delivers a broad range of network services with integrated, purpose-built products to enterprises, making them more secure, enhancing the performance of their business-critical applications and eliminating the cost and complexity of managing individual network hardware. Cloudflare protects entire corporate networks, helps customers build Internet-scale applications efficiently, accelerate any website or Internet application, ward off DDoS attacks, and can help you on your journey to Zero Trust.
Internet properties powered by Cloudflare have all web traffic routed through its intelligent global network with data centers in over 270 cities, which gets smarter with every request. As a result, customers like Allianz and Thomson Reuters and many more, are seeing significant improvements in performance, reliability and a decrease in attacks.
---

Ontinue is on a mission to be the most trusted, 24/7, always-on security partner that empowers customers to embrace the future by operating more strategically and with less risk. Grounded in an intelligent, cloud-delivered SecOps platform, Ontinue offers superior protection that goes well beyond basic detection and response services.
Ontinue is the only MDR provider that leverages AI-driven automation, human expertise, and the Microsoft security platform to continuously assess and protect your environment and advance your security posture for digital transformation. 
Continuous protection. Always-on prevention Services. Nonstop SecOps. That's Ontinue. Learn more: www.ontinue.com.
---

Proofpoint, Inc. is a leading cybersecurity and compliance company that protects organizations' greatest assets and biggest risks: their people. With an integrated suite of cloud-based solutions, Proofpoint helps companies around the world stop targeted threats, safeguard their data, and make their users more resilient against cyber attacks. Leading organizations of all sizes, including 80 percent of the Fortune 100, rely on Proofpoint for people-centric security and compliance solutions that mitigate their most critical risks across email, the cloud, social media, and the web. More information is available at www.proofpoint.com/uk
---

SentinelOne's cybersecurity solution encompasses AI-powered prevention, detection, response and hunting across endpoints, containers, cloud workloads, and IoT devices in a single autonomous platform.
---
Education Seminar Sponsor

CrowdStrike (Nasdaq: CRWD), a global cybersecurity leader, has redefined modern security with one of the world's most advanced cloud-native platforms for protecting critical areas of enterprise risk – endpoints and cloud workloads, identity and data.
Powered by the CrowdStrike Security Cloud and world-class AI, the CrowdStrike Falcon® platform leverages real-time indicators of attack, threat intelligence, evolving adversary tradecraft and enriched telemetry from across the enterprise to deliver hyper-accurate detections, automated protection and remediation, elite threat hunting and prioritized observability of vulnerabilities.
Purpose-built in the cloud with a single lightweight-agent architecture, the Falcon platform delivers rapid and scalable deployment, superior protection and performance, reduced complexity and immediate time-to-value.
CrowdStrike: We stop breaches.
---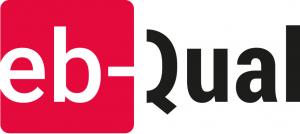 eb-Qual SA is specialised in ICT security and network services in the public and private sector in Switzerland. Founded in 2002, eb-Qual SA specialises in consulting, planning and implementation of sophisticated IT security network solutions. The company, which is based in Givisiez/FR and Kloten/ZH, employs qualified and experienced professionals and rigorously selects high-quality and globally recognised products and solutions. eb-Qual's customers include medium to large companies as well as multinationals. eb-Qual SA is one of the leading specialists in the field of IT and network security in Switzerland.
---

Netskope, a global cybersecurity leader, is redefining cloud, data, and network security to help organizations apply zero trust principles to protect data. Fast and easy to use, the Netskope platform provides optimized access and zero trust security for people, devices, and data anywhere they go. Netskope helps customers reduce risk, accelerate performance, and get unrivaled visibility into any cloud, web, and private application activity. Thousands of customers, including more than 25 of the Fortune 100, trust Netskope and its powerful NewEdge network to address evolving threats, new risks, technology shifts, organizational and network changes, and new regulatory requirements. Learn how Netskope helps customers be ready for anything on their SASE journey, visit netskope.com.
---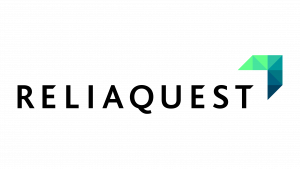 Our mission is to make security possible. By combining the power of a Security Operations Platform–ReliaQuest GreyMatter, with security expertise, our customers have increased visibility, the ability to confidently automate across the security lifecycle, and effectively measure and manage risk for continuous improvement.
ReliaQuest is the force multiplier of security operations. Our security operations platform, GreyMatter, automates detection, investigation, and response across cloud, endpoint, and on-premises tools and applications. GreyMatter is cloud-native, built on an open XDR architecture, and delivered as a service any time of the day, anywhere in the world. With over 700 customers worldwide and 1,000+ teammates working across six global operating centers, ReliaQuest is driving outcomes for the most trusted enterprise brands in the world. We exist to make security possible.
---

Recorded Future is the world's largest provider of intelligence for enterprise security. By combining persistent and pervasive automated data collection and analytics with human analysis, Recorded Future delivers intelligence that is timely, accurate, and actionable. In a world of ever-increasing chaos and uncertainty, Recorded Future empowers organisations with the visibility they need to identify and detect threats faster; take proactive action to disrupt adversaries; and protect their people, systems, and assets, so business can be conducted with confidence. Recorded Future is trusted by more than 1,000 businesses and government organisations around the world. Learn more at recordedfuture.com.
---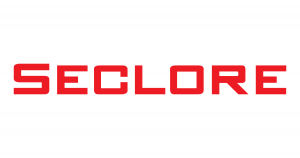 Seclore is a leading provider of data-centric security solutions, enabling organizations to control and protect their sensitive information wherever it goes, both within and outside of the organization. Founded in 2008, the company is headquartered in United States with global offices in India, the United Kingdom, the Middle East, and Asia Pacific.
Seclore's data-centric security platform provides persistent, granular, and dynamic data-centric security for enterprises. Its flagship product, the Seclore Data-Centric Security Platform, empowers organizations to manage the usage and distribution of their sensitive information, regardless of its format or location. The platform seamlessly integrates with existing enterprise systems to provide persistent protection for files shared internally and externally, including emails, documents, and images.
The platform provides advanced data classification and rights management capabilities, enabling organizations to define policies and controls around who can access, edit, and share their sensitive information. The platform also provides audit trails and granular reporting capabilities, giving organizations visibility into the usage and distribution of their sensitive information.
Overall, Seclore's data-centric security solutions enable organizations to achieve their strategic objectives by protecting their sensitive information, enhancing their regulatory compliance posture, and improving their overall security posture.
---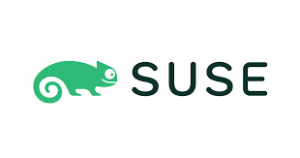 SUSE is a global leader in innovative, reliable and secure enterprise-grade open source solutions, relied upon by more than 60% of the Fortune 500 to power their mission-critical workloads. We specialize in Business-critical Linux, Enterprise Container Management and Edge solutions, and collaborate with partners and communities to empower our customers to innovate everywhere – from the data center, to the cloud, to the edge and beyond.
SUSE puts the "open" back in open source, giving customers the agility to tackle innovation challenges today and the freedom to evolve their strategy and solutions tomorrow. The company employs more than 2,000 people globally. SUSE is listed on the Frankfurt Stock Exchange.
For more information, visit https://www.suse.com/
---
Branding Sponsorship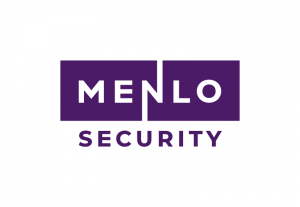 Menlo Security protects organizations from cyberattacks by seeking to eliminate the threat of malware from the web, documents, and email. Our cloud-based Isolation Platform scales to provide comprehensive protection across enterprises of any size, without requiring endpoint software or impacting the end-user experience. Menlo Security is trusted by major global businesses, including Fortune 500 companies and financial services institutions.
---

SpyCloud transforms recaptured darknet data to protect businesses from cyberattacks. Its products operationalise Cybercrime Analytics (C2A) to produce actionable insights that allow enterprises to proactively prevent ransomware and account takeover, safeguard employee and consumer identities, and investigate cybercrime incidents. Its unique data from breaches, malware-infected devices, and other underground sources also powers many popular dark web monitoring and identity theft protection offerings. SpyCloud customers include half of the ten largest global enterprises, mid-size companies, and government agencies around the world. Headquartered in Austin, TX, SpyCloud is home to more than 200 cybersecurity experts whose mission is to make the internet safer with automated solutions that help organisations combat cybercrime.
To learn more and see insights on your company's exposed data, visit spycloud.com.

---