Strategic Sponsor

Darktrace (DARK:L), a global leader in cyber security AI, delivers world-class technology that protects over 5,000 customers worldwide from advanced threats, including ransomware and cloud and SaaS attacks. The company's fundamentally different approach applies Self-Learning AI to enable machines to understand the business in order to autonomously defend it. Headquartered in Cambridge, UK, the company has 1,500 employees and over 30 offices worldwide. Darktrace was named one of TIME magazine's 'Most Influential Companies' for 2021.
---

F5 (NASDAQ: FFIV) is a multi-cloud application security and delivery company that enables our customers—which include the world's largest enterprises, financial institutions, service providers, and governments—to bring extraordinary digital experiences to life. For more information, go to f5.com. You can also follow @F5 on Twitter or visit us on LinkedIn and Facebook for more information about F5, its partners, and technologies.
F5 is a trademark, service mark, or tradename of F5, Inc., in the U.S. and other countries. All other product and company names herein may be trademarks of their respective owners.

https://f5.com/
---

European leader in intrusion detection and advanced threat detection, GATEWATCHER has been protecting the critical networks of large companies and public institutions since 2015. With a network of certified partners to support our most demanding customers, GATEWATCHER is expanding internationally with a reinforced presence in Europe, but also in the Middle East, Asia and French-speaking Africa.
Our vision is to offer a flexible (cloud, on-premise, hybrid), scalable, innovative, open to new technologies and artificial intelligence without disrupting the existing architecture. But also to facilitate the operations of CyberSecurity teams to allow them to be more efficient in prioritizing their remediation actions.
Our solutions provide an immediate improvement to current cybersecurity issues and a response adapted to the new detection needs of organizations thanks to a 360° vision of cyber threats. They combine machine learning algorithms with various network traffic analysis methods. They are designed to be scalable and immediately operational for easy integration into SOCs (Security Operations Centers).
Aioniq, is a new detection and response platform that allows to identify with certainty malicious actions and suspicious behaviors through a mapping of all assets present on the IS. The combination of this capability with unprecedented performance in the analysis of encrypted network flows provides a 360° view of the level of cyber risk associated with each connection between assets and users, for an unparalleled level of detection and visibility.
---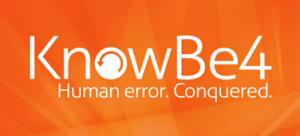 KnowBe4 is the world's largest security awareness training and simulated phishing platform that helps you manage the ongoing problem of social engineering.
The KnowBe4 platform is user-friendly and intuitive. It was built to scale for busy IT pros that have 16 other fires to put out. Our goal was to design the most powerful, yet easy-to-use platform available.
Customers of all sizes can get the KnowBe4 platform deployed into production twice as fast as our competitors. Our Customer Success team gets you going in no time, without the need for consulting hours.
---

Since 2004, Mandiant has been a trusted partner to security-conscious organizations. Effective security is based on the right combination of expertise, intelligence, and adaptive technology, and the Mandiant Advantage SaaS platform scales decades of frontline experience and industry-leading threat intelligence to deliver a range of dynamic cyber defense solutions. Mandiant's approach helps organizations develop more effective and efficient cyber security programs and instills confidence in their readiness to defend against and respond to cyber threats.
---

Recorded Future is the world's largest provider of intelligence for enterprise security. By combining persistent and pervasive automated data collection and analytics with human analysis, Recorded Future delivers intelligence that is timely, accurate, and actionable. In a world of ever-increasing chaos and uncertainty, Recorded Future empowers organisations with the visibility they need to identify and detect threats faster; take proactive action to disrupt adversaries; and protect their people, systems, and assets, so business can be conducted with confidence. Recorded Future is trusted by more than 1,000 businesses and government organisations around the world. Learn more at recordedfuture.com.
---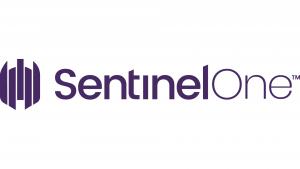 SentinelOne's cybersecurity solution encompasses AI-powered prevention, detection, response and hunting across endpoints, containers, cloud workloads, and IoT devices in a single autonomous platform.
---
Education Seminar Sponsor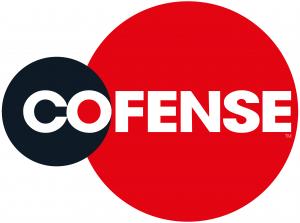 Millions of Ransomware, Business Email Compromise and Credential Harvesting attacks bypass expensive email security solutions every year. They are in your users' inboxes right now.
Cofense is the only company that combines a global network of 30 million people reporting phish with advanced AI-based automation to stop phishing attacks fast. That's why over half of the Fortune 500 trust us.
We're Cofense. We Stop Phish.
Our Phishing Detection and Response platform catches the phishing emails that your secure email gateway inevitably misses. We deliver the technology and insight needed to detect, analyze, and stop phishing attacks.
Cofense® is the leading provider of phishing detection and response solutions. Designed for enterprise organizations, the Cofense Phishing Detection and Response (PDR) platform leverages a global network of nearly 30 million people actively reporting suspected phish, combined with advanced automation to stop phishing attacks faster and stay ahead of breaches. When deploying the full suite of Cofense solutions, organizations can educate employees on how to identify and report phish, detect phish in their environment and respond quickly to remediate threats. With seamless integration into most major TIPs, SIEMs, and SOARs, Cofense solutions easily align with existing security ecosystems. Across a broad set of Global 1000 enterprise customers, including defense, energy, financial services, healthcare and manufacturing sectors, Cofense understands how to improve security, aid incident response and reduce the risk of compromise. For additional information, please visit www.cofense.com or connect with us on Twitter and LinkedIn.
---

CounterCraft is the next generation of threat intelligence. The CounterCraft Cyber Deception Platform offers active defense powered by high-interaction deception technology. CounterCraft detects threats early, collects personalized, actionable intelligence, and enables organizations to defend their valuable data in real time. The award-winning solution, fully integrated with MITRE ATT&CK®, fits seamlessly into existing security strategies and uses powerful automation features to reduce operator workload.
Founded in 2015, CounterCraft is present in London, New York, and Madrid, with R&D in San Sebastian, Spain. CounterCraft recently raised additional funding from venture capital firms including cybersecurity-specific funds Adara Ventures, eCAPITAL, In-Q-Tel and Evolution Equity, bringing the total investment to date to $10 million. Learn more at www.countercraftsec.com
---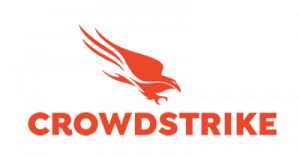 CrowdStrike, a global cybersecurity leader, is redefining security for the cloud era with an endpoint protection platform built from the ground up to stop breaches. The CrowdStrike Falcon platform's single lightweight-agent architecture leverages cloud-scale artificial intelligence (AI) and offers real-time protection and visibility across the enterprise, preventing attacks on endpoints on or off the network. Powered by the proprietary CrowdStrike Threat Graph, CrowdStrike Falcon correlates over 5 billions endpoint-related events per week in real time from across the globe, fueling one of the world's most advanced data platforms for security.
With CrowdStrike, customers benefit from better protection, better performance and immediate time-to-value delivered by the cloud-native Falcon platform.
There's only one thing to remember about CrowdStrike: We stop breaches.
Learn more: https://www.crowdstrike.com/
---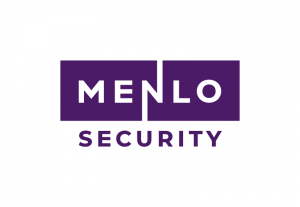 Menlo Security protects organizations from cyberattacks by seeking to eliminate the threat of malware from the web, documents, and email. Our cloud-based Isolation Platform scales to provide comprehensive protection across enterprises of any size, without requiring endpoint software or impacting the end-user experience. Menlo Security is trusted by major global businesses, including Fortune 500 companies and financial services institutions.
---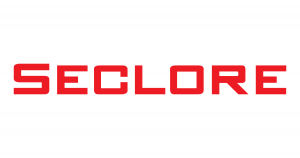 Seclore offers the market's first fully browser-based Data-Centric Security Platform, which gives organizations the agility to utilize best-of-breed DLP, CASB, and Classification solutions in concert with our flagship Rights Management solution to discover, identify, protect, and audit the usage of data wherever it goes, both within and outside of the organization's boundaries. The ability to automate the data-centric security process enables organizations to fully protect information with minimal friction and cost. Over 2000 companies in 29 countries are using Seclore to achieve their data security, governance, and compliance objectives. Find out more at www.seclore.com.
---

Synack, the most trusted crowdsourced security testing platform, delivers on-demand security testing, intelligence, and operations through a continuous, offensive SaaS platform with crowdsourced talent. The company combines the world's most skilled and trusted ethical hackers with AI-enabled technology to create a scalable, effective security solution. Headquartered in Silicon Valley with regional offices around the world, Synack protects leading global banks, the top 10 global consulting firms and security companies, DoD classified assets, and over $2 trillion in Fortune 500 revenue. Synack was founded in 2013 by former NSA security experts Jay Kaplan, CEO, and Dr. Mark Kuhr, CTO. For more information please visit us at www.synack.com.
---
Networking Sponsor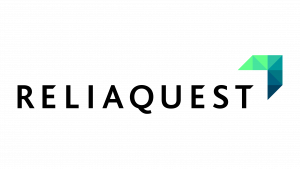 ReliaQuest, a global leader in cybersecurity, helps organizations achieve consistent security outcomes. ReliaQuest GreyMatter is a SaaS-based, unified threat detection, investigation and response platform aimed at reducing security complexity. Enhanced threat detection speeds response by force multiplying teams with curated integration and automation applied across the security operations process. Hundreds of security leaders trust ReliaQuest to deliver Open XDR outcomes--driving greater efficacy, efficiency and resilience, giving them the confidence to proactively advise on and manage risk for the business. ReliaQuest is a private company headquartered in Tampa, Fla., with five global locations. For more information, visit www.reliaquest.com.
---