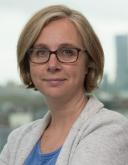 Eleanor Fairford, Deputy Director for Incident Response, NCSC
A generalist civil servant for the past 18 years, Eleanor has undertaken a range of policy and security roles at home and overseas in immigration, security policy and corporate services. Joining the NCSC when it began, Eleanor was responsible for the cyber assessment function providing reports on the cyber threat landscape for strategic decision makers in government.... Eleanor took on the leadership of the Incident Management function within the NCSC and is responsible for leading the organisation's response to cyber incidents. more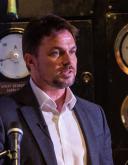 Pete Cooper, Deputy Director Cyber Defence, UK Cabinet Office
Pete is Deputy Director Cyber Defence within the Government Security Group in the UK Cabinet Office where he looks over the whole of the Government sector and is responsible for the Government Cyber Security Strategy, standards, assurance and policies as well as responding to serious or cross government cyber incidents. Across a diverse military, private sector and... government background he has worked on everything ranging from cyber operations, global cyber security strategies and advising on the nature of state vs state cyber conflict. His leadership efforts across industry, public sector and the global hacker community include founding and leading the Aerospace Village at DEF CON, the world's largest hacker conference and Cyber 9/12 UK, the UK's first national cyber strategy competition. He has a Post Grad in Cyberspace Operations from Cranfield University, is a Non-Resident Senior Fellow at the Cyber Statecraft Initiative of the Scowcroft Centre for Strategy and Security at the Atlantic Council and a Visiting Senior Research Fellow in the Dept of War Studies, King's College London. more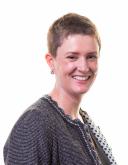 Mary Haigh, CISO, BAE Systems
Mary is the CISO for BAE Systems plc. She joined the company in January 2015. Since joining BAE Systems she has held a number of roles including Director of Cyber for BAE Systems Applied Intelligence, responsible for developing the cyber vision and strategy, as well as the roadmap and go to market strategy for the cyber products and services. Prior to that Mary was... Product Director for the Managed Cloud and Security Services business. Previously, Mary led the Technical Roadmap for the Cyber Security Division in QinetiQ having had various roles since 2001, including heading up the Cyber Security Services business group and the Cross Domain Products business group. Mary has worked in the cyber security domain since 2009, prior to that working in semiconductors research and then specialising in Intellectual Property management. Her PhD was in semiconductor physics. more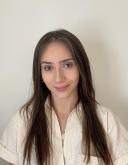 Danielle Sudai, Cloud Security Operations Lead, Deliveroo
Danielle is a Cloud DevSecOps lead who joined the security industry when she turned 18 during her Military Service. Today, she leads Security Operations at Deliveroo, where she is responsible for the security use-cases and real-time scenarios strategy of all Deliveroo's Cloud Assets and SaaS solutions. In 2018, after working in the security software industry,... Danielle started focusing on Cloud Security and relocated to the UK to lead compliance & visibility within GCP, AWS and Azure at HSBC. She has been consulting in her roles for various processes based on security posture and global standards, and investigating threat models to adjust response levels from an operational perspective. Danielle is also a hands-on engineer - she has co-engineered a GCP compliance & visibility scanner and cloud encryption key generation automated process. more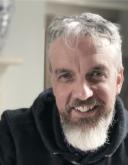 Lee Whatford, CISO, Domino's Pizza
Lee Whatford is a seasoned leader in information security and risk management. With over 25 years' experience in a variety of roles across the industry, from start-up to large vendors, consultancies and managed service providers, Lee is now CISO for a leading global brand. He is also a Founding Partner of the South East Cyber Resilience Centre... helping small businesses, a strategic advisor to EC-Council and a member of Evanta's CISO Community Governing Body. Lee is a regular speaker at a variety of industry events and retains a strong interest in the start-up community, acting as a strategic advisor to several start up and growth phase companies. Outside of his infosec commitments Lee enjoys, golf, tennis the great outdoors, photography and (when allowed) travelling. more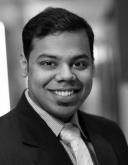 Prakhar Chandra, Director of Cyber Risk, News UK
Prakhar is the Director of Cyber Risk for News UK. As part of his role, he looks after the cyber security and risks associated with one of the largest media organisations in the UK, with interests in print, digital and broadcasting. He has almost a decade of experience across the cybersecurity, risk, audit, and data protection domains. He is a trusted advisor... to the NUK Executive Board on matters relating to cyber security, including but not limited to third party management, risk management and compliance. Prior to joining News UK. he worked with a British cybersecurity boutique firm and worked on a variety of projects assessing third party risk, organisational security risk, 5G security as well as conducting secure code reviews in multiple countries across Europe and Asia. Prior to this, Prakhar worked for two of the Big 4 accounting firms. He is an engineer by education and also has two masters degrees in Information Security and Digital Signal Processing. more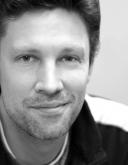 Luke Hebbes, Director of Business Information Security, London Stock Exchange Group (LSEG)
Luke Hebbes is a passionate information security leader with 20 years of experience ranging from building high performing teams to delivering cutting-edge research. He promotes innovative, risk-based solutions rather than the formulaic application of industry standards or vendor solutions. Luke believe that it is essential to view security from the perspective of... business critical assets and to adopt a pragmatic approach, not letting technology drive the security requirements. Security is a supporting service to most businesses and, as such, should be a transparent enabler, used to protect the business and its assets, whilst aligning the risk posture with value generation – effective security can only be delivered with an understanding of the business context. more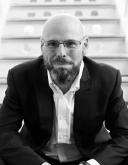 Fred Langford, Director of Online Technology, Ofcom
Fred has 30 years' experience across a variety of sectors focusing on the Internet, its technology, governance, security, safety and regulation. Fred joined online harms regulator Ofcom in November 2020 and is the Director of Online Technology. His work focuses on directing Ofcom's technical function and research in relation to Ofcom's current... and future roles in Internet regulation. Prior to joining Ofcom Fred was Deputy CEO and Chief Technology Officer at Internet Watch Foundation (IWF –https://www.iwf.org.uk/), the UK Child Sexual Abuse Material hotline. Fred is also a Board Member of Video Standards Council (https://videostandards.org.uk/RatingBoard/), Member of the INHOPE Advisory Board ( https://www.inhope.org/EN ) Former Chair of the UK Council for Internet Safety, Technical Working Group (UKCIS TWG - https://www.gov.uk/government/organisations/uk-council-for-internet-safety), Member of the National Crime Agency (NCA) Prevent Strategic Board, a founding Director of the UK Safer Internet Centre (https://saferinternet.org.uk/ ) and is an expert advisor to UK and other Governments, Parliamentarians, The Commonwealth, Police and NGOs approaches to Online Safety. Fred is also a Chartered Director (www.iod.com ) and is passionate about influencing how Internet technologies impact society. more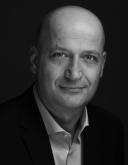 Federico Iaschi, Business Information Security Officer, Virgin Media 02
Federico is an information security and compliance practitioner with a combination of leadership, managerial and technical experience developed over 20 years within private and public sector enterprises, with both global and local companies.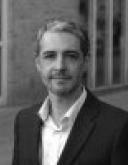 Greig Sharman, Chief Technology Officer, NSPCC
A high-performing strategic business change and digital leader who has proven experience of delivering change and transformation in a number of private and public sector organisations. Greig is highly experienced across IT operations, business strategy, enterprise architecture, software and service development, data capabilities, business change, portfolio and... programme delivery. With many years' experience of managing and leading large teams, he is a technology and data innovator, embedding the necessary structures, skills, capabilities and ways of working to bring a fully digital vision to life. more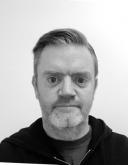 Neil Johnson, Head of Security and Threat Solutions, TikTok
Over 20 years of experience in various roles within security, can be seen as a 'man of many hats'. Currently working for TikTok helping secure 'the last sunny corner of the internet' as the Head of Security and Threat Solutions where the team models threats and designs mitigating security controls. Has previously worked for NYSE, Diageo, EMC, Evercore and... through some start ups at build stage. Was chosen as one of Time's Person of the Year 2006. more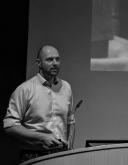 Zibby Kwecka, Head of Information Security, Heineken UK
Zibby progressed from electronics, through advanced networking, and research in privacy-preserving cryptographic techniques, to helping some of the biggest organisations secure by design and defend their assets. On this journey he has inspired further development of covert-channel analysis and crypto solutions, assisted in forming one of the first CSOCs in UK, designed... card data tokenisation solutions, and played cameo role in securing a banking grade distributed ledger system. Now, Head of Information Security in Heineken UK, Zibby continues to collaborate with CISOs, the cyber security industry and academia. more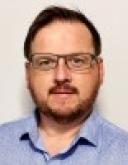 David Whitelegg, European Security Officer, Compass Group
David is a commercially oriented and highly experienced information security professional with over 20 years of cybersecurity leadership and management. Proven track record of driving security posture improvement within large multinational enterprises and FinTech. Responsible for securing and achieving PCI DSS compliance at one of Europe's largest payment... service providers. Processing over 250 million transactions annually, the business was the first Payment Service Provider outside the United States to be listed as PCI DSS compliant by both Visa and MasterCard in 2007.
Credited with engineering Europe's first satellite VPN in 2003, which successfully enabled Pitney Bowes to continue its client's bank statement printing operations at a rural DR site following the 2005 Buncefield oil terminal explosion. more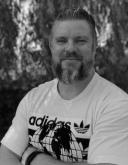 Simon Goldsmith, Director for Information Security, OVO Energy
Simon is the Director for Information Security at OVO Energy. His background is in systems engineering in military and national security. Over 20 years he has built information security and counter financial crime solutions and programmes in government, financial services, energy and global retail. Simon has lived and worked in UK, mainland Europe, Middle... East and Asia. Simon believes security is a team sport and often draws on his experiences in professional rugby for inspiration in his work on cybersecurity and resilience. more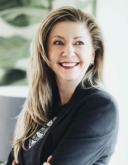 Helen Rabe, BISO, Abcam
Helen is passionate about aligning security with desired business outcomes, considerate of current state and future business strategies. As an influential and versatile security leader, her ability to clearly communicate strategy to all levels of the organisation, including the Board, have resulted in strong and comprehensive programs with high adoption... of security behaviours across organisations. Helen has a proven track record of developing, executing & maturing bespoke ISMS strategies and teams to mitigate risk, counter threats and deliver world-class security & data privacy management solutions across varied industry sectors, deploying holistic, cost-effective security transformation programs in regulated and agile digital environments. more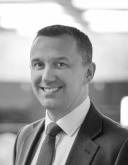 Jon Townsend, CIO, National Trust
Jon Townsend is a leader in technology and is the Chief Information Officer for the National Trust, where he was previously the CTO and CISO. He holds an MBA with the Open University and an MSc with Cranfield University in the Design of Information Systems. He previously held a commission as an Officer in the British Army, fulfilling a variety of technical and leadership... roles culminating in Regimental command. Upon leaving the military he became a Senior Civil Servant in the UK Central Government responsible for developing cyber security and intelligence capability for the Department for Work and Pensions. He is also a Certified Data Protection Practitioner with the British Computer Society, a Certified Information Security Manager with ISACA and GIAC Certified Enterprise Defender with SANS. more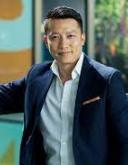 Andy Ng, Partner, Cyber, EY Consulting
As EY EMEIA Data Protection & Privacy Consulting Leader, Andy is responsible for an area of cybersecurity that helps clients make more informed decisions about their information assets, including strategic areas of data loss prevention (DLP), Cloud Access Security Broker (CASB), Information Centric Security and Alliances. With more than 15 years of experience... in the cybersecurity space, he previously led information protection and alliances capabilities across EMEA for a professional services organization, building a market-leading business in both areas. Prior to that role, he was responsible for identity and information protection solutions for financial services at a software company. Andy is a recognized thought leader in DLP and developed methodologies and leading practices that have been adopted by the market globally. more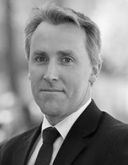 Ciaran Martin, Professor of Practice in the Management of Public Organisations, Blavatnik School of Government at Oxford University
Ciaran Martin is Professor of Practice in the Management of Public Organisations at the Blavatnik School of Government, part of Oxford University. Prior to joining the School, Ciaran was the founding Chief Executive of the National Cyber Security Centre, part of GCHQ. Ciaran led a fundamental shift in the UK's approach to cyber security in the... second half of the last decade. He successfully advocated for a wholesale change of approach towards a more interventionist posture and this was adopted by the Government in the 2015 National Security Strategy, leading to the creation of the NCSC in 2016 under his leadership. Over the same timeframe, the UK has moved from joint eighth to first in the International Telecommunications Union's Global Cybersecurity Index and the NCSC model has been studied widely and adopted in countries like Canada and Australia. The NCSC's approach has been lauded for responding quickly to incidents and giving the British public clear and prompt advice on responding to them, putting previously classified information in the hands of industry so that companies can defend themselves more effectively, major improvements in automatic cyber security like countering brand spoofing and rapidly taking down malicious sites, and projecting the UK's leadership in cyber security across the world. Ciaran's work, which led to him being appointed CB in the 2020 New Year's Honour's list, has also been recognised and honoured in the United States and elsewhere across the world. In his 23-year career in the UK civil service, Ciaran held senior roles within the Cabinet Office, including Constitution Director (2011-2014), which included negotiating the basis of the Scottish Referendum with the Scottish Government and spearheading the equalising of the Royal Succession laws between males and females in the line; and director of Security and Intelligence at the Cabinet Office (2008-2011). Between 2002 and 2008 he was Principal Private Secretary to the Cabinet Secretary and Head of the Civil Service and Private Secretary to the Permanent Secretary to HM Treasury. more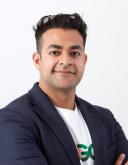 Vijay Kishnani, Lead Cyber Security Engineer, CybelAngel
Vijay Kishnani is the Lead Cyber Security Engineer at CybelAngel. His team focuses on demonstrating the value of CybelAngel to prospective customers by leveraging our technology to identify live data leaks that can be found inside the supply chain. Vijay Kishnani has previously worked with PricewaterhouseCoopers, Merrill Lynch, and Goldman Sachs.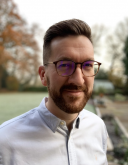 Alistair Mills, Director, Sales Engineering, Northern Europe, Proofpoint
Alistair Mills is a Cyber Security Expert with over 15 years' experience. He enjoys the challenge of running teams who work on complex technical solutions that help organisations to secure their data. Prior to Proofpoint, Alistair worked at Forcepoint, Symantec and Sophos.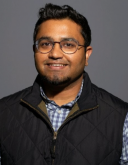 Nipun Gupta, Cybersecurity Specialist, Devo
Nipun Gupta is a senior security leader leading Devo's product and growth strategy for partnerships, and is based in London, UK. Prior to joining Devo, he served as the Vice President, Global Cyber Security Strategy & Innovation Lead at Deutsche Bank in their Silicon Valley office. He led the bank's cybersecurity transformation efforts and provided strategic... advise to tech leadership while sourcing/implementing early-stage solutions. He works closely on product and GTM strategy with the brightest founders, startups and peers in security. Prior to working in financial services, he was at Deloitte solving complex security challenges faced by Fortune 500 customers. He co-founded and led Deloitte's cyber innovation ecosystem strategy, working in partnership with VCs, accelerators and cutting-edge security companies to solve futuristic customer challenges. He was instrumental in Deloitte's decision to invest in Maryland-based cybersecurity startup studio DataTribe, and advised portfolio companies on enterprise-focused product management, marketing and business development activities. He is a reformed penetration tester and frequents Defcon, BlackHat, and RSA conferences to connect with the community. Nipun holds a Bachelors in Electronics & Communications Engineering from Panjab University in India and a Masters in Information Security from Carnegie Mellon University in the US. more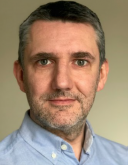 Jonathan Lee, Sr. Product Manager, Menlo Security
Jonathan Lee is a Senior Product Manager at Menlo Security, a leader in cloud security. In this role, he serves as a trusted advisor to enterprise customers, and works closely with analysts and industry experts to identify market needs and requirements, and establish Menlo Security as a thought leader in the Secure Web Gateway (SWG) and Secure Access... Service Edge (SASE) space. Experienced in leading the ideation, technical development, launch and adoption of innovative security products, including email security, data loss prevention and end point security,
Jonathan previously worked for ProofPoint and Websense. As an industry expert, media commentator and speaker, Jonathan is well versed in data protection, threat analysis, networking, Internet isolation technologies, and cloud-delivered security. more
Ian Lowe, Director of Solutions Marketing, EMEA, Okta
Ian Lowe is Okta's Director of Solutions Marketing for EMEA. In his 19 year career, Ian has become a recognized product marketing and sales enablement leader having created and launched successful cloud-based security solutions that are used by top technology firms, financial services organizations and Governments around the world today; Including but not limited... to the White House, Microsoft and HSBC. more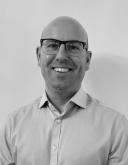 Adam Gurney, Sales Engineer, OPSWAT
Adam Gurney is a Sales Engineer covering the EMEA region at OPSWAT, focusing on securing Critical National Infrastructure. An experienced technical engineer and sales professional, Adam has over 15 years' industry experience, working with the UK's largest MSP's and security vendors, developing a key understanding of the demands organisations of all sizes face... in today's threat landscape. He works with key organisations across Government, Defence, Energy and Finance industries more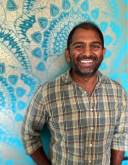 Raghu Nandakumara, Head of Industry Solutions, Illumio
Raghu Nandakumara is the Head of Industry Solutions at Illumio, where he leads the strategy and execution for Illumio's solutions catering to key vertical industries. Prior to that he was Field CTO for EMEA / APAC and was responsible for helping customers and prospects through their segmentation journeys. Previously, Raghu spent 15 years at Citibank, where... he held a number of network security operations and engineering roles. Most recently, he served as a Senior Vice President, where he was responsible for defining strategy, engineering, and delivery of solutions to secure Citi's private, public, and hybrid cloud environments. Raghu holds an undergraduate degree in mathematics and computer science from the University of Cambridge, and a master's degree in advanced computing from Imperial College London. more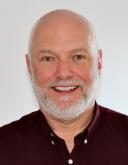 Trevor Dearing, Director of Critical Infrastructure Solutions, Illumio
Trevor is an experienced technology expert, who has been at the forefront of new technologies for nearly 40 years. From the first PCs through the development of multi-protocol to SNA gateways, initiating the deployment of resilient token ring in DC networks and some of the earliest use of firewalls. Working for companies like Bay Networks, Juniper and Palo Alto Networks... he has led the evangelisation of new technology. Now at Illumio he is working on the simplification of segmentation in Zero Trust and highly regulated environments. more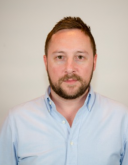 Brett Raybould, EMEA Solutions Architect, Menlo Security
Brett Raybould is EMEA Solutions Architect at Menlo Security, a leader in cloud security. In this role, he is responsible for technical sales, product demonstrations, installations, solution proposals and evaluations. Brett joined Menlo Security in 2016 and discovered how Isolation technology provides a new approach to solving the problems that detection-based systems continue... to struggle with. Passionate about security, Brett has worked for over 15 years for some of the leading vendors specialising in the detection of inbound threats across web and email, and data loss prevention (DLP) including FireEye and Websense. He has represented Menlo Security as a speaker at industry events, including e-Crime & Cybersecurity Congress and Cloud Security Expo. more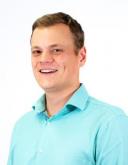 Brad Freeman, Director of Technology, Senseon
Brad has over a decade of experience in conducting national cyber security investigations across critical national infrastructure and telecommunications sectors. He has led threat hunting teams at corporations such as BT, managed Security Operations at EE as well as performing incident response on offshore oil & gas platforms. Drawing upon his extensive experience... and knowledge, including CISSP & CISM certifications, Brad leads the threat analytics team at SenseOn. He applies ML and AI to automate the process of detecting and investigating cyber adversaries, overall specialises in uncovering advanced actors within customer environments. Brad was named 'Security Specialist of the Year' in 2019 for his work developing the Senseon threat detection platform. more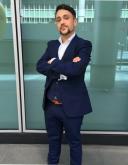 Pal Balint, Senior Professional Services Consultant, Imperva
Pal Balint Pal is a combat trained security architect with strong engineering background that he had gathered during his 15 years of service in the field. Being a Datasec and Appsec SME, Pal's view has always been that one cannot exist without the other and that end-to-end threat modeling is the key to securing each artefact of a system appropriately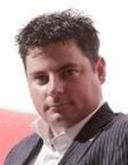 Bryan Littlefair, CISO & Cybersecurity consultant, presenting on behalf of FireMon
Bryan Littlefair is a CISO and Cybersecurity consultant, with over 20 years' experience leading teams within information and cyber security. He specialises in advising executive teams and boards of some of the world's largest organisations on their security strategy as well as providing security consultancy, guidance and mentorship to the Chief... Information Security Officer community. Bryan is also very active in the start-up community working with both the London Office for Rapid Cyber Acceleration (LORCA) and Cyber London (Cylon) working with the start-ups and scaleups to ensure they have the right approach to cyber security as well as working with more mature start-ups on embedding an effective but practical approach to cyber security with the supporting policies and governance. He has most recently been the Global Chief Information Security Officer at the Multinational Insurer Aviva, transforming their security capability as the organisation changed to a fully digital way of interacting with its client base. Before Aviva Bryan was the Global Chief Information Security Officer at Vodafone Group he created the Information Security function within the Global telco, created and embedded their security strategy and oversaw day to day security operations for over seven years. He also directed the Security Research Lab for British Telecom, participating in Global, EU and academic based research studies as well as driving relevant business transformation studies on behalf of BT. He advises at an executive and non-executive level both Venture capital funds and security start-ups on their security strategy and product visions to ensure as well as working with several universities on both the academic and research aspects. Bryan holds several patents in the information security space and is a regular keynote speaker at security events. more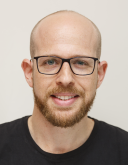 Benjamin Preminger, Product Manager, Cybersixgill
As Product Manager at Cybersixgill, Benjamin Preminger leads innovation and product development across a variety of cyber threat intelligence offerings. He has deep experience working at the intersection of threat intelligence and AI, including the creation of an in-house, multi-lingual data analyst team that supports that company's mission to provide scalable,... AI-driven solutions. Having previously been part of the company's intelligence group, Benjamin leverages his deep understanding of the cyber underground to create cutting-edge technological solutions to real-world intelligence problems. A graduate of Yale and Johns Hopkins SAIS, Benjamin is a frequent commentator on the intersection of crime, foreign policy, and the cyber underground. His research appeared in leading publications around the world, including USA Today, The Independent, Variety, Fox News, and Forbes. more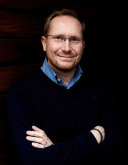 Chris Waynforth, Area VP, EMEA North, Imperva
Chris is part of the leadership team for Imperva EMEA as AVP for Northern Europe. Before joining Imperva, Chris worked at a number of major technology companies including RSA, Splunk, and Identiv, providing cyber-security solutions to the UK market. In particular, he has focused on helping businesses combat fraud through analytics and cutting-edge technology. Chris... has deep experience of leading both technical and customer-facing teams on an international scale. He graduated from Manchester Metropolitan with a B.A. in 1999 and returned to study for the High Contributors programme at the Cranfield School of Management in 2011. more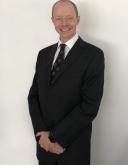 Nick Hogg, Director of Technical Training, HelpSystems
Nick Hogg is Director of Technical Training at HelpSystems, a leading global cybersecurity company that help organizations protect their critical information. An international expert in defense and security systems training, Nick has over 24 years' experience designing and delivering advanced enablement programs for organizations ranging from the world's most... sophisticated cybersecurity teams and Royal Navy to the British Airways cabin crew. Prior to joining HelpSystems, Nick held previous technical instructor roles with IBM, Tata Interactive Systems and Leonardo and has degrees from the UK's top universities in Aerospace Engineering and Information Technology Systems. more
James Sherlow, Systems Engineering Manager, EMEA Cequence Security
James Sherlow has extensive application security engineering experience gained in both the private and public sectors. Through many years of practical engineering experience and research, he has become an acknowledged expert in cyber security, threat intelligence, secure application delivery of content and the heightened risks & threats associated with them. Prior... to Cequence Security, James was a leading cyber security specialist at Palo Alto Networks, a role he moved to after leading and building up their Security Systems Engineering team in Western Europe. Before joining Palo Alto Networks, he led the Systems Engineering Team at ConSentry, a market-leading start-up focusing on application visibility, control, and security in wired and wireless Local Area Networks. Previously, he helped pioneer the Next Generation of cloud-native application delivery at Avi Networks, which VMware acquired. James brings his considerable experience in fast-moving cyber security environments to Cequence Security, augmenting its technical presence and adding further capability to deliver API Security Strategies and services to its customers and channel partners. more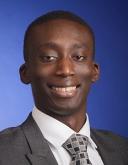 Cyril Noel-Tagoe, Cyber Threat Evangelist, Netacea
Cyril Noel-Tagoe is an experienced information security professional. He recently joined Netacea's threat research team, where he spends his time researching, speaking and writing about malicious bots and other cyber security topics. He comes from a consulting background, having advised financial services organisations on a range of technical and non-technical cyber... security domains in a previous life. more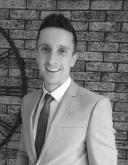 James Burchell, Senior Security Engineer, CrowdStrike
James is a passionate, multidisciplinary security specialist who has the ability to de-mystify the complexity that shrouds many IT security challenges. With many years of experience in both military and corporate cyber security worlds, he has the knowledge to help you protect your brands reputation, data and intellectual property. The battle for IT security won't... end any time soon, James strives to make sure that everyone understands the challenges and are equipped to protect themselves from the most advanced modern threats. more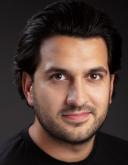 Stephen Roostan, VP EMEA, Kenna Security
Roostan has over a decade of experience in cyber security and transformation projects, his role at Kenna is to rapidly grow the EMEA organisation to meet the customer demand for risk-based vulnerability management. Prior to Kenna he held senior sales roles at Forcepoint, Citrix and Imperva, focusing on IT solutions for complex, enterprise requirements. Roostan has... a passion for driving equality alongside enabling flexibility at work for modern lifestyles. He has held steering committee roles in companies looking to close the gender pay gap and develop careers for working parents, and strives to find and support equality initiatives across the workplace and industry. He believes that creating a collaborative and supportive working culture is hugely productive for both an organisation and its employees. more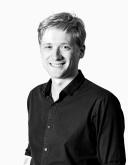 Matthew Gracey-McMinn, Head of Threat Research, Netacea
Matthew Gracey-McMinn is an experienced Cyber Threat Intelligence professional with an MPhil from the University of Oxford. In his current role at Netacea, he researches and investigates the impact of malicious bots on online businesses and their customers, having previously worked for ReliaQuest with the world's largest companies responding to global cybersecurity... incidents. more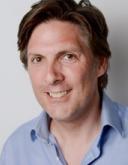 Steve Cottrel, EMEA CTO, Vectra
As the EMEA CTO at Vectra, Steve Cottrell assists customers, prospects, and security communities to identify key security pain points, while helping evolve security strategies in support of digital transformation and cloud adoption. Steve has worked as a CISO in large enterprises for the past 15 years, bringing a wealth of experience to the Vectra team from key... sectors including communications, telecoms, and insurance. Prior to working at Vectra, Steve undertook CISO roles at Fujitsu, Vodafone, Aviva, and Admiral Insurance. Before this, he was a security specialist at Intel. more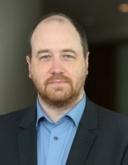 Brian Chappell, Chief Security Strategist (CSS), EMEIA & APAC, BeyondTrust
Brian has more than 30 years of IT and cybersecurity experience in a career that has spanned system integrators, PC and Software vendors, and high-tech multi-nationals. He has held senior roles in both the vendor and the enterprise space in companies such as Amstrad plc, BBC Television, GlaxoSmithKline, and BeyondTrust. At BeyondTrust, Brian has led Sales... Engineering across EMEA and APAC, Product Management globally for Privileged Password Management, and now focuses on security strategy both internally and externally. Brian can also be found speaking at conferences, authoring articles and blog posts, as well as providing expert commentary for the world press. more
Engin Yilmaz, Product Director, Red Sift
Engin Yilmaz is Product Director at Red Sift, one of Europe's fastest-growing cybersecurity companies. His expertise in leading Product teams has seen him work on Gmail for business and Google Workspace, the integration of the Skype mobile app into Microsoft as well as an adventure into a behavioural advertising startup. He found his way into cybersecurity... via Mimecast, where he created a collaborative platform for knowledge sharing within the email archive to help businesses make better decisions through the use of their collective mind. Now at Red Sift, he remains interested in, and focused on, creating products that simultaneously keep people safe and are easy to use. more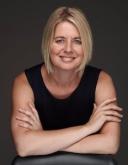 Rois Ni Thuama, Head of Cybersecurity Governance & Legal Partnerships, Red Sift
A doctor of Law and an expert in the field of cyber governance and risk mitigation, Rois is highly experienced in her role as Head of Cyber Security governance at Red Sift. She works with key clients across a wide range of industries including legal, finance, banking and oil & gas, and regularly writes and presents content focussed on significant cyber threats,... the latest trends and risk management. more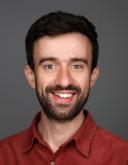 Ed Bishop, Chief Technology Officer and Co-founder, Tessian
Ed is the Chief Technology Officer and co-founder of Human Layer Security company Tessian. He is responsible for leading the engineering, product and data science teams. Following a career in M&A, Ed co-founded the company and built the early platform which uses machine learning to protect people from risks on email like data exfiltration, accidental data loss... and phishing. more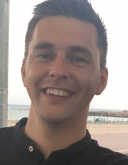 Neil McRae, Solution Engineer, Tessian 
Neil McRae is an experienced Solution Engineer with a demonstrated history of working in the computer and network security industry. Having previously worked for Fortinet, Extreme Networks and Sky, a strong professional who likes to keep up with the latest trends, challenges and threats in today's cyber security landscape. At Tessian Neil is responsible for demonstrating... Tessian's products to prospects and customers and helping them to understand the full capabilities of the Tessian Human Layer Risk Hub. more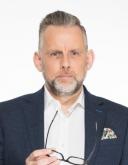 Tim Ager, VP of Sales, EMEA, Picus Security
Tim has been working in the cybersecurity industry for over 20 years and has a passion for helping organisations defend against the latest cyber threats. He is an advocate of continuous security validation and how it empowers security teams to better understand, measure and mitigate risks.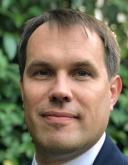 Maurits Lucas, Director of Intelligence Solutions, Intel471
Maurits Lucas is Director of Intelligence Solutions at Intel 471, where he specialises in bridging the gap between technology and business. Maurits has held various positions in Cyber Threat Intelligence and IT Security over the past 17 years and is a subject matter expert on cybercrime, presenting his research and providing his thought-leadership to distinguished... audiences around the world. more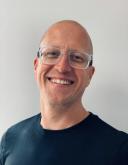 Dan Gadd, Senior Sales Engineer, EMEA, Beyond Identity
Dan is an experienced, self-motivated Sales Engineer with a proven record for proactively building highly productive, professional relationships with MSPs, partners and customers.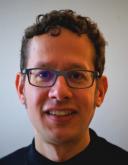 Alain Salesse, Senior Sales Engineer, Cofense
Alain Salesse is a Senior Sales Engineer Cofense. Alain has spent 25 years working for and with large enterprises and service providers to improve the efficiency and value of their IT operations and security services through the effective use of systems management technologies. In his current position Alain helps organisations to better protect themselves against... phishing attacks. more
Ian Tinney, CEO & Founder, 4Data Solutions
4Data Solutions was co-founded by Ian Tinney, who previously founded, ran, and successfully sold one of the first and most successful Splunk partners in EMEA, EQALIS Limited. Ian combines a deep knowledge of technical subjects, from IT and cloud security and regulatory compliance to data management and analytics, with a firm grasp of the challenges faced by CXOs... and is able to bridge the gap between business challenges and technical solutions. Ian ensures that 4Data seeks out financially accessible, cloud-native or innovative technology solutions to meet the rapidly evolving data, cloud, security & compliance demands of today's organisations. He drives the business to put itself in the mind and shoes of the customer, and combine the latest technology solutions to provide innovative approaches to rapidly shifting challenges, where flexibility to change in a financially viable way is absolutely critical. Ian brings experience from the world of large enterprise banking combined with entrepreneurial experience with small and medium start-ups, having built and run international teams of technology consultants. Ian drives the strategy and commercial direction of the business, ensuring that 4Data continues to root itself in good ethics and a highly service-driven culture. more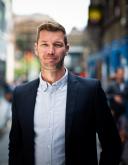 Jason Steer, Principal Security Strategist, Recorded Future
Jason is a techie at heart and has built and broken computers and networks since 1996! Jason has worked at a number of successful technology companies over the past 15 years, including IronPort, Veracode & FireEye. Jason has worked as a media expert with the BBC, CNN & Al Jazeera and has worked with both the EU and UK Governments on cybersecurity strategy.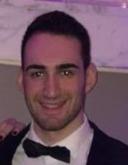 Lewis Brand, Senior Sales Engineer, Recorded Future
Lewis Brand, Senior Sales Engineer at Recorded Future, has over eight years in the IT industry, where he has specialised in liaising with enterprise customers across EMEA. Before his career at Recorded Future, Lewis operated as a Sales Engineer at Tenable, with his primary focus centered around Vulnerability Management. He has previously provided continuous... IT support for SMBs, which gave him a unique perspective when engaging with customers by providing insight from both a vendor and end-user viewpoint. Lewis most recently passed his SANS GPEN certification on Ethical Hacking and Network Penetration. more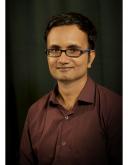 Ram Vaidyanathan, Cyber Risk and Security Expert, Manage Engine
Ram Vaidyanathan is a Cyber Risk and Security Expert at ManageEngine, the IT management division of Zoho Corporation. He helps security analysts better understand and solve security and compliance challenges. He keeps updated about the latest attack methods, and the most effective response techniques. This helps with the product roadmap decisions in ManageEngine Log360,... which is a comprehensive SIEM solution. more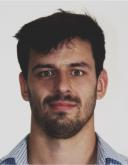 Oakley Cox, Director of Analysis, Cambridge, Darktrace
Oakley Cox is Director of Analysis at Darktrace, based at the Cambridge headquarters. He oversees the defense of critical infrastructure and industrial control systems, helping to ensure that Darktrace's AI stays one step ahead of attackers. Oakley is GIAC certified in Response and Industrial Defense (GRID), and helps customers integrate Darktrace... with both existing and new SOC and Incident Response teams. He also has a Doctorate (PhD) from the University of Oxford. more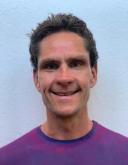 Justin Shaw-Gray, Sales Director, UKI and South Africa, Synack, Inc.
In 2018, shortly after joining Synack, Justin was awarded SC Media's Runner Up for Best Cybersecurity Sales Leader. Prior to Synack Justin held senior roles at Netscope, Zscaler, and Riverbed. Justin is originally from Zimbabwe where he was Founder and Human Rights Activist for the Restoration of Human Rights Zimbabwe. Justin is... an avid runner and lives in London with his wife and three young children. more