Strategic Sponsors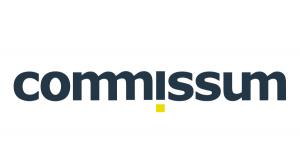 For more information, please visit https://commissum.com/#
---

Darktrace is the world's leading AI company for cyber security. Created by mathematicians, the Enterprise Immune System uses machine learning and AI algorithms to detect and respond to cyber-threats across diverse digital environments, including cloud and virtualized networks, IoT and industrial control systems. The technology is self-learning and requires no set-up, identifying threats in real time, including zero-days, insiders and stealthy, silent attackers. Darktrace is headquartered in San Francisco and Cambridge, UK, and has over 32 offices worldwide. For more information, visit www.darktrace.com
---

Duo Security helps defend organisations against data breaches by making security easy and effective. Duo Beyond, the company's category defining zero-trust security platform, enables organisations to provide trusted access to all of their critical applications, for any user, from anywhere, and with any device. The company is a trusted partner to more than 10,000 customers globally, including Dresser-Rand, Etsy, Facebook, K-Swiss, Random House, Yelp, Zillow, Paramount Pictures, and more. Founded in Michigan, Duo has offices in Ann Arbor and Detroit, as well as growing hubs in Austin, Texas; San Mateo, California; and London, UK. Visit duo.com to find out more.
---

Endace's multifunctional Analytics Platform can host 3rd-party network analytics applications while simultaneously recording a 100% accurate Network History, providing definitive evidence for investigating cybersecurity threats, quantifying data breaches and analyzing network or application performance problems.
Deploying a dedicated Analytics Platform enables agile deployment of analytics functions on-demand and dramatically reduces OPEX and CAPEX costs by consolidating datacenter hardware. Hosted analytics applications can analyze live traffic at full line rate, or use Playback to analyze historical traffic for powerful, back-in-time analysis.
Global customers include banks, hospitals, telcos, broadcasters, retailers, web giants, governments and military.
For more information, please visit: www.endace.com/
---

For more information, please visit www.onelogin.com
---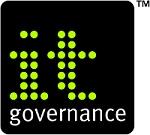 IT Governance is uniquely qualified to provide Payment Card Industry (PCI) services. Our leadership in cyber security and technical services enables us to offer unique and efficient approaches providing advice about meeting increasingly tougher requirements, while still serving as a business partner to improve your long-term security posture and keep costs under control.

We can carry out:
Validation and self-assessment questionnaire (SAQ) support
PCI scope reduction
PCI gap analysis
PCI remediation support
Compliance audit and Report on Compliance (RoC)
Quarterly ASV scanning contracts
PCI penetration testing
PCI DSS QSA-led training course

Why choose IT Governance?
Our services provide a tailored route to PCI compliance, scalable to your budget and need.
We go further than a simple 'yes/ no' approach to understand better how security measures work.
We work in partnership to help you understand what is required and why giving you control.
We can offer expertise to vet compensating controls and determine whether they are acceptable.

Contact us today
W: www.itgovernance.co.uk
E: servicecentre@itgovernance.co.uk
T: +44 (0)333 800 7000

---

Lookout Mobile Endpoint Security is a mobile security solution that mitigates the risks of unprotected data accessed via mobile devices, provides visibility into mobile threats across apps, devices and the network, seamlessly integrates with and enhances existing mobile investments while minimising help desk tickets and being embraced by employees because of a mobile-optimised design. Unlike PC/web era providers that don't account for the new requirements introduced by the mobile/app era, our solution has amassed a global sensor network of over 100M sensors thanks to the success of our consumer product. This network enables our platform to be predictive by letting machine intelligence identify complex patterns that indicate risk, patterns that would otherwise escape human analysts. No other vendor provides an enterprise security solution that ensures strong employee adoption across corporate and personally owned mobile devices.

Lookout secures your enterprise from app, network, and device-based threats, while enabling organisations to identify and control non-compliant mobile apps that pose a data leakage risk. With a seamless integration to your EMM solution, Lookout empowers your organisation to adopt secure mobility across personal and corporate owned devices without compromising productivity.
---

TRUSTED CYBERSECURITY SOLUTIONS AND SERVICE PROVIDER
SecureData is one of Europe's largest independent security service providers, with a 25 year track record of delivering managed services to some of the largest companies in the world. We look beyond point technologies to address cybersecurity as a whole, providing a range of integrated solutions that assess risks, detect threats, protect our customer's IT assets and respond to security incidents.
SensePost, our elite consulting arm, is renowned for its innovation on the frontiers of cybersecurity. Through SensePost, we have a deep understanding of the cybercriminal mindset and access to some of the world's most preeminent security experts - ensuring we can keep customers as secure as they possibly can be.
---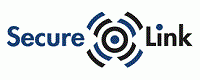 SecureLink is the market leading provider of cyber security in Europe.
'Our philosophy is very simple, we empower organisations to protect themselves in an increasingly online world so that they can maintain trust and confidence. Put simply, we safely enable business.'
Marco Barkmeijer, CEO SecureLink
With over 15 years of experience, we are trusted by some of the world's largest brands.
We are experts at designing, delivering, managing and supporting leading cyber security solutions.
---
Tessian is a next-generation email security platform that helps enterprises counteract human error and significantly reduce the risk of data loss. Tessian uses machine intelligence to analyse email networks and automatically prevent highly sensitive emails being sent to the wrong people with minimal end-user disruption. Some of the world's leading organisations across the legal, financial, professional services and technology sectors rely on Tessian as a critical component of their cybersecurity framework.

To find out more, visit www.tessian.com.
---

As organizations embrace new technologies and applications become more distributed across on-premise and cloud environments, they face new and evolving security and availability challenges. While conventional methods used to detect and mitigate threats are no longer viable in many of these environments, Verisign's Security Services offer cloud-based DDoS protection and DNS solutions to protect your brand, revenue and online services from today's attacks.
Having maintained 100 percent operational accuracy and stability of its DNS infrastructure for .com and .net for more than 20 years, Verisign has unmatched experience in protecting critical internet infrastructure, and is entrusted by leading organizations to help secure and protect their businesses.
To find out more
Call – +44 (0) 203 865 7710
Email – VSSEMEAsales@verisign.com
Web – www.verisign.com/security
---

ZoneFox is a world-class security platform that effectively combats the growing issue of insider threats to organizations across multiple sectors. Through ground-breaking and sophisticated UEBA and machine learning technology it provides rapid, actionable insights around user behaviour and data flow, both on and off the network.
ZoneFox strengthens security posture and enables security teams to see where business-critical data is going, who is accessing it and importantly who is doing things with it they shouldn't be – either accidentally or maliciously – quickly, easily and without impacting on endpoints or user privacy.
Based in Edinburgh, ZoneFox is headed up by Dr Jamie Graves, a former PhD student at Edinburgh Napier University. In November, it launched a new machine based learning solution, called
ZoneFox Augmented Intelligence (AI)
. The product, which is the most advanced of its kind to be developed in the UK, has been created over the course of six years and is targeted at a wide range of business sectors.
---
Education Seminar Sponsors

Cloudflare, Inc. (www.cloudflare.com / @cloudflare) is on a mission to help build a better Internet. Today the company runs one of the world's largest networks that powers more than 10 trillion requests per month, which is nearly 10 percent of all Internet requests for more than 2.8 billion people worldwide. Cloudflare protects and accelerates any Internet application online without adding hardware, installing software, or changing a line of code. Internet properties powered by Cloudflare have all traffic routed through its intelligent global network, which gets smarter with each new site added. As a result, they see significant improvement in performance and a decrease in spam and other attacks. Cloudflare was recognized by the World Economic Forum as a Technology Pioneer, named the Most Innovative Network & Internet Technology Company for two years running by the Wall Street Journal, and ranked among the world's 50 most innovative companies by Fast Company. Headquartered in San Francisco, CA, Cloudflare has offices in Austin, TX, Champaign, IL, New York, NY, Washington, DC, London, and Singapore.
---

eSentire® is the largest pure-play Managed Detection and Response (MDR) service provider, keeping organizations safe from constantly evolving cyber-attacks that technology alone cannot prevent. Its 24x7 Security Operations Center (SOC), staffed by elite security analysts, hunts, investigates, and responds in real-time to known and unknown threats before they become business disrupting events. Protecting more than $3 trillion in corporate assets, eSentire absorbs the complexity of cybersecurity, delivering enterprise-grade protection and the ability to comply with growing regulatory requirements. For more information, visit
www.esentire.com
and follow @eSentire.
---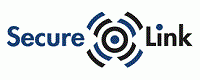 SecureLink is the market leading provider of cyber security in Europe.
'Our philosophy is very simple, we empower organisations to protect themselves in an increasingly online world so that they can maintain trust and confidence. Put simply, we safely enable business.'
Marco Barkmeijer, CEO SecureLink
With over 15 years of experience, we are trusted by some of the world's largest brands.
We are experts at designing, delivering, managing and supporting leading cyber security solutions.
---

Thales e-Security is the leader in advanced data security solutions and services, delivering trust wherever information is created, shared or stored. We ensure that company and government data is secure and trusted in any environment - on premise, in the cloud, in data centers and in big data environments - without sacrificing business agility. Security doesn't just reduce risk, it's an enabler of the digital initiatives that now permeate our daily lives - digital money, e-identities, healthcare, connected cars and with the internet of things (IoT) even household devices.
Thales provides everything an organization needs to protect and manage its data, identities and intellectual property and meet regulatory compliance - through encryption, advanced key management, tokenization, privileged user control and meeting the highest standards of certification for high assurance solutions. Security professionals around the globe rely on Thales to confidently accelerate their organization's digital transformation. Thales e-Security is part of Thales Group.
www.thalesesecurity.com
---
Networking Sponsors

For more information, please visit www.jazznetworks.com
---

CyberScore™ is an automated technical testing and cyber risk-rating service specifically designed for large supply chain operators, their subsidiaries and their SME suppliers.

CyberScore™ shows organisations, big and small, how vulnerable they are to common forms of cyber-attack, such as ransomware, data loss or business interruption. This is presented as a peer-rated score, which can be tracked over time as security improvements are made, or as the organisation makes changes to its systems.

CyberScore™ offers an easy-to-interpret view of internal and external security status based upon empirical data, without any requirement for questionnaires. The service has been designed by experienced penetration testers to be simple and easy to use, requiring little technical expertise. Get Well Plans and Technical Reports are provided to help organisations to address their most pressing vulnerabilities, and compliance with the UK Cyber Essentials Schemes can also be assessed. Get Well Plans can be disseminated internally or issued to service providers.

CyberScore™ also allows an organisation to view the security posture of the organisations within its supply chain or, if appropriate, its customer base. Subsidiaries, suppliers and other third parties can be invited to share their results, in order to provide assurance that they are addressing cyber risks. Supply Chain operators can set standards and view third party performance via dashboards, reports and scorecards. When new vulnerabilities emerge, supply chain operators can quickly assess their potential exposure and can intervene by offering guidance for the mitigation of new threats.

CyberScore has been developed by XQ Cyber, an angel-backed start-up from Tewkesbury. Their founders are leading members of the UK defence and security community, who believe that cyber-security should deliver much greater value, for organisations of every size, at an affordable price.
---