Strategic Sponsors

Darktrace is the world's leading AI company for cyber security. Created by mathematicians from the University of Cambridge, Darktrace's Enterprise Immune System uses AI algorithms that mimic the human immune system to defend enterprise networks of all types and sizes. Our self-learning approach is the first non-consumer application of machine learning to work at scale, across all network types, from physical, virtualized, and cloud, through to IoT and industrial control systems. By applying its unique, unsupervised machine learning, Darktrace has identified 63,500 previously unknown threats in over 5,000 networks, including zero-days, insider threats and subtle, stealthy attacks.
Darktrace is headquartered in San Francisco and Cambridge UK, and has 32 offices worldwide. For more information, visit www.darktrace.com
---

Duo helps defend organisations against breaches through its easy and effective cloud-based Trusted Access product suite. The company verifies the identity of users, and the health of their devices, before granting them access to applications. Duo's balance of security and usability has led them to be an enduring and trusted partner to thousands of customers world-wide, including Etsy, Facebook University of York, Paramount Pictures, and more. The Ann Arbor, Michigan-based company maintains offices in Austin, Texas; San Mateo, California; and London, and is backed by Benchmark, Geodesic Capital, Google Ventures, Index Ventures, Lead Edge Capital, Meritech Capital Partners, Radar Partners, Redpoint Ventures, True Ventures, and Workday. Visit duo.com to find out more.
---
Tessian is a next-generation email security platform that helps enterprises counteract human error and significantly reduce the risk of data loss. Tessian uses machine intelligence to analyse email networks and automatically prevent highly sensitive emails being sent to the wrong people with minimal end-user disruption. Some of the world's leading organisations across the legal, financial, professional services and technology sectors rely on Tessian as a critical component of their cybersecurity framework.

To find out more, visit www.tessian.com.
---

As organizations embrace new technologies and applications become more distributed across on-premise and cloud environments, they face new and evolving security and availability challenges. While conventional methods used to detect and mitigate threats are no longer viable in many of these environments, Verisign's Security Services offer cloud-based DDoS protection and DNS solutions to protect your brand, revenue and online services from today's attacks.
Having maintained 100 percent operational accuracy and stability of its DNS infrastructure for .com and .net for more than 20 years, Verisign has unmatched experience in protecting critical internet infrastructure, and is entrusted by leading organizations to help secure and protect their businesses.
---

ZoneFox is a world-class security platform that effectively combats the growing issue of insider threats to organizations across multiple sectors. Through ground-breaking and sophisticated UEBA and machine learning technology it provides rapid, actionable insights around user behaviour and data flow, both on and off the network.
ZoneFox strengthens security posture and enables security teams to see where business-critical data is going, who is accessing it and importantly who is doing things with it they shouldn't be – either accidentally or maliciously – quickly, easily and without impacting on endpoints or user privacy.
Based in Edinburgh, ZoneFox is headed up by Dr Jamie Graves, a former PhD student at Edinburgh Napier University. In November, it launched a new machine based learning solution, called
ZoneFox Augmented Intelligence (AI)
. The product, which is the most advanced of its kind to be developed in the UK, has been created over the course of six years and is targeted at a wide range of business sectors.
---
Education Seminar Sponsors

eSentire® is the largest pure-play Managed Detection and Response (MDR) service provider, keeping organizations safe from constantly evolving cyber-attacks that technology alone cannot prevent. Its 24x7 Security Operations Center (SOC), staffed by elite security analysts, hunts, investigates, and responds in real-time to known and unknown threats before they become business disrupting events. Protecting more than $3 trillion in corporate assets, eSentire absorbs the complexity of cybersecurity, delivering enterprise-grade protection and the ability to comply with growing regulatory requirements. For more information, visit
www.esentire.com
and follow @eSentire.
---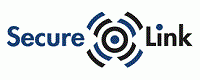 SecureLink is the market leading provider of cyber security in Europe.
'Our philosophy is very simple, we empower organisations to protect themselves in an increasingly online world so that they can maintain trust and confidence. Put simply, we safely enable business.'
Marco Barkmeijer, CEO SecureLink
With over 15 years of experience, we are trusted by some of the world's largest brands.
We are experts at designing, delivering, managing and supporting leading cyber security solutions.
---
Networking Sponsors

CyberScore™ is an automated technical testing and cyber risk-rating service specifically designed for large supply chain operators, their subsidiaries and their SME suppliers.

CyberScore™ shows organisations, big and small, how vulnerable they are to common forms of cyber-attack, such as ransomware, data loss or business interruption. This is presented as a peer-rated score, which can be tracked over time as security improvements are made, or as the organisation makes changes to its systems.

CyberScore™ offers an easy-to-interpret view of internal and external security status based upon empirical data, without any requirement for questionnaires. The service has been designed by experienced penetration testers to be simple and easy to use, requiring little technical expertise. Get Well Plans and Technical Reports are provided to help organisations to address their most pressing vulnerabilities, and compliance with the UK Cyber Essentials Schemes can also be assessed. Get Well Plans can be disseminated internally or issued to service providers.

CyberScore™ also allows an organisation to view the security posture of the organisations within its supply chain or, if appropriate, its customer base. Subsidiaries, suppliers and other third parties can be invited to share their results, in order to provide assurance that they are addressing cyber risks. Supply Chain operators can set standards and view third party performance via dashboards, reports and scorecards. When new vulnerabilities emerge, supply chain operators can quickly assess their potential exposure and can intervene by offering guidance for the mitigation of new threats.

CyberScore has been developed by XQ Cyber, an angel-backed start-up from Tewkesbury. Their founders are leading members of the UK defence and security community, who believe that cyber-security should deliver much greater value, for organisations of every size, at an affordable price.
---