Strategic Sponsors

CrowdStrike is the leader in cloud-delivered endpoint protection. Leveraging artificial intelligence (AI), the CrowdStrike Falcon® platform offers instant visibility and protection across the enterprise and prevents attacks on endpoints on or off the network. CrowdStrike Falcon deploys in minutes to deliver actionable intelligence and real-time protection from Day One. It seamlessly unifies next-generation AV with best-in-class endpoint detection and response, backed by 24/7 managed hunting. Its cloud infrastructure and single-agent architecture take away complexity and add scalability, manageability, and speed.
CrowdStrike Falcon protects customers against all cyber-attack types, using sophisticated signatureless AI and Indicator-of-Attack (IOA) based threat prevention to stop known and unknown threats in real time. Powered by the CrowdStrike Threat Graph™, Falcon instantly correlates over 100 billion security events a day from across the globe to immediately prevent and detect threats.
There's much more to the story of how Falcon has redefined endpoint protection but there's only one thing to remember about CrowdStrike: We stop breaches.
CrowdStrike was positioned the highest in ability to execute and furthest in completeness of vision in the 2018 Gartner Magic Quadrant for Endpoint Protection Platforms (EPP).
You can gain full access to CrowdStrike Falcon Prevent™ by starting your free trial here.
---

Cylance® uses artificial intelligence to deliver prevention-first, predictive security solutions that changes how organizations, governments, and end-users approach endpoint security. Cylance's security solutions combine AI driven predictive prevention with dynamic threat detection and response to deliver full spectrum threat prevention and threat visibility across the enterprise.
The next generation antivirus product, CylancePROTECT®, delivers industry leading malware prevention powered by artificial intelligence, combined with application and script control, memory protection, and device policy enforcement to prevent successful cyberattacks. Without the use of signatures or the need to stream data to the cloud, CylancePROTECT combats common threats such as malware, ransomware, fileless malware, malicious scripts, weaponized docs, and many other attack vectors, no matter where the endpoint resides. With unmatched effectiveness, ease of use, and minimal system impact, CylancePROTECT is the best way to prevent both known and unknown attacks before they can execute.
Augmenting CylancePROTECT prevention, CylanceOPTICS™ is an endpoint detection and response (EDR) component that enables easy root cause analysis, threat hunting and automated threat detection and response. Unlike other EDR products that require organizations to make significant investment in on-premises infrastructure and/or stream data to the cloud continuously, and employ highly skilled security resources, CylanceOPTICS is designed to automate the threat detection and response tasks using existing resources, reducing the workload on security analysts without increasing costs.
The combination of predictive threat prevention, detection, response, and expert services allows Cylance to protect your endpoints without increasing staff workload or costs.
Cylance's Consulting Services provide pre-attack penetration and vulnerability testing, compromise assessments, and postattack incident response. Cylance specializes in securing critical infrastructure and key resources for education, energy, financial services, government, healthcare, heavy industry, oil, gas, retail, technology, and other industries.
---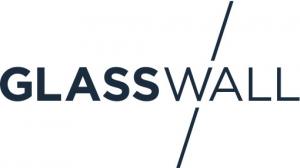 Through its innovative, ground-breaking security technology, Glasswall Solutions provides organisations with total protection against sophisticated and unknown file and document-based malware threats. Unparalleled in its ability to defeat malware, Glasswall also provides customers with threat intelligence with unique insights into targeted attacks.
The Glasswall FileTrust™ suite of products features d-FIRST™, a unique, patented methodology which reverses legacy methodologies of blocking 'known bad' by ensuring all files and documents are regenerated into a safe and secure standard of 'known good'. By automatically remediating deviations from the manufacturers specification and allowing customers to set granular policies to mitigate risks posed by features such as Macros or Embedded Files, Glasswall provides total protection against all types file-based malware. Glasswall FileTrust™ supports all major file types, including Microsoft Office, PDF, image files and many others to ensure protection against the broad spectrum of file-based threats.
Glasswall FileTrust™ for Email is commercially available as a cloud hosted email security managed service or software that easily integrates and scales within existing security architectures. For our expanding group of Technology Partners, Glasswall FileTrust™ SDK enables integration across platforms, products or infrastructure.
With endorsement by US and UK government and defence agencies, the Glasswall FileTrust™ SDK has been integrated into strategic government and military defence systems on platforms such as Data Diodes and Guards. Integration into wider security architectures by major third-party systems integrators proves that Glasswall FileTrust™ technology adapts to any environment, providing total file security at scale.
---

TRUSTED CYBERSECURITY SOLUTIONS AND SERVICE PROVIDER

SecureData is one of Europe's largest independent security service providers, with a 25 year track record of delivering managed services to some of the largest companies in the world. We look beyond point technologies to address cybersecurity as a whole, providing a range of integrated solutions that assess risks, detect threats, protect our customer's IT assets and respond to security incidents.

SensePost, our elite consulting arm, is renowned for its innovation on the frontiers of cybersecurity. Through SensePost, we have a deep understanding of the cybercriminal mindset and access to some of the world's most preeminent security experts - ensuring we can keep customers as secure as they possibly can be.
---

Wandera's pioneering web gateway for mobile provides organizations with Enterprise Mobile Security and Data Management.
A recognized leader in the space, Wandera's security solution includes Mobile Threat Defense, designed to identify vulnerabilities and protect devices from targeted mobile attacks. Powerful Content Filtering features extend this protection by allowing organizations to manage unapproved device usage and reduce data exposures on a proactive basis.
Wandera's technology is powered by MI:RIAM, a proprietary intelligence engine that detects and prevent zero-hour attacks by applying machine learning to the industry's largest and most varied real-time mobile data set.
Wandera is the experts' choice in mobile security. This year, Wandera was awarded SC Magazine's Mobile Security Solution of the Year and recognized by the leading analysts covering the Mobile Threat Defense category.
---