Strategic Sponsors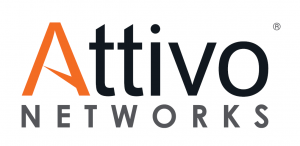 Attivo Networks®, the leader in deception technology, provides accurate in-network threat detection, analysis, and accelerated response to advanced, credential, insider, and ransomware attacks. The ThreatDefend™ Deception and Response Platform provides continuous visibility and efficient threat management for user networks, data centers, cloud, branch, IoT, ICS-SCADA, and POS environments. Camouflage dynamic deception sets high-interaction traps to misdirect and lure attackers into revealing themselves. The solution's advanced attack analysis and lateral movement tracking automate investigation, deliver evidence-based alerts, and in-depth forensic reports. Incident response is simplified with ThreatOps™ playbooks and 3rd party integrations for automated attack blocking, quarantine, and threat hunting.
---

BitSight Technologies is transforming how companies manage information security risk with objective, evidence-based security ratings. The company's Security Rating Platform continuously analyzes vast amounts of external data on security behaviors in order to help organizations manage third party risk, benchmark performance, and assess and negotiate cyber insurance premiums. For more information, please visit www.bitsighttech.com or follow us on Twitter (@BitSight).
---

CrowdStrike is the leader in cloud-delivered endpoint protection. Leveraging artificial intelligence (AI), the CrowdStrike Falcon® platform offers instant visibility and protection across the enterprise and prevents attacks on endpoints on or off the network. CrowdStrike Falcon deploys in minutes to deliver actionable intelligence and real-time protection from Day One. It seamlessly unifies next-generation AV with best-in-class endpoint detection and response, backed by 24/7 managed hunting. Its cloud infrastructure and single-agent architecture take away complexity and add scalability, manageability, and speed.
CrowdStrike Falcon protects customers against all cyber-attack types, using sophisticated signatureless AI and Indicator-of-Attack (IOA) based threat prevention to stop known and unknown threats in real time. Powered by the CrowdStrike Threat Graph™, Falcon instantly correlates over 100 billion security events a day from across the globe to immediately prevent and detect threats.
There's much more to the story of how Falcon has redefined endpoint protection but there's only one thing to remember about CrowdStrike: We stop breaches.
CrowdStrike was positioned the highest in ability to execute and furthest in completeness of vision in the 2018 Gartner Magic Quadrant for Endpoint Protection Platforms (EPP).
You can gain full access to CrowdStrike Falcon Prevent™ by starting your free trial here.
---

Kenna Security is a leader in predictive cyber risk. The Kenna Security Platform was built to enable security and IT operations to collaborate and proactively manage and remediate cyber risks.

The average enterprise has over 60 thousand assets and 24 million vulnerabilities. But not all assets and vulnerabilities are of equal importance. Kenna uses its advanced Cyber Risk Context Technology™ with exploit intelligence capabilities to identify which vulnerabilities present the highest risk, allowing enterprises to focus on what matters most.

Kenna's predictive cyber risk functionality enables security to stay a step ahead of cyber attackers by:
Predicting future exploits with high accuracy.
Empowering security teams to remediate high-risk vulnerabilities long before they become a threat.
Focusing teams on the riskiest vulnerabilities using established IT workflows.

No other cyber risk analysis platform achieves results more accurately or increases IT efficiency as dramatically. With Kenna's data science and breakthrough predictive modeling technologies, a humanly impossible task turns into an easily managed one.

About Kenna's Cyber Risk Context Technology
Kenna Security's Cyber Risk Context Technology™ is the only technology that looks beyond the organizational level to identify which of the multitude of vulnerabilities are most likely to pose a threat. Kenna obtains its findings by collecting data in the wild, investigating hacker forums, exploit-kit directories, and real-time exploitations. Through advanced data science and predictive modeling, Kenna prioritizes the vulnerabilities that pose the greatest risk now -- as well as in the near future.

About Kenna Security
Kenna counts among its customers many Fortune 100 companies and serves nearly every major vertical. For more information, visit www.kennasecurity.com and follow Kenna on Facebook, Twitter, and LinkedIn.
---

OneTrust is the #1 most widely used privacy, security and third-party risk technology platform trusted by more than 3,000 companies to comply with the CCPA, GDPR, ISO27001 and hundreds of the world's privacy and security laws. OneTrust's three primary offerings include OneTrust Privacy Management Software, OneTrust PreferenceChoice™ consent and preference management software and OneTrust Vendorpedia™ third-party risk management software and vendor risk exchange.
OneTrust products can be used standalone – or seamlessly integrate together – to give you the right-sized technology for your privacy, security and third-party risk programs. Powered by an intelligence database of hundreds of laws, OneTrust adapts to the jurisdictions and frameworks that matter most to you, generating the right dashboards, visuals and record keeping reports you need.
According The Forrester New Wave™: GDPR and Privacy Management Software, Q4 2018, OneTrust "leads the pack for vision and execution." OneTrust is also one of Fast Company's 2019 World's Most Innovative Companies, the #1 fastest-growing company in Atlanta and is led by our CEO Kabir Barday, a 2019 EY Entrepreneur of the Year in the Southeast.
OneTrust is co-headquartered in Atlanta and in London, and has additional offices in Bangalore, San Francisco, Melbourne, New York, Munich and Hong Kong. Our fast-growing team of privacy, security and third-party risk technology experts surpasses 1,000 employees worldwide.
Backed and co-chaired by the founders of Manhattan Associates (NASDAQ: MANH) and AirWatch ($1.54B acq. by VMware), and supported by a $200 million Series A funding from Insight Partners, the OneTrust leadership team has significant experience building scalable, enterprise software platforms. OneTrust is also guided by an external advisory board of renowned privacy experts and an in-house global privacy and legal research team.
To learn more, visit OneTrust.com or connect on LinkedIn, Twitter and Facebook.
---

SecureData is part of Orange Cyberdefense, Europe's largest managed security, threat detection and threat intelligence services provider, with a 25 year track record of delivering managed services to some of the largest companies in the world. We look beyond point technologies to address cybersecurity as a whole, providing a range of integrated solutions that assess risks, detect threats, protect our customer's IT assets and respond to security incidents.
SensePost, our elite consulting arm, is renowned for its innovation on the frontiers of cybersecurity. Through SensePost, we have a deep understanding of the cyber-criminal mindset and access to some of the world's most preeminent security experts - ensuring we can keep customers as secure as they possibly can be.
---

Vectra is transforming cybersecurity by applying advanced AI to detect in-progress attacks and hunt for hidden threats. Vectra and its flagship Cognito® platform enable the world's most consequential organizations to detect cyberattacks in real time and empower threat hunters to perform highly conclusive incident investigations. Vectra reduces business risk by eliminating security gaps in cloud, data center and enterprise environments. Behind the Cognito platform, Vectra threat researchers identify and investigate cyberattacks, vulnerabilities and malicious behaviors that are unknown to the world. With data sets from this research, data scientists develop the machine learning algorithms and behavioral analysis that drive Cognito.
---

Zimperium, the global leader in mobile threat defense (MTD) for mobile devices and apps, offers the only real-time, on-device, machine learning-based protection against Android and iOS threats, including the detection of device, network, phishing and malicious app attacks.
Zimperium tackles the critical security gap challenges today's enterprise organizations and government agencies are facing with employees performing business on or through their own or company/government provided mobile devices. Our customers are enterprise organizations and government agencies with employees performing business on or through their mobile device.
The Zimperium platform leverages our award-winning, disruptive and patented machine learning-based engine, z9, to protect mobile data, apps and sessions against device compromises, network attacks, phishing attempts and malicious apps.
To date, z9 has detected 100 percent of zero-day device exploits in the wild without requiring an update or suffering from the delays and limitations of cloud-based detection or legacy security architectures—something no other mobile security provider can claim.
z9 is at the heart of two of Zimperium's solutions: zIPS and zIAP. Zimperium's zIPS™ is the world's first mobile intrusion prevention system providing comprehensive protection for iOS and Android devices. The zIAP SDK ensures that mobile applications remain safe from cyber attacks by providing immediate device risk assessments and threat alerts.
Zimperium's z3A continually evaluates mobile app risk, providing deep intelligence - including contextual analysis, as well as privacy and security ratings - into employee apps.
Learn more at www.zimperium.com.
---
Networking Sponsors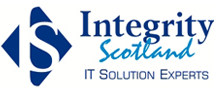 Integrity Scotland is an established IT Cyber Security Specialist with full range of Products, Managed and Cloud Based Services with vast experience in helping organisations assess the business risks associated with cyber threats and security breaches throughout the use of best practice, information security policies, procedures and expert services.
We are totally vendor independent and work with best of breed vendors and manufacturers to provide a complete portfolio of IT Security Products, Consultancy, Professional Services, Training and Support throughout the UK. Our partners include Deep Secure, Check Point, FireEye, Trend, Forescout, Radware, Carbon Black and NetApp amongst others.
We are the only Scottish based Deep Secure partner for Content Threat Removal (CTR) which eliminates all document-based malware. Our unique, technology transforms documents and images in real-time and guarantees the only thing sent to the user is 100% safe data.
We also provide a comprehensive range of support services, provided by professional engineers trained to the highest standards through vendor accreditation schemes or Authorised Training Centres.
In addition to our standard vendor warranty and support we can offer a range of extended hardware and software support options, world-class RMA services offering bespoke on-site support, enhanced advanced replacement, premium restoration and hardware monitoring services, all with published SLA's.
We have 24x7x365 support facilities along with replacement RMA with full Premium Restoration from our onsite engineers, with 4 hour onsite guaranteed.
To complement our portfolio Integrity Scotland is vastly experienced in delivering a full and comprehensive Penetration Testing and IT Health Check, review and auditing, ISO 27001/ ISO 22301/ Cyber Essentials/ Cyber Essentials Plus and GDPR Readiness services on behalf of clients in all sectors across private and public sector in Scotland. Most of our partner consultants are trained and qualified as either CREST or Tigerscheme Team Leaders, therefore they are of the highest calibre possible
---