Strategic Sponsors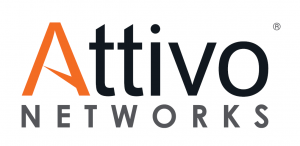 Attivo Networks®, the leader in deception technology, provides accurate in-network threat detection, analysis, and accelerated response to advanced, credential, insider, and ransomware attacks. The ThreatDefend™ Deception and Response Platform provides continuous visibility and efficient threat management for user networks, data centers, cloud, branch, IoT, ICS-SCADA, and POS environments. Camouflage dynamic deception sets high-interaction traps to misdirect and lure attackers into revealing themselves. The solution's advanced attack analysis and lateral movement tracking automate investigation, deliver evidence-based alerts, and in-depth forensic reports. Incident response is simplified with ThreatOps™ playbooks and 3rd party integrations for automated attack blocking, quarantine, and threat hunting.
---

BitSight Technologies is transforming how companies manage information security risk with objective, evidence-based security ratings. The company's Security Rating Platform continuously analyzes vast amounts of external data on security behaviors in order to help organizations manage third party risk, benchmark performance, and assess and negotiate cyber insurance premiums. For more information, please visit www.bitsighttech.com or follow us on Twitter (@BitSight).
---

CrowdStrike is the leader in cloud-delivered endpoint protection. Leveraging artificial intelligence (AI), the CrowdStrike Falcon® platform offers instant visibility and protection across the enterprise and prevents attacks on endpoints on or off the network. CrowdStrike Falcon deploys in minutes to deliver actionable intelligence and real-time protection from Day One. It seamlessly unifies next-generation AV with best-in-class endpoint detection and response, backed by 24/7 managed hunting. Its cloud infrastructure and single-agent architecture take away complexity and add scalability, manageability, and speed.
CrowdStrike Falcon protects customers against all cyber-attack types, using sophisticated signatureless AI and Indicator-of-Attack (IOA) based threat prevention to stop known and unknown threats in real time. Powered by the CrowdStrike Threat Graph™, Falcon instantly correlates over 100 billion security events a day from across the globe to immediately prevent and detect threats.
There's much more to the story of how Falcon has redefined endpoint protection but there's only one thing to remember about CrowdStrike: We stop breaches.
CrowdStrike was positioned the highest in ability to execute and furthest in completeness of vision in the 2018 Gartner Magic Quadrant for Endpoint Protection Platforms (EPP).
You can gain full access to CrowdStrike Falcon Prevent™ by starting your free trial here.
---

OneTrust is the #1 most widely used privacy, security and third-party risk technology platform trusted by more than 3,000 companies to comply with the CCPA, GDPR, ISO27001 and hundreds of the world's privacy and security laws. OneTrust's three primary offerings include OneTrust Privacy Management Software, OneTrust PreferenceChoice™ consent and preference management software and OneTrust Vendorpedia™ third-party risk management software and vendor risk exchange.
OneTrust products can be used standalone – or seamlessly integrate together – to give you the right-sized technology for your privacy, security and third-party risk programs. Powered by an intelligence database of hundreds of laws, OneTrust adapts to the jurisdictions and frameworks that matter most to you, generating the right dashboards, visuals and record keeping reports you need.
According The Forrester New Wave™: GDPR and Privacy Management Software, Q4 2018, OneTrust "leads the pack for vision and execution." OneTrust is also one of Fast Company's 2019 World's Most Innovative Companies, the #1 fastest-growing company in Atlanta and is led by our CEO Kabir Barday, a 2019 EY Entrepreneur of the Year in the Southeast.
OneTrust is co-headquartered in Atlanta and in London, and has additional offices in Bangalore, San Francisco, Melbourne, New York, Munich and Hong Kong. Our fast-growing team of privacy, security and third-party risk technology experts surpasses 1,000 employees worldwide.
Backed and co-chaired by the founders of Manhattan Associates (NASDAQ: MANH) and AirWatch ($1.54B acq. by VMware), and supported by a $200 million Series A funding from Insight Partners, the OneTrust leadership team has significant experience building scalable, enterprise software platforms. OneTrust is also guided by an external advisory board of renowned privacy experts and an in-house global privacy and legal research team.
To learn more, visit OneTrust.com or connect on LinkedIn, Twitter and Facebook.
---

SecureData is part of Orange Cyberdefense, Europe's largest managed security, threat detection and threat intelligence services provider, with a 25 year track record of delivering managed services to some of the largest companies in the world. We look beyond point technologies to address cybersecurity as a whole, providing a range of integrated solutions that assess risks, detect threats, protect our customer's IT assets and respond to security incidents.
SensePost, our elite consulting arm, is renowned for its innovation on the frontiers of cybersecurity. Through SensePost, we have a deep understanding of the cyber-criminal mindset and access to some of the world's most preeminent security experts - ensuring we can keep customers as secure as they possibly can be.
---

Vectra is transforming cybersecurity by applying advanced AI to detect in-progress attacks and hunt for hidden threats. Vectra and its flagship Cognito® platform enable the world's most consequential organizations to detect cyberattacks in real time and empower threat hunters to perform highly conclusive incident investigations. Vectra reduces business risk by eliminating security gaps in cloud, data center and enterprise environments. Behind the Cognito platform, Vectra threat researchers identify and investigate cyberattacks, vulnerabilities and malicious behaviors that are unknown to the world. With data sets from this research, data scientists develop the machine learning algorithms and behavioral analysis that drive Cognito.
---

Zimperium, the global leader in mobile device and app security, offers real-time, on-device protection against Android and iOS threats. The Zimperium platform leverages our award-winning machine learning-based engine - z9 - to protect mobile data, apps and sessions against device compromises, network attacks, phishing attempts and malicious apps. To date, z9 has detected 100% of zero-day device exploits without requiring an update or suffering from the delays and limitations of cloud-based detection - something no other mobile security provider can claim.
---
Networking Sponsors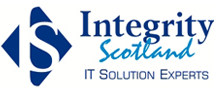 For more information, please visit: www.integrityscotland.com
---