Andrew Smith, CTO, Nucleus Financial
Bio to follow soon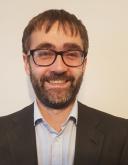 Paul Chapman, Head of Public Sector Cyber Resilience, Scottish Government
Paul has worked in the civil service for almost 15 years, predominately working in the areas of critical infrastructure resilience, emergency planning, and finance with a particular focus on energy resilience over the past 5 years. Paul joined the Scottish Government's Cyber Resilience Unit as Head of Public Sector Cyber Resilience earlier this year.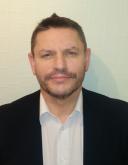 Keith McDevitt, Cyber-Integrator, Scottish Government
Keith McDevitt served as a police officer with Central Scotland Police for over 30 years with experience in intelligence and covert policing he served a number of secondments outside the force The last five years of his police service he served as the Head of the eCrime Unit at the Scottish Crime and Drugs Enforcement Agency (SCDEA) working closely with the UK... and international law enforcement agencies involved in cyber crime investigations.In March 2013 he joined the Scottish Government to continue working within the cyber-crime arena within the Security, Defence and Cyber Resilience Division. In November 2015 the Scottish Government launched Safe, Secure, Prosperous a Cyber Strategy for Scotland. Keith and the Cyber Resilience team are working with stakeholders on the 5 associated actions plans that will deliver this strategy. more
Arunava Banerjee, Cybersecurity Manager at NHS Greater Glasgow and Clyde
Bio to follow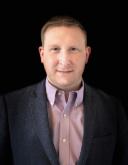 Andrew Dillin, Threat Intelligence Cyber Lead, RBS
Andrew leads the Cyber Threat Intelligence function at the Royal Bank of Scotland. He is a well-respected industry leader in the Security Intelligence field with an extensive international network of reliable contacts who boasts strong strategic and technical skills to assist in creating effective strategies to mitigate cyber threats.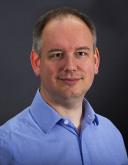 Chris Ulliott, CISO, RBS
Chris has a career that spans over 25 years in technology and has held a number of roles in both the public and private sectors. With experience ranging from micro electronics through to international telecoms systems and large, online transactional systems, his experience has resulted in him advising on how to secure some of the countries... most critical assets. Chris was a Technical Director at CESG (the UK's national technical authority for information assurance) and in January 2016 moved to RBS as the banks CISO with responsibility for Cyber Security, Information Management, Physical Security, Fraud Prevention and Investigations. more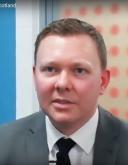 Craig Potter, Detective Constable, Specialist Crime Division, Scottish Police
Detective Constable Craig Potter has worked with Police Scotland since 2008. He has worked in the Specialist Crime Division looking a high level criminality since 2012. He has extensive experience in Economic Crime Investigations and now works in Cybercrime Investigations. He is a Financial Investigator and Accredited Counter Fraud Specialist. He has also completed... courses as a Cryptocurrency Investigator and Certified Network Defender. Craig is also currently studying for a Degree in Cyber Security alongside his day job. Over the past few years Craig has delivered inputs and training both internally to Police Scotland and externally to partners including the Organised Fraud Intelligence Group, various banks and Crown Office on the subject of Cryptocurrencies. Craig has been instrumental in driving forward Police Scotland's' understanding and capabilities in relation to Cryptocurrencies. more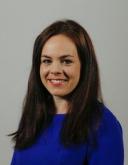 Kate Forbes MSP, Minister for Public Finance and Digital Economy for the Scottish Government.
Ian Chisholm, Director, Information Security (Operations)
Bio to follow shortly