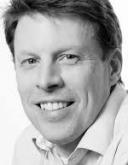 Andrew Smith, CTO, Nucleus Financial
Andrew is the CTO of Nucleus Financial, a role he has held since January 2015. In this role he is responsible for the Technology, Change Management and Proposition for the Nucleus wealth management platform. Andrew holds extensive experience in integrating security into overall change management infrastructure and aligning security alongside technological innovation... strategy. Before Nucleus, Andrew was the Platform COO of AXA Wealth, where he was responsible for Operations, Technology, Investment Operations of Axa Wealth's platforms, including Elevate and Axa Self-Investor. He has held numerous senor positions across financial services in technology operations and innovation. more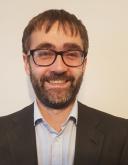 Paul Chapman, Head of Public Sector Cyber Resilience, Scottish Government
Paul has worked in the civil service for almost 15 years, predominately working in the areas of critical infrastructure resilience, emergency planning, and finance with a particular focus on energy resilience over the past 5 years. Paul joined the Scottish Government's Cyber Resilience Unit as Head of Public Sector Cyber Resilience earlier this year.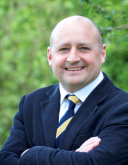 Mark Howell, VP UK & Ireland, Attivo Networks
Mark Howell has worked in senior roles within Cisco Systems, Juniper Networks, Meru Networks and most recently at Attivo Networks during a 20 year career in Networking and Security. Mark is passionate about bringing exciting, new, but proven solutions to the UKI & European Markets. Attivo Networks' detection and incident response platform is... such a solution. more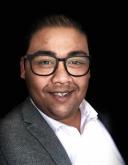 Arunava Banerjee, Cybersecurity Manager, NHS Greater Glasgow and Clyde
Arun is the IT Security Manager at NHS Greater Glasgow and Clyde, a role he has held since 2017. In this role, he is responsible for: Information Security Governance, Risk and Compliance, Cyber Incident Response, Cyber Awareness and Training. Arun has vast experience in managing infrastructure and security in the public sector, having worked at the NHS since 2011... in various technical roles in infrastructure and controls. Before the NHS, Arun held various positions at software and technology companies in UK and India. more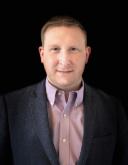 Andrew Dillin, Threat Intelligence Cyber Lead, RBS
Andrew leads the Cyber Threat Intelligence function at the Royal Bank of Scotland. He is a well-respected industry leader in the Security Intelligence field with an extensive international network of reliable contacts who boasts strong strategic and technical skills to assist in creating effective strategies to mitigate cyber threats.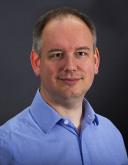 Chris Ulliott, CISO, RBS
Chris has a career that spans over 25 years in technology and has held a number of roles in both the public and private sectors. With experience ranging from micro electronics through to international telecoms systems and large, online transactional systems, his experience has resulted in him advising on how to secure some of the countries... most critical assets. Chris was a Technical Director at CESG (the UK's national technical authority for information assurance) and in January 2016 moved to RBS as the banks CISO with responsibility for Cyber Security, Information Management, Physical Security, Fraud Prevention and Investigations. more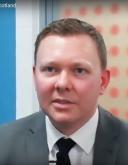 Craig Potter, Detective Constable, Specialist Crime Division, Scottish Police
Detective Constable Craig Potter has worked with Police Scotland since 2008. He has worked in the Specialist Crime Division looking a high level criminality since 2012. He has extensive experience in Economic Crime Investigations and now works in Cybercrime Investigations. He is a Financial Investigator and Accredited Counter Fraud Specialist. He has also completed... courses as a Cryptocurrency Investigator and Certified Network Defender. Craig is also currently studying for a Degree in Cyber Security alongside his day job. Over the past few years Craig has delivered inputs and training both internally to Police Scotland and externally to partners including the Organised Fraud Intelligence Group, various banks and Crown Office on the subject of Cryptocurrencies. Craig has been instrumental in driving forward Police Scotland's' understanding and capabilities in relation to Cryptocurrencies. more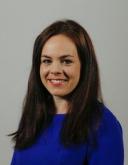 Kate Forbes MSP, Minister for Public Finance and Digital Economy for the Scottish Government.
Kate Forbes was appointed Minister for Public Finance and Digital Economy in June 2018. She is from Dingwall, although has spent part of her upbringing in Glasgow and India. Until she was elected as MSP for Skye, Lochaber and Badenoch, Kate was employed as an accountant in the banking industry. Prior to that she studied History at the Universities of Cambridge and... Edinburgh with a focus on human migration. As a backbencher, she has served on the Scottish Parliament's Environment, Climate Change and Land Reform Committee, the Standards, Procedures and Public Appointments Committee, the Health and Sport Committee and the Rural Economy and Connectivity Committee. She also served as Parliamentary Liaison Officer for Finance and the Constitution. As well as leading a campaign to ban plastic straws, Kate has participated in several cross party groups at Holyrood including Crofting, Gaelic, Human Trafficking, Palliative Care and Rural Policy. A fluent Gaelic speaker, Kate made history earlier this year by becoming the first female MSP to give a plenary speech entirely in Gaelic in the current Scottish Parliament chamber. more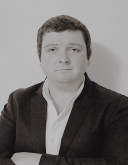 Chris Paterson, Privacy Engineer, CIPP/E, OneTrust
Chris serves as a Privacy Engineer at OneTrust – the leading privacy, security and third-party risk technology platform with more than 3,000 clients. In his role, Paterson advises many of the world's leading organizations on GDPR and ePrivacy (Cookie Law) solution implementations, focused on formulating efficient and effective responses to data protection requirements... as well as building and scaling global privacy programmes. With five years of professional experience in implementing complex big data, machine learning and artificial intelligence-based solutions for the world's largest pharma, energy, hospitality and insurance firms, Paterson's background combines complex programme management, business and process design/analysis, product management and cross-functional solution implementation. more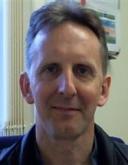 Ian Chisholm, Director, Information Security (Operations), Charles River Laboratories
Ian has over 20 years' experience in IT and information security leadership roles. He is currently Director of Information Security Operations in a pharmaceutical research organisation, managing incident handling and response, and controlling security from cloud, through perimeter and down to servers and endpoints.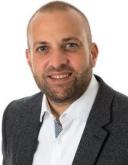 Matt Walmsley EMEA Director, Vectra
Matt has 30 years' experience in helping organisations deploy and secure their network infrastructure having worked in a variety of pre-sales consultancy and technical marketing roles for global technology companies such as Endace, Hewlett Packard and 3Com. A self-professed "network guy" Matt joined Vectra four years ago as part of their initial European... team and has a remit to help organisations transform their security response capabilities by using AI-powered advanced threat detection and response solutions. Matt is based in the United Kingdom, and holds a Masters in Business Administration, is a contributor to the EU's CEPS task force on artificial intelligence and cybersecurity, and a regularly quoted media commentator on the application of AI in cybersecurity. LinkedIn: https://www.linkedin.com/in/mattwalmsley/ Vectra: https://vectra.ai/ more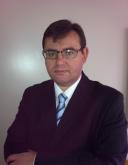 Mark Gale, Head of Global Fraud Risk Management, Citi
Mark Gale is Head of the Global Independent Fraud Risk Management function at Citi. Global Independent Fraud Risk (GIFR) is an enterprise level independent risk management function responsible for leadership and oversight of fraud risk management across all business lines and geographies. The GIFR team has responsibility for Fraud Policy, Fraud Risk Appetite,... Strategy and Close & Continuous oversight across the Citi franchise. Citi operates as two client facing businesses:- · Citi's Global Consumer Bank (GCB), a global leader in credit cards, wealth management and commercial banking, serves as a trusted partner to more than 110 million customers in 19 countries worldwide, · Citi's Institutional Clients Group (ICG) provides large multinational corporations, public sector entities, ultra-high-net-worth households and investment managers with wholesale banking products. Operating across 98 countries, we maintain one of the largest global financial infrastructures and facilitate approximately $4 trillion of flows daily Mark has 30+ years' experience in the banking environment and has a wealth of fraud prevention and risk management knowledge. He holds an MBA from Edinburgh University. more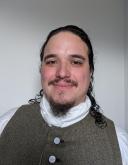 David Creighton-Offord, Senior Security Consultant at the University of Edinburgh
David is Senior Security Consultant at the University of Edinburgh, a position he has held since 2018. David made his start in cyber security within the civil service, working for DWP then DFID. For the last 2 years he has worked in the University of Edinburgh's Information Security team focusing on third party assurance, security policy and information security... awareness. more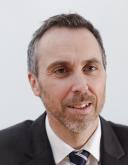 Damien Behan, IT Director, Brodies
Damien has worked in legal IT for 20 years in a variety of roles, and has been with Brodies as IT Director for 10 years. As Scotland's largest independent law firm, Brodies takes client security very seriously, and a large part of Damien's role is ensuring the firm is protecting its data and that of its clients. He has led projects to achieve and maintain ISO27001:2013... and Cyber Essentials Plus certifications, and to implement the latest technology to address the myriad risks that affect the modern law firm. However, he is also responsible for security more widely and for educating colleagues and promoting a culture of security throughout the firm. more
Nick Brownrigg, Security Consultant, SecureData
More information to follow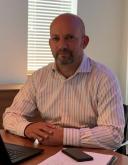 Tony Povoas, CISO, Aegon UK
Tony joined Aegon UK as Chief Information Security Officer in July 2019. He has an extensive and valuable background with over 20 years experience in information security. Before Aegon, Tony spent 7 years at Tesco Bank in a number of senior positions ( Head of Information Security, Head of IT Security, Head of IT Risk and Control, Enterprise... Security Architect; prior to that at Virgin Money (Head of IT Security). Before that he was the Director of a consultancy for an IS specialist consultancy provide. Prior to that he worked for range of blue chip firms including Reuters, Sky and Unilever. Tony is a recognised industry expert ( formerly GCHQ listed adviser, formerly Scottish President of ISACA professional association [Information Systems and Control Association ] , and member of FCA cyber co-ordination groups. His qualifications include: MA, MSc, MBCS (Chartered), Certified Information Systems Auditor (platinum). more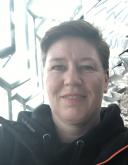 Fiona Kelly, Manager Information Security & Resilience, Operational Risk Oversight, TSB
Fiona Kelly has worked within Financial Services for over 20 years through a variety of Operational, Information Security, AML and Risk based roles across several different size financial Organisations. Fiona is an Security Professional who specialises in DLP deployment in complex environments with. Fiona's past roles have included Information Security Consultancy,... IS & IT Audit, Risk & Governance Management and Information Security Risk. Fiona is a passionate advocate for Information Security & Risk, contributing the improvement of risk management within both the First & Second Line of Defence. more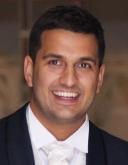 Stephen Roostan, VP EMEA, Kenna Security
Steve has over a decade of experience in cyber security and transformation projects, his role at Kenna is to rapidly grow the EMEA organisation to meet the customer demand for risk-based vulnerability management. Prior to Kenna he held senior sales roles at Forcepoint, Citrix and Imperva, focusing on IT solutions for complex, enterprise requirements. Steve has a passion... for driving equality, alongside enabling flexibility at work for modern living. He has held steering committee roles in companies looking to close the gender pay gap and develop careers for working parents, and strives to find and support equality initiatives across the workplace and industry. more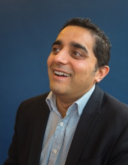 Ashish Patel, VP Sales UK & Northern Europe, Zimperium
Ashish has more than 20 years experience in cybersecurity. Today, he leads the business unit across Northern Europe for Zimperium, the global leader in mobile threat defense (MTD), offering real-time, on-device protection against Android and iOS threats. In his role, Ash is addressing the critical security gap challenges today's enterprise organizations and... government agencies are facing with employees performing business on or through their own or company/government provided mobile devices.During his years of services launching leading technologies, Ashish has been at the forefront of bringing the attention of new and emerging threats and solutions to the market.Over the last 20 months, Ashish has sought to take his knowledge of the cybersecurity market and bring it to the forefront, by educating organizations and government agencies throughout Northern Europe about mobile threats. Through his efforts, security and information leaders are realizing mobile devices are an unprotected endpoint with access to, or containing all of the information of a traditional endpoint. And while there are some overlaps in what you protect - email, calendars, etc., - the way you solve the traditional endpoint security problem is completely different than how you solve the mobile security problem. more
James Warriner, EMEA Channel Sales Manager, BitSight Technologies
James is a cyber security professional focused on helping organisations make informed and effective decisions concerning cyber security risk. James has over 30 years experience in IT and security having started his career in the research and development of safety and business critical systems for BAE Systems (formerly GEC Avionics) and IBM. As EMEA Channel Manager,... James is responsible for developing partnerships to support the accelerating adoption of BitSight's Cyber Security Ratings Solutions throughout Europe, Middle East and Africa. James has an MBE from Cranfield University and a BSc in Computing Science from Newcastle University. more